Project Financial Management Training Kicks Off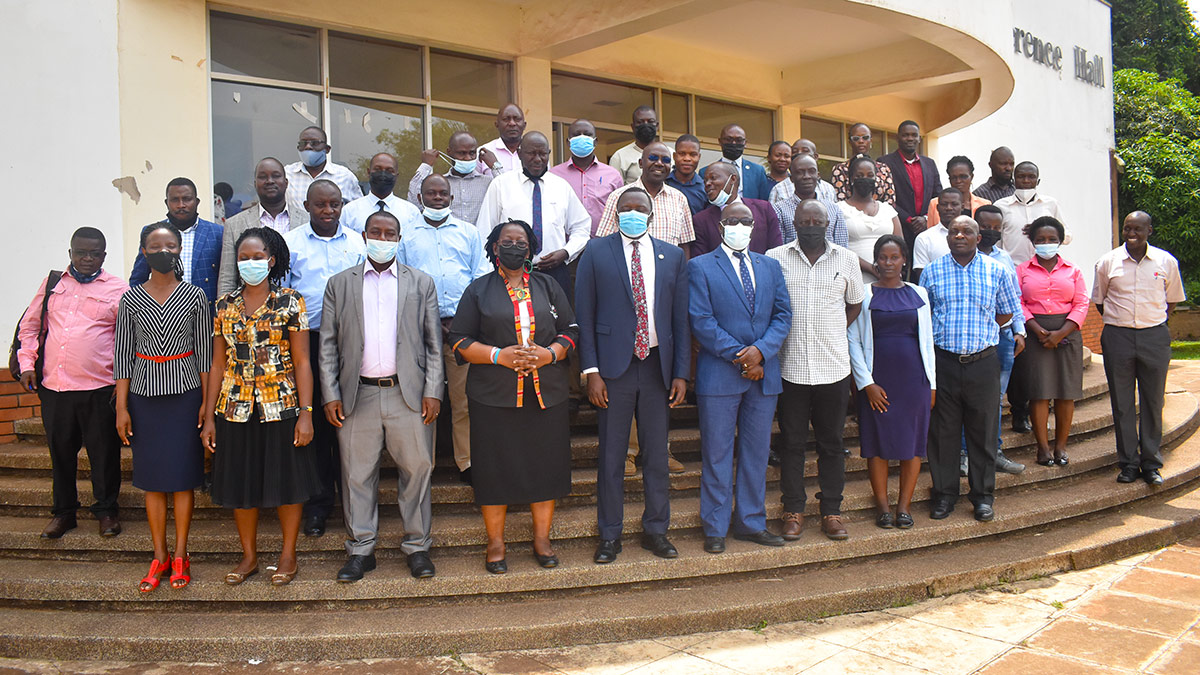 The Directorate of Finance, Makerere University on 23rd March 2022 embarked on a four-day training aimed at equipping Makerere University Staff with Project Finance Management skills, especially in line with guidelines and regulations of the Public Finance Management Act, 2015. The training to be held in the School of Food Technology, Nutrition and Bio-engineering Conference Hall was officially launched by the Vice Chancellor, Prof. Barnabas Nawangwe, represented by the University Bursar, Mr. Evarist Bainomugisha.
"The Government informed us that all grants must be declared to the Ministry of Finance, Planning and Economic Development during the budgeting process. Any grant or project that has not been declared to the Ministry and approved by Parliament is not supposed to be in operation. Following all these developments, Makerere University had to ensure harmonisation with Government programmes. Thus Makerere University put in place the Grants Administration and Management Policy of 2020 as well as the Grants Administration and Management Support Unit (GAMSU)" remarked the Bursar.
Mr. Bainomugisha added that all these developments are aimed at ensuring that public funds entrusted to the University and her staff are properly managed and reported. "And so we have organised this meeting to ensure that you are oriented in these key developments in terms of laws and in terms of the administrative procedures that have been put in place."
Addressing the role of GAMSU in grants management, the Unit Head Prof. Grace Bantebya Kyomuhendo informed participants that one of the reasons for holding the meeting was to facilitate the process of declaring projects that exist in the University, so as to comply with the University policy guidelines and Government requirements.
Prof. Bantebya Kyomuhendo clarified that GAMSU's role is not to handle finances. "The funds are going to be governed by other structures and systems that deal with funds. However, we are part of the system to make sure that these processes are made easy and fast for us as researchers."
She shared that GAMSU derives its functions from the Grants Administration and Management policy, with the top three outlined as:
i) Undertake regular mapping and maintain an up-to-date database of grants and funding opportunities and ensure that these opportunities are communicated to faculty and staff in a timely manner;
ii) Ensure that Makerere University is registered with various funding agencies wherever necessary; and
iii) Support faculty and other staff of the University in the preparation of grants applications;
Prof. Bantebya Kyomuhendo said that GAMSU will support researchers and innovators at Pre-Award, Award and Post-Award levels. GAMSU will also look out for donor opportunities and announcements as well as compile information on donors' and partners' interests from the submitted projects. These will be compiled and published on quarterly.
The University Secretary Mr. Yusuf Kiranda who was asked to speak about how the Grants Administration and Management Policy can better be understood emphasised that researchers and faculty ought to read and internalise the document.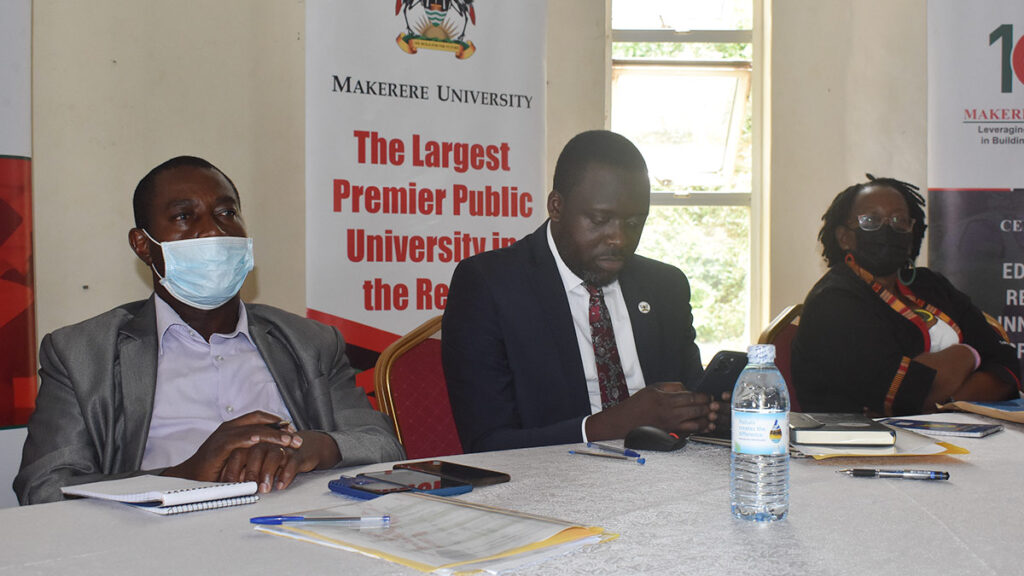 Mr. Kiranda reiterated that the University's stature as a Government Institution, implies that all funds received through and in the name of Makerere automatically become public funds, subject to rules and regulations governing resources therein.
"One of the key laws we must know in this regard is the Public Finance Management Act of 2015 as amended. Interestingly this law also discusses in detail the issue of how we manage projects funded by grants, that is under section 44" he said.
Reverting to the Grants Administration and Management Policy, the University Secretary said, "the idea of the policy was to streamline the administration and management of grants across the entire chain from identification to close up." He emphasised that the spirit behind the policy was to support as opposed to control the grants process.
Mr. Kiranda further outlined the objectives of the Grants Policy as;
i) To establish a framework for grants mobilisation and management within the University;
ii) To create a platform to track and monitor grants within the University;
iii) To establish strategic global partnerships with other institutions with the intent to solicit funds for scholarships, research and infrastructure development;
iv) To provide guidelines through which projects funded by grants link to existing laws, policies and regulations governing Makerere as a Public University;
v) To define the roles of different University officials in the mobilisation, management, and administration of grants at the University.
Prior to introducing BVL Consultants, the firm tasked with training staff on project financial management, the Manager Accounts and Reporting, Mr. Gyaviira Lubowa urged participants to seriously consider the calls to adhere to the Public Finance Management Act and Grants Administration and Management Policy guidelines.
He further tasked them to adhere to timelines for preparation of quarterly reports as raised by Mr. George Turyamureeba, the GAMSU Head of Finance. "George informed you that the University will be expected to produce your quarterly reports within two weeks following the end of the quarter. This implies that your reports ought to be produced latest, within a week after close of the quarter."
The Team Leader, BVL Consults, Mr. Owor Julius while pointing out issues of best practice that the training will tackle, urged participants to always be cautious about closing out projects. "There should be coordination of financial and non-financial information at this stage."
The University Bursar concluded the day's proceedings by thanking all attendees for their participation and ideas, adding that it is up to us as an institution to prove to the Government that we have the capacity to manage grants within the institution's structures. He pledged the Finance Department's readiness to continue supporting GAMSU's sensitization meetings for all colleges and at different units of the university.
A Successful Ph.D. Defense by Vianney Andrew Yiga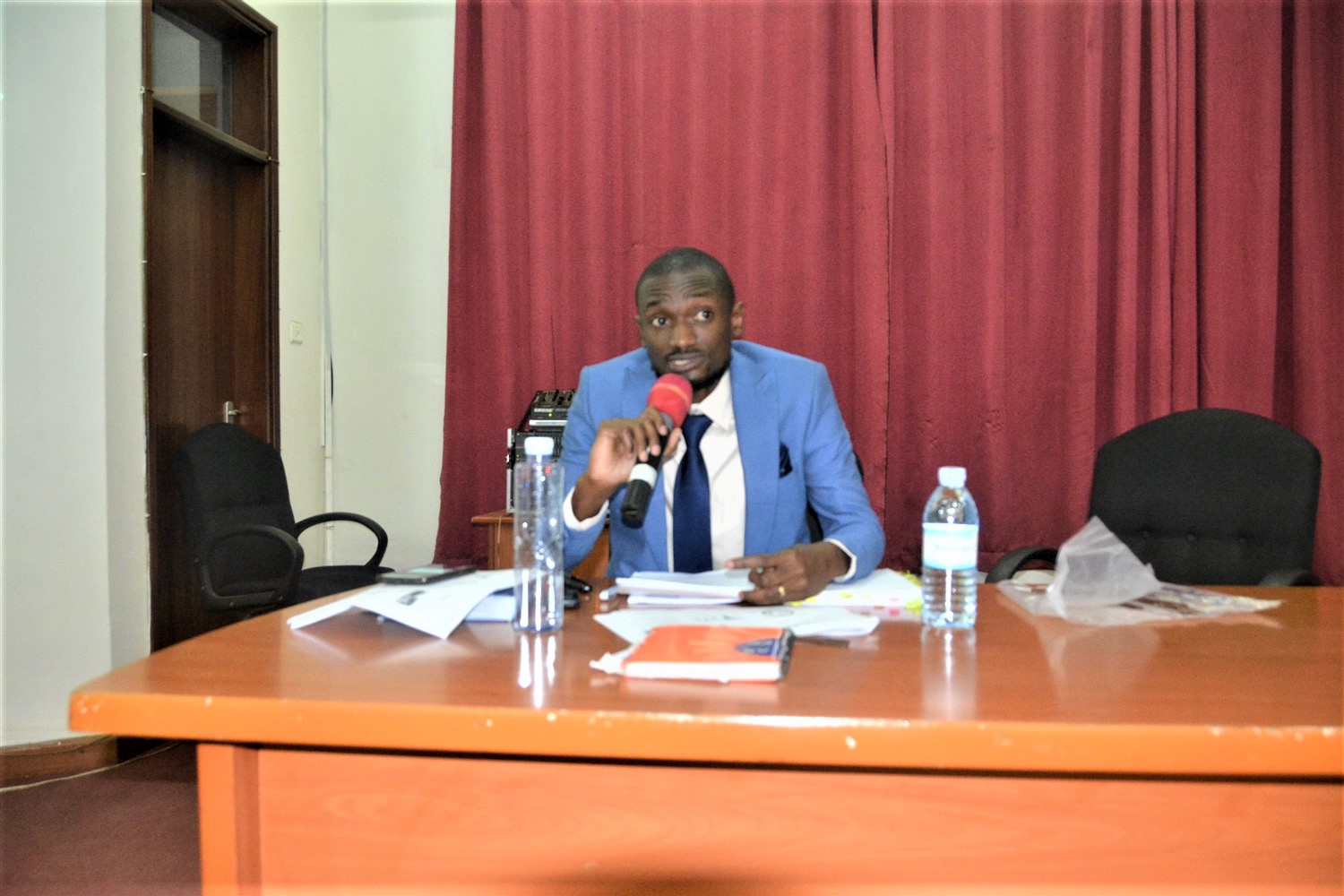 The CEDAT community is proud to share our congratulations to Vianney Andrew Yiga following his successful Ph.D. defense that happened yesterday Monday 3rd October 2022 at the College of Engineering, Design, Art, and Technology (CEDAT).
His Thesis was titled; Thermal Stability of Fiber- Reinforced Polylactic Acid Composites for Flameretarded Applications.
The candidate was supervised by Eng. Dr. Michael Lubwama and Eng. Dr. Peter W. Olupot both from the Department of Mechanical Engineering, at CEDAT.
Dr. John Wasswa, Department of Chemistry, College of Natural Sciences (CONAS), Makerere University was the opponent that interrogated the candidate to enable a clear understanding of the study.
Makerere University Launches National Parenting Draft Manual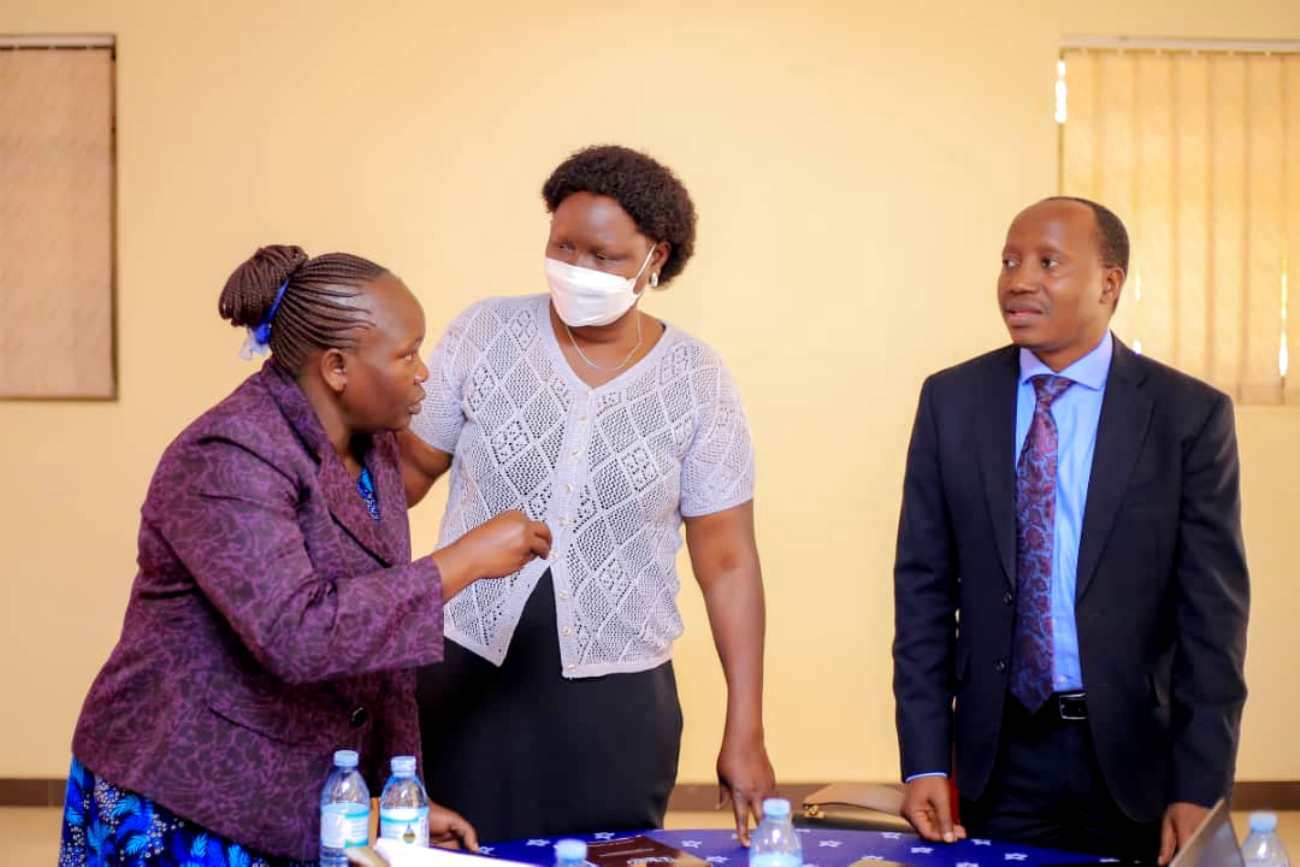 By Agnes Namaganda
On July 22nd 2022, Makerere University–Child Health and Development Centre (Mak–CHDC) launched a draft manual for the National Parenting Standards. The Centre has been working together with the Ministry of Gender, Labour and Social Development (MGLSD) with funding from UNICEF (United Nations Children's Emergency Fund), to develop standards that are agreeable to all organisations in the country that are involved in parenting work. The draft manual was being presented to members of a consortium that brings together all these organisations together, called the Parenting Agenda Consortium.
"We produce many documents and they are shelved," Irene Ayot Chono, who was speaking on behalf of UNICEF said. "We hope that this document will not be one of them," she emphasized.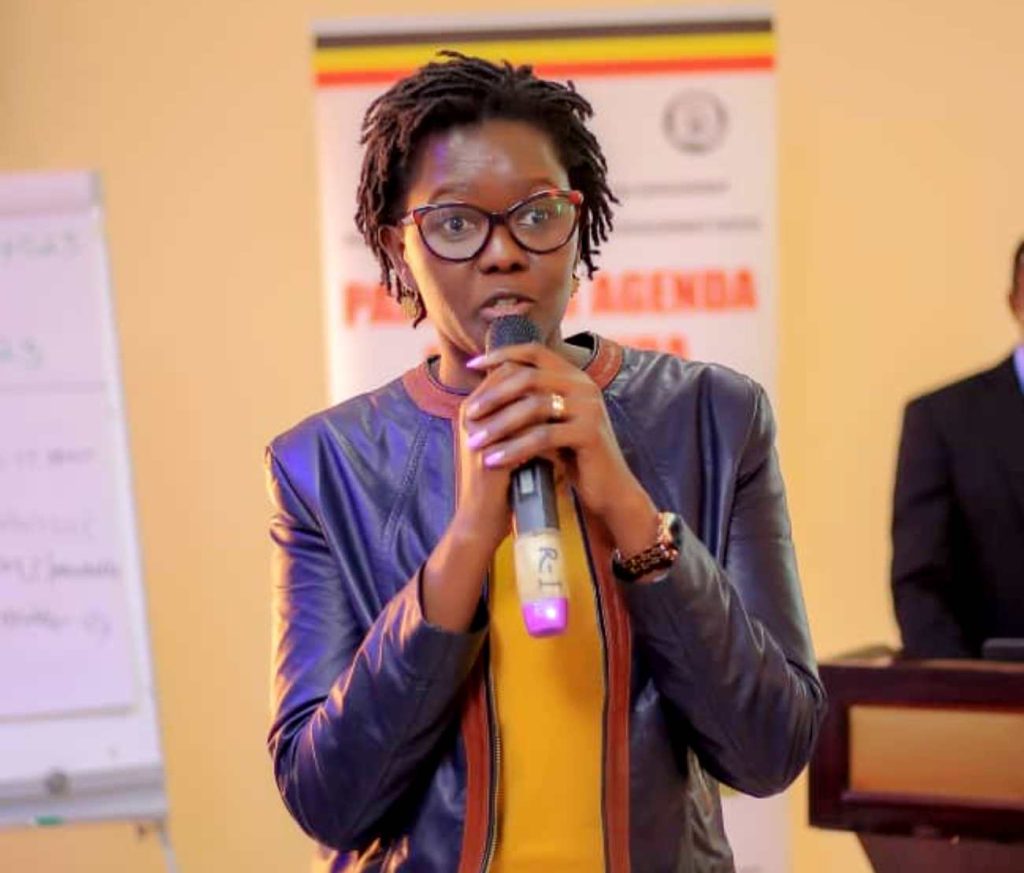 Dr. Godfrey Siu, the Principal Investigator from Mak-CHDC who presented the draft manual to participants, emphasized that if any organization is doing parenting work, there should be a minimum package that they should offer.
Draft Manual Content
The manual which will have several modules. These modules will be delivered face-to-face in 1.5 hour sessions. Some of these include; Module 6 which will focus on "understanding responsible masculinity and fatherhood" and on "understanding the concept of head of family."The draft manual also proposed that Module 11 focuses on Parenting in the 21st Century. Some of the sessions in this module will include Children and Technology, Contemporary Influence on Children and Modernity, Culture and Morality.Module 9 will focus on Parenting for Adolescents and some of the suggested sessions within this module are Needs for Adolescents and The Art of Communicating with Adolescents. Module 5 will focus on Preventing Violent Parenting and Promoting Alternative Discipline Strategies while Module 10 will be about Parenting to Address the Mental Health for Children and Adults.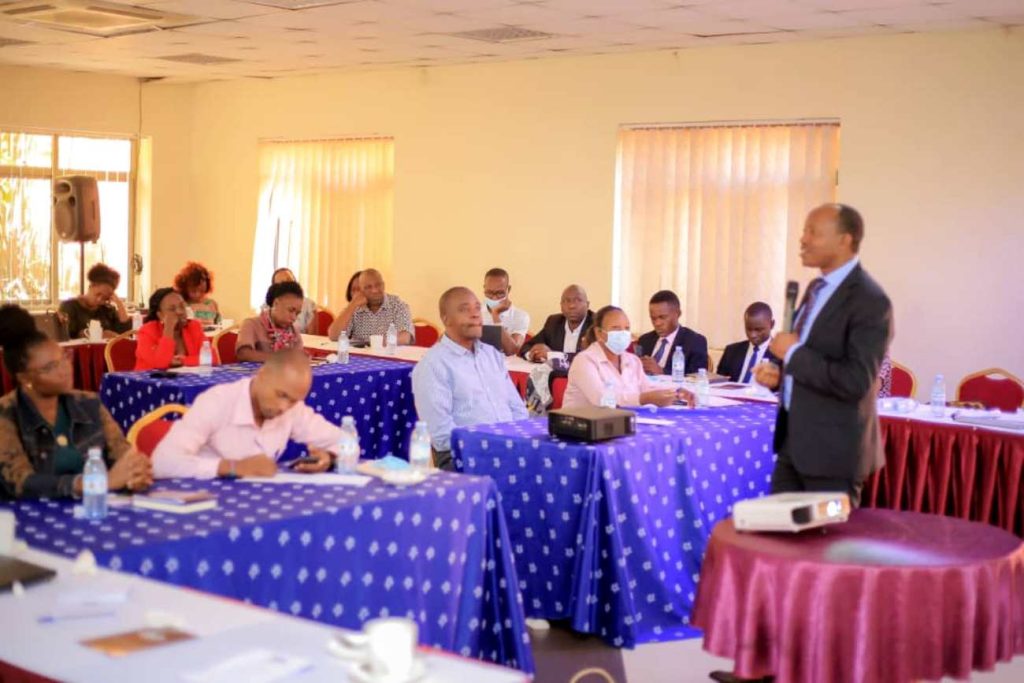 Participants' suggestions
After the presentation, participants raised several suggestions for discussion and consideration. These included whether there should be a module on spirituality since Uganda is a strongly religious nation. There was also the concern of how children in remand homes should be parented. Another concern raised by a participant was as to whether teachers who make an undeniable contribution to parenting, should be taken through the parenting manual.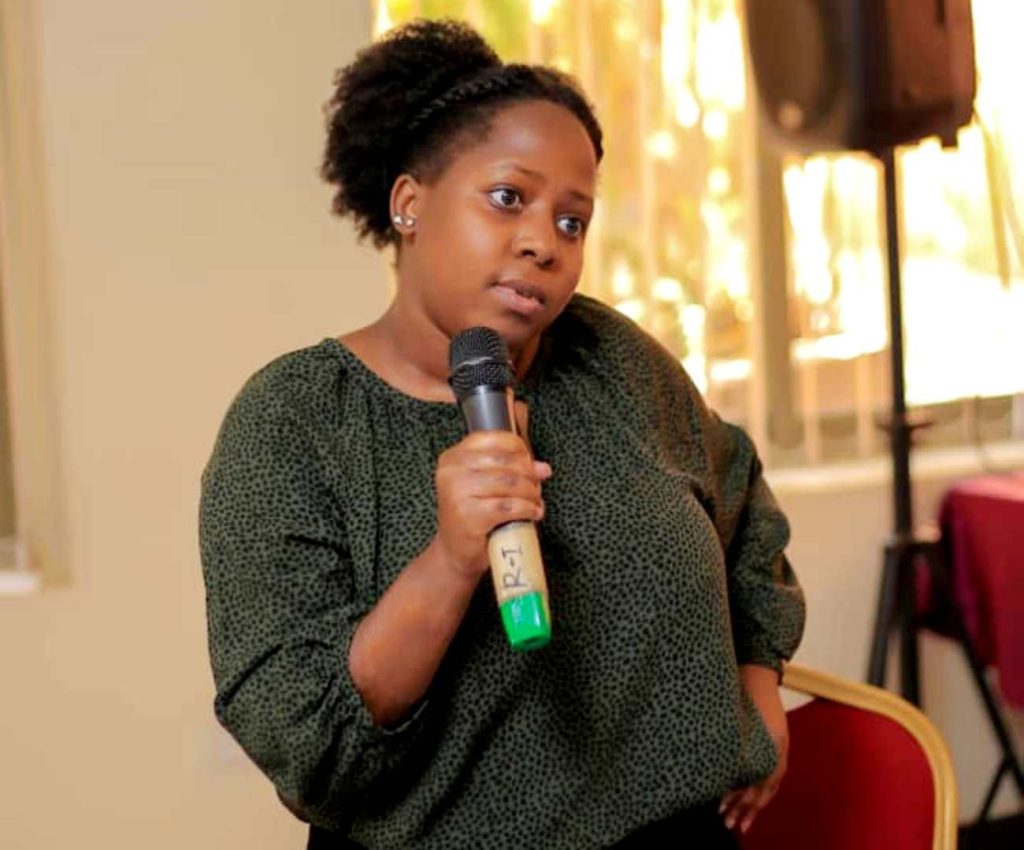 In her closing remarks, Ms. Juliana Naumo Akoryo, the Director of Cultural Affairs at the Ministry of Gender, Labour and Social Development (MGLSD) said that the manual is for the parenting organisations to utilize and not for MGLSD.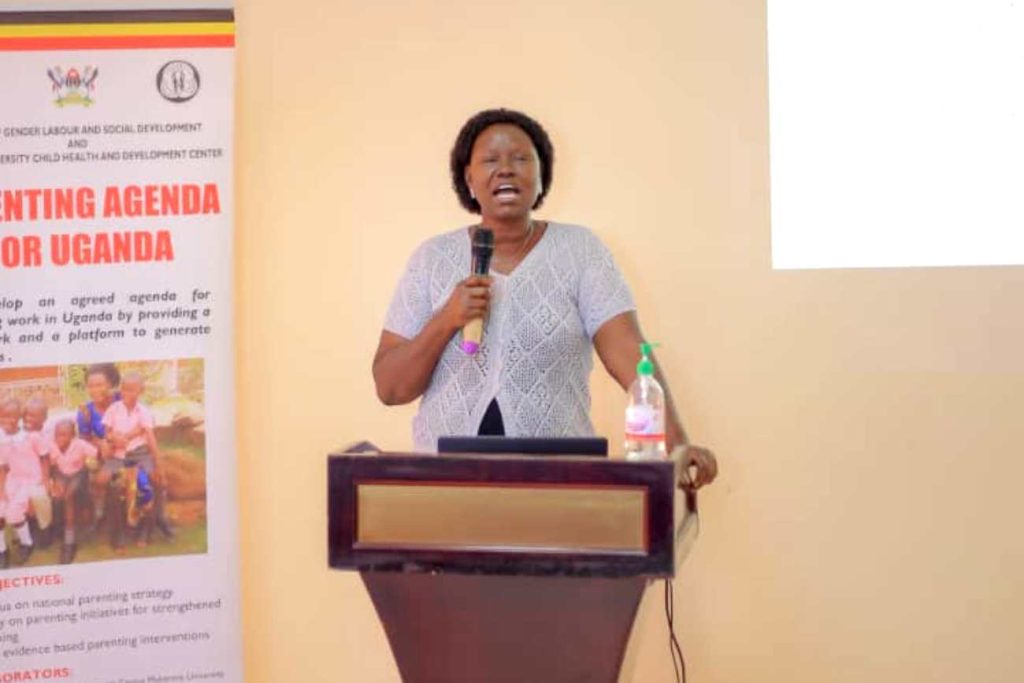 Ms. Chono also adjured the team behind the manual to use picture illustrations in the manual that can be relatable by the Ugandan parents.
Contact: Agnes Namaganda – agnesvioletnamaganda@gmail.com
Launch of Mak-RIF Round 4 Awards & PhD Call for Proposals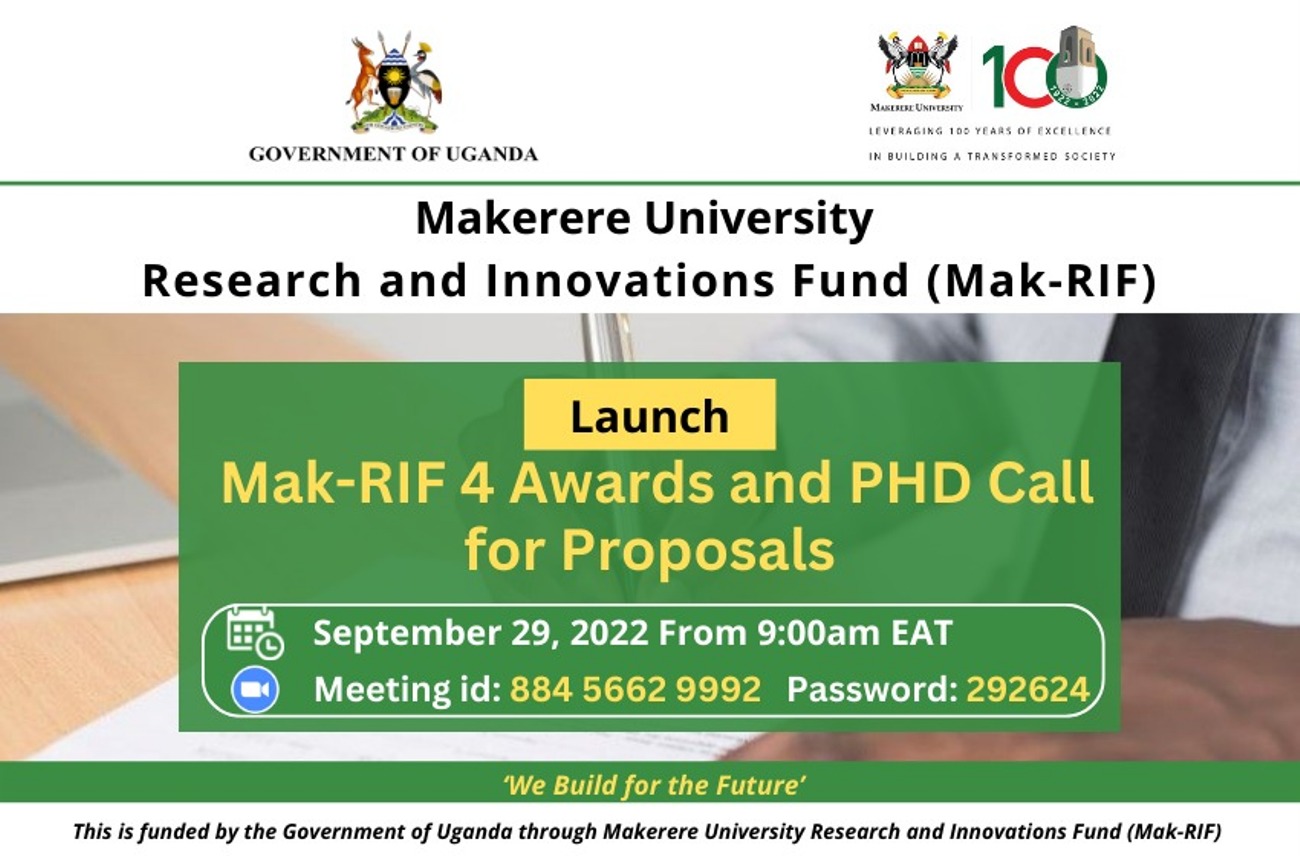 Makerere University received funding from the Government of the Republic of Uganda, earmarked to support high impact Research and Innovations. This unique initiative arose after engagements between the top University Management and the Government of Uganda. This fund illustrates the increasing importance that the Government attaches to Research and Innovation as a driver of development and transformation. The objective of the fund is to increase the local generation of translatable research and scalable innovations that address key gaps required to drive Uganda's development agenda. 
In the Financial years 2019/2020, 2020/2021 and 2021/2022 the Government of the Republic of Uganda through Mak-RIF has funded implementation of over 750 multidisciplinary research and innovations within the various Colleges, while engaging multiple stakeholders within and outside Makerere University. The Grants Management Committee (GMC) has finalized the award process for the Mak-RIF round 4 call for funding for this Financial Year 2022/2023.
The Grants Management Committee (GMC) hereby invites you to the Launch of the Mak-RIF Round 4 awards and PhD Call for Proposals scheduled to take place tomorrow Thursday 29th September 2022 from 9:00 to 10:00 a.m. EAT. 
Please use the following details to join the launch.
Register in advance for this meeting:
https://us06web.zoom.us/meeting/register/tZwpcu-urDIjE9ZgxdsbEmA2IkNMMiJVECt_ 
Meeting ID: 884 5662 9992
Password: 292624