Mak Grants Administration & Management Unit Steering Committee Inducted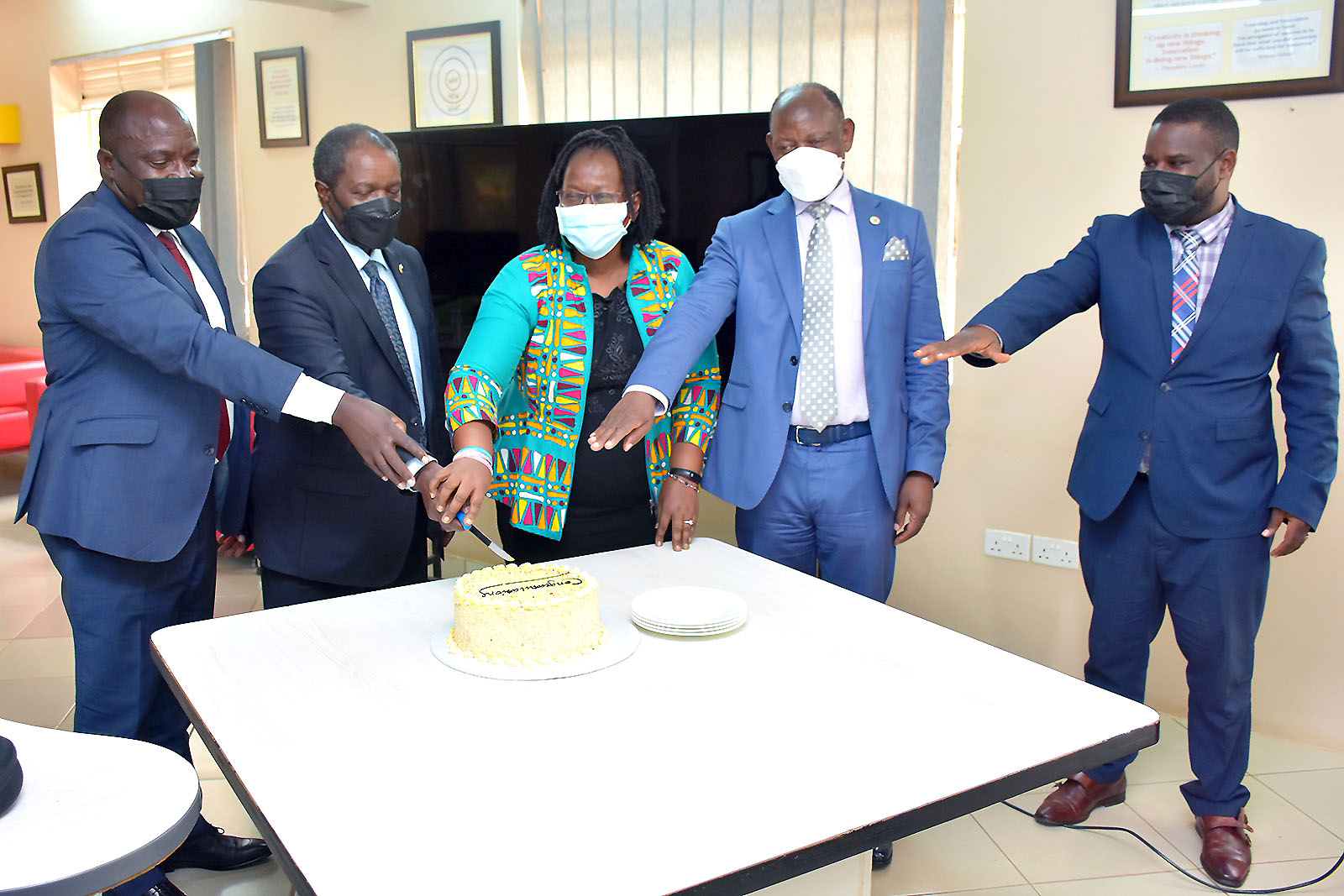 The morning of February 8th, 2022 saw the Vice Chancellor Prof. Barnabas Nawangwe, joined by other dignitaries to induct the Makerere University Grants Administration and Management Unit (GAMSU) Steering Committee.
In his opening remarks, the Vice Chancellor thanked Prof. William Bazeyo, former Deputy Vice Chancellor in charge of Finance and Administration (DVCFA) for his contribution to the University. In particular, the Vice Chancellor appreciated Prof. Bazeyo's efforts in sourcing for funds and setting up the Makerere University Research and Innovations Fund (Mak-RIF), noting that the Fund was a result of Prof. Bazeyo's negotiation skills. He also thanked the different University staff who had been called upon to prepare and make presentations on various aspects in an effort to guide the GAMSU Steering Committee.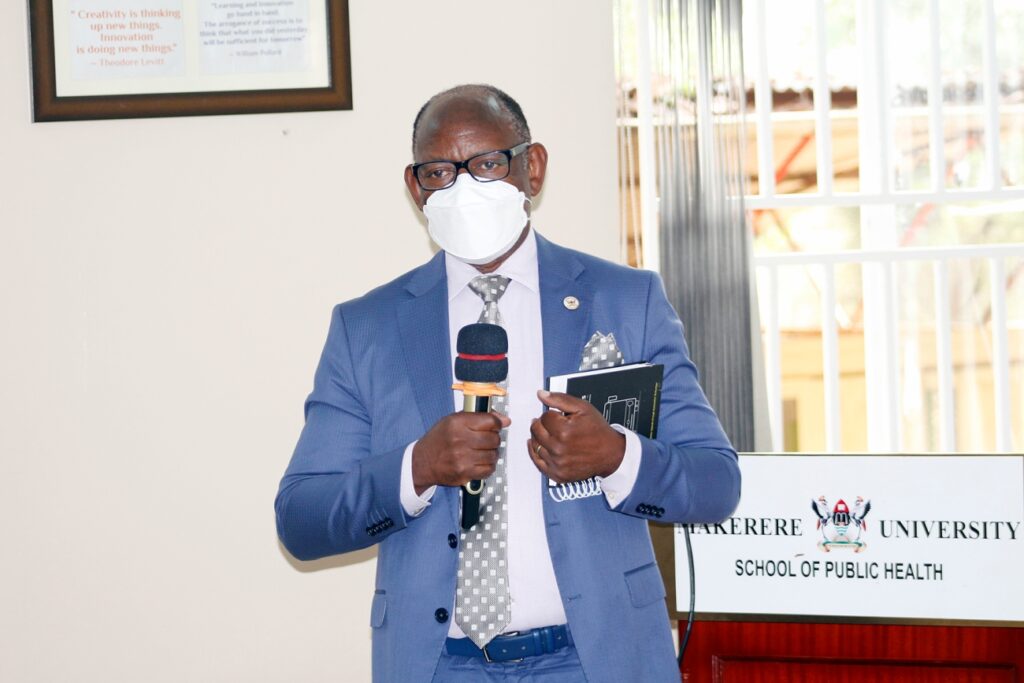 "I am glad that institutionalization of Makerere University's Grants Administration and Management Unit is coming to fruition," Prof. Nawangwe noted. He added that the GAMSU was established because there was need for a unit to coordinate all the funding received by Makerere University.
"As management, we envisage that this unit will be a one stop centre of the University and its members, and will support checking of all receipts from our donors" he said.
According to the Vice Chancellor, the University Management is optimistic that with the introduction of GAMSU, the number of grants received by Makerere University will increase. "I call upon all of us to learn from units which have been successful in grants management, which include but are not limited to the College of Health Sciences specifically the School of Public Health".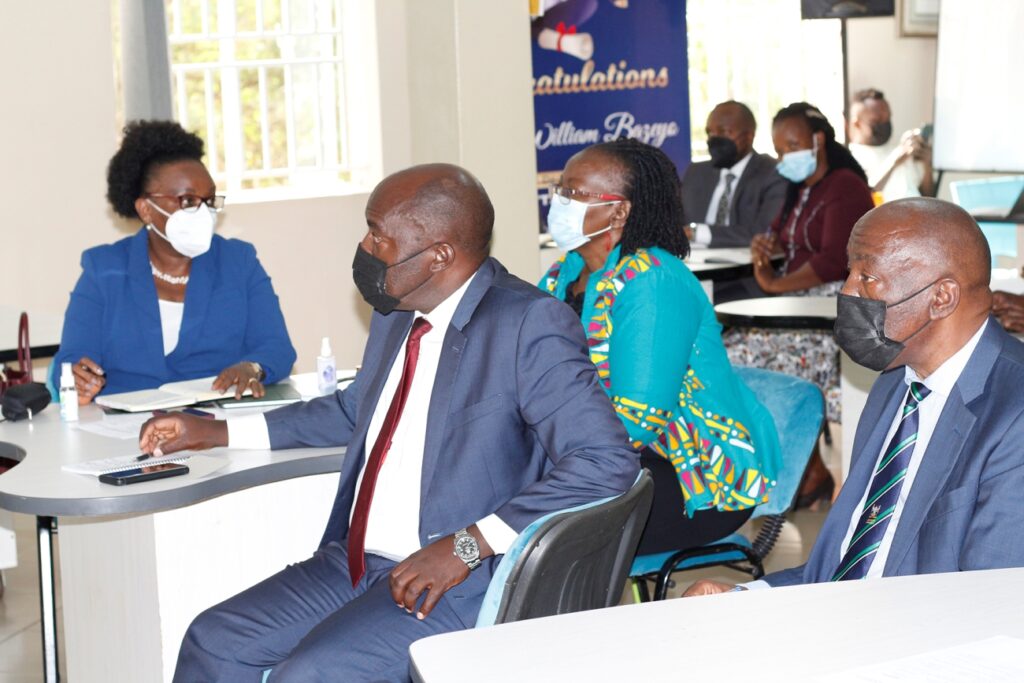 Among other functions, GAMSU is charged with;
Tracing allocation of funds
Checking on what the resources are being used for
Conformity to the required laws guiding accountability
Adherence to reporting and accountability requirements
Offering training sessions to researchers on various aspects including accountability, dissemination of research outputs
Facilitating performance or research implementation while ensuring that funds are properly being utilized
The University Secretary Mr. Yusuf Kiranda shared the GAMSU Policy, Purpose and Operationalization plan at the induction session. He highlighted five key aspects of the policy which included;
The need for GAMSU to facilitate the research process more than control it
Coverage of the entire ecosystem of grants management at Makerere university
Grants Administration is the responsibility of various officers in the University of which GAMSU is part
Ultimately Finance management is governed by Treasury instructions and other government laws
The University Secretary also emphased that it was important to have all grants declared to the University Council and consequently approved in the budget. "Any project operating in the University yet not declared to Council shall be closed," he added.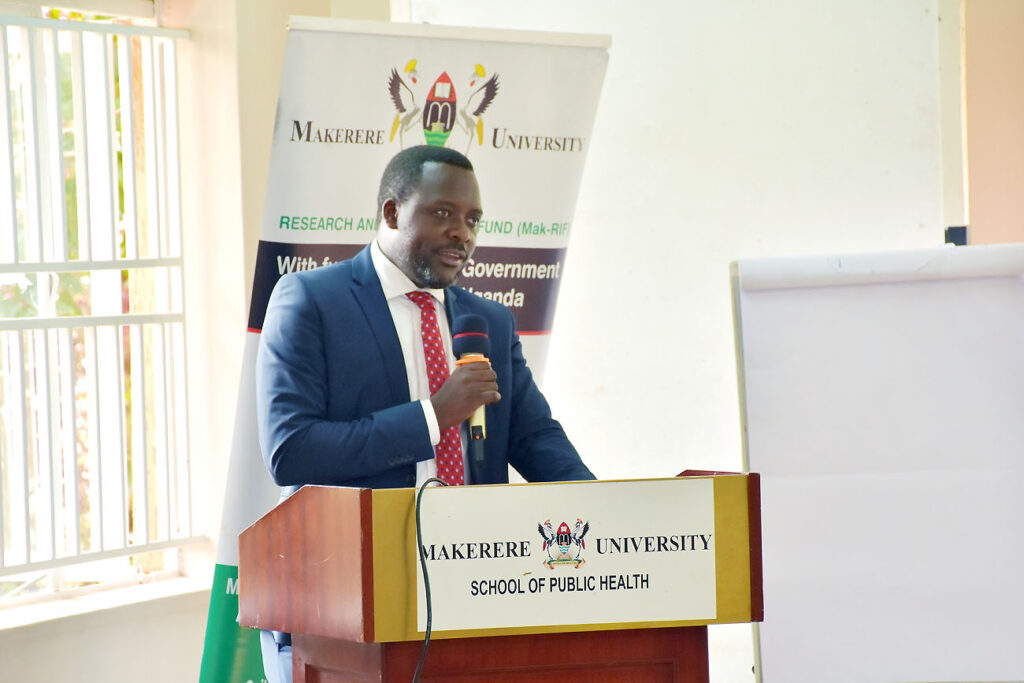 Mr. Kiranda also sought to distinguish between GAMSU and Mak-RIF, so as to alleviate the tendency to think of the two units as one and the same. He noted that whereas the GAMSU policy is set to work on projects funded by grants as per section 44 of the Public Finance Management Act (PFMA), Mak-RIF is not categorized under projects funded by grants. He further explained that Mak-RIF is budget appropriation by the Government of the Republic of Uganda to support research and innovations at Makerere University. As such, GAMSU and Mak-RIF are two clearly separate entities by Government law and University policy.
The outgoing Head of Mak-RIF and GAMSU Prof. William Bazeyo in his remarks shared lessons learned, the opportunities, as well as challenges in implementing the research and innovations fund initiative. He hailed the Makerere University Vice Chancellor for his good stewardship and for convening the engagement in which all could share experiences for the betterment of service delivery and operations at higher institutions of learning. He pledged to continue supporting Makerere to take advantage of the various opportunities out there, from which the University can benefit and thrive even more.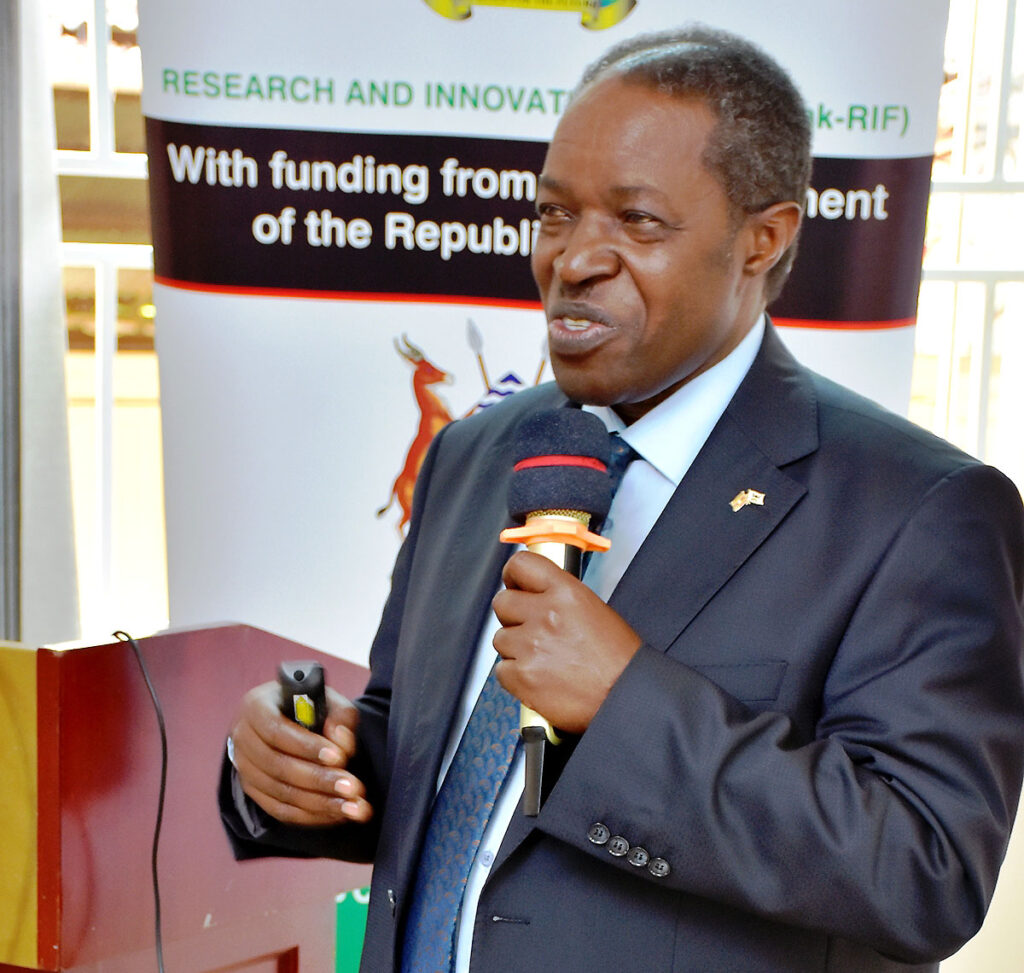 According to Prof. Bazeyo, the enabling factors for Mak-RIF's success included; the multi-disciplinary team at the Mak-RIF Secretariat, able Grants Management Committee (GMC), IT and communications office, finance management team, monitoring and evaluation team, as well as adherence to standard Government of Uganda payment rates and procedure among others.
Some of the lessons learned included; the great potential for research and innovations at Makerere University and the immense capacity of some colleges to absorb more research funds.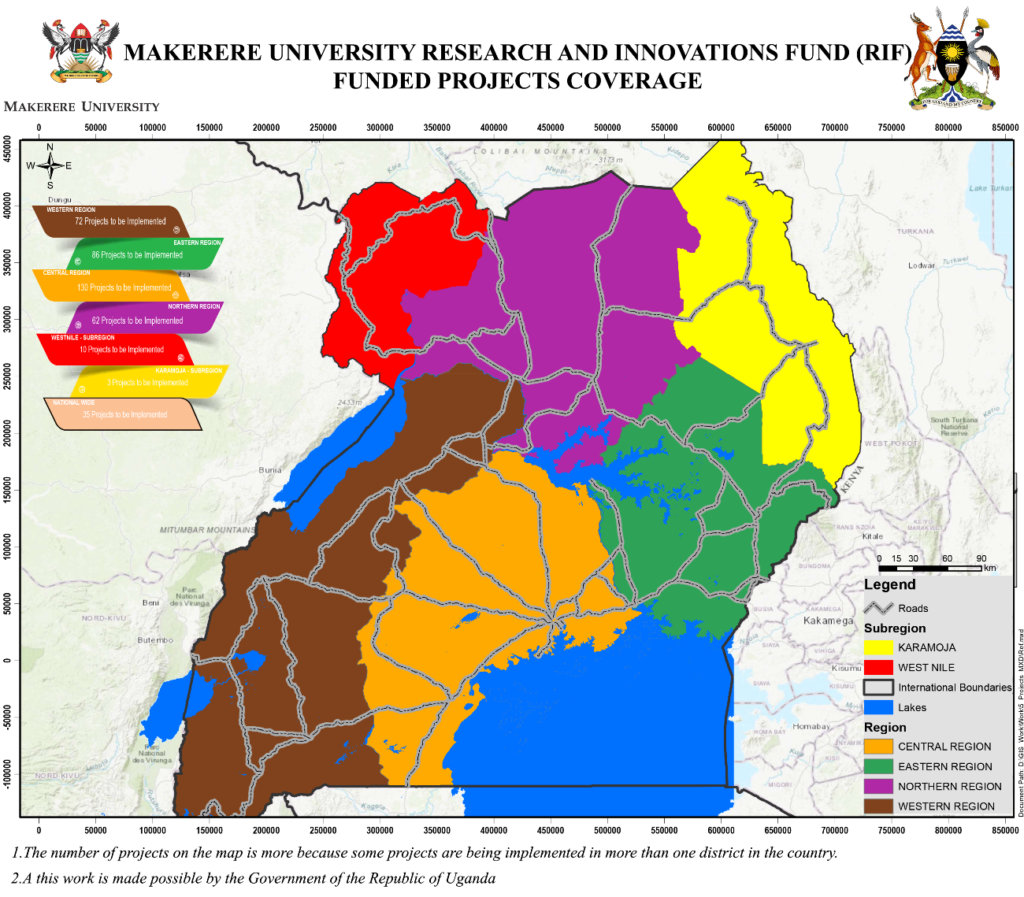 Prof. Bazeyo also underscored the need to continue sensitizing and guiding staff on accountability, visibility, impact sharing, frequent engagement with policy makers, deliberate demonstration of inclusiveness, patent acquisition, lobbying for commercialization, among others.
Some of the challenges encountered by Mak-RIF and highlighted by Prof. Bazeyo included; lack of human capacity to solicit, mobilize, write proposals to bring extra resources into the University research kitty, and lack of university budget for research.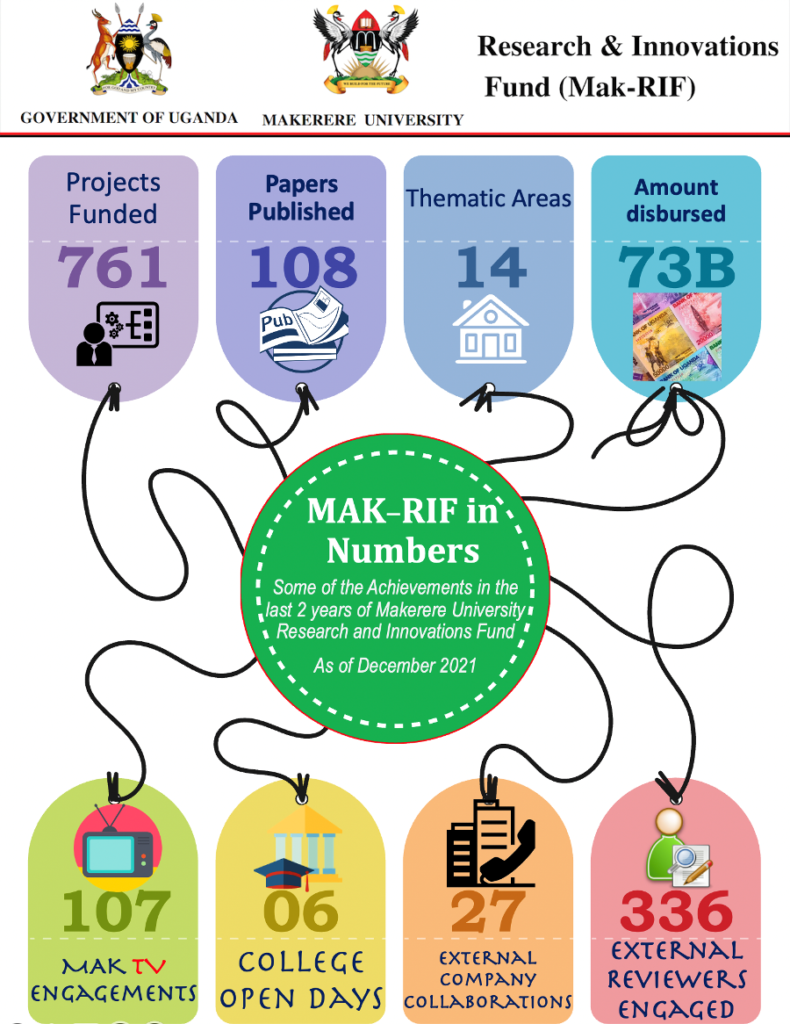 He equally stressed the need to address gender barriers in research leadership, develop mechanisms to support commercialization of research, build a culture of no tolerance to unethical behavior, good remuneration, digitalizing processes, among others.
Prof. Rhoda Wanyenze, the Dean Makerere University School of Public Health (MakSPH) while sharing experiences from her unit noted that the School's Grants Management Unit was established in 2012 and operates with 13 staff. Operations of the MakSPH Grants Management Unit are guided by Makerere University's policies and additional donor specific Standard Operating Procedures.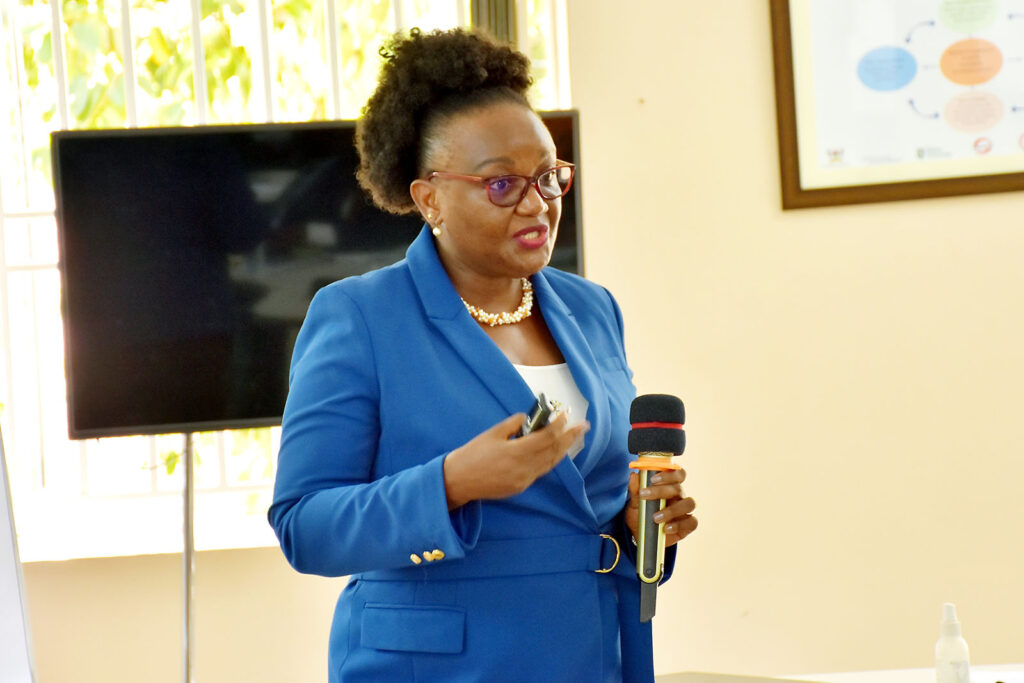 "The Grants Management Unit at School of Public Health was set up to popularize, implement and continuously improve procedures," Prof. Wanyenze noted, adding that; "Compliance without overly constraining is critical."
She also stressed the importance of analyzing the status of grants and scientific productivity not only at MakSPH but the entire University. "In so doing, we are able to know and appreciate the status in order to inform any improvements and sustainability efforts," she explained.
According to Professor Wanyenze, MakSPH despite the great strides in grants management still encounters challenges such as consistency, stability and sustainability, perception of grants money rather than other work that pays, suspicion of corruption, among others.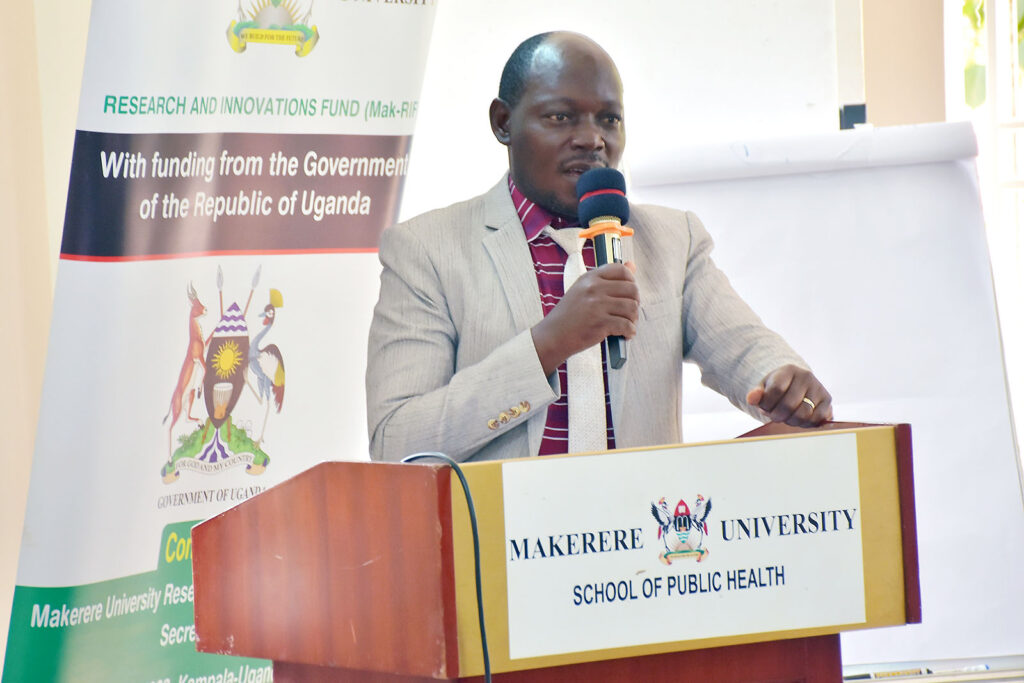 Mr. Lubowa Gyaviira, Makerere University's Manager of Accounts and Reporting shared about accountability and financial reporting, noting that accountability entails fulfilling our stewardship role. This, he noted, involves reviewing and reporting on an activity entrusted to someone based on a regulatory framework.
"Realistic accountability follows realistic requisitions" Mr. Lubowa emphasized. He also shared that some of the specific reports expected include; quarterly reports, physical performance reports, financial reports and a summary of all funder reporting requirements.
The incoming Head GAMSU, Prof. Grace Bantebya thanked the Makerere University Council for entrusting her with the new responsibility. She re-echoed that GAMSU is set to play a crucial role and pledged to ensure that the team works to support all researchers in order to build the resource base of the university.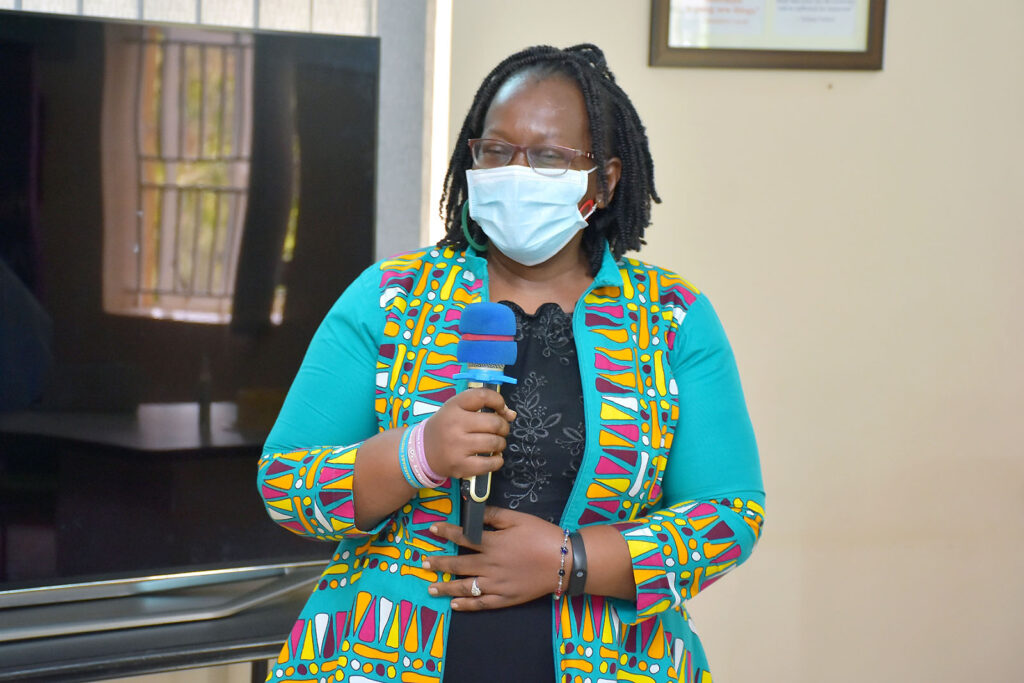 "We continue to request for all the support as we embark on our duties and once again allow me to take this opportunity to thank all of you for the sharing during this Induction session. I pledge my best as we serve humanity." Prof. Bantebya said.
Other GAMSU Steering Committee members present included; Acting DVCFA and Chairperson of the Steering Committee-Prof. Henry Alinaitwe, Representatives of Sciences-Dr. Sabrina Kitaka, Dr. Charles Masembe and Dr. Agnes Rwanshana Semwanga, Representatives of Humanities-Dr. Hellen Nambalirwa Nkabala, Prof. Fred Masagazi Masaazi and Dr. Godfrey Akileng, Representative of the Directorate of Research and Graduate Training (DRGT)-Dr. Robert Wamala and Representative of the Finance Department-Mr. Gyaviira Lubowa. A Legal Advisor will be co-opted to the Steering Committee as and when the need arises.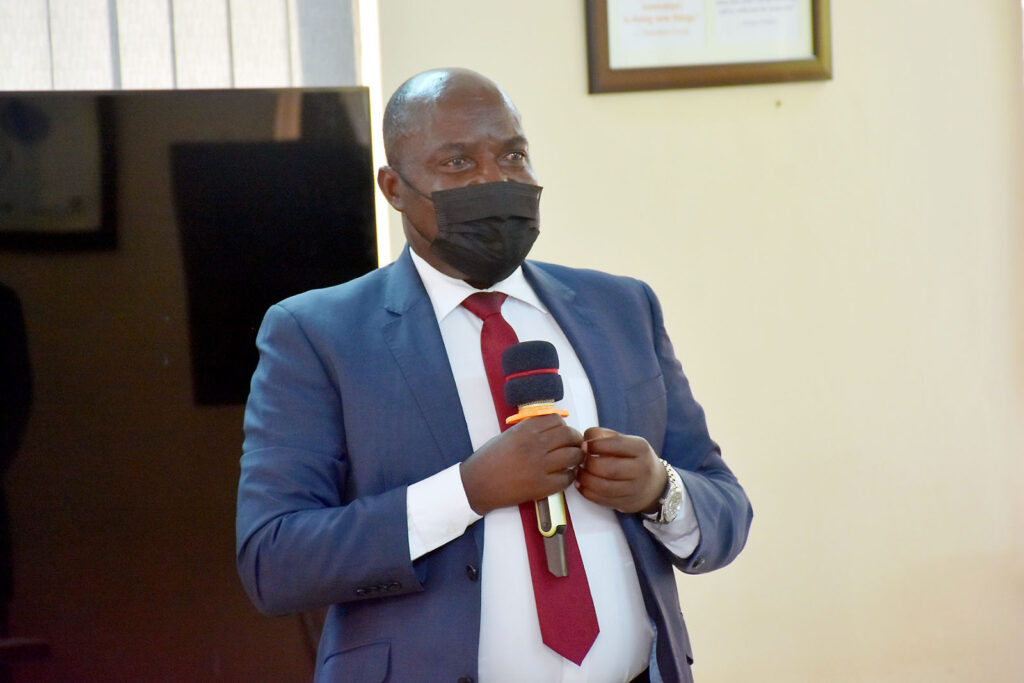 Prof. Fred Masagazi Masaazi, the incoming Mak-RIF Chairperson thanked the Makerere University Council and Prof. William Bazeyo for the continued guidance and committed service to his alma mater. He noted that he was happy to join the Mak-RIF team because it is a strong team.
Prof. Nawangwe later handed over the tools of office to Prof. Bantebya and Prof. Masagazi Masaazi and all joined in a congratulatory cake cutting and sharing.
More pictures are shared on https://drive.google.com/drive/folders/1Ksb6aCRNMMT36FYhxasCf2hv5ZUtc300
The New Vision published a piece on https://www.newvision.co.ug/articledetails/126556
Well done and Congratulations to All!
Compiled By: Harriet Adong, Director Communications, Learning and Knowledge Management at Makerere University-ResilientAfrica Network (RAN) www.ranlab.org
Contributor: Christine Ninsiima, Accountant at Makerere University Research and Innovations Fund (Mak-RIF)
A Successful Ph.D. Defense by Vianney Andrew Yiga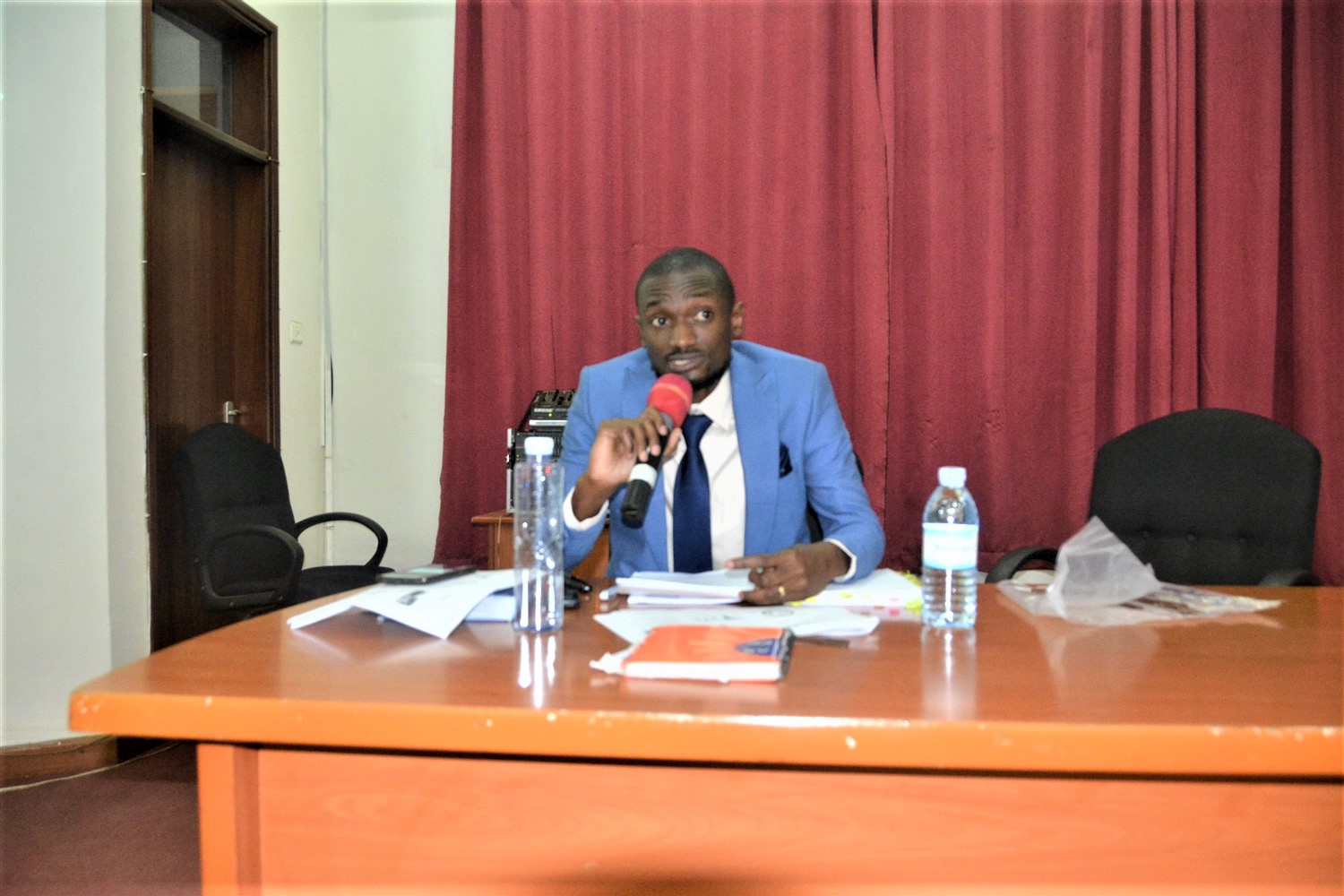 The CEDAT community is proud to share our congratulations to Vianney Andrew Yiga following his successful Ph.D. defense that happened yesterday Monday 3rd October 2022 at the College of Engineering, Design, Art, and Technology (CEDAT).
His Thesis was titled; Thermal Stability of Fiber- Reinforced Polylactic Acid Composites for Flameretarded Applications.
The candidate was supervised by Eng. Dr. Michael Lubwama and Eng. Dr. Peter W. Olupot both from the Department of Mechanical Engineering, at CEDAT.
Dr. John Wasswa, Department of Chemistry, College of Natural Sciences (CONAS), Makerere University was the opponent that interrogated the candidate to enable a clear understanding of the study.
Makerere University Launches National Parenting Draft Manual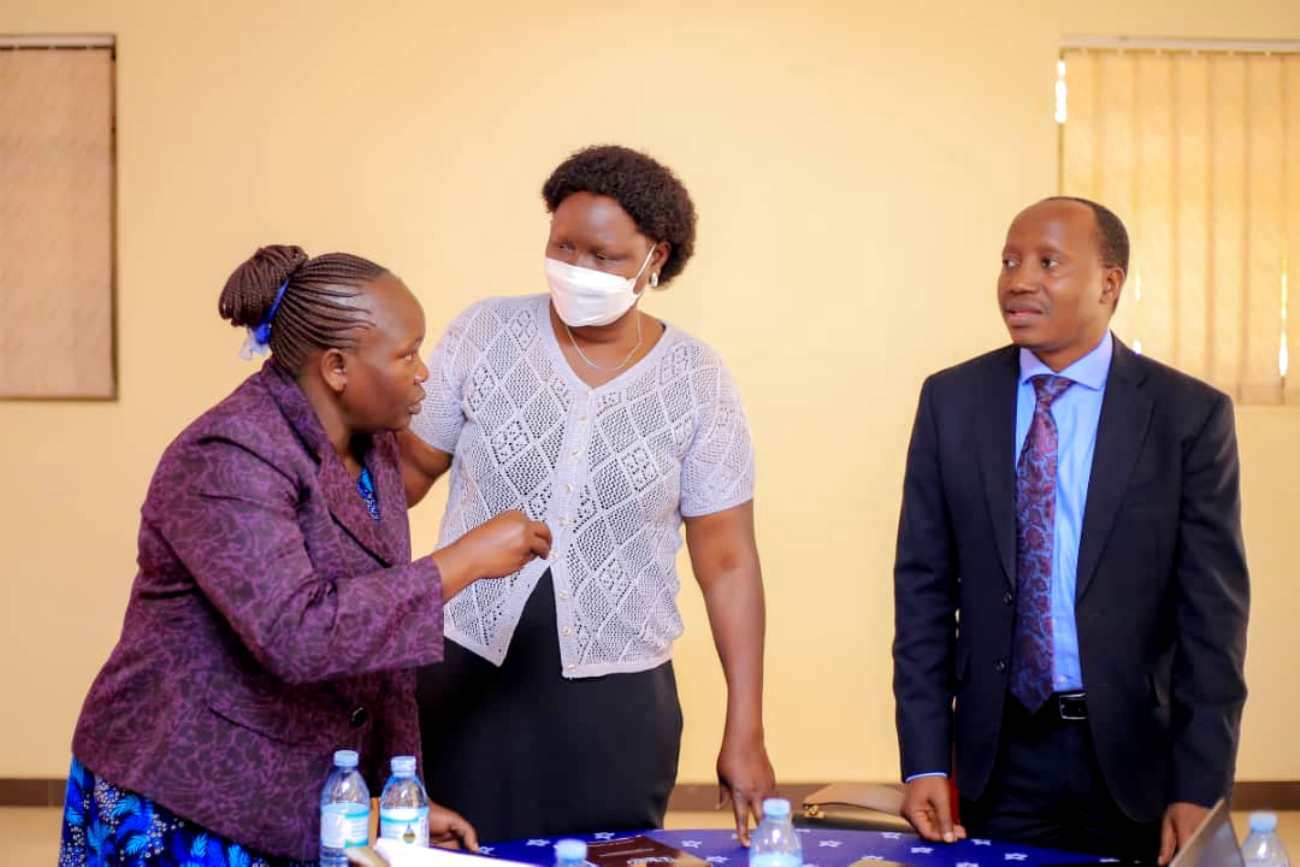 By Agnes Namaganda
On July 22nd 2022, Makerere University–Child Health and Development Centre (Mak–CHDC) launched a draft manual for the National Parenting Standards. The Centre has been working together with the Ministry of Gender, Labour and Social Development (MGLSD) with funding from UNICEF (United Nations Children's Emergency Fund), to develop standards that are agreeable to all organisations in the country that are involved in parenting work. The draft manual was being presented to members of a consortium that brings together all these organisations together, called the Parenting Agenda Consortium.
"We produce many documents and they are shelved," Irene Ayot Chono, who was speaking on behalf of UNICEF said. "We hope that this document will not be one of them," she emphasized.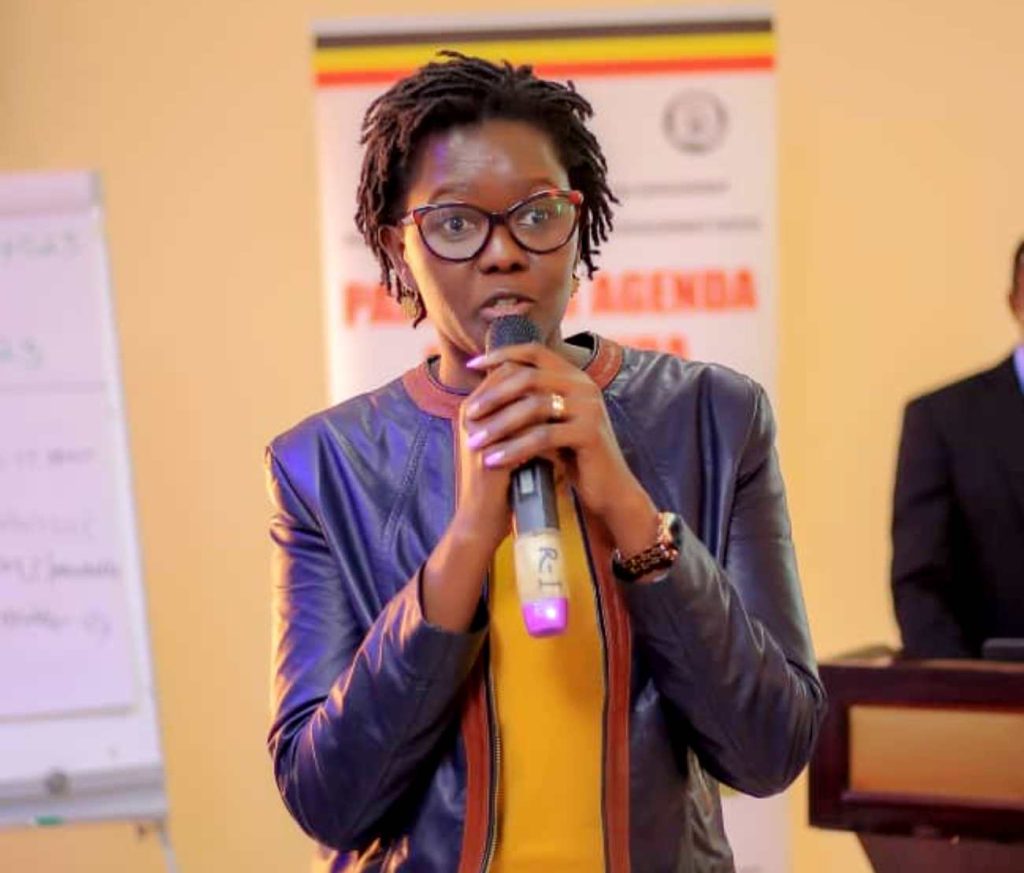 Dr. Godfrey Siu, the Principal Investigator from Mak-CHDC who presented the draft manual to participants, emphasized that if any organization is doing parenting work, there should be a minimum package that they should offer.
Draft Manual Content
The manual which will have several modules. These modules will be delivered face-to-face in 1.5 hour sessions. Some of these include; Module 6 which will focus on "understanding responsible masculinity and fatherhood" and on "understanding the concept of head of family."The draft manual also proposed that Module 11 focuses on Parenting in the 21st Century. Some of the sessions in this module will include Children and Technology, Contemporary Influence on Children and Modernity, Culture and Morality.Module 9 will focus on Parenting for Adolescents and some of the suggested sessions within this module are Needs for Adolescents and The Art of Communicating with Adolescents. Module 5 will focus on Preventing Violent Parenting and Promoting Alternative Discipline Strategies while Module 10 will be about Parenting to Address the Mental Health for Children and Adults.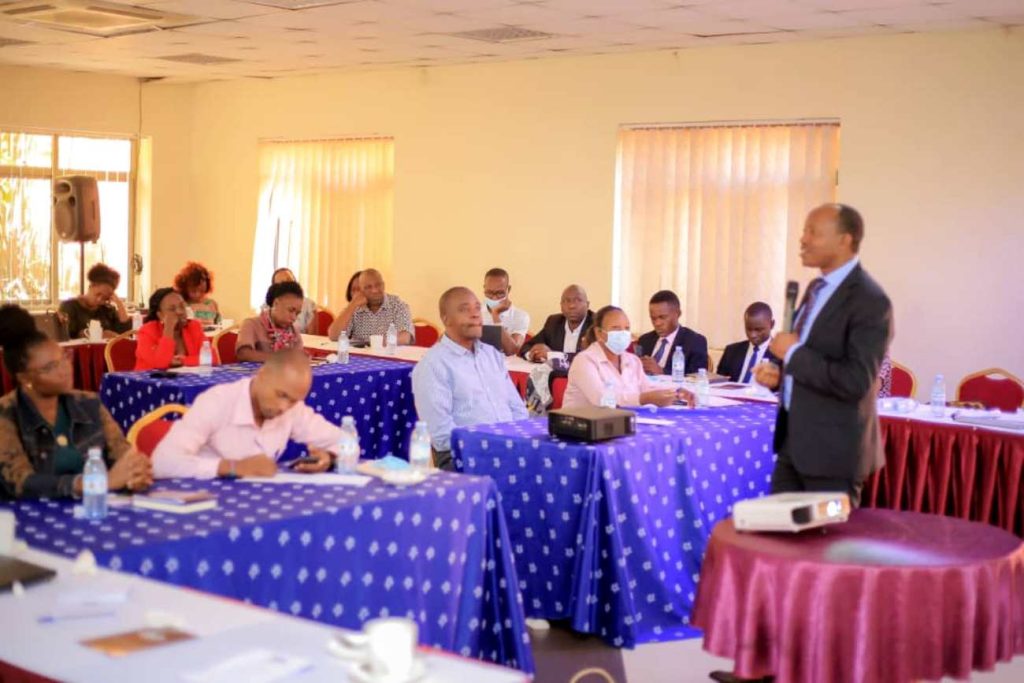 Participants' suggestions
After the presentation, participants raised several suggestions for discussion and consideration. These included whether there should be a module on spirituality since Uganda is a strongly religious nation. There was also the concern of how children in remand homes should be parented. Another concern raised by a participant was as to whether teachers who make an undeniable contribution to parenting, should be taken through the parenting manual.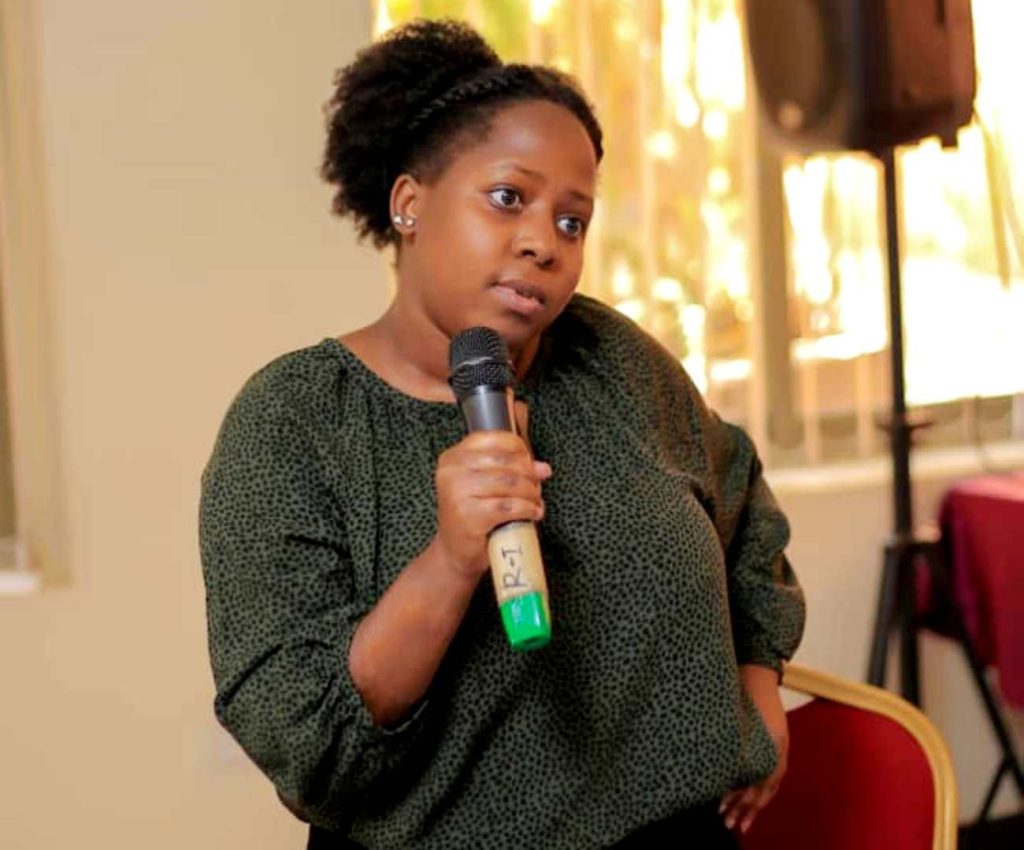 In her closing remarks, Ms. Juliana Naumo Akoryo, the Director of Cultural Affairs at the Ministry of Gender, Labour and Social Development (MGLSD) said that the manual is for the parenting organisations to utilize and not for MGLSD.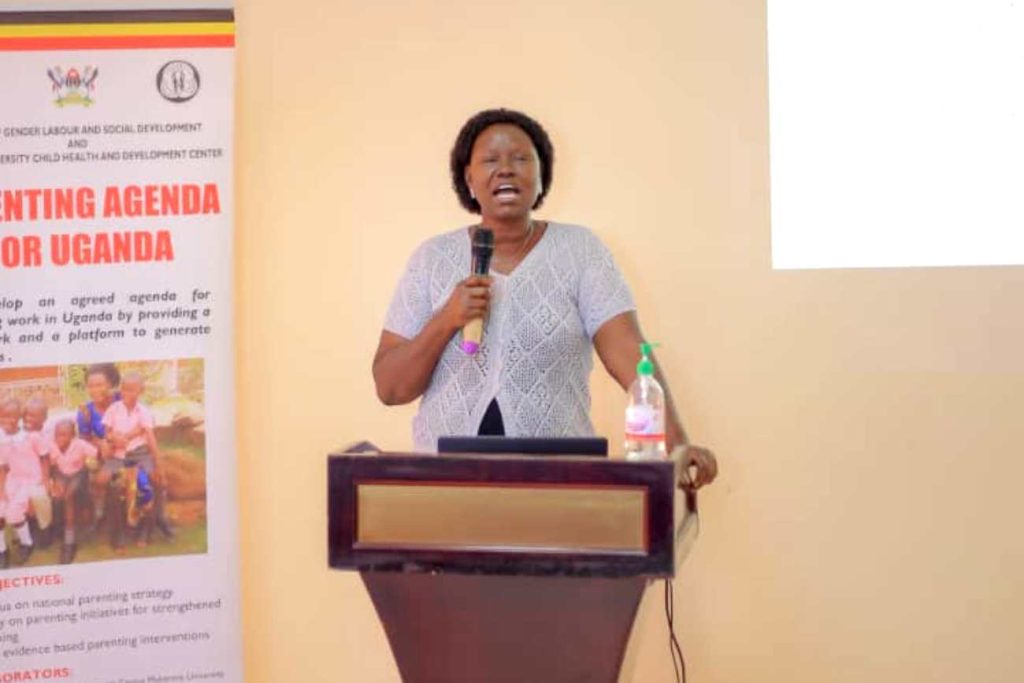 Ms. Chono also adjured the team behind the manual to use picture illustrations in the manual that can be relatable by the Ugandan parents.
Contact: Agnes Namaganda – agnesvioletnamaganda@gmail.com
Launch of Mak-RIF Round 4 Awards & PhD Call for Proposals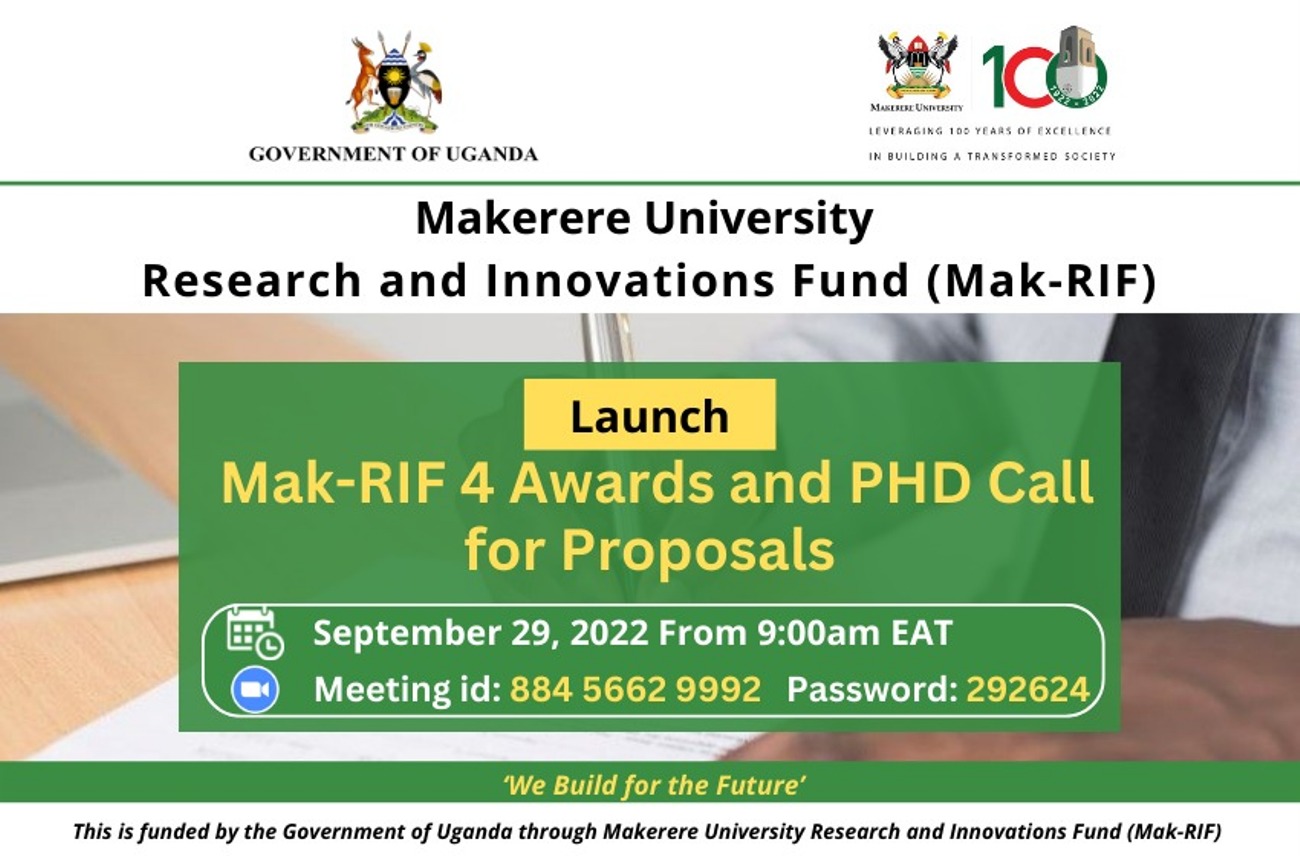 Makerere University received funding from the Government of the Republic of Uganda, earmarked to support high impact Research and Innovations. This unique initiative arose after engagements between the top University Management and the Government of Uganda. This fund illustrates the increasing importance that the Government attaches to Research and Innovation as a driver of development and transformation. The objective of the fund is to increase the local generation of translatable research and scalable innovations that address key gaps required to drive Uganda's development agenda. 
In the Financial years 2019/2020, 2020/2021 and 2021/2022 the Government of the Republic of Uganda through Mak-RIF has funded implementation of over 750 multidisciplinary research and innovations within the various Colleges, while engaging multiple stakeholders within and outside Makerere University. The Grants Management Committee (GMC) has finalized the award process for the Mak-RIF round 4 call for funding for this Financial Year 2022/2023.
The Grants Management Committee (GMC) hereby invites you to the Launch of the Mak-RIF Round 4 awards and PhD Call for Proposals scheduled to take place tomorrow Thursday 29th September 2022 from 9:00 to 10:00 a.m. EAT. 
Please use the following details to join the launch.
Register in advance for this meeting:
https://us06web.zoom.us/meeting/register/tZwpcu-urDIjE9ZgxdsbEmA2IkNMMiJVECt_ 
Meeting ID: 884 5662 9992
Password: 292624