Call for Applications: PAIRWISE Msc Research Scholarships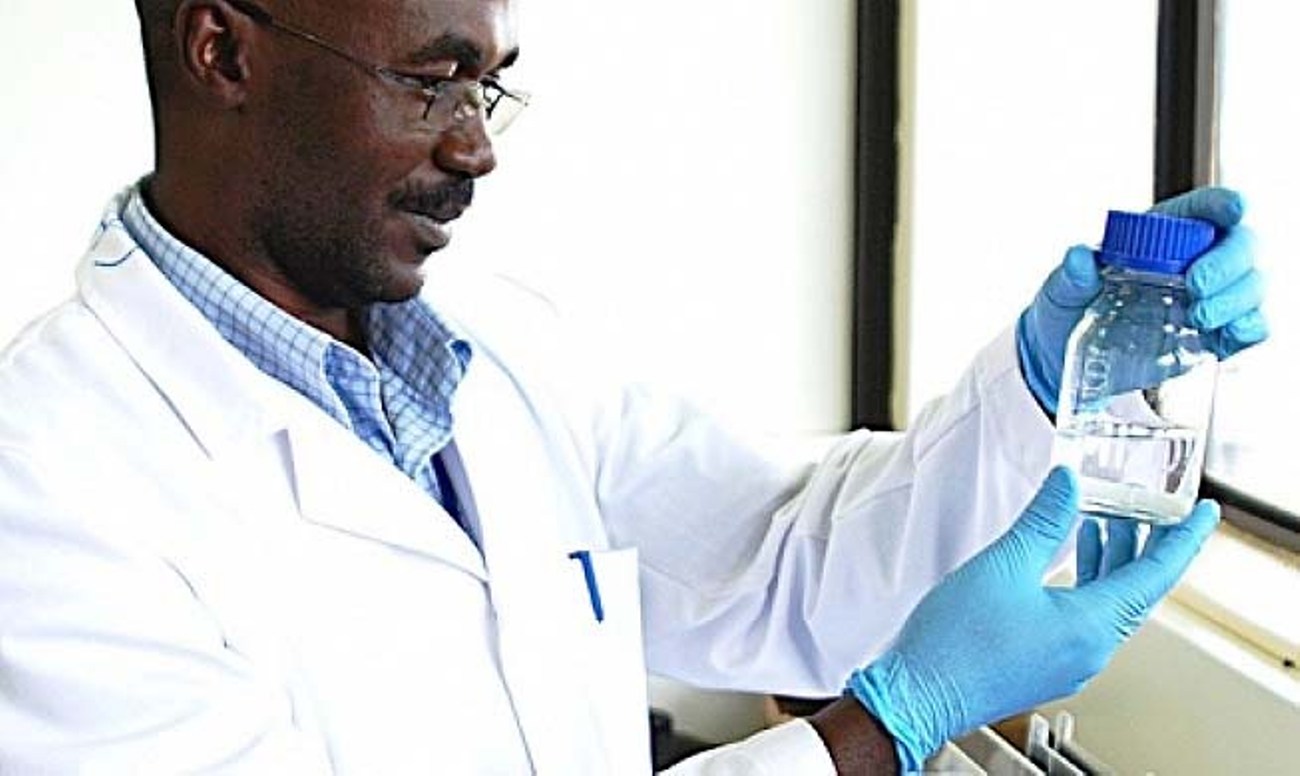 A. Background
Dispersal of Antibiotic Resistance and antibiotics in Water ecosystems and Influence on livestock and aquatic wildlife (PAIRWISE) project focuses on dispersal and dynamics of antibiotic resistant bacteria (ARB), antibiotic resistance genes (ARG) and antibiotics (ATB) in aquatic environments affected by wastewater treatment plants (WWTPs), with a 'One Health' perspective (https://www.jpiamr.eu/projects/pairwise/) in the catchments of both River Rwizi and Aswa.
The overall goals are to evaluate: i) dispersal of ARB, ARG and ATB in surface waters downstream of WWTPs; ii) carriage of ARB and ARG in livestock linked to surface waters influenced by WWTPs; and iii) role of aquatic birds in dispersal of ARB and ARG. 
B. The Scholarships
As previously mentioned, and as part of the PAIRWISE capacity building component, we are inviting applications for a One (1) Year research scholarship tenable at Makerere University:
MSc Scholarships and respective research areas
MSc.1 – Assessment of the level and dispersal of ATB in river water upstream and downstream of wastewater treatment plants and hospital effluent. 
MSc.2 – The dispersal of antimicrobial resistance bacteria and genes through aquatic birds under different climatic and geographical conditions.
MSc.3 – Characterisation of clinically important antibiotic resistant bacteria and genes in river waters upstream and downstream of WWTPs and hospital effluent.
​​​​​​ C. Scholarship Benefits 
The scholarship will support tuition, research costs, and a modest stipend. The applicants must therefore be full-time students. The support is available to applicants who are nearing successful completion of year one, and preparing to start research projects in the 2021/2022 Academic Year.
D. Eligibility
The scholarships are open to eligible MSc. students who are duly registered for programmes in the disciplines of Biology, Zoology, Biochemistry or Wildlife. 
Applications from suitably qualified females are particularly encouraged.
Laboratory skills in microbiology and molecular genetics will be of added advantage.
Willingness and ability to work in remote areas of western and northern Uganda.
 E. Application process 
The application package should include: 
One-page motivation letter on the research topic of interest.
Curriculum vitae (maximum 2 pages).
Copies of academic documents.
Evidence of registration on an MSc. programme at Makerere University.
Recommendation letters from two academic referees.
F. Application Deadline
Applications should be compiled into a single PDF file and submitted electronically to the 
Principal Investigator, Assoc. Prof. Charles Masembe (charles.masembe[at]mak.ac.ug), and a copy to Dr. Robinson Odong (robinson.odong[at]mak.ac.ug), by 14th January 2022.
Mak Paves Path to Biodiversity Leadership: Inaugural ABS Project Workshop Strengthening Uganda's Nagoya Protocol Capacity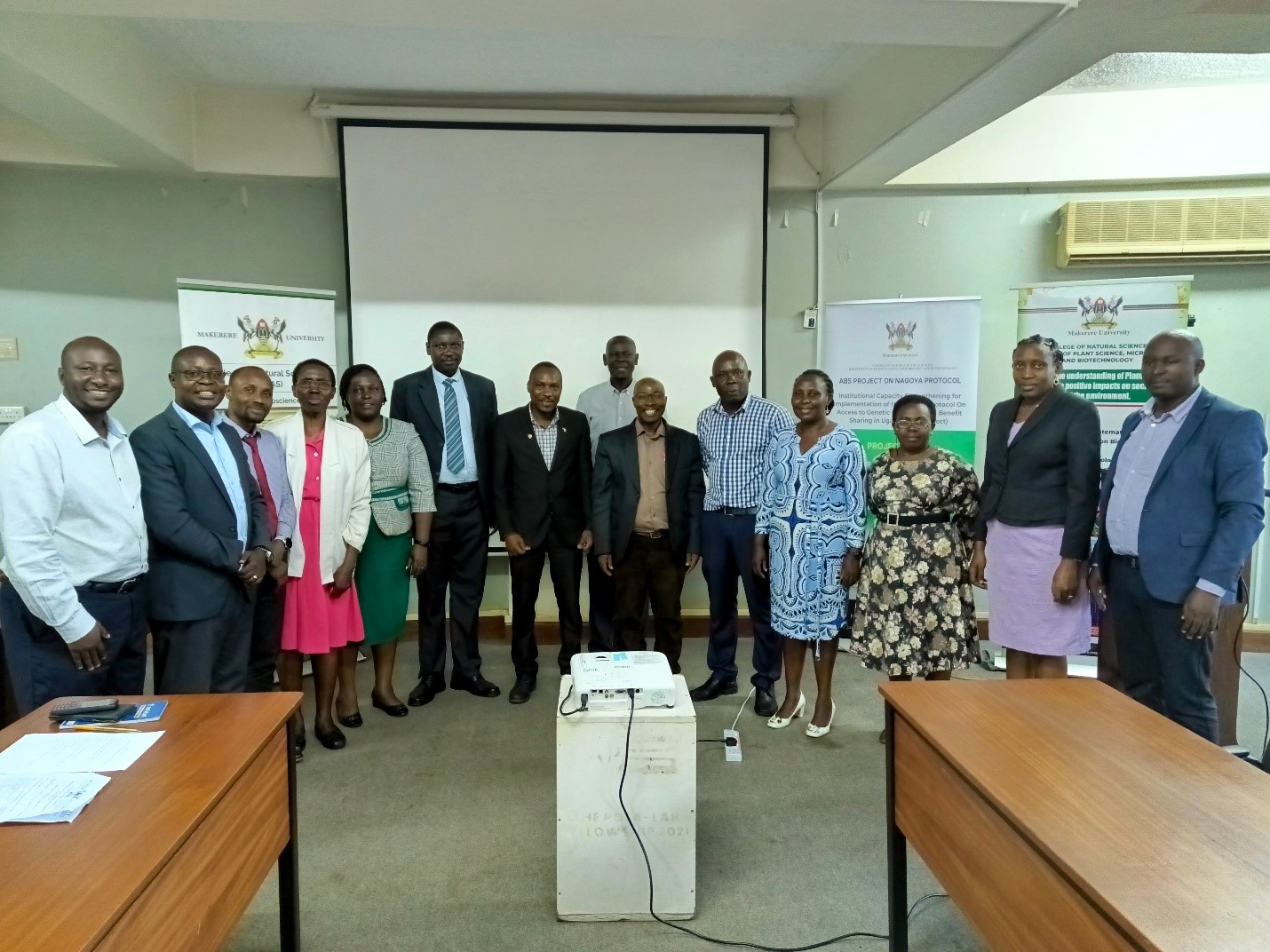 By Laban Lwasa
In a groundbreaking event that unfolded at Makerere University's Telepresence Center on November 7, 2023, the Inception Workshop for the ABS Project took center stage, hosted by the College of Natural Sciences (CoNAS), Department of Plant Sciences, Microbiology, and Biotechnology. Prof. Tumps Ireeta, Principal of CoNAS, set the tone with a warm welcome, highlighting Uganda's rich biodiversity and the pivotal role of the Nagoya Protocol in ensuring the legal utilization of genetic resources. The collaboration between NEMA and Makerere University, supported by the GEF, aims to equip professionals with ABS knowledge and position Makerere at the forefront of Nagoya Protocol compliance.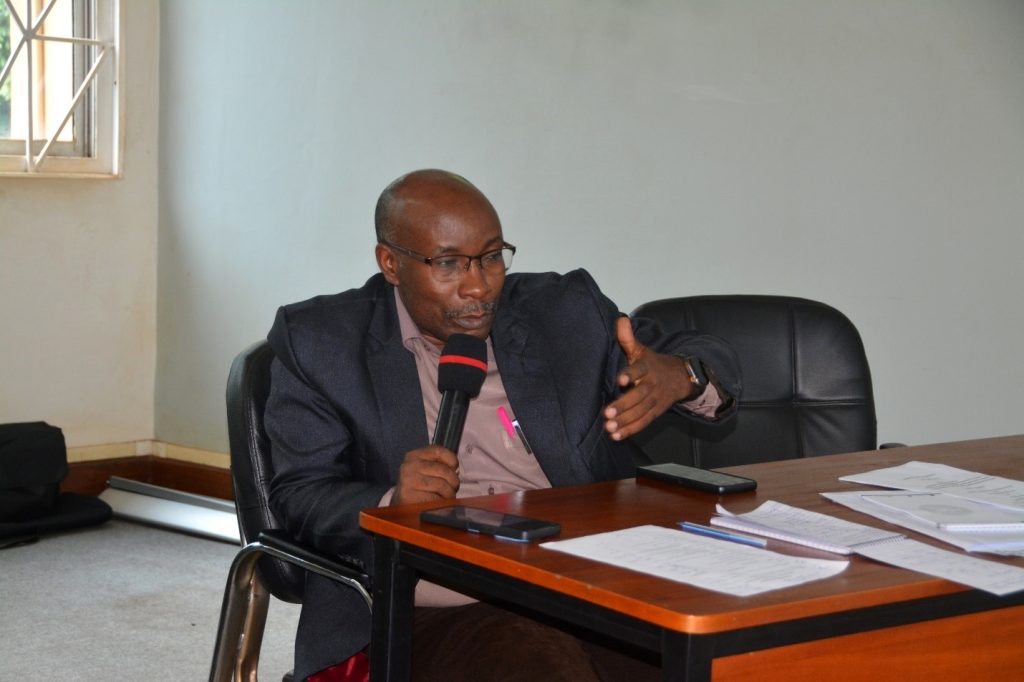 Prof. Arthur Kajungu Tugume, Dean of the School of Biosciences, emphasized the project's significance in institutional capacity strengthening for the Nagoya Protocol's implementation in Uganda, showcasing the School of Biosciences as a hub for genetic resource research and training. The pilot project, in collaboration with NEMA, GEF, and UNEP, aims to expand countrywide and potentially across the African continent. It seeks to empower a skilled workforce informed on ABS issues, contributing to economic development and poverty eradication as aligned with SDG 1.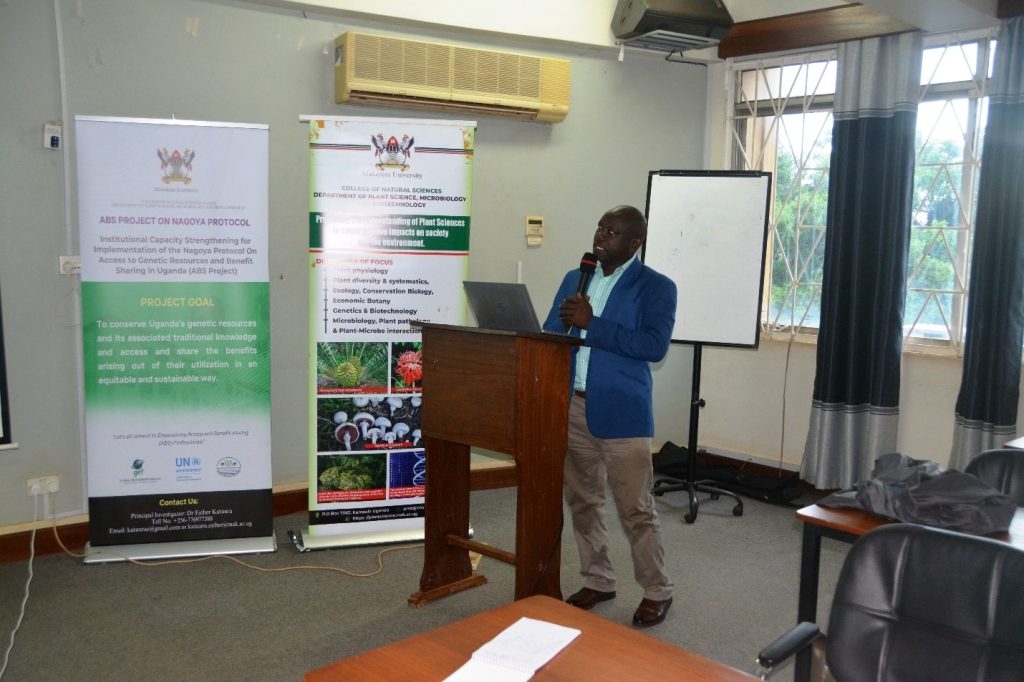 Mr. Achuu Peter, Project Manager from NEMA, highlighted Uganda's extraordinary biodiversity and the need to explore the benefits of genetic resources for medicines, food, and more. He emphasized the importance of the Nagoya Protocol in mitigating biodiversity loss and highlighted challenges faced by Uganda in terms of weak institutional capacity, inadequate policies, and lack of coordination for ABS. The project focuses on strengthening ABS frameworks, capacity building, community-level management, and raising awareness to ensure equitable benefits from genetic resource utilization.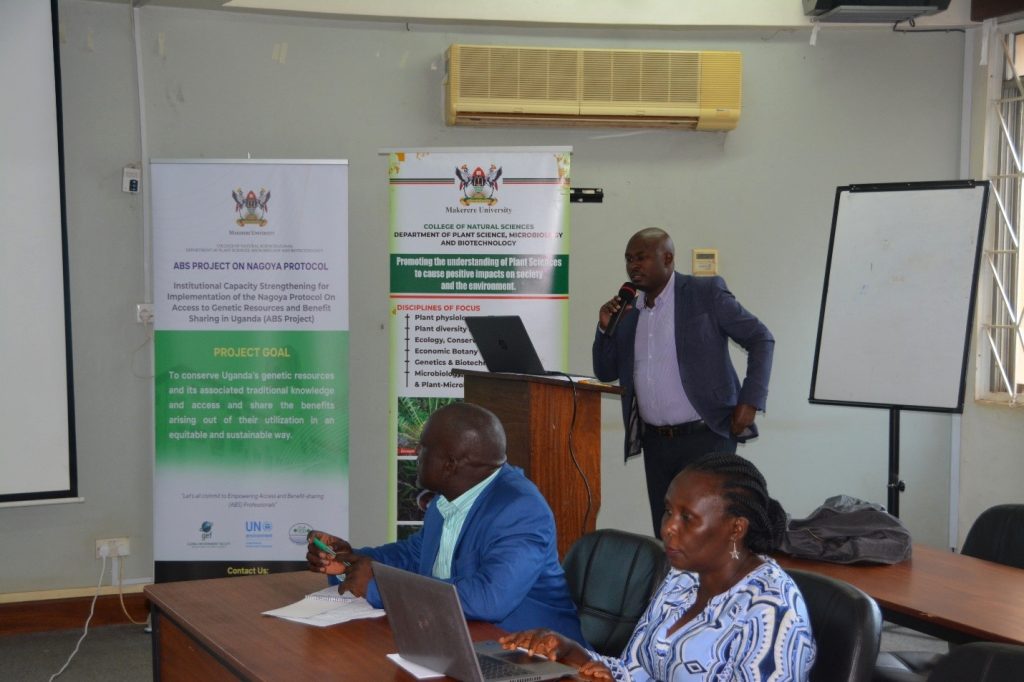 Mr. Daniel Abowe, UNCST ABS Project Officer, shed light on the complex landscape of national ABS laws in Uganda, resulting in legal complexity and high transaction costs for users. He also detailed the Uganda research approval process, emphasizing UNCST's role in ABS implementation, which includes issuing access permits and ensuring benefit-sharing agreements. The multifaceted project aims to align Uganda with the Nagoya Protocol's goals and foster collaboration between higher institutions and local communities for the management of genetic resources.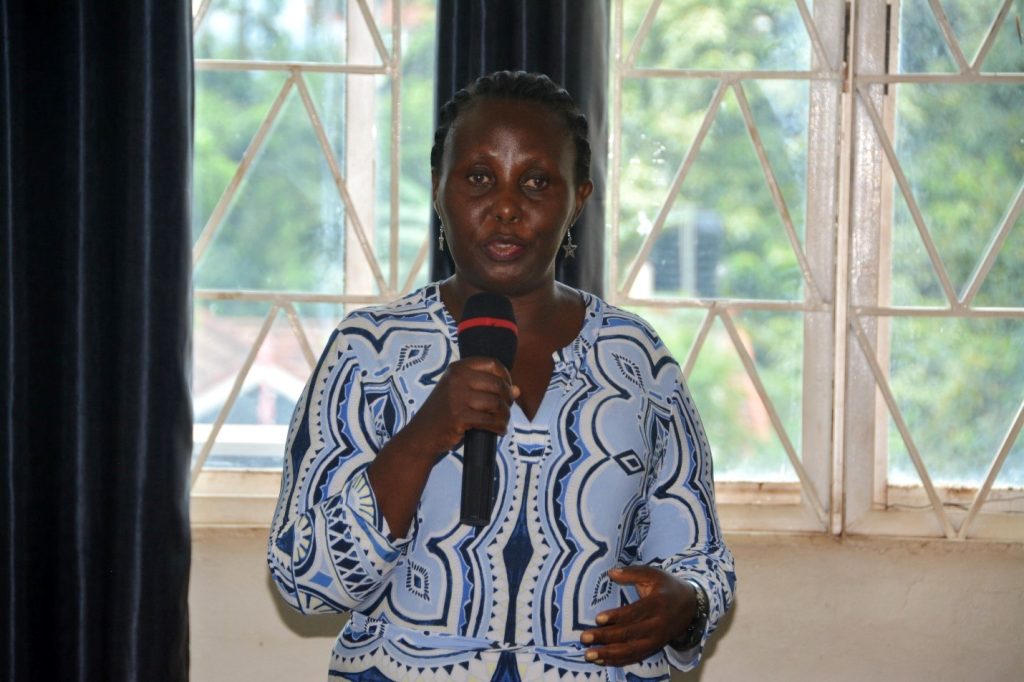 Dr. Katuura Esther, the Project Principal Investigator at Makerere University, highlighted the institution's pivotal role in training and research. Makerere University aspires to be a thought leader, committed to providing transformative teaching, learning, research, and services that cater to dynamic national and global needs. The institution's strategic goals encompass leadership in high-quality programs, knowledge dissemination, research, scholarship promotion, and corporate social responsibility. Dr. Esther also addressed the challenges and opportunities in preserving indigenous knowledge, emphasizing the role of digital technologies and collaboration between research institutions and local communities.
The programs designated for updating at Makerere University are a comprehensive effort to align with the Nagoya Protocol. Notable among these programs are BSc Applied and Economic Botany, BSc in Conservation Biology, Bachelor of Biotechnology, Masters in Botany, Masters in Genetics, Masters in Plant Pathology and Crop Science, and Masters in Economic Botany. This holistic approach aims to contribute to the conservation and equitable utilization of genetic resources.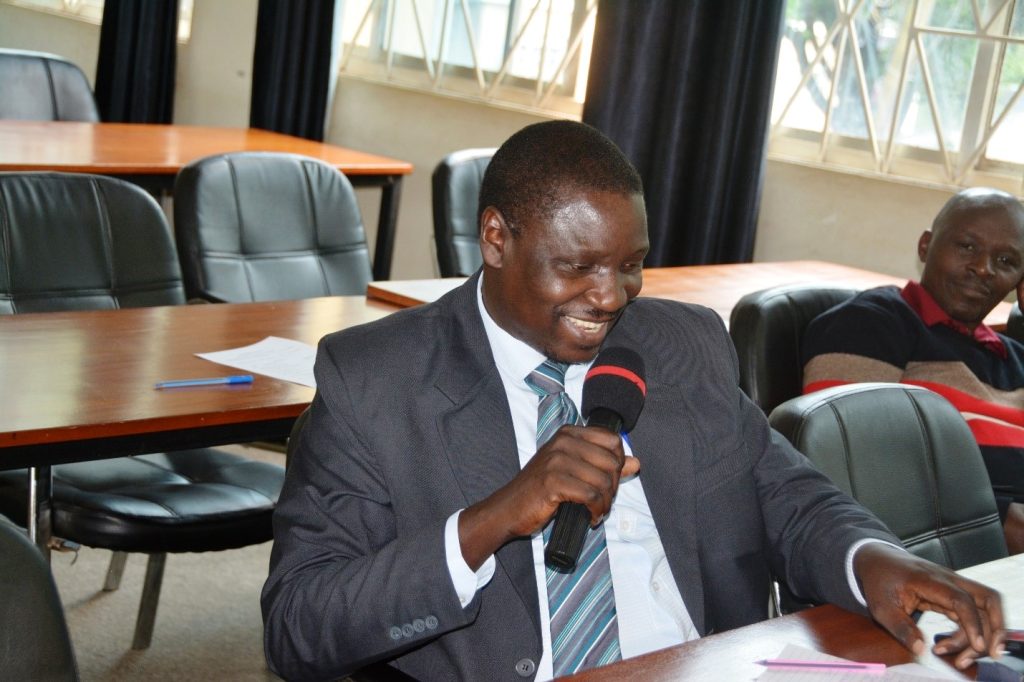 Dr. Cyprian Misinde, the Director of Quality Assurance at Makerere University, emphasized the importance of incorporating international and global standards into the academic curriculum. He underscored the crucial role of projects like ABS in enhancing the capacity of professionals and equipping them to become part of a globally competitive workforce. This workshop marked a significant stride in Uganda's journey towards sustainable biodiversity management and conservation, creating a ripple effect that extends far beyond its borders, leaving a lasting impact on the world stage.
Laban Lwasa is the Senior Administrative Assistant, Makerere University, Grants Administration and Management Support Unit (GAMSU)
Ugandan student Dorothy Akoth wins 2023 GBIF Graduate Researchers Award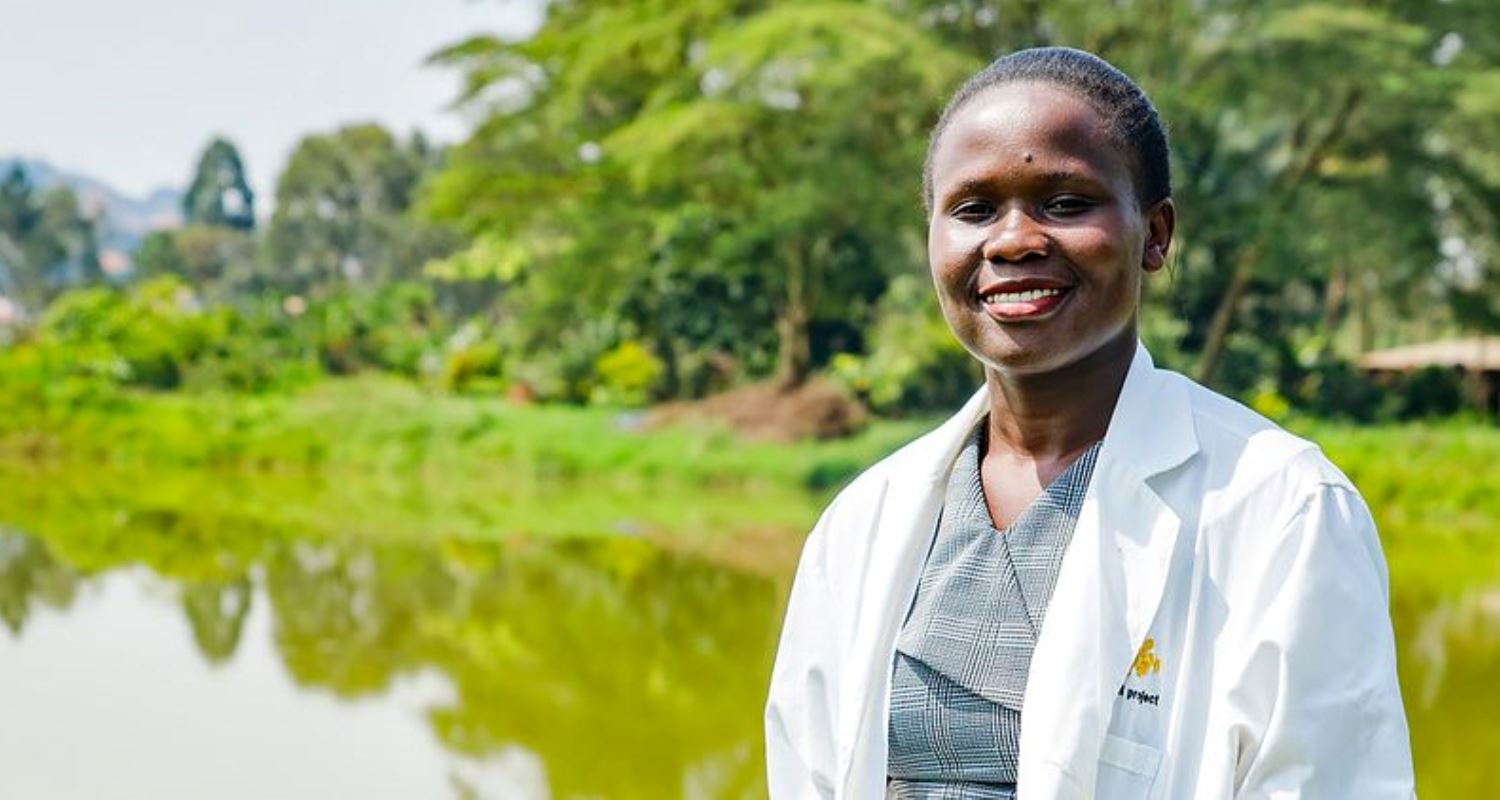 Ms. Dorothy Akoth, a Master's student at the College of Natural Sciences (CoNAS), Makerere University has been named one of two winners of the 2023 GBIF Graduate Researchers Award. An expert jury selected Akoth, who was nominated by the Uganda National Council for Science and Technology together with National Fisheries Resources Research Institute (NaFIRRI), for the instrumental role of her research in improving the knowledge of the distribution and imperilment status of 110 native fish species outside the iconic Haplochromine tribe of East African cichlids. The student was supervised by Prof. Fredrick Muyodi and Dr. Jackson Efitre
from the Department of Zoology, Entomology and Fisheries Sciences at CoNAS, Makerere University, and Dr Vanny Natugonza of Busitema University.

Since its inception in 2010, the annual GBIF Graduate Researchers Award (previously the Young Researchers Award) has sought to promote and encourage innovation in biodiversity-related research using data shared through the GBIF network.

Details at:
https://www.gbif.org/news/6qTuv5Xf1qa05arROvx7Y1/ugandan-student-dorothy-akoth-wins-2023-gbif-graduate-researchers-award
CARTA Fellow Anywar Selected as Fellow of ASLP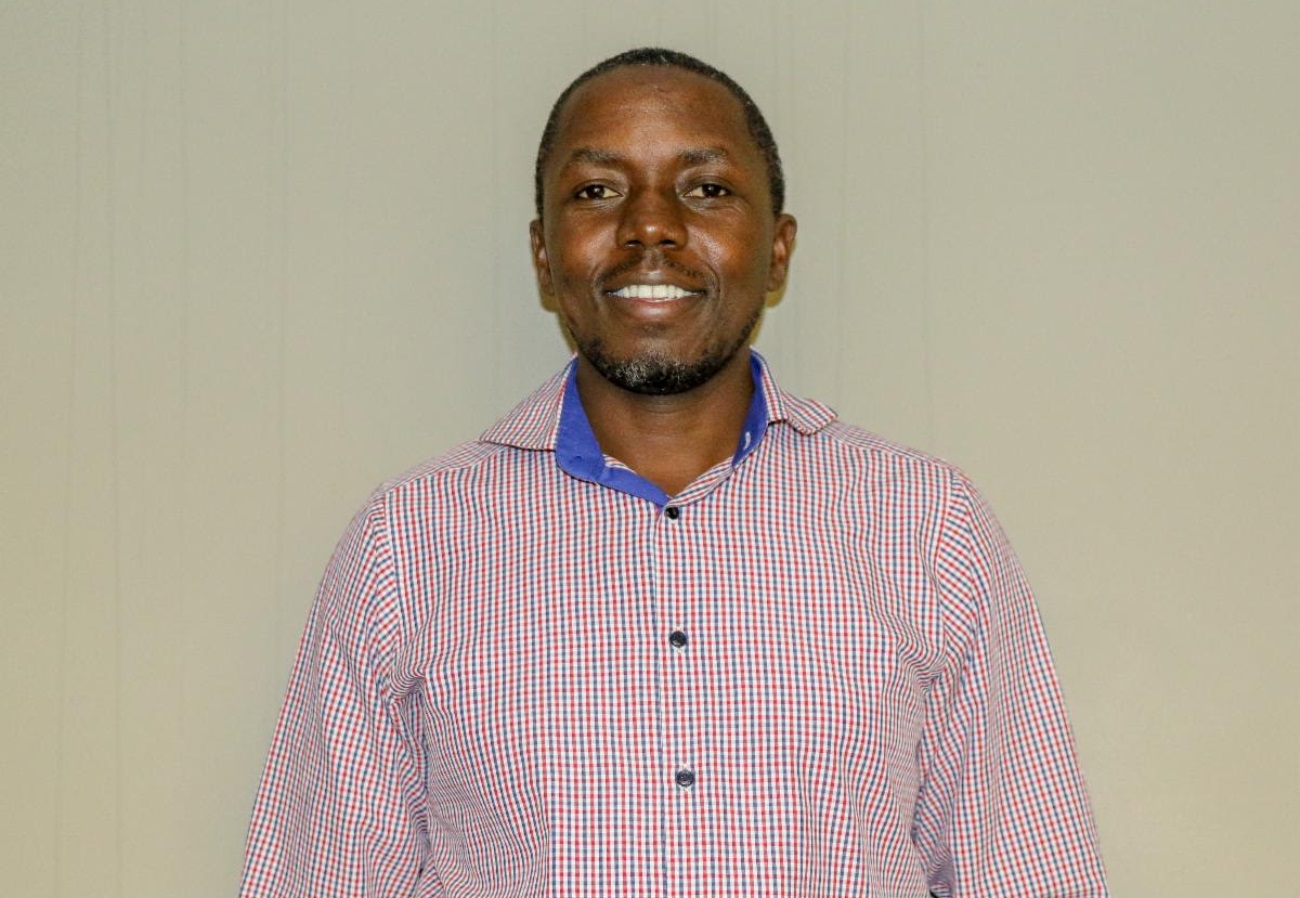 Godwin Anywar (cohort 6 graduate, Makerere University) was selected as a fellow of the Africa Science Leadership Programme (ASLP) based at the Future Africa Campus at the University of Pretoria, South Africa, on September 8, 2023. 
Within the month, he:
Will be participating in the Uganda-Swiss Museum Cooperation Workshop from September 24 – October 4, 2023, in Kampala, Uganda, and will present on 'Traditional Medicine in Transition.'
Presented a keynote paper on 'Mental Health and Wellbeing during the PhD Journey' at the Makerere University Business School (MUBS) 27th Annual International Management Conference (AIMC) under the theme "Leveraging Governance, Human Capital and Technology for Sustainability in Kampala – Uganda on September 25 – 27, 2023.
Presented a paper on 'The Cannabis/Marijuana (Cannabis sativa L.) Landscape in Africa: An Overview of its Cultivation and Legal Aspects' at the 20th International Napreca Conference on Natural Network for East and Central Africa (NAPRECA) in Harare, Zimbabwe on September 20, 2023.
Attended the German Academic Exchange Service (DAAD) Science Forum at the University of Nairobi on September 20, 2023, to celebrate 50 years of DAAD in East Africa.
Source: CARTA Newsletter Issue 69