Call for Applications: Masters & PhD Scholarships at Mak, KYU, JOOUST in Collaboration with BOKU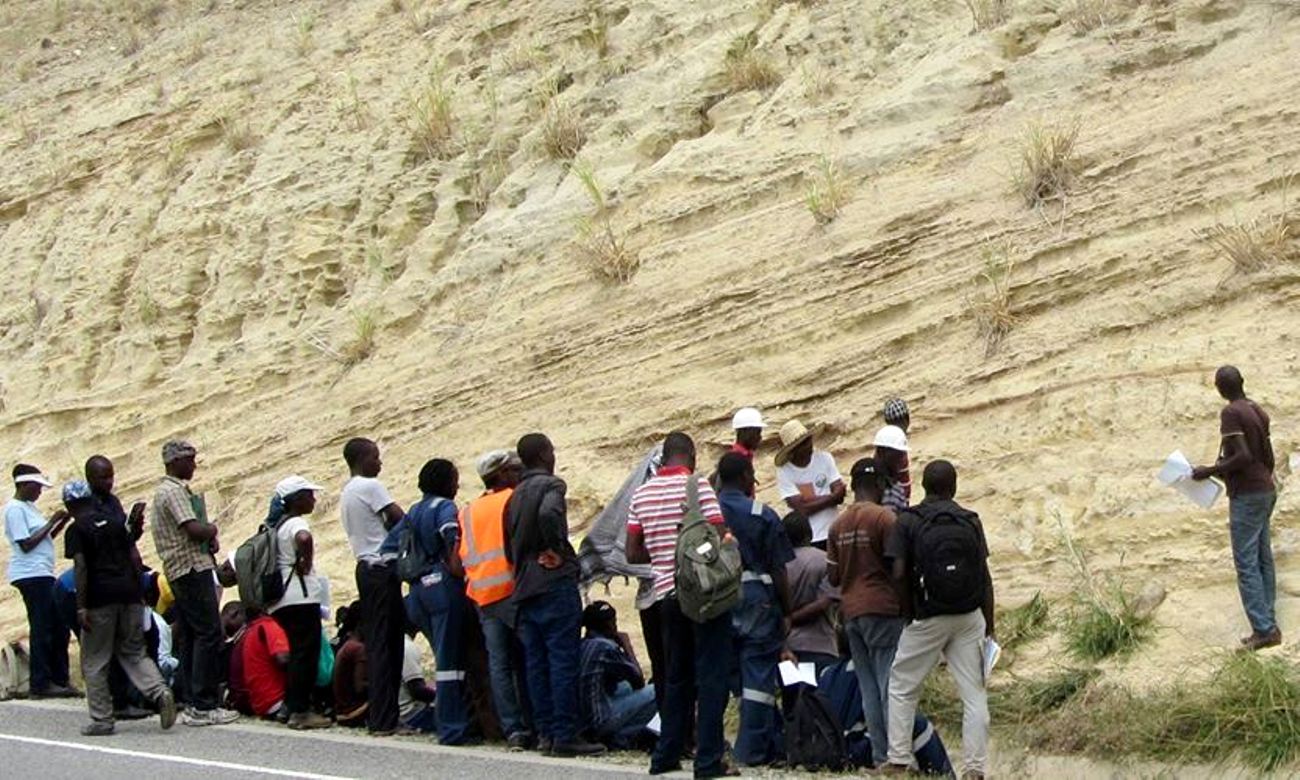 Call for Applications for Masters and PhD Scholarships Tenable at Makerere University (MAK), Kyambogo University (KYU) and Jaramogi Oginga Odinga University of Science and Technology (JOOUST) in collaboration with University of Natural Resources and Life Sciences, Vienna (BOKU) under The APPEAR Academic Partnership Project 'Environmental Chemistry for Sustainable Development (ECSDevelop)'

Project background
East Africa faces serious environmental challenges in relation to atmospheric, soil and water pollution. The Lake Victoria basin and the Albertine Graben have not been spared either. The Lake basin, which is being shared by Uganda, Tanzania and Kenya has been undergoing rapid urbanization in the last three decades; the high population density, rapid industrial growth and waste-water treatment plants in vicinity of Lake Victoria basin have been reported as sources of environmental contaminants such as plastic debris and endocrine disrupting chemicals (EDCs). It is expected that both Lake Victoria and Nile River act as sinks for pollutants e.g., microplastics (MPs); however, the extent of these interactions and MPs entrapment rates will be governed by many physical, biological and chemical factors. In addition, the project explores L. Victoria point source pollution identification and remediation. Since most of the pollutants on the Kenyan side of lake have been identified, stratified sampling of known pollutants will be done and mechanisms of removing the pollutants at its source determined. A policy brief will be prepared and made available to concerned authorities for action.
Furthermore, Uganda has established an ambitious agenda for its future with its 2040 Vision acting as a blueprint and framework envisaging a middle-income economy, and its hopes for infrastructural and social development are hinged on revenues expected from oil production in the Albertine Graben. In 2013, Uganda's oil reserves were estimated to be 3.5 billion barrels, and were expected to yield at least USD $2 billion per year for 30 years once oil production commences. The Albertine Graben, covering an exploration area of about 25,000 km2 contains substantial oil seepages that lead to environmental degradation and thus impose threats to people's health through food chains. Many bioremediation and chemical oxidation studies have been carried out but with limited remediation efficiency. In this project, candidates will explore multifaceted application of nanotechnology in the field of bioremediation of petroleum hydrocarbons. Understanding the interaction between the contaminant, the microorganism, and the nanomaterials is of crucial importance since positive and negative effects may be produced.
Project Objectives/Outcomes:
It is expected that through this project, we shall;
Exploit regional capacities to jointly streamline existing curricula on environmental chemistry and ecotoxicology.
Develop a novel cost-effective state-of-the-art technology to track and clean up contaminants in waste water.
Develop efficient remediation technologies for crude oil contaminated soils and water of the Albertine graben, Uganda.
Investigate seasonal fluxes, sources and trophic transfer of microplastics within the aquatic ecosystem of Lake Victoria and River Nile.
Scholarship design:
The project offers financial support to academically skilled master's and PhD students with main focus on aforementioned priority areas. 4 PhD scholarships (2 tenable at MAK -Uganda, 1 tenable at KYU-Uganda, and 1 tenable at JOOUST-Kenya), and up to 5 Master scholarships (3 tenable at MAK, 1 tenable at KYU, and 1 tenable at JOOUST) will be considered for funding by ECSDevelop project. 50% of the scholarships will be awarded to females.
The scholarship covers:
Full tuition fees: Payable directly to the University according to an official invoice;
Stipend: EUR 2,400 and EUR 3,600 for MSc and PhD students, respectively, per year to support living expenses during project duration;
Field visits, study materials and laboratory consumables: One-off allowance;
Workshops on renewable resources/analytical skills and webinar series on biorefinery;
Research fellowships in BOKU, Austria: Students will be provided with money to cover their costs for accommodation, insurance and upkeep while in Austria at the University of Natural Resources and Life Sciences, Vienna (BOKU).
Interested applicants should submit the following sets of documents:
An application letter for a Master's or PhD scholarships;
A current CV (at most 2 pages), including a detailed description of the previous education at the University level (all courses and grades) and a description of current research interests in line with the stated ECSDevelop project areas of focus;
Citizenship Proof – Copy of national identity card or passport;
Three recent passport size photos;
A certified copy of the bachelor's degree & certificate for Master's applicants; Master's degree & certificate for PhD applicants;
A copy of admission letter to the MSc. Program at MAK or KYU or JOOUST for Master's applicants;
A research Concept Note maximum 5 pages with a detailed description of the applicant's research interest.
A motivation letter showing why they are interested in pursuing Masters or PhD studies and expected outputs from their master's or PhD studies.
At least two recommendation letters from your academic referees. The reference letters should be sent together with the application.
Application procedure:
All application documents must be zipped up in one file folder;
Electronic submission of application for scholarship with supporting documents should be sent to the Overall Project Coordinator of ECSDevelop, Dr. Christine Betty Nagawa on e-mail christine.nagawa[at]mak.ac.ug with a copy to ECSDevelop Project Coordinator at JOOUST, Dr. Solomon Omwoma Lugasi on e-mail slugasi[at]jooust.ac.ke; and to the ECSDevelop project Coordinator KYU, Dr. Christine Kyarimpa on email ckyarimpa[at]kyu.ac.ug
No hard copies of application documents will be required given the prevailing covid-19 situation;
Deadline for submission of applications is 30th January, 2022 17:00 hours, EAT. Only the shortlisted candidates will be contacted for interviews.
Selection Process:
These are competitive Masters & PhD scholarships. The applications shall be vetted by a selection panel consisting of professionals from MAK, KYU, JOOUST and BOKU. Previous working experiences with research projects will be an added advantage.
Please see Download below for detailed Call for Applications.
Mak Paves Path to Biodiversity Leadership: Inaugural ABS Project Workshop Strengthening Uganda's Nagoya Protocol Capacity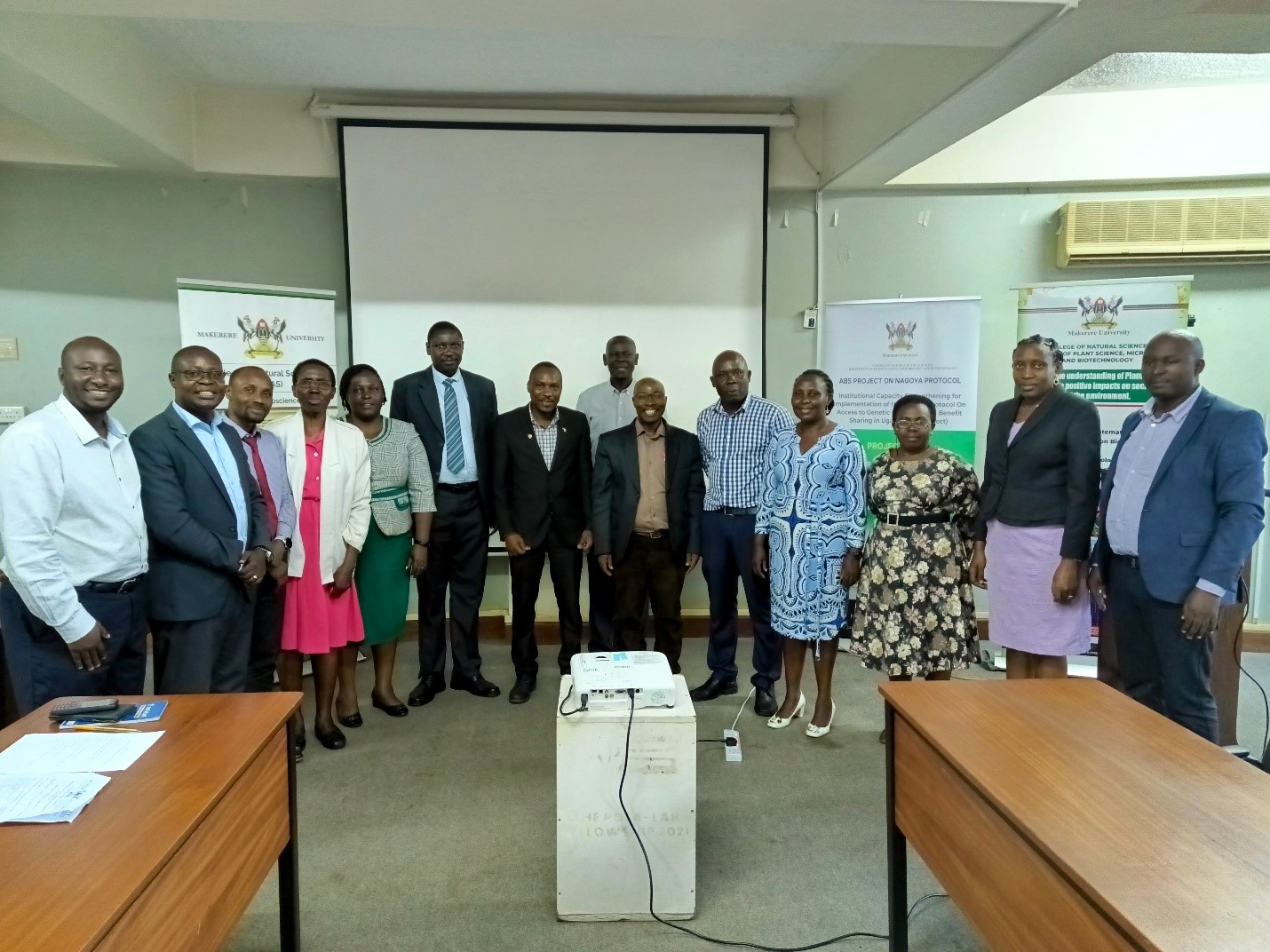 By Laban Lwasa
In a groundbreaking event that unfolded at Makerere University's Telepresence Center on November 7, 2023, the Inception Workshop for the ABS Project took center stage, hosted by the College of Natural Sciences (CoNAS), Department of Plant Sciences, Microbiology, and Biotechnology. Prof. Tumps Ireeta, Principal of CoNAS, set the tone with a warm welcome, highlighting Uganda's rich biodiversity and the pivotal role of the Nagoya Protocol in ensuring the legal utilization of genetic resources. The collaboration between NEMA and Makerere University, supported by the GEF, aims to equip professionals with ABS knowledge and position Makerere at the forefront of Nagoya Protocol compliance.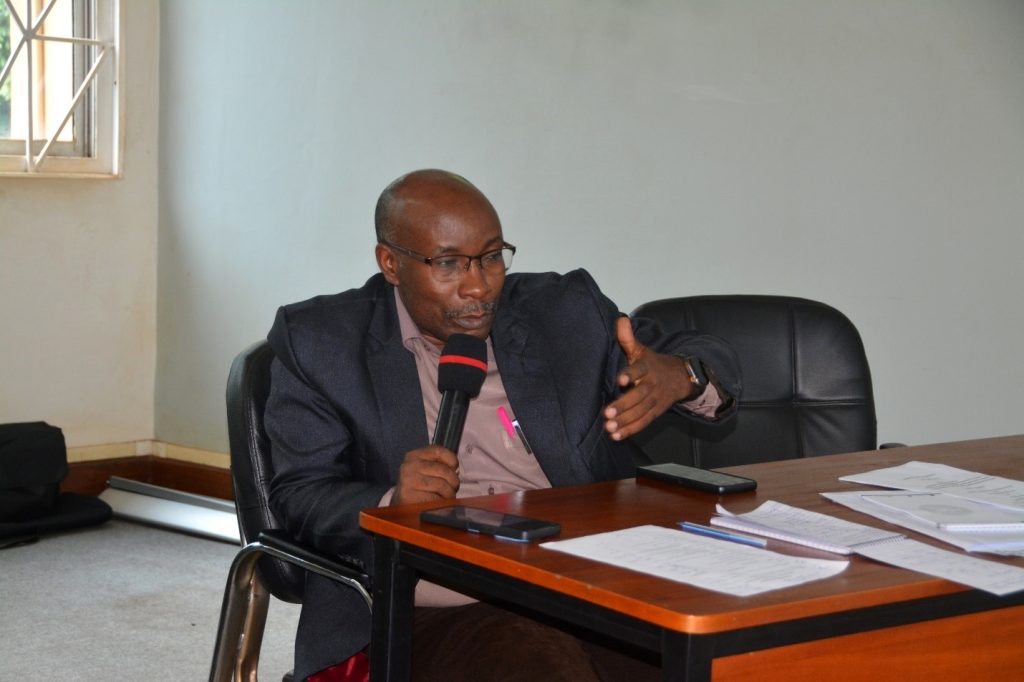 Prof. Arthur Kajungu Tugume, Dean of the School of Biosciences, emphasized the project's significance in institutional capacity strengthening for the Nagoya Protocol's implementation in Uganda, showcasing the School of Biosciences as a hub for genetic resource research and training. The pilot project, in collaboration with NEMA, GEF, and UNEP, aims to expand countrywide and potentially across the African continent. It seeks to empower a skilled workforce informed on ABS issues, contributing to economic development and poverty eradication as aligned with SDG 1.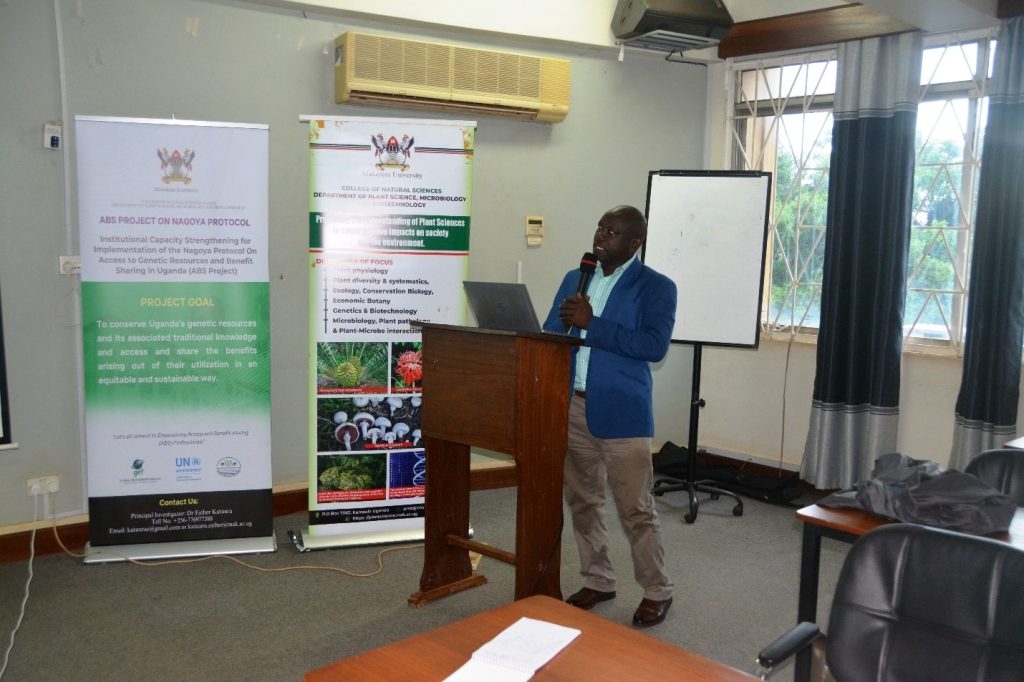 Mr. Achuu Peter, Project Manager from NEMA, highlighted Uganda's extraordinary biodiversity and the need to explore the benefits of genetic resources for medicines, food, and more. He emphasized the importance of the Nagoya Protocol in mitigating biodiversity loss and highlighted challenges faced by Uganda in terms of weak institutional capacity, inadequate policies, and lack of coordination for ABS. The project focuses on strengthening ABS frameworks, capacity building, community-level management, and raising awareness to ensure equitable benefits from genetic resource utilization.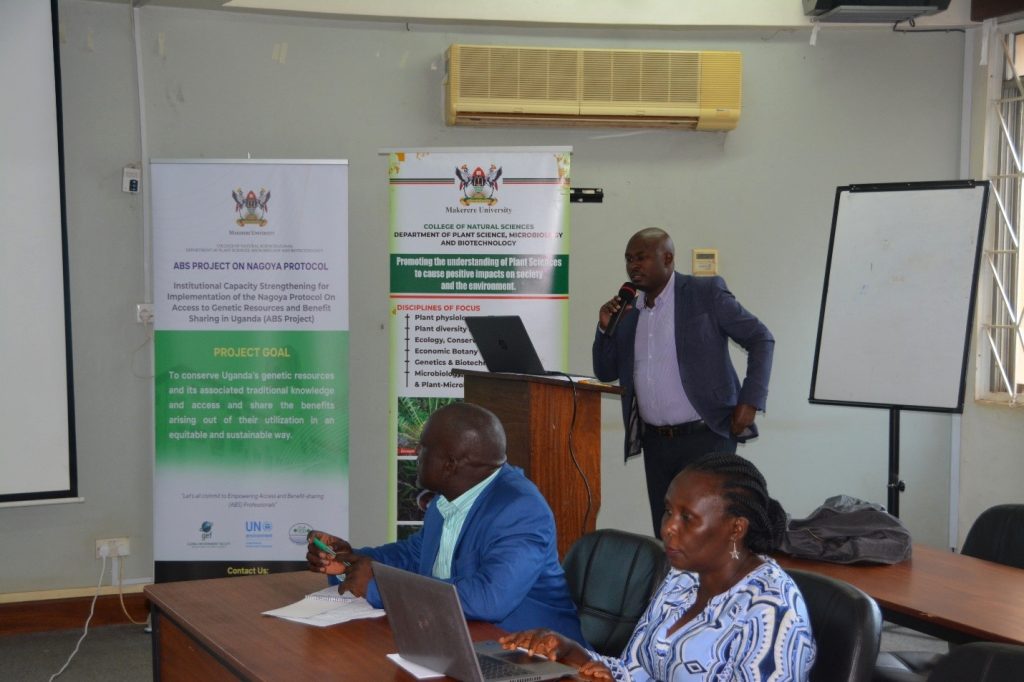 Mr. Daniel Abowe, UNCST ABS Project Officer, shed light on the complex landscape of national ABS laws in Uganda, resulting in legal complexity and high transaction costs for users. He also detailed the Uganda research approval process, emphasizing UNCST's role in ABS implementation, which includes issuing access permits and ensuring benefit-sharing agreements. The multifaceted project aims to align Uganda with the Nagoya Protocol's goals and foster collaboration between higher institutions and local communities for the management of genetic resources.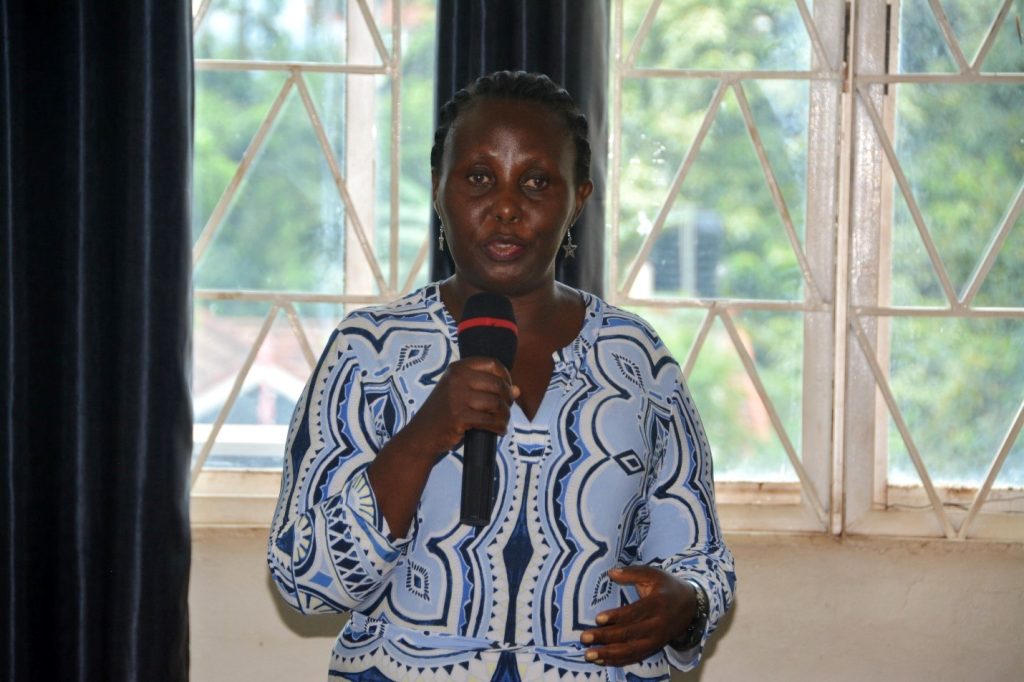 Dr. Katuura Esther, the Project Principal Investigator at Makerere University, highlighted the institution's pivotal role in training and research. Makerere University aspires to be a thought leader, committed to providing transformative teaching, learning, research, and services that cater to dynamic national and global needs. The institution's strategic goals encompass leadership in high-quality programs, knowledge dissemination, research, scholarship promotion, and corporate social responsibility. Dr. Esther also addressed the challenges and opportunities in preserving indigenous knowledge, emphasizing the role of digital technologies and collaboration between research institutions and local communities.
The programs designated for updating at Makerere University are a comprehensive effort to align with the Nagoya Protocol. Notable among these programs are BSc Applied and Economic Botany, BSc in Conservation Biology, Bachelor of Biotechnology, Masters in Botany, Masters in Genetics, Masters in Plant Pathology and Crop Science, and Masters in Economic Botany. This holistic approach aims to contribute to the conservation and equitable utilization of genetic resources.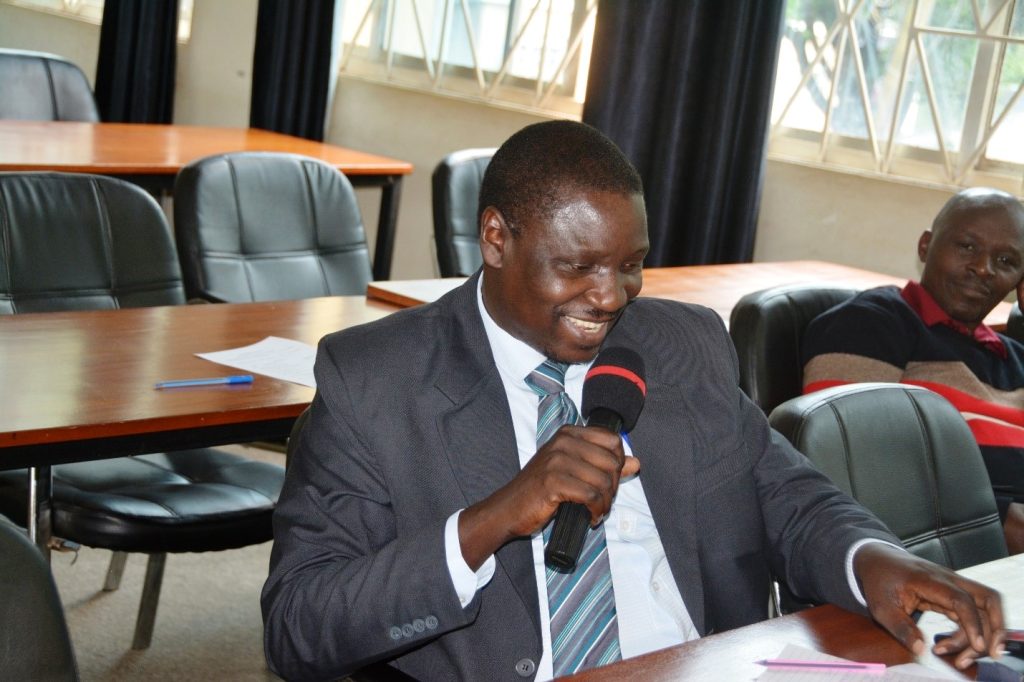 Dr. Cyprian Misinde, the Director of Quality Assurance at Makerere University, emphasized the importance of incorporating international and global standards into the academic curriculum. He underscored the crucial role of projects like ABS in enhancing the capacity of professionals and equipping them to become part of a globally competitive workforce. This workshop marked a significant stride in Uganda's journey towards sustainable biodiversity management and conservation, creating a ripple effect that extends far beyond its borders, leaving a lasting impact on the world stage.
Laban Lwasa is the Senior Administrative Assistant, Makerere University, Grants Administration and Management Support Unit (GAMSU)
Ugandan student Dorothy Akoth wins 2023 GBIF Graduate Researchers Award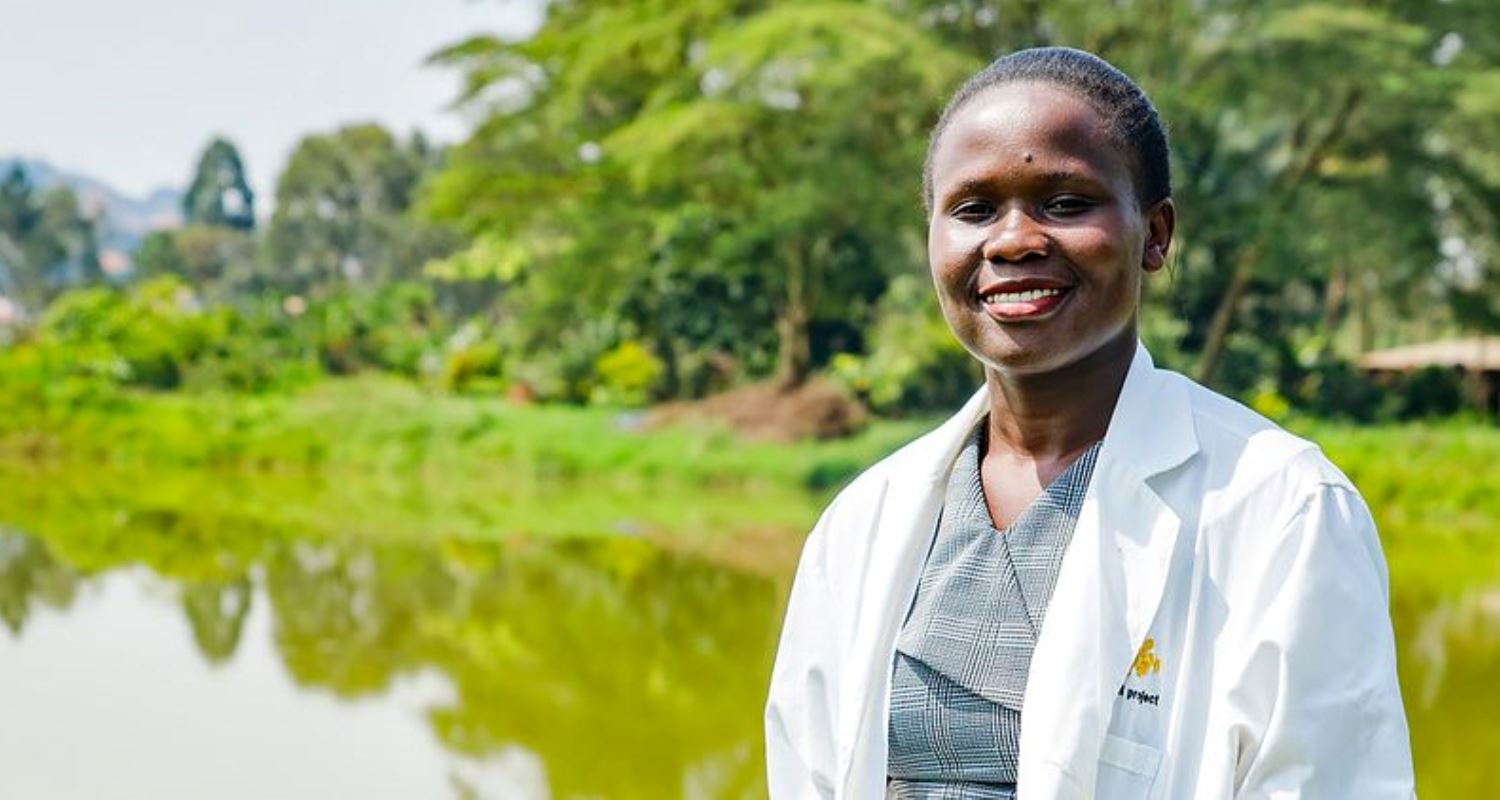 Ms. Dorothy Akoth, a Master's student at the College of Natural Sciences (CoNAS), Makerere University has been named one of two winners of the 2023 GBIF Graduate Researchers Award. An expert jury selected Akoth, who was nominated by the Uganda National Council for Science and Technology together with National Fisheries Resources Research Institute (NaFIRRI), for the instrumental role of her research in improving the knowledge of the distribution and imperilment status of 110 native fish species outside the iconic Haplochromine tribe of East African cichlids. The student was supervised by Prof. Fredrick Muyodi and Dr. Jackson Efitre
from the Department of Zoology, Entomology and Fisheries Sciences at CoNAS, Makerere University, and Dr Vanny Natugonza of Busitema University.

Since its inception in 2010, the annual GBIF Graduate Researchers Award (previously the Young Researchers Award) has sought to promote and encourage innovation in biodiversity-related research using data shared through the GBIF network.

Details at:
https://www.gbif.org/news/6qTuv5Xf1qa05arROvx7Y1/ugandan-student-dorothy-akoth-wins-2023-gbif-graduate-researchers-award
CARTA Fellow Anywar Selected as Fellow of ASLP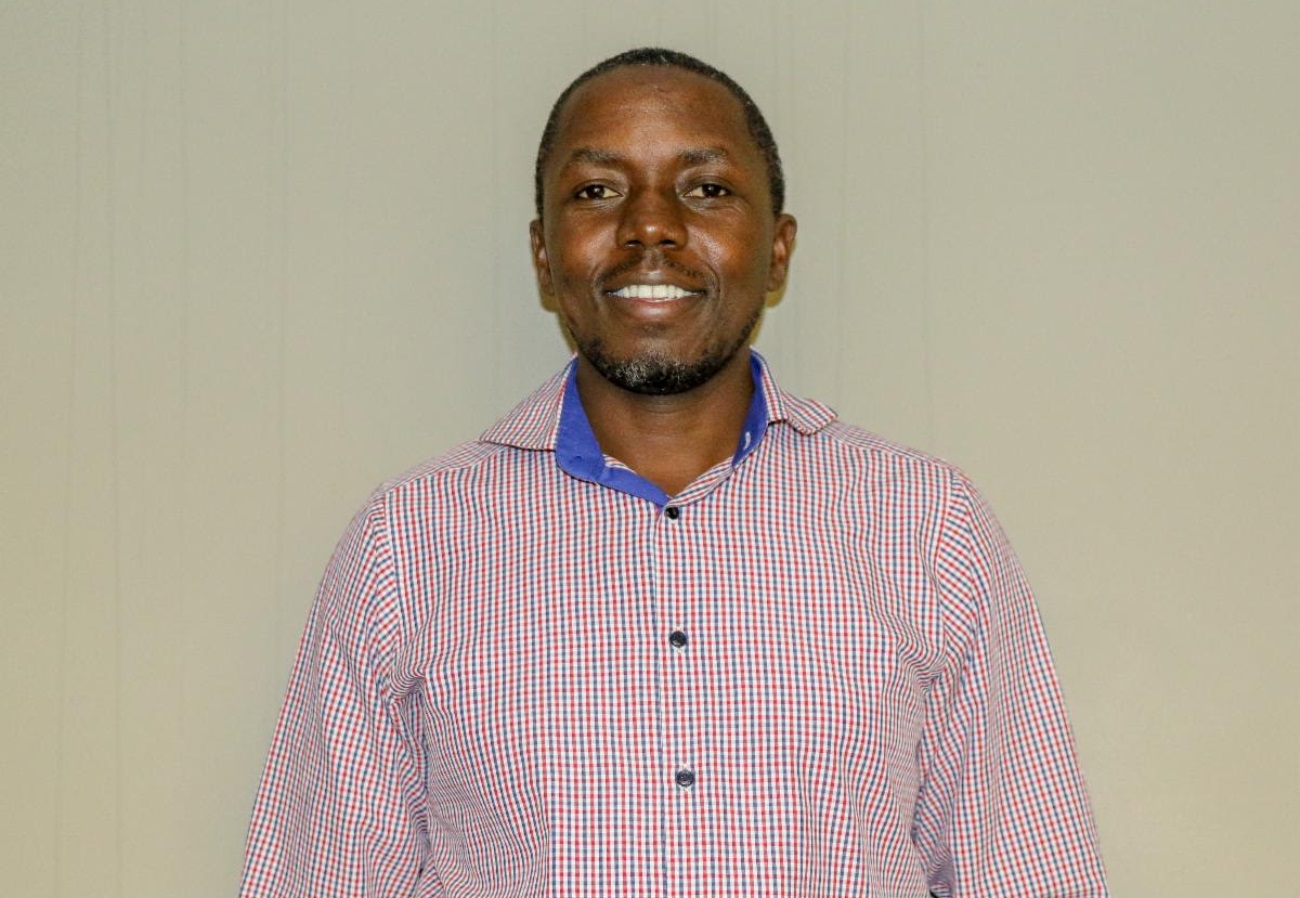 Godwin Anywar (cohort 6 graduate, Makerere University) was selected as a fellow of the Africa Science Leadership Programme (ASLP) based at the Future Africa Campus at the University of Pretoria, South Africa, on September 8, 2023. 
Within the month, he:
Will be participating in the Uganda-Swiss Museum Cooperation Workshop from September 24 – October 4, 2023, in Kampala, Uganda, and will present on 'Traditional Medicine in Transition.'
Presented a keynote paper on 'Mental Health and Wellbeing during the PhD Journey' at the Makerere University Business School (MUBS) 27th Annual International Management Conference (AIMC) under the theme "Leveraging Governance, Human Capital and Technology for Sustainability in Kampala – Uganda on September 25 – 27, 2023.
Presented a paper on 'The Cannabis/Marijuana (Cannabis sativa L.) Landscape in Africa: An Overview of its Cultivation and Legal Aspects' at the 20th International Napreca Conference on Natural Network for East and Central Africa (NAPRECA) in Harare, Zimbabwe on September 20, 2023.
Attended the German Academic Exchange Service (DAAD) Science Forum at the University of Nairobi on September 20, 2023, to celebrate 50 years of DAAD in East Africa.
Source: CARTA Newsletter Issue 69