Universities Discuss Technology Supported Examinations for Higher Education Institutions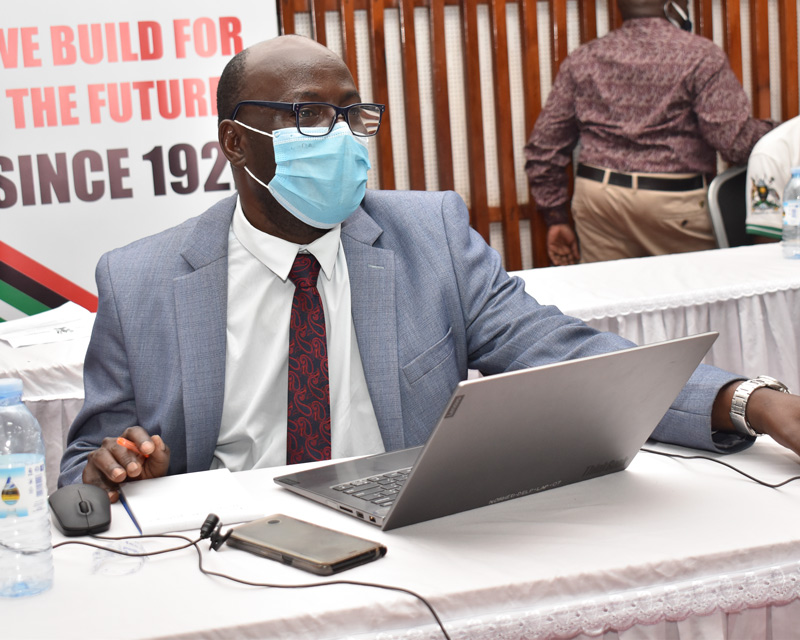 On 17th December, 2021, scores of Ugandan Universities educators and policy makers held a virtual workshop themed 'Navigating technology-supported examinations for higher education institutions' due to the prevailing effects of the Covid 19 pandemic.
The half day event that was organized by Makerere University College of Education and External studies (CEES) and College of Computing and Information Sciences (COCIS) under their consortium for 'Enhancing the quality and internationalization of study programmes through mobile transformative pedagogy (EQIP)', brought together over 40 policy makers, educators, instructional designers, development partners and students from different universities in Uganda including Makerere, Kyambogo, Uganda Christian University (UCU), Islamic University in Uganda (IUIU) and Busitema University to discuss how the modalities of online examinations can be managed and sustained in higher education institutions amidst the COVID-19 pandemic.
The Covid-19 pandemic has affected every sector. Institutions of Higher learning were forced to adopt online assessment. A number of institutions attempted to administer high-stake examinations using technology-platforms available to them. However, the move to online exams necessitated a quick transition to ensure that the exams produced valid, reliable and fair results. While students required having devices, stable and secure internet connectivity, the educators required a transition in examination design. Makerere and Uganda Christian University were the first to manage online assessments in Uganda
Prof. Paul Muyinda a Makerere University senator opened the workshop and reminded the audience that the EQIP project aims at a transformative pedagogy for students to excel in learning and post education.
"We have to move with modern times, if the banking sector has transformed, the education sector has to also embrace the emergency of new learners not only technology. Time has changed and so methods of doing things, the education sector should be able to fit in the 21st century," added Prof Muyinda.
He also urged Lecturers to always confront challenges with innovative solutions which the EQIP project is doing.
The Uganda Christian University (UCU) Deputy Vice Chancellor for Academic Affairs, Rev. Dr. John Kitayimbwa, showcased a systematic approach the institution has adopted to manage online assessment. He quoted the Hoffman foundation 2020 report that indicated that half the biggest companies in America were created in periods of market crush and crises saying that managing at a time of crisis is like shooting at a moving target as you are ought to adjust.
The Uganda Christian University (UCU) has focused on equipping its students with knowledge and skills of finding and using information but not remembering facts, it has prepared its students to remember, evaluate, analyze and apply knowledge. All this added to a strong online examination software that ensures full virtual supervision during the examination.
The UCU online assessment portal is designed to prevent copying as it secures the question paper through disabling copy-paste keys as any candidate attempting to do so is thrown out of the examination room after three warnings. Screen sharing and printing is also not permitted by this system and it randomly takes pictures of the candidate as they sit the examination.
Rev. Kitayimbwa added that the institution is designing an authentication and authorization platform that will focus on ruling out illegitimate persons from sitting examinations for students through live video conferencing and remote picturing for examiners to keep track of any activity and movements of students.
He ended by urging educators to embrace adaptability as only the adaptable will win this game but not the strongest or the most intelligent.
Makerere University 's Online Learning expert Dr. Godfrey Mayende briefed the audience on how Makerere University has transitioned to online examinations. The 'Constructive Alignment' model that focuses on how and when learners shall learn and how learning shall be measured has been adopted at the Ivory tower.
This model is embedded into the Makerere University E-learning system (MUELE) and can identify early adopters amongst learners and these are used to support their fellow learners after thorough capacity building from the online assessment team of the university. The university also conducts trainings for facilitators, examiners and students on online assessment modalities. The educators have greatly catered for the visually impaired students through developing transcriptions
Dr. Mayende further said that the university has successfully engaged Mastercard Foundation to aid in the program and it promised to assist with top notch servers to boost online learning at Makerere University .
All the educators and other stakeholders that attended this workshop in one voice urged government and regulators to engage telecom companies on Zero rating Institutions' online learning systems so that full inclusion of students regardless of financial capabilities is ensured. The EQIP project is a joint partnership among Makerere University , Norwegian Agency for international Cooperation, University of Rwanda and University of Adger Norway.
Graduate Admission Lists 2021/22
Admission Lists: Appeals and Re-advert for internationals 2021/2022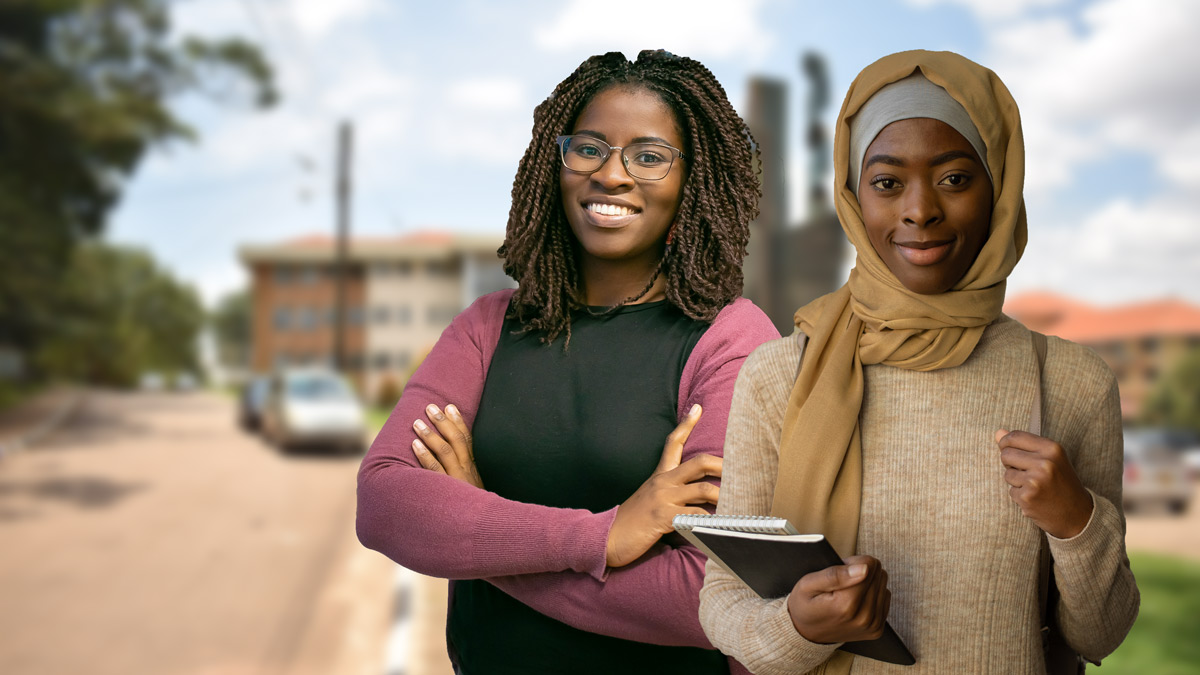 The Office of Academic Registrar, Makerere University has released lists of applicants who appealed and have now been admitted.
The following candidates have been admitted as follows;
MOP-UP Cases (Government)
Index No.                Name                       Sex           Course    Results  
(i)    U0025/667      HANS Murungi      M                       LAW       58          National Merit  
(ii)   U0004/631      AINE Aaron Amanya     M              ELE Sports Scheme
MOP UP Cases (Private Mature Entry Scheme)
NAME                      Sex    Mature results   Pre-entry Results      Programme
ARINAITWE Job    M                70                           55                            LAW (Private)
The lists for the successful appeals for Private Sponsorship Scheme, Re-advert and mop-up for International applicants can be accessed below:
Fees Waiver Scholarships for First Year Female Students for the Academic Year 2021/2022
In 2010 Makerere University established a Fees-Waiver Scholarship Scheme managed by the Gender Mainstreaming Directorate. The Scheme supports academically bright female students from disadvantaged socio-economic backgrounds to study various undergraduate degree programmes at Makerere University. The scholarship is administered by waiving off tuition and functional fees ONLY for the duration of study programmes of the scholarship beneficiaries. The applicant must be able to meet other costs by herself (for their feeding, accommodation and other learning necessities required by the University) for the duration of the scholarship and study period.  
The Gender Mainstreaming Directorate is pleased to announce 40 Fees Waiver scholarships for the academic year 2021/2022.  All Programmes in the 10 Colleges of Makerere University are eligible for this scholarship support and each College has four slots.
Eligibility
Scholarship applicants should meet the following criteria:
Should be female of Ugandan Nationality
Should be a first-year student admitted at Makerere University Main Campus for the academic year 2021/2022 under the Direct Entry Scheme, i.e. from A level
Should be from a genuinely disadvantaged socio-economic background.
Should not have been admitted on Uganda Government sponsorship to any public university.
Should not be a beneficiary of any other scholarship e.g. District Scholarship, the Higher Education Students Financing Board (HESFB)
Must be willing to participate in a selection process as shall be determined by the Gender Mainstreaming Directorate Scholarship Committee
Female students with disabilities are encouraged to apply.
An application shall be deemed complete once it contains the following attachments;
Photocopies of 'O' and 'A' level Academic Documents.
Three Passport size photographs of the applicant.
A copy of the applicant's Birth Certificate
In case of deceased parents, copies of death certificate(s)
A hand drawn physical map of the applicant's home/residence with clear directions of how to get to that home or residence from the nearest main road (indicate approximate distances in kilometres).
A copy of the admission letter to Makerere University.
A copy of 'A' Level fees payment slips for at least two terms
Interested and eligible applicants can download the application form from our website: www.gendermainstreaming.mak.ac.ug
OR pick an application form in Room 402 Senate Building, Level 4, Gender Mainstreaming Directorate. The deadline is Friday, 28th January 2022 at 5:00 pm.
NOTE:  Only shortlisted applicants will be contacted.
Euzobia Mugisha Baine (PhD)
DIRECTOR