Universities Discuss Technology Supported Examinations for Higher Education Institutions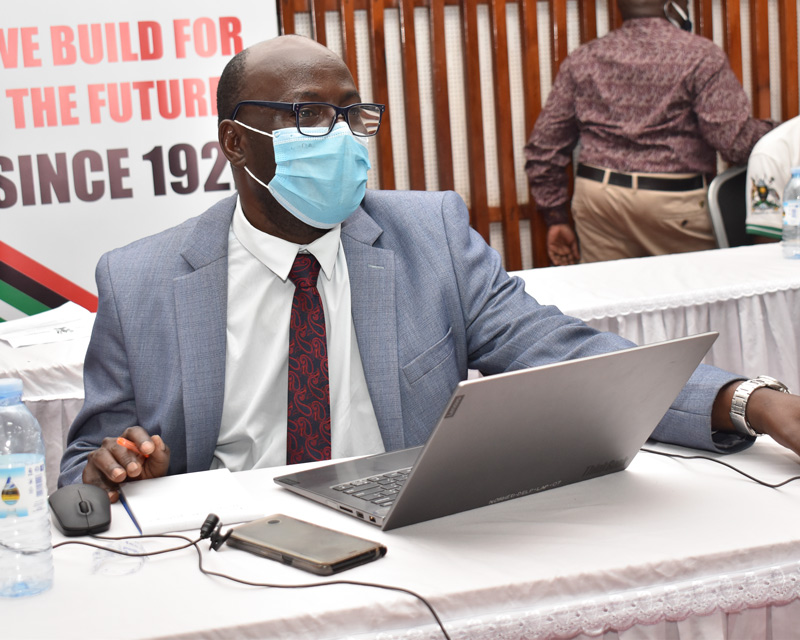 On 17th December, 2021, scores of Ugandan Universities educators and policy makers held a virtual workshop themed 'Navigating technology-supported examinations for higher education institutions' due to the prevailing effects of the Covid 19 pandemic.
The half day event that was organized by Makerere University College of Education and External studies (CEES) and College of Computing and Information Sciences (COCIS) under their consortium for 'Enhancing the quality and internationalization of study programmes through mobile transformative pedagogy (EQIP)', brought together over 40 policy makers, educators, instructional designers, development partners and students from different universities in Uganda including Makerere, Kyambogo, Uganda Christian University (UCU), Islamic University in Uganda (IUIU) and Busitema University to discuss how the modalities of online examinations can be managed and sustained in higher education institutions amidst the COVID-19 pandemic.
The Covid-19 pandemic has affected every sector. Institutions of Higher learning were forced to adopt online assessment. A number of institutions attempted to administer high-stake examinations using technology-platforms available to them. However, the move to online exams necessitated a quick transition to ensure that the exams produced valid, reliable and fair results. While students required having devices, stable and secure internet connectivity, the educators required a transition in examination design. Makerere and Uganda Christian University were the first to manage online assessments in Uganda
Prof. Paul Muyinda a Makerere University senator opened the workshop and reminded the audience that the EQIP project aims at a transformative pedagogy for students to excel in learning and post education.
"We have to move with modern times, if the banking sector has transformed, the education sector has to also embrace the emergency of new learners not only technology. Time has changed and so methods of doing things, the education sector should be able to fit in the 21st century," added Prof Muyinda.
He also urged Lecturers to always confront challenges with innovative solutions which the EQIP project is doing.
The Uganda Christian University (UCU) Deputy Vice Chancellor for Academic Affairs, Rev. Dr. John Kitayimbwa, showcased a systematic approach the institution has adopted to manage online assessment. He quoted the Hoffman foundation 2020 report that indicated that half the biggest companies in America were created in periods of market crush and crises saying that managing at a time of crisis is like shooting at a moving target as you are ought to adjust.
The Uganda Christian University (UCU) has focused on equipping its students with knowledge and skills of finding and using information but not remembering facts, it has prepared its students to remember, evaluate, analyze and apply knowledge. All this added to a strong online examination software that ensures full virtual supervision during the examination.
The UCU online assessment portal is designed to prevent copying as it secures the question paper through disabling copy-paste keys as any candidate attempting to do so is thrown out of the examination room after three warnings. Screen sharing and printing is also not permitted by this system and it randomly takes pictures of the candidate as they sit the examination.
Rev. Kitayimbwa added that the institution is designing an authentication and authorization platform that will focus on ruling out illegitimate persons from sitting examinations for students through live video conferencing and remote picturing for examiners to keep track of any activity and movements of students.
He ended by urging educators to embrace adaptability as only the adaptable will win this game but not the strongest or the most intelligent.
Makerere University 's Online Learning expert Dr. Godfrey Mayende briefed the audience on how Makerere University has transitioned to online examinations. The 'Constructive Alignment' model that focuses on how and when learners shall learn and how learning shall be measured has been adopted at the Ivory tower.
This model is embedded into the Makerere University E-learning system (MUELE) and can identify early adopters amongst learners and these are used to support their fellow learners after thorough capacity building from the online assessment team of the university. The university also conducts trainings for facilitators, examiners and students on online assessment modalities. The educators have greatly catered for the visually impaired students through developing transcriptions
Dr. Mayende further said that the university has successfully engaged Mastercard Foundation to aid in the program and it promised to assist with top notch servers to boost online learning at Makerere University .
All the educators and other stakeholders that attended this workshop in one voice urged government and regulators to engage telecom companies on Zero rating Institutions' online learning systems so that full inclusion of students regardless of financial capabilities is ensured. The EQIP project is a joint partnership among Makerere University , Norwegian Agency for international Cooperation, University of Rwanda and University of Adger Norway.
A Successful Ph.D. Defense by Vianney Andrew Yiga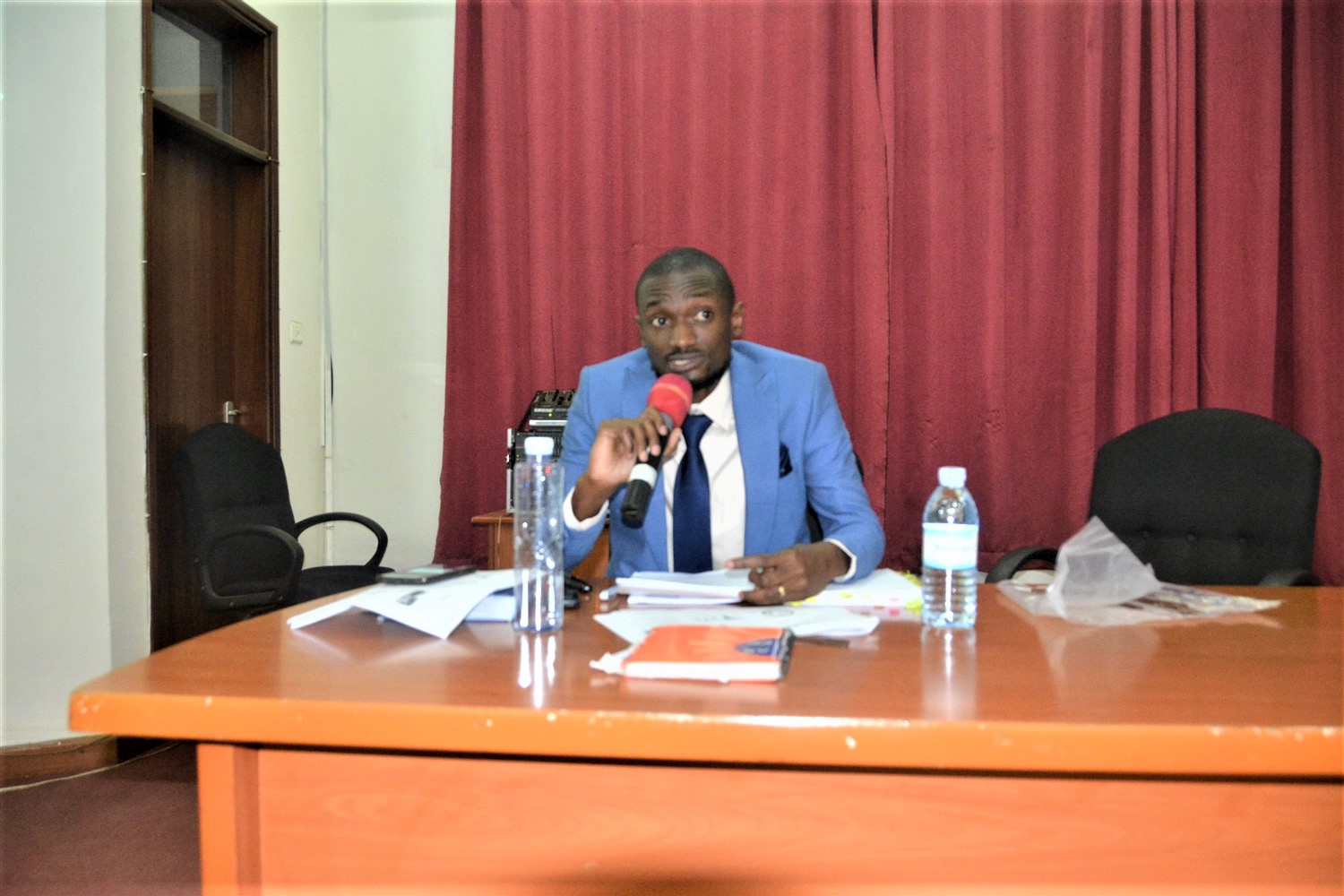 The CEDAT community is proud to share our congratulations to Vianney Andrew Yiga following his successful Ph.D. defense that happened yesterday Monday 3rd October 2022 at the College of Engineering, Design, Art, and Technology (CEDAT).
His Thesis was titled; Thermal Stability of Fiber- Reinforced Polylactic Acid Composites for Flameretarded Applications.
The candidate was supervised by Eng. Dr. Michael Lubwama and Eng. Dr. Peter W. Olupot both from the Department of Mechanical Engineering, at CEDAT.
Dr. John Wasswa, Department of Chemistry, College of Natural Sciences (CONAS), Makerere University was the opponent that interrogated the candidate to enable a clear understanding of the study.
Makerere University Launches National Parenting Draft Manual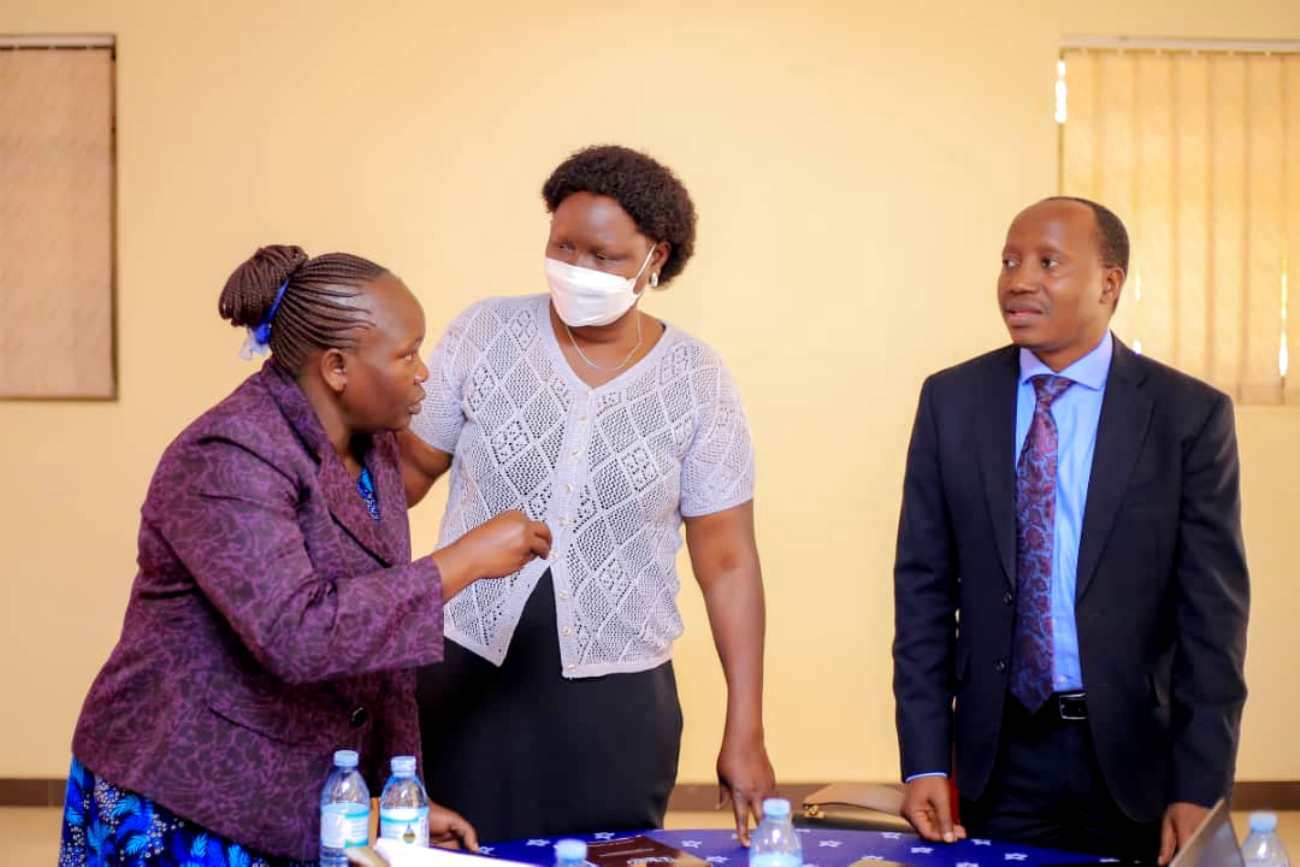 By Agnes Namaganda
On July 22nd 2022, Makerere University–Child Health and Development Centre (Mak–CHDC) launched a draft manual for the National Parenting Standards. The Centre has been working together with the Ministry of Gender, Labour and Social Development (MGLSD) with funding from UNICEF (United Nations Children's Emergency Fund), to develop standards that are agreeable to all organisations in the country that are involved in parenting work. The draft manual was being presented to members of a consortium that brings together all these organisations together, called the Parenting Agenda Consortium.
"We produce many documents and they are shelved," Irene Ayot Chono, who was speaking on behalf of UNICEF said. "We hope that this document will not be one of them," she emphasized.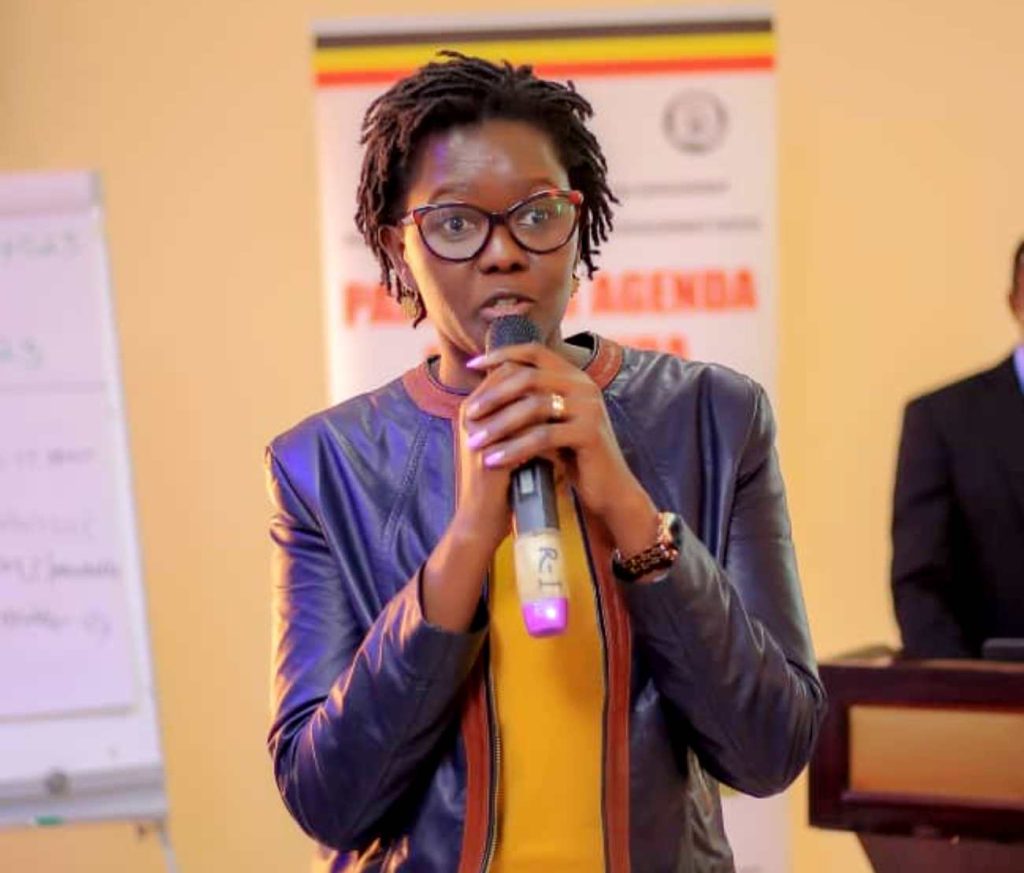 Dr. Godfrey Siu, the Principal Investigator from Mak-CHDC who presented the draft manual to participants, emphasized that if any organization is doing parenting work, there should be a minimum package that they should offer.
Draft Manual Content
The manual which will have several modules. These modules will be delivered face-to-face in 1.5 hour sessions. Some of these include; Module 6 which will focus on "understanding responsible masculinity and fatherhood" and on "understanding the concept of head of family."The draft manual also proposed that Module 11 focuses on Parenting in the 21st Century. Some of the sessions in this module will include Children and Technology, Contemporary Influence on Children and Modernity, Culture and Morality.Module 9 will focus on Parenting for Adolescents and some of the suggested sessions within this module are Needs for Adolescents and The Art of Communicating with Adolescents. Module 5 will focus on Preventing Violent Parenting and Promoting Alternative Discipline Strategies while Module 10 will be about Parenting to Address the Mental Health for Children and Adults.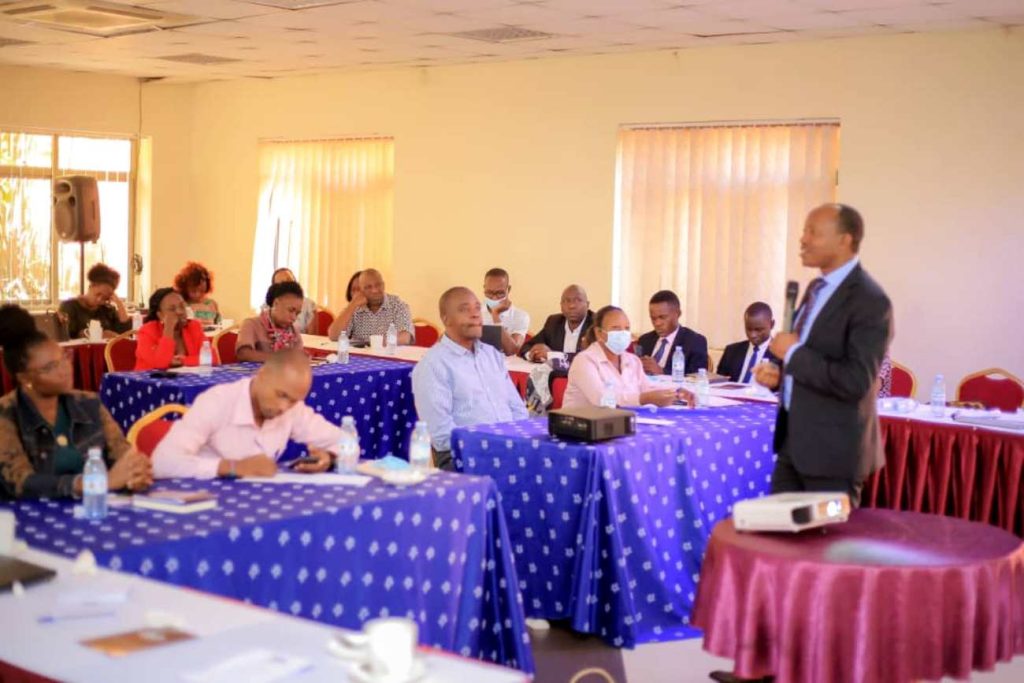 Participants' suggestions
After the presentation, participants raised several suggestions for discussion and consideration. These included whether there should be a module on spirituality since Uganda is a strongly religious nation. There was also the concern of how children in remand homes should be parented. Another concern raised by a participant was as to whether teachers who make an undeniable contribution to parenting, should be taken through the parenting manual.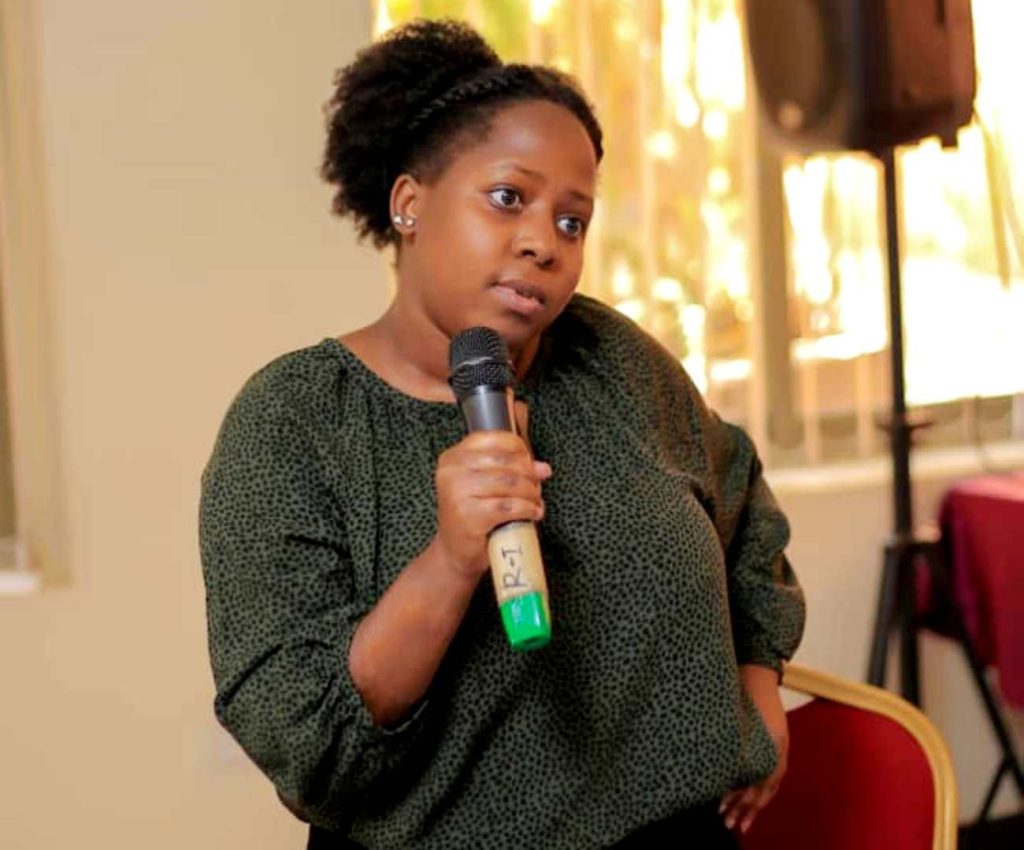 In her closing remarks, Ms. Juliana Naumo Akoryo, the Director of Cultural Affairs at the Ministry of Gender, Labour and Social Development (MGLSD) said that the manual is for the parenting organisations to utilize and not for MGLSD.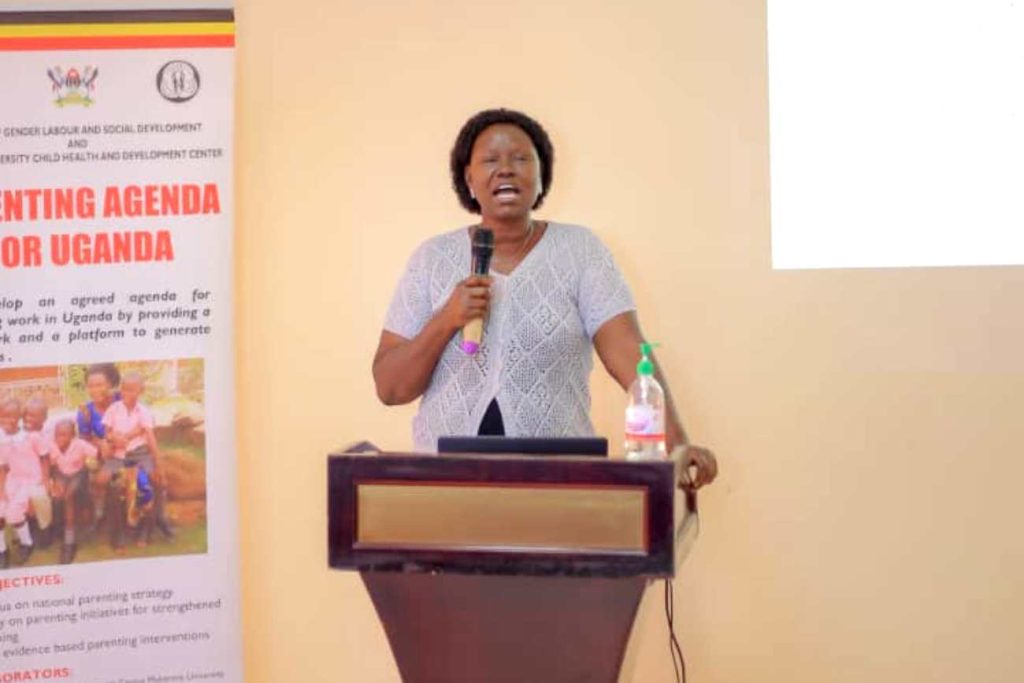 Ms. Chono also adjured the team behind the manual to use picture illustrations in the manual that can be relatable by the Ugandan parents.
Contact: Agnes Namaganda – agnesvioletnamaganda@gmail.com
Launch of Mak-RIF Round 4 Awards & PhD Call for Proposals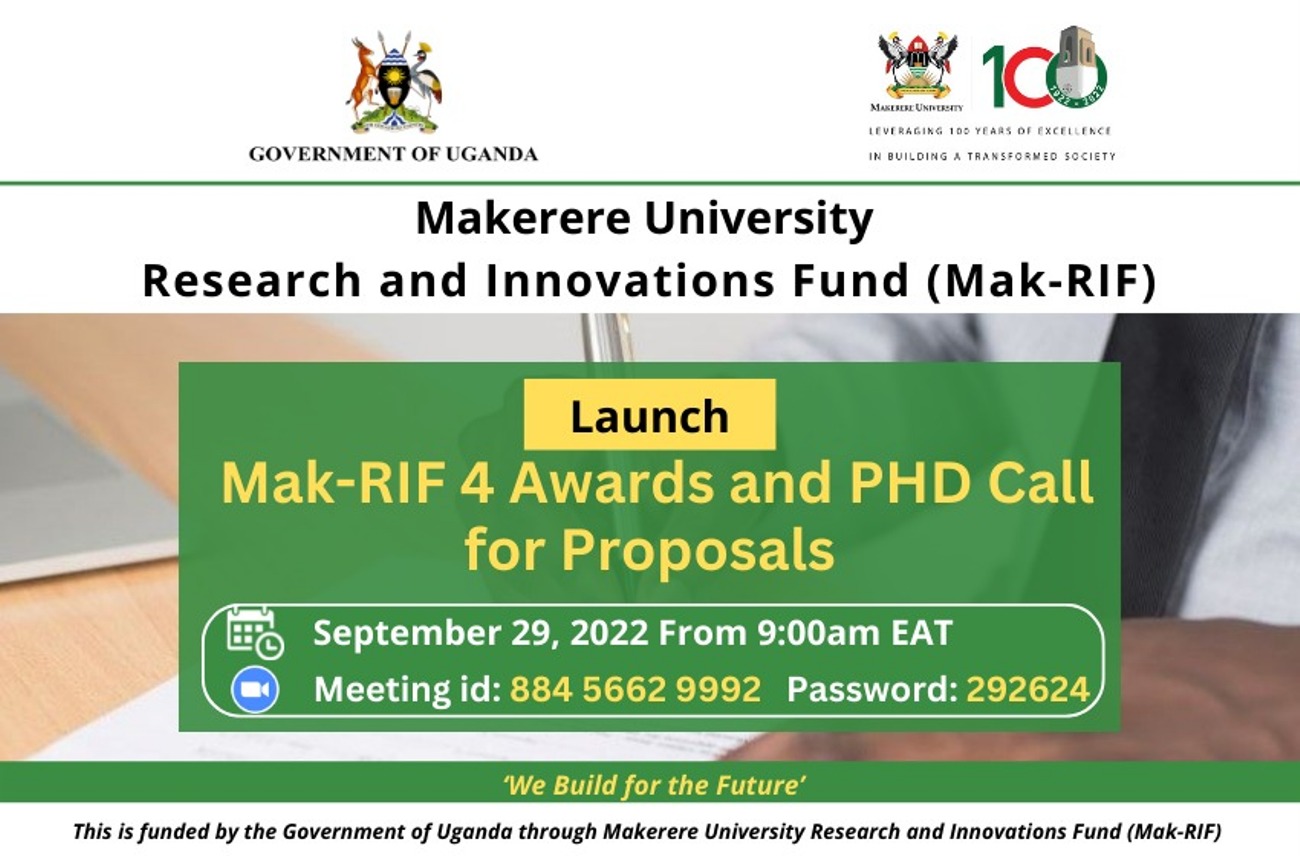 Makerere University received funding from the Government of the Republic of Uganda, earmarked to support high impact Research and Innovations. This unique initiative arose after engagements between the top University Management and the Government of Uganda. This fund illustrates the increasing importance that the Government attaches to Research and Innovation as a driver of development and transformation. The objective of the fund is to increase the local generation of translatable research and scalable innovations that address key gaps required to drive Uganda's development agenda. 
In the Financial years 2019/2020, 2020/2021 and 2021/2022 the Government of the Republic of Uganda through Mak-RIF has funded implementation of over 750 multidisciplinary research and innovations within the various Colleges, while engaging multiple stakeholders within and outside Makerere University. The Grants Management Committee (GMC) has finalized the award process for the Mak-RIF round 4 call for funding for this Financial Year 2022/2023.
The Grants Management Committee (GMC) hereby invites you to the Launch of the Mak-RIF Round 4 awards and PhD Call for Proposals scheduled to take place tomorrow Thursday 29th September 2022 from 9:00 to 10:00 a.m. EAT. 
Please use the following details to join the launch.
Register in advance for this meeting:
https://us06web.zoom.us/meeting/register/tZwpcu-urDIjE9ZgxdsbEmA2IkNMMiJVECt_ 
Meeting ID: 884 5662 9992
Password: 292624