MakCHS Student Innovation shines at HIHA 2021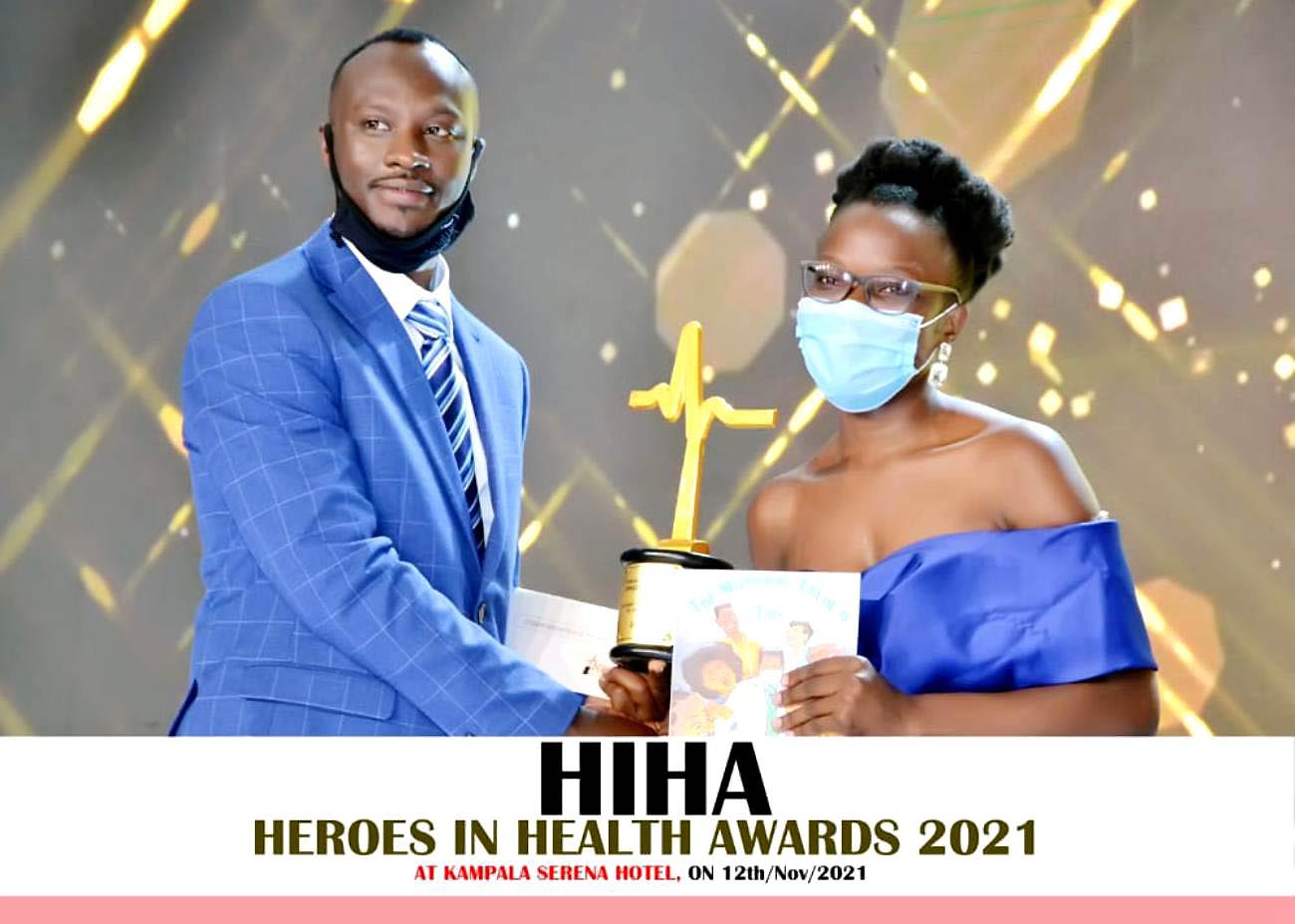 A team of students led by Ms. Anna Maria Gwokyalya – 4th year student of Medicine and Surgery at the College of Health Sciences (MakCHS), Makerere University won the award of 'Student Innovation of the Year' at the Heroes in Health Awards (HIHA) held on the 12th November, 2021. Her innovation was a book "The Mugishas' COVID-19 Tale" designed to help children be more involved in the fight against the Covid-19 pandemic.
Inaugurated in 2019, The Heroes in Health Awards (HIHA) is a public private initiative adopted by the Ministry of Health with the support of Xtraordinary Media to offer opportunity to members of the public to motivate Uganda's excellent health sector players, recognize and encourage new innovations that will transform our health care system.
Anna Maria shares the experience of the team in an interview below:
Tell us more about your team
We are a team of five students who have worked on numerous research projects and online campaigns to increase awareness of Antimicrobial Resistance under ARSU (Antimicrobial Resistance Stewardship Uganda). Whereas I was the leader of this comic book project, it's the brainchild of the entire team, an indicator of respect, mutuality and friendship.
Describe your innovation and what motivated you to work on it
This book entitled, "The Mugishas' COVID-19 Tale" contains fascinating illustrations with simplified information on symptoms, transmission and prevention of COVID-19 that includes both observation of the standard operating procedures and vaccination.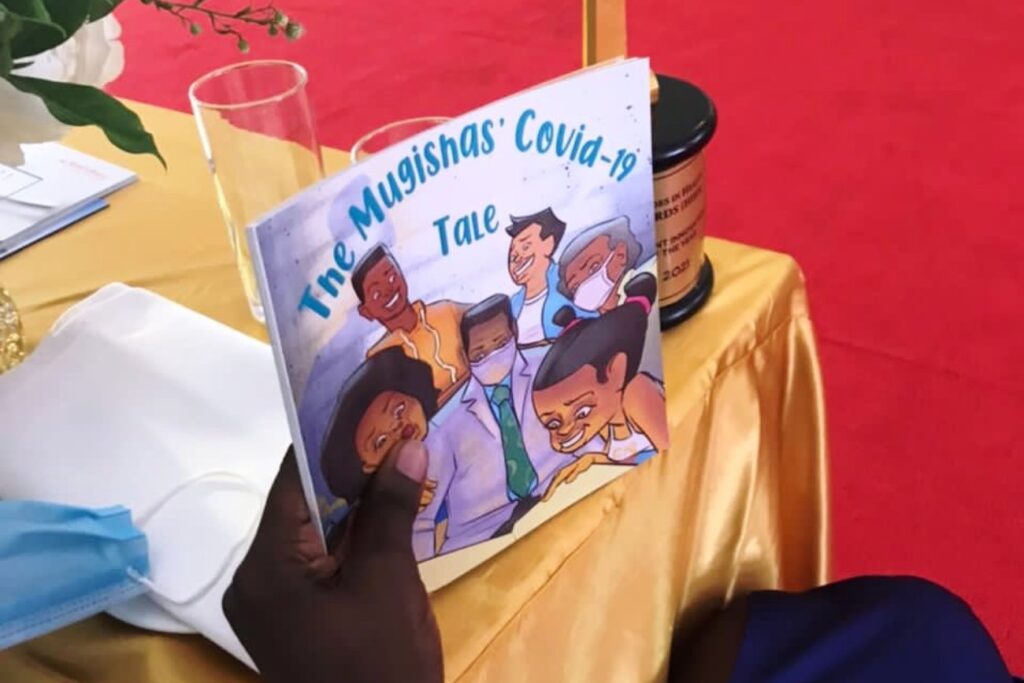 The book is a means of creating awareness on COVID-19 disease and its prevention among children below 12 years, a vulnerable group that is not eligible for vaccination (as per Uganda's Vaccination Guidelines) against this disease, we designed the book to help children be more involved in the fight against this disease.
Infection prevention and control is not only pertinent to fighting Antimicrobial Resistance but also to promotion of health and wellbeing of the people. Writing this book is our contribution to controlling of infection as well as prevention, an important aspect of primary health care.
What is the impact of the book from your perspective?
Since the comic book is very illustrative and appealing to the eye, we anticipate that the children will gain knowledge on COVID-19 as they enjoy the illustrations. We also hope that they will be agents of change through sharing this knowledge with their peers both at home and at school, protecting them against the disease in the long run.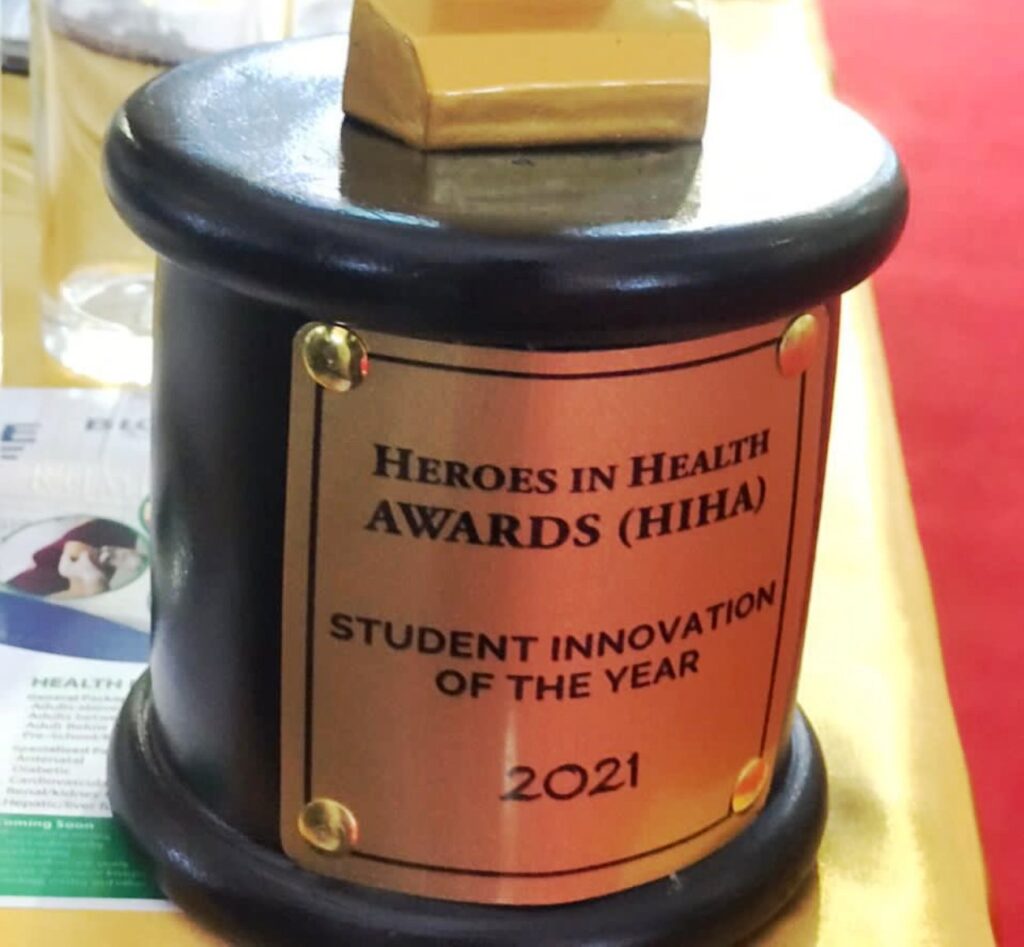 What is your advice to others about new ideas and innovations?
My advice is drawn from two quotes;
Quote 1: "Find something you're passionate about and keep tremendously interested in it." – Anonymous
Quote 2: "Teamwork is the secret that makes common people achieve uncommon results" –Ifeanyi Enoch Onucha
Innovations by MakCHS Research teams were exhibited at the HIHA Awards as well. These included:
VITEX (Medical Assistance Tool): Vitex is an integrated system that utilizes antimicrobial and affordable 3D plastics made out of 80% waste plastic, making it eco-friendly. The device sterilises wards up to 99.9%, thus preventing nosocomial infections by employing powerful pulsating U.V engine and spots latest in artificial intelligence to improve patient care and practitioner assistance.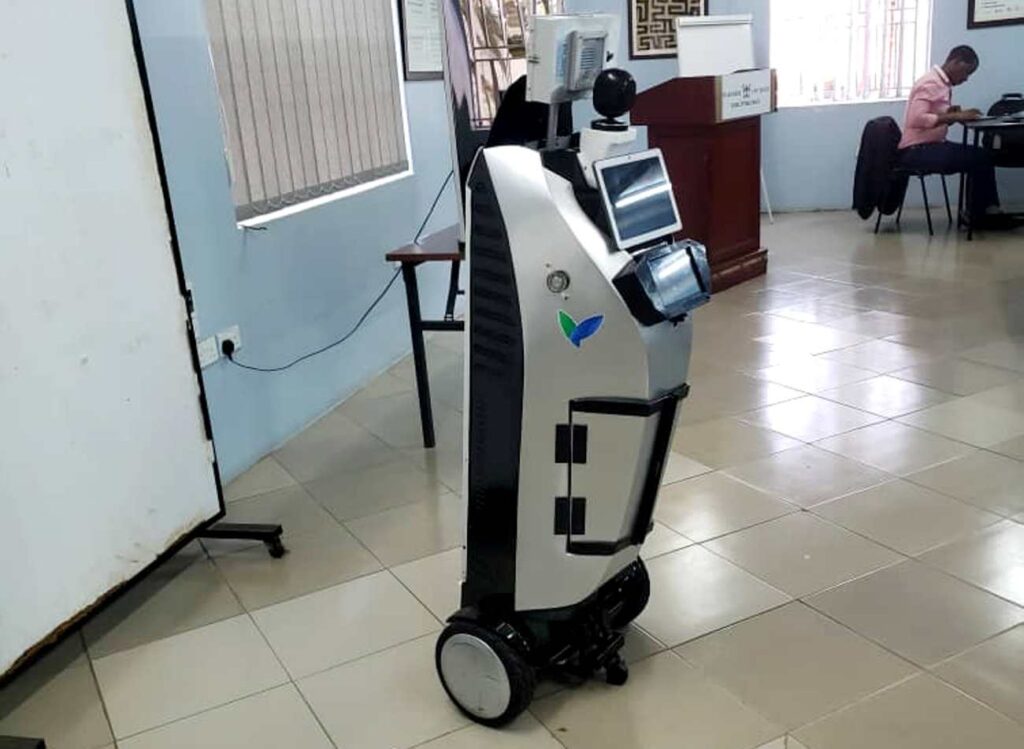 Vitex is intended to improve health professionals' quality of work by reducing workload and deters transmission of highly contagious infections such as COVID-19. It also improves access to vital medical literature, facilitates electronic consultation, service delivery in the medical environment, including carrying out consistent patient monitoring and reducing prescription/medication errors.
The device spots a Powerful Artificial Intelligence package that incorporates Intel RealSense, auto-follow, video capture, touch & voice control, playful expressions, and personality to keep patients in a cheerful mood. Vitex includes over-the-air updates making it viable for endless integration, including providing seamless data access for important time-sensitive decision-making through elaborate integrations.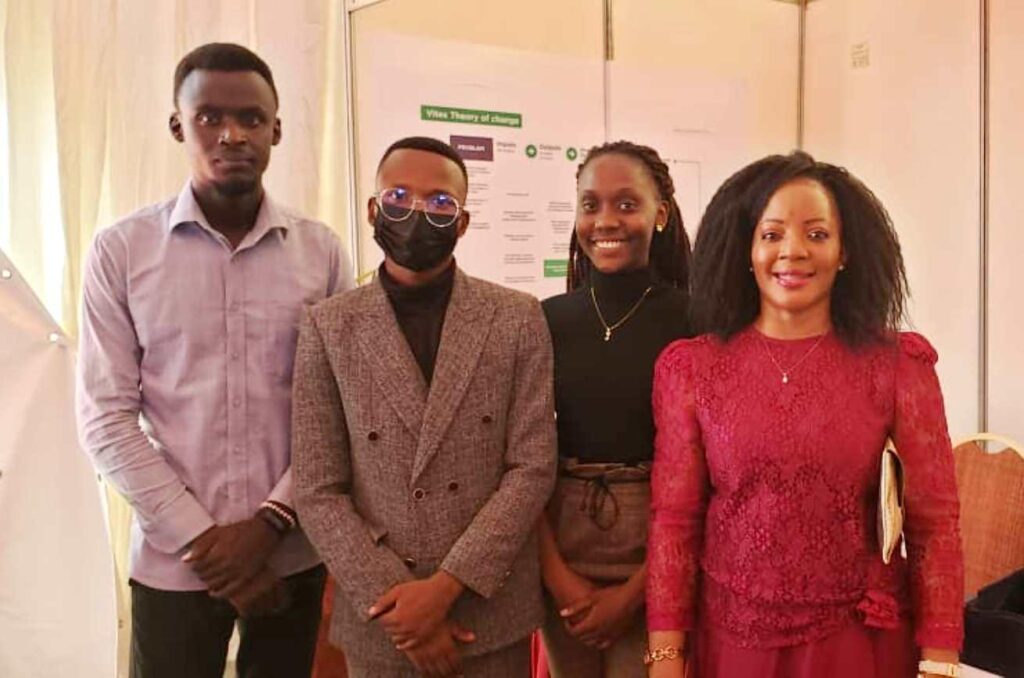 Team: Dr. Justine Nnakate Bukenya (PI), Ainembabazi Samantha, Joeltta Nabungye, Kiirya Arnold, Mugisha Gift Arnold
The Early Preeclampsia Detection Strip (EPED Strip): The Early Preeclampsia Detection (EPED) Strip is a urine-based point-of-care detection strip for preeclampsia that pregnant women can use at home to self-screen for the condition. Preeclampsia is a maternal condition characterized by high blood pressure of 140/90mmHg and proteinuria after 20 weeks of pregnancy. Worldwide the condition is responsible for over 500,000 infant deaths and 70,000 maternal deaths annually. By seeking medical care at the early onset of preeclampsia, the condition can be appropriately monitored and controlled, thereby reducing the detrimental health impacts of undiagnosed preeclampsia which is a health burden to LMICs. Thus, the EPED strip is being designed to diagnose this condition early and functions very similar to a pregnancy test where urine is applied to one end of the strip, and pulled across it by capillary attraction to where antibodies specific to the biomarkers are immobilized. In the reaction matrix there are two lines, a test line and a control line. The presence or absence of the control and test lines indicates the presence or absence of the captured conjugates. This is designed with adaptation from the existing lateral flow assay (LFA) technology. While the primary goal of the EPED strip is to be a home-based early detection tool, the EPED strip can also be used to assist the diagnosis of preeclampsia in a clinical setting from large-scale national hospitals to remote health clinics.
Team:Prof Paul Kiondo (PI), Brian Matovu, Zoe Ssekyonda, Calvin Abonga, Olivia Peace Nabuuma, Dr. Robert Ssekitoleko
The Maternal PPH Wrap: The maternal PPH wrap; a wearable device strapped around the mother's waist; affordable compared to the other devices that is able to carry out external compression of the uterus through the abdominal wall in order to stimulate myometrium contraction. The design is based on already used bimanual uterine compression techniques which are manually done by qualified and skilled personnel.
Despite the number of interventions, postpartum haemorrhage still remains the leading cause of maternal death globally. Most of the interventions that are recommended under standard clinical practical guidelines such as uterotonic drugs, therapeutic devices or even surgery are unavailable in the communities of low and middle income countries including Uganda simply because they are unaffordable and most times require qualified/skilled personnel and highly sterile environments.
The device will rely on an inflatable rubber bag to provide the pressure to do the sustained compression. The inflation will be done using a bulb similar to the one used by a sphygmomanometer. This is way less labour intensive than the procedure of bimanual uterine compression. The overall aim Is to create an efficient device that is affordable in Uganda and all developing countries' healthcare markets as a leading lifesaver of mothers.
Team: Owen Muhimbisa, Kiwanuka Martin, Arinda Beryl, Maureen Etuket, Denis Mukiibi, Robert Ssekitoleko.
Zaam Ssali is the Principal Communication Officer SoL & MakCHS
Mak's GMI Labs Authorized to Conduct DNA Paternity Testing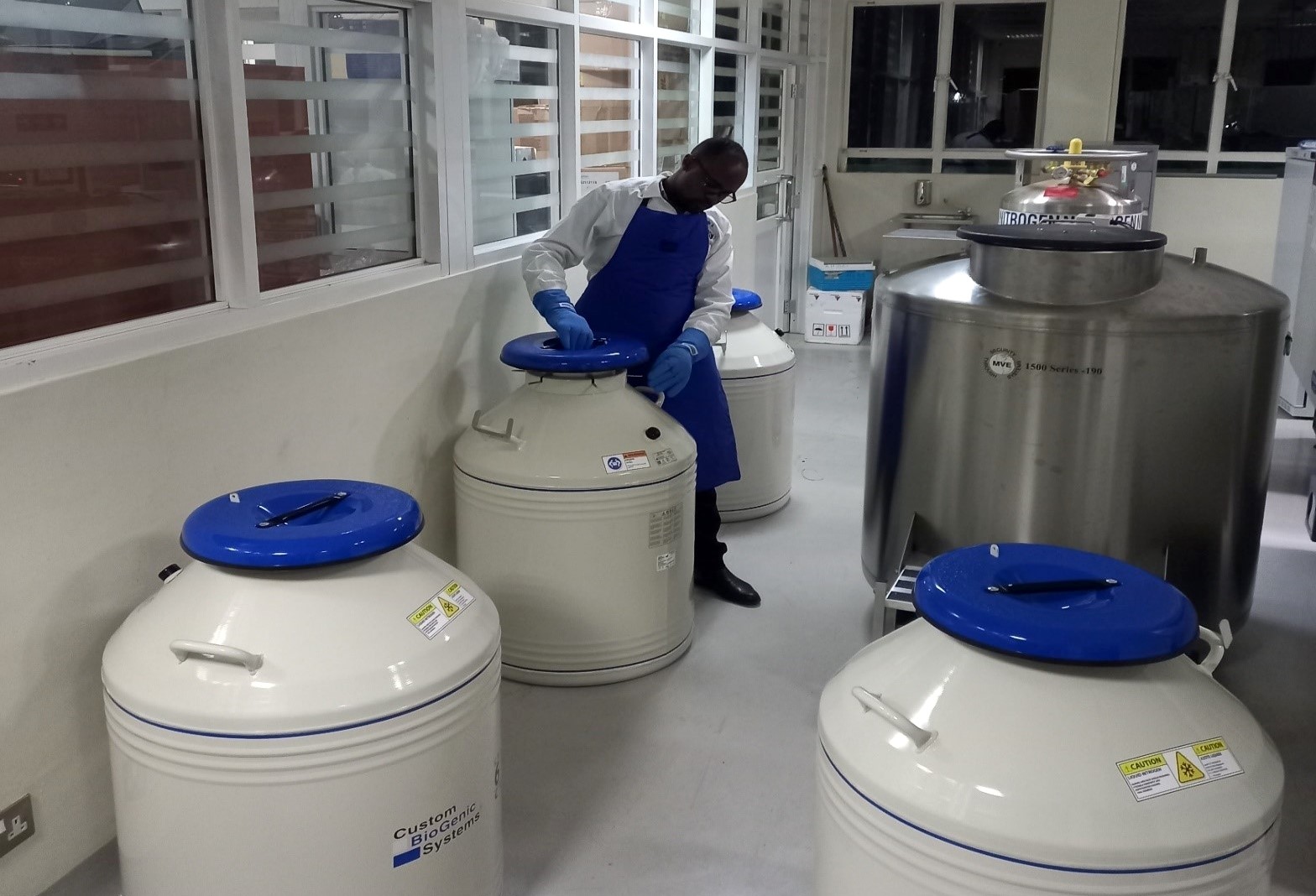 The Genomics, Molecular, and Immunology Laboratories (GMI Labs), operating under the auspices of the Makerere University Biomedical Research Center (MakBRC), have achieved another significant milestone in their journey of diagnostic excellence. The labs, renowned for their pivotal role in infectious and non-infectious disease research, have received official approval from the Director General Health Services at the Ministry of Health (MoH), Uganda, to conduct DNA Paternity Tests.
Situated at the Dept of Immunology & Molecular Biology under the School of Biomedical Sciences at the College of Health Sciences, Makerere University, the GMI Labs have been at the forefront of cutting-edge research, diagnostic testing, and training initiatives. Their remarkable contributions during the COVID-19 pandemic, where they conducted nearly a million PCR tests, underscored their unwavering commitment to public health and scientific advancement. The labs' exemplary performance and reliability were further highlighted by their successful management of two critical COVID-19 prevalence surveys. The findings of these surveys served as foundational data for crucial decisions guiding the country's lockdown strategies and phased reopening, earning commendation from the President and the Ministry of Health.
This latest authorization from the Ministry of Health marks a significant expansion of the GMI Labs' diagnostic capabilities. With the approval to conduct DNA Paternity Tests, the labs are now equipped to offer a crucial service addressing the need for accurate and reliable genetic testing for determining biological parentage. In a letter dated 22nd November 2023, the Director General Health Services emphasized the laboratory's rigorous adherence to international standards, proficiency in molecular biology techniques, and their proven track record in delivering precise and credible results. This approval further solidifies the labs' position as a trusted institution for advanced genetic diagnostics in Uganda.
Prof. Moses L Joloba, the Director of the GMI Labs, expressed immense pride in the team's dedication and expertise that led to this authorization. He highlighted the labs' commitment to upholding the highest standards of ethical practice, confidentiality, and accuracy in DNA paternity testing, ensuring the delivery of dependable results crucial for legal, personal, and familial purposes.
The inclusion of DNA Paternity Testing within the GMI Labs' list of services aligns with their overarching goal of advancing healthcare through state-of-the-art diagnostics, research, and education. This milestone represents not only a significant achievement for the labs but also a valuable resource for individuals seeking reliable and comprehensive genetic testing services. As the GMI Labs continue their unwavering commitment to excellence in healthcare and research, this new capability reaffirms their pivotal role in advancing the frontiers of molecular diagnostics and genetic testing in Uganda, working closely with reputable institutions such as Makerere University Hospital and other top-notch health facilities.
MNCH e-Post Issue 121: Learning from Nsambya Hospital Human Milk Bank to inform national scale-up & save preterm babies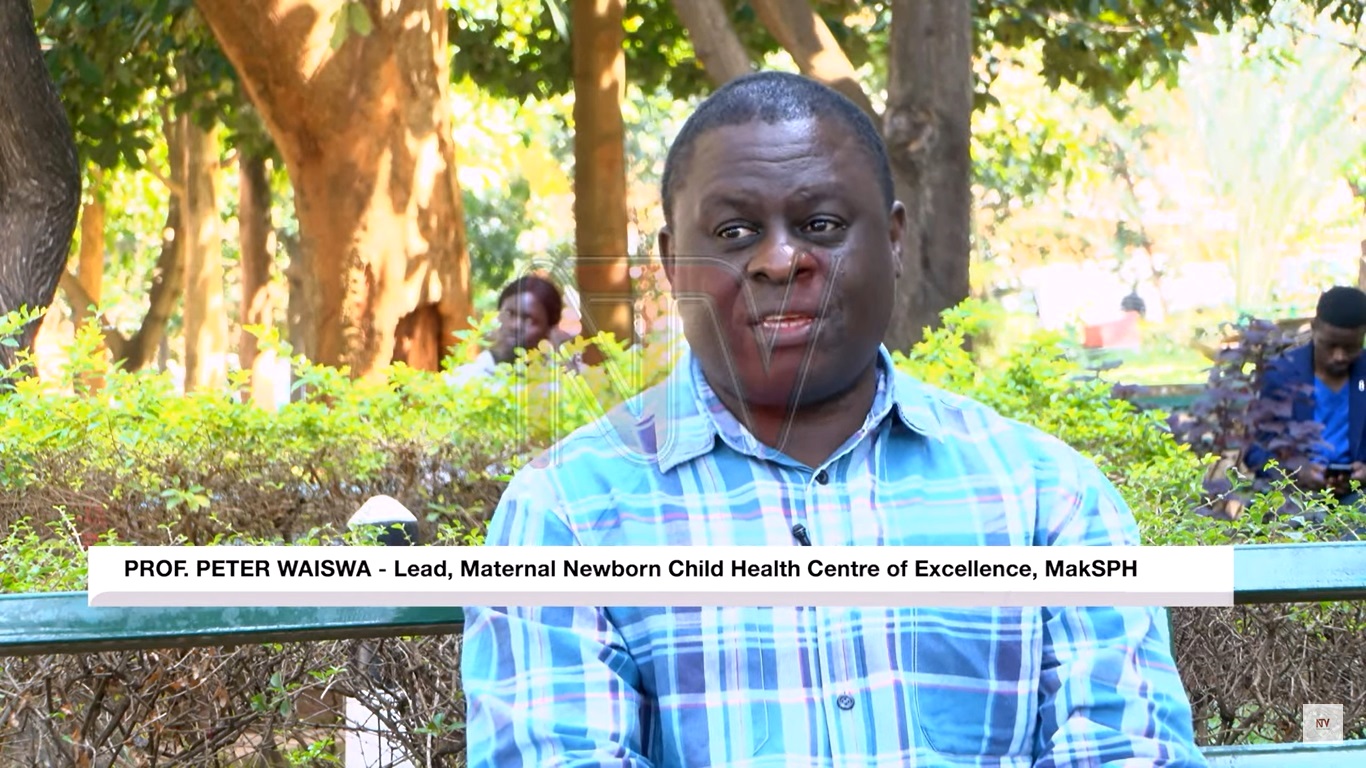 Welcome to this exclusive interview with Prof. Peter Waiswa, lead expert from the Makerere University Centre of Excellence for Maternal, Newborn, and Child Health. Dr. Victoria Nakibuuka from St. Francis Nsambya Hospital, and Dr. Jesca Nsungwa from Ministry of Health Uganda. In this video, they discuss a groundbreaking innovation in Uganda's healthcare landscape: the country's first-ever human milk bank at St. Francis Hospital Nsambya. This initiative represents a significant stride towards improving the survival rates of premature and vulnerable infants by ensuring access to essential breast milk, even when mothers are unable to produce enough. Watch Video
Click here to View the full MNCH e-Post Issue 121
METS Newsletter October 2023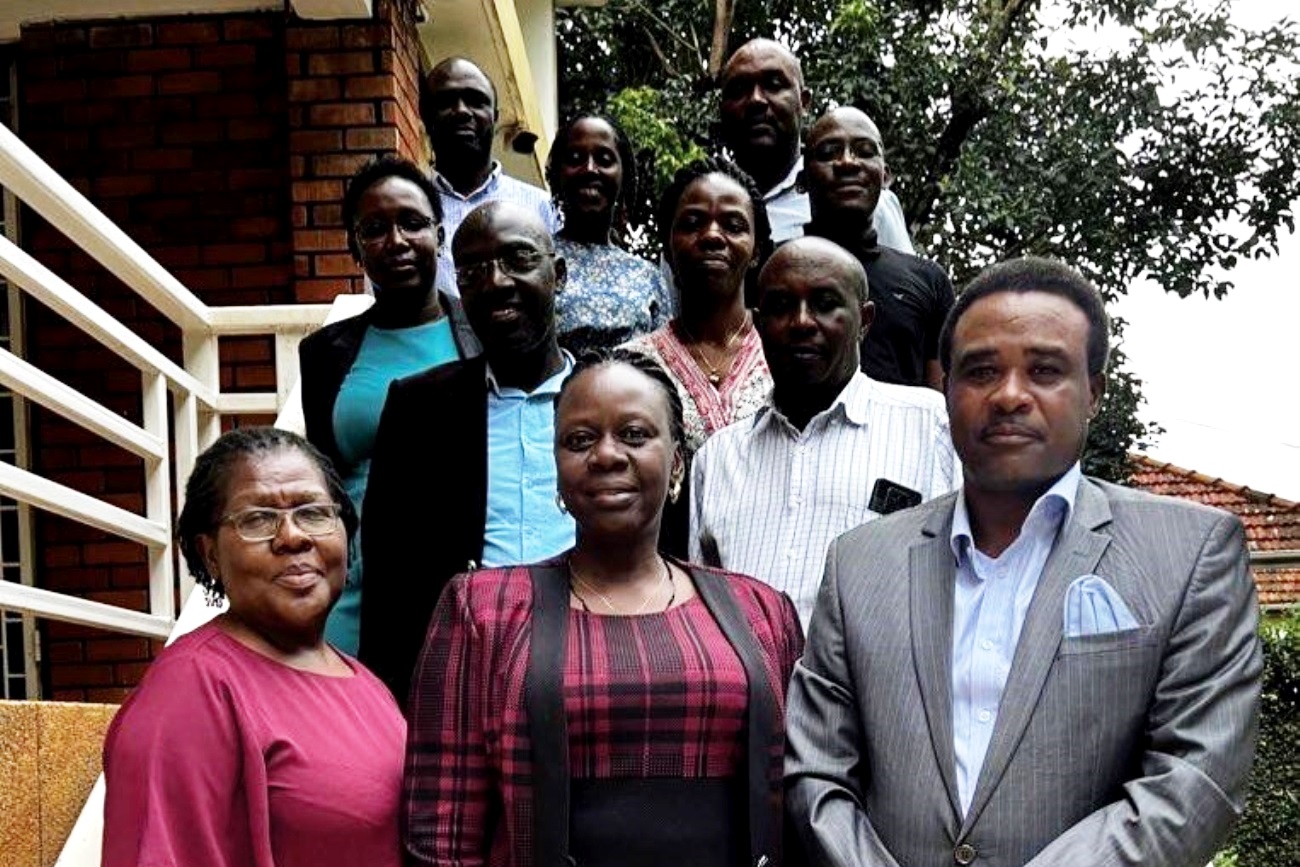 The Monitoring and Evaluation Technical Support (METS) Program is a 5-year CDC-supported collaboration of Makerere University School of Public Health (MakSPH), the University of California San Francisco (UCSF) and Health Information Systems Program (HISP Uganda).
Highlights of the METS October 2023 Newsletter
Strategies for Enhanced Disease Surveillance and Public Health Response in Uganda

The MoH Department of Integrated Epidemiology Surveillance & Public Health Emergencies (IES&PHE) Head, Commissioner Allan Muruta (Dr) visited METS to acquaint himself with the various surveillance activities supported by the Program.
Commissioner Muruta emphasized the need to build the capacity of districts and regions to conduct surveillance activities by training the relevant staff and establishing surveillance focal points at health facility levels.
He further emphasized the importance of linking laboratory data to the District Health Information System (DHIS2) and ensuring that different systems are interoperable.

Improving quality of data for HIV testing services (HTS) through regular assessments

MoH has been conducting Data Quality Assessments and Improvement (DQAI) activities to inform program planning, monitoring, and performance management. HIV testing services (HTS) inter was conducted in 16 regions, 81 districts, and 111 health facilities in partnership with 26 Implementing partners.
The HTS DQA has improved data management, infrastructure, and understanding of indicators. Specific staff assignment at each HTS entry point has proven effective, and use of the UgandaEMR system for reporting has yielded positive results.

Shaping Uganda's Healthcare Data Landscape

METS has maintained a strong collaboration with the Ministry of Health (MoH) providing invaluable technical support in developing various strategic guidelines for the country. These guidelines include the Uganda Health Information Exchange and Interoperability (HIE) Guidelines, the Uganda Health Data Protection and Confidentiality (HDPC) Guidelines, and the Uganda Health Data Sharing, Access, and Use Guidelines.

HIE and HDPC guidelines have received the endorsement of the Health Information, Innovation and Research (HIIRE) Technical Working Group (TWG), awaiting presentation to the senior management team at the MoH for final approval.

Empowering Health Professionals: PrEP Training in Hoima District

MakSPH-METS has taken a proactive stance in supporting Monitoring and Evaluation (M&E) for key populations through the development, management, and conducting trainings on the use of the PrEP tracker system across various agencies.
METS conducted a 5-day training on the KP/PrEP Tracker system in Hoima district. Moving forward, facility staff will be able to enter data on PrEP services into the system in a timely manner, analyze the data, and use it for program improvement.

Gallery

HIV testing services (HTS) Data Quality Assessments and Improvement DQAIs
Interagency cervical cancer on-site mentorships
Orientation in KP tracker-Soroti
TDY from CDC headquarters visit to METS
M&E orientation meetings for new Implementing Partners
Planning meeting for Cross Border Data Sharing-Busia