Mak Launches Multimedia Production Hub to Improve Research Dissemination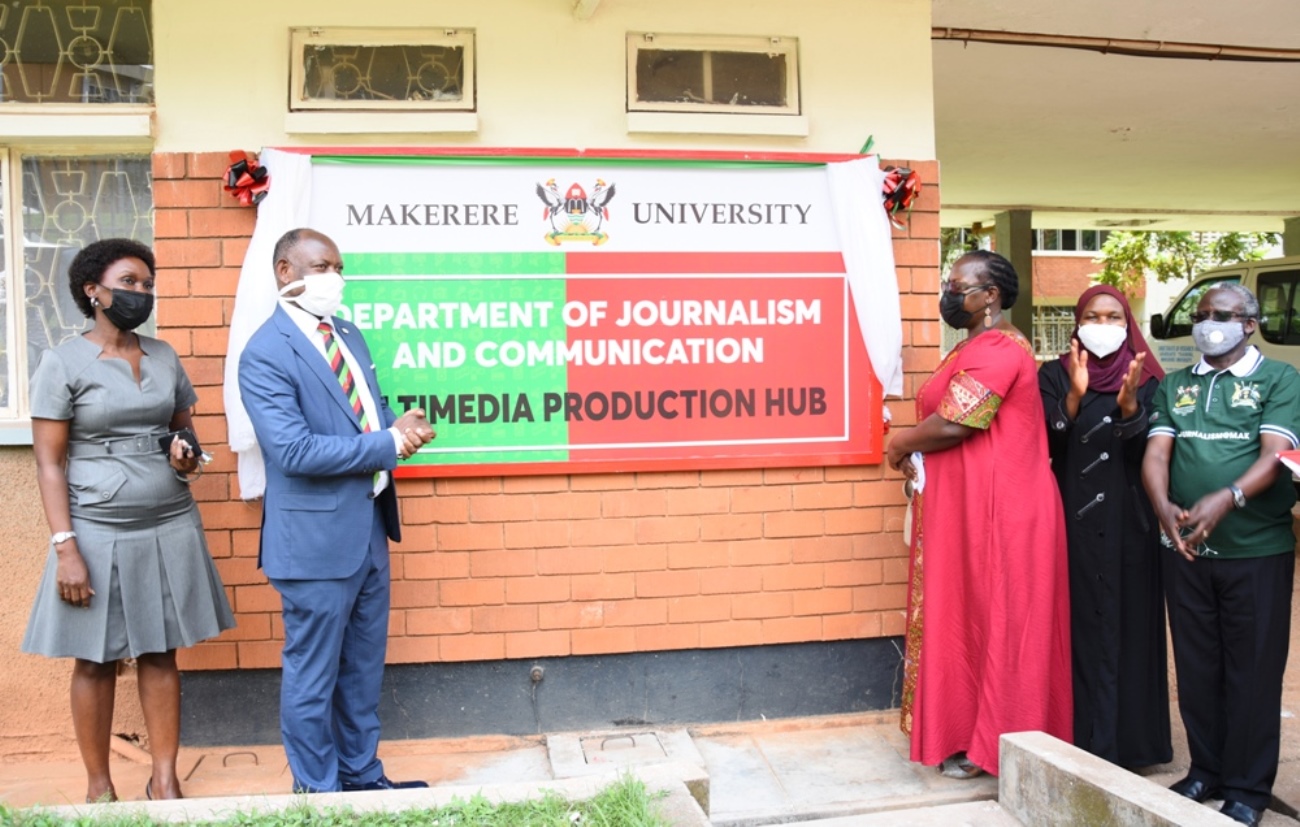 Makerere University through the Department of Journalism and Communication has set up a Multimedia Production Hub to improve research dissemination. Established with funding from the Government of Uganda through the Makerere University Research and Innovations Fund (Mak-RIF), the Hub is intended to equip Makerere researchers and innovators with practical skills to transform their research and innovations into publicly-oriented multimedia content. It is one of the outputs of a wider research project titled, "Harnessing Multimedia Production for increased uptake and visibility of Research and Innovations at Makerere University".
The Hub was officially launched by the Vice Chancellor, Prof. Barnabas Nawangwe at the research dissemination seminar for the project held at Makerere University on 7th September 2021. Addressing participants, the Vice Chancellor commended the project team for the great initiative. He said disseminating research was paramount for addressing challenges affecting society. "Many people are struggling to address issues that have been widely researched. If we disseminate all the work done at this University, we can transform the economy of our country very fast. The Hub is a great opportunity for us to do so. I implore the Mak-RIF to make this a permanent project so as to boost our research dissemination efforts," he noted. He appreciated the Government of Uganda for the continued support towards research and innovations at Makerere University. "In the midst of shortage of funds, the Government has continued to fund research and infrastructure development at Makerere University. We are deeply indebted". Since 2019, the Government of Uganda has funded 580 research projects in various fields at Makerere University. The Vice Chancellor applauded Mak-RIF for rigorously managing the Fund and ensuring it achieves its intended objective. "As a University, we must demonstrate why the Government must continue supporting research. We should therefore do research in a way that positively impacts our economy. On behalf of Management, we commit to continue supporting all staff whose projects demonstrate ability to make Makerere a research-led University," he explained.
Taking Mak Research to Communities Using Famous VJs 2022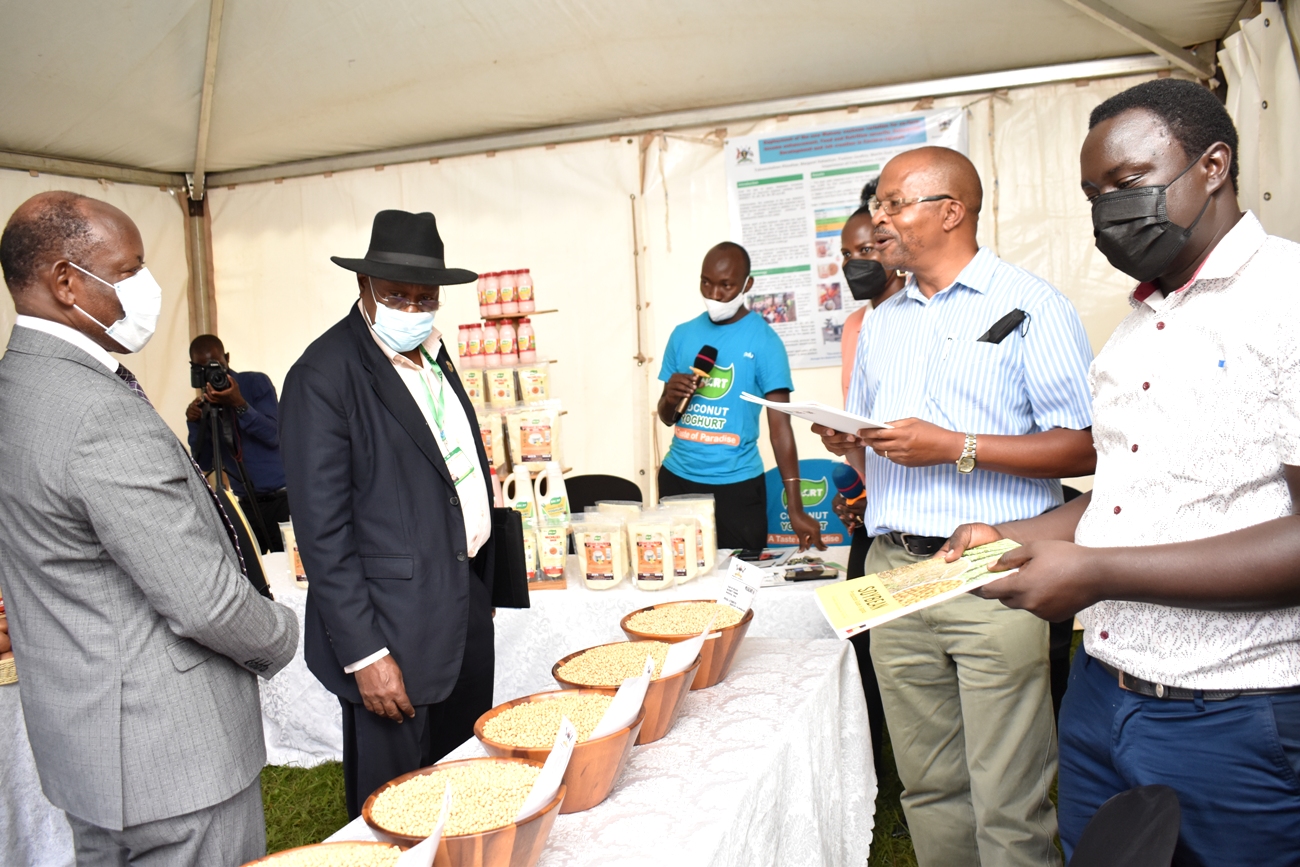 Following successful airings on various TV Stations in 2021 the campaign to create public awareness of Makerere University's research resumes this week for audiences in Northern, Western, Central and Eastern Uganda.
Held under the theme "Communicating Science", the campaign is part of a project by the Department of Journalism and Communication, College of Humanities and Social Sciences (CHUSS) funded by the Makerere University Research and Innovations Fund (MakRIF).
The project titled: Using Video Jockeys (VJs) To Promote Public Engagement and Awareness of Makerere University Science will shine a spotlight on some of the innovations from various colleges using at least five languages (Acholi, Ateso, Luganda, Lugbara and Runyankore).
Lookout for the airings as scheduled below
| | | |
| --- | --- | --- |
| No. | Station | Day & Time |
| | | Wednesday |
| 1 | Wan Luo TV | January 26th at 9:00pm |
| 2 | TV West | January 26th at 10:30pm |
| | | |
| | | Thursday |
| 3 | Bukedde TV | January 27th at 7:30pm |
| 4 | TV East | January 27th at 8:30pm |
Taking Makerere University's Research to Communities, TV schedules for 26th and 27th January 2022
For details please contact the Principal Investigator (PI)
Dr. Brian Semujju
Department of Journalism and Communication,
College of Humanities and Social Sciences (CHUSS)
Email: brian.semujju@mak.ac.ug
Call For Papers: Makerere Historical Journal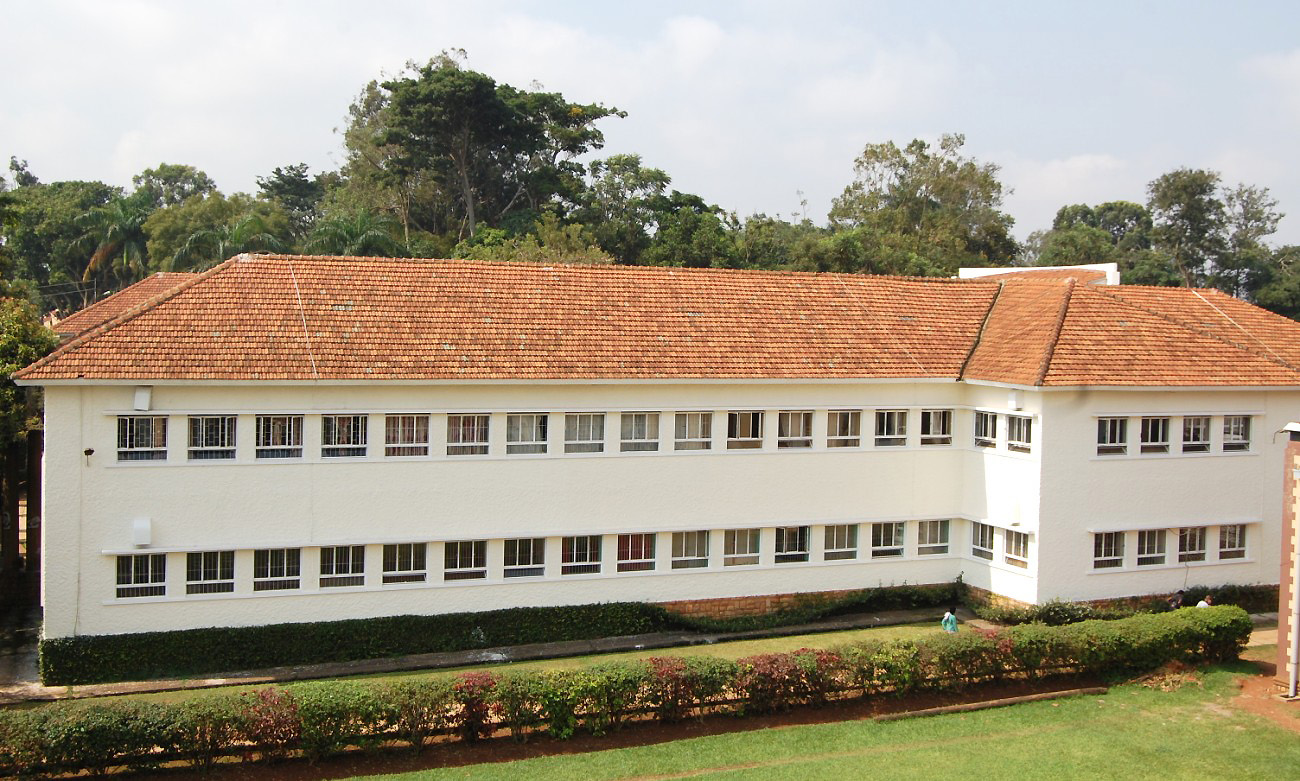 The Department of History, Archaeology and Heritage Studies will publish a special issue of the Makerere Historical Journal in May 2022, as one of the events to celebrate 100 years of Makerere University's existence. Towards this end, the Department invites scholars who would like to be part of this celebration to submit papers they would like to be considered for publication. Submissions should include a 300-word abstract and 50-word author biography.
Paper Word Count: 7,000-9,000 words, Times New Roman, 12–point font
Paper Topic: Any subject with a historical theme, even if it may not necessarily speak to the Hundred Years celebrations.
Bio Guidelines: Kindly indicate your name and academic or media institution of affiliation in a brief 50-word biography.
Paper structure Guidelines: Each paper must have: i) a clearly stated question, ii) argument and iii)evidence to support the argument.
 
The decision of the Reviewers on the acceptability of the submission is final. All papers will be acknowledged via the online system. If you have not had a confirmation of receipt within 7 days of your submission, please contact the Journal Secretariat at <history.chuss@mak.ac.ug>. The Journal Reviewers reserve the right to accept or refuse a paper submission.  
Declaration of Consent to Publication and Assignation of Copyright
By submitting a paper, the authors collectively accept the following: I confirm that I checked this paper before submission and that all information is correct. I accept that the content of this paper cannot be modified or corrected after final submission and I am aware that it will be published exactly as submitted. Submission of the abstract constitutes my consent to publication (e.g. conference website, programs, other promotions, etc.)
Papers Due: 1st April, 2022
Call For Application: Inter-disciplinary PhD by Research in Historical Humanities & Humanistic Social Sciences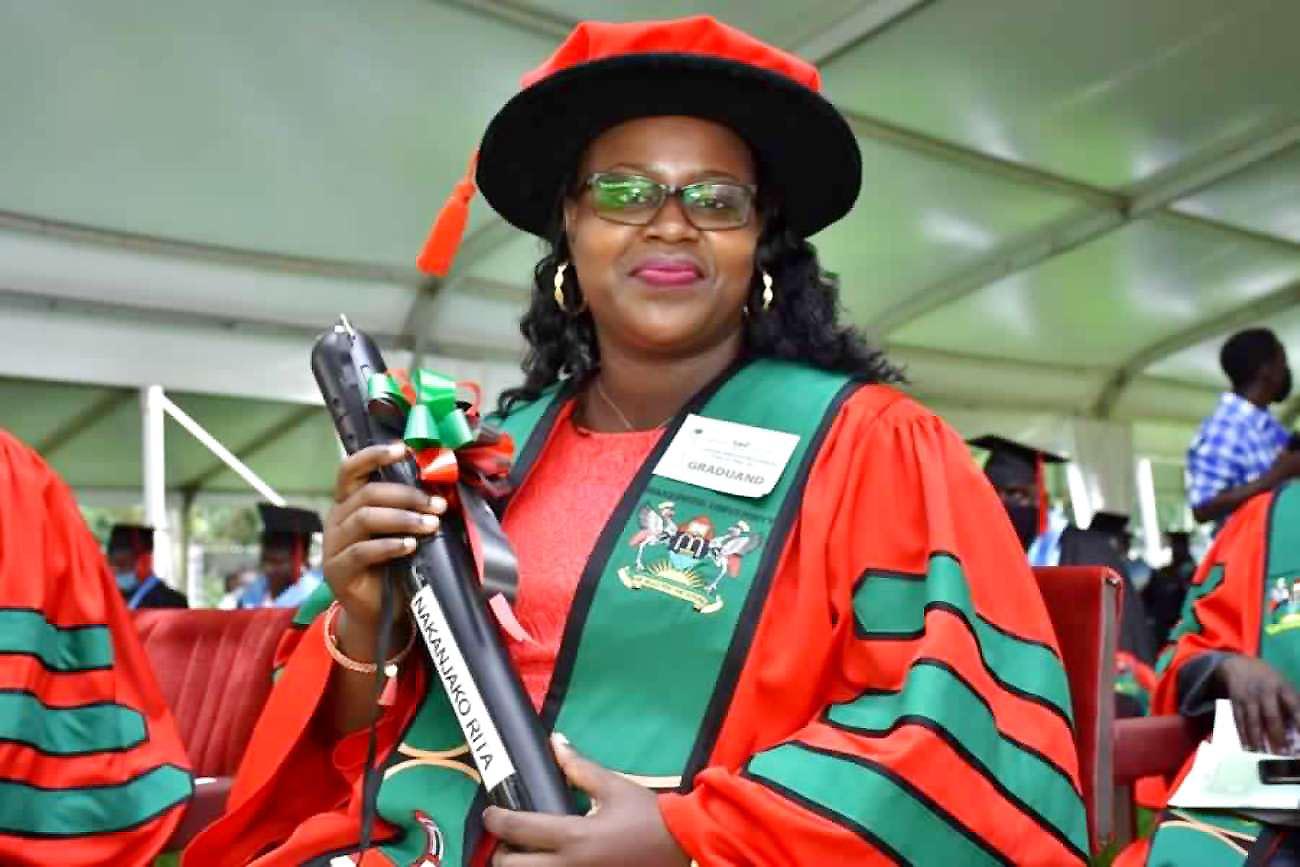 Background 
With funding from the Gerda Henkel Foundation of Dusseldorf Germany, the College of Humanities and Social Sciences (CHUSS) at Makerere University seeks to admit 10 students for the 2022 intake of the Inter-disciplinary PhD in Historical Humanities and Humanistic Social Sciences. Historical Humanities and Humanistic Social Sciences include, but are not limited to a cluster of subjects (disciplines) that study human society with a particular sensitivity to change over time in shifting historical contexts with various kinds of evidence to support analyses of what informs and shapes the changes and the implications of such changes in human society. Preference will be accorded to projects that approach the study of the Humanities and Social Sciences with a clearly strong historical focus in the following fields:
The Classics, namely literature, philosophy, epic, and drama,
Prehistory/Early History of Africa,
Archaeology,
Modern African History
Sociology
Anthropology
Language and Linguistics,
Creative Arts in Africa,
Religion in Africa,
Political theory,
General Requirements 
Research experience in the Humanities and Social Sciences at a University or a Research Institute and a strong foundation in writing and research methods is desirable. The applicant should have excellent oral and written communication skills. This is a PhD by research: therefore, applicants should demonstrate capacity for independent work. They should also have excellent interpersonal and problem-solving skills.
Funding
The programme is fully-funded by the Gerda Henkel Foundation and is tenable at Makerere University. The scholarship will cover all costs of the PhD training, including tuition and other university fees, living expenses, medical insurance, research and travel to take up the fellows as well as conference attendance in the second year of study. The maximum value of the scholarship, commencing in 2022 is approximately USD 11,000 or its UGX equivalent per year. In addition, each fellow will receive a laptop computer and is entitled to a modest research fund and travel allowance for conference attendance. 
Deadline: Friday, April 29, 2022