Intentionality Key to Nurturing More Women Leaders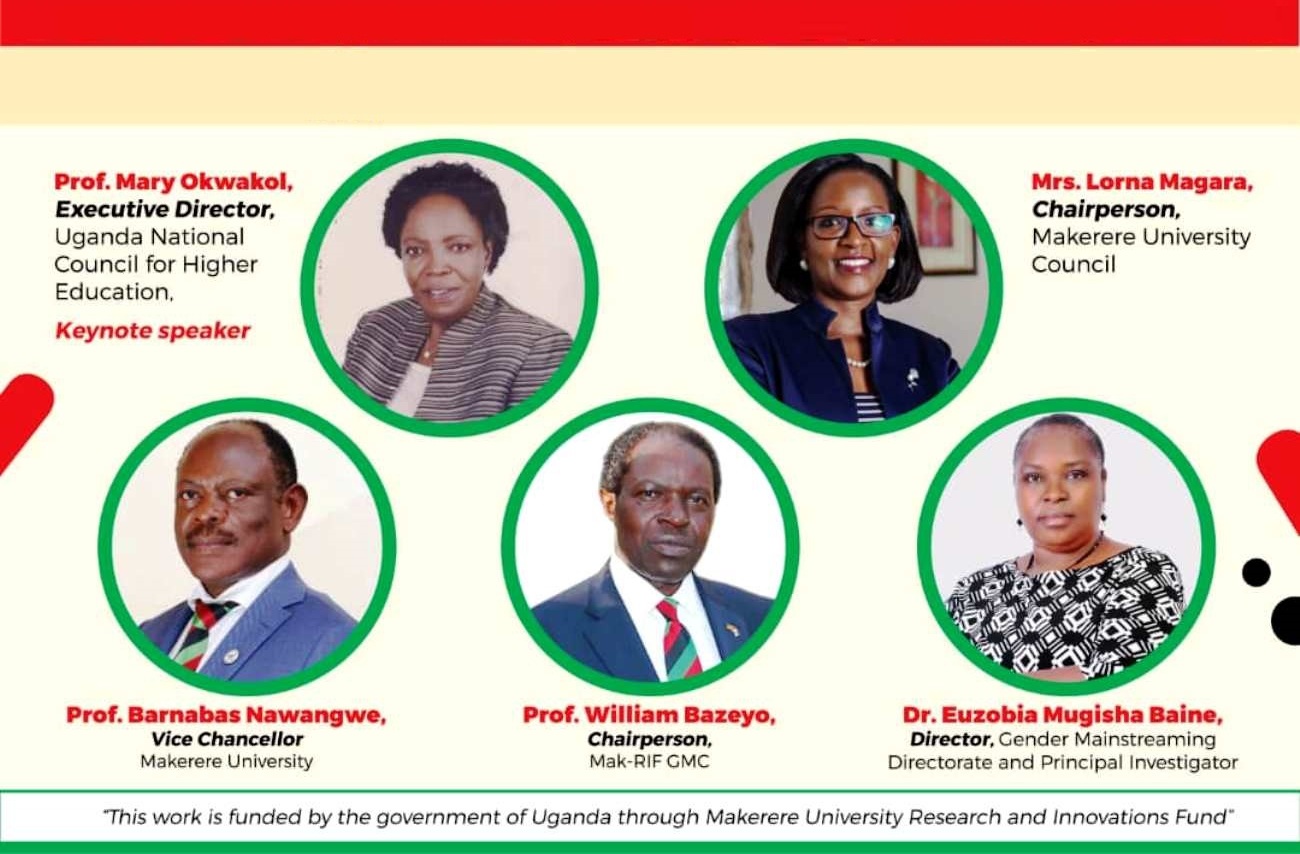 The Gender Mainstreaming Directorate (GMD), Makerere University on 14th September 2021 presented findings from phase one of the study on Enhancing Women's Participation and Visibility in Leadership and Decision-Making Organs of Public Universities in Uganda through Action Research. The study team led by the Director GMD and Principal Investigator (PI), Dr. Euzobia Mugisha Baine also consists of Assoc. Prof. Consolata Kabonesa, Dr. Anna Ninsiima, Ms. Frances Nyachwo, Ms. Susan Mbabazi and Mr. Eric Tumwesigye.  
The team is also made of coordinators from participating Universities such as Busitema University-Ms. Elizabeth Birabwa, Kabale University-Sr. Dr. Eva Tumusiime, Mbarara University of Science and Technology (MUST)-Dr. Specioza Twinamasiko, Muni University-Ms. Amandru Stella Wawa, and Gulu Univeristy-Sr. Rosalba Aciro.
Funded by the Government of Uganda through the Makerere University Research and Innovations Fund (Mak-RIF), the study was inspired by the fact that women are persistently few in numbers as staff, more so in leadership and decision-making organs of Ugandan Public Universities. "This is despite all the various efforts at national and international levels; the numbers are not growing as fast as needed to meet development goals of the country" explained Dr. Euzobia.
Based on this background, the study team therefore sought to conduct a situational analysis of the gender terrain of the six public universities to obtain baseline information encompassing the composition of governance and leadership organs and senior staff by sex, as well as a needs assessment and profiles of potential mentors and mentees.
Furthermore, the team sought to explore the capacity to conduct gender-responsive research as well as the role of male staff engagement in gender equity interventions within the universities as the drivers of development.
Dr. Mugisha-Baine shared that results of the baseline would then be used to design participatory training manuals or guides on gender and leadership. The manuals would cover; Institutionalized mentorship, How to conduct gender-responsive research, gender and equity budgeting, among others.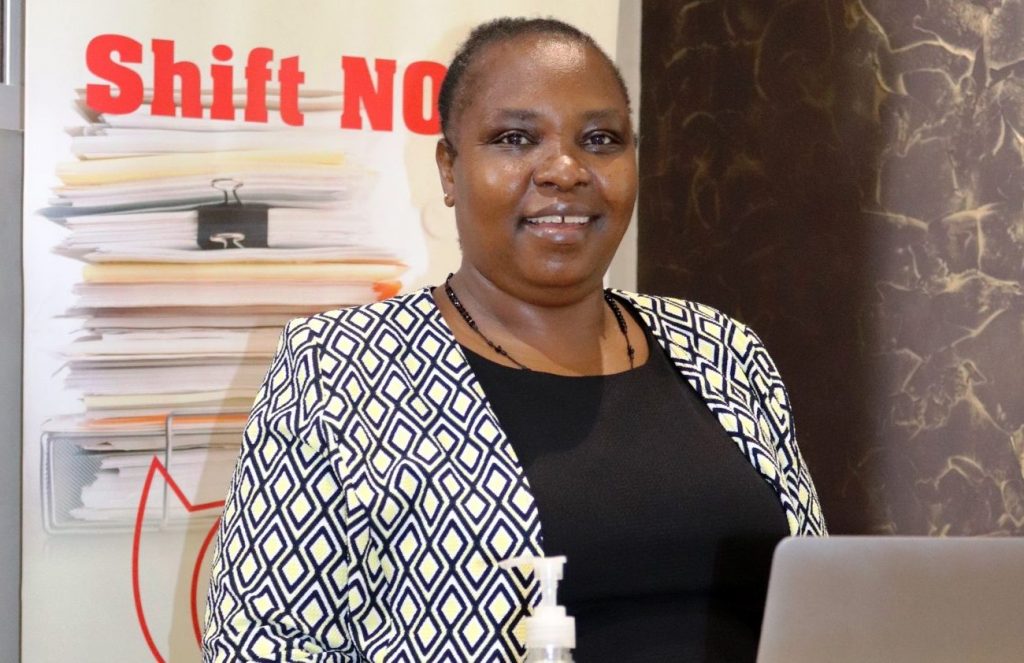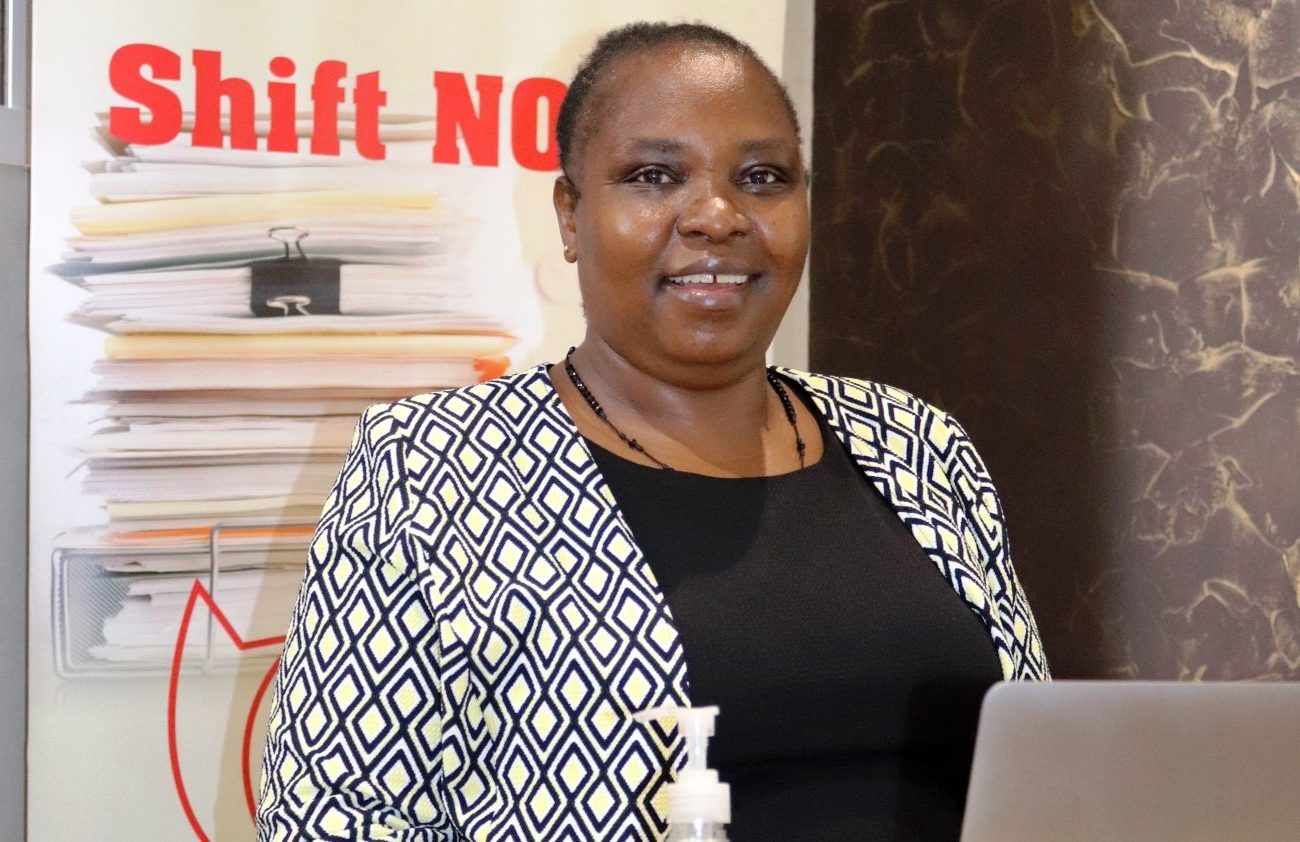 "Within these manuals, we shall have a male staff engagement strategy in gender equity interventions in universities" she explained.
The development of the aforementioned materials would then be followed by their adoption and use to build capacity for women not only in leadership of participating and other public university but also beyond. "We shall periodically evaluate whether the capacity we have built has influenced women's participation in leadership and decision-making organs of the university" supplemented the PI.
The capacity building trainings for women, it is envisaged, will lay the foundation for the formation of a functional Uganda University Women's Think Tank, starting with the six participating universities. Dr. Mugisha Baine added that through this Think Tank, a monitoring and tracking system for gender representation in recruitment, promotion, retention/turnover and leadership of public universities shall be established and maintained.
At the conclusion of phase one, the study team had drafted participatory training manuals in gender and leadership with content on; gender specific critical analysis of the leadership spectrum of public universities, positioning of individual women within the institutional framework and strategies for their advancement, gender equity advocacy in the university setting, institutional mentorship, building capacity in conducting gender-responsive research, among others.
"This content will be validated by the participating universities before the actual research training is conducted" added the PI.
On behalf of the research team, Dr. Mugisha Baine thanked the Government of Uganda for providing the resources that facilitated phase one of the study and prayed that the Mak-RIF Grants Management Committee (GMC) would support the next phase of capacity building.
Speaking on behalf of the Mak-RIF GMC Chairperson, Prof. William Bazeyo, Dr. Helen Nambalirwa Nkabala thanked and congratulated the team led by the Director GMD upon the milestones registered in the critical research.
"We are very proud of that work that is being done by all researchers in Mak-RIF and we would like to most sincerely thank Management for all the support throughout this process" she remarked.
Dr. Nkabala encouraged the research team to continue disseminating and using the findings for the furtherance of gender mainstreaming, particularly through the aspect of male staff engagement in gender equity interventions.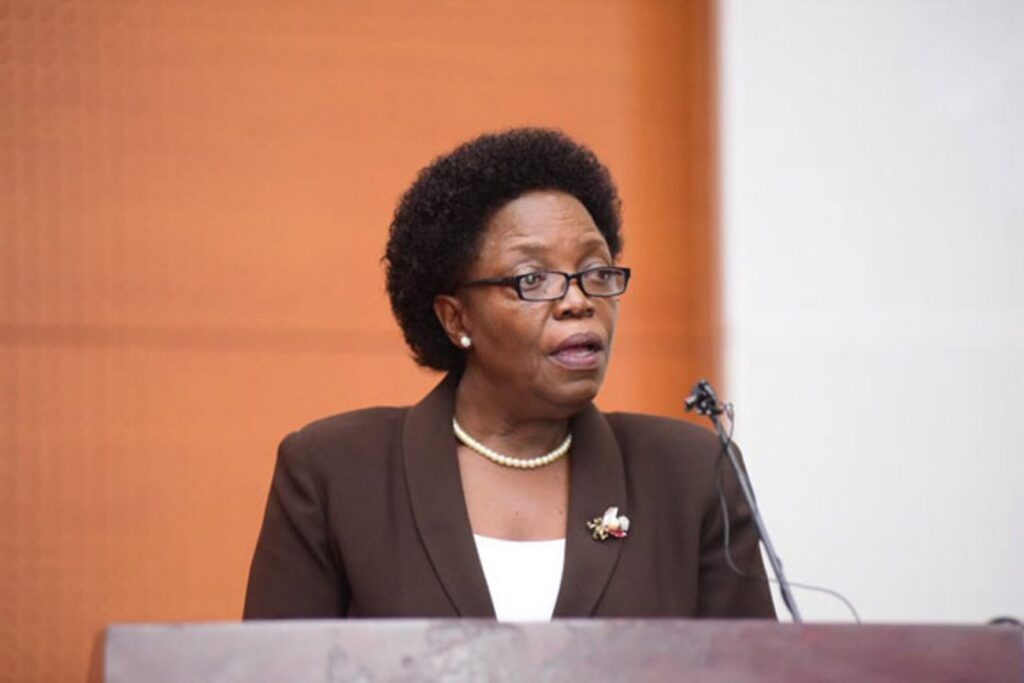 Prior to delivering the keynote address of the day, the Executive Director National Council for Higher Education (NCHE) Prof. Mary Okwakol thanked the Vice Chancellor, Prof. Barnabas Nawangwe for inviting her to the important forum, noting that women's participation in decision making and governance is a priority area of the Uganda Gender Policy 2007.
She commended Makerere University for being at the forefront of gender mainstreaming in Uganda, noting that this prominence was one of the reasons why the Gender in Education Policy 2007 provides for replicating the institution's strategy in all other Higher Education Institutions.   
Prof. Okwakol whose keynote address was punctuated incisive personal examples reaffirmed the statistics that women are generally not visible in leadership of Universities. That notwithstanding, in instances where they rise to leadership and decision-making positions, they are regularly subject to roles traditionally deemed as women's inconsiderate of their managerial seniority and experience.
She nevertheless rallied the women to play their respective roles in enhancing participation and visibility at a personal level. The following were some of the strategies she proposed; work hard to acquire academic credentials so as to compete favourably with men, acquire necessary administrative training and experience, network among women, join professional networks as well as do research and publish.
On joining professional networks, she shared her personal experience as a young zoologist who joined UNESCO's Tropical Biology and Fertility Programme. "Within a short time I was appointed Coordinator for Africa and after two years, I was elected as a Member of the International Board of Management. After serving for two years, I became Vice Chairperson of that Board and finally I became Chairperson of that International Board."
At the institutional level, Prof. Okwakol appealed to the Chairperson Council and Vice Chancellor to proactively recruit women who meet the requirements for leadership positions even if it means actively seeking out the reluctant ones. In this regard, she shared that it would be useful for the university to develop a database of women and their qualifications to ease this process.
She shared that NCHE has in recognition of female underrepresentation at every level in Higher Education approved the establishment of a Gender and Equity Unit with the aim of promoting inclusive gender participation in the sub-sector.
"This unit has been placed under the Directorate of Quality Assurance and Accreditation which implies that as we look out for and regulate quality, gender will be a very important aspect of that regulation" she reassured.
Prof. Okwakol concluded by urging participants to read the; Third National Development Plan (NDPIII), Uganda Vision 2040, and Sustainable Development Goals (SDGs) noting that there is no way all three can be achieved while women are left behind because they each make a case for inclusion of the female gender.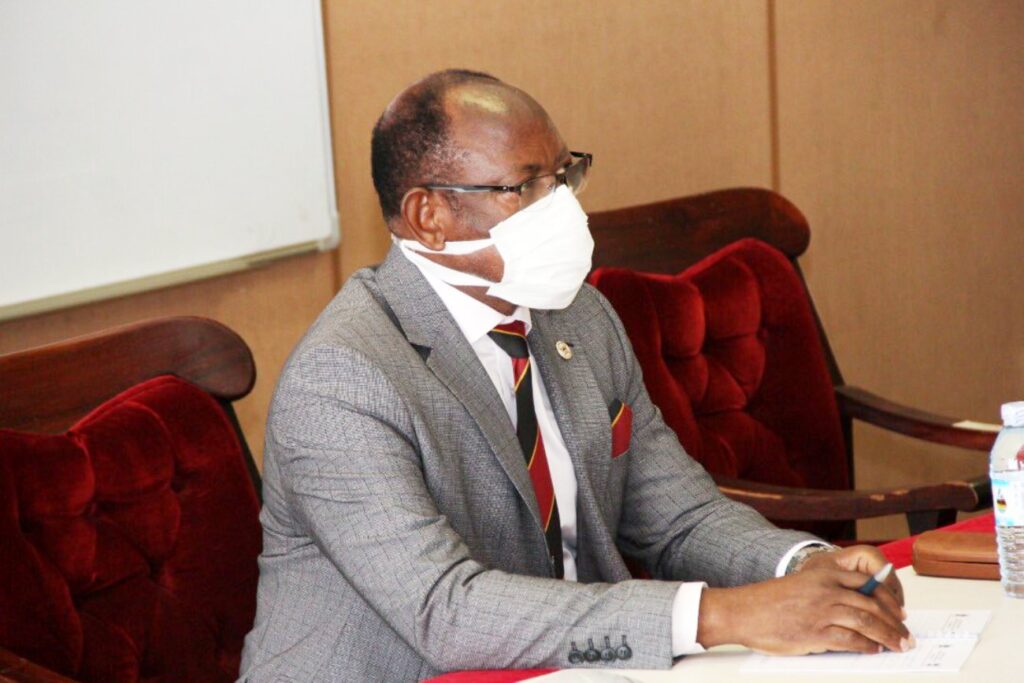 "What we are addressing here are historical injustices" said Prof. Barnabas Nawangwe as he commenced his remarks, "And in the case of Makerere University, it is well known that the institution started as a male-only institution and we all know the original motto was 'Let us be men'" he added.
Citing examples from history such as; Marie Curie – one of the smartest physicists, Hatshepsut, Nefertiti and Cleopatra – prominent Pharaohs of Egypt, George Eliot, Rosa Luxemburg and Hypatia – all great philosophers as well as Chancellor Angela Merkel – first female Chancellor of Germany, the Vice Chancellor said there is no plausible argument that there are things women cannot do as well as their male counterparts.
He said it was against this knowledge and in a bid to correct historical injustices that Makerere University pioneered initiatives such as putting in place affirmative action for girls, establishing a Gender Mainstreaming Directorate as well as a School of Women and Gender Studies. The Vice Chancellor nevertheless stressed the need to go beyond pioneering to protecting these gains through legislation. "Historically we have seen that discrimination can only be addressed by laws and policies."
Prof. Nawangwe thanked the Government for providing funds to support Mak-RIF as well as the Funds GMC and Secretariat for ensuring that these funds are put to good use. He equally thanked the Chairperson of Council, Mrs. Lorna Magara for her not only her support but also sparing time to attend a good number of the research dissemination events.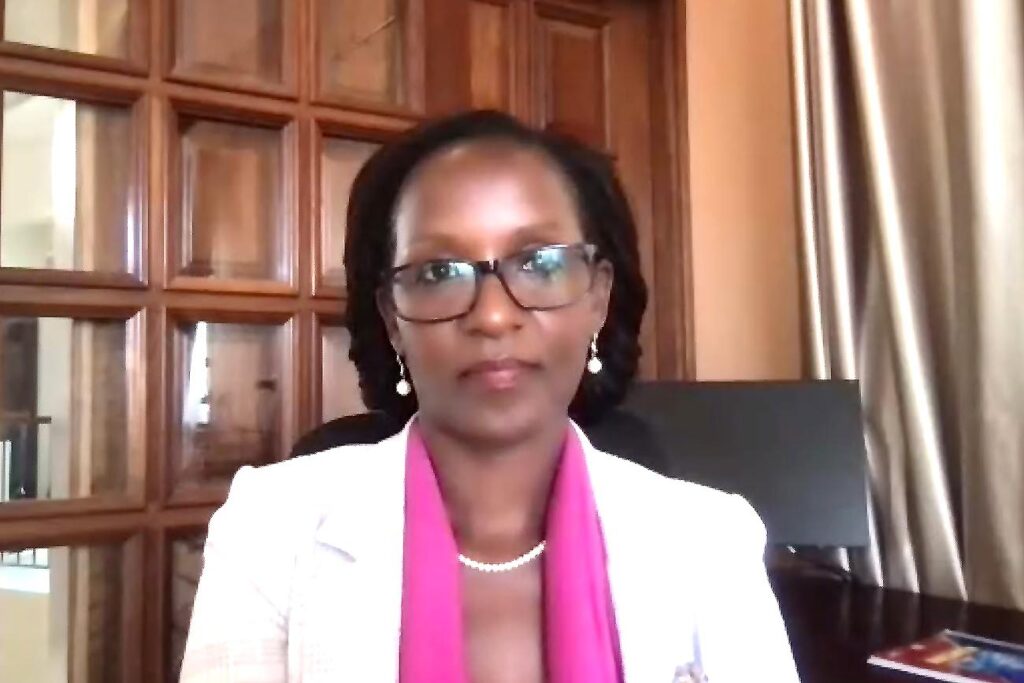 Delivering the concluding remarks, Mrs. Magara acknowledged that the study was timely and relevant the contemporary University, as one of the critical drivers of the national and international development agenda. She therefore reechoed the Vice Chancellor's thanks to the Government of Uganda for generously supporting the University's research through Mak-RIF.
Turning to the keynote speaker she said, "I thank Prof. Okwakol for ardently discussing the critical issues affecting the female gender, the strategies to overcome the challenges, including sharing her inspiring personal experiences."
Mrs. Magara equally thanked Prof. Okwakol for her very instructional analysis, providing mentorship guidance with the resultant impact of enhancing the female gender in decision-making positions. In the same breath she congratulated the PI and her team upon successfully concluding phase one of the project.
"Phase one has generated insights in understanding the status of women in leadership in public universities, the legal and policy framework and its implications on women's visibility, the institutional mentoring systems and the gaps therein" she observed.
The Chairperson of Council acknowledged that the challenge of underrepresentation of women in leadership roles cannot be resolved at an individual level. She therefore advocated for broad based strategies that can address deep-seated structural and cultural biases facing women. "These include developing mentorship networks, enacting laws and policies that address the imbalances and providing training programmes to address the leadership gaps."
She therefore pledged the University Council's unwavering support to the Gender Mainstreaming Programme by ensuring an enabling policy environment that facilitates gender-responsive teaching, learning, research innovation and community service.
The research dissemination was moderated by the Principal Public Relations Officer (PRO), Ms. Ritah Namisango and the Director Communications, Learning and Knowledge Management, ResilientAfrica Network (RAN) and PRO Mak-RIF, Ms. Harriet Adong.
Application Forms for Admission to Public Universities 2024/2025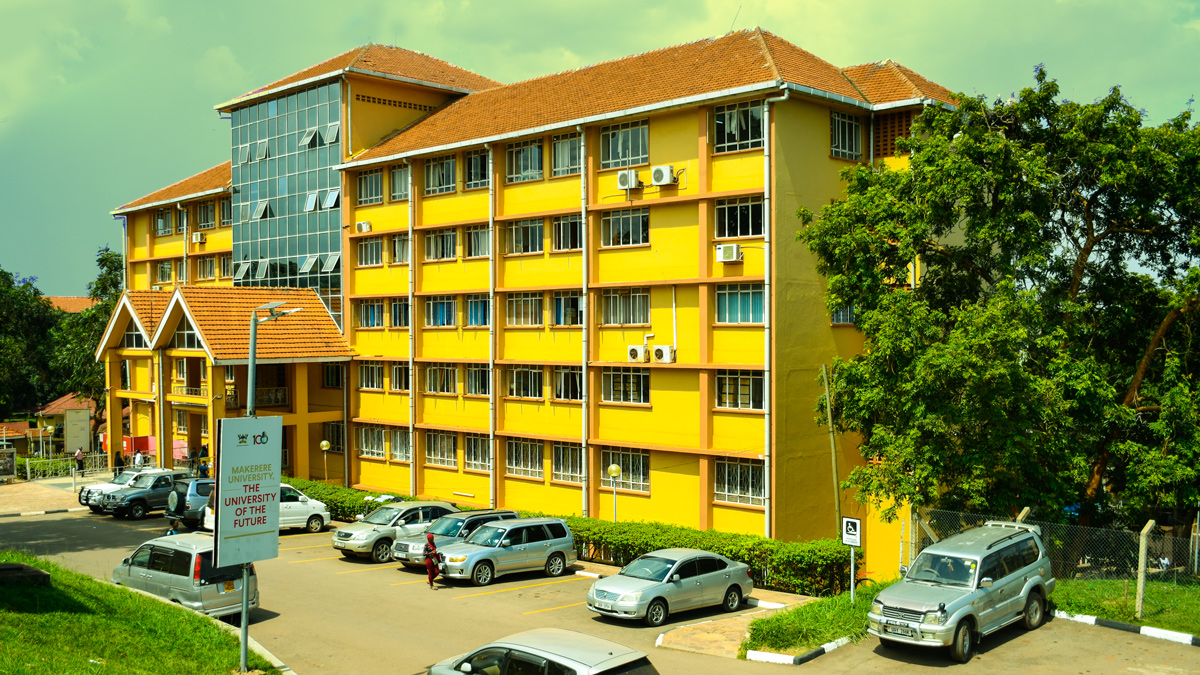 The Academic Registrar, Makerere University informs all Head Teachers of A 'Level schools that application forms for admission to public universities for senior six candidates (UACE 2023) for the 2024/2025 academic year will be ready for collection from the university from Monday 4th December, 2023.
The application forms should be collected from the Office of the Academic Registrar, Senate Building, Level 3, Makerere University.
Issuing of the application forms will start on Monday, 4th December 2023 on payment of a non-refundable application fee of Uganda Shs. 52,000/=(fifty two thousand Uganda shillings only) per application form.
You are advised to get a pay reference number (PRN) using the ACMIS system (http://pay.mak.ac.ug) to enable you pay the application fees in any bank used by Uganda Revenue Authority (URA).
The forms are for Ugandans only.
Please note that only Head Teachers or their authorized representatives will be served.
The closing date for submitting the completed application forms will be Wednesday 31st January, 2024.
Prof. Buyinza Mukadasi
ACADEMIC REGISTRAR
African Universities urged on developing comprehensive safeguarding policies with critical elements of safety & protection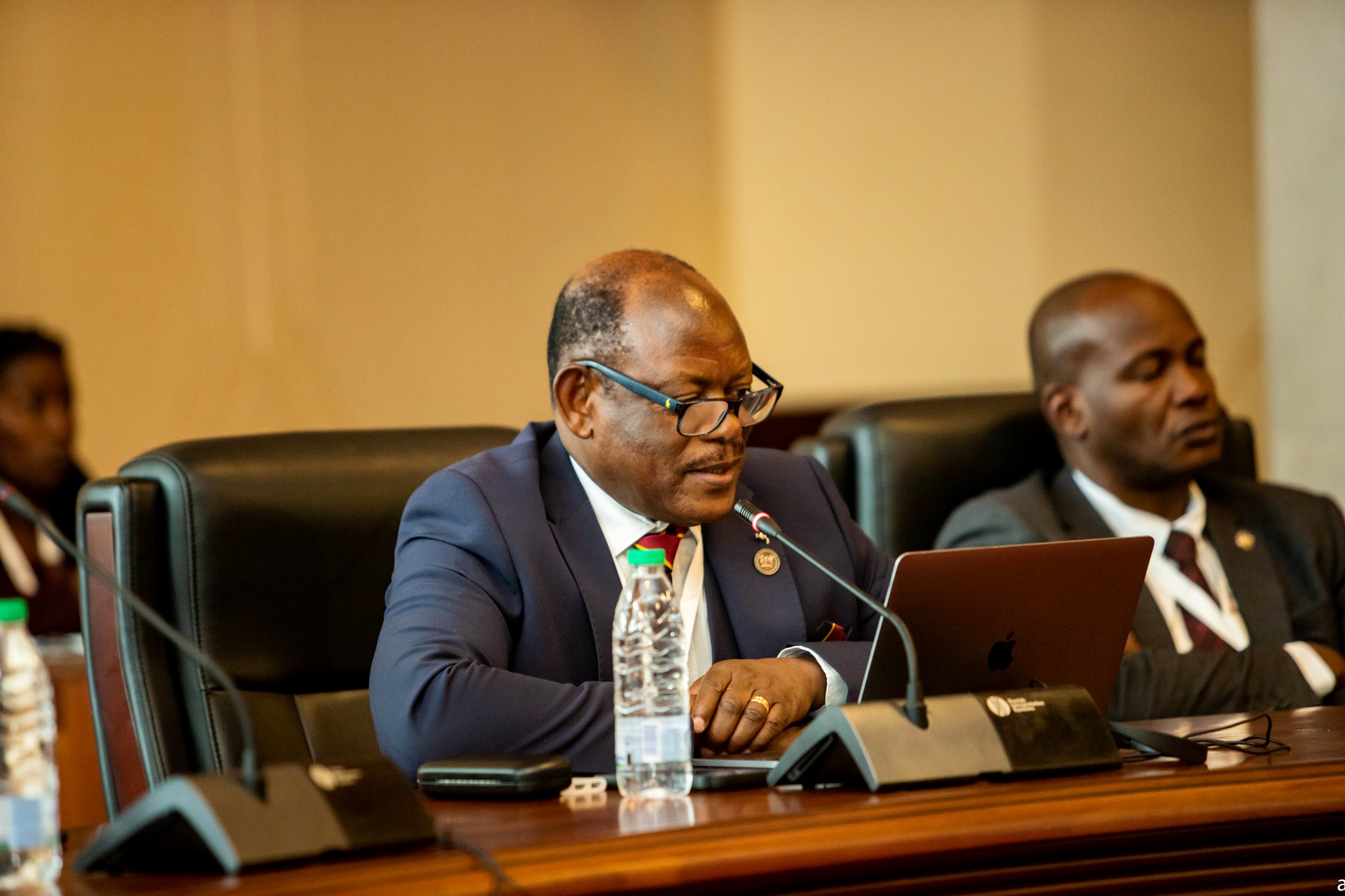 The Vice Chancellor of Makerere University, Prof. Barnabas Nawangwe has urged Universities and other institutions of higher learning in Africa to embrace the approach of having comprehensive safeguarding policies where important elements of safety and protection are considered and all the common forms of risk, abuse and harm are emphasized.
This was during the Vice Chancellors' Forum, one of the high powered side events of the RUFORUM Annual General Meeting that provides significant platforms for Vice Chancellors of all RUFORUM member Universities to engage, discuss, deliberate and guide on how universities, government and development partners can support the RUFORUM vision and mission of becoming a leader in higher agricultural education.
The Vice Chancellors' Forum 2023  that was held in Yaoundé Cameroon during the 19th RUFORUM Annual General Meeting that proceeded from 28th October- 2nd November 2023 was the most attended ever with over 150 Vice Chancellors from 40 African countries and other parts of the world. The Forum deliberated on emerging and contemporary issues in higher education to strengthen university systems, promote inclusion and enhance the relevance of universities in national and regional development.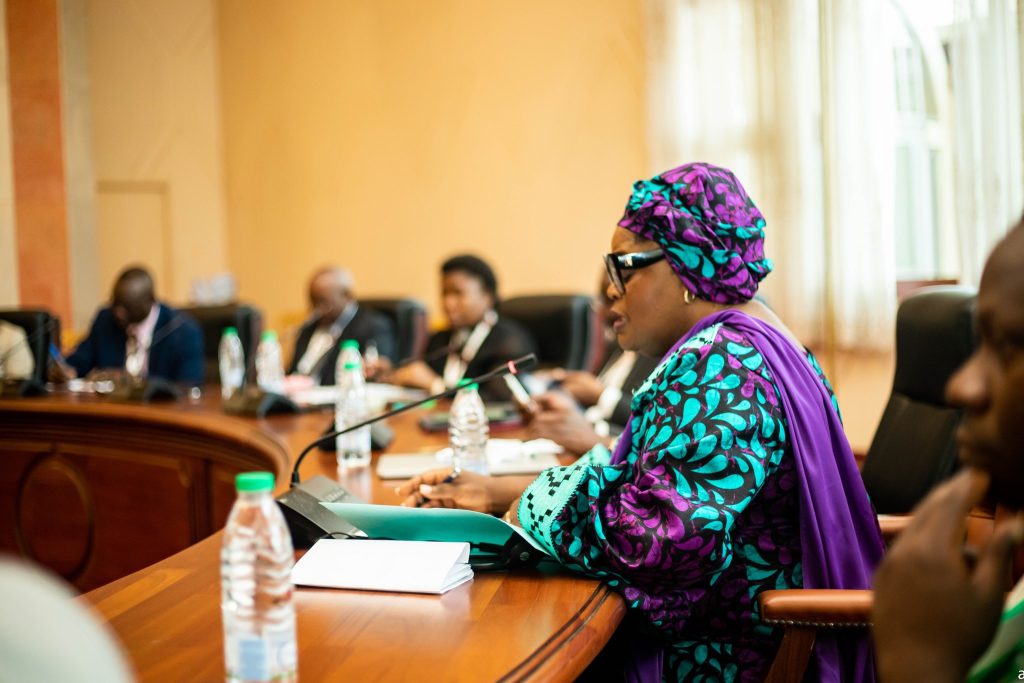 In her welcome speech, Prof. Theresia Nkuo-Akenji, RUFORUM Board Chair and Vice Chancellor University of Bamenda, Cameroon welcomed all Vice chancellors in attendance and acknowledged their strong commitment to the RUFORUM as a Network. She also appreciated the efforts of the Vice Chancellors in setting the agenda for the network to ensure its competitiveness.
According to her, RUFORUM has come of age but growth across every life's journey comes along with its own challenges and opportunities. She therefore thanked all the Vice Chancellors that have committed and continue to clear the membership fees in time on annual basis. "Your contribution of US$5,000 is what keeps the Secretariat operational," she said.
Prof. Theresia Nkuo-Akenji drew the attention of the Vice Chancellors to some critical issues such as low institutional burn-out rates of grant funding, the terrible completion rate of graduate students across the network, curriculum reviews that do not incorporate innovative academic programmes and policies that do not respond to global discourses. Noting that such issues have posed serious barriers achieving the network's objectives.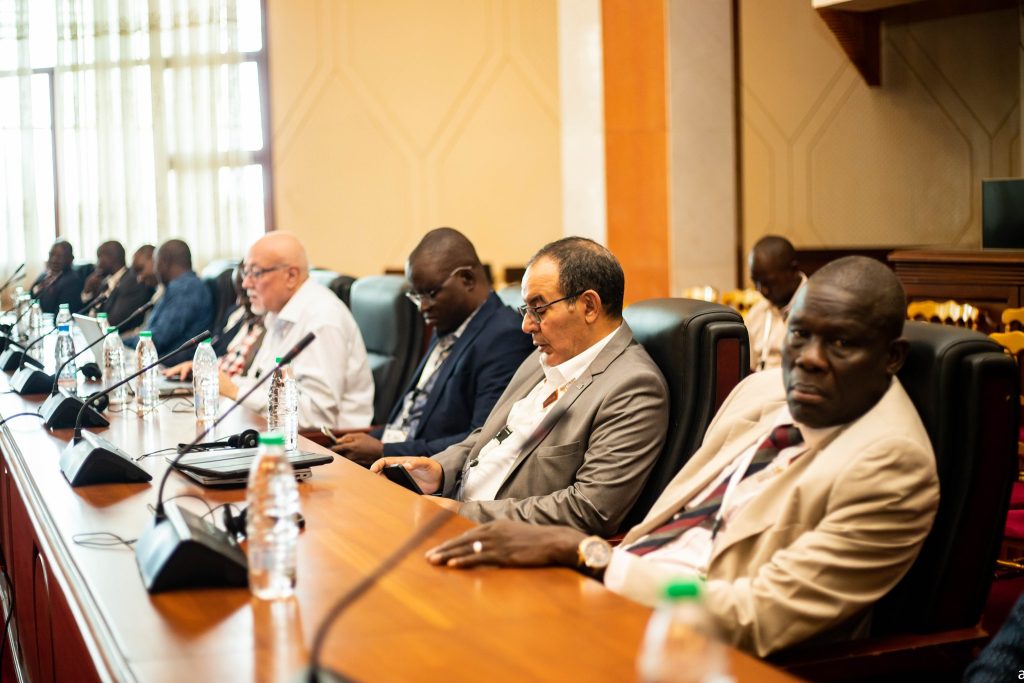 She urged all universities to collectively support the RUFORUM Secretariat during resource mobilization. "It is important to note that RUFORUM Secretariat is not a donor as many of the members might perceive it. Rather, RUFORUM Secretariat works with all of us to raise resources that can either be sub-granted and/or directly disbursed by the funding agency to each of the universities that is participating. The Secretariat can support the universities efforts in training and ideation processes as well as brokering partnerships with ease. However, we need to ensure that we are all cooperative," She stated. Presenting a lead paper titled, Enhancing Safeguarding at institutions of higher Learning, Prof. Nawangwe noted that Makerere University  is committed to being a professionally governed, equitable, inclusive and gender mainstreamed institution. In line with this commitment, Makerere University has cited the need to have a comprehensive safe guarding policy that is intentional in ensuring that important elements of safety and protection are considered and all the common forms of risk, abuse and harm are emphasized.
According to Prof. Nawangwe, over the years Makerere University has built a record of governing and administrative policies and frameworks such as the Makerere University Policy and Regulations against Sexual Harassment, Makerere University Gender Equity Policy, the Student Accommodation Policy, the Risk Management Plan, the  Policy on Persons with Disabilities, the Human Resources Manual as amended, Information and Communication Technology Policy  which addresses issues of cyber security  and abuse and the Open Distance and E-learning Policy. However, these do not adequately and comprehensively address the key elements of safety and protection.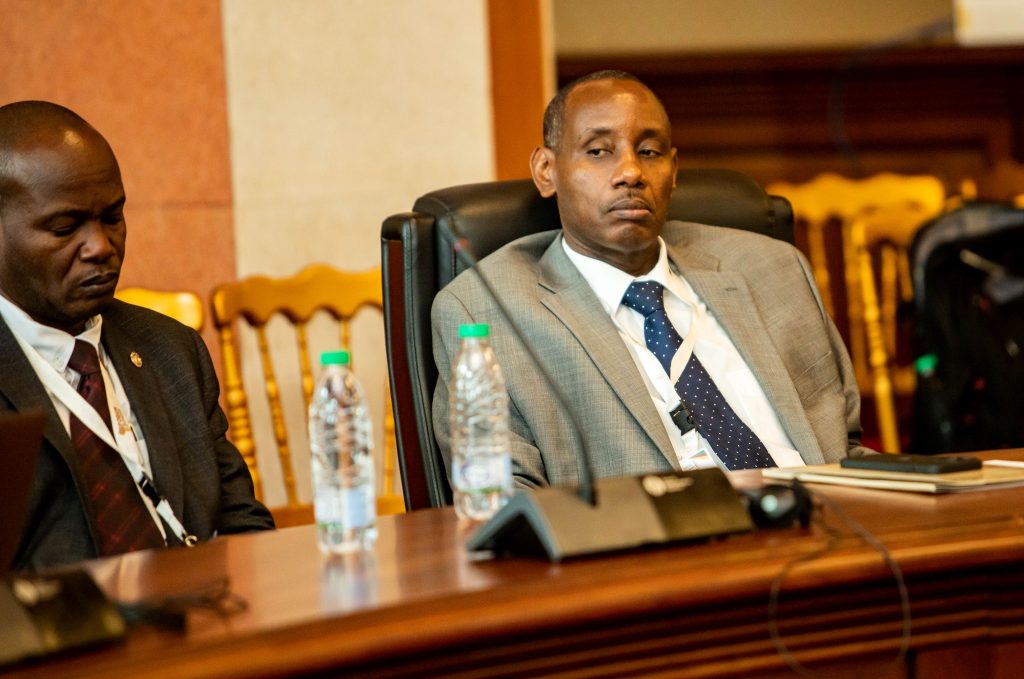 "These policies only feature identification and prevention as elements of safeguarding hence guidance on the report procedures are least provided for. They much highlight emotional risk and harm and neglect cyber security threats, financial exploitation, limitation of academic freedoms for staff and students," he said.
"All in all, the policies lack some of the internationally considered forms of risk, abuse and harm.  In Africa, we are the second recipients of refugees in the whole world, but we lack anything about protecting refugees in our policies and some of the policies do not have the strategic plans to address any form of risk, abuse and harm," he added.
He mentioned that the COVID 19 pandemic escalated the issue of mental health with so many cases of mental illnesses globally, an indicator that it is only in a safe and protected environment that people are mentally healthy to be fully creative and innovative.
The Vice Chancellors Forum 2023 also deliberated on topics such as exploring mechanisms for integrating universities into national and regional innovation systems and aligning African agricultural higher education to the future-of-work on the continent and globally.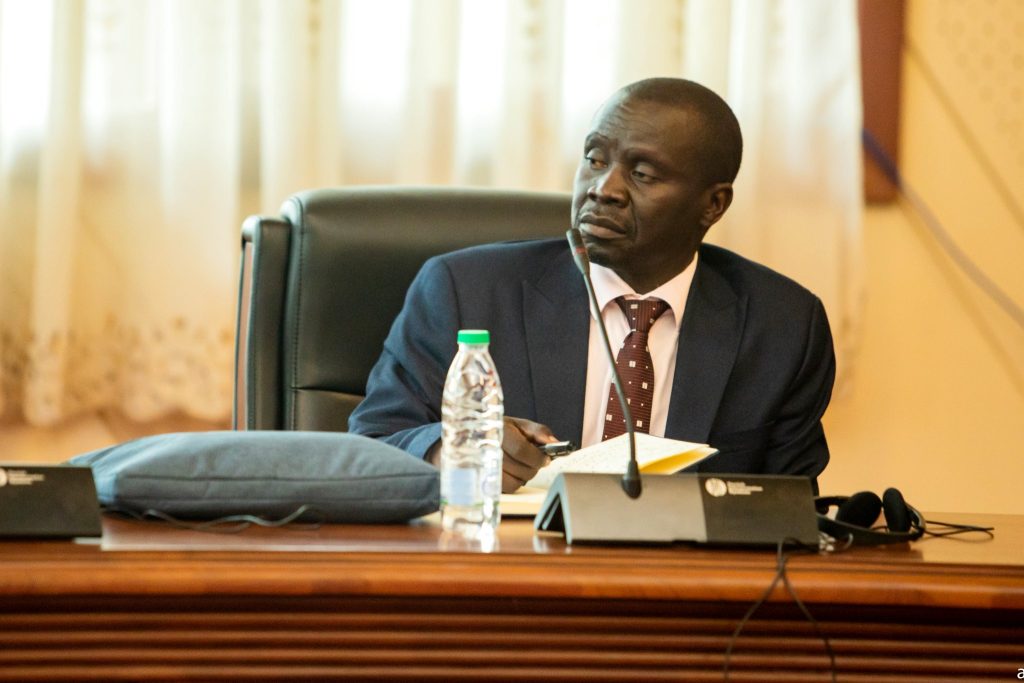 Presenting on behalf of Prof. Bonang Mohale, Chancellor, University of Free State, South Africa, Agnes W. Mwang'ombe, a Professor Emeritus of Plant Pathology- Department of Plant Science and Crop Protection- University of Free State said that university education has become very competitive yet it is crucial for universities to remain ahead and relevant to their clients and other stakeholders through inclusive virtual modes that have set in new dimensions such as in-house pool of talent that in most cases await to be tapped. She mentioned that it is high time for Universities to shun away from the rampant blame games of how African graduates are not ready to tackle community challenges and focus on revamping, modifying and creating new systems of conducting research.
"As universities, we are expected to produce relevant information, knowledge, technologies, and innovations to fulfill aspirations; develop mechanisms to tap on human resource and mobilize research funds for the university. There is need for actual retooling of academic staff to be able to harness the various competences and skills represented in the universities including students through building alliances and effective teams to grant calls with wider society impact," she said.
In the context of food and nutrition insecurity, Prof. Mwang'ombe noted that the changing climate has dwindled natural resources and increased social and economic inequalities hence raising concerns for more health food systems and eco-system services. She therefore called for collective efforts towards building resilience for sustainable agriculture and economic empowerment of those most affected by climate change through bio diversity restoration using natural based solutions.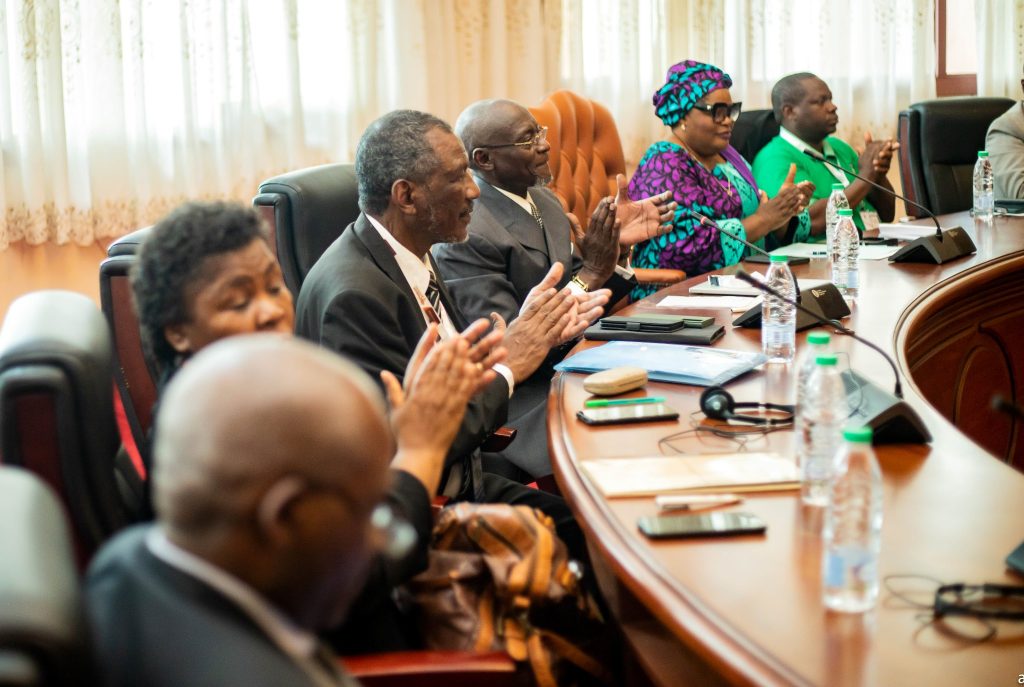 "Food and nutrition is constrained by many factors including the heavy reliance on very few staple crops yet Africa has the diversity of crops some of which can handle some of the current situations," she noted.
Painting a picture of the Future of Work for a competitive Africa, Prof. Peter Kamwi Matengu, Vice Chancellor, University of Namibia, was concerned about the role of higher education in developing interventions as a mitigating factor towards decreasing jobs in the agricultural sector. According to him, a report published in 2023 by the World Economic Forum recorded 673 million jobs across the globe. It is however expected that this number will decline by 83 million hence creating a job deficit of about 2%.
"It is not surprising that the field of agriculture which has increasingly been mechanized and automated will lose up to 60% of the jobs. The World Economic Forum report also notes that although the automation in Agriculture will create up to 25% of jobs, it is also expected that 75% of job will be lost in Africa if there is no intervention of up scaling and re scaling. This also means that 44% of the workers whose skills need to be upgraded will face a disruption," he said.
Prof. Kamwi Matengu called upon universities in Africa to undertake relevant, impactful, responsive research that majorly focus on participation.  " The kind of research, I am talking about should enable us translate our knowledge into practice  and African education should focus on national self- reliance and train people to be internationally competitive and to be very  aware that we have  the responsibility of the welfare of everyone,"  he emphasized. The Vice Chancellors' Forum 2023 was moderated by Prof. Roger Tsafack Nanfosso, Vice Chancellor, University of Dschang and Canon Prof. Olivia Nassaka Banja, Vice Chancellor of Ndejje University.
Call For Expression of Interest: MURBS Independent Trustee (RE-ADVERTISED)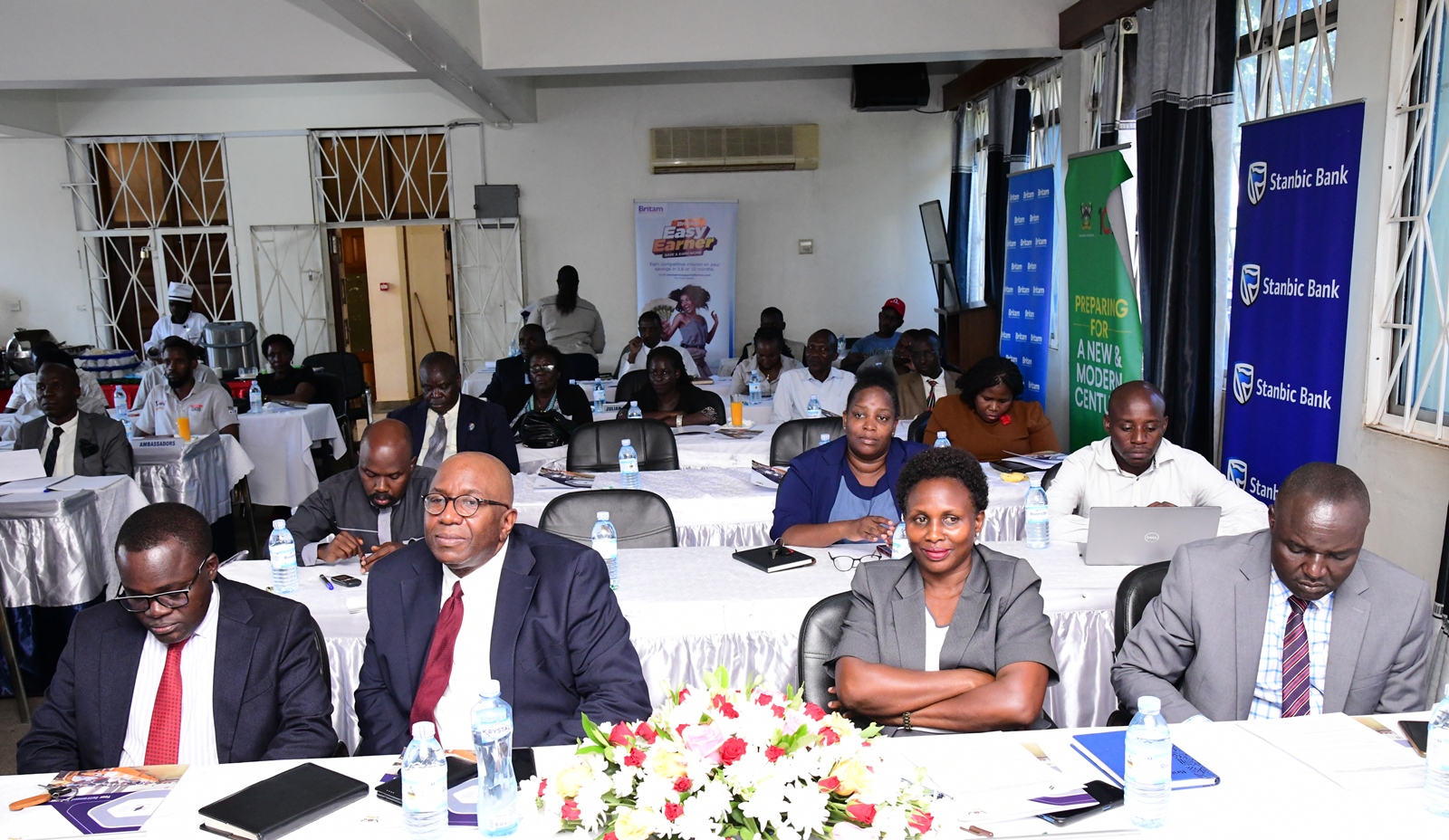 Makerere University Retirement Benefits Scheme (MURBS) is a Scheme for Makerere University staff. MURBS was established under irrevocable trusts with effect from 1st April 2009. MURBS was set up by Makerere University for the purpose of providing retirement benefits to employees of Makerere University upon retirement from the University. The Scheme is governed by a Board of Trustees whose fiduciary mandate is enshrined under the Trust Deed and Scheme Rules. MURBS is a Mandatory Employer-Based Scheme that is licensed with the Uganda Retirement Benefits Regulatory Authority (License No. RBS.0005).
MURBS is inviting Eligible Individuals to submit their Expression of Interest to join the MURBS Board of Trustees in the capacity of an Independent Trustee.
Eligibility Criteria for the Independent Trustee of MURBS
Individuals interested in this role should satisfy the following Eligiblity Criteria:
a) Meet the MURBS Fit and Proper Criteria (Download the form from the MURBS website at https://murbs.mak.ac.ug/join-our-team/);
b) A minimum of a Postgraduate qualification in any of the disciplines; Strategy Planning and Management; Pension Administration and Management; Finance or Commerce, Investments; Insurance, Statistics, Actuarial Science, Economics, Mathematics, Literature, or Law;
c) At least 3 years' experience as a member of the Board of Directors of an entity with assets not less than Ushs 50bn or at least 3 years' experience as a Trustee of a Retirement Benefits Scheme whose Fund value is not less than Ushs 50 bn; and,
d) Not a member of staff of Makerere University or a member of Makerere University Council in the last five (5) years.
Submission Deadline: 3:00 pm on 19th December 2023.
Detailed Terms of Reference to support response to this call can be accessed via the link: https://murbs.mak.ac.ug/join-our-team/ or by sending an email to info@murbs.mak.ac.ug to request the same.