Etheldreda Nakimuli-Mpungu: Innovator in Mental Health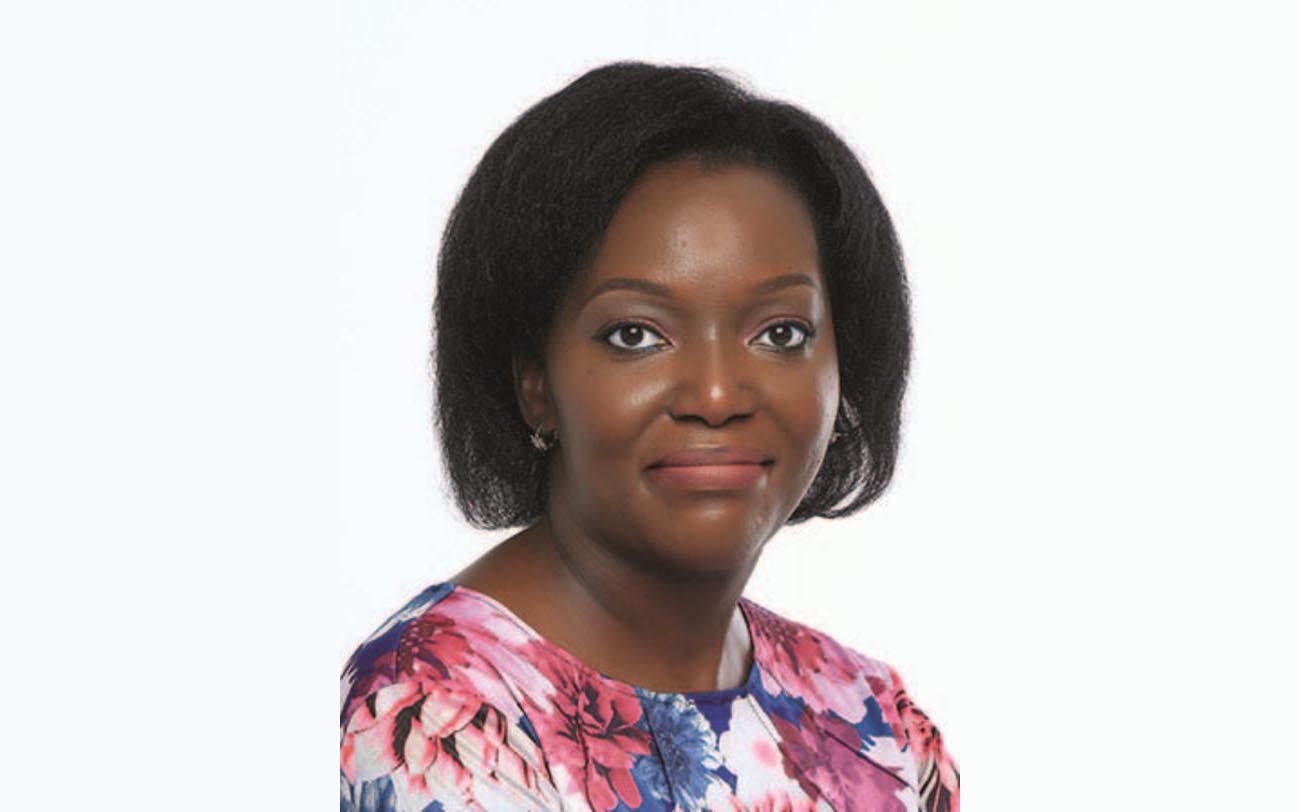 Etheldreda Nakimuli-Mpungu is a rising researcher and clinician doing innovative work in mental health and HIV in sub-Saharan Africa. She is a Senior Lecturer and psychiatric epidemiologist in the Department of Psychiatry at Makerere University College of Health Sciences (MakCHS) and head of the consultation–liaison psychiatric service at Mulago National Referral Hospital, Kampala, Uganda. Almost a decade ago, she recalls that "around that time, there were researchers who had resolved that Africans cannot comprehend psychotherapy; therefore, they gave persons living with HIV antidepressants as first-line treatment for mild-to-moderate depression in their research studies. In fact, there was an NIH funded grant in my department at the time that was evaluating the use of antidepressants for depression among people living with HIV. I said to myself, but this is not right because antidepressants are not the first-line treatment." She "strongly believed that what we should be doing was to develop culturally appropriate psychotherapy for depression" in this population.
Nakimuli-Mpungu's PhD had shown depression was fairly common among patients attending rural HIV clinics in Uganda and it affected their adherence to antiretroviral treatment. She successfully submitted a research proposal to Grand Challenges Canada and, together with her colleagues, teamed up with Edward Mills in Canada to develop and test in a pilot trial a culturally sensitive group support psychotherapy (GSP) for people with mild-to-moderate major depression and HIV. Nakimuli-Mpungu and colleagues went on to complete a cluster randomised trial to evaluate the model on a large scale, with trained lay health workers delivering the GSP. They showed that the effect of GSP on depression was sustained at 2 years, and treating depression resulted in improved adherence to antiretroviral medication. Nakimuli-Mpungu and colleagues are now seeking to replicate their work on GSP outside of Uganda. "That is the next step…If we have that evidence as well, then we're at the stage of scaling up." They are also adapting their model for young people aged 10–18 years and are creating an online platform to deliver psychotherapy because, she notes, the COVID-19 pandemic has created a need for digital health.
Mills, Professor at the Department of Health Research Methods, Evidence, and Impact, McMaster University, Hamilton, ON, Canada, comments: "Ethel is among the most important clinical researchers in Africa as she has the unique ability to ask important questions, get the clinical trials funded and conducted reliably, and personally analyses the data. Very few researchers anywhere can do all of this themselves."
Her parents encouraged Nakimuli-Mpungu to pursue medicine. "Our parents really wanted us to get educated and become worthwhile citizens", she says. "My earliest memory was that my mum used to say that girls become doctors". Fortunately, Nakimuli-Mpungu found sciences interesting and excelled in them. She studied medicine at MakCHS, graduating in 1999. Her path to psychiatry and research came during a job as a medical officer at Butabika National Referral Mental Hospital in Kampala. She initially thought she would be working in the hospital's general ward. But when she arrived, she was assigned to the female psychiatric ward and told to start seeing patients. "Almost immediately, I noticed there were really physically sick people on the psychiatric ward, and I had never seen this in my training. Very sick people: wasted, coughing, chronic diarrhoea. It didn't take long to realise that these were patients with HIV." But she could find little information on HIV and mental health in her psychiatric textbooks and searched online for research on HIV and mental disorders. "When I read those papers, immediately I said, I think this is the research I should also be doing, here in these patients who I'm seeing on a daily basis." Butabika Hospital gave her a scholarship and she enrolled in the masters in psychiatry programme at MakCHS in 2003, graduating in 2006. Her research was a comparative study of primary mania versus secondary mania of HIV/AIDS. "It was, to my knowledge, the first time on the African continent that that kind of research was done", she says. In 2007, she was awarded an International Fulbright Science and Technology Award for PhD studies and went on to complete her PhD in psychiatric epidemiology at Johns Hopkins University, Baltimore, MD, USA, in 2012.
Seggane Musisi, Professor of Psychiatry at MakCHS's Department of Psychiatry, describes Nakimuli-Mpungu as "a bright and gifted scholar…She has impacted Ugandan and world psychiatry by working to improve access to care of stigmatised, marginalised, and hard to reach people with severe
mental illness in LMICs." Nakimuli-Mpungu believes the mental health focus in Uganda needs to shift. "The problem in Uganda, maybe not only in Uganda, is that our focus is on the extreme end of the mental health spectrum, severe mental disorders…I feel that we should prioritise mental health. This requires creating awareness, education, and identifying the mild cases and then you step in at that stage…All health workers need to have at least the basic knowledge; they need to learn simple mental health screening to recognise depression. And when you identify a problem, immediately do something, give them an intervention. This does not call for specialised health workers because they're not there. But we all have mental health, and our mental health needs to be taken care of. Otherwise, it makes our physical health worse, we can't work, so we can't develop our communities."
Fostering Continuous Improvement of Public Health Laboratory Services In Uganda: IDI's Contribution (2018-2020)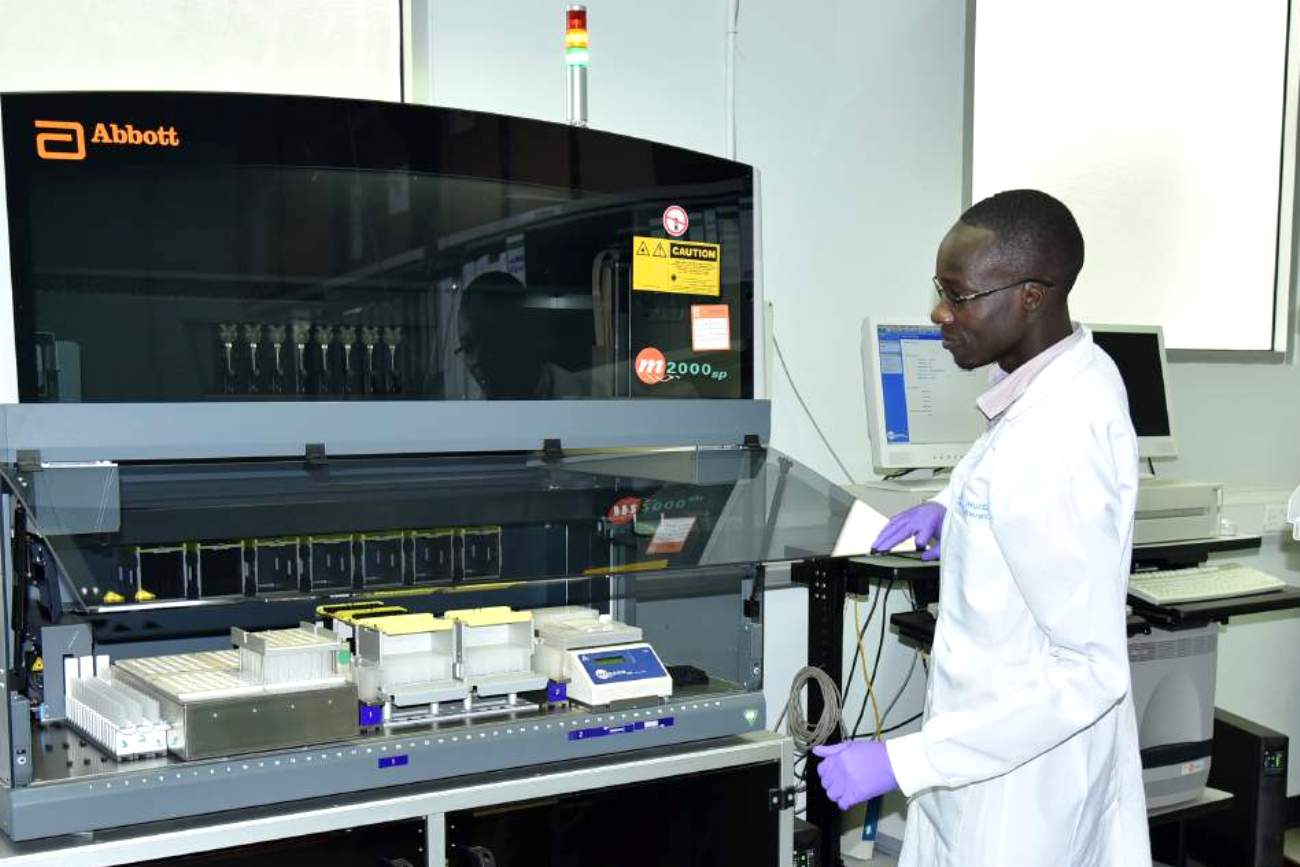 The Infectious Diseases Institute (IDI), Makerere University houses a state of the art laboratory – the Core Laboratory (CL) – certified by the College of American Pathologists (CAP) and accredited by the Uganda Ministry of Health (MoH) as a lead partner in strengthening laboratory systems.
In line with its 5-year (2018-2023) goal of 'providing high-quality lab services at IDI to meet both clinical and research demands, to support the sustained improvement of lab capacity across Uganda with systems of assured and consistent quality' to conduct routine testing, specialized clinical research trials, and detection of virulent pathogens of epidemic outbreak nature.
To match internationally standards for clinical laboratory methodologies and clinical applications, the CL has maintained a 25-year record of conducting at least 01 internal audit, 04 external audits annually, besides bi-annual inspections by the College of American Pathologists (CAP), to incorporate the latest best practices. Further, the CL continuously improves its technology and automation to increase productivity and enhance testing turnaround time (TAT).
The CL operates in a One IDI approach, where sister Technical Programs source its support, besides the Ministry of Health of Uganda, local and international academic research institutions and individual research fellows. The outbreak of COVID-19 in December 2019 was an opportunity for growth and expansion for the CL, to support national and global preparedness and response to infection prevention and control (IPC). To date, the CL has registered several milestones in enhancing disease laboratory TAT for COVID-19 testing, strengthening human capacity at the forefront on COVID-19 IPC, sustaining laboratory services for other communicable and non-communicable diseases as well as answering research questions.
Please see Downloads for the full technical brief.
UniCare App: 24/7 Access to Counselling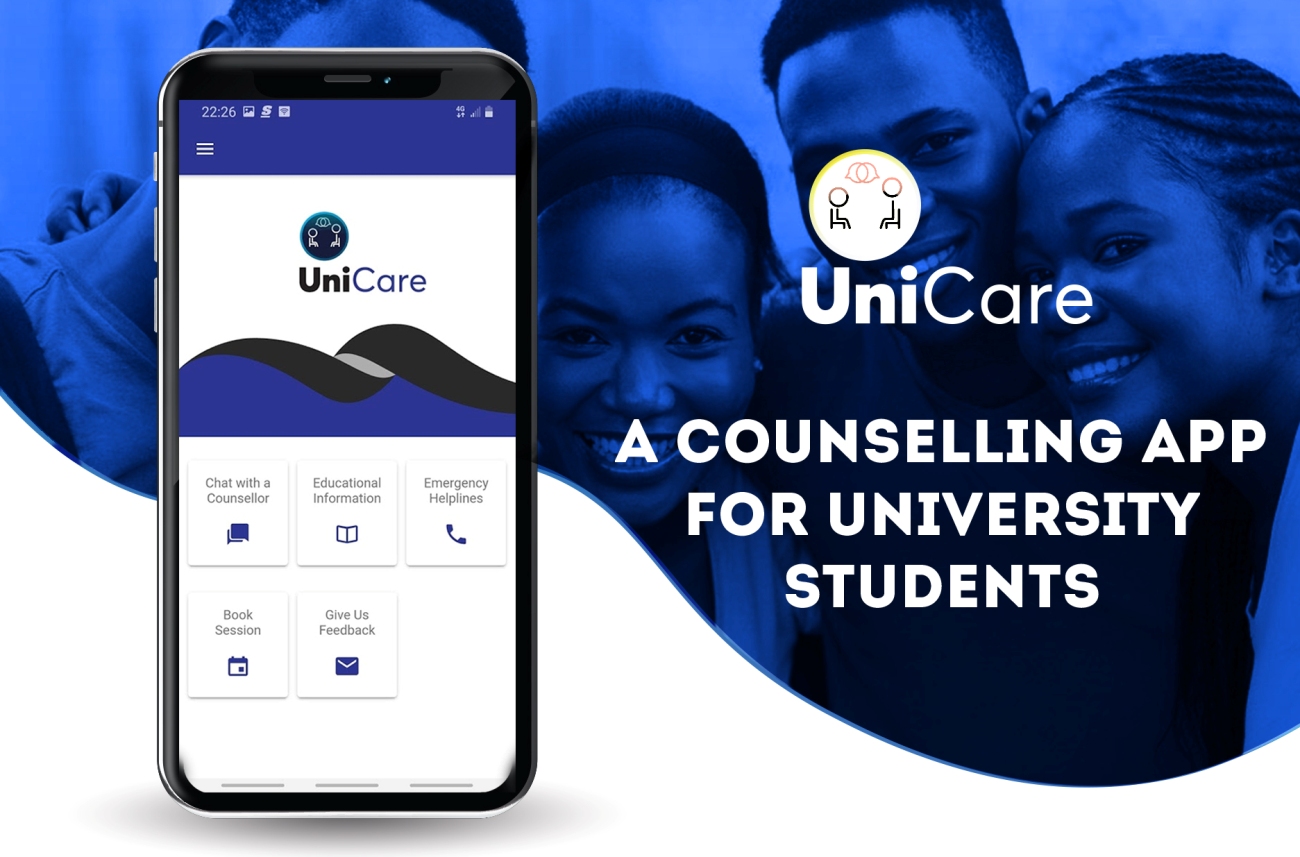 The Counselling and Guidance Centre (CGC) has developed UniCare, a counselling App for the Makerere University community members (Staff and Students).
Do you have personal concerns that need addressing?
Do you need to improve your life skills?
Are you struggling with something and need to talk to someone professional in confidence?
Then download UniCare from the Play Store and use it at any time of your convenience.
You can access counselling services through instant messaging, phone calls and other forms.
Enquiries:
Tel: +256-751-700897
Email: rbaguma[at]cit.ac.ug, henry.nsubuga[at]mak.ac.ug
Call for Applications: PhD Fellowships in Bioethics (4th Cohort)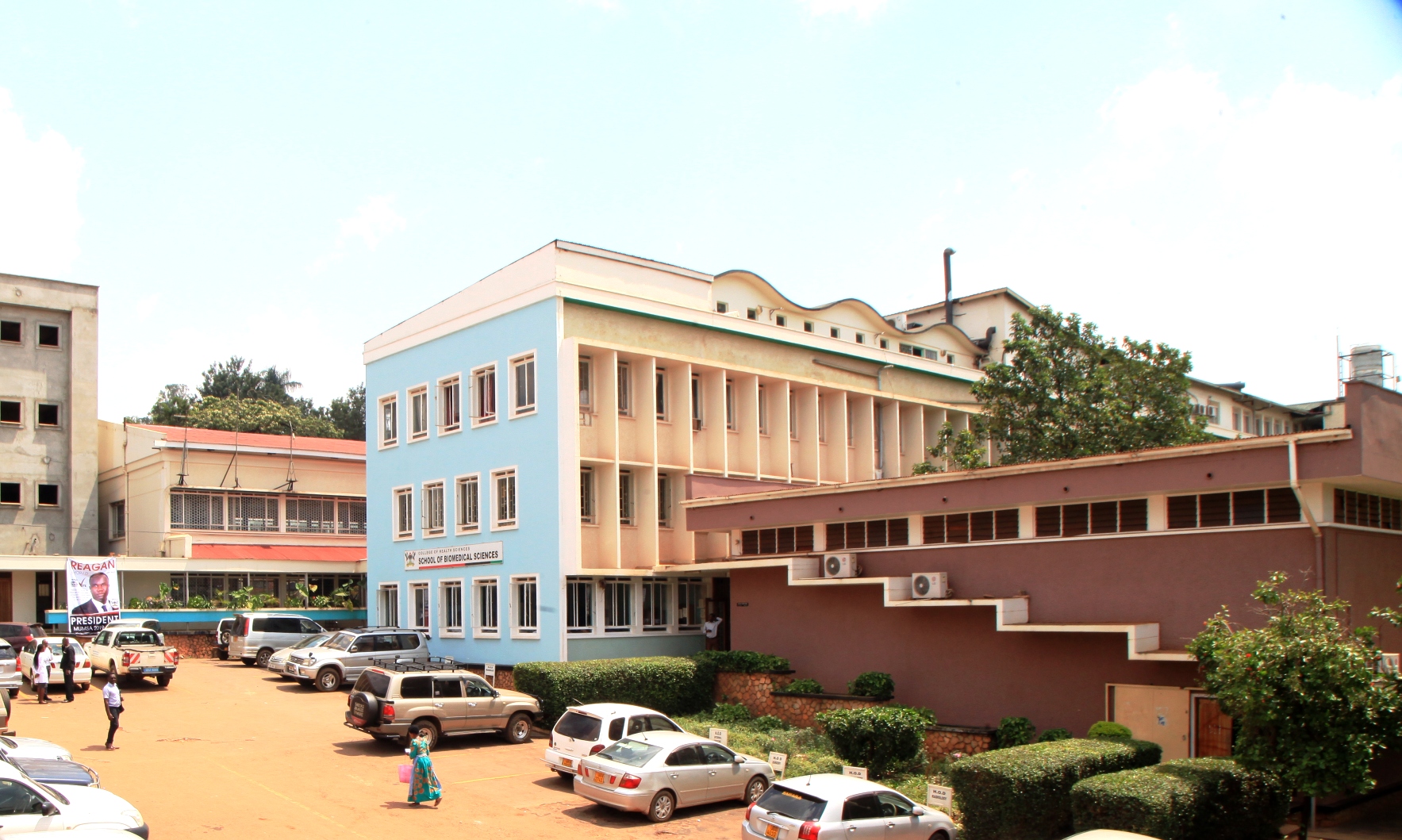 Applications are invited for PhD fellowships in bioethics from Makerere University College of Health Sciences (CHS) faculty and individuals who participate in the academic activities of the college who are interested and COMMITTED to becoming bioethics scholars.
Successful applicants should be willing to become bioethics scholars as they work within the structured and mentored training programme with a focus on any aspect of international research bioethics related to Health Sciences. Funding will be available to support 2 successful doctoral candidates up to 3 years of accelerated training leading to the award of the Makerere University doctoral degree.
Eligibility
This training is open to faculty including people who contribute to teaching and research at Makerere University or one of its partner institutions in Uganda, who meet any of the following criteria:
a. Able to articulate a clear research bioethics problem of interest to them.
b. Demonstrate prior participation in bioethics, beyond having submitted research proposals to an IRB.
c. Demonstrate a basic understanding of bioethics in order to know that this is an appropriate next step for the applicant.
d. Demonstrate past active participation in bioethics in health service delivery or at the interface of health related ethical-legal issues
e. Provide evidence of experience in research in bioethics and or authorship in this field
f. Prior master's level or fellowship level training in bioethics or related fields.
Criteria for Selection
Demonstrated interest in doctoral research training and conducting research with a focus on
research bioethics.
Potential to handle rigorous academic requirements of the doctoral program.
Having a plan for career development
Capacity towards attaining research leadership and international recognition in bioethics.
Female candidates and medical doctors are especially encouraged to apply
Application Process
Applications must be submitted to makbioethics[at]gmail.com and should consist of a cover letter (1 page only), a resume (not more than 3 pages), a personal statement (Maximum 1 page), a Makerere University formatted PhD research concept (Maximum 10 pages) and two letters of recommendation (sent separately by the referees to makbioethics[at]gmail.com). The personal statement should include your contribution to the academic and research life of a department at Makerere University College of Health Sciences, your aspirations for career progression in the next 5-7 years, research interests and any information you consider relevant.
Closing date for the receipt of applications is 8th October 2021.
Enquiries can be forwarded to the PI, of the PhD bioethics research training Program on makbioethics[at]gmail.com
Timelines:
Application deadline: October 8, 2021
Interviews: October 15, 2021
Notification date: October 22, 2021
Proposed start date: November 1, 2021
Part of this training will take place at Johns Hopkins University Berman Institute of Bioethics in the USA in Year 1 for a total of 2-3 months. Successful candidates will receive a monthly stipend based on USA National Institutes of Health regulations, tuition, research funds and travel to the USA. Applicants should demonstrate excellent communications skills and will be expected to work as part of a highly motivated, result oriented bioethics group.