Taking Mak Research to Communities Using Famous VJs – Bukedde TV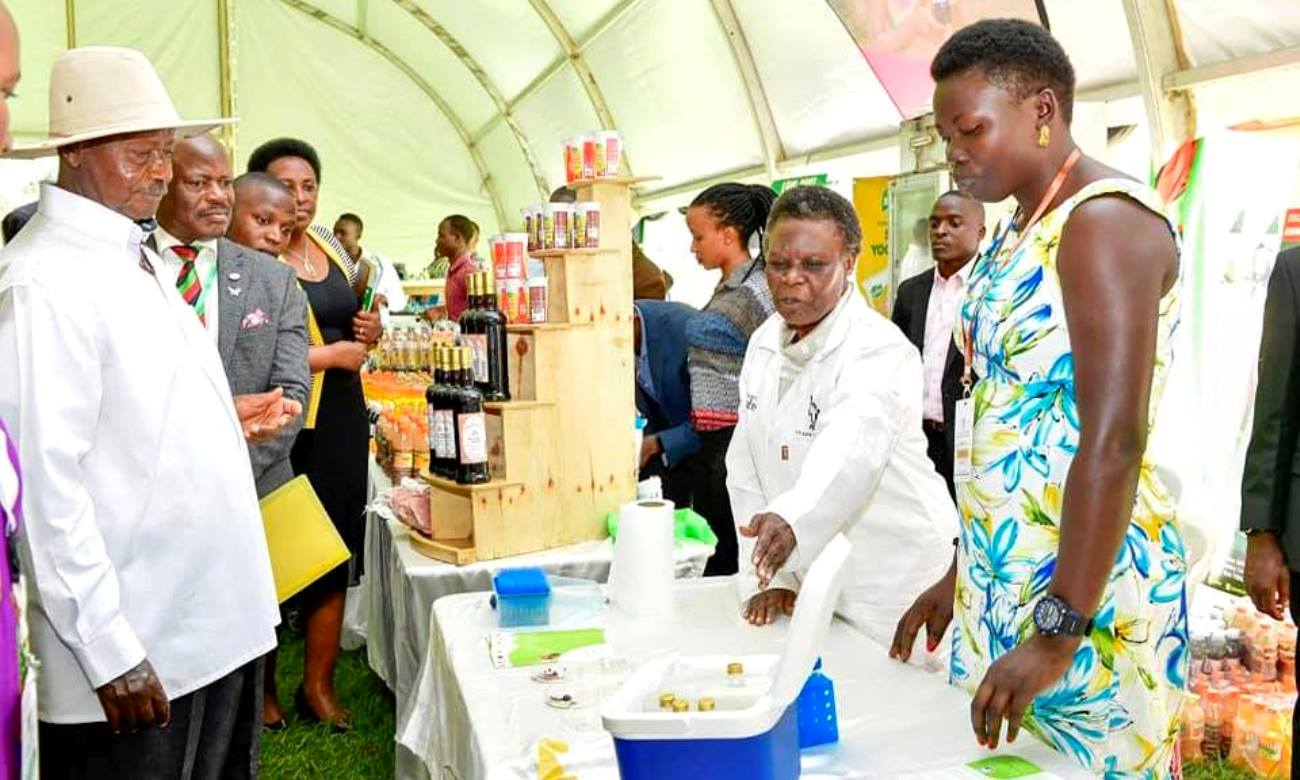 Following successful airings on Saturday 13th March, 2021 for Western Uganda audiences on TV West and Saturday 1st May, 2021 for Northern Uganda audiences on Wan Luo TV, this week the campaign to create public awareness of Makerere University's research will focus on Central Uganda.
Held under the theme "Communicating Science", the campaign is part of a project by the Department of Journalism and Communication, College of Humanities and Social Sciences (CHUSS) funded by the Makerere University Research and Innovations Fund (MakRIF).
The project titled: Using Video Jockeys (VJs) To Promote Public Engagement and Awareness of Makerere University Science will shine a spotlight on some of the innovations from various colleges using at least five languages (Acholi, Ateso, Luganda, Lugbara and Runyankore).
"I am happy to share that the 22-minute documentary titled: THE SCIENCE OF MAKERERE UNIVERSITY – PART 1: POLLUTION, will air this week on Thursday 6th May, 2021 between 7:30 pm and 8:00 pm on Bukedde (1) TV Station in Luganda," explained the Project Principal Investigator (PI), Dr. Brian Semujju.
In addition to TV stations, the campaign will extend to makeshift video halls, local video libraries, a YouTube channel, and social network sites.
2,134 Students Graduate from CHUSS with a Record 22 PhDs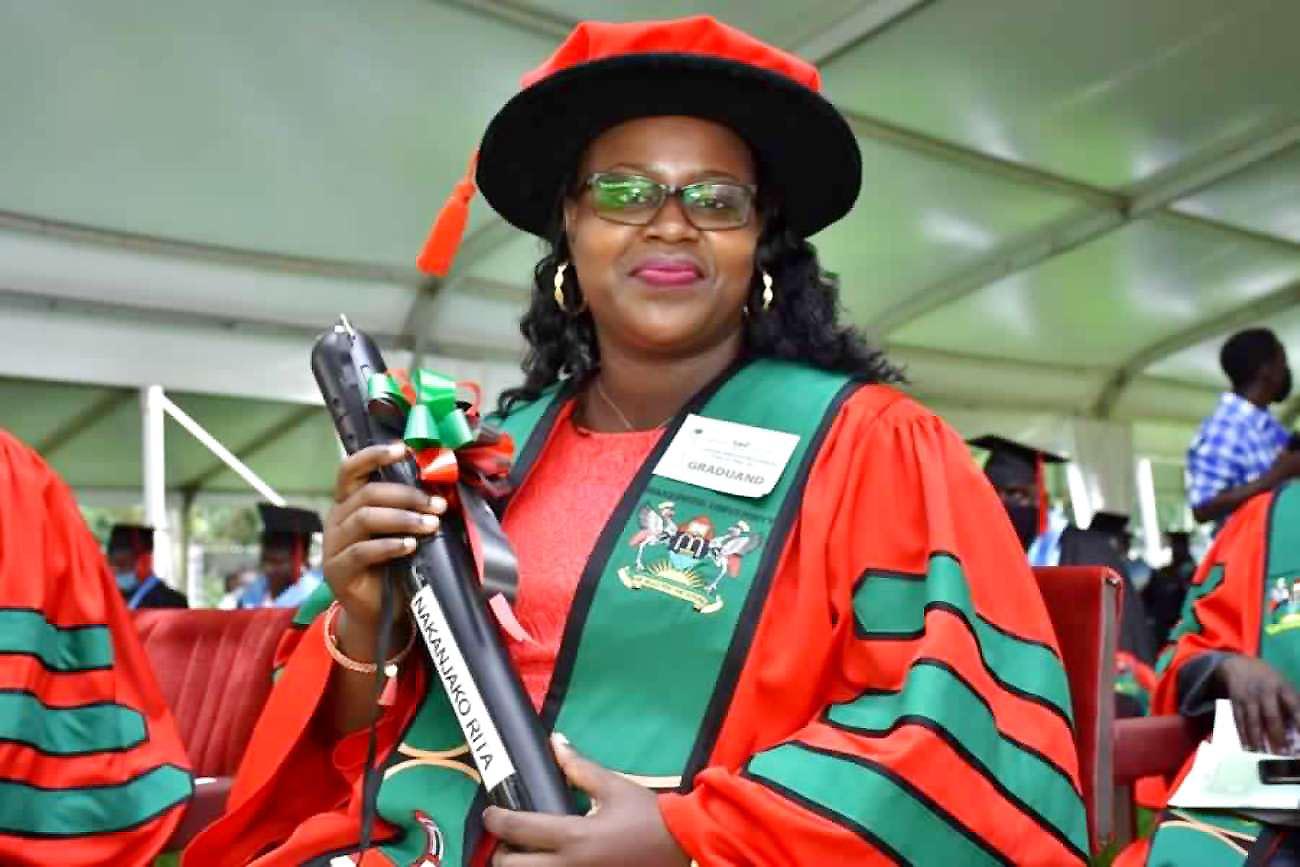 By Hasifa Kabejja
Friday, 21st May 2021 marked the end of the five-day 71st graduation ceremony of Makerere University with the College of Humanities and Social Sciences (CHUSS) presenting a total of 2,136 students for the award of degrees and diplomas in various disciplines. Of the 2,136 students, 1,338 were female and 798 male.
A total of 22 students graduated with PhDs. These included; Mr. Aleu Garang Aleu, Ms. Alidri Agatha, Ms. Ddungu Mugabi Rachael, Ms. Kaije Doris, Mr. Kakuru Robert, Mr Kannamwangi Kyanda Deogratius, Ms. Linda Lillian, Mr. Muhajubu Abudul, Mr. Okello Francis, Mr. Okeny Charles Kinyera, Mr. Sekito Zaid and Ms. Uwineza Mimi Harriet from the School of Liberal and Performing Arts; Mr. Atuhairwe Amos and Mr. Wandera Samuel from the School of Languages, Literature and Communication; Ms. Rita Nakanjako, Ms. Atukunda Gertrude, Mr. Jerome Ntege and Ms. Nanfuka Esther Kalule from the School of Social Sciences; Ms. Nyangoma Anicent and Ms. Akello Judith Abal from the School of Women and Gender Studies; and Mr. Ngabirano Evarist and Mr. Ngendo David Tshimba from Makerere Institute of Social Research (MISR). According to the Principal of CHUSS, Dr Josephine Ahikire, the high number of PhD graduates this time round, is attributed to cohort PhD training largely supported by Gerda Henkel Stiftung in Germany and the Andrew W. Mellon Foundation in New York. The success is also attributed to a dedicated team of academic supervisors at the College.
A total of 200 students graduated with Masters Degrees, 1,912 with Bachelor's Degrees and 6 with a Post Graduate Diploma in Gender and Local Economic Development. Out of the 1,912 Bachelors Degree graduates, 41 attained First Class Honours Degree. Overall, 12,550 students graduated from the 10 constituent colleges of the University with a record 108 PhDs.
Call For Applications: Mak-BSSR Training Support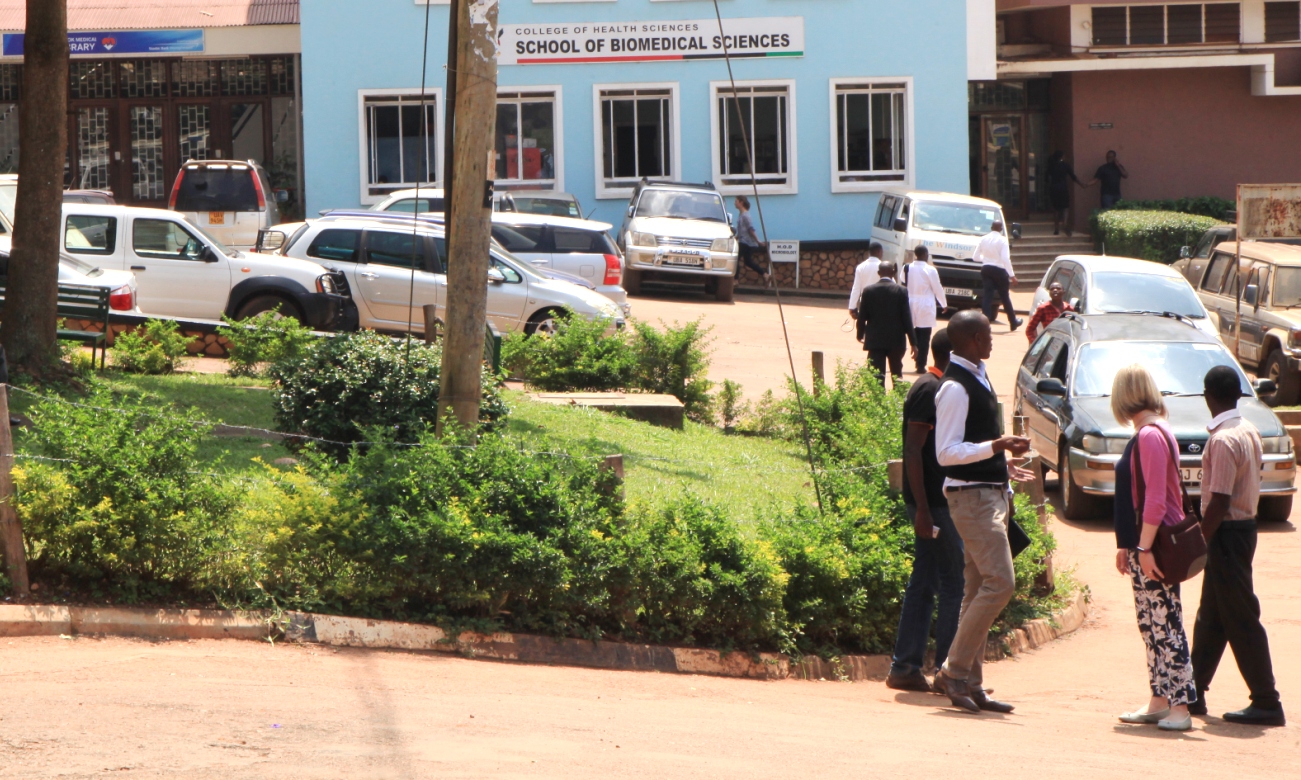 The Makerere University-Behavioral and Social Science Research (BSSR) in HIV Training Program, is a five year project, funded by National Institutes of Health (NIH), National Institutes of Health on Alcohol Abuse and Alcoholism (NIAAA), National Institute of Mental Health (NIMH) and Fogarty International Center (FIC). The major goal is to strengthen Behavioral Social Science scientific leadership and expertise in HIV research at Makerere University in order to address the evolving challenges in HIV care and prevention in Uganda.
The Program is soliciting applications for research training positions in the following categories;
Masters training in the fields of; Health Services Research, Public Health Sociology/Anthropology, Clinical Psychology and Psychiatry.
Long-term BSSR Fellowship
Application Process:
Application letters should be accompanied by a detailed Curriculum Vitae, copies of academic credentials, recommendation letters from two professional references or mentors in the same area of research, Personal Development Plan (Fellowship only), proof of admission at Makerere University (Master's) and a concept/ proposal of your proposed BSS HIV research project. The letters should be addressed to the Training Coordinator, Mak-BSSR Project and sent to: bssr.chs[at]mak.ac.ug.
Submit Applications before: 16th July 2021
Only shortlisted candidates will be conducted.
Please see Downloads for details.
Campus FM Reassured of Frequency Restoration at #MakAMC2021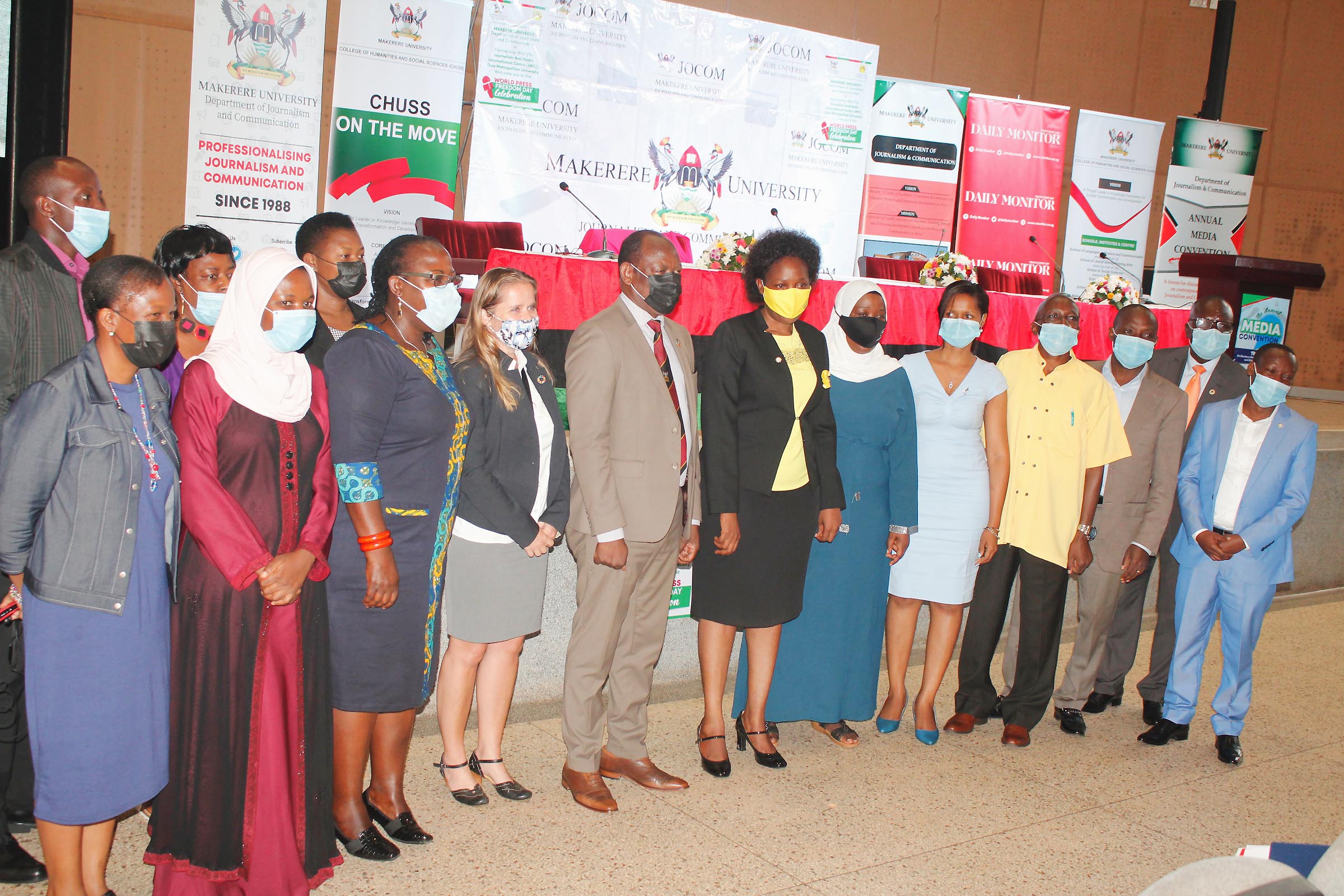 The Minister of ICT and National Guidance Hon. Judith Nabakooba has reassured Makerere University of her readiness to help restore the Campus FM to air so as to contribute to the training of professional journalists and dissemination of research and innovations. Hon. Nabakooba gave her reassurance while presiding over the Annual Media Convention (#MakAMC2021) held in the Central Teaching Facility 2 (CTF2) Auditorium on the morning of Monday 3rd May 2021.
Hosted by the Department of Journalism and Communication since 1998, the Annual Media Convention provides a platform for various stakeholders in journalism, communication and the media to debate contemporary issues affecting these fields. The #MakAMC2021 theme is 'On Elections: Media Freedom, Polarization and (Politics) of the Future.'
"As the Ministry responsible for formulating media policies, we fully associate ourselves with such engagements, and remain available to take part, to listen and to learn" remarked Hon. Nabakooba. "This is in the spirit of our commitment to a participatory and inclusive policy regime, in as far as press and media freedom is concerned" she added.
Whereas she welcomed the advancements in technology that have led to a rapid growth of social media and citizen journalism, the Minister decried the distorted and sometimes inflammatory content it often comes with. "We therefore need a robust and professional mainstream media more than ever, to provide verified, fair, balanced and objective news."
Prior to the Minister's address, the Head, Department of Journalism and Communication, Dr. Aisha Nakiwala had appealed to Hon. Nabakooba, an alumna of Makerere University and the Department specifically, to lead the way in the restoration of the Campus FM radio frequency. The appeal was re-echoed by the Dean, School of Languages, Literature and Communication, Dr. Saudah Namyalo.
Furthermore, in his remarks, the Vice Chancellor emphasized that Makerere's research and innovations output continues to grow by, which calls for a bigger platform to stimulate discussions around them beyond traditional coverage of the launches. He therefore added his voice to that of the Dr. Nakiwala and Dr. Namyalo in appealing to the Minister to champion the restoration of the Campus FM frequency.
"In addition to training our students, it (the restoration of Campus FM's frequency) would be even more useful because a lot of the work being done at Makerere University would now go out to the public" remarked Prof. Nawangwe before explaining, "There are a lot of innovations which could benefit our people but they don't know about them and getting back our radio frequency and adding a TV station would help immensely."
In response to the requests, Hon. Nabakooba asked the Head, Department of Journalism and Communication to write a brief on Campus FM frequency which would aid her follow-up of the matter with the Uganda Communications Commission (UCC).
"I promise that I am going to get in touch with UCC and find a solution to your frequency because we want practical people; if you have your frequency, you will be in position to train on it but also we believe that you have a lot of information (to share).
"I have visited some of your innovations, they are really good and you might find that the public are not aware of these wonderful innovations by Makerere University. We believe that such a platform would be a good one in as far as promoting what Makerere has done but also making it more practical for the community and also we in Government to understand the different projects taking place in our University" added Hon. Nabakooba.
To sum it all up, the Principal, College of Humanities and Social Sciences (CHUSS), Dr. Josephine Ahikire thanked the Minister for making time to attend the Annual Media Convention and requested her as an alumna to enable her alma mater's Campus FM to resume live broadcasts before the centenary celebrations next year.
"We are due to celebrate 100 years at Makerere University in October 2022 beginning in October this year. And so I would like our dear alumni to make a commitment that Campus Radio will already be on (air), where we can sensitize, celebrate and create that positive momentum to take us to the next century. And to us, that would be the greatest gift that our own would have given us" concluded Dr. Ahikire.