Taking Mak Research to Communities Using Famous Video Jockeys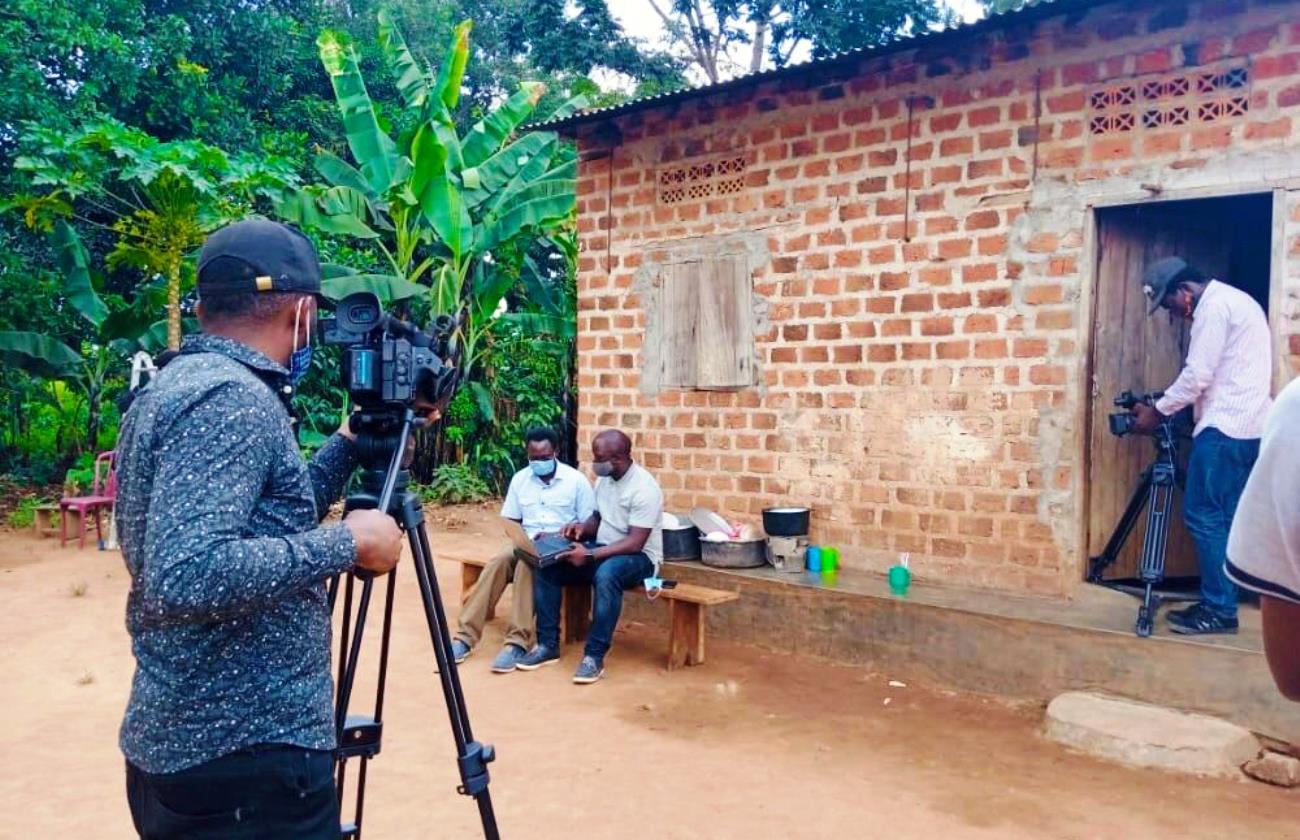 The Department of Journalism and Communication, College of Humanities and Social Sciences (CHUSS) with funding from the Makerere University Research and Innovations Fund (MakRIF) embarked on a project titled: Using Video Jockeys (VJs) To Promote Public Engagement and Awareness of Makerere University Science. The project aims at creating public awareness of Makerere University's research under the theme "Communicating Science".

The project that proposes to shine a spotlight on some of the innovations from various colleges at Makerere University has initially created video documentaries about select innovations. Using famous VJs from at least five languages (Acholi, Ateso, Luganda, Lugbara and Runyankore), the team has interpreted the documentaries to help disseminate research findings to members of communities in these linguistic categories.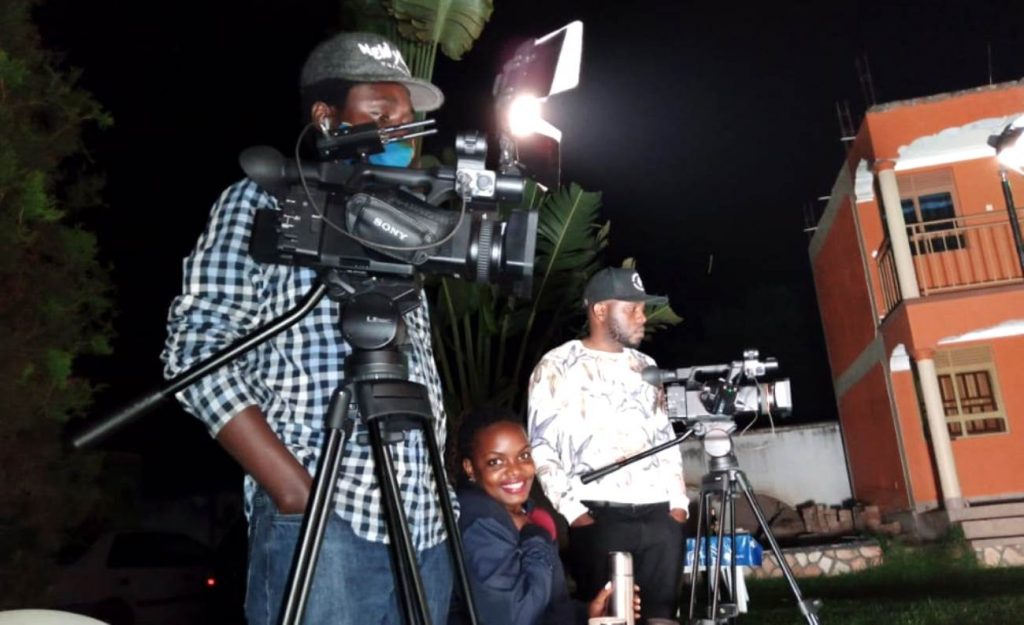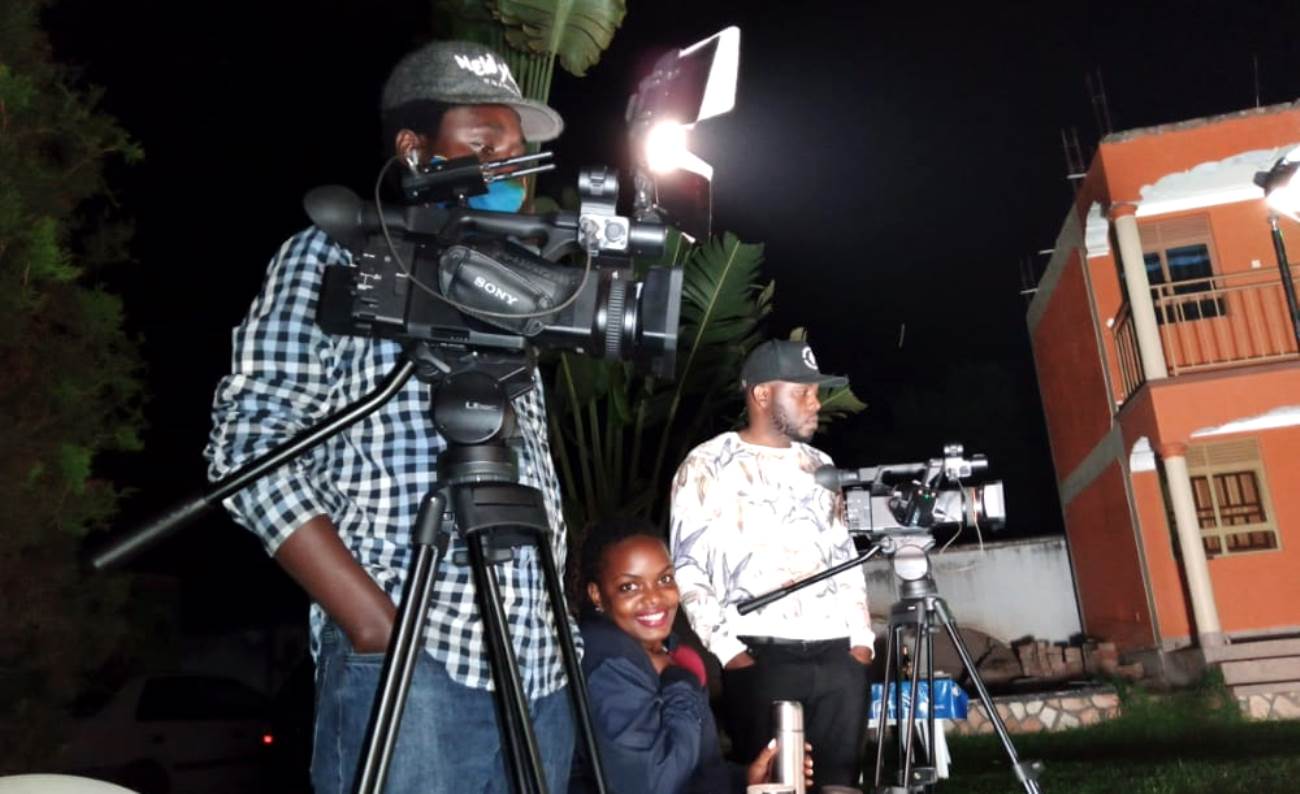 According to the Project Principal Investigator (PI), Dr. Brian Semujju, the documentaries are set to start airing on various regional TV stations commencing this weekend.
"I am happy to inform you that for Western Uganda, the documentary will air on TV West on Saturday 13th March, 2021. The 22-minute documentary titled: THE SCIENCE OF MAKERERE UNIVERSITY – PART 1: POLLUTION, will air between 7 pm and 7:30 pm" he explained.

Please stay tuned for more information in the coming weeks regarding when the other regional TV stations will broadcast the documentary.
Bulage Immaculate emerges best in Journalism and Communication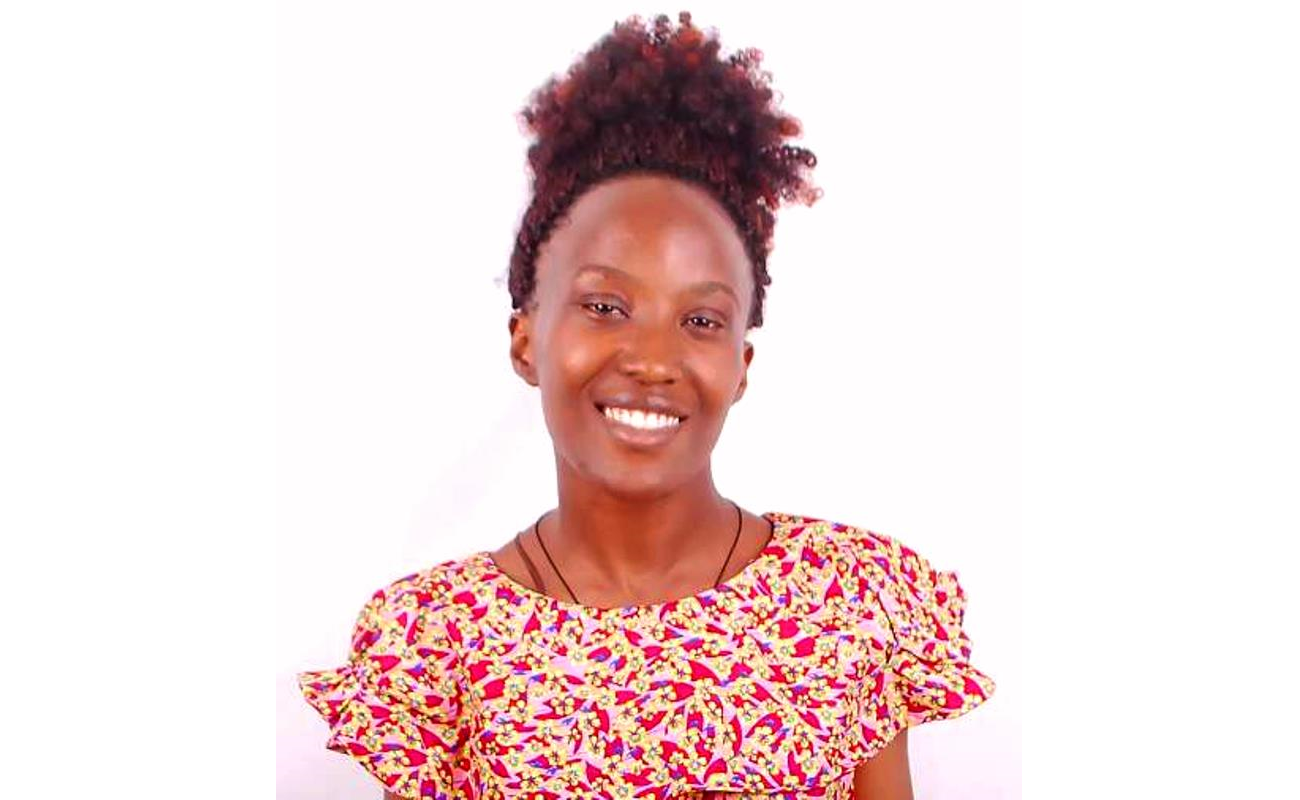 Ms. Bulage Immaculate has always wished to be one of the best writers and news anchors on international channels like BBC and Fox news. With a First Class Degree and the skills acquired during the four years of training in Journalism and Communication at Makerere University, she is optimistic she can make it. Ms. Bulage scored a CGPA of 4.42 emerging best in her class. She is one of the students who will be awarded degrees and diplomas at the 71st Graduation Ceremony of Makerere University set for 17th-21st May 2021.
Excited about her achievement, Ms. Bulage (25 years old) plans to advance to other academic levels with hope of becoming a professor and one of the best public relations strategists in the world. She is most grateful to God, her lecturers in the Department of Journalism and Communication, fellow students, and her parents, Mr. Timothy Pande and Mrs. Gertrude Pande who went out of their way to ensure she attains quality education.
Ssebaggala Stuart the best student in Community Psychology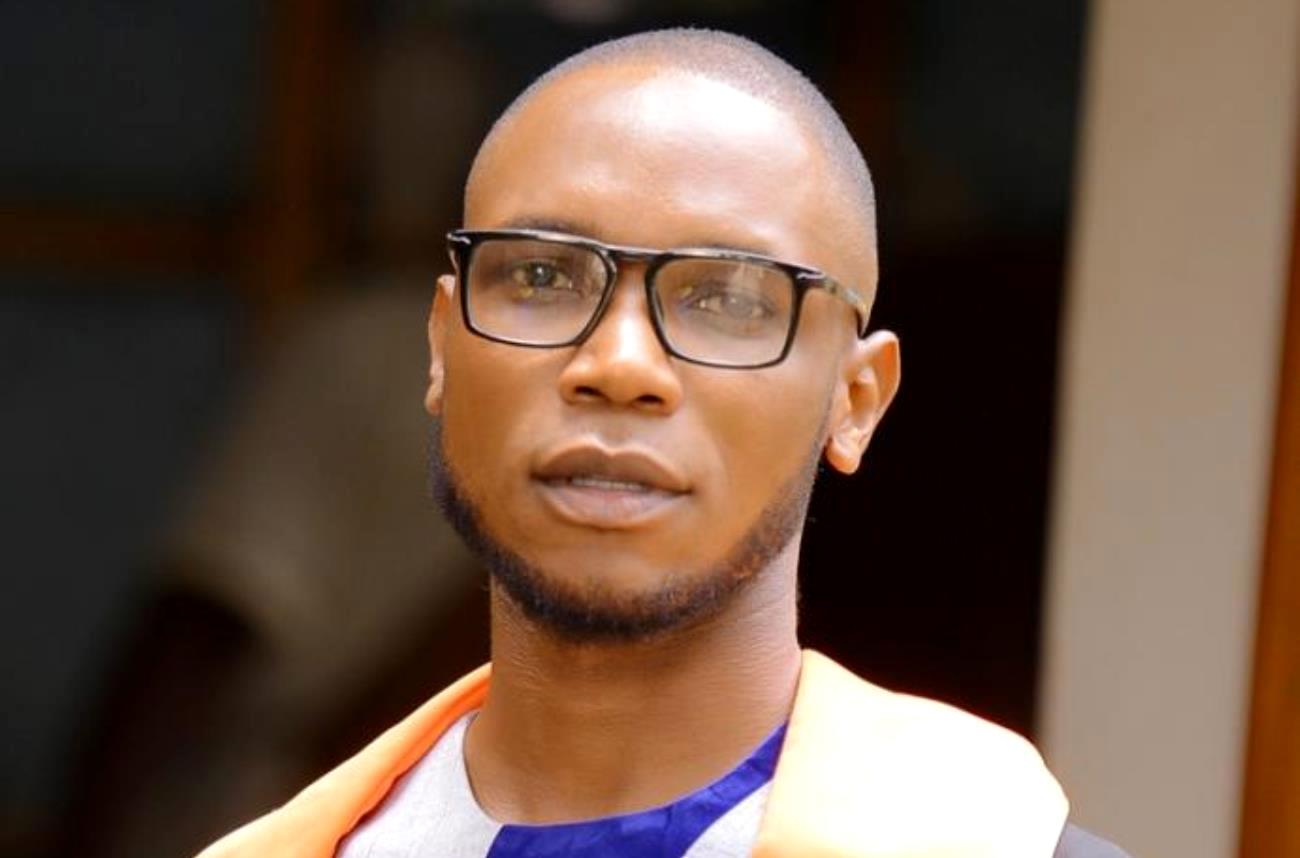 23-year-old Ssebaggala Stuart scored a CGPA of 4.66 to emerge the best student in the Bachelor of Community Psychology programme of Makerere University. Ssebaggala is grateful to his family, lecturers and friends but above all God who made it possible for them to contribute to his success.  Having studied Geography, History, Luganda and ICT at A' Level, Ssebaggala drew inspiration to study Psychology from the desire to understand how a human mind operates, a factor that would enable him relate well with all categories of people but also contribute to solutions to the numerous social challenges affecting humanity. Although he wished to study Law or at least business courses, Ssebaggala does not regret studying Community Psychology. He says the knowledge and skills acquired through the programme expose students to a broad range of employment opportunities.
Attaining a First Class degree is no mean achievement for Ssebaggala. He views his success as a firm foundation for him to pursue further studies and establish himself as a prolific academic and researcher in the field of Mental Health.
As soon as he graduates in May 2021, Ssebaggala hopes to enroll for further studies. He plans to enroll for a Masters and later a PhD in Clinical and Neuro Psychology and wishes to have attained his doctorate by the age of 30.  
Best Bachelor of Social Work & Social Administration Student does not regret missing out on Law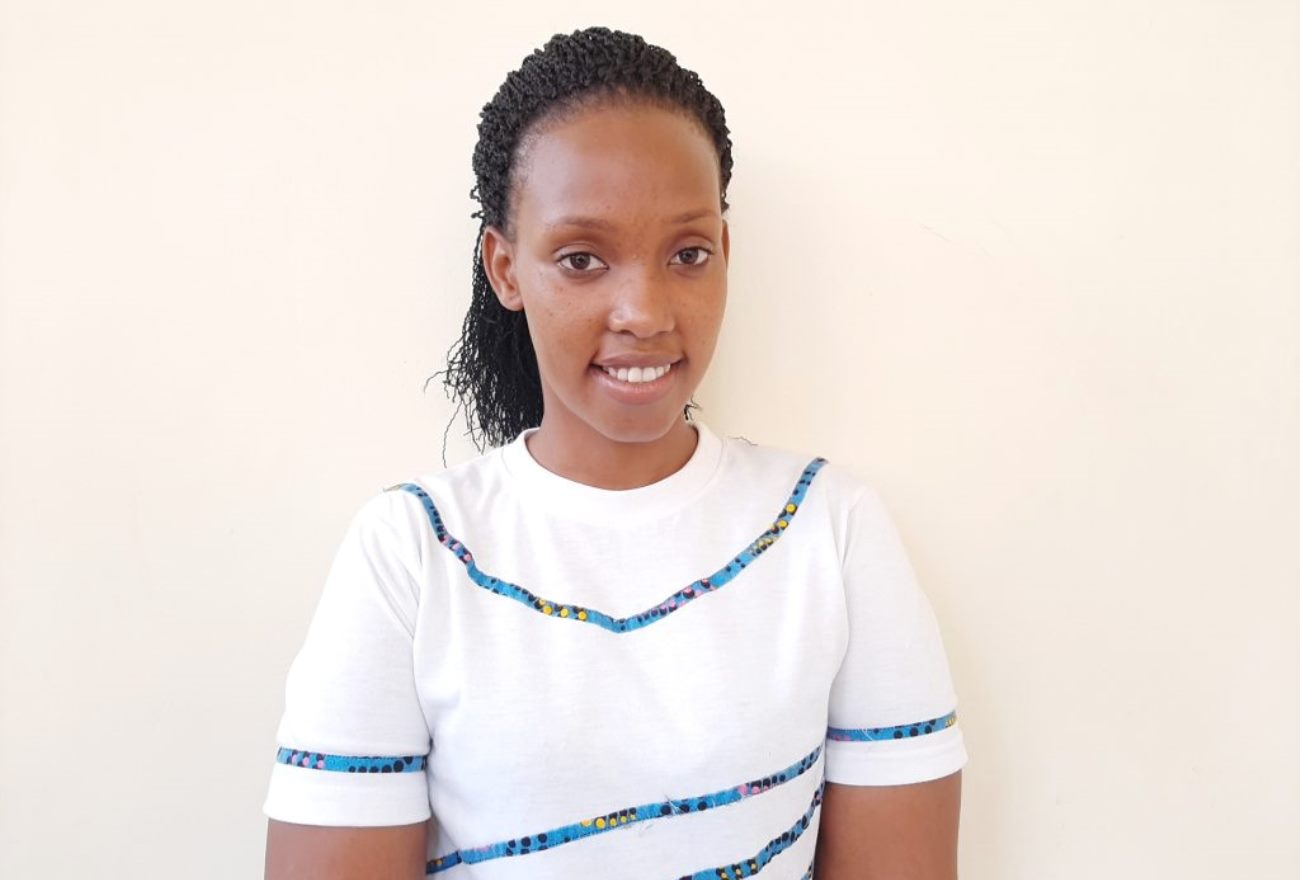 Mutoni Faiby emerged best in the Bachelor of Social Work and Social Administration programme with a CGPA of 4.59. She is one of the students who will be awarded degrees and diplomas at the 71st graduation ceremony set for 17th-21st May 2021. It is gratifying to note that the same student was the best at her school (Makerere High School Migadde) at A' Level with 19 points in History, Entrepreneurship, Divinity and ICT.
Although her initial plan was to study Law, the 23-year-old does not regret missing out on the programme, due to the enormous opportunities she has been exposed to as a social work and social administration student. As a leader of the Makerere University Social Work Students Association, Mutoni had the opportunity to work on numerous projects consequently building her social capital. She is the proud founder of "Social Work Spotlight" a magazine aimed at availing a platform for social work students to learn more about their profession and to improve their writing and research skills.
As a person who experienced challenges raising school fees, to the extent of almost dropping out of school and being exposed to early marriage, Mutoni has turned out to be a strong advocate for the rights of a girl child. In addition to sensitizing parents and community leaders about the importance of educating the girl child, and the challenges associated with child marriages, Mutoni moves to various schools educating girl children about their rights and the importance of education.