Rising Childhood Obesity: Mak Researchers Investigate Unhealthy Food and Beverage Advertising to Children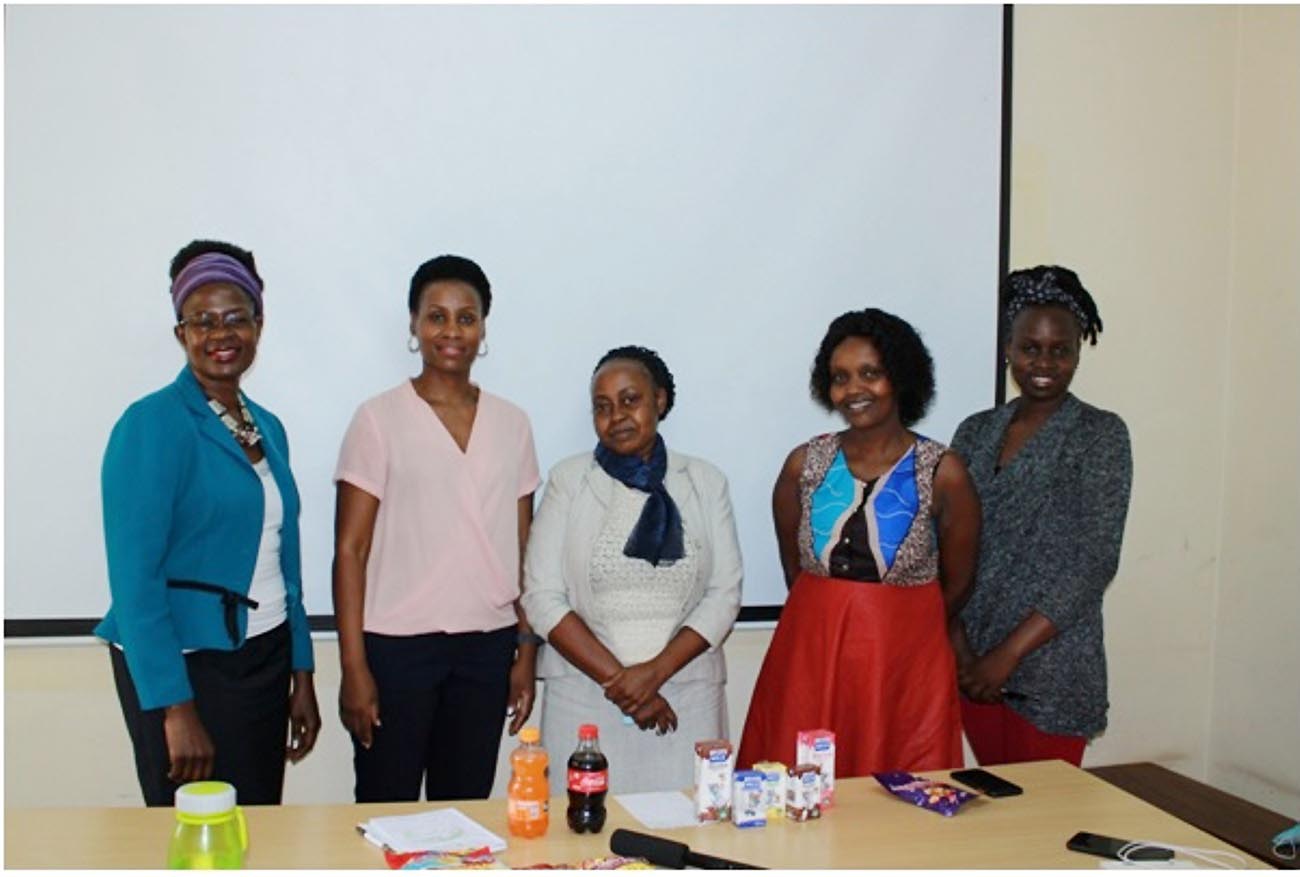 By Joseph Odoi
In Uganda, many children are exposed to aggressive advertisement of unhealthy foods and sugar sweetened non-alcoholic beverages which in turn prepares their mind as future potential clients. Unfortunately, there is little understanding on the extent, nature and impact of children's exposure to food and non-alcoholic beverage advertising trends in Uganda.
Driven by this worrying trend and increasing non-communicable diseases (NCDs), researchers at Makerere University have embarked on a study to promote regulated unhealthy food and sugar sweetened beverage advertising. 
A research project titled Food and beverage Advertising to Children in Uganda(FACe-U),  with funding from Makerere University Research and Innovations Fund (MakRIF), has been commissioned to understand advertising patterns of unhealthy foods and non-alcoholic beverages towards children below 18 years. This study comes at a time when there's coinciding increase in overweight and obesity cases among children in Uganda.  The project will also investigate the extent to which content  influences children's food choices and suggest changes for more responsible food  and beverage advertising. This will contribute towards creating a healthy food environment in Uganda.
According  to Dr. Gloria Seruwagi, the Project lead  and Principal Investigator, young children are gaining more weight early, mostly because of the foods they eat, pushed by advertising."We are seeing an increase in waist size. Children are becoming more obese and overweight mostly because of the foods that they consume, the lifestyles we are allowing them as parents and caretakers. This brings complications to children which may affect their overall development and academic performance. We need to protect impressionable children and adolescents. Recently the World Health Organisation through the Global RECAP program and engagement of policymakers in Uganda, confirmed that 'marketing restrictions to children' is a number one priority issue in Uganda. We need to support global and national effort to strengthen capacity of key actors in promoting healthy diets and increase physical activity for the prevention of NCDs.
We hope that our study findings will inform and support policy actions to regulate irresponsible production and advertising; create healthy food environments that prevent childhood obesity; and contribute towards achieving the Uganda Nutrition Action Plan II (2020-2025) and the country's Strategic Development Goals" she remarked. This study is foundational and shall begin by undertaking a situation analysis. For example; we shall assess how often unhealthy food and beverages adverts feature on TV, the airing period (at what time), how many times, and the persuasive content targeting children and adolescents." she added. The study will use empirical and media monitoring data to determine trends of magnitude of advertising and types of food and non-alcoholic beverages advertised to children in Uganda.
According to the Study Co-PI Florence Tushemereirwe, this one year study is a partnership between a team of researchers at Makerere University School of Public Health(MakSPH) and the School of Social Sciences (CHUSS). The project team also includes Maureen Nabatanzi (Research Fellow), Dr. Priscilla Cheptyo (Research Officer), Maria Ssematiko and Flavia Nakacwa (Project Liason and Administrator respectively).The team has mentors based at MakSPH, APHRC in Nairobi, Sciencano and Institute of Tropical Medicine, in Belgium.
Expected Outcomes of Face-U Project
Increased understanding on the nature and extent of food and non-alcoholic beverages advertising to children. We shall use real time television, radio and newspaper data, including video clips and pictures where appropriate, to generate this outcome.
Categories of food and non-alcoholic beverages advertised to children using the AFRO nutrient profile model. Categorizing the types of food and beverages advertised shows the nature of food advertised to influence children's food choices and diets.
Analysis and documentation of the persuasive techniques used to promote food and sweetened beverages to children and children's preferred media channels. Food and non-alcoholic beverages advertisers use content to persuade children and capture innocent children's minds early in life to prepare them as future clients for their products. This outcome will directly contribute towards food and beverage regulation – specifically on marketing to children in Uganda.
In her remarks, Florence Basiimwa Tushemerirwe, a public health nutritionist and Co-Principal Investigator of the project  said the study will be implemented in Mbale, Kabale, Kampala and the surrounding areas. Ms. Tushemerirwe  said that the team chose study sites like Kabale owing to the fact that it's  a meeting place for more than 3 countries; e.g. Uganda , Rwanda, Burundi and DRC Congo. Mbale district receives products from South Sudan and Kenya. The Kampala Metropolitan area represents urban settings with higher exposure to advertising among children, partly due to TV access and billboard adverts among others.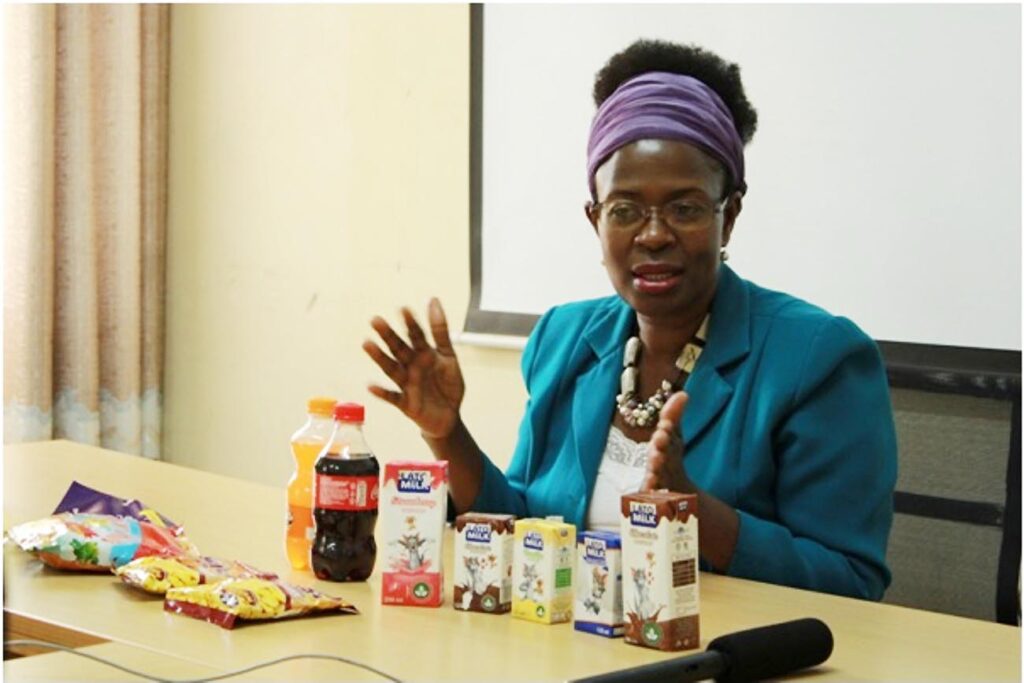 Dr. Cheputyo Priscilla,  a member  of  the research team, gave insight into how Uganda is currently undergoing a nutrition transition with many children becoming overweight and obese, according to national data.Obesity is caused by many factors but the most common is consumption of foods that are high in calories. "We get most of the calories from sweet sugars, added to processed foods like sodas, yogurts and baked products in the supermarkets; we get calories from fatty foods like chips, fried foods like chicken, chaps, rolex, and more from fast food restaurants," she explained.Florence Tushemereirwe, the Study Co-PI from Makerere University School of Public Health makes a point
National Obesity Statistics
In 2016, Uganda Demographic and Health Survey (UDHS) found: 4% of children under five years, and 16% of adolescent girls were obese, a rise from 2.4% of boys and 2.1% of girls in 2014. Therefore, it is the right time for Uganda to nip these health conditions in the bud.
More information on the FACe-U study, including updates, stakeholder engagement and research outputs can be found here
Makerere Medical Journal: Golden Jubilee Edition 2022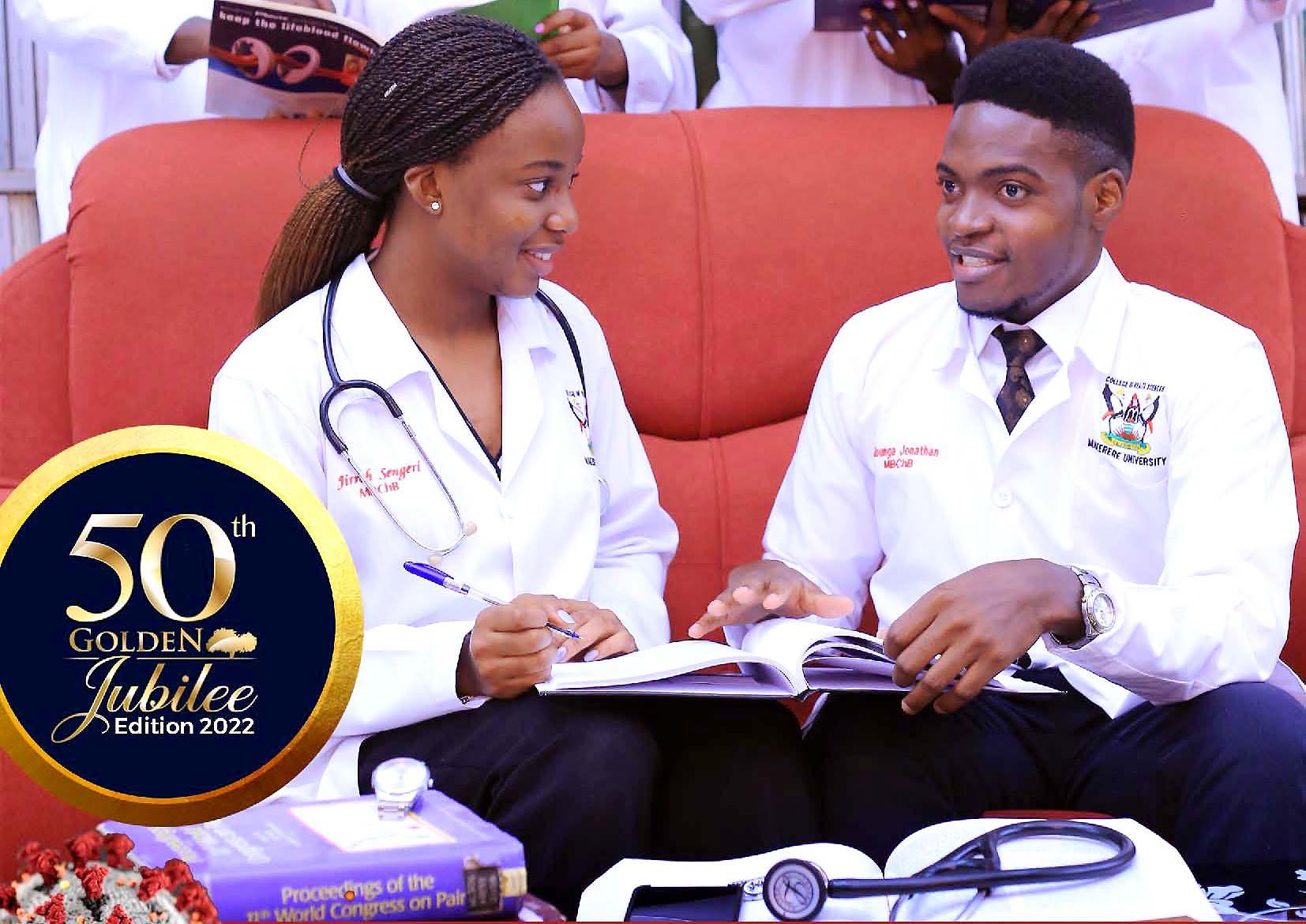 It's with great pleasure that I welcome you to the Golden Jubilee edition of this phenomenal journal. Yes, The Makerere Medical Journal marks 50 years of publication with this year's edition and all this has been made possible by the endless efforts and contributions of the Makerere University College of Health Sciences Staff and students because without your research submissions and financial support, the journal wouldn't have made it this far. To you reading this, thank you for contributing to the sustainability of this great project, year in year out.
Here's a quote to ponder on as you delve into this year's well-crafted articles and it's by Zora Hurston (1891-1960), "Research is formalized curiosity. It is poking and prying with a purpose." And doesn't that just define our purpose as researchers?!
This edition's articles cover pertinent topics ranging from Antimicrobial Stewardship, COVID-19 interventions, Oral Health amongst others. It also features student projects, write-ups on student-led organizations and societies that are making a difference in the life of a health sciences' student and many more interesting writings. Featured in this issue are international manuscripts from countries like Nigeria and we were also honored to work with other universities within the country and feature some of their students' articles.
I would like to extend my most sincere gratitude to my team of editors that engaged in a rigorous peer review process to ensure that the articles published are up to standard. As the editorial team, we are quite pleased to see the number of undergraduates involved in research steadily increasing and all the efforts that have been put in by the different stakeholders to see this happen are commendable.
With that said, I hope you enjoy every second of your read!!!
LINDA ATULINDA,
MBChB IV
EDITOR-IN-CHIEF,
Research and Writers' Club 2021-2022
Call for Applications: HEPI Masters Support Fellowship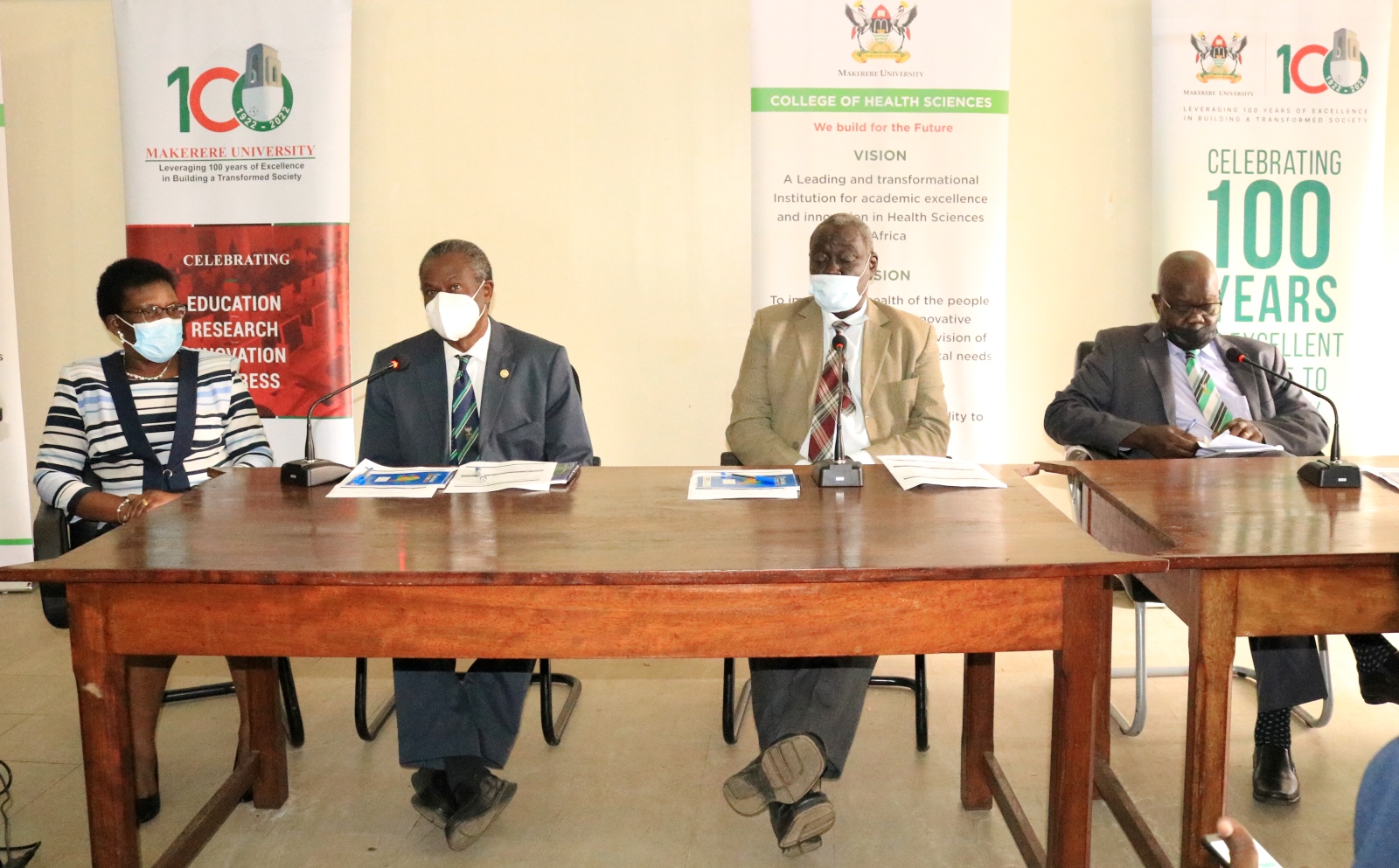 Applications are invited for the Health Professional Education Partnership Initiative (HEPI-SHSSU) Masters fellowship programme support from postgraduate students of:
Makerere University College of Health Sciences (MakCHS)
Kabale University School of Medicine
Clarke International University
Faculty of Health Sciences, Busitema University
The programme will support graduates in their final year of training leading to the award of a Masters degree on any of the Master's graduate training programs at the stated University for a maximum of 19 successful candidates.
The closing date for the receipt of applications is 30th September 2022.
Inquiries and Applications must be submitted to hepishssu@gmail.com
See attachment for more details 
Call for Applications: Faculty Research Training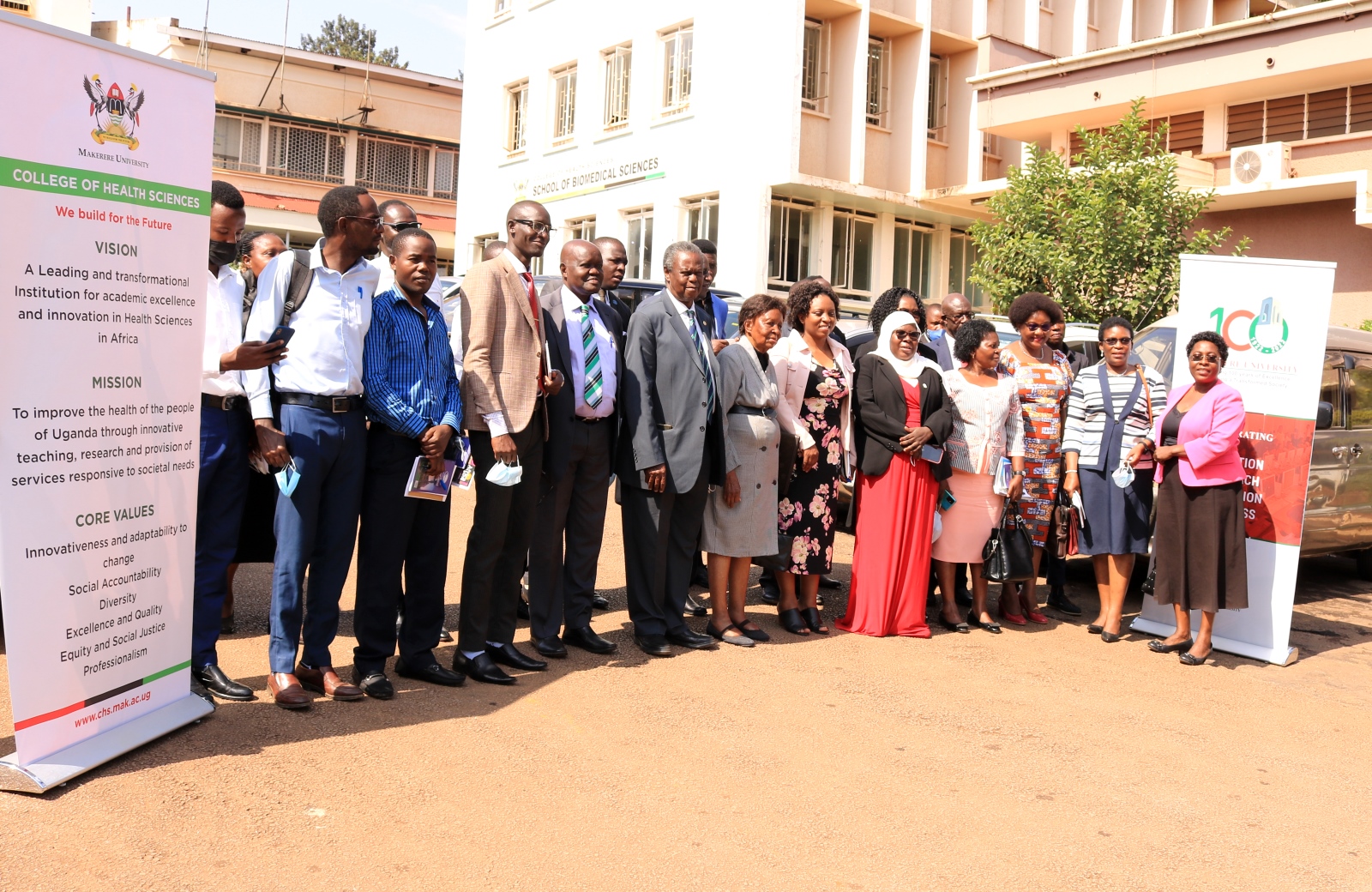 Applications are invited from faculty at Makerere University College of Health Sciences, Kabale School of Medicine, and Clarke International University to undertake training in research.
Limited research funding will be available for research focusing on community-based, clinical, operational, health professions education, epidemiological, biomedical, and research in Communicable Diseases (e.g. HIV/AIDS, malaria, tuberculosis, etc.) or non-communicable diseases of importance to Uganda.
Up to 15 applicants will be selected and they will undergo a brief (2 days) didactic training in research proposal development prior to embarking on their research projects. Up to 4,000 US dollars per applicant (depending on budget) will be available to support the research.
The closing date for the receipt of applications is 3rd October 2022.
Inquiries can be forwarded to the PI, HEPISU Program on hepishssu@gmail.com
See attachment for more details