Top 10 of 2020 for Prof. Adipala Ekwamu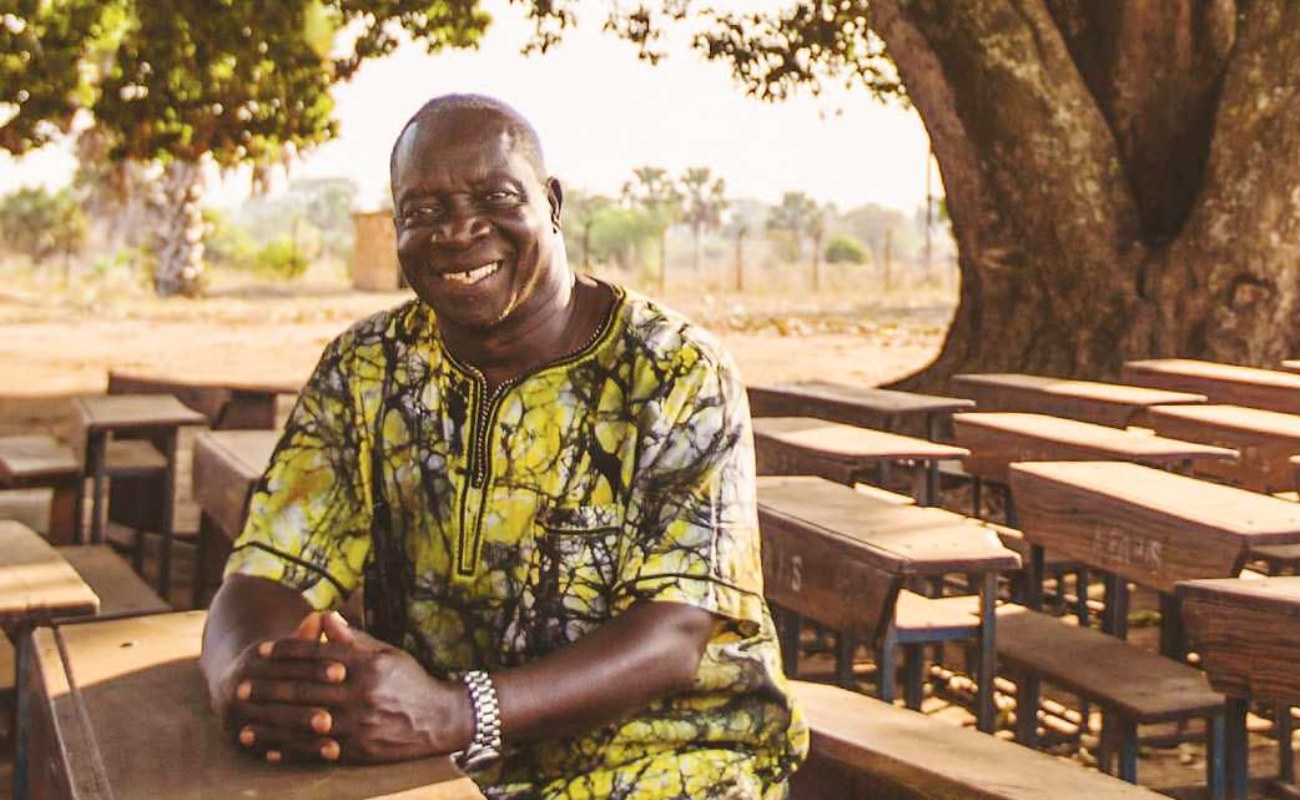 To me, 2020 was 'Living in the Unknown'. Reflecting back below are my top 10 for the year:
Global inter-connectedness: The COVID-19 Pandemic has shown that we need each other- what happens in one part of the world has repercussions beyond the immediate borders. It also showed vividly the need for good governance and preparedness: those with sound systems and capacity quickly re-engineered themselves and put in place containment measures even though not 100% effective. Wageningen University and Research in Netherlands and University of Free State in South Africa for example quickly put in responsive measures to reposition their universities respond to educational challenges posed by the COVID-19 Pandemic. Others were not in position to do so or only responded very slowly
Environment health is key: It appeared to me as 'God must be crazy'. We witnessed several catastrophes- wild fires in Australia and USA, floods and waves across the world, widespread pandemics of desert locusts that devastated the Middle East, Horn of Africa and the Sahel, increased levels of green gases, amongst others. Again, we need each other, we need to develop collective responses to address these challenges
Africa low STI capacity: Some of the challenges highlighted in 1 &2 above brought to the fore the limited response capacity in the continent. We just need to be reminded that no country in the world has developed without the requisite STI capacity- Africa must put its mouth where the food is- in its people: build and strengthen the innovation capacity and skills development in the continent.
Racial inequality coupled with human brutality: What we witnessed in the USA, but also common in our ethnic tendencies including wars in Africa calls for greater attention to address this inhuman practice. It is so sad that we as humans are so brutal and self-conceited- we don't care about others
RUFORUM Position: Corporate Communication and Advocacy Officer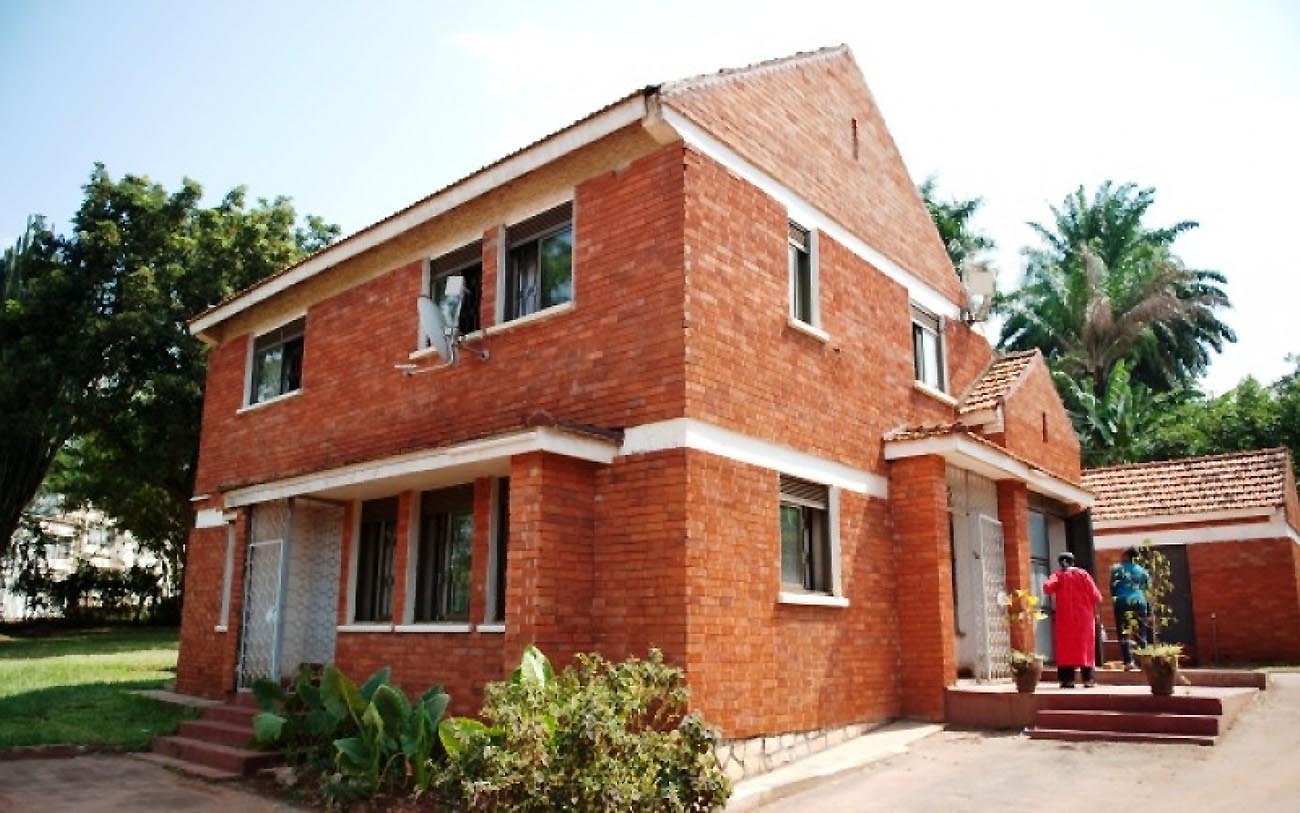 The Regional Universities Forum for Capacity Building in Agriculture (RUFORUM);-  www.ruforum.org   based at Makerere University, Kampala, has a job opportunity for the position of Corporate Communication and Advocacy Officer. The personnel shall report to the Executive Secretary.
RUFORUM operation is guided by its Vision 2030 Strategy (The African Universities' Agenda for Agricultural Higher Education, Science, Technology and Innovation – AHESTI), which is being implemented through four Flagship Programmes Visit RUFORUM website for details. Prospective applicants are advised to review the RUFORUM Vision 2030 Strategy and the Five Year Operational Plan (2018-2022). The job roles and requirements of the post is detailed in the following pages.
Interested applicants should submit their applications electronically by 5pm on 16 March 2021 to:
The Executive Secretary
RUFORUM Secretariat, Plot 151/155 Garden Hill, Makerere University, P.O Box 16811, Wandegeya, Kampala, Uganda.
secretariat[at]ruforum.org
Applicants should quote the reference number in the subject and attach photocopies of all necessary academic support documents. Only short listed candidates will be contacted.
DETAILS OF JOB POSITION:
Job title: Corporate Communication & Advocacy Officer
Office/ Department/ Unit:  Office of the Executive Secretary
Reports to: Executive Secretary
REF: RUF/JOB/HR/IEO/03/21: CORPORATE COMMUNICATION & ADVOCACY OFFICER
KU Leuven Global Minds Doctoral Scholarships Programme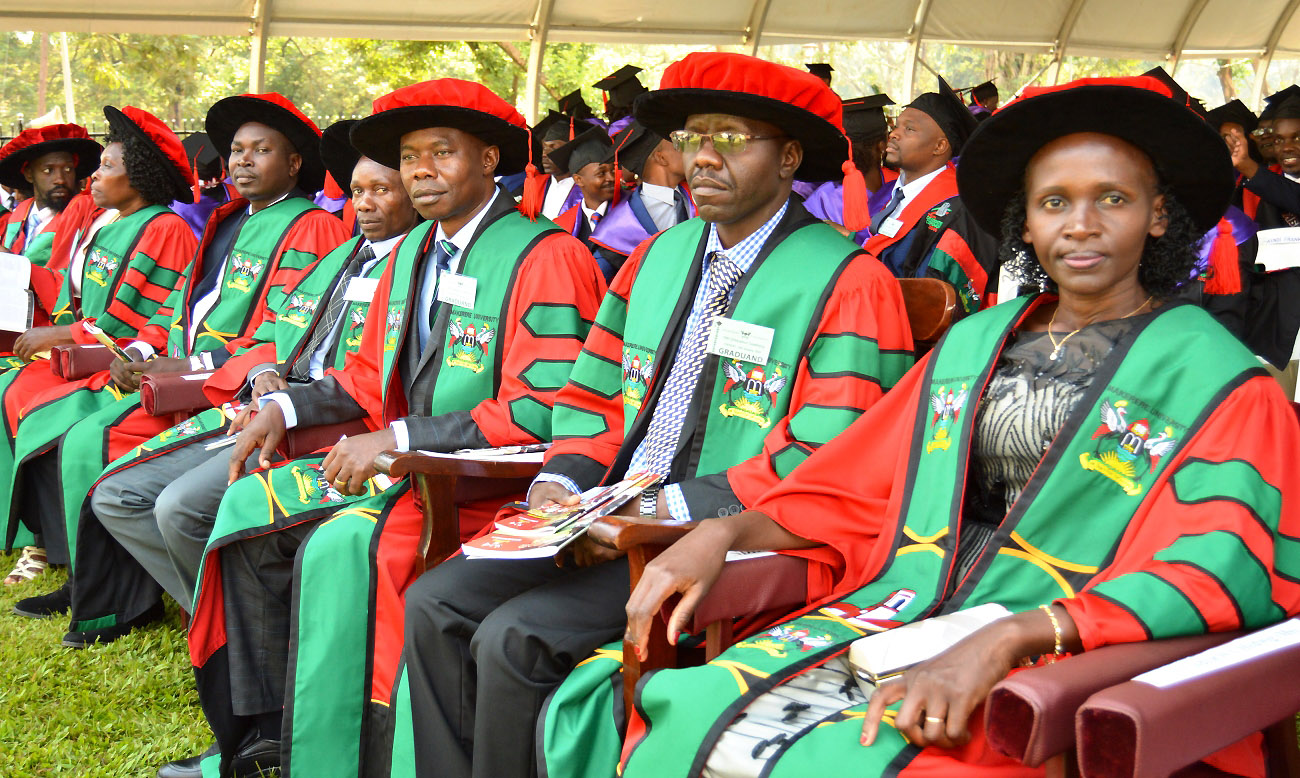 As one of its contributions to development cooperation, every academic year KU Leuven selects exceptional students from developing countries as scholarship candidates to obtain their PhD from the largest university of Belgium. The Global Minds Programme is managed by IRO, the university's Interfaculty Council for Development Cooperation.
The aim is to give students the opportunity to conduct PhD research in a 'sandwich' system, which means that maximum 50% of the research takes place at KU Leuven and 50% at the home institution of the scholar, supported by a local co-promoter. The PhD degree is awarded by KU Leuven.
The scholarships are offered to excellent proposals that deal with a development-relevant research topic, preferably linked to the Sustainable Development Goals.
Having obtained their doctoral degree from KU Leuven, the PhD holders are expected to utilise their expertise at the university in their home country.
KU Leuven is situated at about twenty kilometers from Brussels, the capital of both Belgium and Europe. It is the oldest university of the Low Countries. As such, it has a long-standing tradition of hospitality towards students and scholars from abroad. Currently, almost 7,000 international students (about 15% of the total number of students at KU Leuven) have found their home away from home in Leuven.
General Eligibility Conditions
The applicant must be a citizen of one of the countries included in the VLIR-UOS scholarship country list.
Candidates who have citizenship of the EU will not be selected. The same applies to applicants with a long-term EU residence permit. 
The candidate's latest Master's degree must have been awarded no more than ten years prior to 1 October 2021 (including the ongoing calendar year).
The candidate must have been awarded an academic grade equivalent to High Distinction or higher. Degrees obtained with a final score equivalent to second class second/lower division will not be taken into consideration.
…..
After having obtained admission to a doctoral or predoctoral programme, the candidate can apply for a Global Minds PhD scholarship. The deadline for submitting a scholarship application is March 11, 2021, 5pm. Applications received after this date will not be accepted.
Opening Semester I for 2020/2021 Academic Year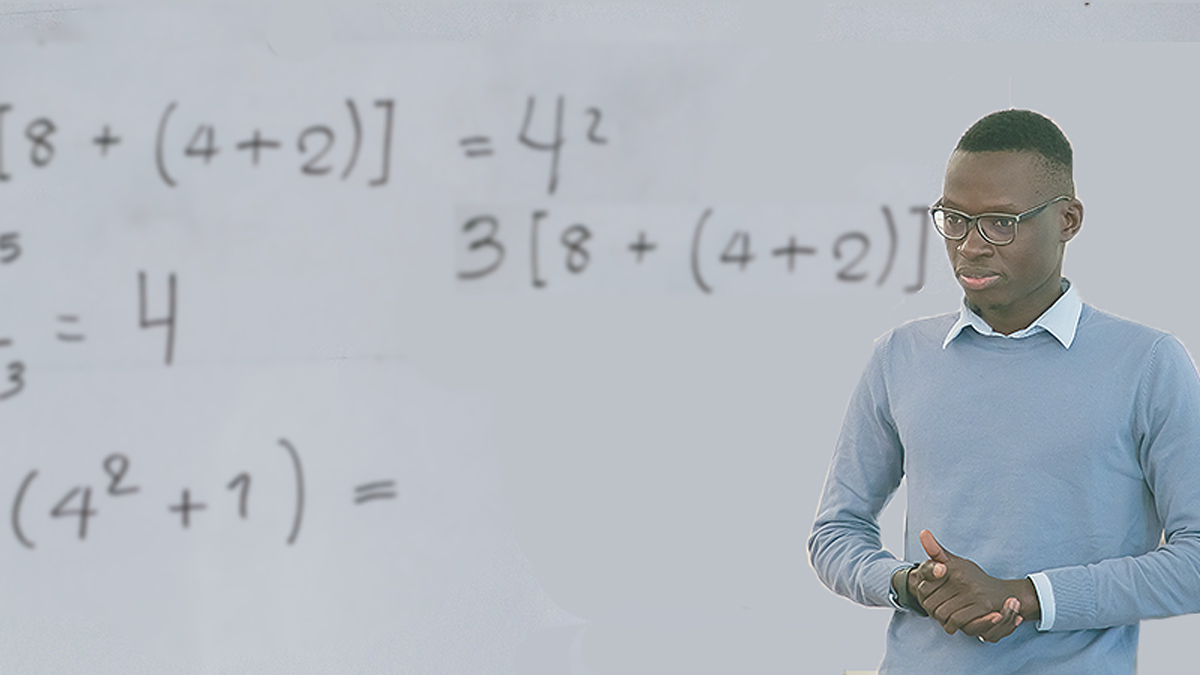 Updated on 22nd February 2021
This communication regards opening for Semester I 2020/2021 Academic year for all students (Graduate, Freshers and Continuing Students)
First Year students (Freshers) are by tradition given an "acclimatization" period of normally one week which is referred to as the "Orientation Week". The Freshers report on Campus one week earlier than the Continuing students and during this week they are introduced to the key facilities in the University as well as other important aspects of life at the University.
Schedule of Semesters for Academic Year 2020/2021
Orientation Week:
Getting used to a new place can be pretty daunting, but that is what orientation week is all about; getting to know your surroundings, meeting students and staff members. This makes you feel comfortable enough to hit the ground running when the semester starts. It is a great chance for you to familiarize yourself with the University.
The Freshers (Year One, Undergraduate and Graduate) Orientation, Enrolment and Registration will be held between Monday 22nd – Saturday 27th February 2021 at Colleges; and thereafter, teaching and learning for academic year 2020/2021 will commence on Monday 1st March 2021 (for 4 weeks on campus) until 27th March 2021. Online (ODeL) teaching will follow for this group up to completion.
The following officials will make presentations which will also be put on the university website www.mak.ac.ug;
Academic Registrar
Dean of students
Director University Health Services
University Bursar
Director Counseling and Guidance Centre
Director DICTS
Director Gender Main Streaming
Ag. Director Legal Affairs
The Principal Games Tutor
Chief Security Officer
After the orientation programme, first year students will undertake an Open Distance and e-Learning education model (ODel/Blended Learning) subject to further guidance from government. Each student therefore, MUST have a laptop computer as one of the essential tools for study purposes for the programme offered. In the meantime, it is important that all first year students prepare adequately to utilize the ODel /Blended Learning approach.
During the Orientation week, arrangements are made to enable the Freshers meet and be addressed by Key Officers, Wardens and Student Leaders who welcome the students centrally and at their respective Colleges and Schools.
Arrangements are also made to enable the Freshers acquaint themselves with such key facilities at the University like the Library, University Hospital, Games and Recreation Facilities etc. Freshers are expected to take advantage of the week to survey and acquaint themselves with the general Campus lay out. Another major activity during the Orientation Week is Registration.
All Freshers must ensure that they enroll and register first centrally and then with each of their respective Colleges/Schools/Departments/Halls/University Hospital.
N.B. (i) The above is a tentative programme pending communication from government on opening of School and Universities.
(ii) Each first year student admitted to any Makerere University Programme MUST have a lap top Computer as of the essential study tools for the programme.
Registration
For a candidate to qualify to be a bonafide student of the University, he/she must be registered. Registration is a mandatory requirement of the University. Privately sponsored students will pick their original admission letters after payment of 60% tuition and all functional fees from their respective colleges.
Ensure that you complete all the required enrollment/registration formalities within the prescribed time in order to avoid disappointments later.
Further details including functional and tuition fees can be accessed from the document links below: