Researchers Recommend Drug to Win the Malaria War in Children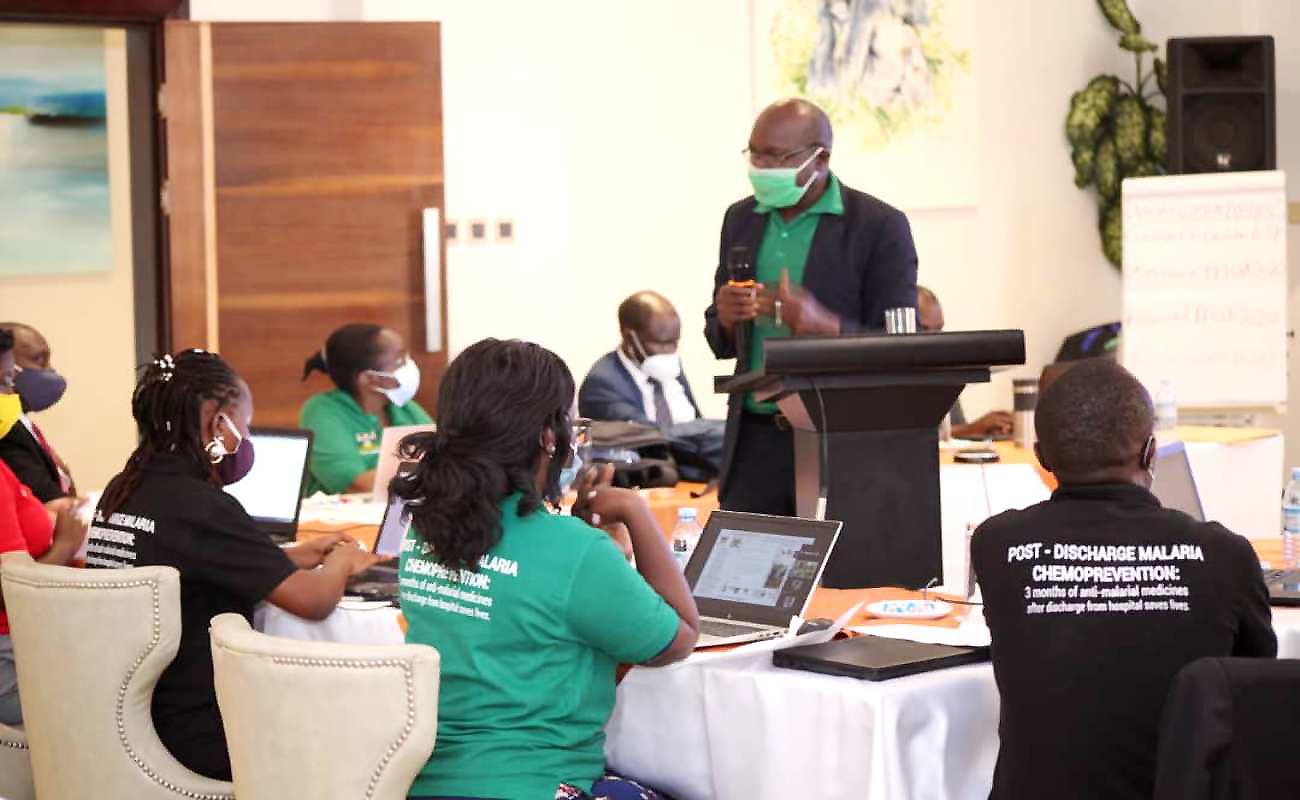 "Malaria is a terrible disease. It affects you beyond discharge. Once treated for malaria, you are susceptible to more infections, and the chances for re-admission are very high."
Uganda's fight against malaria has received a boost after medical researchers recommended that a wonder drug that has produced positive results in Uganda, Kenya and Malawi be embraced globally.
Results of the study showed that treatment with Dihydroartemisinin–Piperaquine (DP) should now be the preferred treatment for malaria in both children and adults after discharge. The trials in children indicated reduced number of deaths from severe malaria by 80 per cent.
The study-the Malaria Chemoprevention in the Postdischarge management of severe Anemia was carried out over a two-year period at Jinja, Kamuli, Hoima, Masaka and Mubende Regional Referral hospitals and studied 1,049 children with severe malaria, which kills nearly a million people each year, mainly young children and pregnant women.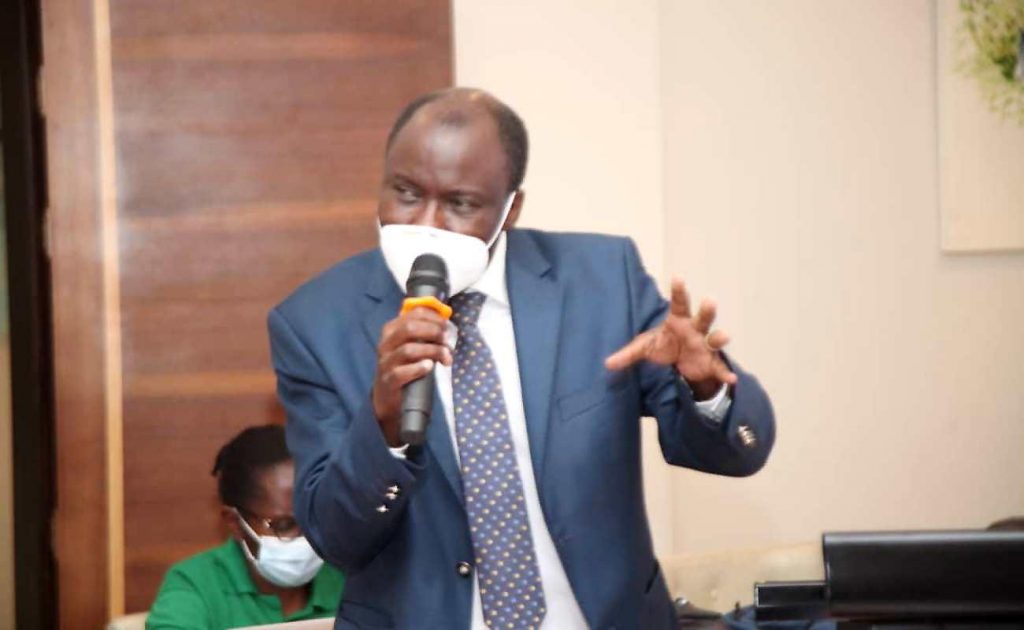 "We focused on those hospitals because those are the areas that are most hit with Malaria.We found out that Children who have been hospitalized with severe anemia in areas of Africa in which Malaria is endemic have a high risk of readmission and death within 6 months after discharge," said Dr. Robert Opoka, a Senior Lecturer at the Department of Paediatrics and Children Health, Makerere University College of Health Science.
Dr. Opoka noted that they allocated children with severe malaria with antimalarial during the first 3months post-discharge at 2,6 and 10 weeks and they were followed for three months and found out that 80 percent of the children on the antimalarial survived.
"It was observed that there was 70% significant reduction in either deaths or re-admissions among the children receiving the antimalarials compared to the group of children who were not on admission," Dr. Opoka noted.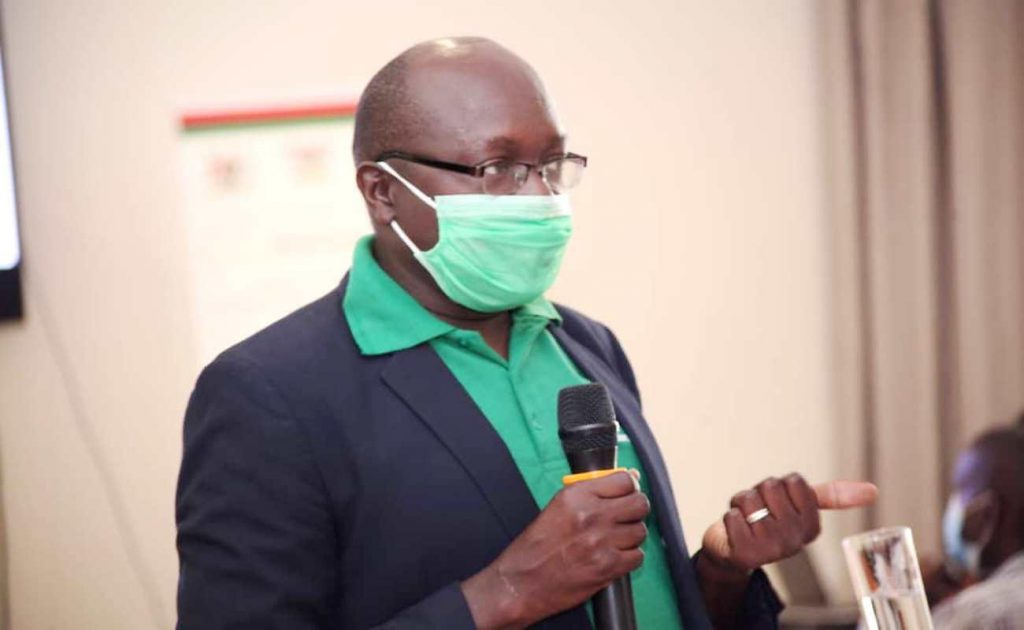 The study, whose findings have been published in the latest edition of the New England Journal of Medicine (NEJM), was funded by the Norwegian Research Council. It involved an international consortium of researchers. Some of the members of the research team from Makerere University College of Health Sciences included: Dr. Richard Idro, Dr. Aggrey Dhabangi and Dr. Robert Opoka
Malaria is caused by parasites that are injected into the bloodstream by infected mosquitoes. Severe malaria is often the main reason why children are admitted to hospital in sub-Saharan Africa, and one in 10 of these children die.
The Ministry of Health 25th Health Sector Joint Review report 2018/2019 showed that malaria was still the leading cause of admissions for all ages accounting for 32.9 per cent of all admissions.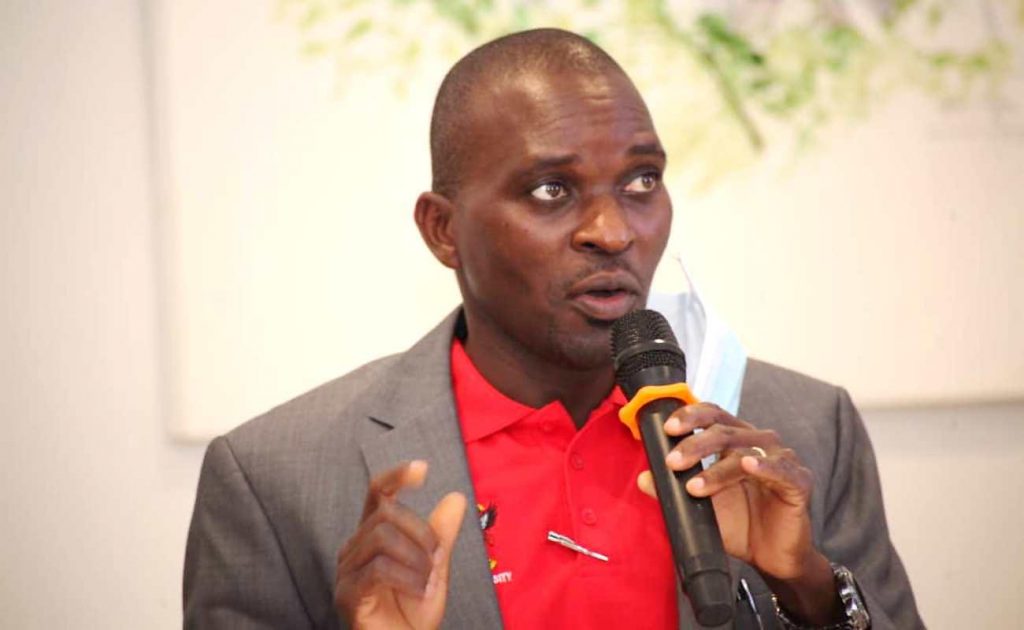 "The drug has a huge impact on reducing mortality and morbidity in children under five-years recovering from severe malaria. The children who were not on antimalarials developed respiratory distress, complicated seizures, movement disorders, vision impairment, speech and language impairments, cognitive deficits, epilepsy and destructive behavior," said Dr. Aggrey Dhabangi, a Lecturer at the Makerere University College of Health Sciences.
Dr. Dhabangi noted that DP is available in both private and public pharmacies. And a dose goes for UGX 3,000 for children and UGX 3,500 for adults and it is supposed to be taken for 3days in a month. "(DP) is a reliably oral effective drug, and it is given to children according to weight and it should be given 14days after discharge and later after a month," Dhabangi noted.
During the meeting held on 3rd December 2020, Dr. Richard Idro, a Senior Lecturer at the Makerere University College of Health Sciences, revealed that further studies in Malawi have demonstrated that delivery of the drugs using community-based approaches is associated with much higher adherence 24% than hospital-based approaches.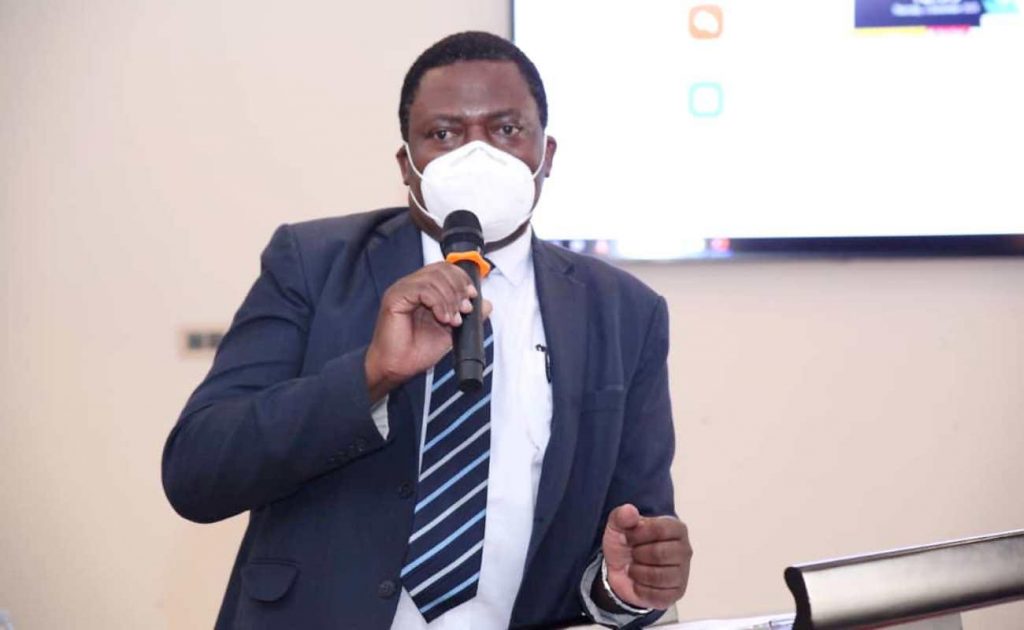 "These children are readmitted or die because by the time they are discharged from the hospital they have not fully recovered so when they go back home especially to places with high infections, they get attacked again, but with the antimalarial they get protected until they recover and gain their immunity," Dr. Idro noted. The researchers recommended that after discharge, the children should be given Multi-Vitamin supplementation and use mosquito nets.
Responding to the findings, Dr. Charles Olaro, the Director of Curative Services at the Ministry of Health, said that he was happy with the research findings and promised to translate the research findings into policy so that Children in Uganda are saved.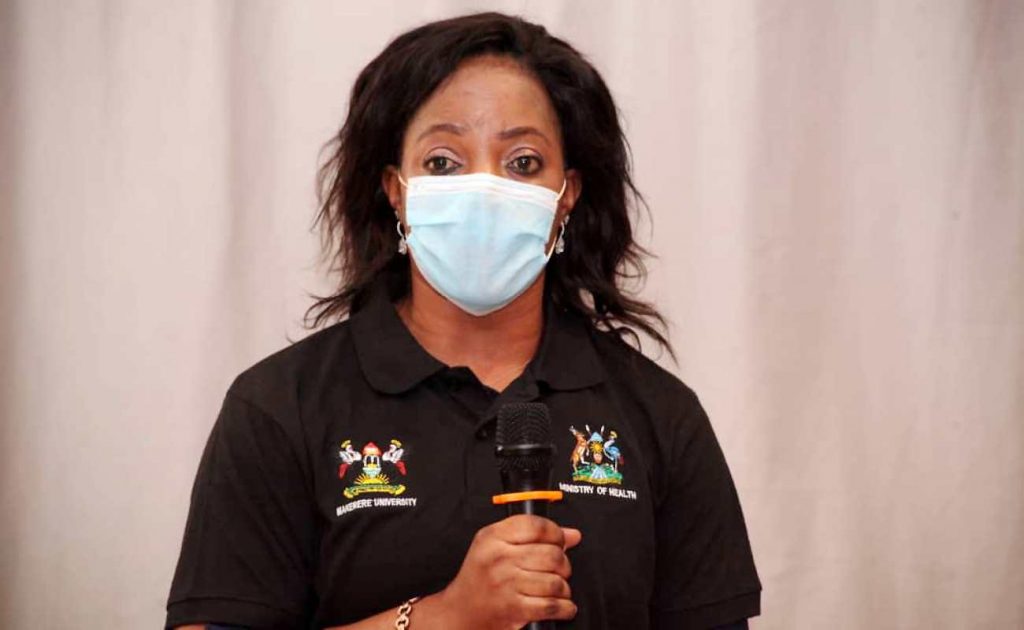 "Malaria is still one of the diseases burdening clinical services, so we still need more research and innovations in that area. We need to start up a package where health workers do not only stop at discharging patients but also educate them about the post discharge," Dr. Olaro, noted. He assured the public that the Ministry of Health had stocked enough Dihydroartemisinin-Piperaquine (DP) for public hospitals.
The Vice Chancellor of Makerere University, Prof. Barnabas Nawangwe who was represented by Dr. Sabrina Kitaka from the College of Health Sciences commended the research team comprising Makerere University researchers for creating a paradigm shift that focuses on only treatment of malaria to a preventive approach that will save lives. The Vice Chancellor expressed Makerere University's readiness to review the curricula to include prevention of malaria and chemo prevention in the management of malaria. Noting that the researchers focused on three (3) months after discharge, he appealed to research team to consider an option of extending the period of follow up to six (6) months so that more lives are saved.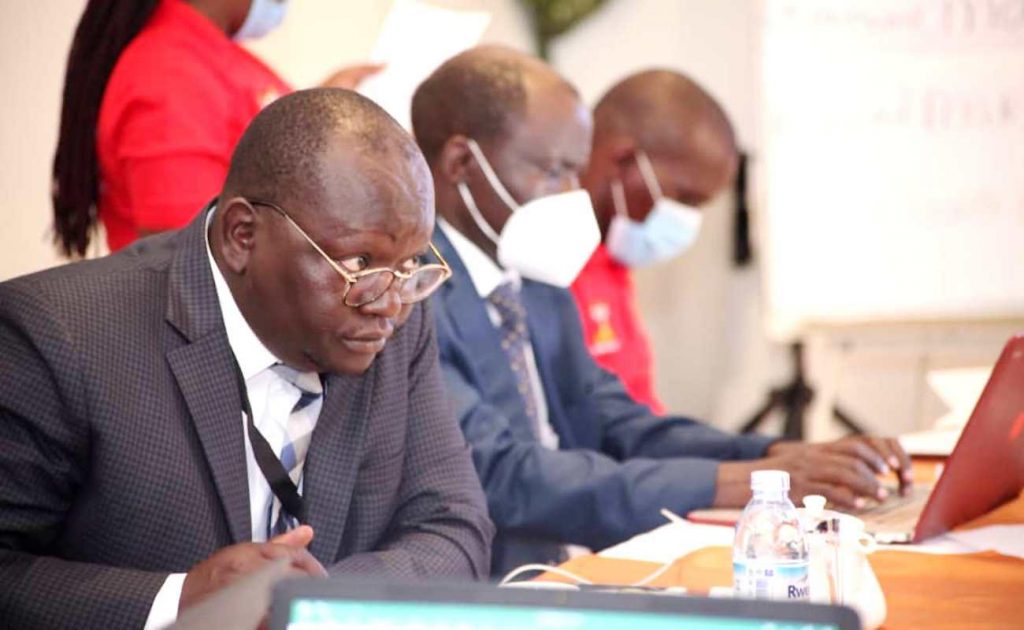 Dr. Jimmy Opigo, the Assistant Commissioner-Health Services at the National Malaria Control Division said: "We are happy that this PMC study has enabled people to realise that treatment of malaria and discharge is not enough. There is need for longitudinal management of those discharged. The medical team and health care workers should add patient education and improve health care practices in the management of malaria."
Article by Mak Public Relations Office
MakSPH METS Program HISTAC Positions: Software Developers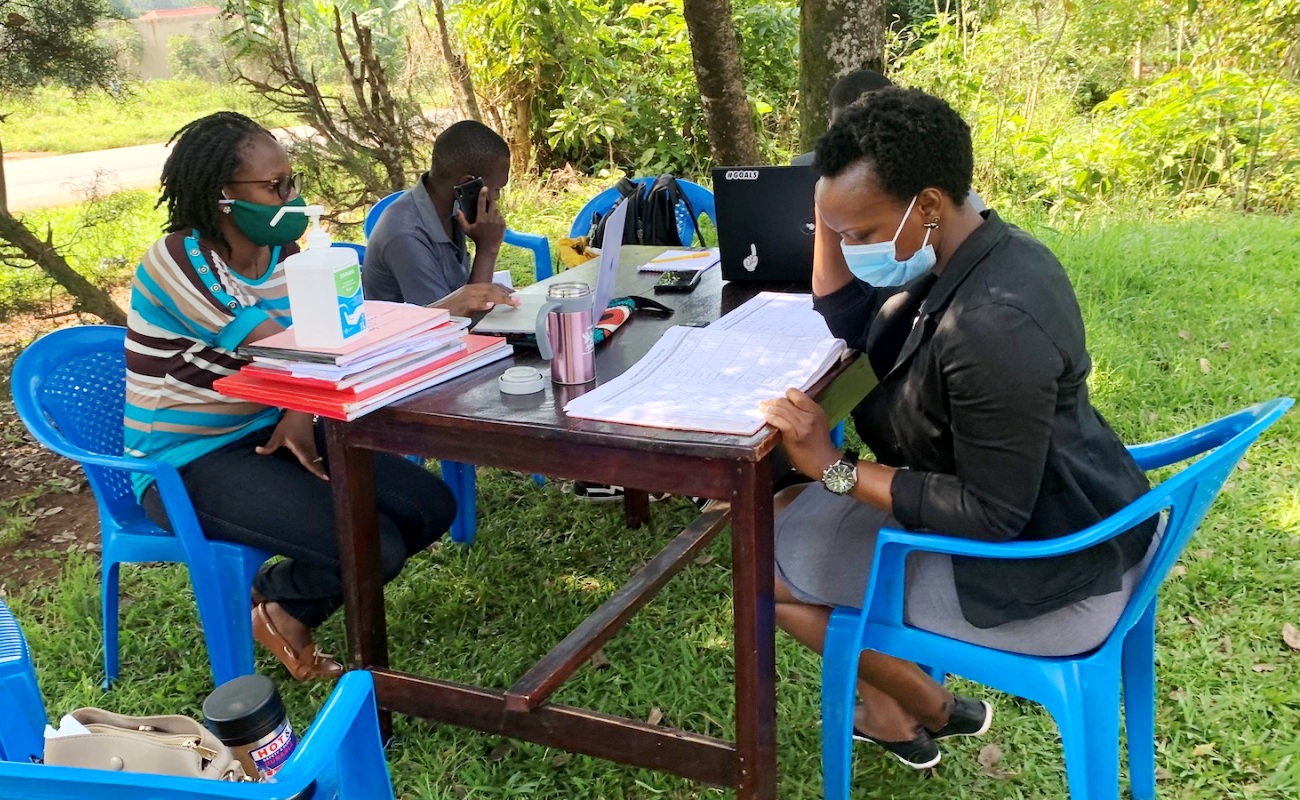 The Makerere University School of Public Health (MakSPH)-Monitoring and Evaluation Technical Support (METS) Program is a five-year (2020-2025) CDC funded Cooperative Agreement. The overall purpose of the program is to establish coordinated and effective national and district systems for management of strategic information for a robust HIV Program.
MakSPH-METS is also working as a Sub-Awardee to the University of California San Francisco (UCSF) on a multi country program entitled HQ Support of Improved Interoperable HIS towards HIV/AIDS and TB Control through Improved HIS Policy, Governance, Workforce Capacity and systems under PEPFAR (HISTAC). The program will provide technical assistance in areas of data base management, software development, case-based surveillance, HIS design and implementation.
POSITION SUMMARIES
MakSPH METS is therefore seeking to hire qualified individuals for the following position under
the HISTAC project:
Software Developer (3)
The Software Developer shall be responsible for designing, developing, implementing, maintaining, auditing and improving new and existing health information systems and project software. He/she shall be responsible to customize national health information systems and integrate biometric and other technology for patients tracking, monitoring and referral across service sites.
Qualifications and Experience
A bachelor's degree in computer science and software engineering and Information systems. A minimum of five years' experience in software development or working with health information systems.
Soft copies of the applications should be submitted as one PDF file to the following email address mets[at]musph.ac.ug by 5:00 pm on March 3, 2021.
KI, Mak Enter New Phase of Collaboration with Centre for Sustainable Health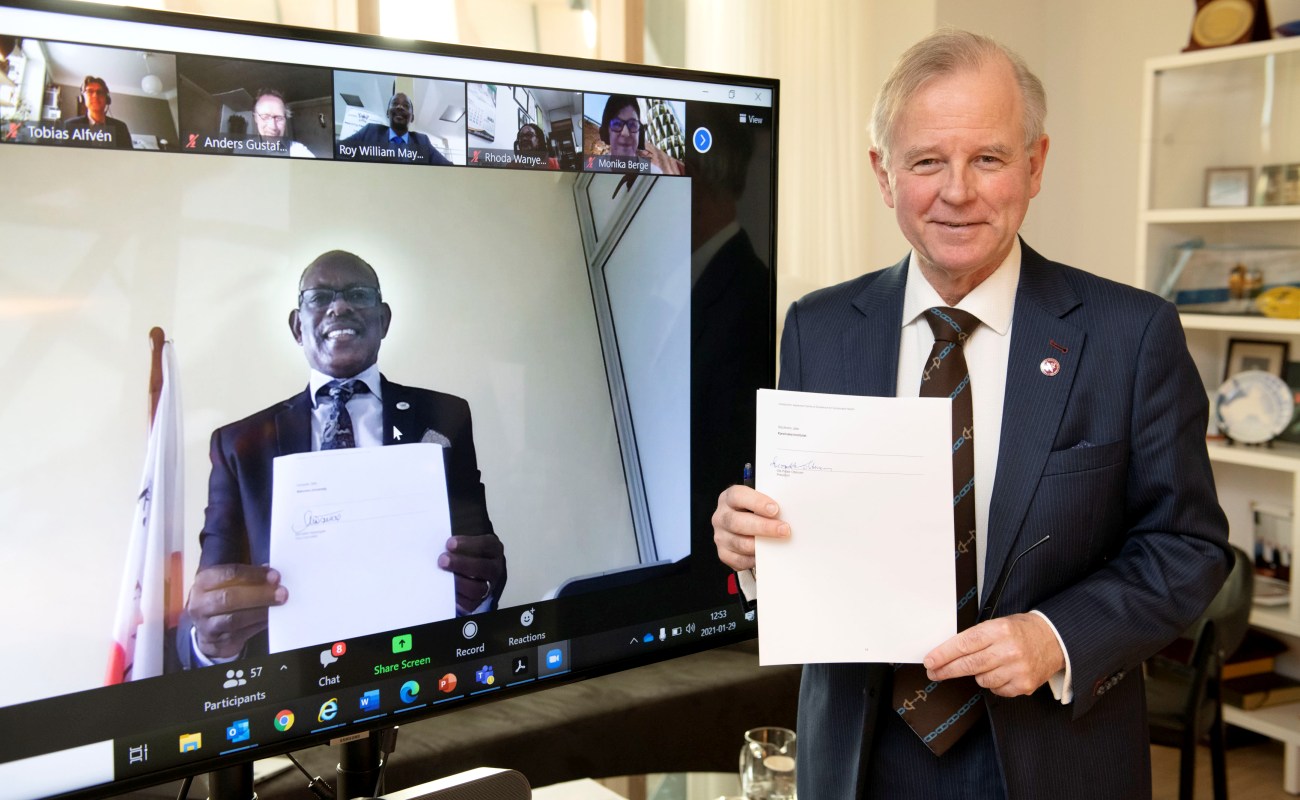 By Davidson Ndyabahika. Additional Reporting by Michelle Azorbo
Representatives from Karolinska Institutet and Makerere University on Friday (January 29) signed an agreement, furthering an alliance between the two research-led universities.
The collaboration agreement was establishing the Centre of Excellence for Sustainable Health – CESH. This Centre seeks to promote partnerships, develop capacity, resources and tools to drive the agenda for sustainable health.
Professor Barnabas Nawangwe, Vice Chancellor Makerere University, and Prof. Ole Petter Ottersen, President Karolinska Institutet, signed the agreement in a virtual ceremony.
The agreement is a step in the deepening of the collaboration between the institutions and a major leap towards driving the agenda for sustainable health.
"Fueled by our experiences in COVID-19, we see an urgent need to build universal preparedness for health and I am convinced that the new Centre will contribute significantly to this. My vision is that the Centre of Excellence for Sustainable Health will help transform how research and policies are formulated and conducted in the area of sustainable health", explained KI's President Ole Petter Ottersen.
Professor Nawangwe said that the signing ceremony marks a milestone of deepening the successful cooperation between Makerere University and Karolinska Institutet.
"This is an important next step in the long-standing collaboration between Makerere University and Karolinska Institutet. Deepening our partnership will be a significant contribution to increase action to achieve the Sustainable Development Goals of the United Nations' 2030 Agenda", said Professor Nawangwe.
In a dialogue preceding the signing session, the two heads of KI and Mak shared warm experiences and visions for the partnership. They also congratulated each other on the roles the institutions are doing to support efforts to curb the global pandemic.
Professor Nawangwe highlighted the pivotal role Makerere University as a key research institution in Uganda is doing to support national and global efforts in the fight against the coronavirus pandemic.
He says while the pandemic has brought problems, it has shown some realities of what the world is.
"The effects of the pandemic on the African continent have been a blessing in disguise. It has been what I could call 'a rude awakening of Africa' because Africa was for the first time completely isolated in many ways. That forced us to begin thinking what do we do? We must find solutions to our problems including health problems. And that is why you see a lot of efforts by our researchers to find solutions for COVID-19," Professor Nawangwe.
KI's President Ole Petter Ottersen said many projects that have been set up in the name of global health have largely been short term and sort of 'hit and run projects'.
He contends that there is a need to put into context collaboration the elements of long-term perspective and with ambitions to end up in policy changes and implementation of new knowledge in order to have a permanent change for the better when it comes to health policies.
According to Ottersen, this global pandemic has put the world at crossroads that requires more attention to be paid to the global challenges whose targets were set for 2030. He also highlighted the need to use this pandemic as an opportunity to bolster efforts to the goals of agenda 2030.
Address Drivers of Non-compliance to COVID-19 Guidelines, Researchers Urge Government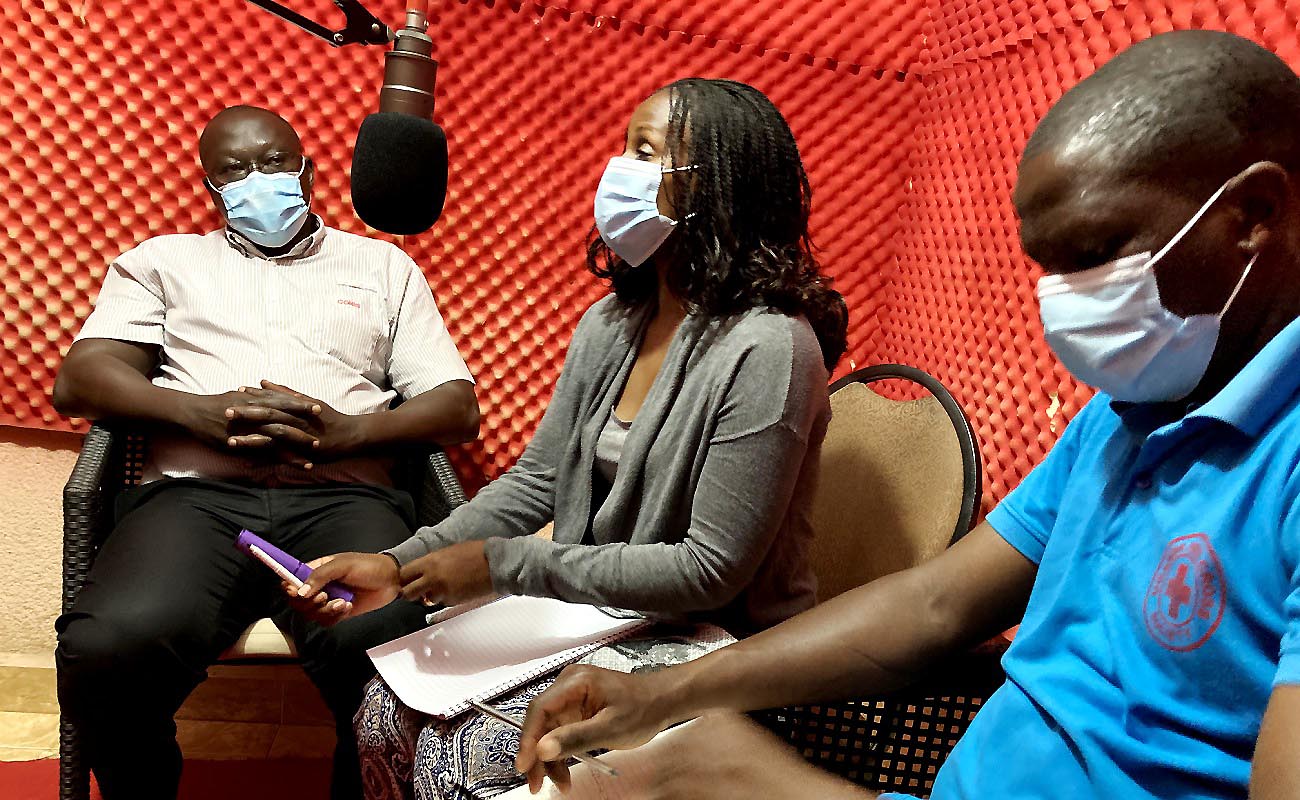 Makerere University researchers and local leaders have asked government and other key stakeholders in refugee management to address community drivers of non-compliance to COVID-19 guidelines as increased cases continue to be registered across the country.
This call was made at the dissemination event of a study conducted by Makerere University titled Refugee Lived Experiences, Compliance and Thinking (REFLECT) in COVID-19. The REFLECT dissemination was undertaken at multiple sites in Kisenyi (Kampala), Kyaka II Refugee Settlement (Kyegegwa) and Adjumani (West Nile) on 14th December 2020.
The REFLECT study observed that compliance levels around COVID-19 guidelines drastically declined between May-August 2020 and continue going down despite increased infections from community transmission. The stakeholders at this event cautioned that addressing the drivers of non-compliance was necessary in light of the overwhelmed health system, currently ongoing political campaigns and massive social gatherings in the Christmas season and beyond.
Since March 2020 the Uganda government and its partners have conducted a fairly successful awareness campaign on the prevention of COVID-19. However, this knowledge has not translated into sustainable behavioural change and while there was strict observance of COVID-19 at the start of the pandemic, compliance has drastically dropped due to a number of reasons. This is why all prevention efforts should now focus on addressing the barriers to non-compliance as the country enters into the second wave and peak period of COVID-19 transmissions.
A study conducted from among 2,092 people in refugee settlements in Uganda has found a serious disconnect between the high knowledge levels and levels of compliance with the recommended COVID-19 preventive measures. A total of 13 settlements were considered for this study including Kisenyi in Kampala, Kyaka II in Kyegegwa district and 11 settlements in Adjumani district, West Nile.
Presenting findings of the study at Kyaka II Refugee Settlement in Kyegegwa, South-Western Uganda, the research team led by Dr Gloria Seruwagi observed that compliance levels had declined over time (between March/April and July/August); unfortunately coinciding with increasing number of COVID-19 cases and deaths.
Inappropriate use of masks was found prevalent in some of the study sites – including sharing of masks, and only wearing them when the refugees meet the Police. Researchers say these practices constitute a source of risk for infection, rather than being protective.