Researchers Recommend Drug to Win the Malaria War in Children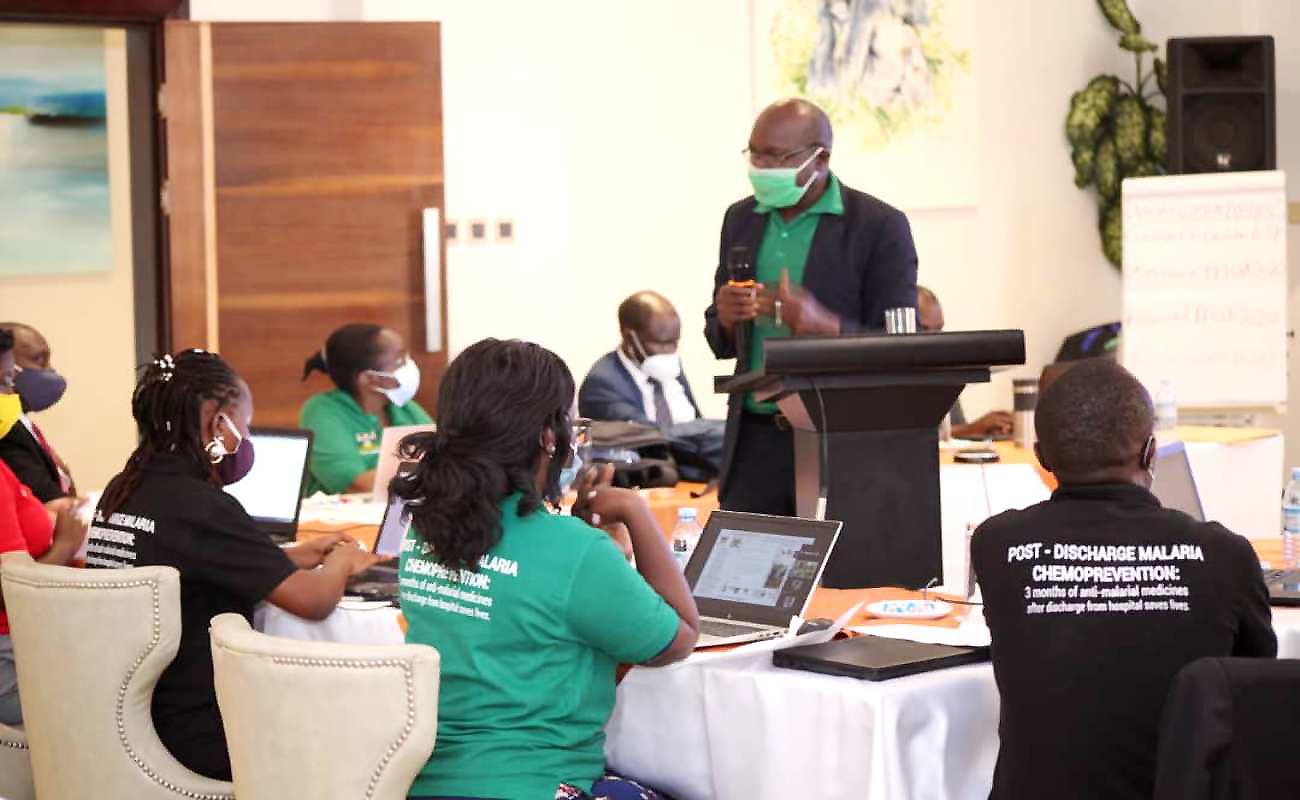 "Malaria is a terrible disease. It affects you beyond discharge. Once treated for malaria, you are susceptible to more infections, and the chances for re-admission are very high."
Uganda's fight against malaria has received a boost after medical researchers recommended that a wonder drug that has produced positive results in Uganda, Kenya and Malawi be embraced globally.
Results of the study showed that treatment with Dihydroartemisinin–Piperaquine (DP) should now be the preferred treatment for malaria in both children and adults after discharge. The trials in children indicated reduced number of deaths from severe malaria by 80 per cent.
The study-the Malaria Chemoprevention in the Postdischarge management of severe Anemia was carried out over a two-year period at Jinja, Kamuli, Hoima, Masaka and Mubende Regional Referral hospitals and studied 1,049 children with severe malaria, which kills nearly a million people each year, mainly young children and pregnant women.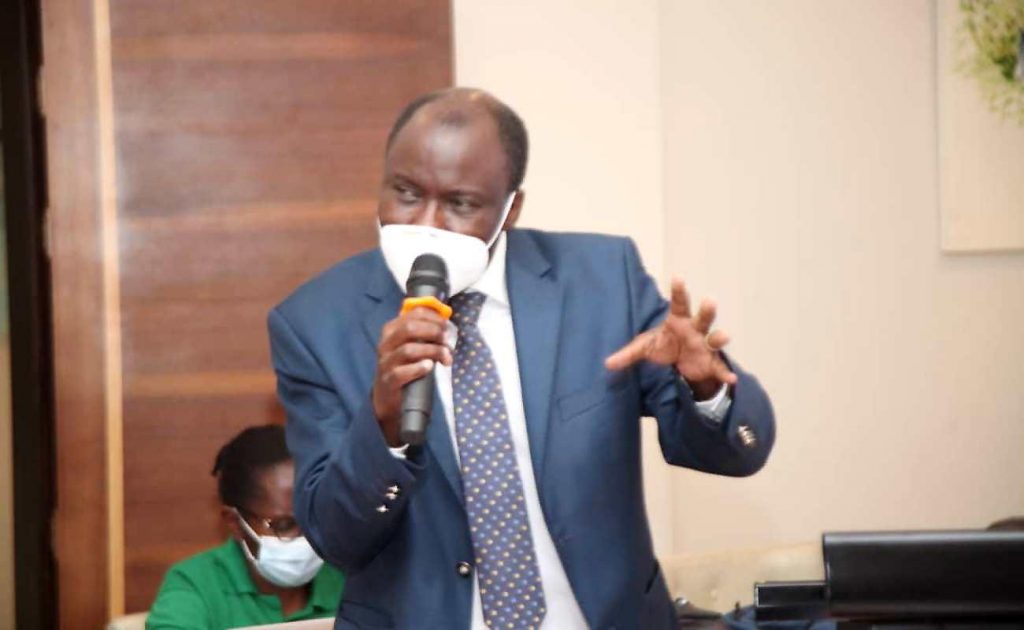 "We focused on those hospitals because those are the areas that are most hit with Malaria.We found out that Children who have been hospitalized with severe anemia in areas of Africa in which Malaria is endemic have a high risk of readmission and death within 6 months after discharge," said Dr. Robert Opoka, a Senior Lecturer at the Department of Paediatrics and Children Health, Makerere University College of Health Science.
Dr. Opoka noted that they allocated children with severe malaria with antimalarial during the first 3months post-discharge at 2,6 and 10 weeks and they were followed for three months and found out that 80 percent of the children on the antimalarial survived.
"It was observed that there was 70% significant reduction in either deaths or re-admissions among the children receiving the antimalarials compared to the group of children who were not on admission," Dr. Opoka noted.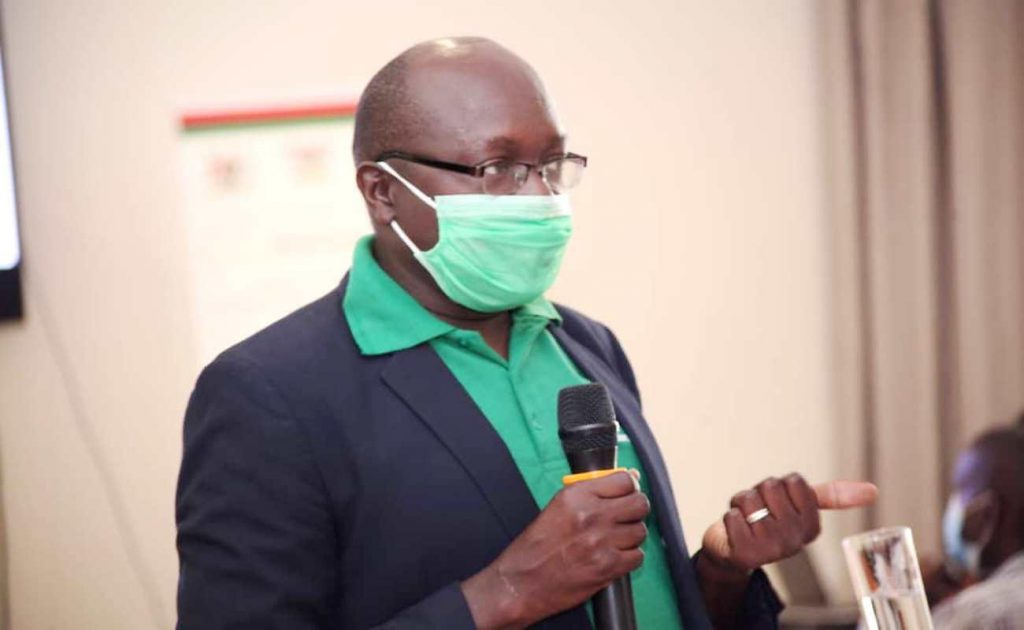 The study, whose findings have been published in the latest edition of the New England Journal of Medicine (NEJM), was funded by the Norwegian Research Council. It involved an international consortium of researchers. Some of the members of the research team from Makerere University College of Health Sciences included: Dr. Richard Idro, Dr. Aggrey Dhabangi and Dr. Robert Opoka
Malaria is caused by parasites that are injected into the bloodstream by infected mosquitoes. Severe malaria is often the main reason why children are admitted to hospital in sub-Saharan Africa, and one in 10 of these children die.
The Ministry of Health 25th Health Sector Joint Review report 2018/2019 showed that malaria was still the leading cause of admissions for all ages accounting for 32.9 per cent of all admissions.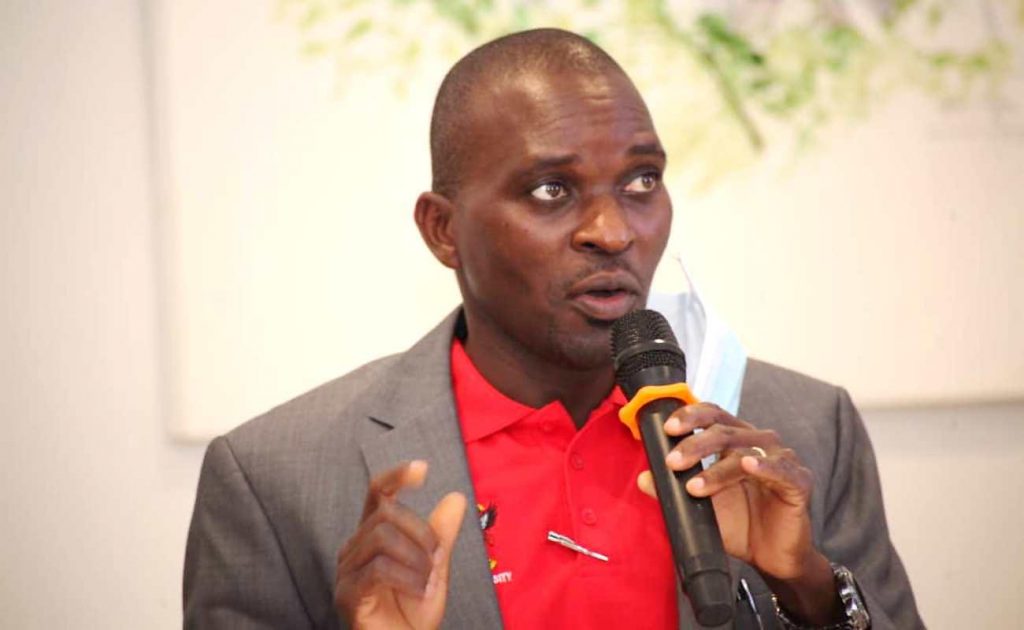 "The drug has a huge impact on reducing mortality and morbidity in children under five-years recovering from severe malaria. The children who were not on antimalarials developed respiratory distress, complicated seizures, movement disorders, vision impairment, speech and language impairments, cognitive deficits, epilepsy and destructive behavior," said Dr. Aggrey Dhabangi, a Lecturer at the Makerere University College of Health Sciences.
Dr. Dhabangi noted that DP is available in both private and public pharmacies. And a dose goes for UGX 3,000 for children and UGX 3,500 for adults and it is supposed to be taken for 3days in a month. "(DP) is a reliably oral effective drug, and it is given to children according to weight and it should be given 14days after discharge and later after a month," Dhabangi noted.
During the meeting held on 3rd December 2020, Dr. Richard Idro, a Senior Lecturer at the Makerere University College of Health Sciences, revealed that further studies in Malawi have demonstrated that delivery of the drugs using community-based approaches is associated with much higher adherence 24% than hospital-based approaches.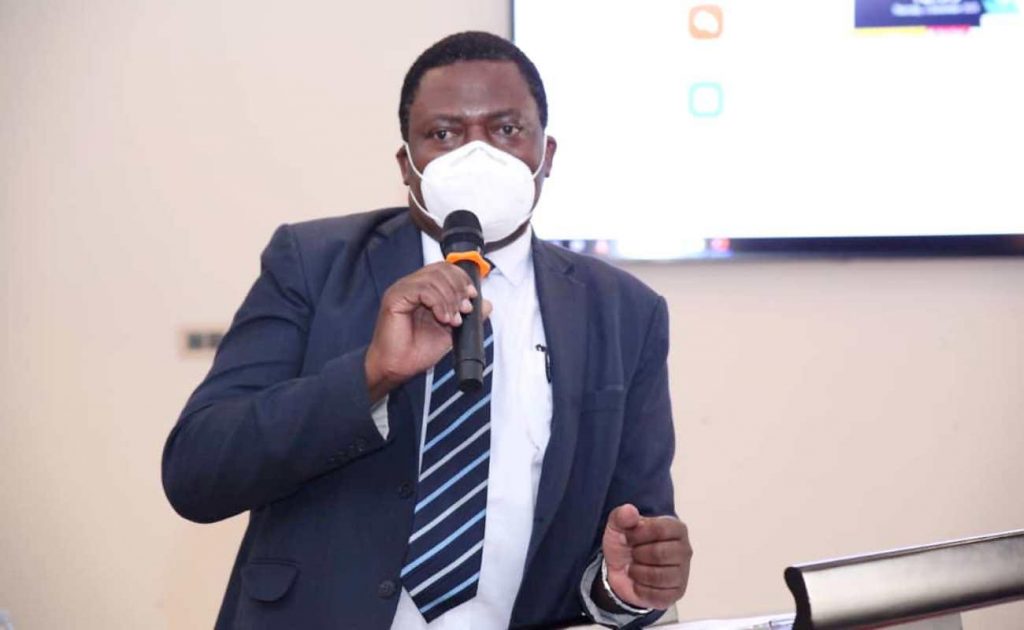 "These children are readmitted or die because by the time they are discharged from the hospital they have not fully recovered so when they go back home especially to places with high infections, they get attacked again, but with the antimalarial they get protected until they recover and gain their immunity," Dr. Idro noted. The researchers recommended that after discharge, the children should be given Multi-Vitamin supplementation and use mosquito nets.
Responding to the findings, Dr. Charles Olaro, the Director of Curative Services at the Ministry of Health, said that he was happy with the research findings and promised to translate the research findings into policy so that Children in Uganda are saved.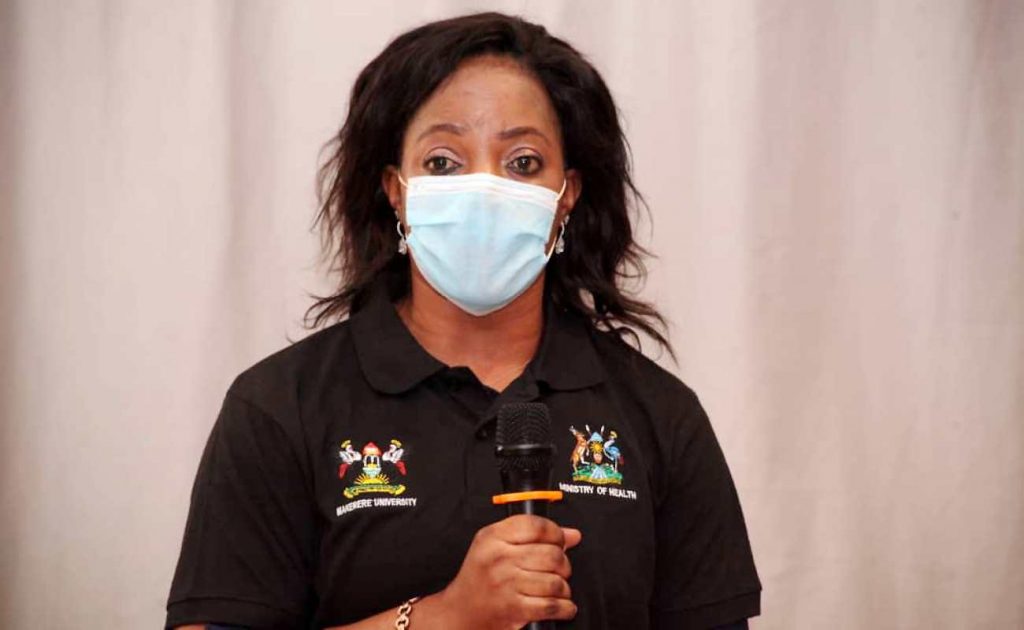 "Malaria is still one of the diseases burdening clinical services, so we still need more research and innovations in that area. We need to start up a package where health workers do not only stop at discharging patients but also educate them about the post discharge," Dr. Olaro, noted. He assured the public that the Ministry of Health had stocked enough Dihydroartemisinin-Piperaquine (DP) for public hospitals.
The Vice Chancellor of Makerere University, Prof. Barnabas Nawangwe who was represented by Dr. Sabrina Kitaka from the College of Health Sciences commended the research team comprising Makerere University researchers for creating a paradigm shift that focuses on only treatment of malaria to a preventive approach that will save lives. The Vice Chancellor expressed Makerere University's readiness to review the curricula to include prevention of malaria and chemo prevention in the management of malaria. Noting that the researchers focused on three (3) months after discharge, he appealed to research team to consider an option of extending the period of follow up to six (6) months so that more lives are saved.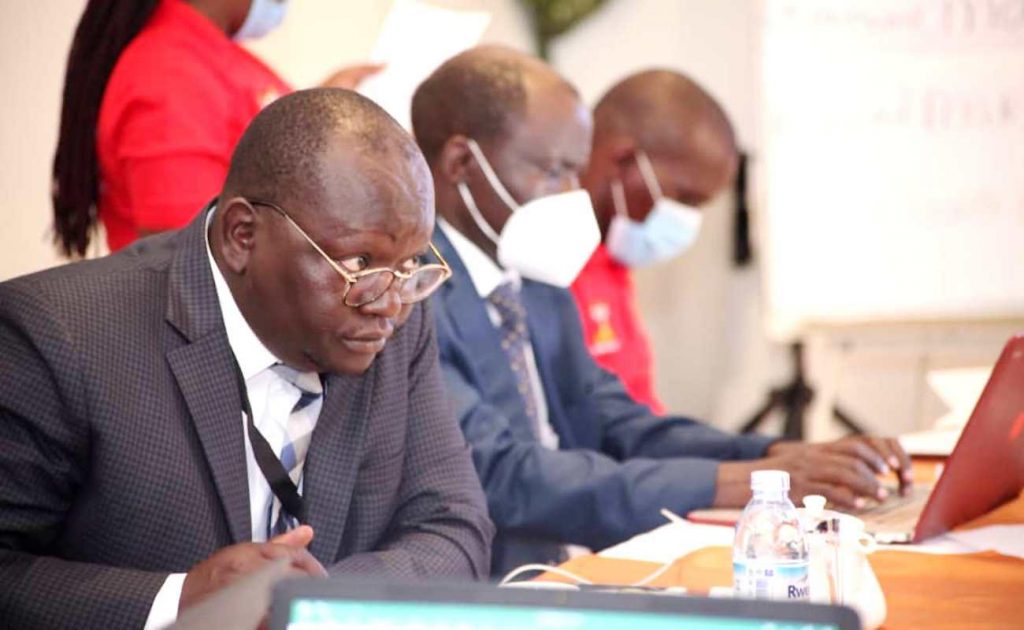 Dr. Jimmy Opigo, the Assistant Commissioner-Health Services at the National Malaria Control Division said: "We are happy that this PMC study has enabled people to realise that treatment of malaria and discharge is not enough. There is need for longitudinal management of those discharged. The medical team and health care workers should add patient education and improve health care practices in the management of malaria."
Article by Mak Public Relations Office
UniCare App: 24/7 Access to Counselling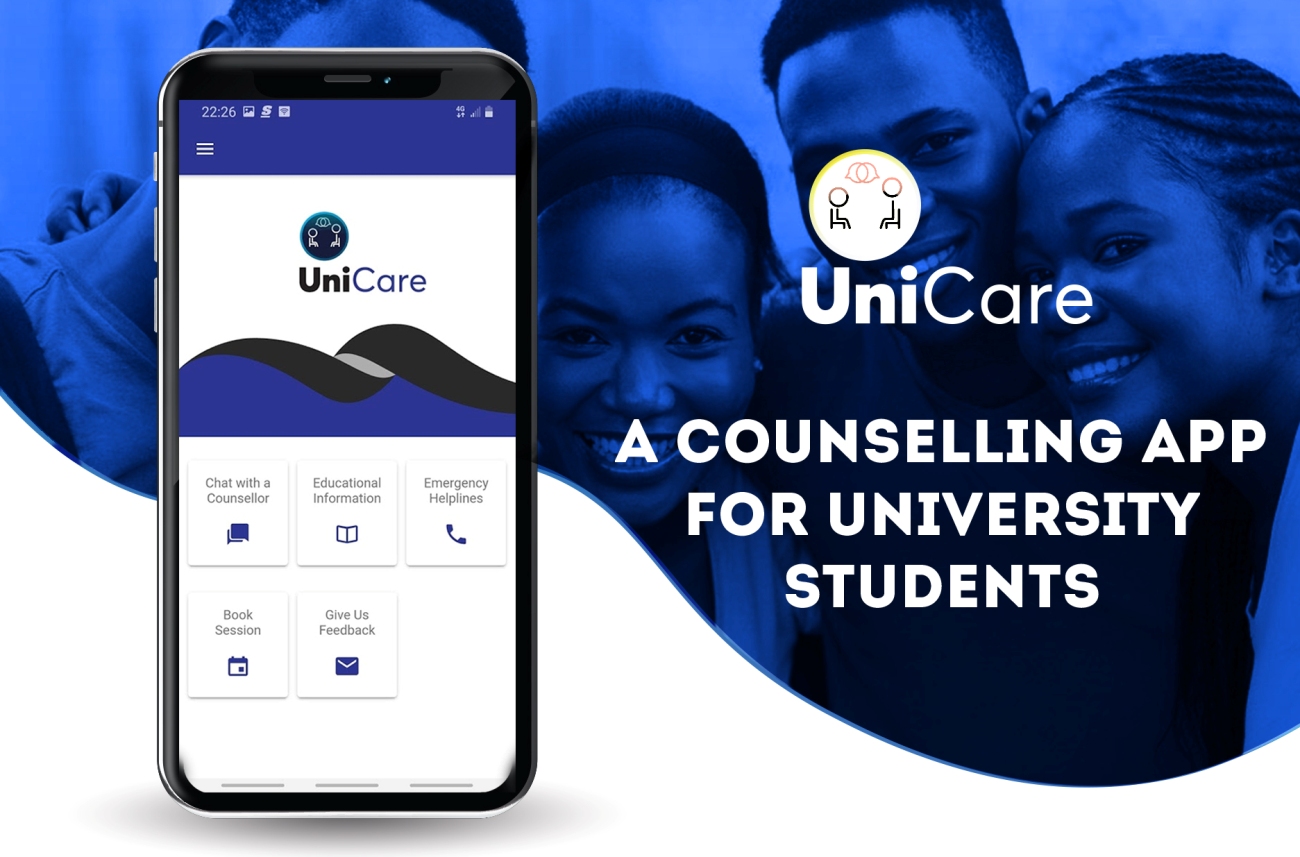 The Counselling and Guidance Centre (CGC) has developed UniCare, a counselling App for the Makerere University community members (Staff and Students).
Do you have personal concerns that need addressing?
Do you need to improve your life skills?
Are you struggling with something and need to talk to someone professional in confidence?
Then download UniCare from the Play Store and use it at any time of your convenience.
You can access counselling services through instant messaging, phone calls and other forms.
Enquiries:
Tel: +256-751-700897
Email: rbaguma[at]cit.ac.ug, henry.nsubuga[at]mak.ac.ug
Call for Applications: PhD Fellowships in Bioethics (4th Cohort)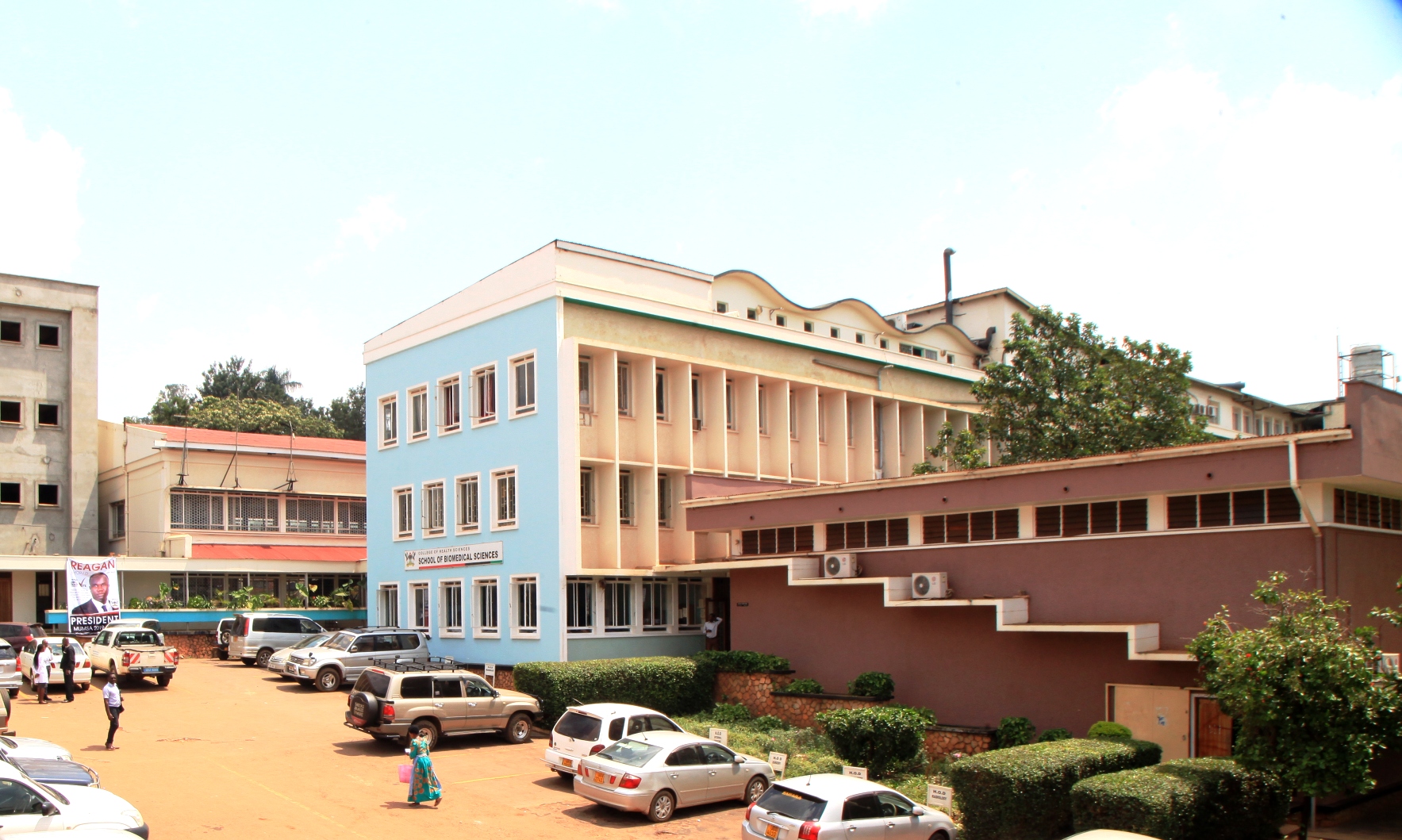 Applications are invited for PhD fellowships in bioethics from Makerere University College of Health Sciences (CHS) faculty and individuals who participate in the academic activities of the college who are interested and COMMITTED to becoming bioethics scholars.
Successful applicants should be willing to become bioethics scholars as they work within the structured and mentored training programme with a focus on any aspect of international research bioethics related to Health Sciences. Funding will be available to support 2 successful doctoral candidates up to 3 years of accelerated training leading to the award of the Makerere University doctoral degree.
Eligibility
This training is open to faculty including people who contribute to teaching and research at Makerere University or one of its partner institutions in Uganda, who meet any of the following criteria:
a. Able to articulate a clear research bioethics problem of interest to them.
b. Demonstrate prior participation in bioethics, beyond having submitted research proposals to an IRB.
c. Demonstrate a basic understanding of bioethics in order to know that this is an appropriate next step for the applicant.
d. Demonstrate past active participation in bioethics in health service delivery or at the interface of health related ethical-legal issues
e. Provide evidence of experience in research in bioethics and or authorship in this field
f. Prior master's level or fellowship level training in bioethics or related fields.
Criteria for Selection
Demonstrated interest in doctoral research training and conducting research with a focus on
research bioethics.
Potential to handle rigorous academic requirements of the doctoral program.
Having a plan for career development
Capacity towards attaining research leadership and international recognition in bioethics.
Female candidates and medical doctors are especially encouraged to apply
Application Process
Applications must be submitted to makbioethics[at]gmail.com and should consist of a cover letter (1 page only), a resume (not more than 3 pages), a personal statement (Maximum 1 page), a Makerere University formatted PhD research concept (Maximum 10 pages) and two letters of recommendation (sent separately by the referees to makbioethics[at]gmail.com). The personal statement should include your contribution to the academic and research life of a department at Makerere University College of Health Sciences, your aspirations for career progression in the next 5-7 years, research interests and any information you consider relevant.
Closing date for the receipt of applications is 8th October 2021.
Enquiries can be forwarded to the PI, of the PhD bioethics research training Program on makbioethics[at]gmail.com
Timelines:
Application deadline: October 8, 2021
Interviews: October 15, 2021
Notification date: October 22, 2021
Proposed start date: November 1, 2021
Part of this training will take place at Johns Hopkins University Berman Institute of Bioethics in the USA in Year 1 for a total of 2-3 months. Successful candidates will receive a monthly stipend based on USA National Institutes of Health regulations, tuition, research funds and travel to the USA. Applicants should demonstrate excellent communications skills and will be expected to work as part of a highly motivated, result oriented bioethics group.
IDI Supports Wakiso's Point of Care Electronic Medical Records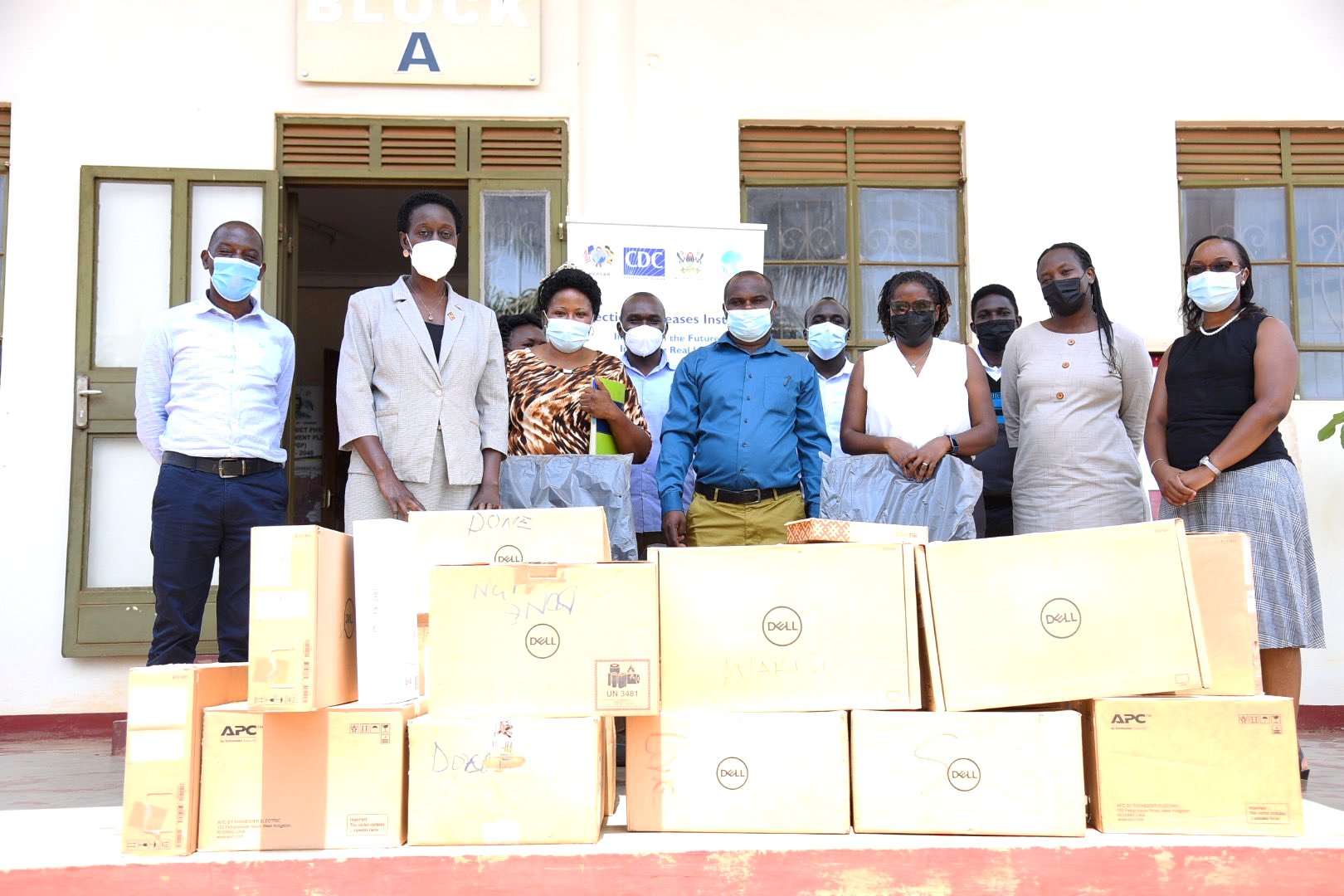 The Makerere University Infectious Diseases Institute (IDI) Kampala Region HIV Project handed over equipment worth UGX 460,000,000 to the Wakiso District Leadership to support Point of Care Electronic Medical Records (EMR-POC). This was made possible with support from the U.S. President's Emergency Plan for AIDS Relief (PEPFAR) through the
Centers for Disease Control and Prevention (CDC).
The equipment includes Computers, furniture, biometric scanners and networking equipment for a wireless mesh. In attendance was the Wakiso District Leadership led by the Principal assistant secretary, Ms. Babirye Olivia, as well as representatives from IDI and Mildmay Uganda.