Dr. Poplack, Ryoichi Sasakawa Receive Mak's Prestigious Honorary Doctorates
Euphoria swept over the special congregation in the Main Hall on the morning of 9th August 2018 as Dr. David Poplack and the Late Ryoichi Sasakawa received Makerere University's prestigious Honorary Doctorate of Science (Honoris Causa) and Honorary Doctorare of Laws (Honoris Causa) respectively.
Successfully nominated as the first candidate for the Award by the College of Health Sciences (CHS), Dr. Poplack was recognised for his distinguished and ground-breaking contributions to the treatment of children with cancer and blood diseases in the United States of America and sub-Saharan Africa. Ryoichi Sasakawa was equally successfully nominated by the College of Agricultural and Environmental Sciences (CAES) for his significant impact on agricultural development through extension education and distance learning and commitment to fighting leprosy and poverty.
The Guest of Honour, State Minister for Higher Education-Hon. Dr. John Chrysostom Muyingo, who represented the Minister of Education and Sports-Hon. Janet Kataaha Museveni expressed his appreciation of the selfless service that Dr. Poplack and Ryoichi Sasakawa had rendered to humanity.
"To Dr. David Poplack and the family of the Late Ryoichi Sasakawa, I say, yours is a celebration well-earned and well-deserved, and the Government and the people of Uganda count it a great honour and privilege to identify with and celebrate this milestone with you.
"As Government we are committed to creating an environment conducive to enabling the private sector and higher education institutions to achieve their objectives and provide the high quality services that our people deserve. Our Universities have strong foundations and enjoy the goodwill of many development partners. We are therefore confident that with this continued support and dedicated service of our staff, the Government has the right partners in the quest to achieve a Transformed Ugandan Society from a Peasant to a Modern and Prosperous Country as espoused by our Vision 2040." he remarked.
Earlier, the Vice Chancellor, Prof. Barnabas Nawangwe in his welcome remarks said that Makerere University was not only recognising Dr. David Poplack's innumerable contributions to the field of Hematic Oncology but also his character "as an infinitely humane, kind, generous, and principled person with a deep sense of social justice in a global context.
"We are delighted that Dr. Poplack accepted the award and is personally here, together with his wife Mrs. June Poplack, and daughter Ms. Jocelyn Poplack, and the representatives from Texas Children's Hospital Baylor College of Medicine. I congratulate him upon the much deserved award" added Prof. Nawangwe.
The Vice Chancellor further paid tribute to Ryoichi Sasakawa, who through his foundation supported innovative degree programmes at Makerere University, resulting in improved household incomes and food security for several smallholder farmers.
"It is also pleasing to note that some of the graduates who benefited from the Sasakawa Africa Fund for Extension Education (SAFE) support are members of staff holding various positions of leadership in the College of Agricultural and Environmental Sciences and other respected organizations in Uganda and the region" supplemented the Vice Chancellor.
Following Ryoichi Sasakawa's death in 1995, his son, Yohei Sasakawa took over his father's philanthropic work in earnest, fighting for people affected by several emergencies. He was therefore unable to personally attend the honorary award ceremony. Receiving the award on behalf of the family, the Chairperson Sasakawa Africa Association (SAA) and Sasakawa Africa Fund for Extension Education (SAFE) Prof. Ruth Oniang'o profusely thanked Makerere University for honouring Ryoichi Sasakawa.
"I have worked with the Sasakawa family for a long time and what I have learnt is that the Japanese greatly value humility and selflessness. This is a very great day for the Sasakawa family and we shall take these photos and awards to them and I am sure that they will say Origato (thank you)" she concluded.
The Japanese Ambassador to Uganda, H.E. Kazuaki Kameda expressed his joy at having an exemplary senior citizen of Japan recognised by Makerere University. "I am very happy that the College of Agricultural and Environmental Sciences proposed that Ryoichi Sasakawa be awarded the Honorary Doctorate of Laws and I thank the Senate for approving this award.
"Ryoichi Sasakawa's philosophy The world is one family; people are all brothers and sisters was repeatedly aired on Japanese television stations and I must say that all his charitable activities embodied this vision" added H.E. Kameda.
The Award Ceremony also paid tribute to Dr. Poplack in a special way, when the congregation witnessed the presentation of certificates to the first cohort of graduates from the East Africa Pediatric Hematology and Oncology Fellowship Program. Dr. Barnabas Atwiine, Dr. Fadhil Geriga, Dr. Philip Kasirye and Dr. Ruth Namazzi received their certificates from the Chair of the Fellowship Program's Advisory Council-Prof. Charles Olweny, Principal CHS-Prof. Charles Ibingira and the Fellowship Program's Director-Dr. Joseph Lubega. These are the certified pediatric cancer and blood diseases specialists to be trained in Uganda.
True to his humane and genial character, Dr. Poplack started off his acceptance speech by congratulating the family of the Late Ryoichi Sasakawa as represented by Prof. Oniang'o upon the conferment of the Honorary Doctor of Laws. "I am extremely thankful to Makerere University for this outstanding honour today. I am very proud to be identified with Makerere University" he added.
Dr. Poplack equally paid tribute to his wife, children and the staff at the Texas Children's Hospital for all the support rendered to him throughout his professional journey. He further paid tribute to Uganda as a Nation, which contributed to his foundational training as a Pediatric Oncologist, through to his mentor Dr. John Ziegler, the first Director of the Uganda Can¬cer Institute.


He further noted that the strides made in research on burkitt lymphoma among children in Uganda greatly improved the rate of children being cured of cancer in developed countries from less than 20% in 1975 to more than 80% presently. "We remain focused on building a specialised training centre of excellence for the treatment of cancer among children in Uganda and no one is better placed to lead these efforts in Africa than the Ugandan stakeholders."
He paid tribute to the leadership at the Ministry of Health, Uganda Cancer Institute, College of Health Sciences, and Mulago National Referral Hospital for all the support that had resulted in his recognition "We are indeed, as your motto suggests, building for the future and, together, we will most certainly succeed" concluded Dr. Poplack.
On behalf of Makerere University, the Chairperson of Council, Eng. Dr. Charles Wana-Etyem presented plaques and an assortment of souvenirs to Dr. David Poplack and Prof. Ruth Oniang'o on behalf of the Late Ryoichi Sasakawa. Reflecting on a personal point of loss, an emotional Chairperson said, "In 2008, I lost a nephew to leukemia and at that point, I came face-to-face with the challenges of this disease. I therefore thank you for the great work you are doing in this field and may God bless you."
In his remarks, the Minister of Agriculture, Animal Industry and Fisheries (MAAIF), Hon. Vincent Ssempijja could not help but share his great admiration and respect for the honorary doctoral recipients of the day. "I am greatly encouraged to see that Ryoichi Sasakawa whom I knew until his death in 1995 is being recognised by Makerere University today. As a District Leader in Masaka for fifteen years, I worked with Sasakawa staff and I have seen them teach poor farmers the importance of planting quality seeds and multiplying them. As a result, I have seen them change the lives of farmers in the remotest parts of Masaka and Busoga" remarked Hon. Ssempijja.
The Minister also paid tribute to Dr. David Poplack, whose extent of dedication to the betterment of humanity had become clearer as his citation was read by Prof. Sarah Kiguli. "Congratulations and thank you from the bottom of my heart for this invaluable contribution. I wish a good life to you and your family" concluded Hon. Ssempijja.
In his address to the special congregation, the Chancellor Prof. Ezra Suruma observed that both Dr. David Poplack's and Ryoichi Sasakawa's stories testified of the need to go beyond success in our personal spheres and reach out to the community in ways that significantly impact lives.
"It is only when we choose to go beyond our comfort zones and the glory of our personal accolades that we truly start to become significant. Both Dr. David Poplack and Ryoichi Sasakawa recognised that it was not simply enough to be a successful Pediatric Oncologist or well-known politician and boat racer. They both strived and succeeded in making the most of the knowledge, influence and networks that they had garnered over the years to alleviate the suffering and helplessness that they continually witnessed" remarked the Chancellor.
The Chancellor reiterated that the awards to Dr. David Poplack and Ryoichi Sasakawa were well-deserved and a great addition to the rich heritage of immediate past recipients; the Late Mama Winnie Madikizela Mandela and the President of the Republic of Turkey, H.E. Recep Tayyip Erdoğan. On 19th January 2018, Ms. Gandhi Baai received the Honorary Doctorate of Laws (Honoris Causa) on behalf of her Aunt Mama Winnie Madikizela Mandela, while on 1st June 2016, Prof. Ezra Suruma conferred the Honorary Doctorate of Laws (Honoris Causa) upon H.E. Recep Tayyip Erdoğan.
Article by Public Relations Office
A Successful Ph.D. Defense by Vianney Andrew Yiga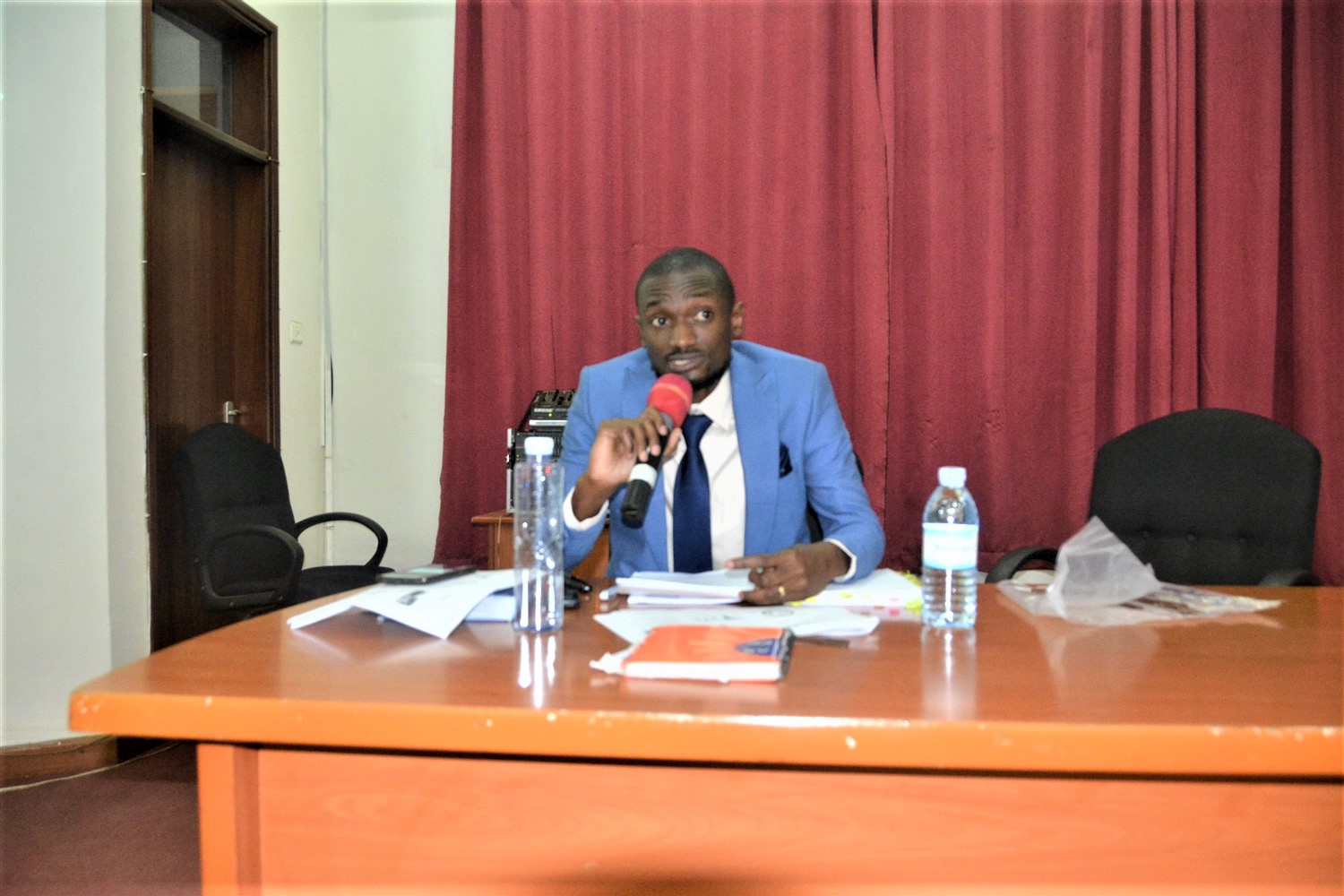 The CEDAT community is proud to share our congratulations to Vianney Andrew Yiga following his successful Ph.D. defense that happened yesterday Monday 3rd October 2022 at the College of Engineering, Design, Art, and Technology (CEDAT).
His Thesis was titled; Thermal Stability of Fiber- Reinforced Polylactic Acid Composites for Flameretarded Applications.
The candidate was supervised by Eng. Dr. Michael Lubwama and Eng. Dr. Peter W. Olupot both from the Department of Mechanical Engineering, at CEDAT.
Dr. John Wasswa, Department of Chemistry, College of Natural Sciences (CONAS), Makerere University was the opponent that interrogated the candidate to enable a clear understanding of the study.
Makerere University Launches National Parenting Draft Manual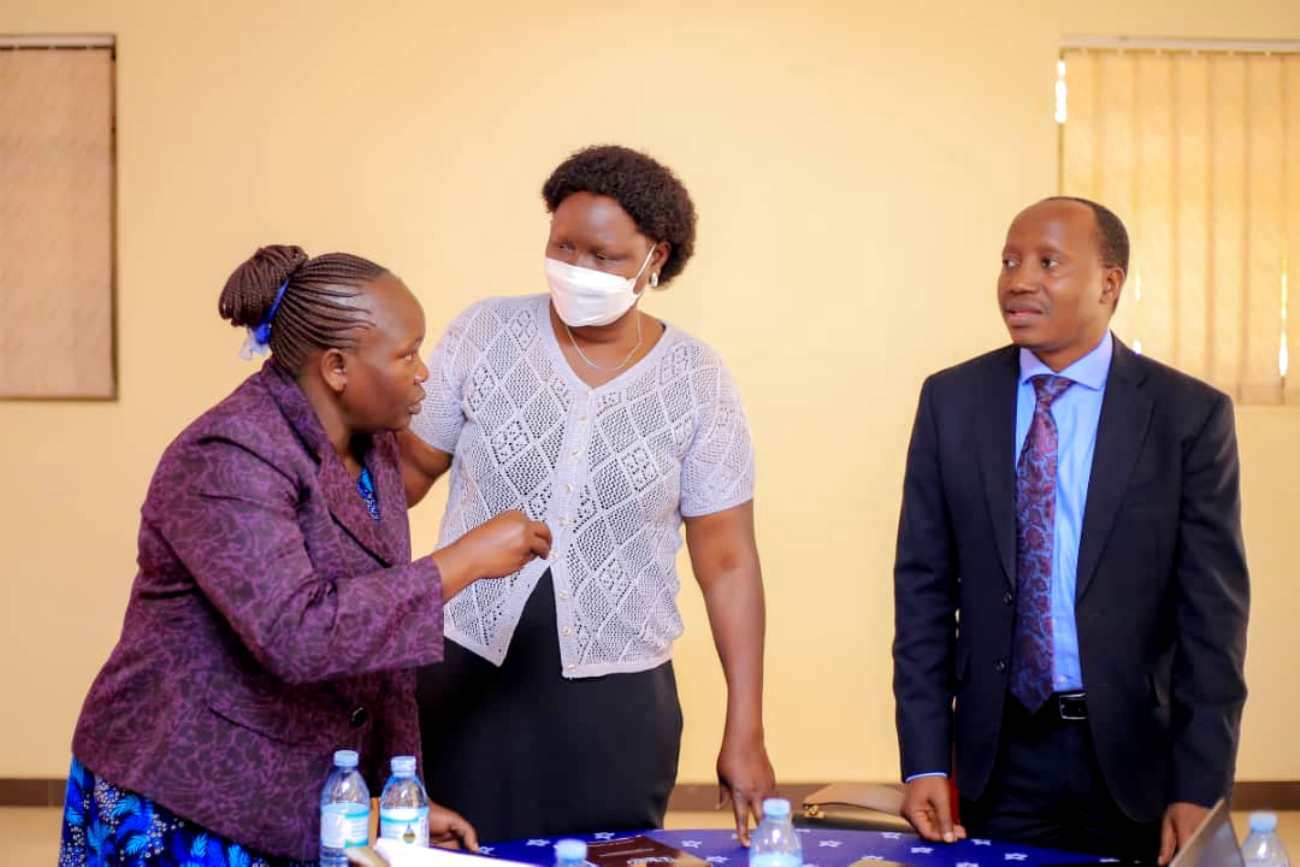 By Agnes Namaganda
On July 22nd 2022, Makerere University–Child Health and Development Centre (Mak–CHDC) launched a draft manual for the National Parenting Standards. The Centre has been working together with the Ministry of Gender, Labour and Social Development (MGLSD) with funding from UNICEF (United Nations Children's Emergency Fund), to develop standards that are agreeable to all organisations in the country that are involved in parenting work. The draft manual was being presented to members of a consortium that brings together all these organisations together, called the Parenting Agenda Consortium.
"We produce many documents and they are shelved," Irene Ayot Chono, who was speaking on behalf of UNICEF said. "We hope that this document will not be one of them," she emphasized.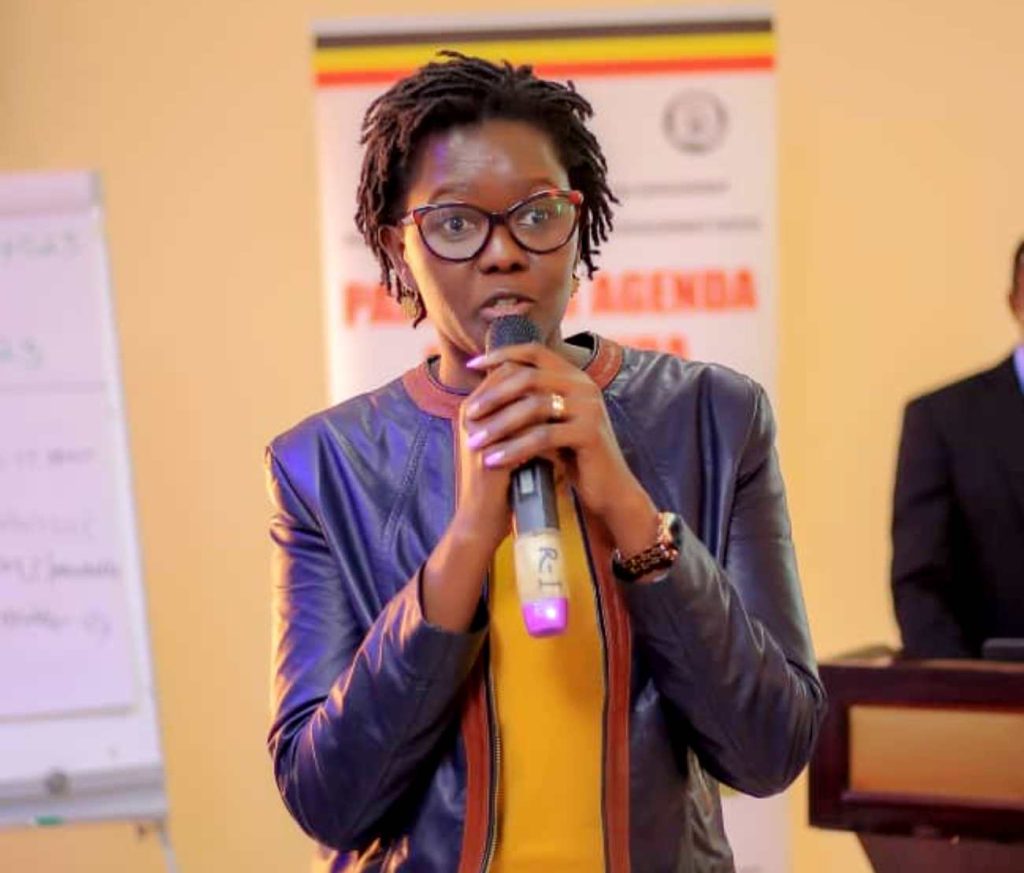 Dr. Godfrey Siu, the Principal Investigator from Mak-CHDC who presented the draft manual to participants, emphasized that if any organization is doing parenting work, there should be a minimum package that they should offer.
Draft Manual Content
The manual which will have several modules. These modules will be delivered face-to-face in 1.5 hour sessions. Some of these include; Module 6 which will focus on "understanding responsible masculinity and fatherhood" and on "understanding the concept of head of family."The draft manual also proposed that Module 11 focuses on Parenting in the 21st Century. Some of the sessions in this module will include Children and Technology, Contemporary Influence on Children and Modernity, Culture and Morality.Module 9 will focus on Parenting for Adolescents and some of the suggested sessions within this module are Needs for Adolescents and The Art of Communicating with Adolescents. Module 5 will focus on Preventing Violent Parenting and Promoting Alternative Discipline Strategies while Module 10 will be about Parenting to Address the Mental Health for Children and Adults.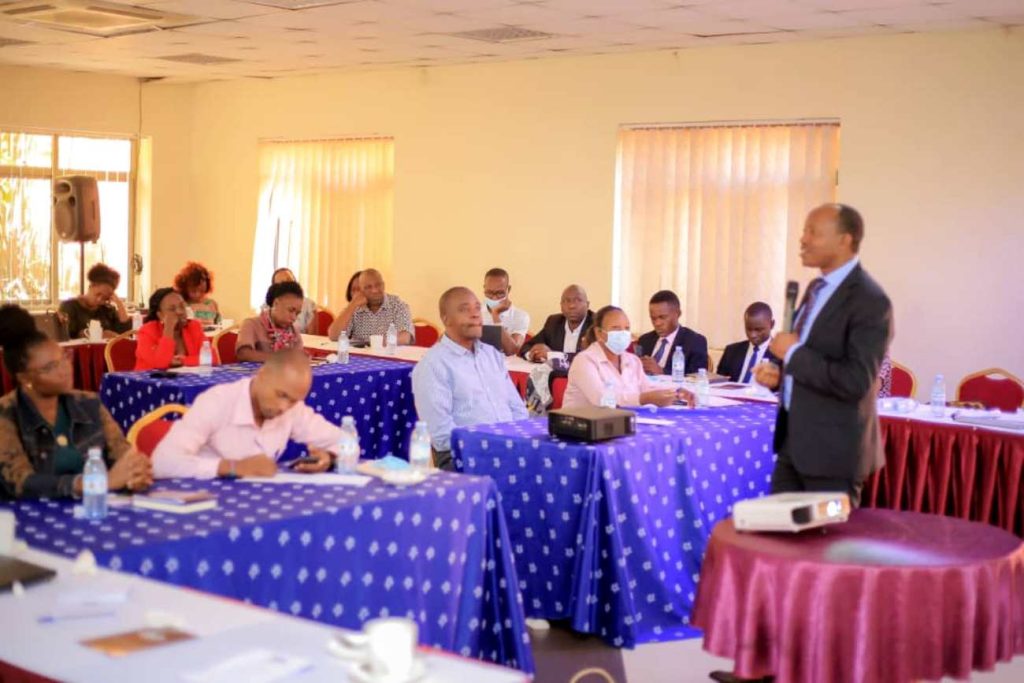 Participants' suggestions
After the presentation, participants raised several suggestions for discussion and consideration. These included whether there should be a module on spirituality since Uganda is a strongly religious nation. There was also the concern of how children in remand homes should be parented. Another concern raised by a participant was as to whether teachers who make an undeniable contribution to parenting, should be taken through the parenting manual.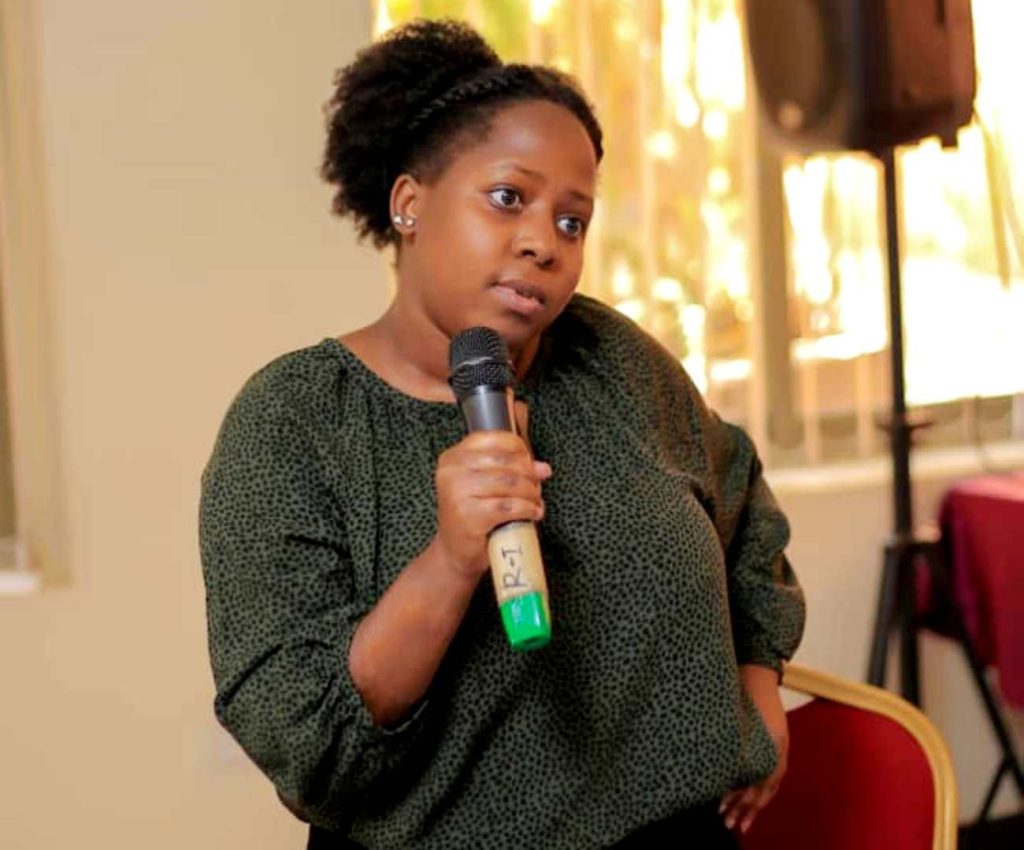 In her closing remarks, Ms. Juliana Naumo Akoryo, the Director of Cultural Affairs at the Ministry of Gender, Labour and Social Development (MGLSD) said that the manual is for the parenting organisations to utilize and not for MGLSD.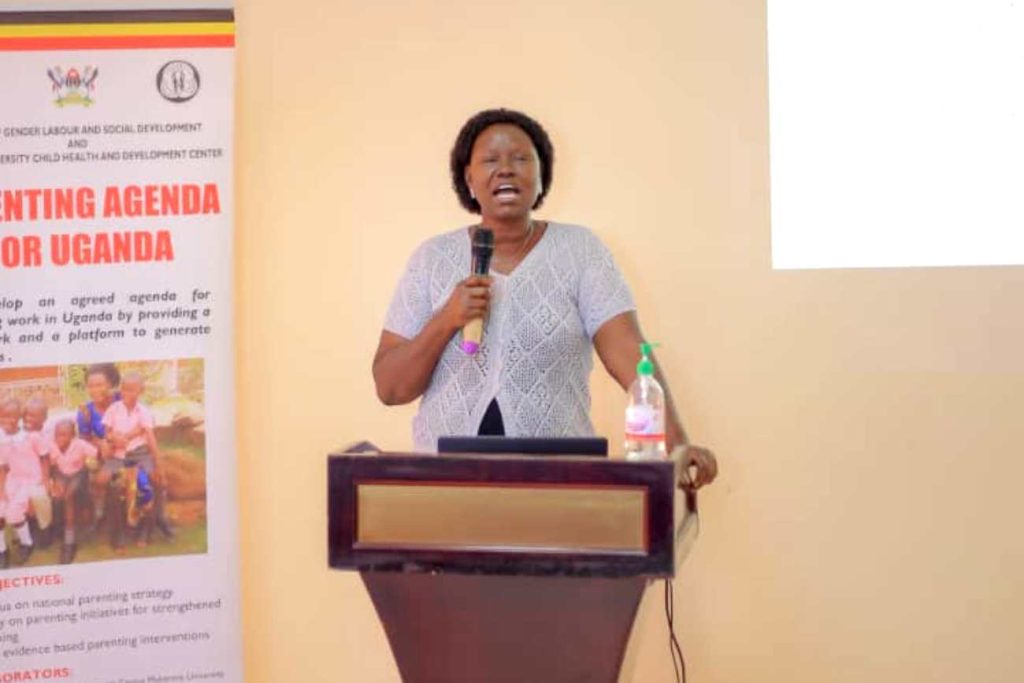 Ms. Chono also adjured the team behind the manual to use picture illustrations in the manual that can be relatable by the Ugandan parents.
Contact: Agnes Namaganda – agnesvioletnamaganda@gmail.com
Launch of Mak-RIF Round 4 Awards & PhD Call for Proposals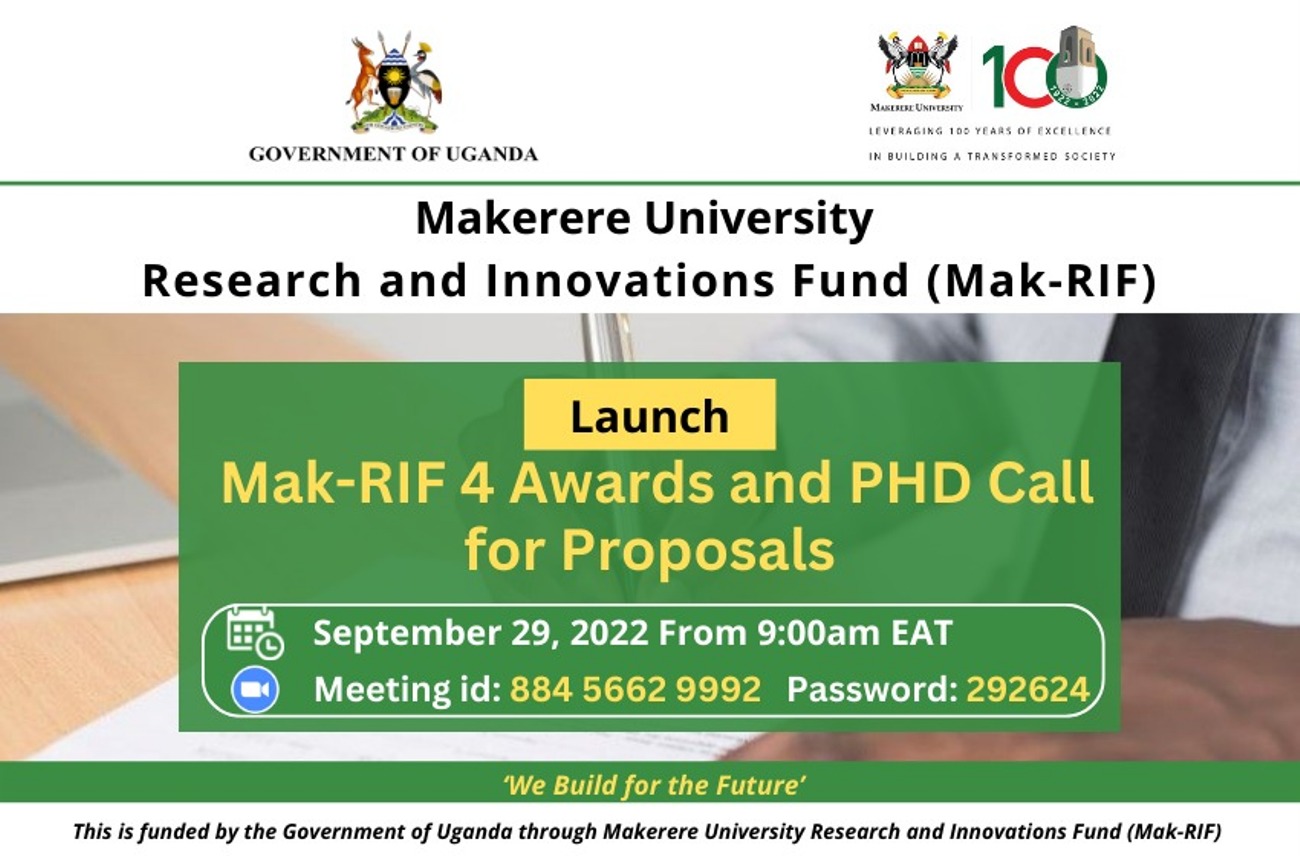 Makerere University received funding from the Government of the Republic of Uganda, earmarked to support high impact Research and Innovations. This unique initiative arose after engagements between the top University Management and the Government of Uganda. This fund illustrates the increasing importance that the Government attaches to Research and Innovation as a driver of development and transformation. The objective of the fund is to increase the local generation of translatable research and scalable innovations that address key gaps required to drive Uganda's development agenda. 
In the Financial years 2019/2020, 2020/2021 and 2021/2022 the Government of the Republic of Uganda through Mak-RIF has funded implementation of over 750 multidisciplinary research and innovations within the various Colleges, while engaging multiple stakeholders within and outside Makerere University. The Grants Management Committee (GMC) has finalized the award process for the Mak-RIF round 4 call for funding for this Financial Year 2022/2023.
The Grants Management Committee (GMC) hereby invites you to the Launch of the Mak-RIF Round 4 awards and PhD Call for Proposals scheduled to take place tomorrow Thursday 29th September 2022 from 9:00 to 10:00 a.m. EAT. 
Please use the following details to join the launch.
Register in advance for this meeting:
https://us06web.zoom.us/meeting/register/tZwpcu-urDIjE9ZgxdsbEmA2IkNMMiJVECt_ 
Meeting ID: 884 5662 9992
Password: 292624