Guidelines for Freshers of 2018/2019 Academic Year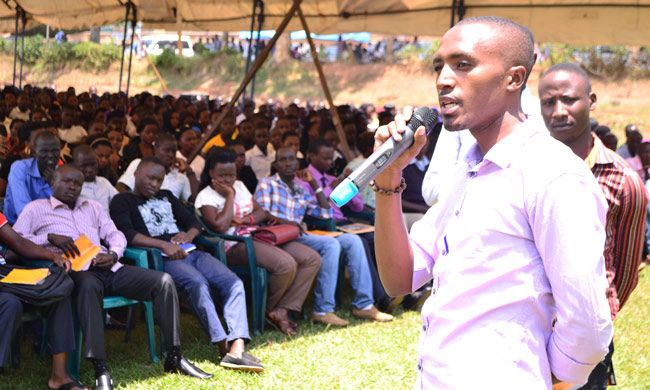 First Year students (Freshers) are by tradition given an "acclimatization" period of normally one week which is referred to as the "Orientation Week". The Freshers report on Campus one week earlier than the Continuing students and during this week they are introduced to the key facilities in the University as well as other important aspects of life at the University.
Schedule of Semesters for Academic Year 2018/2019
Orientation Week:
Getting used to a new place can be pretty daunting, but that is what orientation week is all about; getting to know your surroundings, meeting students and staff members. This makes you feel comfortable enough to hit the ground running when the semester starts. It is a great chance for you to familiarize yourself with the University.
Saturday 4th August, 2018 to Friday 10th August, 2018 (7 Days) – Orientation Week
Semester One
Saturday 11th August, 2018 to Saturday 8th December, 2018 (17 Weeks)
Semester One Vacation
Saturday 8th December, 2018 to Friday 18th January, 2019 (7 Weeks)
Semester Two
Saturday 19th January, 2019 to Saturday 18th May, 2019 (17 Weeks)
Semester Two Vacation
Saturday 18th May, 2019 to Saturday 27th July, 2019 (10 Weeks)
During this week, arrangements are made to enable the Freshers meet and be addressed by Key Officers, Wardens and Student Leaders who welcome the students.
Arrangements are also made to enable the Freshers acquaint themselves with such key facilities at the University like the Library, University Hospital, Games and Recreation Facilities etc. Freshers are expected to take advantage of the week to survey and acquaint themselves with the general Campus lay out. Another major activity during the Orientation Week is Registration.
All Freshers must ensure that they are registered first centrally and then with each of their respective Colleges/Schools/Departments/Halls.
Orientation Events
Saturday 4th August, 2018
Resident Freshers report to their respective Halls of residence or private Hostels by 5.00 p.m. It is the responsibility of each student to make his/her own travel arrangements to the University or private hostel.
Monday 6th August, 2018
All Freshers shall report to the Freedom Square for a meeting with the University officials at 9.00 a.m. The Freedom square is the open ground in front of the Main Administration Building where official functions of the University are normally performed. Freshers are expected to be seated by 9.00 a.m.
Registration
For a candidate to qualify to be a bonafide student of the University, he/she must be registered. Registration is a mandatory requirement of the University which must be done within the first two (2) weeks from the beginning of the semester by every student. Privately sponsored students will pick their original admission letters after payment of 60% tution and all functional fees from their respective colleges.
Registration will commence on Monday 6th August, 2018 starting at 9.00 a.m. each day.
Ensure that you complete all the required registration formalities within the prescribed time in order to avoid disappointments later.
Registration Requirements
For registration purposes, all first year students MUST produce their original documents. Government sponsored students shall pay the following fees to Makerere University Fees Collection Accounts:
University Rules Booklet – Shs.2,300/=
Undergraduate Gown – Shs.18,400/=
Identity Card – Shs.45,000/=
Guild Subscription fee (Per Year) – Shs.11,500/=
Endowment fee (Per Year) – Shs.11,500/=
Senior Common Room fee (Per Year) – Shs.5,750/=
Sports Contribution fee (Per Year) – Shs.17,250/=
Medical fee (Per Year) – Shs.50,000/=
Total – Shs.164,000/=
NB
(i) The above fees replace the ones on Page 13 in the Freshers Joining Instructions for government sponsored students.
(ii) The Fees Structure (bill) for either Government or Private is attached on your admission letter.
Other Fees
National Council for Higher Education fee (Per Year)-Shs.20,000/= (Payable to the National Council for Higher Education Account in Stanbic Bank)
UNSA Subscription fee(per year)-Shs.2,000/=(payable to Stanbic Bank,City Branch,A/C 0140007248501)
​Payment Procedure
Beginning Semester I 2018/19, all payments are to be made through AIMS System.
Login your account at https:/student.mak.ac.ug and generate a Payment Reference Number (PRN). The PRN is required make a payment in the bank.
Should you find difficulties in generating the reference number, banks at the campus have helpdesk dedicated to assisting students generate reference numbers and make tuition payments.
For inquiries, you can contact the Revenue Office on the ground floor, Main Building or send an email to finance@finance.mak.ac.ug
Payment of Living-out/Food Allowances 2018/18 Academic Year
All Government Sponsored students are required to submit Bank Account Names and Numbers to the office of the University Bursar as soon as they receive their admission letters to the University for purposes of processing the above allowances. Payment of the Living-out/food allowance shall only be done after registration with the University.
Students are therefore advised to pay the prescribed University dues and register at the earliest opportunity.
Change of Programme/Subjects
(a) Change of Programme
Since selection for specific programmes was made according to each candidate's performance and order of programme choices, taking into account the available subject combinations and time-table limitations, there is normally little need to change the programme or subjects. However, some places become vacant when some of the students admitted do not take up the offers. Such places are filled through the change of programme/subjects.
Students who wish to change programmes first of all register according to the registration time-table for the programmes and subjects (where applicable) to which originally have been admitted. Each student who may wish to change his/her programme/subject is required to pay an application fee of Shs.6,000/= plus the bank charges to Stanbic Bank, dfcu Bank, Post Bank, Centenary Bank and Post Bank.
(b) Change of Subjects
Students in the College of Humanities and Social Sciences, Natural Sciences or the College of Education and External Studies may wish to change their subjects. Change of Subject will be done online on payment of Shs.6,000/=, to either Stanbic Bank, dfcu Bank, Post Bank, Centenary Bank.
Students should be aware that changing one subject may result in a change of College. Before students apply to change their programmes, Colleges and Subjects, they are encouraged to seek advice on the cut-off point(s) for programmes, requirements for specific subjects and possible subject combinations.
Students are notified and warned about this Senate ruling that any one transferring to another subject or College without proper authority will be liable to discontinuation from the University.
A student who has been permitted to change his/her programme or subject(s) is issued with a letter stating so, and on receipt of such a letter that student should complete the ACCEPTANE Part and return a copy of each to the Undergraduate Admissions and Records Office, the former and the new College/School.
The change of programme/subjects will be done online from Monday 6th August, 2018 to Friday 10th August, 2018 at Level 3, Senate Building.
N.B: It is advisable that only those students who meet the cut-off points for the desired programmes may apply.
Alfred Masikye-Namoah
ACADEMIC REGISTRAR
Veteran Professor changed Makerere and Higher Education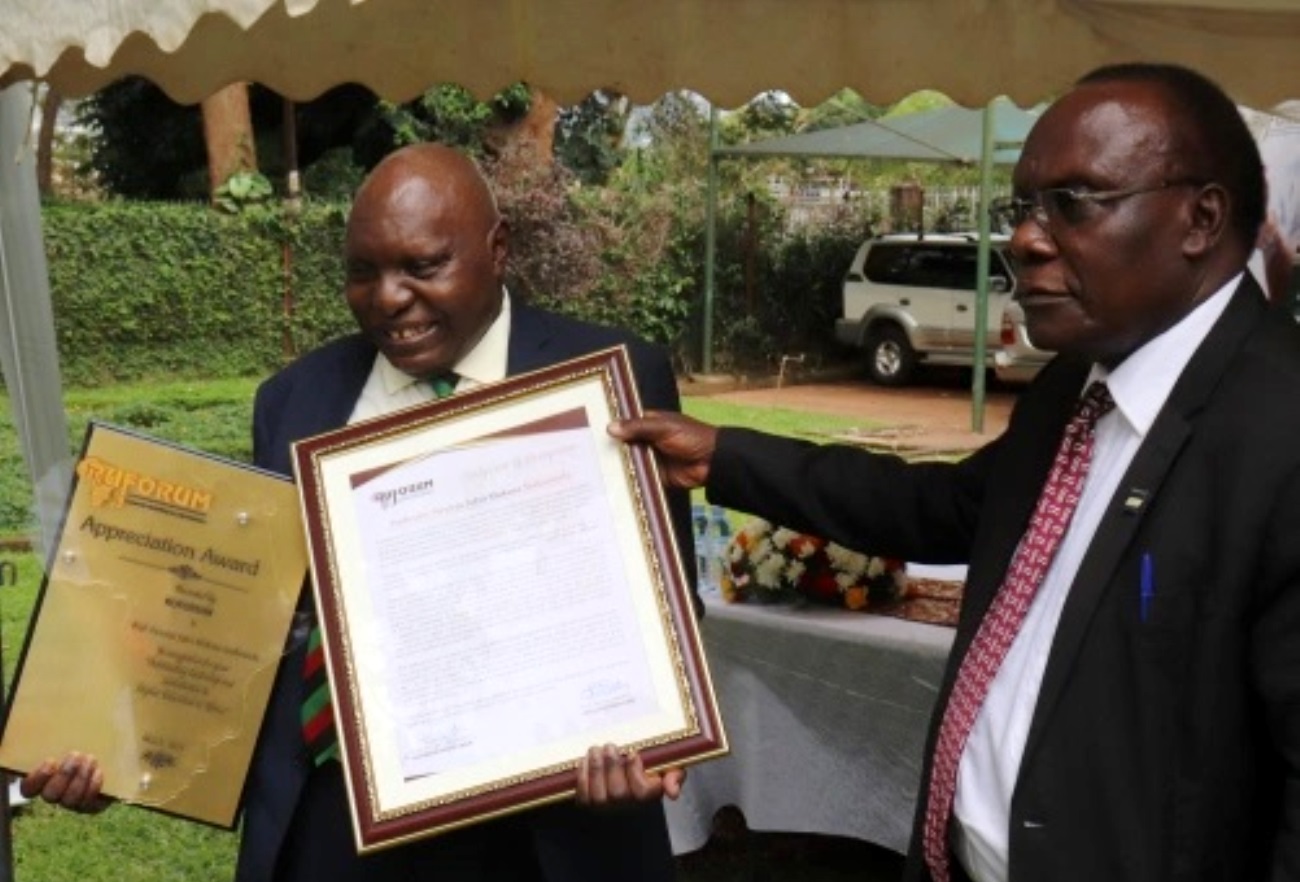 When Professor John Ssebuwufu ambled up to receive a certificate of recognition for his 'exceptional' contribution to higher education from the Regional Universities Forum for Capacity Building in Agriculture (RUFORUM) at Makerere University (MU), he was thinking of many things, such as rewarding staff, that he could have done differently to impact university education more.
But he did what he could have done, under the circumstances.
He presided over MU (in 1993) when student enrolment was 5,000 and left in 2004 when the population was surging to more than 15,000.
He emphasised the use of information communication technologies in almost all the institutions he had been involved in and sent many academic staff on exchanges to boost research and innovation. Now, more African universities engage in ground-breaking research.

So, he proceeded to accept his recognition and make his acceptance speech, which was mostly about gratitude.
Ssebuwufu, 74, who is currently the chancellor at Kyambogo University and the vice-chancellor of the University of Kisubi, is credited for his exemplary leadership and pragmatic methods that have shaped higher education in Uganda and Africa as a whole.
Japan Africa Dream Scholarship (JADS) Program 2021/2022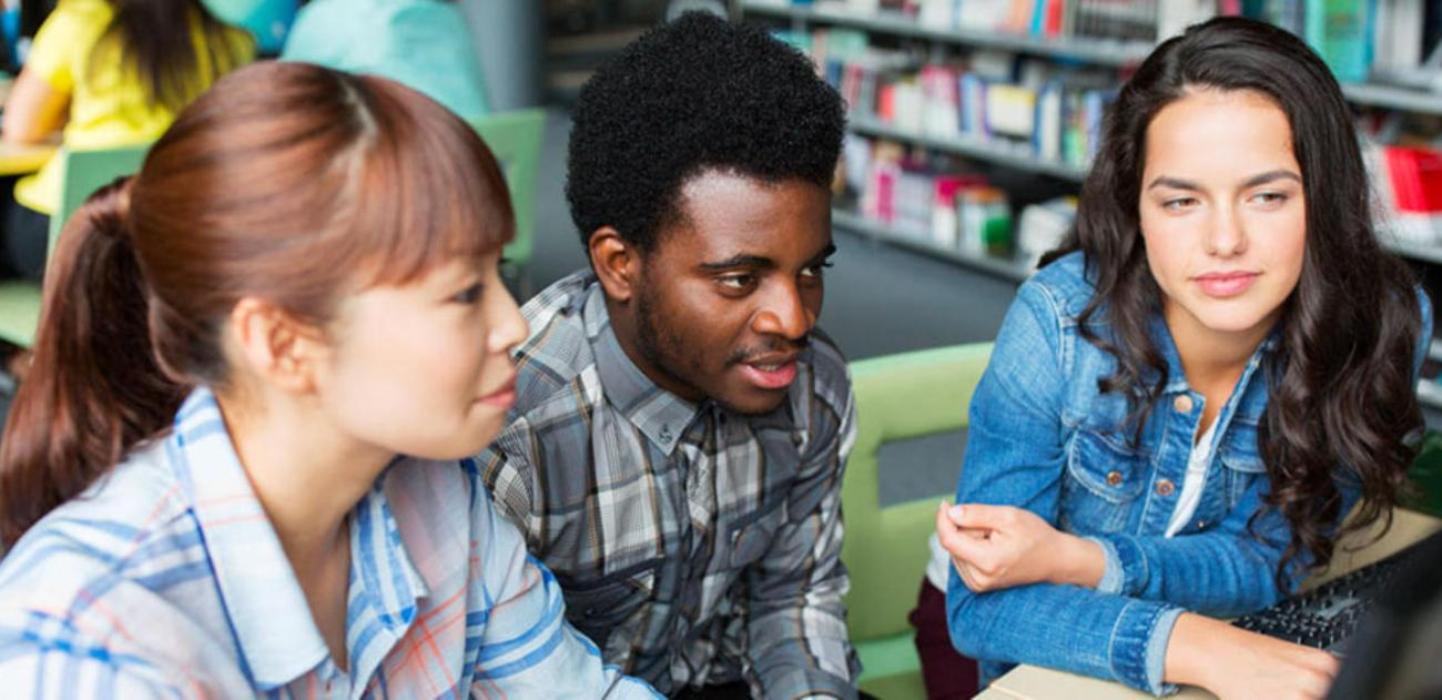 The Japan Africa Dream Scholarship (JADS) Program is a capacity building project by the AfDB and Japan which was initiated in 2017 with the aim of providing two-year scholarship awards to highly achieving African graduate students to enable them to undergo post-graduate studies (i.e. a two-year Master's degree program) in selected priority development areas on the continent and Japan. The overarching goal the AfDB and the Government of Japan seek to attain is to enhance skills and human resources development in Africa in under the Bank's High 5s agenda (i.e. "Feed Africa", "Light up Africa", "Industrialize Africa", "Integrate Africa" and "Improve the quality of life of the people of Africa") and key Japanese development assistance initiatives. JADS core areas of study focus include energy, agriculture, health, environmental sustainability, and engineering. The program also seeks to promote inter-university collaboration and university-industry partnerships between Japan and Africa. Upon completion of their studies, the JADS scholars are expected to return to their home countries to apply and disseminate their newly acquired knowledge and skills in the public and private sectors, and contribute to national and continental socio-economic development.
About the JADS program
The JADS Program is open to applicants from AfDB member countries with relevant professional experience and a history of supporting their countries' development efforts who are applying to a graduate degree program in energy development and related discipline. The program does not provide scholarships to any other graduate degree program.
The scholarship program provides tuition, a monthly living stipend, round-trip airfare, health insurance, and travel allowance.
Upon completion of their studies, the beneficiary scholars are expected to return to their home countries to apply and disseminate their newly acquired knowledge and skills, and contribute to the promotion of sustainable development of their countries.
Who is Eligible to Apply?
The program is open to those who have gained admission to an approved Masters degree course at a Japanese partner university. Candidates should be 35 years old or younger; in good health; with a Bachelor's degree or its equivalent in the energy area or related area; and have a superior academic record. Upon completion of their study programs, scholars are expected to return to their home country to contribute to its economic and social development.
Application Procedures
Applicant requests for information and application forms and procedures from the chosen JADS partner university. For any inquiries, please contact JADS@AFDB.ORG
Applicant completes required documents and sends them to the university.
University evaluates and selects applicants.
University sends selected candidates to the AfDB.
AfDB reviews submissions from universities, prepares and approves the final list.
AfDB contacts selected awardees, and informs the universities.
WHS Regional Meeting Africa 2021: Finance Chairperson's Update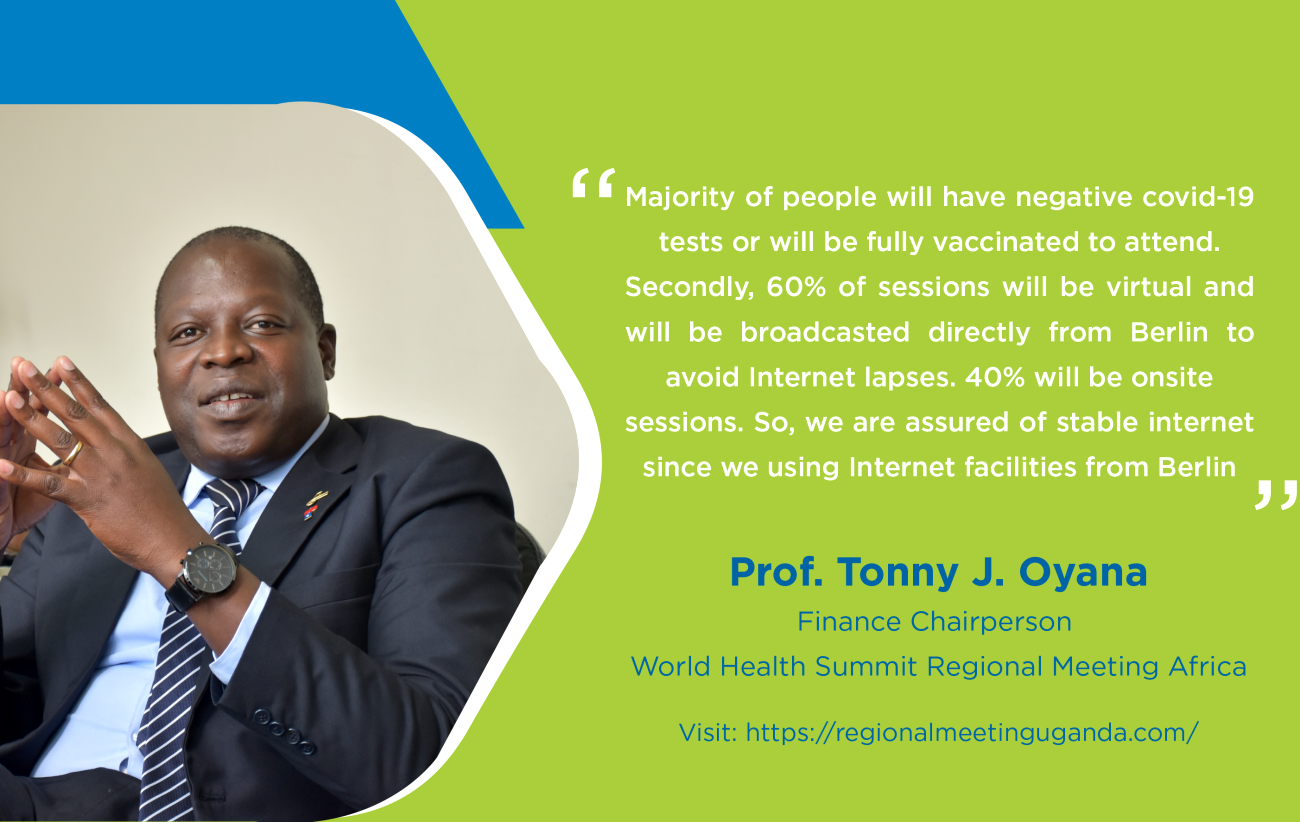 SOPs: Our plan is to have 200 sets of people in different spacious rooms…

Prof. Tonny j. oyana, finance chairperson whs regional meeting africa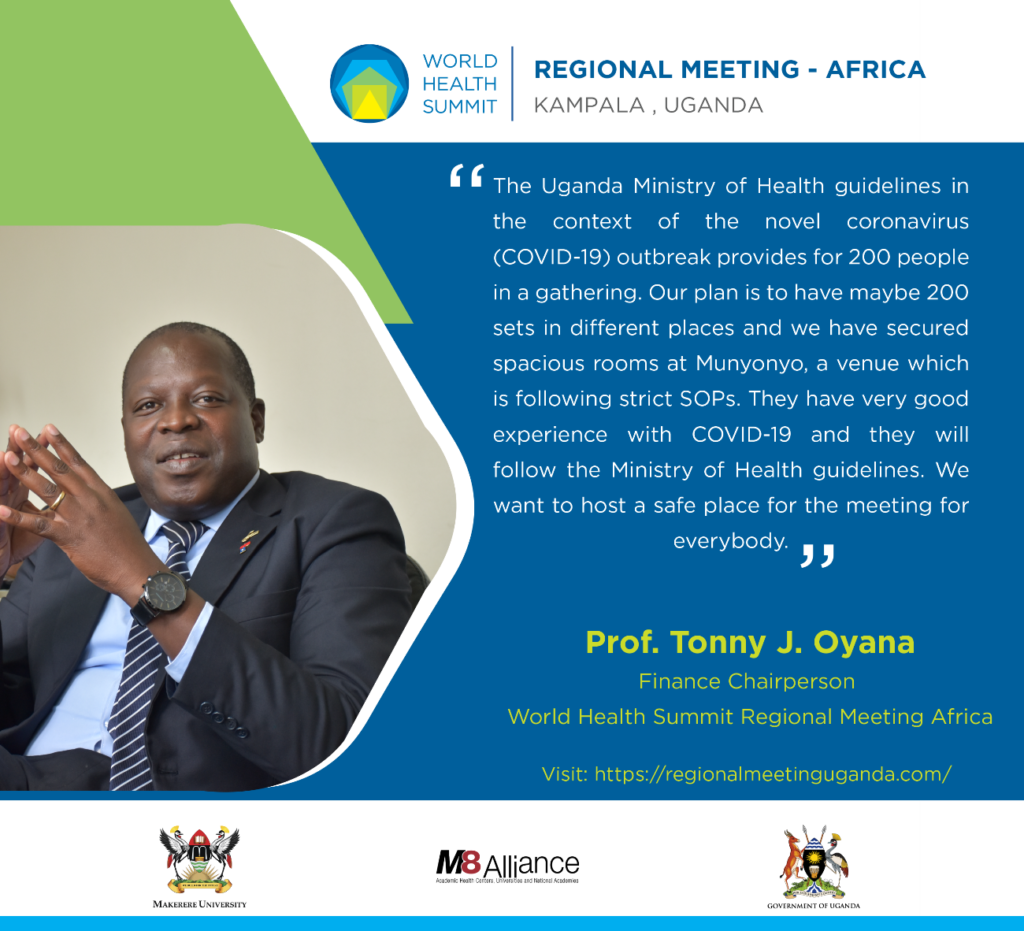 We are sincerely grateful to our sponsors…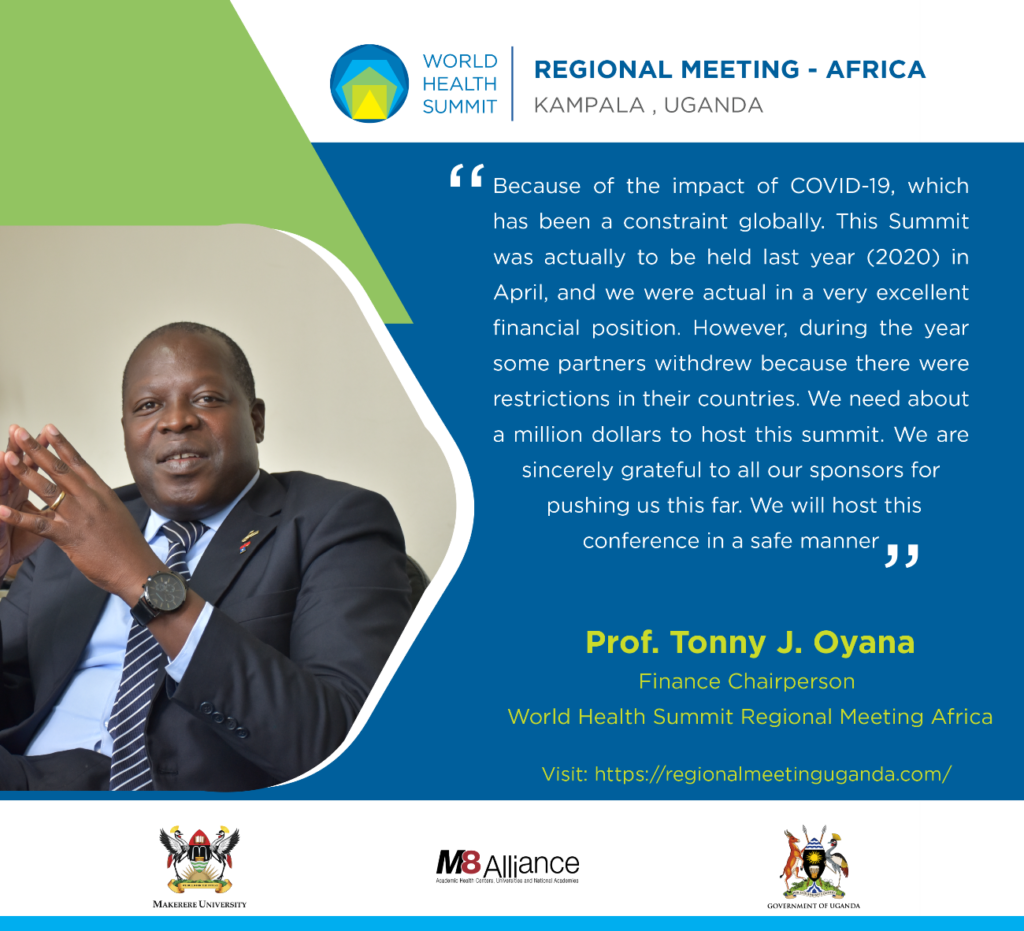 Over 15 core sponsors…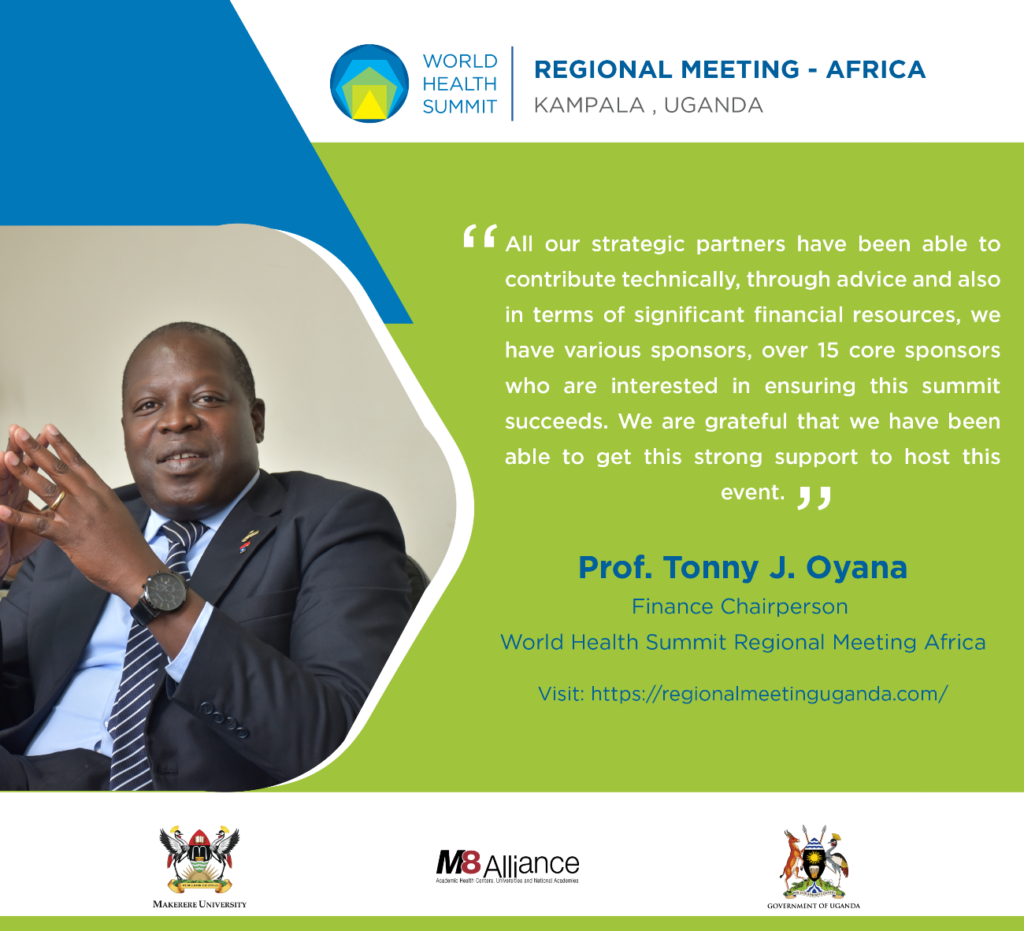 Sessions: 60% Virtual, 40% Onsite…