Committee Investigating Sexual Harassment at Makerere University Presents the Report to Stakeholders for Validation
On 2nd March 2018, the Vice Chancellor of Makerere University Prof. Barnabas Nawangwe appointed a five member committee headed by Prof. Sylvia Tamale to investigate the causes of the increasing cases of sexual harassment, review the Policy and Regulations against Sexual Harassment and make recommendations for its improvement, and receive submissions on sexual harassment at Makerere University. Consisting of Dr. Betty Ezati, Dr. Consolata Kabonesa, Dr. Christopher Mbazira and Dr. Aaron Mushengyezi and Gender Mainstreaming Directorate, the committee presented its first report to stakeholders for validation on 18th May 2018 in Makerere University Main Hall.
The Chairperson of the Committee Prof. Sylvia Tamale presented the report to students, staff, public and private partners of Makerere University. According to Prof. Tamale, the report provided preliminary findings of the committee on causes of sexual harassment at Makerere University, insights on the weakness and gaps in the Policy and Regulations against Sexual Harassment and suggested recommendations.
Some of the recommendations proposed by the Committee was the review of the Makerere University Policy and Regulations against Sexual Harassment and the following were suggested;
The revised document should clearly demarcate policy statement and procedural guidelines, the procedural guidelines should clearly enumerate the requirements that Adhoc committees must follow in hearing the cases.
It must emphasise that committees are quasai judicial which means that the basic principals of national justice must be observed, these include representation by Council. However, it should be clear that the committee is not a fully-fledged court, it enjoys greater flexibility, informality and freedom from strict rule of law and procedure.
The definition of students should be broadened to include former students of Makerere University.
The scope of the Policy should extend to suppliers and service providers of Makerere University.
Clause 7 which enumerates examples of sexual harassment should include examples of cyber-sex harassment such as coning through tweets, sex-texting and rape.
The Policy should not allow women attires to be imposed as a defence by perpetrators for extending away their sexually harassing behaviours.
Academic and administrative staff should fully disclose the extent and timing of their relationship whether they are marital, intimates with students and other staff members whom they are required to directly evaluate or assess.
Intimate relationship between students and university employees cannot and should not be prohibited. However, they should be strongly discouraged as they involve complications. The Policy should adopt the principal of mandatory supporting in which academic and administrative staff actively listen and be compassionate to the survivor of sexual harassment.
The Policy should not compel anyone particularly victims to report cases of sexual harassment and abuse. It is important that the decision to lodge a formal complaint is fully vested in the victim.
A penalty should be imposed on persons who take no action when a case of sexual harassment is reported to them.
Counselling and medical support to victims of sexual harassment is critical. The resources of the University Counselling and Guidance Centre should be enhanced to effectively handle the victims of sexual abuse.
The Penalties and disciplinary actions should be revisited to make them more comprehensive and should take into account the interest of the victim.
The Policy should provide for anonymous complaints, noting that such complaints are more difficult to investigate and results may be less satisfactory. The Committee noted that anonymous allegations are complicated but they should not be ignored. The University zero tolerance policy requires that we take all allegations seriously. Depending on the circumstances of each case for example how much information is provided? the university should investigate the merit of the circumstantial evidence and consider or not to pursue the case.
Makerere University should propose to parliament to amend the Education (Pre-primary Primary and Post Primary) Acts of 2008 as well as the Universities and other Tertiary Institution Amendment Act of 2006 incorporating issues of sexual harassment in educational institutions. Parliament should be advised to strengthen the Sexual Harassment Act in the Employment Act of 2006.in particular, to deal with the wrongful assumption that sexual harassment occurs only in workplaces with more than 25 employees or that it is only employers and their representatives who are capable of harassing.
Other recommendations included, the need to deeply investigate cases, providing a favourable campus environment to students and staff, awareness raising and training students and staff on sexual harassment issues.
"We are concluding the work we were assigned to do. We would like stakeholders to review the report and suggest important feedback. While handling the task, we were guided by a qualitative research method and also employed a random sampling approach. We were able to conduct 234 interviews but we deliberately interviewed more women compared to men. This is because we realised that ladies were more vulnerable to sexual harassment compared to men therefore, women comprised 59% of our respondents," she said.
She thanked management, staff, students and other stakeholders for supporting the Committee to ensure that it finalises its work on time. Prof. Sylvia Tamale acknowledged the tremendous role of respondents during the investigations. "I appreciate your cooperation and the information you provided made our work easier," she said. .
In the same spirit she acknowledged the role of media when she said, "the high profile cases that were reported in the media helped to create a spotlight on the evils of sexual harassment hence increasing awareness on the issue."
The Vice Chancellor of Makerere University Prof. Barnabas Nawangwe commended the work done by the Committee. In the same spirit he appreciated the support from partners to ensure that Makerere University is free from sexual harassment.
"Makerere University is the epitome of knowledge. The university is tasked to nurture and impart knowledge to people. It is expected that the people to whom we impart knowledge must be free from any impediment to learn. They should be free from any form of harassment. It is hard for a person to learn while facing sexual harassment. Sexual harassment is not only criminal but it is against human moral. It is the worst form of abuse against human dignity," said the Vice Chancellor.
In line with the Constitution of the Republic of Uganda that guarantees all Ugandans equality, dignity and non-discrimination, Makerere University reaffirms its zero tolerance for sexual harassment and is committed to creating an environment that respects and protects the rights of all its members, male and female.
The Makerere University Policy and Regulations against Sexual Harassment applies to students, academic staff, administrative staff, and support staff of Makerere University as well as to others who participate in Makerere programmes, activities and employment in both on-and off-campus settings.
"I would like to reiterate the University Council's decision that anyone facing allegations of sexual harassment should be suspended and investigations expedited. We are extremely clear that we shall not tolerate any form of sexual harassment by anyone to anyone," he emphasized.
During the interactive session chaired by the Dean School of Women and Gender Studies, Makerere University Dr. Sarah Ssali, selected prominent panellists discussed the draft findings presented by the chairperson of the Investigation Committee. These included the Vice Chairperson of Makerere University Council who is also the Executive Director of FIDA-Uganda Hon. Irene Ovonji Odida; Makerere University Guild President, H.E Papa Were Salim; Principal, College of Humanities and Social Sciences Prof. Edward Kirumira and the Director for Gender and Community Development in the Ministry of Gender, Labour and Social Development Ms Jane Mpagi. Drawing from their constituency representations and personal experiences, the panellists discussed the details of the report in relation to the institution's stand against sexual harassment and provided further input.
According to Hon. Irene Ovonji Odida, Makerere University leadership should take full responsibility of averting sexual harassment in the university. "We should be responsible for this at all levels of leadership with the top management inclusive," she said.
Ms Jane Mpagi, in her response to the findings revealed that there are so many sexual harassment cases reported not only from Makerere University but also in other societies. "Sexual harassment has not just started today. We also experienced it in our years though by that time the culture of silence was too much. Today we are receiving so many reports on sexual harassment not because the vice has escalated. It might be the limelight given to the issue," she said.
Ms. Mpagi thanked the Government of Uganda for providing a conducive environment that has enabled women and girls to be bold and speak on issues of sexual harassment. She also appreciated Makerere University for always being at the fore front when it comes to issues concerning academics in the country. "You were the first to come up with the policy on sexual harassment, then you established the Gender Mainstreaming Directorate and now you have championed the investigations against sexual harassment, thank you so much," she appreciated.
Prof. Edward Kirumira encouraged the University to implement a process of de-hierarcharisation to reduce on the bureaucratic nature of the institution. "We should find an easier way of moving institutional procedures in areas such as registration, marking, and activities in the examination period, clearance and reporting mechanism without using the long processes," he said.
"On top of creating awareness and sensitizing students on sexual harassment and the Policy, students should be confident that when they report their cases, the University leadership will take action. The Guild reaffirms its zero tolerance for sexual harassment and is taking awareness campaigns on sexual harassment a priority," said the H.E Papa Were Salim, Makerere University Guild President.
Article by Nabatte Proscovia, Mak- PR Office and Gender Mainstreaming Directorate

WHS Regional Meeting Africa 2021: Finance Chairperson's Update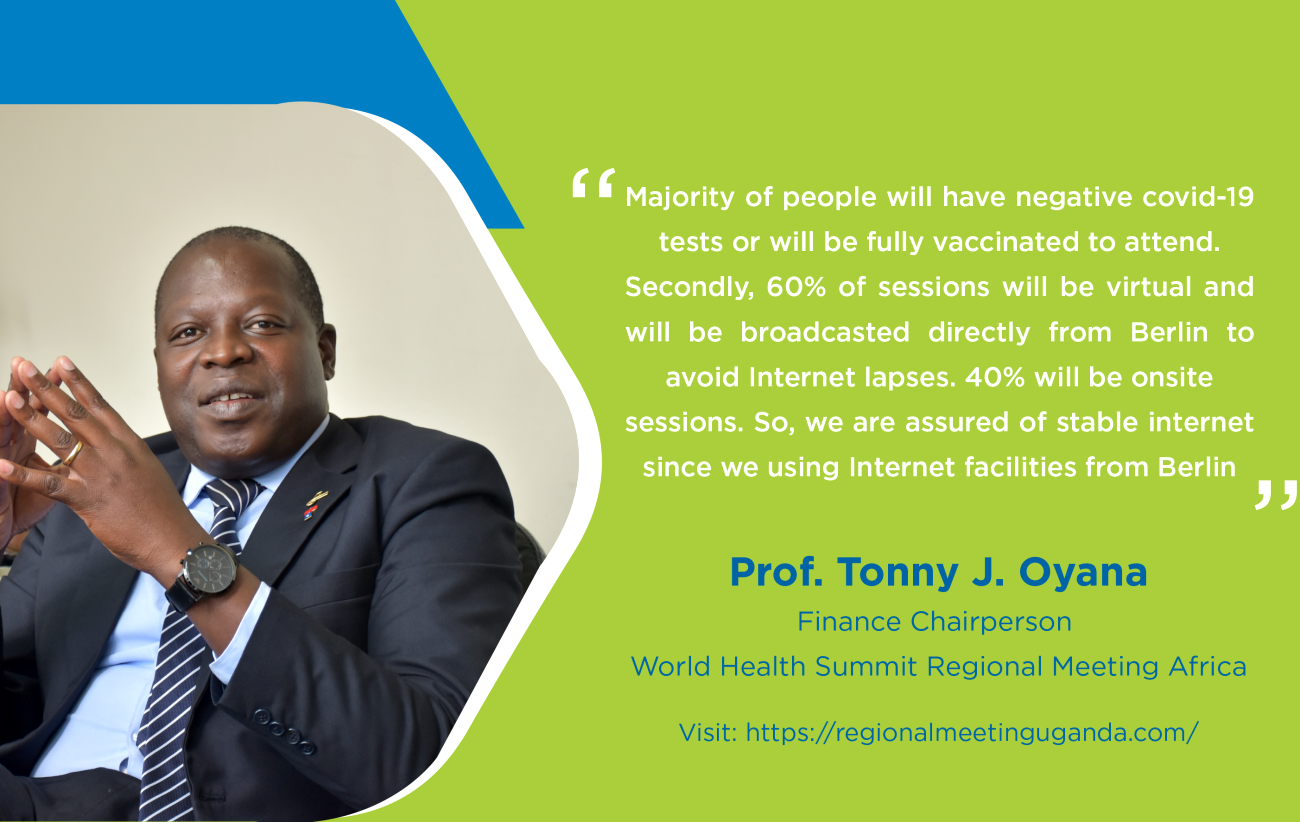 SOPs: Our plan is to have 200 sets of people in different spacious rooms…

Prof. Tonny j. oyana, finance chairperson whs regional meeting africa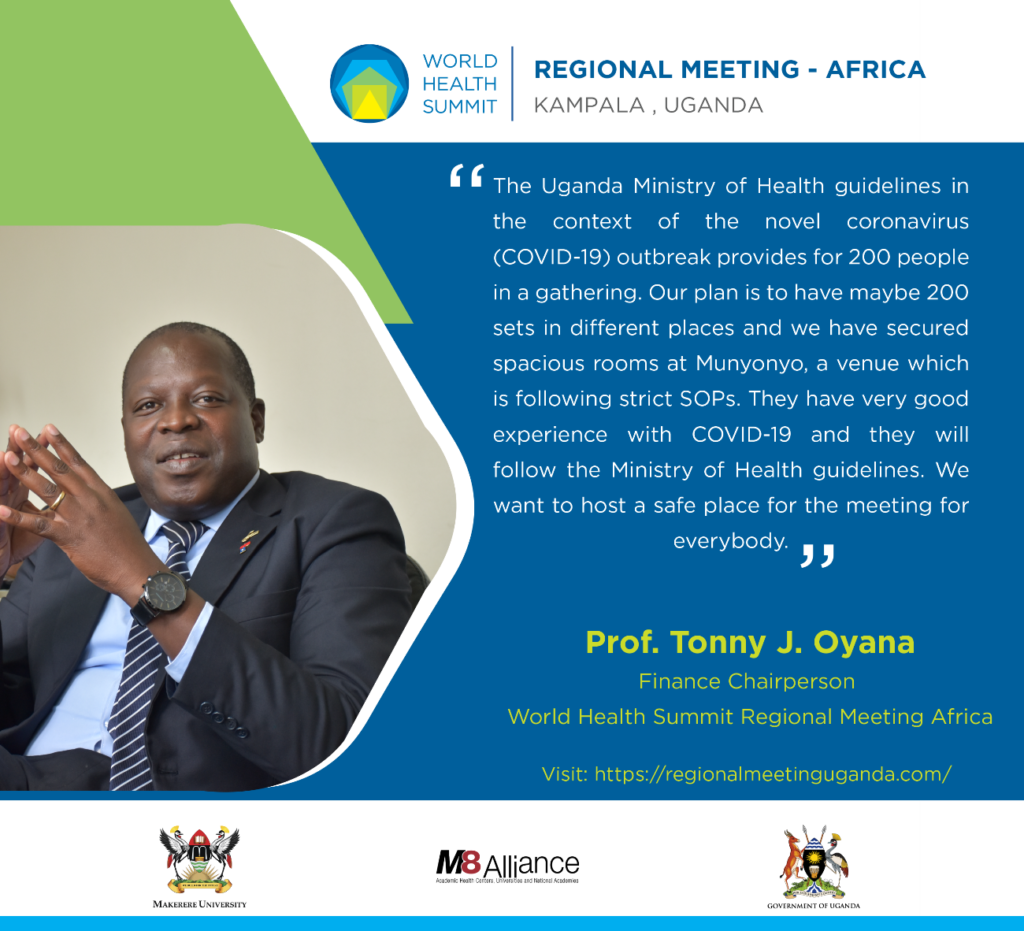 We are sincerely grateful to our sponsors…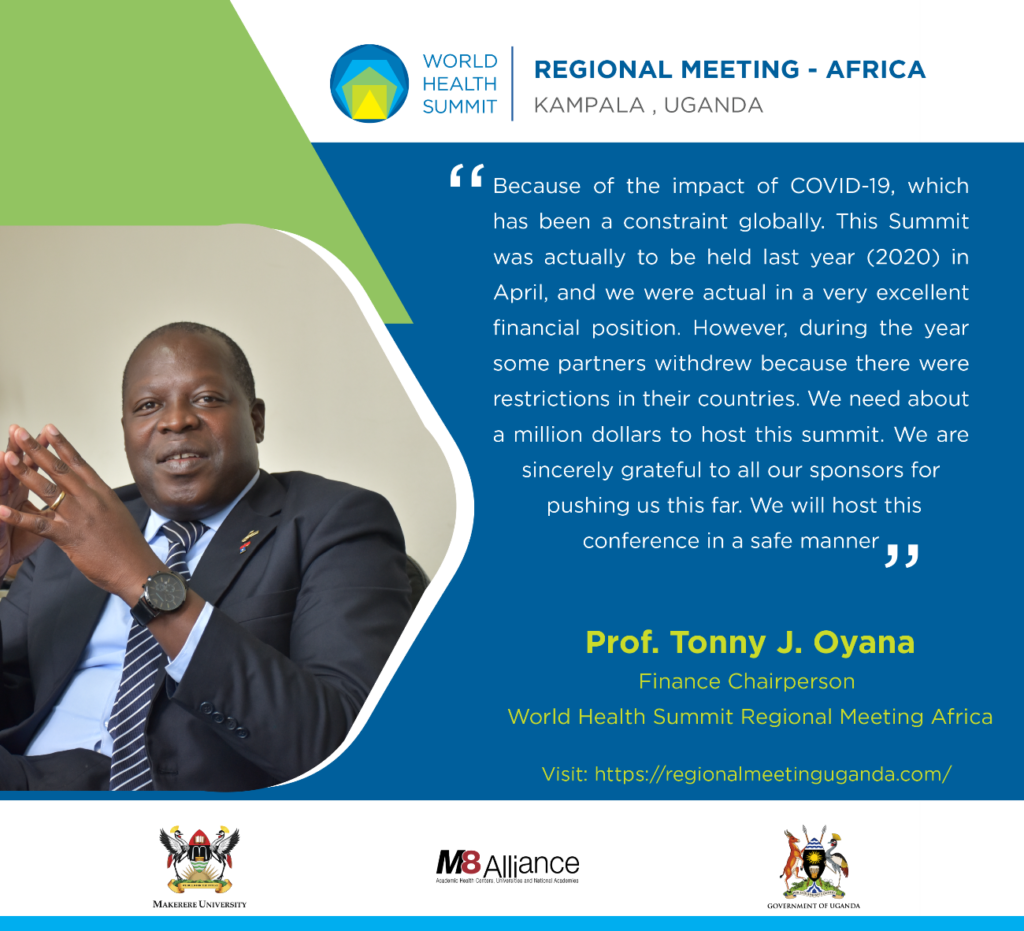 Over 15 core sponsors…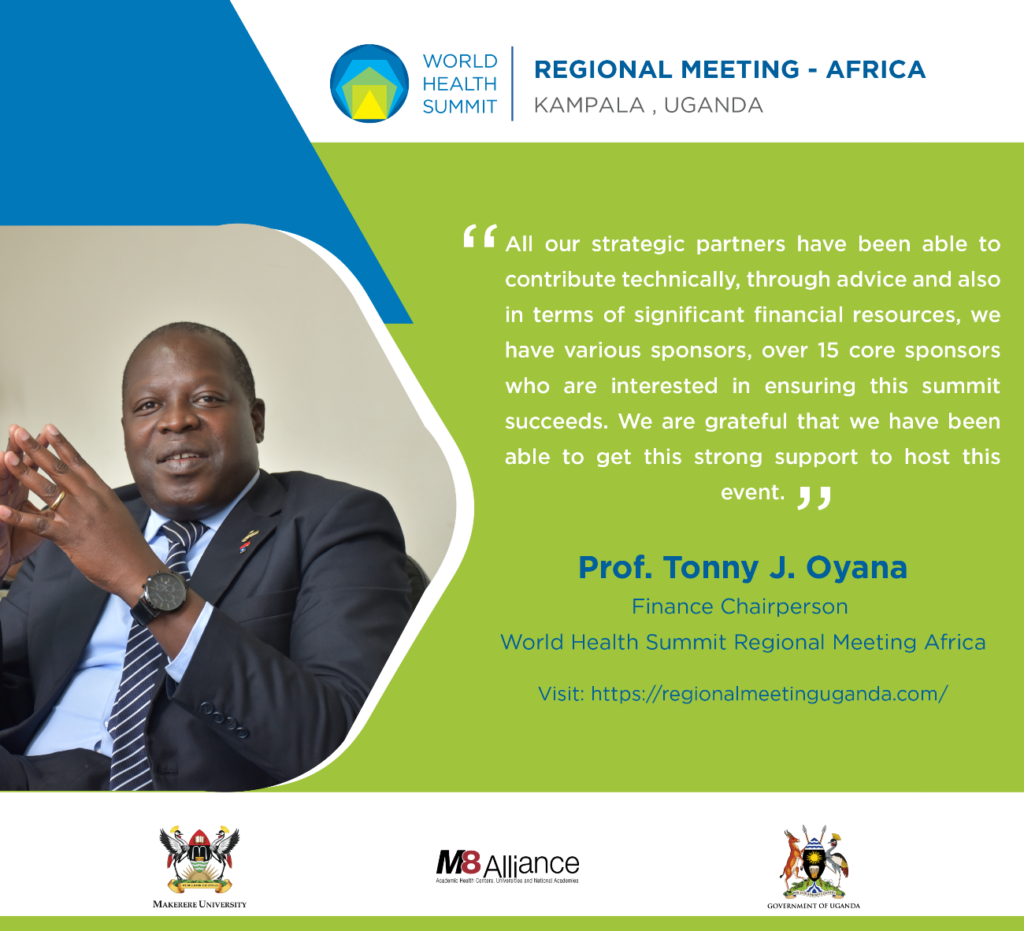 Sessions: 60% Virtual, 40% Onsite…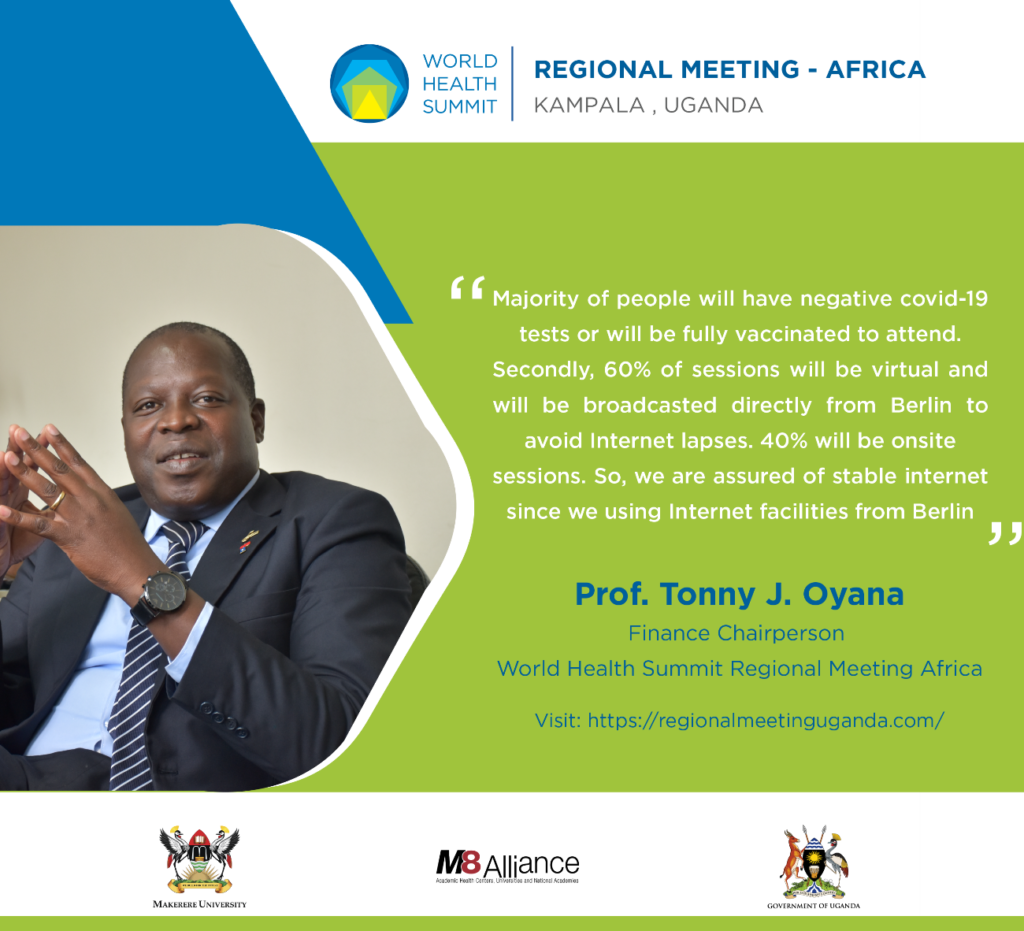 HERS-EA Fourth Leadership Academy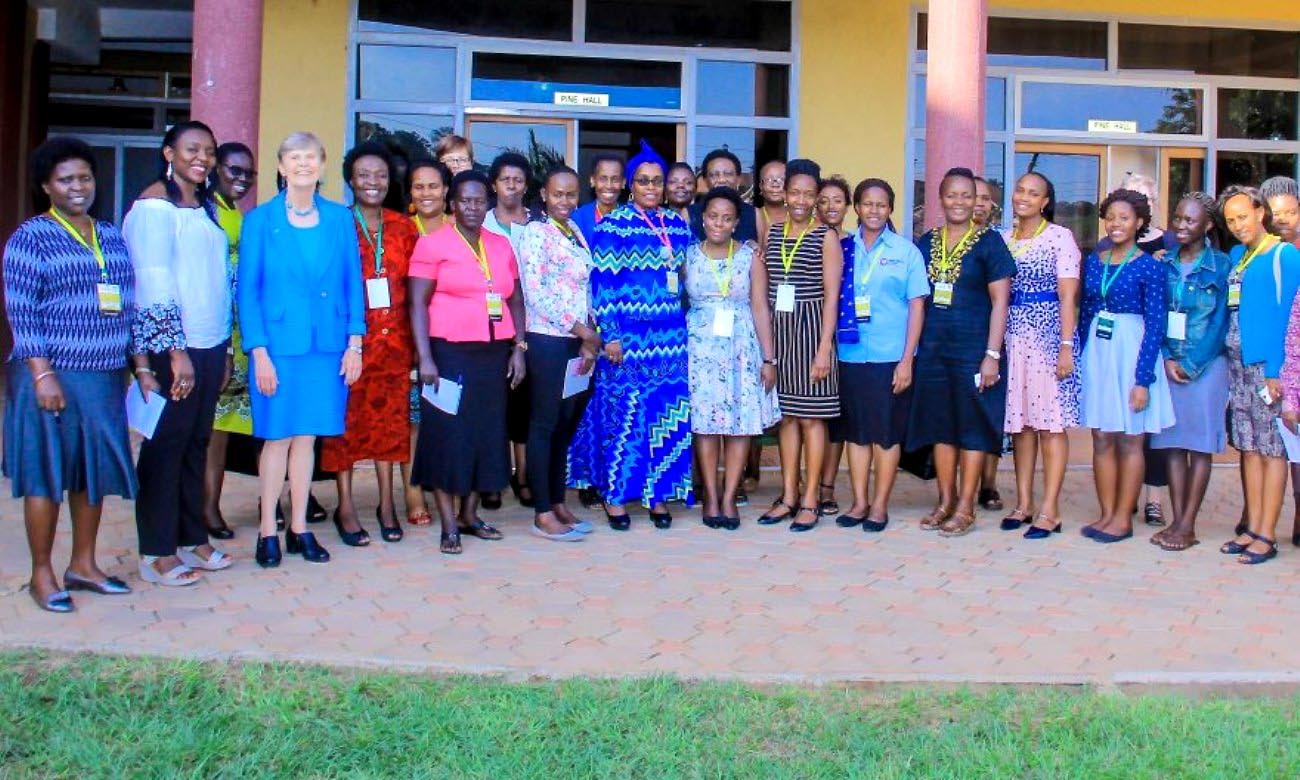 The Higher Education Resource Services-East Africa (HERS-EA) provides an intensive residential one-week leadership and management development curriculum focused on women, mainly in higher education institutions and administration.
In response to the current Covid-19 pandemic, HERS-EA Fourth Academy will be a totally virtual one. As such, the Academy previously scheduled to take place between June 28th – July 3rd has been postponed by one week to July 5th-9th. 
Theme: "Positioning Women for Leadership in Higher Education"
A. Institutional Development
1. Managing and Leading Change
2. Reframing Organizations for effective work
3. Developing Effective Partnerships in Higher Education for Women and gender focused advancement
B. Personal Development
4. Career Mapping/building dossier/personal development
5. Professional Women's economic empowerment through Enterprise development and management for profit maximization
6. Research and Publishing; Leadership and Fundraising for projects including research and publication.
C. Networking
7. The Power of Mentoring; Networking
Who Should Attend?
HERS-EA expects many diverse and dynamic women leaders to attend the ACADEMY, to share and learn from multiple institutional perspectives with guidance from women with a wealth of experience in higher education, national academic organizations, government and non- governmental organizations. Participants are expected hold mid to senior-level positions and bring expertise from all parts of a college or university. They also represent a range of national groups, ages and years of experience in higher education and other fields.
Applying to the ACADEMY:
The deadline for registration has also been extended to June 30th. For more information regarding registration, please visit the website: www.hersea.org Completed registration forms should be emailed, with a scanned payment slip to: info@hersea.org, by 5.00 p.m. on Wednesday 30th June.
A complete application includes:
a) CV
b) A self-descriptive letter (not > 500 words) to include:
Current Title (e.g. Associate Professor of Economics; Deputy Dean, e. t. c.)
Name and Contact Information for 2 Recommenders (e.g. Vice Chancellor, Head of Department, Chief Officer in your area, and/or direct supervisor)
Short- and long-term career goals
Your expectations for the HERS-EA ACADEMY.
c) Passport size photograph
d) A developmental project you have been assigned or you would like to initiate at your campus (maximum 500 words)
e) Registration fee of $100, please attach a copy of the deposit slip to your application (Bank A/C details below):
Contact Information
If you have any further questions, please email:
info[at]hersea.org or call the HERS-EA Administrator on: +256 (0)772082011 Please,also, visit the HERS-EA website for further updates: www.hersea.org.
Payment Bank Account Details:
Account Name: Higher Education Resource Service East Africa
HERS-EA US $ ACCOUNT
Name of Bank: DFCU Bank
Makerere University Branch
A/C No: 02083553153181
Swift Code: DFCUUGKA
HERS-EA UGX ACCOUNT
Name of Bank: DFCU Bank
Makerere University Branch
A/C No: 01083553153172
Mak Commissions CoVAB@50 Celebrations, Awards Certificates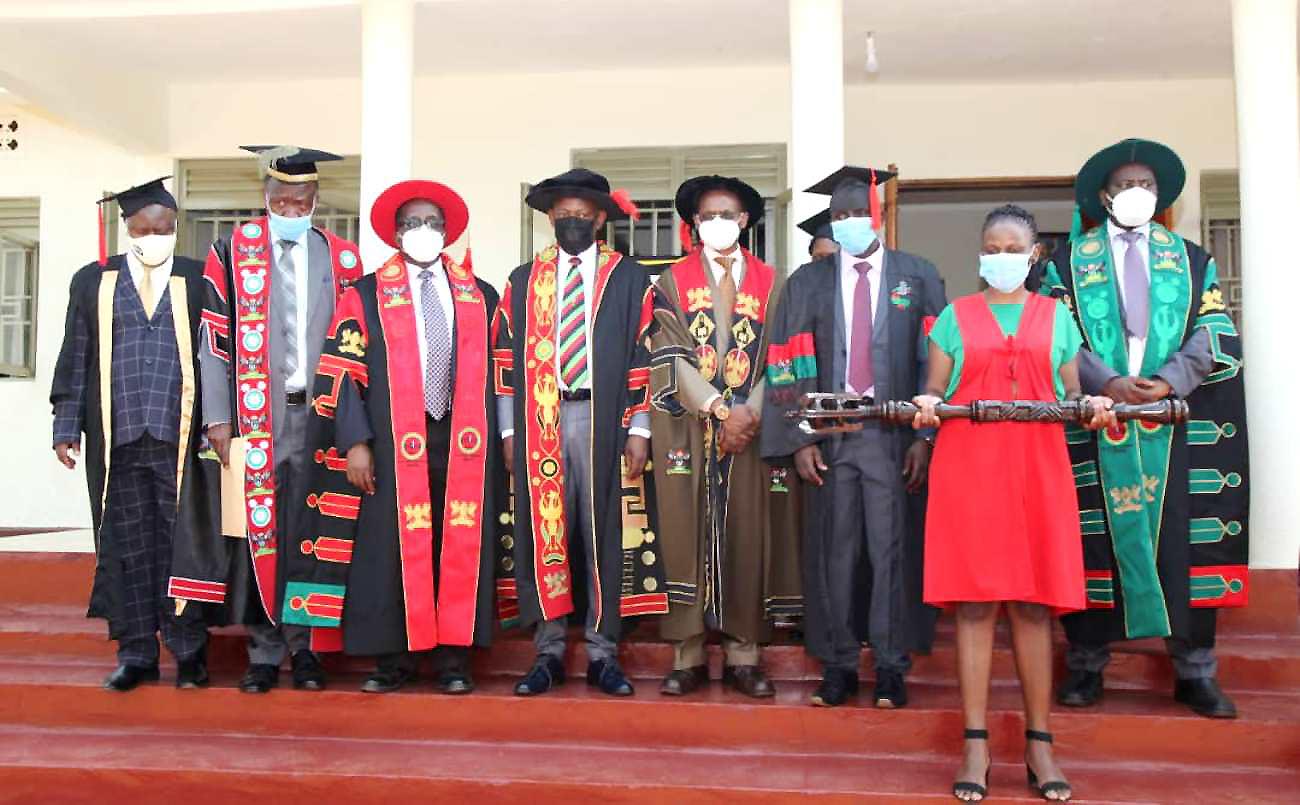 The College of Veterinary Medicine, Animal Resources and Biosecurity (CoVAB) on Thursday 17th June, 2021 commenced celebrations to mark 50 Years of Veterinary Higher Education, Science, Technology, Innovation and Services (HESTIS) in Uganda. The blended event held at the Industrial Livestock Research, Incubation and Skilling (ILRIS) Center at Nakyesasa, Namulonge as well as online was presided over by the Chancellor, Prof. Ezra Suruma and First Lady and Minister of Education and Sports (MoES), Hon. Janet Museveni both represented by the Vice Chancellor, Prof. Barnabas Nawangwe.
The event, held as part of Makerere University Centenary Celebrations (1922-2022) was a moment of celebration for 1,930 skilled livestock agribusiness entrepreneurs who were awarded certificates in recognition of completion of their respective courses. Owing to the strict Standard Operating Procedures (SOPs) instituted by the Ministry of Health (MoH) to curb the spread of COVID-19, the students from Incubation Hubs in Atiak, Butaleja, Mubende, Nakyesasa, Sheema and Wakiso were awarded their certificates virtually.
In her remarks read by Prof. Barnabas Nawangwe, Hon. Janet Museveni thanked Makerere University for supporting grassroots level development through groundbreaking innovations under the Africa Institute for Strategic Services and Development-Skills for Production Enterprise Development and Accreditation (AFRISA-SPEDA) model.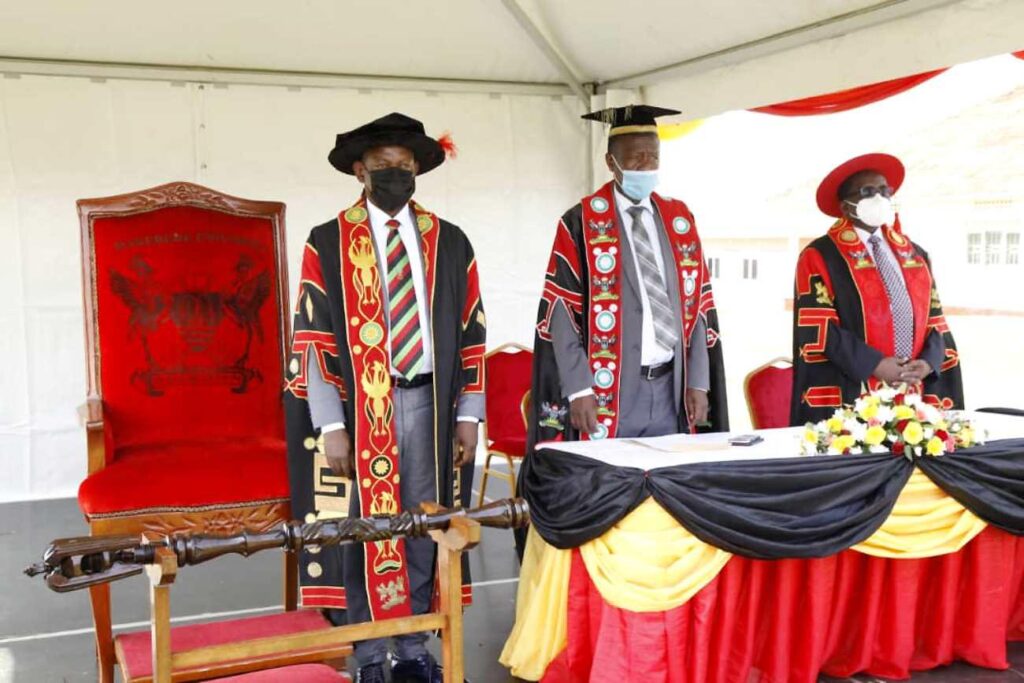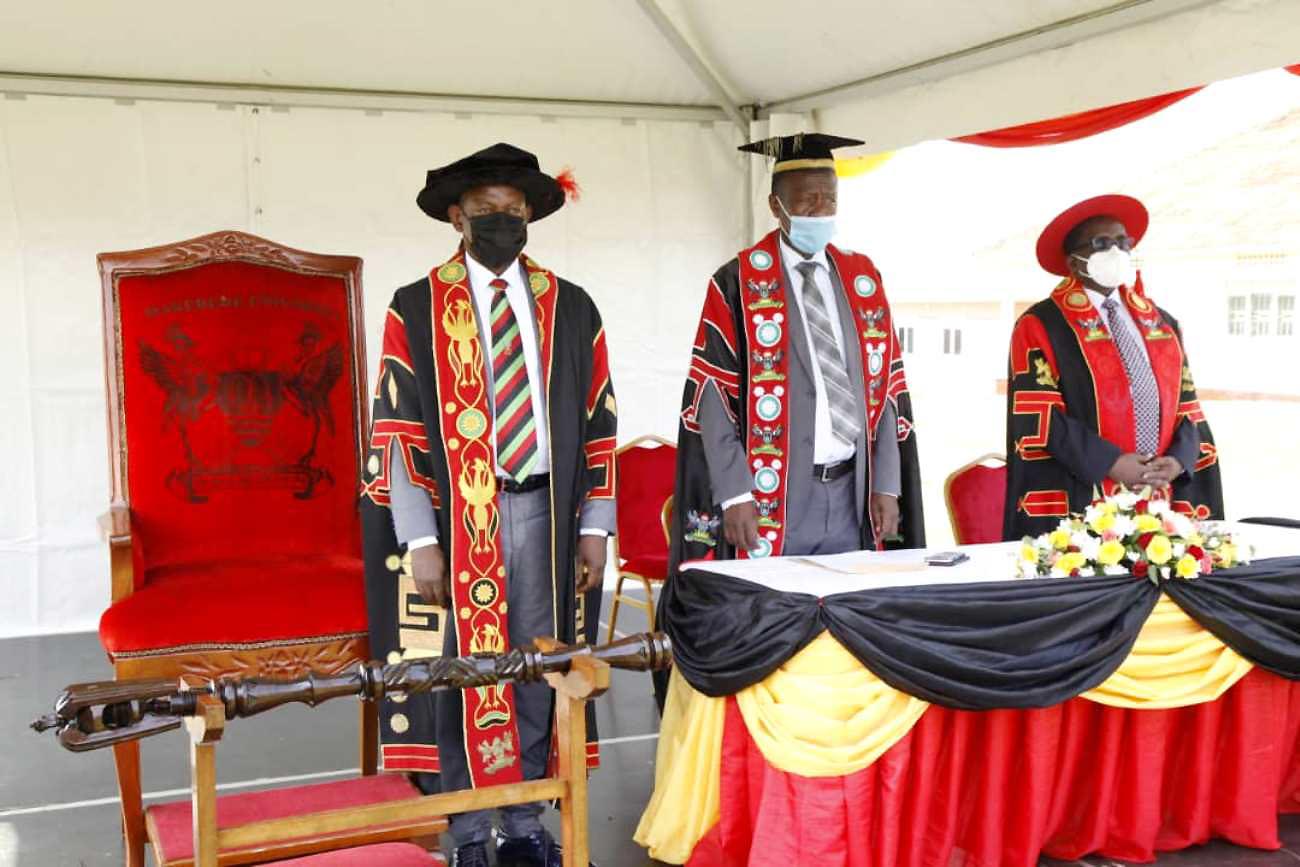 "I am extremely pleased that Makerere University, through those innovative approaches, has developed and launched the alternative approach to building human capital and transferring knowledge to enterprises in communities.
"I would like to encourage all those involved in skills development to adopt methodologies that transform those trainees that go through these programs in ways that enable them also transform the societies they live in" read the Minister's remarks.
She further noted that commissioning of the CoVAB@50 celebrations was both timely and rewarding. "The commissioning of the college innovations indeed has made meaning. This is a true path to growth of an Academic and Development College of the University, and we congratulate you again."
Addressing the congregation as Chancellor, Prof. Barnabas Nawangwe congratulated CoVAB alumna and incoming Minister of Science, Technology and Innovation (MoSTI) under the Office of the President, Dr. Monica Musenero upon her recent appointment. "We thank His Excellency the President for identifying you. Science is in good hands."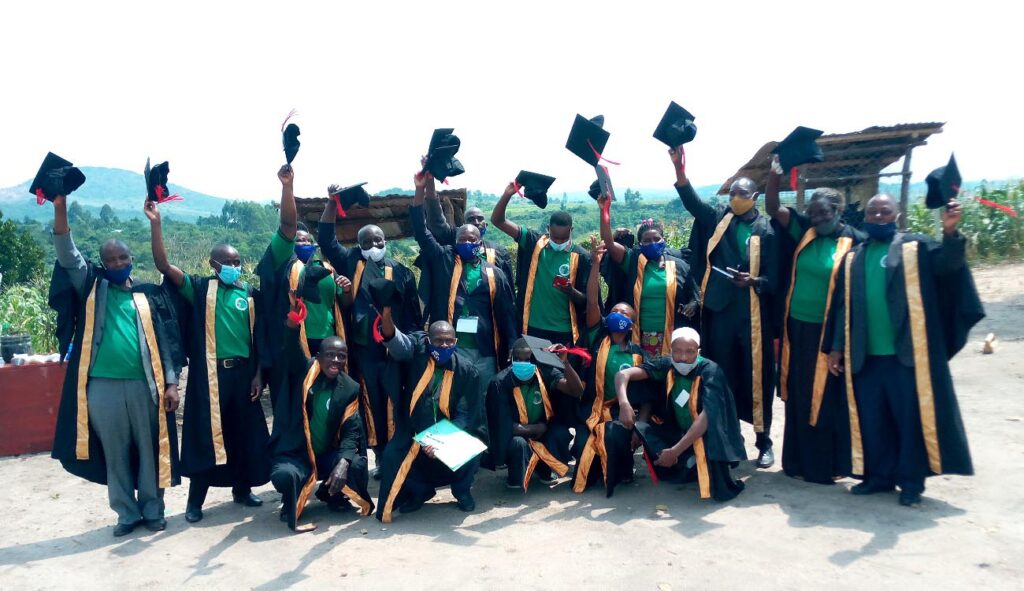 Prof. Nawangwe urged Dr. Musenero to address the structures of managing research and innovation in Uganda, "including the role of the Uganda National Council for Science and Technology and the apparent need to establish a Research Council for Uganda."
In the same breath he thanked the outgoing and pioneer Minister of Science, Technology and Innovation, Hon. Dr. Elioda Tumuwesigye, for his role in ensuring that the ministry is empowered to carry out its mandate.
The Chancellor congratulated CoVAB upon training the bulk of Veterinary Doctors in Uganda over the last 50 years and more recently, Laboratory Technologists at the highest level. He recognised Makerere University's obligation to contribute to the economic self-determination of Uganda and thanked CoVAB for conducting research that addresses hindrances to national development, especially in the livestock industry.
"The anti-tick vaccine is one of such innovations which will solve the huge problem of tick-borne diseases that have caused enormous losses to our farmers. There are many other problems on which the college is researching and we thank you for the enthusiasm" he added.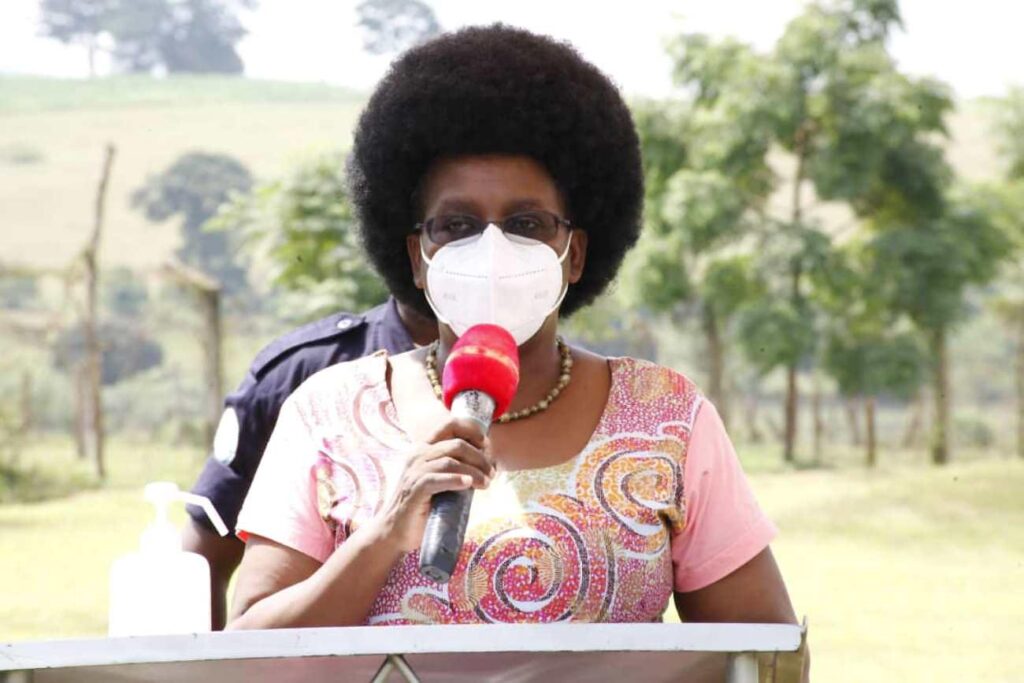 The Chancellor commended CoVAB for being the vanguard of transformation of the grassroots communities through the SPEDA model. "I urge Government to fund this important initiative so that it can more meaningfully contribute to solving the big problem of youth unemployment."
In her remarks, Dr. Monica Musenero commended the Principal, CoVAB, Prof. John David Kabasa for fulfilling the College's dream of enabling the masses who drop out of the education value chain as well as those who complete education but have no skills for livelihood, to attain certification in agribusiness entrepreneurship.
"Many people attain academic success and write papers, publish and they become professors but without demonstrable impact on their nation. You have shown by the thousands that you have touched nationwide that indeed you are a professor of national transformation. Congratulations," remarked Dr. Musenero.
She therefore congratulated the teams at CoVAB and AFRISA upon successfully conceiving and executing a model that is non-traditional, informal, not easily understood and not documented in any textbooks.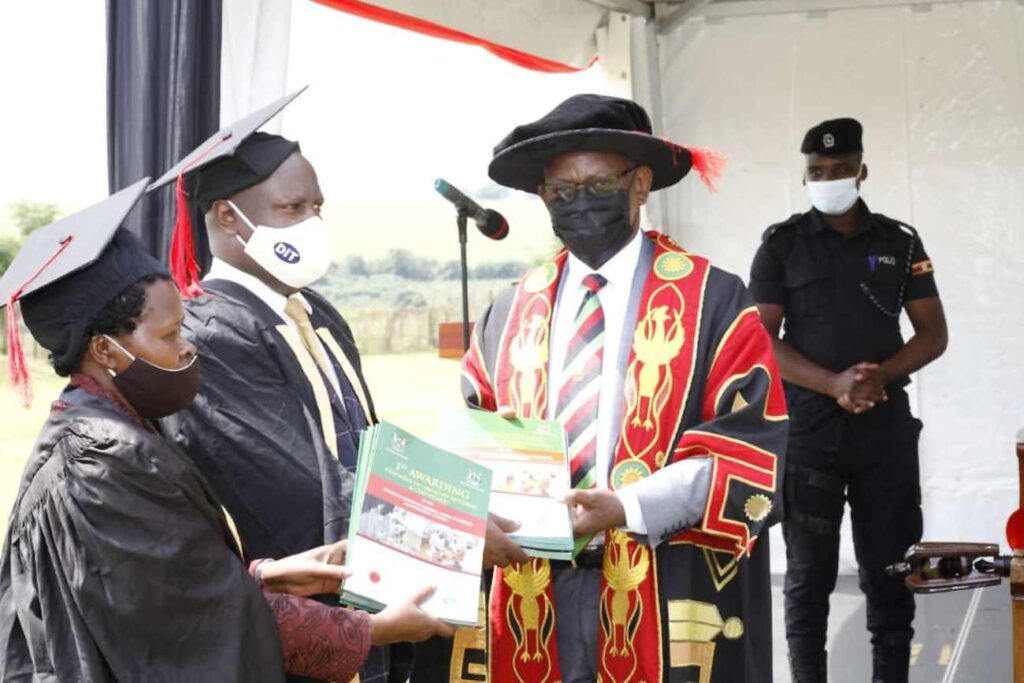 As Minister, Dr. Musenero noted that witnessing thousands of individuals from across the country whose skills had been honed through a university programme receiving certificates gave her a lot of hope and material to embark on her tenure with. "I will be looking forward to harnessing these resources as we initiate work on the next leg of Science, Technology and Innovation in the country under the President's Office."
The invitation to the Principal, CoVAB to present students for the award of the ordinary diplomas, ordinary certificates and artisan certificates was given by the Deputy Vice Chancellor (Academic Affairs), Dr. Umar Kakumba. He congratulated the awardees upon successfully completing their respective courses and graduating with evidence on an enterprise.
Prof. Kabasa clarified that the approach used to train the day's awardees was not simply a vocational skilling. "The combination of action research with knowledge transfer, skilling, plus assessment and accreditation processes done by organs like the DIT (Directorate of Industrial Training, MoES) has given us this result, for the University to provide true leadership and transformation of the community."
Present at the celebrations were the Director, DIT, MoES-Mr. Byakatonda Patrick and the Deputy Commissioner Social Services Development, MoES Madam Elizabeth Bateme who have worked through the Academic-Community-Public-Private-Partnership model to ensure that students graduate as entrepreneurs with micro enterprises.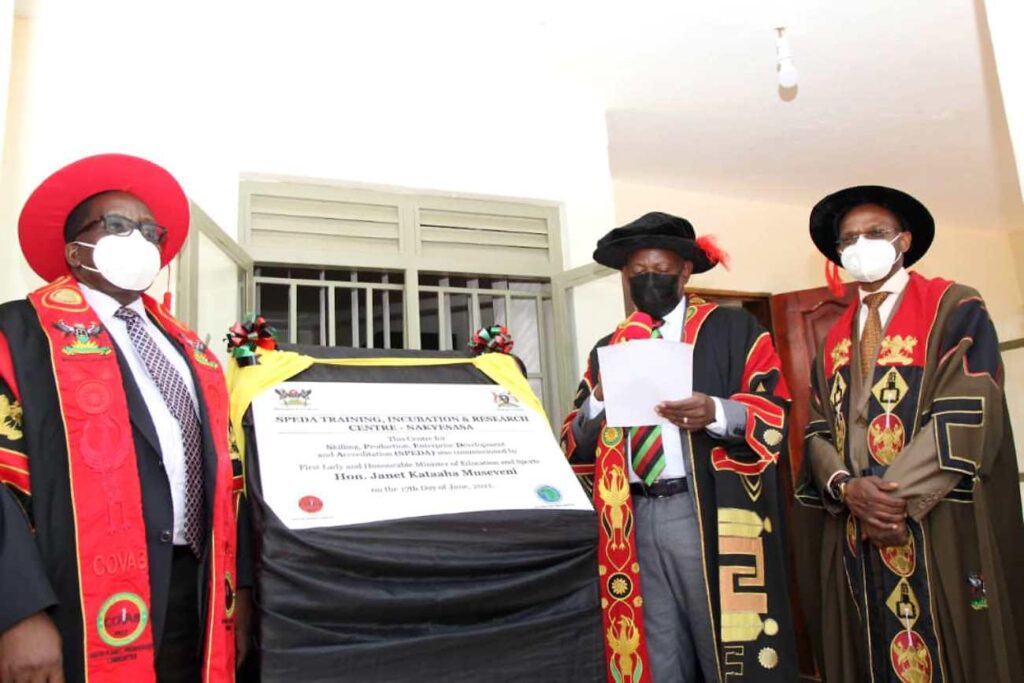 Prior to presiding over the ceremony, Prof. Barnabas Nawangwe, on behalf of the First Lady and Minister of Education and Sports officially commissioned the SPEDA Training, Incubation and Research Centre – Nakyesasa.