Mak-MAAIF Partnership to Boost Extension Services Delivery
Makerere University on 22nd November 2017 hosted the closing ceremony for the recently concluded refresher training in Extension Management for 300 technical staff from 122 District Local Governments in Uganda. The ceremony, held in the Main Hall was presided over by the Permanent Secretary, Ministry of Agriculture, Animal Industry and Fisheries (MAAIF)-Mr. Pius Wakabi Kasajja, who represented the Minister Hon. Vincent Ssempijja.
In his remarks, the Hon. Ssempijja noted that the refresher training held under the Agricultural Technology and Agribusiness Advisory Services (ATAAS) project and is in line with MAAIF's support to the National Development Plan (NDP).
"Through ATAAS, my ministry therefore seeks to strengthen the weak link between agricultural research and advisory services. Makerere is constantly churning out research and researchers and our staff from the District Local Governments are constantly interfacing with farmers. Refresher trainings of this nature are therefore the ideal vehicle through which technology service delivery can be strengthened and scaled up, and the integration of smallholder farmers in value chains can be promoted," read Hon. Ssempijja's speech.
In his personal remarks Mr. Kasajja outlined; Production and Productivity, Value Addition and Competitiveness – farmers' produce satisfying market standards as three broad challenges that affect the agriculture sector in Uganda today. He made an impassioned appeal to the extension workers; as the MAAIF frontline, to take their jobs seriously in order to make agriculture work as it ought.
"Extension services are the answer to transforming the agriculture sector and if you are unserious about your duties, I urge you to engage in something else," warned Mr. Kasajja, before adding "Mindset change is going to be key if we are going to be the critical change agents and we shall at the opportune time organise a training for extension workers at the National Farmers' Leadership Centre, Kampiringisa."
He reassured the extension workers that it was no longer business as usual and as the country adopts agricultural zoning, each district's extension services would be monitored by their contribution to growth in production and exports. Mr. Kasajja also urged the extension officers to encourage all farmers and households in their respective areas to each plant at least one tree per month in order to mitigate the effects of climate change.
Reaffirming Mr. Kasajja's remarks, the Director Agriculture Extension Services, MAAIF-Mrs. Beatrice Byarugaba said, "We have asked the District Local Governments to submit at least two value chains to develop. For example, Kayunga has submitted Coffee and Dairy while Apac has submitted Maize and Cassava."
Through agro-zoning, the District Local Governments are being urged to specialise in strategic, profitable and viable enterprises and value addition in the twelve priority commodities of; bananas, beans, maize, rice, cassava, Irish potatoes, tea, coffee, fruits and vegetables, dairy, fish, livestock (meat), and four strategic commodities of; cocoa, cotton, oil seeds, and oil palm. Mrs. Byaruhanga noted that through extension services, farmers will be given capacity to produce for factories in these priority and strategic commodities.
"Through this refresher training, we have been able to reach 2,920 participants and our target is to train every extension worker in the system by June 2018. Participants have been trained at various Agricultural Institutes and at Makerere University with the College of Agricultural and Environmental Sciences (CAES) and the College of Veterinary Medicine, Animal Resources and Biosecurity (CoVAB)," added Mrs. Byaruhanga.
Representing the Vice Chancellor-Prof. Barnabas Nawangwe the Principal CAES-Prof. Bernard Bashaasha thanked MAAIF for entrusting his college with this task of training District Production and Marketing Officers, District Agricultural Officers, District Veterinary Officers and District Fisheries Officers.
"This training was conducted in the three core areas: Agribusiness development; Agrochemicals and fertilizer optimization in modern crop husbandry; and Postharvest handling technology. I thank our staff from the Department of Agribusiness and Natural Resource Economics, the School of Food Technology, Nutrition and Bioengineering, and the Department of Agricultural Production for conducting these three courses respectively," said Prof. Bashaasha.
The Vice Chancellor in his remarks noted that the refresher training was in line with Makerere's core function of knowledge transfer partnerships and networking.
"Through this training, Makerere has been able to address the capacity gaps in extension management among extension workers within the current context of pluralistic extension," read Prof. Nawangwe's remarks.
At CoVAB, participants have been able to learn about dry season feeding for ruminants, modern management techniques for ticks, as well as Dairy Value Chain and Meat Value Chain management.
Speaking on behalf of fellow participants, the District Production Officer (DPO) Masaka-Dr. Lawrence Mayega Nyombi expressed his gratitude to the ministry for organizing the refresher training. "Today is a great day because I don't remember a single day throughout my 23year career when the Ministry of Agriculture, Animal Industry and Fisheries assembled the cream of Uganda's extension services for refresher training," he said.
He observed that at a strategic level, extension services had become so fragmented especially with the addition of three to five new Local Governments every financial year, a trend that affected mobilisation and resource allocation.
He further expressed the need for MAAIF to come out with clear guidelines accompanying disbursement of extension grants, so as to prevent these funds from being diverted to other activities such as vaccination. "The Director Extension Services and her team should regularly brief the District Executives, to further emphasise the proper implementation of extension grants," he added.
Dr. Mayega nevertheless lauded MAAIF through the Director Extension Services for constantly advocating for extension services and workers but requested the officials to further enhance their contribution to population of the Extension Information System by retooling the staff and providing facilitation in the form of gadgets such as laptops, smartphones and transportation.
On an inspiring note, Mr. David Balironda Mukasa, the District Production and Marketing Officer (DPMO) Kalangala shared their Oil Palm Growers Trust (KOPGT) model which he boasted had enabled extension farmers to profit enough from the crop to employ their own extension workers.
"We have implemented the People-Public-Private-Partnership (PPPP) in oil palm growing which has brought an agrarian revolution to Kalangala District. Farmers now have a SACCO to enable them to buy fertilisers and any inputs required. This model can be implemented in any value chain and I urge you to visit Kalangala like other visitors we have received from Austria, London, Canada and learn from us" said Mr. Mukasa.
Article by Public Relations Office
A Successful Ph.D. Defense by Vianney Andrew Yiga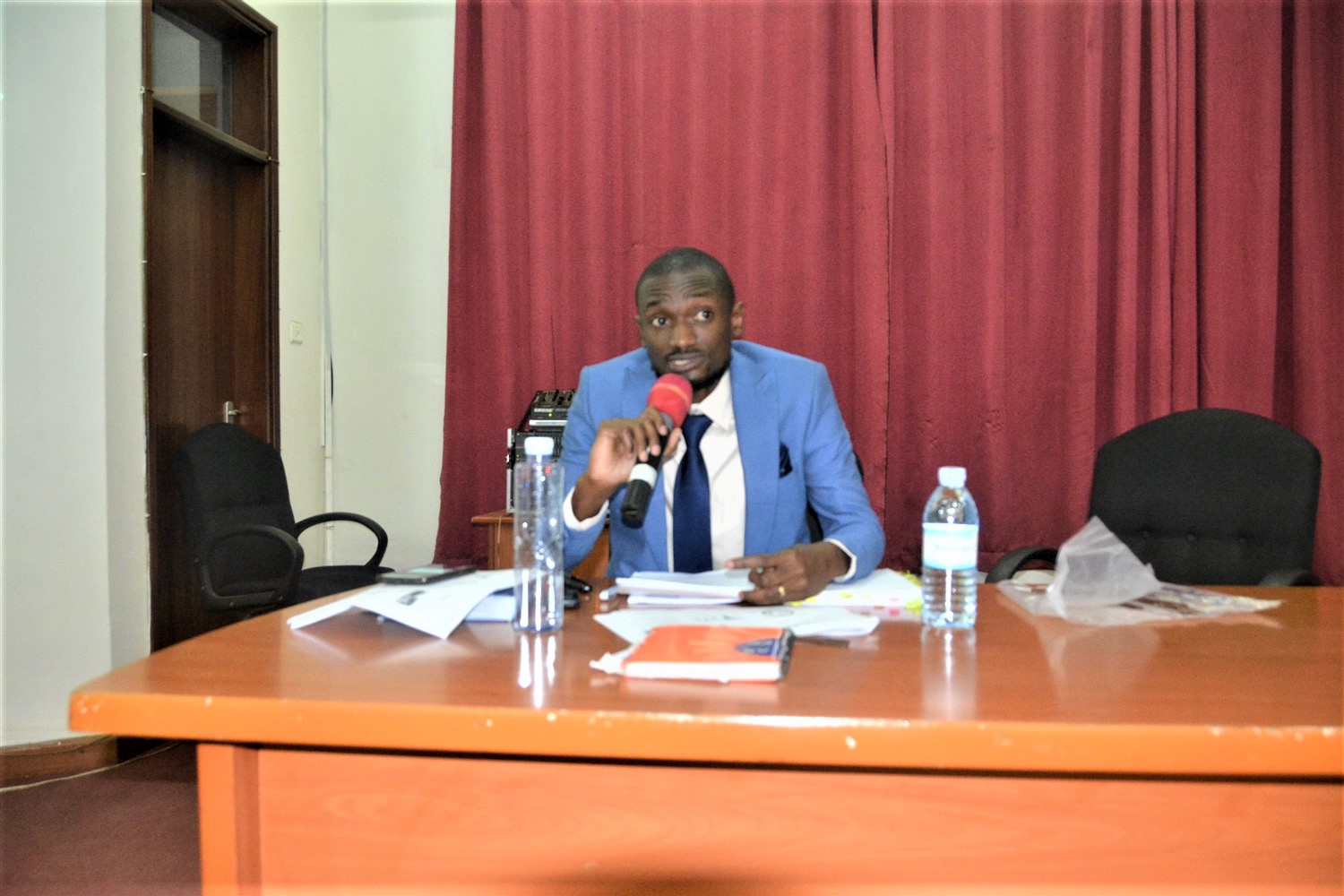 The CEDAT community is proud to share our congratulations to Vianney Andrew Yiga following his successful Ph.D. defense that happened yesterday Monday 3rd October 2022 at the College of Engineering, Design, Art, and Technology (CEDAT).
His Thesis was titled; Thermal Stability of Fiber- Reinforced Polylactic Acid Composites for Flameretarded Applications.
The candidate was supervised by Eng. Dr. Michael Lubwama and Eng. Dr. Peter W. Olupot both from the Department of Mechanical Engineering, at CEDAT.
Dr. John Wasswa, Department of Chemistry, College of Natural Sciences (CONAS), Makerere University was the opponent that interrogated the candidate to enable a clear understanding of the study.
Makerere University Launches National Parenting Draft Manual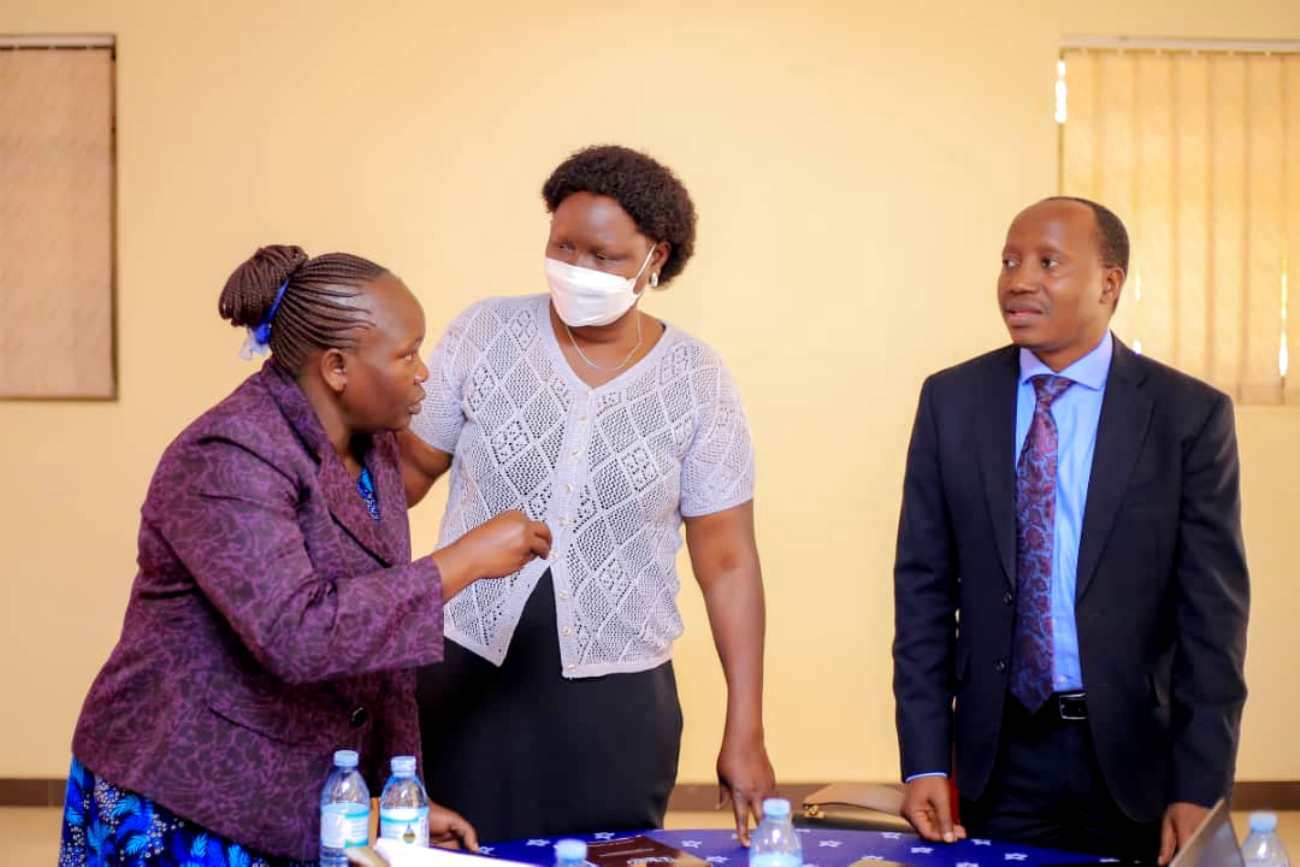 By Agnes Namaganda
On July 22nd 2022, Makerere University–Child Health and Development Centre (Mak–CHDC) launched a draft manual for the National Parenting Standards. The Centre has been working together with the Ministry of Gender, Labour and Social Development (MGLSD) with funding from UNICEF (United Nations Children's Emergency Fund), to develop standards that are agreeable to all organisations in the country that are involved in parenting work. The draft manual was being presented to members of a consortium that brings together all these organisations together, called the Parenting Agenda Consortium.
"We produce many documents and they are shelved," Irene Ayot Chono, who was speaking on behalf of UNICEF said. "We hope that this document will not be one of them," she emphasized.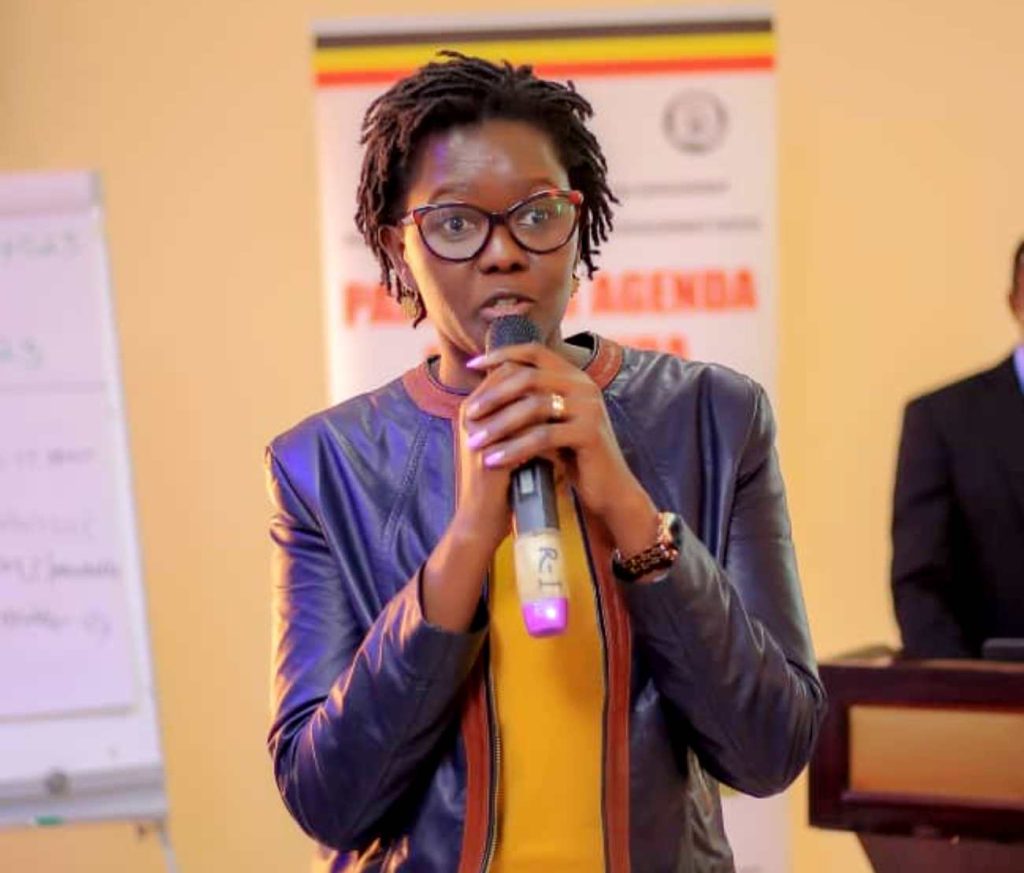 Dr. Godfrey Siu, the Principal Investigator from Mak-CHDC who presented the draft manual to participants, emphasized that if any organization is doing parenting work, there should be a minimum package that they should offer.
Draft Manual Content
The manual which will have several modules. These modules will be delivered face-to-face in 1.5 hour sessions. Some of these include; Module 6 which will focus on "understanding responsible masculinity and fatherhood" and on "understanding the concept of head of family."The draft manual also proposed that Module 11 focuses on Parenting in the 21st Century. Some of the sessions in this module will include Children and Technology, Contemporary Influence on Children and Modernity, Culture and Morality.Module 9 will focus on Parenting for Adolescents and some of the suggested sessions within this module are Needs for Adolescents and The Art of Communicating with Adolescents. Module 5 will focus on Preventing Violent Parenting and Promoting Alternative Discipline Strategies while Module 10 will be about Parenting to Address the Mental Health for Children and Adults.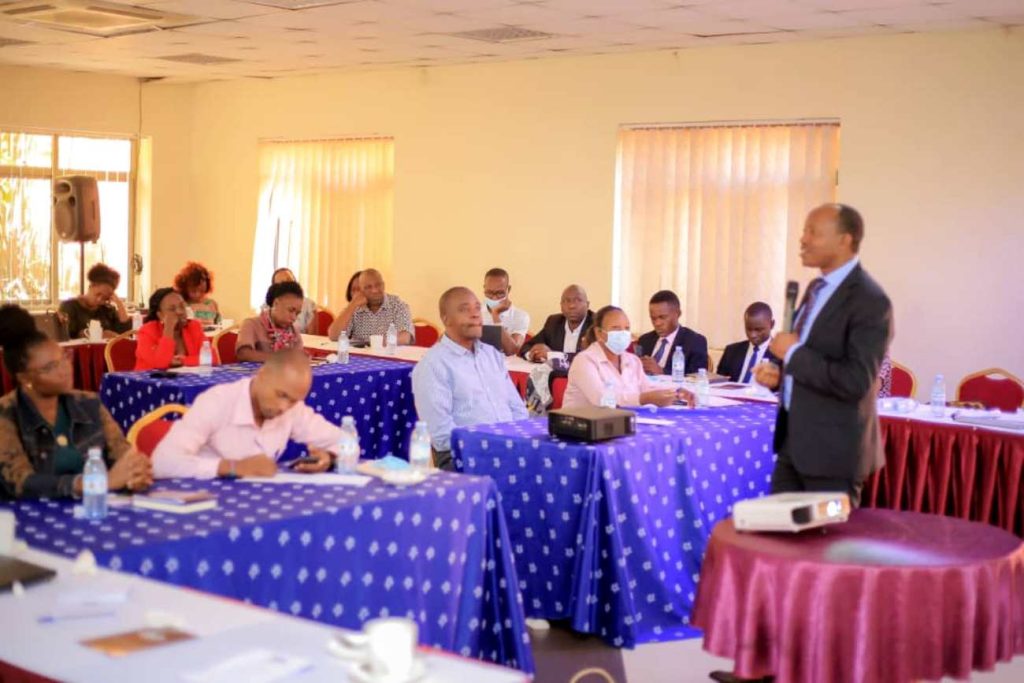 Participants' suggestions
After the presentation, participants raised several suggestions for discussion and consideration. These included whether there should be a module on spirituality since Uganda is a strongly religious nation. There was also the concern of how children in remand homes should be parented. Another concern raised by a participant was as to whether teachers who make an undeniable contribution to parenting, should be taken through the parenting manual.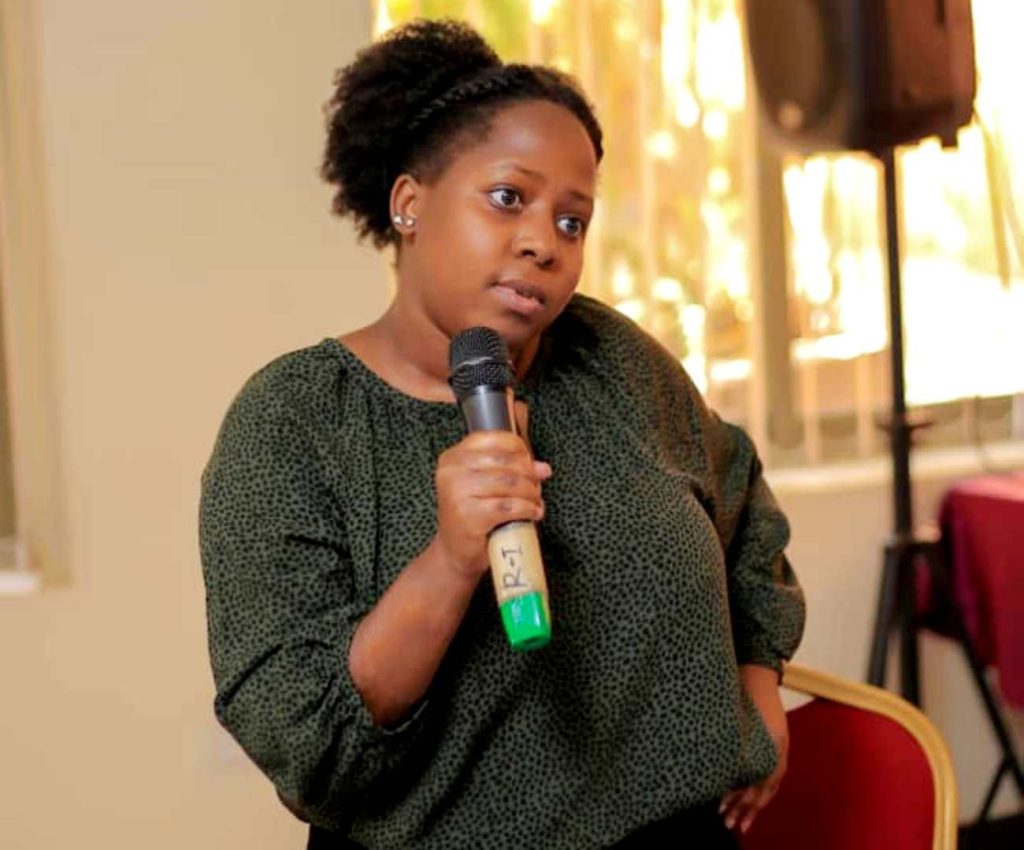 In her closing remarks, Ms. Juliana Naumo Akoryo, the Director of Cultural Affairs at the Ministry of Gender, Labour and Social Development (MGLSD) said that the manual is for the parenting organisations to utilize and not for MGLSD.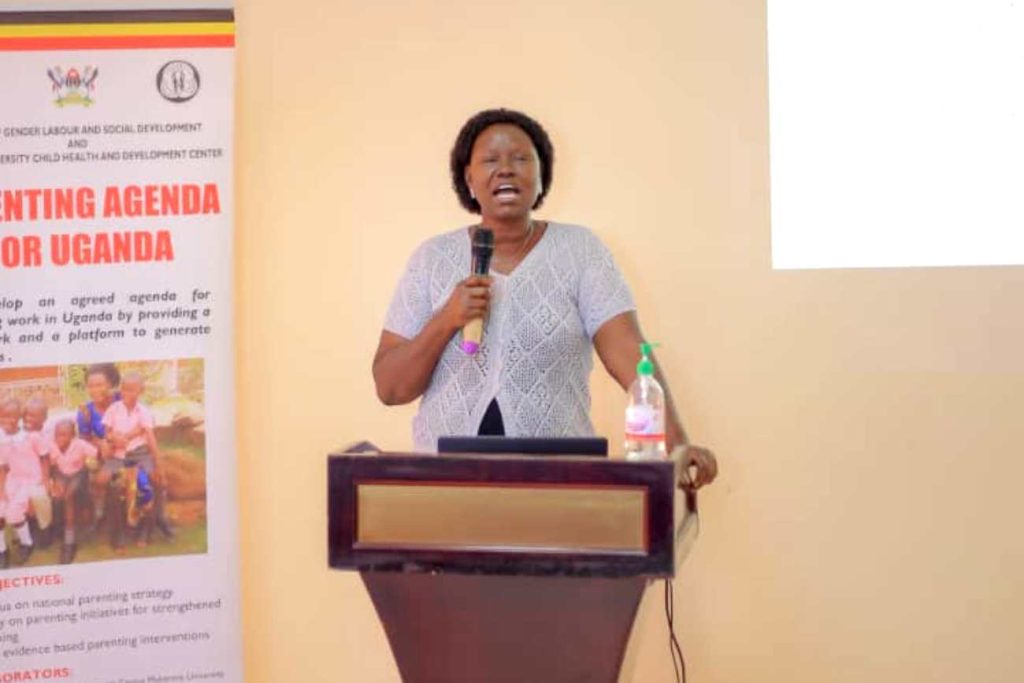 Ms. Chono also adjured the team behind the manual to use picture illustrations in the manual that can be relatable by the Ugandan parents.
Contact: Agnes Namaganda – agnesvioletnamaganda@gmail.com
Launch of Mak-RIF Round 4 Awards & PhD Call for Proposals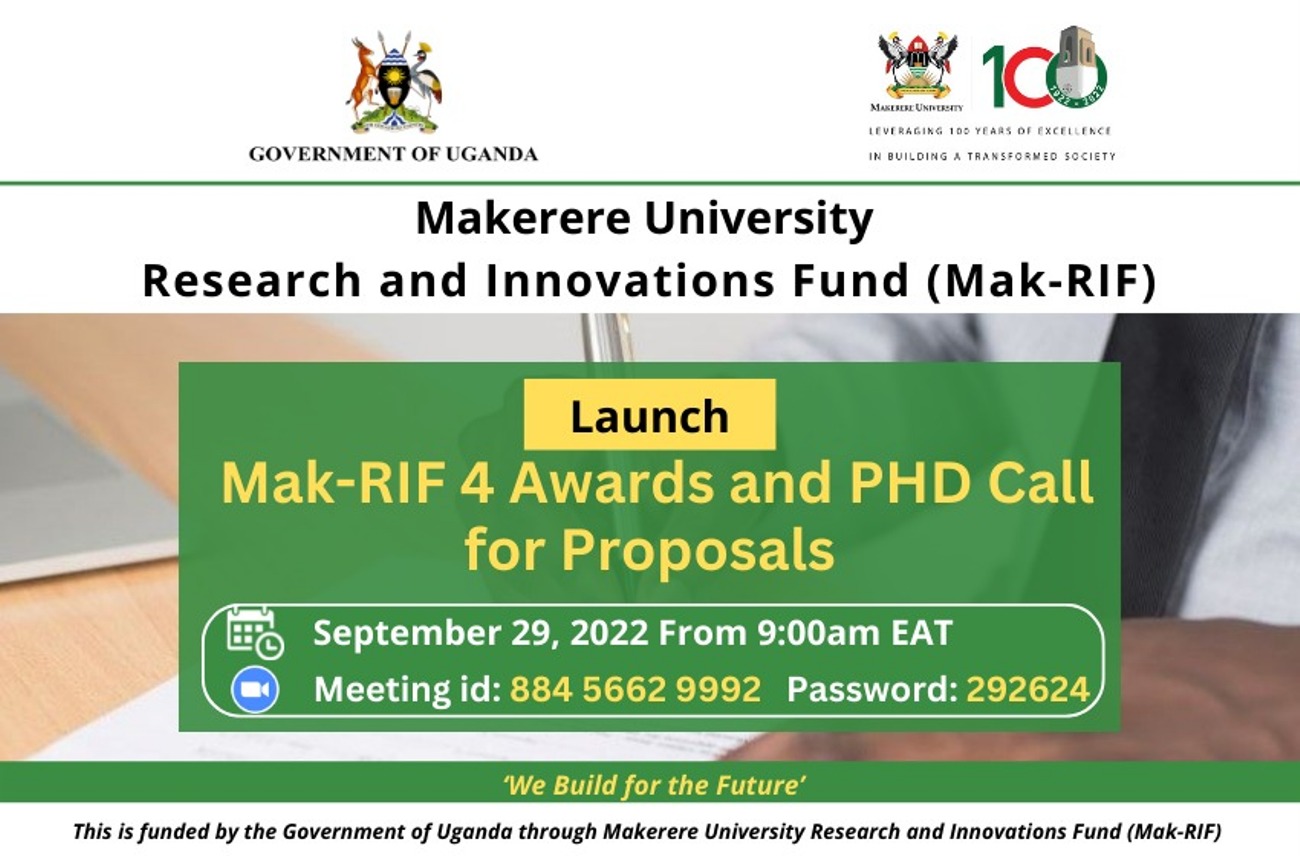 Makerere University received funding from the Government of the Republic of Uganda, earmarked to support high impact Research and Innovations. This unique initiative arose after engagements between the top University Management and the Government of Uganda. This fund illustrates the increasing importance that the Government attaches to Research and Innovation as a driver of development and transformation. The objective of the fund is to increase the local generation of translatable research and scalable innovations that address key gaps required to drive Uganda's development agenda. 
In the Financial years 2019/2020, 2020/2021 and 2021/2022 the Government of the Republic of Uganda through Mak-RIF has funded implementation of over 750 multidisciplinary research and innovations within the various Colleges, while engaging multiple stakeholders within and outside Makerere University. The Grants Management Committee (GMC) has finalized the award process for the Mak-RIF round 4 call for funding for this Financial Year 2022/2023.
The Grants Management Committee (GMC) hereby invites you to the Launch of the Mak-RIF Round 4 awards and PhD Call for Proposals scheduled to take place tomorrow Thursday 29th September 2022 from 9:00 to 10:00 a.m. EAT. 
Please use the following details to join the launch.
Register in advance for this meeting:
https://us06web.zoom.us/meeting/register/tZwpcu-urDIjE9ZgxdsbEmA2IkNMMiJVECt_ 
Meeting ID: 884 5662 9992
Password: 292624