Maternal Health Rights, Politics and the Law:Another Professorial Inaugural Lecture
Professor Ben Kiromba Twinomugisha from the School of Law is yet another Law don to fulfil the University mandate of presenting an Inaugural Lecture.
April 28, 2017 marked yet another milestone in the academic achievements of the long serving Professor of Law when he delivered his lecture entitled: "Maternal Health, Politics and the Law" in the Makerere University Main Hall.
During the lecture, Professor Twinomugisha also popularly known as Shokoro delved into a touching area of maternal health and sought to establish as to why the realization of Maternal Health Rights (MHRs) remains a theory despite the many interventions both by Government agencies, the civil society and many other players.
At the well-attended lecture, Prof. Ben Kiromba Twinomugisha emphasized that there is need to understand the nature and scope of Maternal Health Rights and how they can be realized in Uganda. His argument was based on the question, 'Why do women continue to die while giving birth?'He urged the public to consider maternal health as a Human Right and noted that the state is obliged to respect and protect the MHRs.


"Uganda is a party to international and human rights instruments that recognize maternal health rights (MHRs). It also has a Constitution and policy frameworks, which contain provisions with a bearing on MHRs. In spite of the recognition of MHRs in legal and policy frameworks, realization of these rights remains elusive as evidenced by the alarming rates of maternal mortality and morbidity."Said the charged law don while urging his audience to get charged and demand the enforcement of the right to Maternal Mortality by the duty bearers.
Hestated that the realization of MHRs remains elusive because the state, which has the primary responsibility to protect and enforce the MHRs, relies on neo-liberal policies and criminal laws, which exalt private and class interests to the detriment of maternal health issues. He added that it is not a mere lack of resources that explains non-realization of MHRs in Uganda, but absence of political will to tackle the structural causes of maternal mortality and morbidity.
While explaining what he sees as the barriers to realizing MHRs in Uganda, Prof. Twinomugisha pointed out a list of interlinked areas such as poverty. He said because of low incomes many mothers cannot afford a number of formal and informal costs for facilities and services, drugs and equipment, transport to the health facility, quality and sustainable care. He said this is coupled with inadequate information and poor attitudes leading to delays to seek care and reaching health care facility. He also noted the lack of political will and focused leadership to marshal and direct the available internal and external physical, financial, human and other resources towards realization of MHRs. He noted that inequitable gender relations and negative customary as the other social factors affecting the realization of maternal health rights.
Recommending on how realization of MHRs can achieved, Prof. Ben Twinomugisha emphasized putting in place mechanisms to fight massive poverty and prioritizing MHRs of the poor; reversing the neo-liberal approach to maternal health and increasing budget for health by at least 15% as well as increasing human resource for maternal health, equipping health facilities and allocating more skilled health personnel to maternal health.
He further advocated for accelerating family planning and making contraceptive information available and accessible. He encouraged couples to discuss contraceptive options and called upon men to actively be involved in issues of maternal health care. He advised that the government should tax the privileged and wealthy and use the proceeds to fund social services such as maternal health care, employ a gender perspective in all policies, programmes and practices, and in all spheres of life including family and community. He added that public awareness and sensitization strategies should target both women and men to promote gender equity and a holistic approach to maternal health which is preventive and curative should be developed.
"In my view, in the long run, for actual and meaningful realization of MHRs to occur, there is need to build consciousness among masses so that they are able to engage in the struggle of emancipation. This struggle should be led by the working class but also be embraced by the rural and urban poor women and men. The struggle should lead to a democratically reconstituted liberal pro-people socialist state that will promote an equitable distribution of resources and ensure that maternal health issues are prioritized in design and implementation." Prof. Ben Twinomugisha concluded.
The Vice Chancellor, Prof. John Ddumba-Ssentamu, represented by Dr. Ernest Okello-Ogwang (Deputy Vice Chancellor-Academic Affairs) said that the life of an academician is demanding. In between the rigors of research, teaching and publishing, it is often easy to overlook the fact that they are also parents, guardians and mentors. He said that Prof. Twinomugisha has made tremendous contribution to the academia and legal practice, for which he is highly commended.
"Today, Uganda is faced with high rates of death arising from maternal related complications some of which are preventable. I am glad to note that in Maternal Health, Prof. Twinomugisha has picked a topic that is of great importance to the future of this nation, and yet so little is known about it. Our communities and the nation at large deserve and are eager to listen to the latest findings that can impact their lives." The Vice Chancellor noted.
The Vice Chancellor further said that a great proportion of Ugandan population is either illiterate or underprivileged. These are often ill-informed about their rights and therefore suffer at the hands of duty bearers. As such, he said that they are not empowered to take up litigation as a way of redressing the social injustices meted upon their wives, sisters and mothers whose reproductive rights are abused.
While pronouncing Prof. Ben Twinomugisha as a full Professor of Makerere University on behalf of the Vice Chancellor, Dr. Okello-Ogwang said that as a requirement for Makerere University academic staff, an inaugural lecture is held to commemorate the lecturer's appointment to full professorship. He further said that it is the perfect opportunity for the lecturer to share with their audience the contribution they have made to the body of knowledge and Prof. Twinomugisha had set a great precedent.
"Prof. Twinomugisha, without any doubt has distinguished himself and is recognized for his dedication to research, teaching and learning as well as creation of new knowledge. I hereby declare Prof. Ben Kiromba Twinomugisha a full professor of Makerere University" Dr. Okello-Ogwang pronounced.
Earlier, while delivering a citation about Prof. Twinonmugisha, Dr. Ronald Naluwairo, the Acting Deputy Principal-School of Law stated that the inaugural lecture was indeed a reflection of Prof. Twinomugisha's tireless works of fighting for women's rights. He described him as a dedicated and accomplished scholar and researcher whose works are analytically sharp, academically engaging, magnificently conceptualized, outstandingly researched and multidisciplinary.
"Today is a very great celebration as we honor Prof. Ben Twinomugisha whose great essence of teaching and learning exemplifies the issues of Makerere University as a community of scholars and teachers. He has consistently proved his academic versatility across a range of areas including commercial law, gender, environmental law, health law and human rights. His contribution to enhancing the University's eminent standing, where making research, teaching and mentoring is commended." Dr. Ronald Naluwairo remarked
Dr. Naluwairo elaborated that the teaching approach of Prof. Ben Twinomugisha is based on the five E's: Engage, Explain, Exemplify, Emphasize and Empower. He added that the Professor established several developments by stimulating curiosity and independent learning and participating in effective guidance and mentorship of students. He commended him for his contribution towards the development of curriculum when he pioneered the teaching of Health Law at the School of Law, a very popular and relevant field of study today.
The Chairperson of Makerere University Inaugural Committee, Prof. Elly Sabiiti said that such professorial lectures are very relevant. Through them, a great deal of vital information is shared and it brings the image of Makerere University to the public. He thanked Prof. Ben Twinomugisha for the commitment he portrayed in sharing fundamental information through his professorial inaugural lecture.
"It takes a long time to finalize this process. This is the second inaugural lecture addressing the issues of women and their rights. We want to put up this important material for everybody to access. It is therefore important for us as Makerere University and the nation at large." The Chairperson mentioned.
Prof. Elly Sabiiti appealed to all colleagues to share information through such lectures and to motivate the young scholars to do the same. He thanked the School of Law for the pace set in giving professorial inaugural lectures and urged other colleges at the University to emulate the School. He also thanked the Inaugural committee which worked with the Office of the Deputy Vice Chancellor-Academic Affairs to make the lecture a success.
Prof. Ben Kiromba Twinogisha holds a Bachelor of Law of Makerere University, a Diploma in Legal Practice of Law Development Center, a Master of Law of Makerere University and a Doctor of Laws of Makerere University. He was the first person to attain a Doctor of Laws degree from Makerere University, which he obtained in 2005. In 2008, he was promoted to the rank of Associate professor and later to a professor in 2011, the rank which resulted to hisprofessorial inaugural lecture.
He has provided excellent leadership and rendered effective services to Makerere University and the society at large. He has served the University for over 30 years in different areas of responsibility with integrity including; Deputy Dean at the School of Law, Dean of Law, member of Makerere University Council, member of Makerere University Senate, member of Makerere University Appointments Board and a number of Makerere University committees.
The professorial inaugural lecture was attended by people from various capacities including; Makerere University staff, former chancellor-Prof. Mondo Kagonyera, former Vice chancellor-Prof. Venansius Baryamureeba, Members of Ugandan judiciary, legislature and other government officials, Makerere University students and the public.
Article by: Charles Iga-Mak News Reporter
Veteran Professor changed Makerere and Higher Education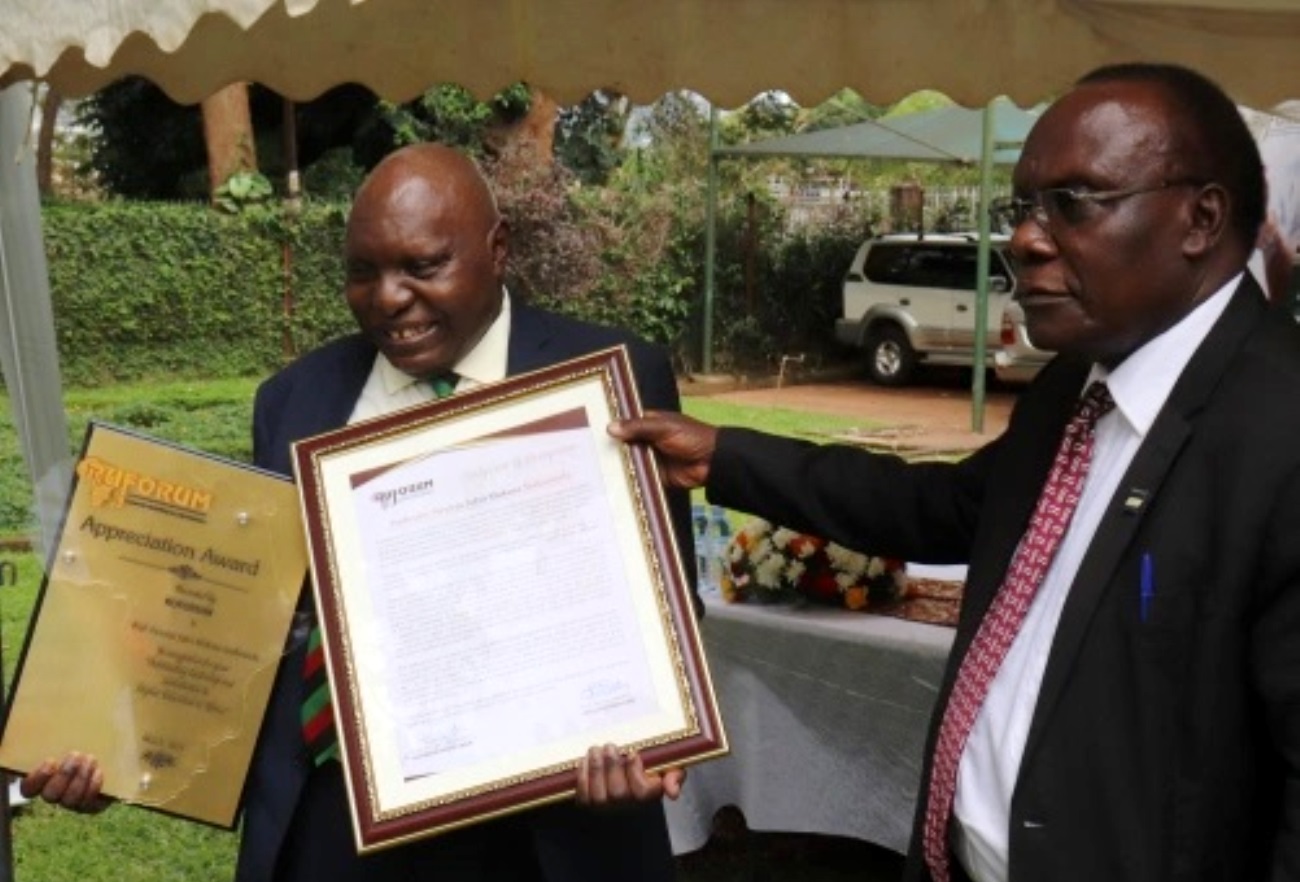 When Professor John Ssebuwufu ambled up to receive a certificate of recognition for his 'exceptional' contribution to higher education from the Regional Universities Forum for Capacity Building in Agriculture (RUFORUM) at Makerere University (MU), he was thinking of many things, such as rewarding staff, that he could have done differently to impact university education more.
But he did what he could have done, under the circumstances.
He presided over MU (in 1993) when student enrolment was 5,000 and left in 2004 when the population was surging to more than 15,000.
He emphasised the use of information communication technologies in almost all the institutions he had been involved in and sent many academic staff on exchanges to boost research and innovation. Now, more African universities engage in ground-breaking research.

So, he proceeded to accept his recognition and make his acceptance speech, which was mostly about gratitude.
Ssebuwufu, 74, who is currently the chancellor at Kyambogo University and the vice-chancellor of the University of Kisubi, is credited for his exemplary leadership and pragmatic methods that have shaped higher education in Uganda and Africa as a whole.
Japan Africa Dream Scholarship (JADS) Program 2021/2022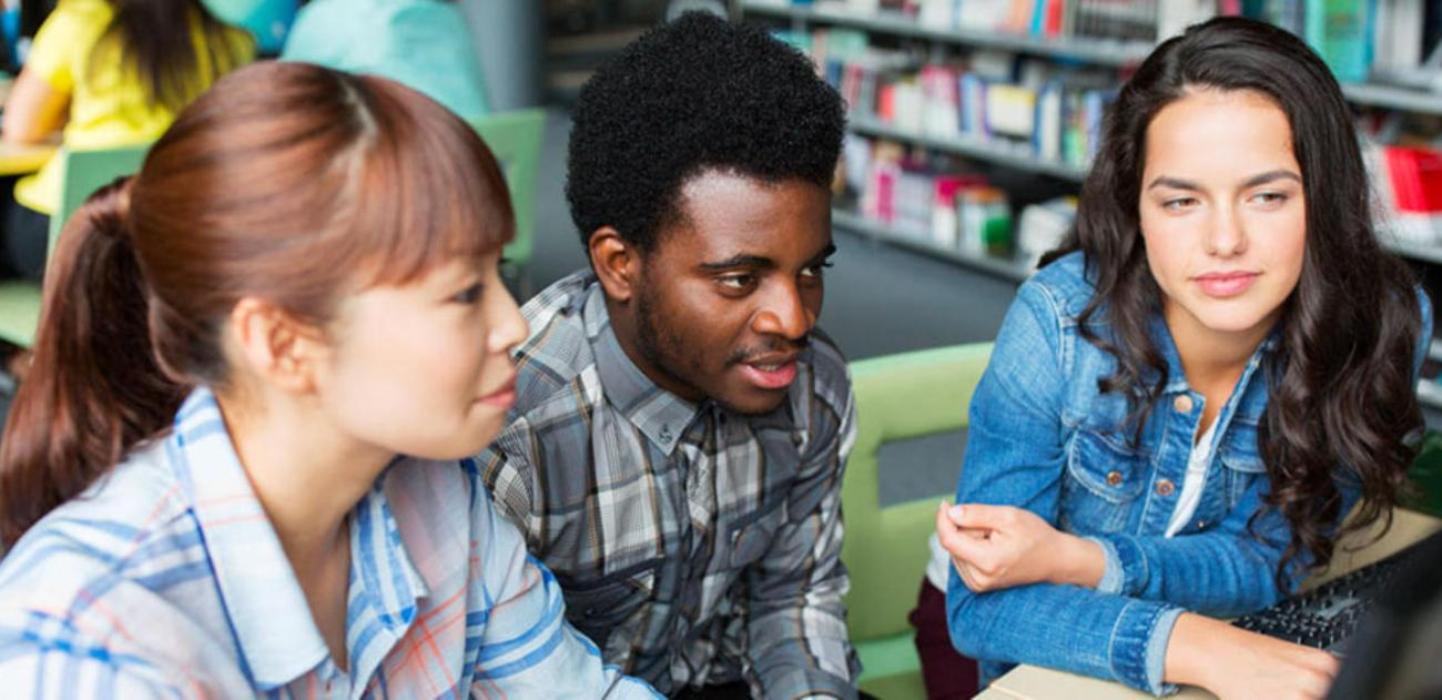 The Japan Africa Dream Scholarship (JADS) Program is a capacity building project by the AfDB and Japan which was initiated in 2017 with the aim of providing two-year scholarship awards to highly achieving African graduate students to enable them to undergo post-graduate studies (i.e. a two-year Master's degree program) in selected priority development areas on the continent and Japan. The overarching goal the AfDB and the Government of Japan seek to attain is to enhance skills and human resources development in Africa in under the Bank's High 5s agenda (i.e. "Feed Africa", "Light up Africa", "Industrialize Africa", "Integrate Africa" and "Improve the quality of life of the people of Africa") and key Japanese development assistance initiatives. JADS core areas of study focus include energy, agriculture, health, environmental sustainability, and engineering. The program also seeks to promote inter-university collaboration and university-industry partnerships between Japan and Africa. Upon completion of their studies, the JADS scholars are expected to return to their home countries to apply and disseminate their newly acquired knowledge and skills in the public and private sectors, and contribute to national and continental socio-economic development.
About the JADS program
The JADS Program is open to applicants from AfDB member countries with relevant professional experience and a history of supporting their countries' development efforts who are applying to a graduate degree program in energy development and related discipline. The program does not provide scholarships to any other graduate degree program.
The scholarship program provides tuition, a monthly living stipend, round-trip airfare, health insurance, and travel allowance.
Upon completion of their studies, the beneficiary scholars are expected to return to their home countries to apply and disseminate their newly acquired knowledge and skills, and contribute to the promotion of sustainable development of their countries.
Who is Eligible to Apply?
The program is open to those who have gained admission to an approved Masters degree course at a Japanese partner university. Candidates should be 35 years old or younger; in good health; with a Bachelor's degree or its equivalent in the energy area or related area; and have a superior academic record. Upon completion of their study programs, scholars are expected to return to their home country to contribute to its economic and social development.
Application Procedures
Applicant requests for information and application forms and procedures from the chosen JADS partner university. For any inquiries, please contact JADS@AFDB.ORG
Applicant completes required documents and sends them to the university.
University evaluates and selects applicants.
University sends selected candidates to the AfDB.
AfDB reviews submissions from universities, prepares and approves the final list.
AfDB contacts selected awardees, and informs the universities.
WHS Regional Meeting Africa 2021: Finance Chairperson's Update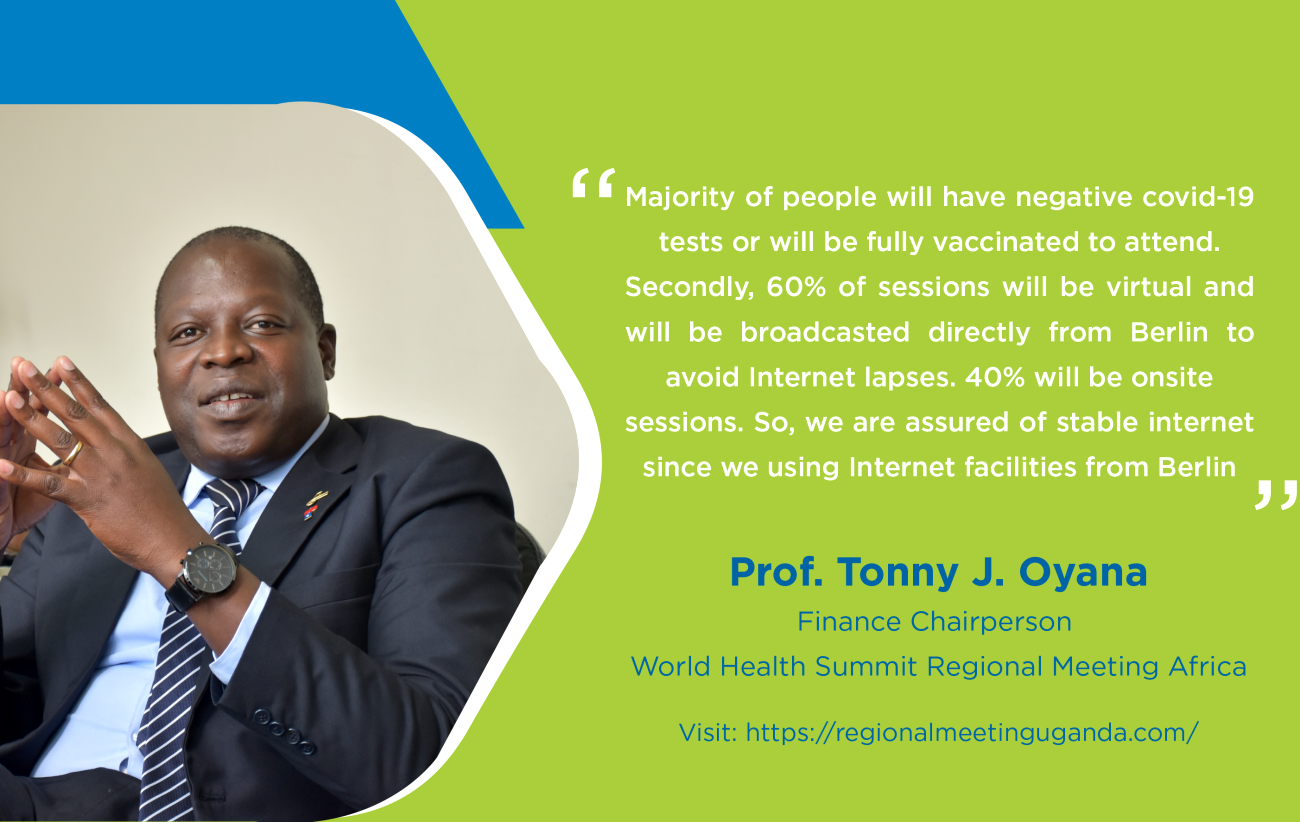 SOPs: Our plan is to have 200 sets of people in different spacious rooms…

Prof. Tonny j. oyana, finance chairperson whs regional meeting africa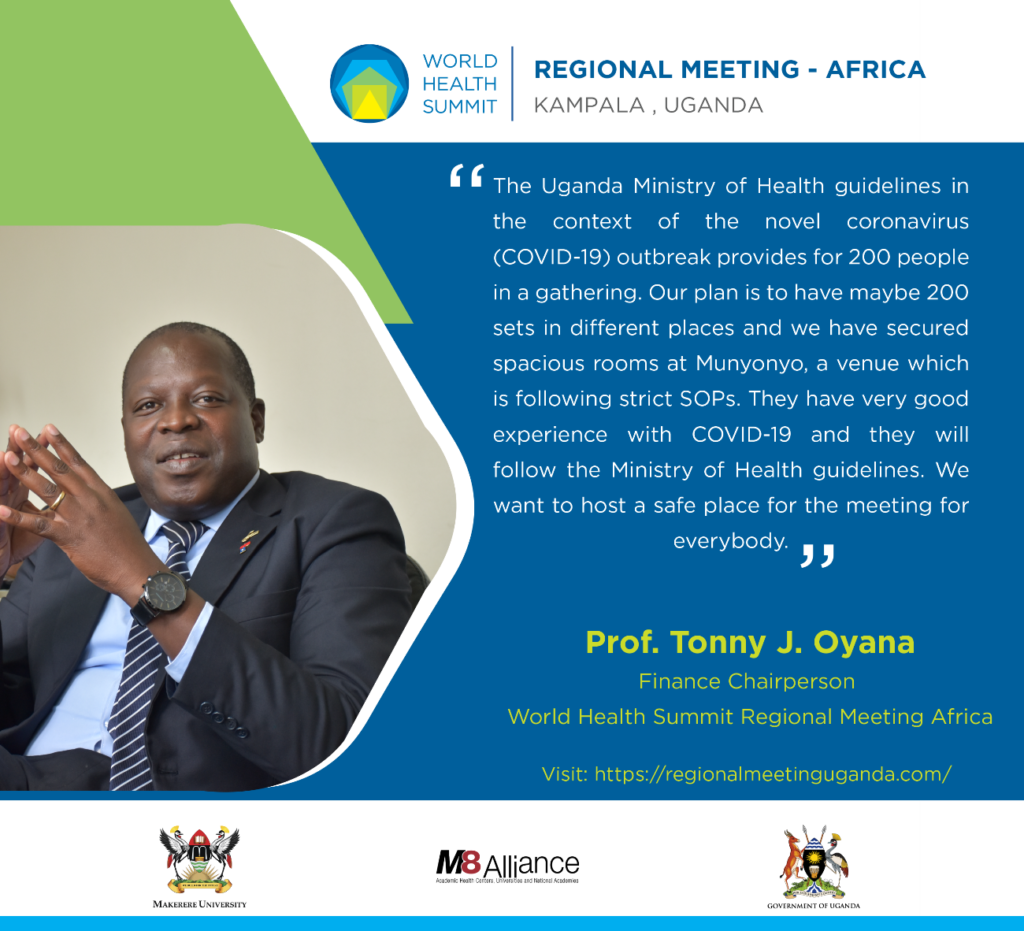 We are sincerely grateful to our sponsors…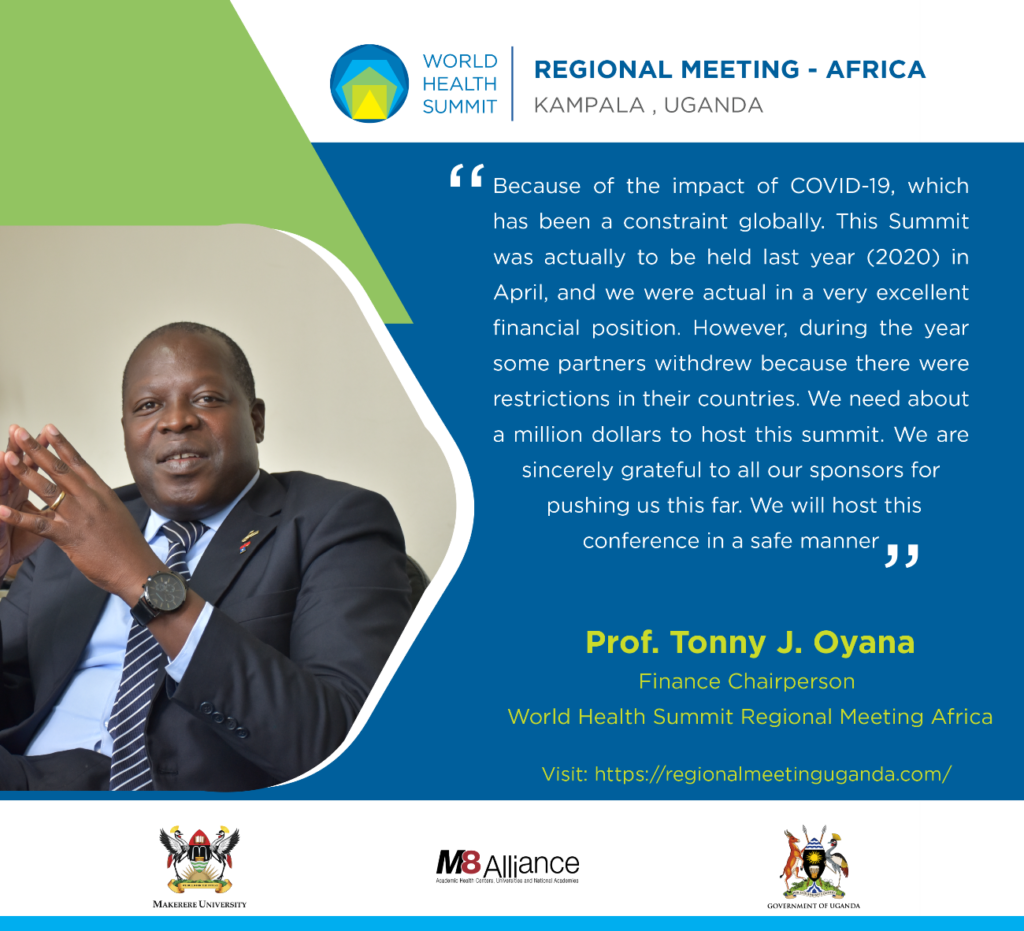 Over 15 core sponsors…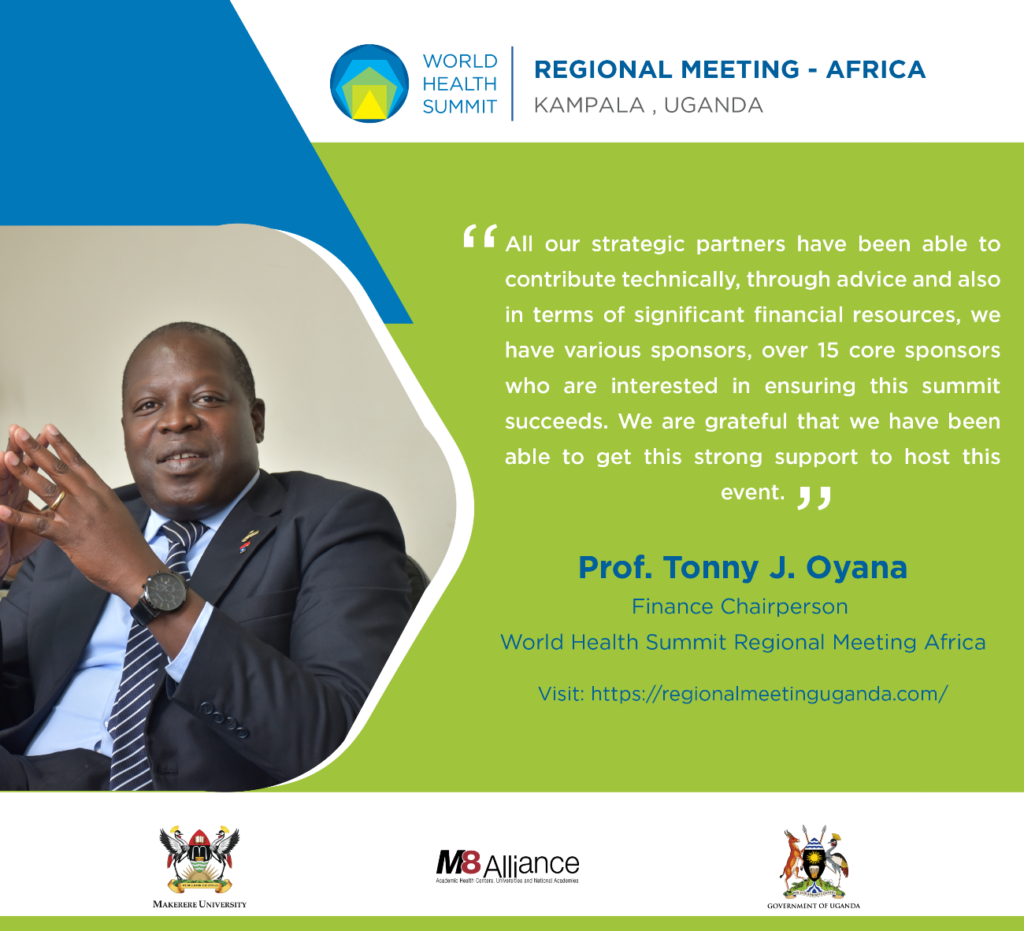 Sessions: 60% Virtual, 40% Onsite…