Mak Produces Affordable Multipurpose Tractor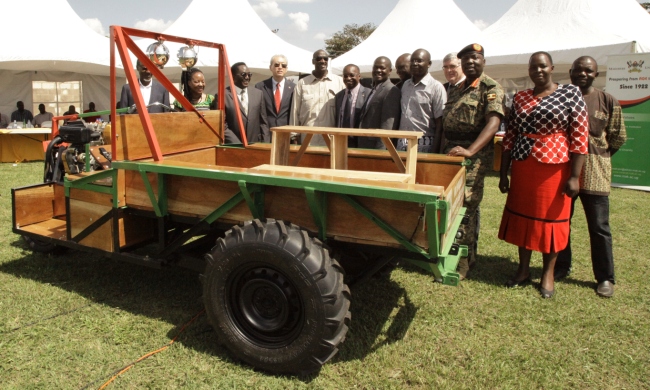 The Head of Operation Wealth Creation, General Salim Saleh on 31st December 2015 officially launched MV Mulimi, the multipurpose tractor developed by the College of Agricultural and Environmental Sciences (CAES), Makerere University, with a challenge that the institution should endeavour to produce even more.
During the launch held at Makerere University Agricultural Research Institute at Kabanyolo (MUARIK), Gen. Saleh said Makerere had proved that it could resolve the farmers' problems with practical solutions.
"I am pleased that Makerere is moving to solve these problems, which tie up the farmers in poverty. We hope that the MV Mulimi will resolve their problems, and therefore demand that several more similar vehicles are produced," he said.
He pledged to hold talks with Makerere University on the feasibility of ordering 20 units of MV Mulimi for field demonstration purposes. Gen. Saleh also indicated that there were other opportunities to be derived from this innovation.
"His Excellency, President Yoweri Kaguta Museveni has pledged to increase the budget for agriculture to over 1 trillion, but there is a concern about the absorption capacity of that money at the grassroots. I hope that research centres like Makerere University and others will be able to join in and help us absorb this new capacity," he said.
The MV Mulimi was developed by a team from CAES, consisting of Prof. Noble Banadda (the Principal Investigator), Prof. John Lumkes (Purdue University), Dr. Ahamada Zziwa, Dr. Nicholas Kiggundu of Makerere as well as Mr. Tyler Anselm (Purdue University), Mr. Ernest Tibaku-Zira, Mr. Samuel Mutesasira and Mr. Denis Nsubuga. Other than Prof. Lumkes and Mr. Anselm, the rest of the team members are from Makerere University.
The idea to develop a low cost multipurpose vehicle suitable for African conditions arose out of a 2013 trip by Prof. Noble Banadda to three Universities in the US, sponsored by the School of Food Technology, Nutrition and Bio-Engineering. Prof. Banadda's trip was aimed at exploring opportunities of collaboration between CAES and Purdue University, University of Georgia and Iowa State University.
In June 2015, the College of Agricultural and Environmental Sciences challenged Prof. Banadda and a team of researchers to develop such a vehicle. The design and development of MV Mulimi took place at MUARIK under the sponsorship of the Presidential Initiative on Science and Technology, from September 1, 2015 for a period of six weeks.
Commenting on the vehicle's abilities, Prof Banadda explained that the vehicle was able to thresh maize, pump water from a depth of 7 metres to a height of 33m, plough gardens, transport 20 adults and their goods over a reasonable distance, as well as charge a mobile phone.
According to Dr. Nicholas Kiggundu, the vehicle's design is the ultimate value addition, as it attempts to solve farmers' problems at the source. This follows a demonstrated need for low cost technologies in farm field and postharvest handling operations.
"The MV Mulimi cost UGX 30million to develop and its optimal cost; including all the elements required to carry out the tasks, would be about UGX 19million on the open market, once it is in production," he said.
The Dean, School of Food Technology, Nutrition and Bio Engineering, Prof John Muyonga, commended the team on a job well done. "The project was designed to add value to agricultural produce. Our research has shown that farm operations like threshing, pumping water and aspects of tilling, which remain a major challenge for farmers, can be resolved at a low cost" he said, further adding "I am pleased that they were able to accomplish this task in a short time."
Prof. Muyonga equally thanked Prof. William Kyamuhangire, the Manager of the Makerere University Food Technology and Business Incubation Centre for championing the cause of adding value to agricultural products.
The Deputy Principal of CAES, Dr. Goretti Nabanoga expressed her pleasure at the latest development. "I am happy that Makerere is participating as the lead researcher in addressing the challenges faced by farmers at the grassroots. This project will link us directly to the farmers," she said.
"The MV Mulimi is made from locally available materials, which indicates that the product can be easily maintained in Uganda, since its spares are easily accessible."
She challenged the researchers to continually improve the product by designing a shelter on top of the vehicle to shield occupants from weather elements such as rain or sunshine, and was optimistic that the vehicle's design would evolve even further in 2016.
"As Gen Salim Saleh once said, the biggest problem facing farmers is not the lack of funding but the availability of logistics. I am positive that in 2016 we will improve this tool further."
Speaking on behalf of the Private Sector, the Director of Peacock Paints, Kaddu Kiberu, commended Makerere University for developing the MV Mulimi, soon after the Kiira EV, was developed by the College of Engineering, Design, Art and Technology (CEDAT).
"I am happy to see what is happening at Makerere. Let us hope that this innovation will not be allowed to fail. Please be prepared for the criticism so that you can improve the product even further," he said.
He shared that the private sector was willing to come in and help develop MV Mulimi. "I don't expect all the parts of the MV Mulimi to come from Makerere. Instead you should partner with others to supply the parts and your job should be to design the final product," he added.
The Vice Chancellor, Prof John Ddumba-Ssentamu said the MV Mulimi had arrived at the right time.
"It is my informed opinion that mechanized farming is a step in the right direction for this country and we as Makerere University are proud to contribute towards this… As Makerere University, we have demonstrated that with seed financing, we can come up with practical innovations that solve real world challenges. I look forward to seeing more units rolled out to our farmers."
The Chinese Ambassador to Uganda, H.E. Zhao Yali also commended the team for producing the multipurpose vehicle for use in agriculture. He urged Makerere to consider working with China to improve the product further.
"I encourage Makerere to cooperate with some of the Chinese firms, which are already here in Uganda and are involved in developing and marketing agricultural implements and vehicles. The Vice Chancellor together with his team has a big role to play here," he said.
He revealed that the Chinese Government would be providing US$60bn to Africa under the Sino-Africa cooperation from 2016 to 2018, for among other uses, developing agriculture in Africa.
"I strongly urge Uganda to take advantage of this. I feel that agricultural development should be at the forefront of this cooperation with China," he concluded.
In the true spirit of friendship and brotherhood from China, the Ambassador presented a New Year (2016) gift comprising two (2) tractors to Makerere University to support farming and practical sessions at MUARIK.
The Director MUARIK, Associate Professor Phinehas Tukamuhabwa said the MV Mulimi is a great achievement for MUARIK and CAES, as it practically addresses issues of agriculture and the environment. He congratulated Prof. Noble Banadda and the team of researchers for the innovation that will contribute to the transformation of agriculture in Uganda.
Article by: Ritah Namisango, Mak Public Relations Office
Photos by: Landmark Media Consultancy Ltd
A Successful Ph.D. Defense by Vianney Andrew Yiga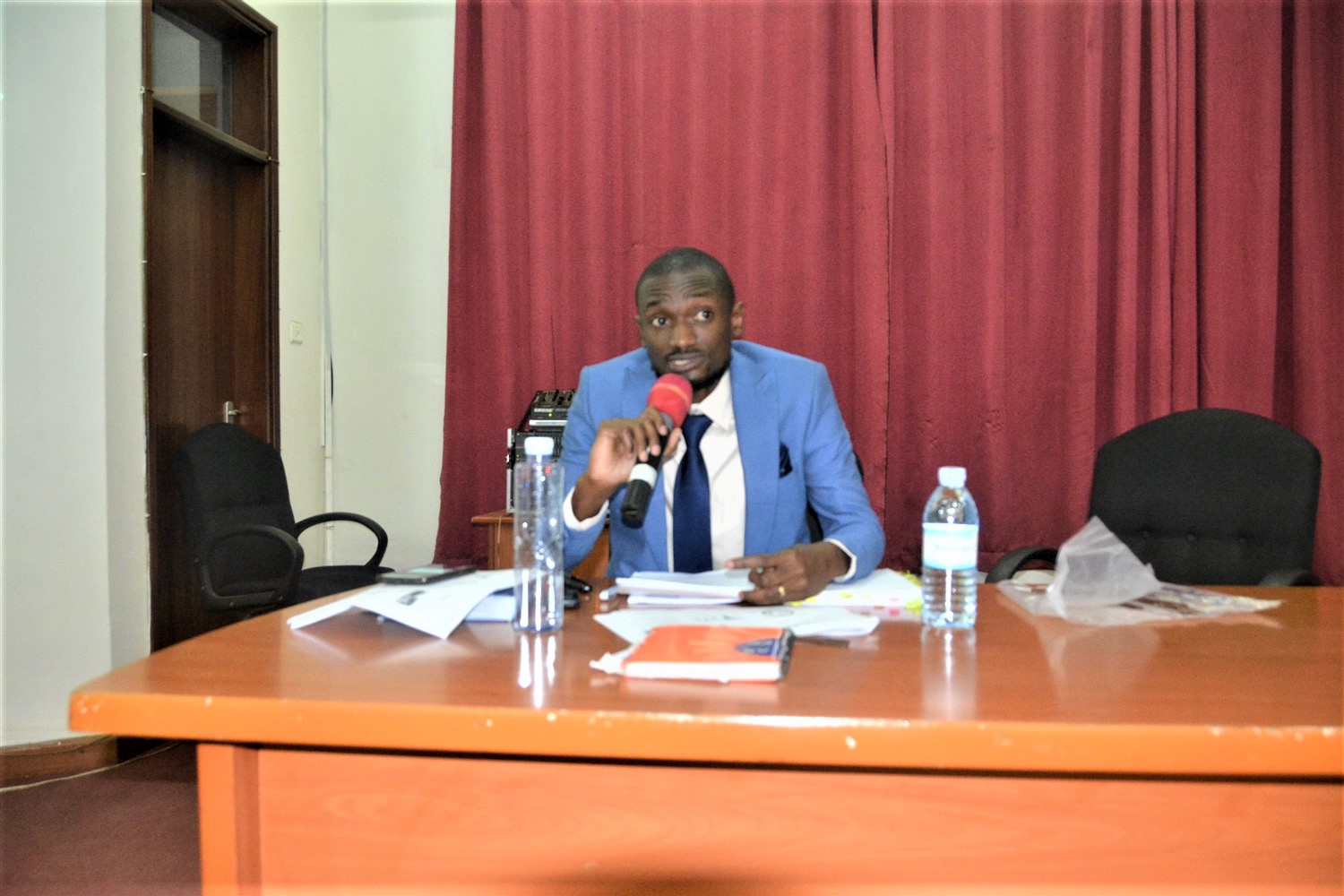 The CEDAT community is proud to share our congratulations to Vianney Andrew Yiga following his successful Ph.D. defense that happened yesterday Monday 3rd October 2022 at the College of Engineering, Design, Art, and Technology (CEDAT).
His Thesis was titled; Thermal Stability of Fiber- Reinforced Polylactic Acid Composites for Flameretarded Applications.
The candidate was supervised by Eng. Dr. Michael Lubwama and Eng. Dr. Peter W. Olupot both from the Department of Mechanical Engineering, at CEDAT.
Dr. John Wasswa, Department of Chemistry, College of Natural Sciences (CONAS), Makerere University was the opponent that interrogated the candidate to enable a clear understanding of the study.
Makerere University Launches National Parenting Draft Manual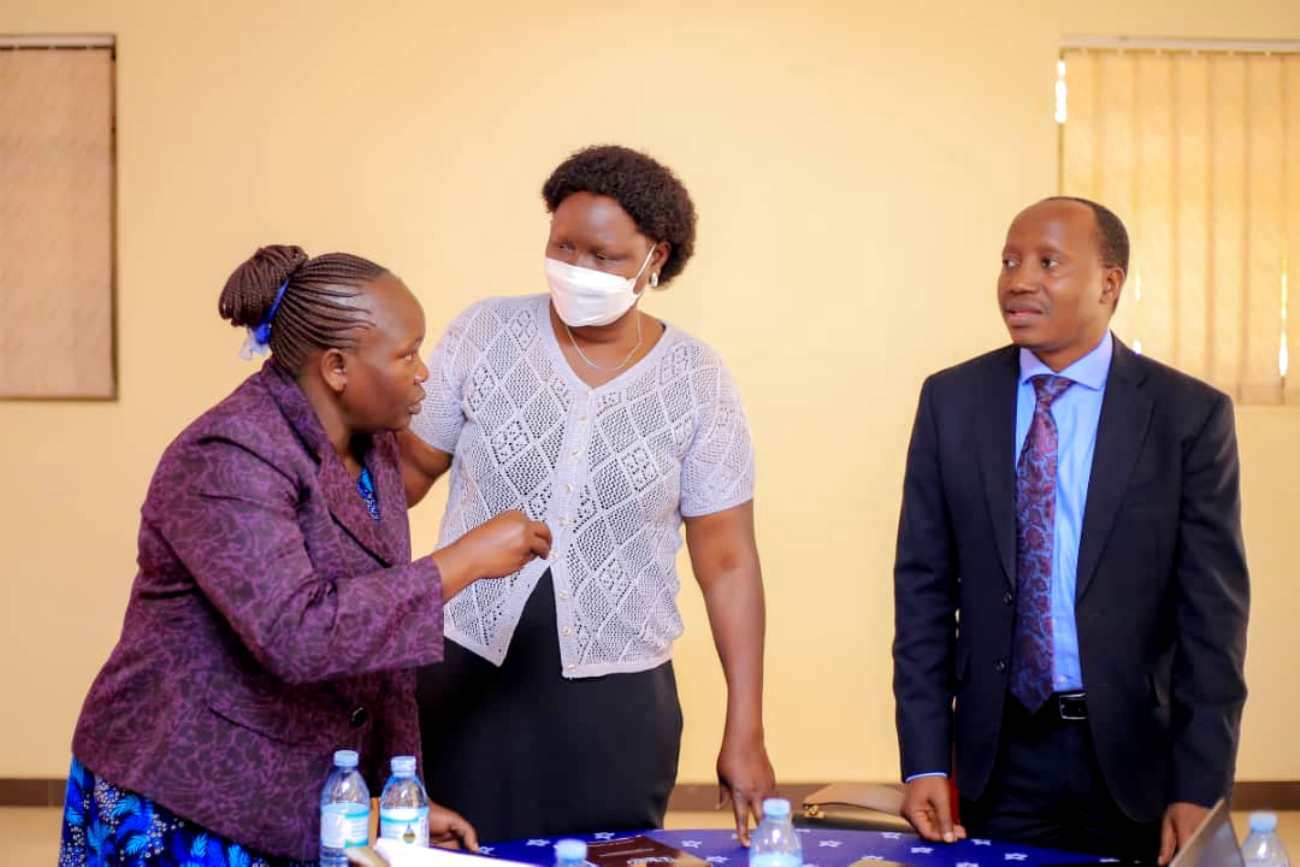 By Agnes Namaganda
On July 22nd 2022, Makerere University–Child Health and Development Centre (Mak–CHDC) launched a draft manual for the National Parenting Standards. The Centre has been working together with the Ministry of Gender, Labour and Social Development (MGLSD) with funding from UNICEF (United Nations Children's Emergency Fund), to develop standards that are agreeable to all organisations in the country that are involved in parenting work. The draft manual was being presented to members of a consortium that brings together all these organisations together, called the Parenting Agenda Consortium.
"We produce many documents and they are shelved," Irene Ayot Chono, who was speaking on behalf of UNICEF said. "We hope that this document will not be one of them," she emphasized.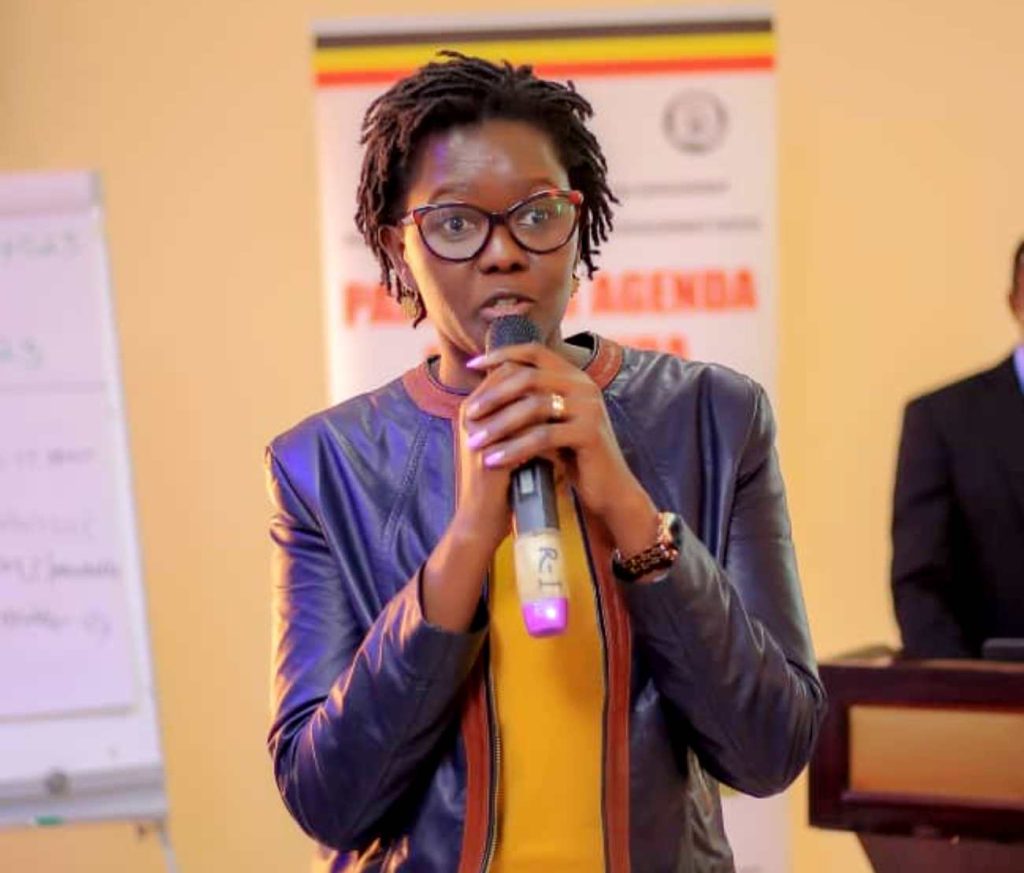 Dr. Godfrey Siu, the Principal Investigator from Mak-CHDC who presented the draft manual to participants, emphasized that if any organization is doing parenting work, there should be a minimum package that they should offer.
Draft Manual Content
The manual which will have several modules. These modules will be delivered face-to-face in 1.5 hour sessions. Some of these include; Module 6 which will focus on "understanding responsible masculinity and fatherhood" and on "understanding the concept of head of family."The draft manual also proposed that Module 11 focuses on Parenting in the 21st Century. Some of the sessions in this module will include Children and Technology, Contemporary Influence on Children and Modernity, Culture and Morality.Module 9 will focus on Parenting for Adolescents and some of the suggested sessions within this module are Needs for Adolescents and The Art of Communicating with Adolescents. Module 5 will focus on Preventing Violent Parenting and Promoting Alternative Discipline Strategies while Module 10 will be about Parenting to Address the Mental Health for Children and Adults.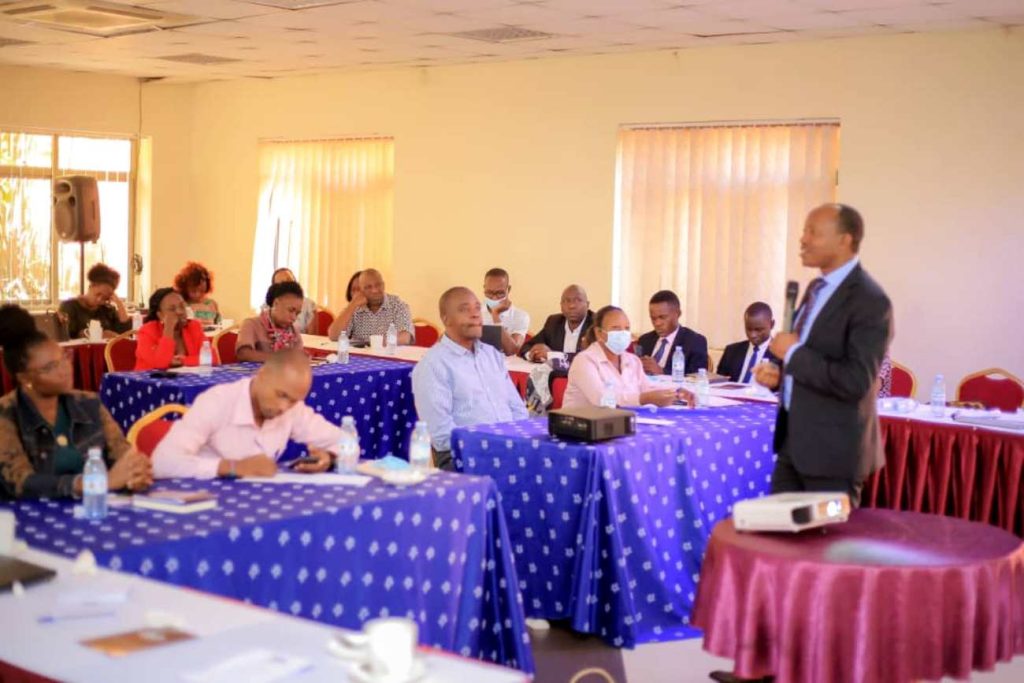 Participants' suggestions
After the presentation, participants raised several suggestions for discussion and consideration. These included whether there should be a module on spirituality since Uganda is a strongly religious nation. There was also the concern of how children in remand homes should be parented. Another concern raised by a participant was as to whether teachers who make an undeniable contribution to parenting, should be taken through the parenting manual.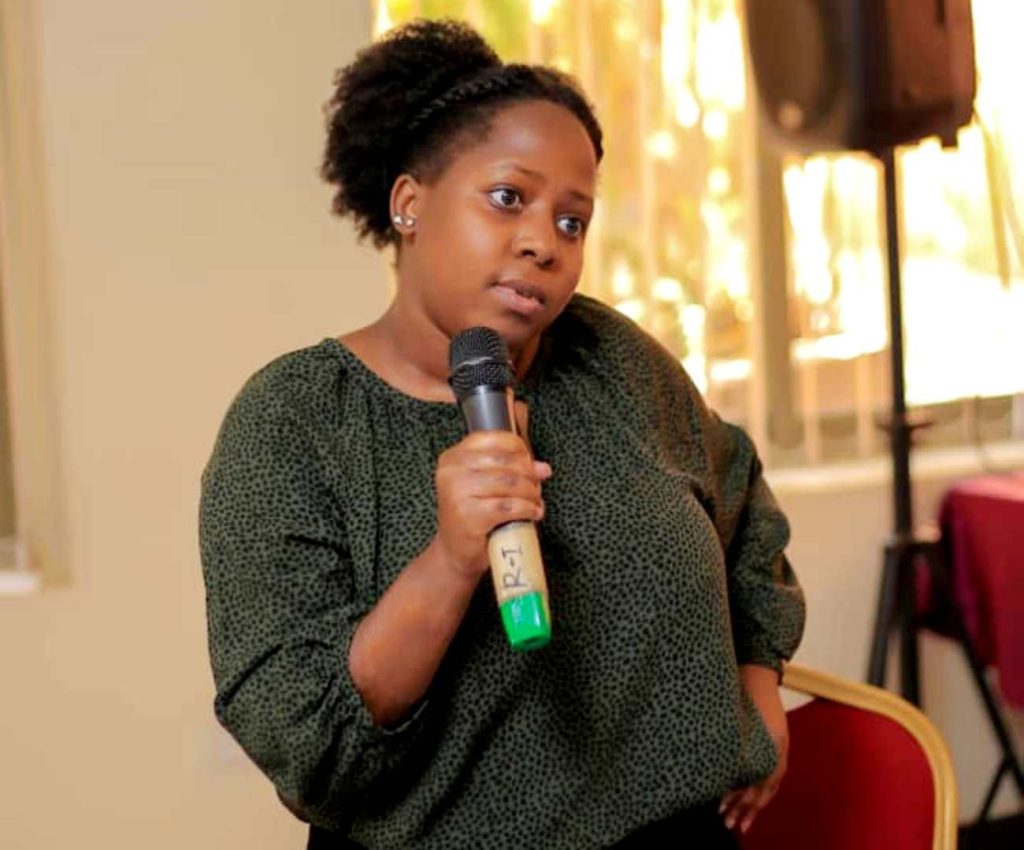 In her closing remarks, Ms. Juliana Naumo Akoryo, the Director of Cultural Affairs at the Ministry of Gender, Labour and Social Development (MGLSD) said that the manual is for the parenting organisations to utilize and not for MGLSD.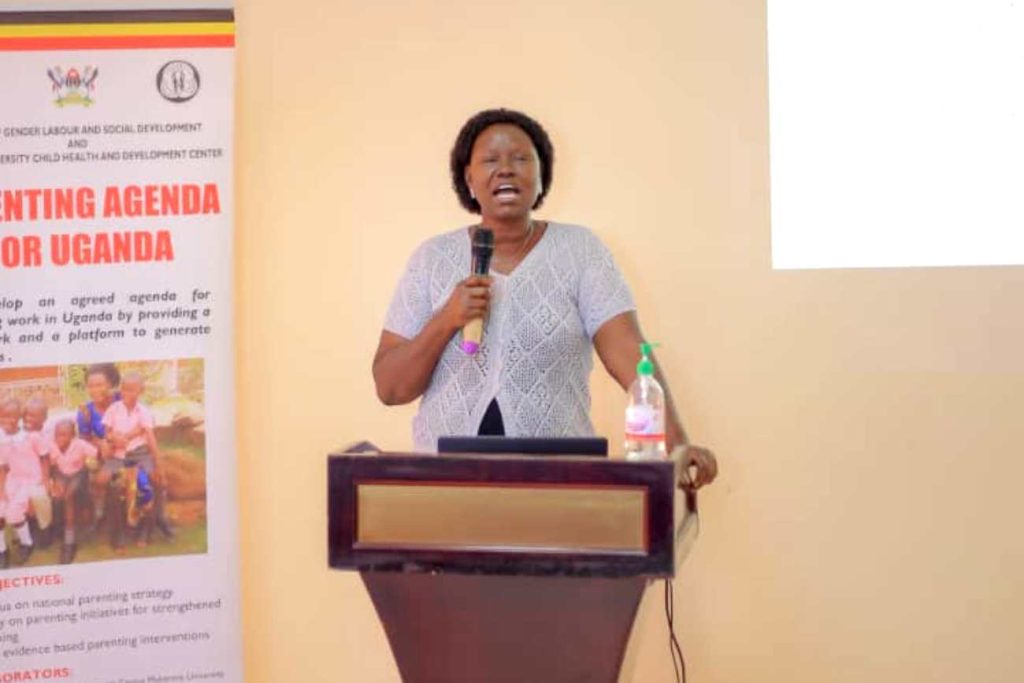 Ms. Chono also adjured the team behind the manual to use picture illustrations in the manual that can be relatable by the Ugandan parents.
Contact: Agnes Namaganda – agnesvioletnamaganda@gmail.com
Launch of Mak-RIF Round 4 Awards & PhD Call for Proposals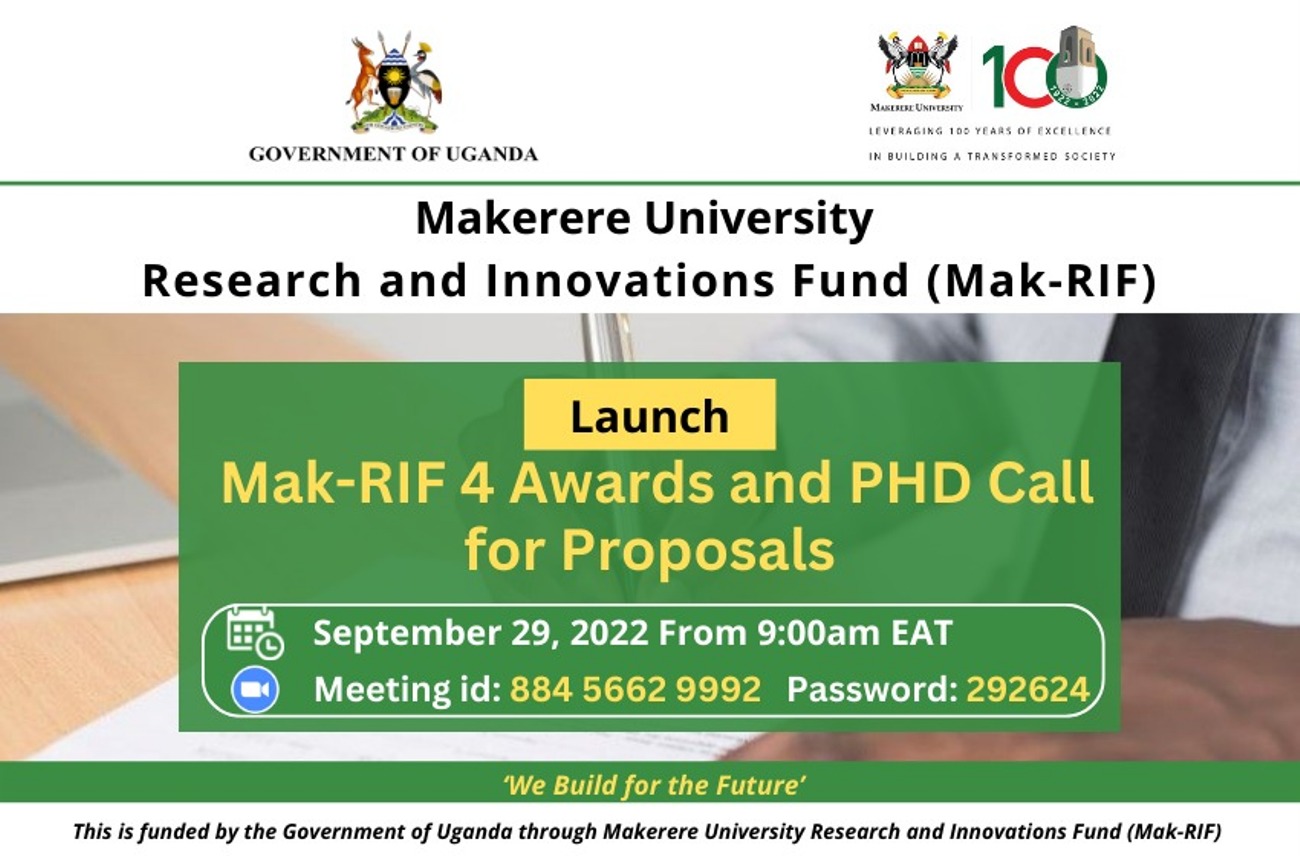 Makerere University received funding from the Government of the Republic of Uganda, earmarked to support high impact Research and Innovations. This unique initiative arose after engagements between the top University Management and the Government of Uganda. This fund illustrates the increasing importance that the Government attaches to Research and Innovation as a driver of development and transformation. The objective of the fund is to increase the local generation of translatable research and scalable innovations that address key gaps required to drive Uganda's development agenda. 
In the Financial years 2019/2020, 2020/2021 and 2021/2022 the Government of the Republic of Uganda through Mak-RIF has funded implementation of over 750 multidisciplinary research and innovations within the various Colleges, while engaging multiple stakeholders within and outside Makerere University. The Grants Management Committee (GMC) has finalized the award process for the Mak-RIF round 4 call for funding for this Financial Year 2022/2023.
The Grants Management Committee (GMC) hereby invites you to the Launch of the Mak-RIF Round 4 awards and PhD Call for Proposals scheduled to take place tomorrow Thursday 29th September 2022 from 9:00 to 10:00 a.m. EAT. 
Please use the following details to join the launch.
Register in advance for this meeting:
https://us06web.zoom.us/meeting/register/tZwpcu-urDIjE9ZgxdsbEmA2IkNMMiJVECt_ 
Meeting ID: 884 5662 9992
Password: 292624