Mak DHR Honours Mr. Bazanye Nkangi
Reflecting on his 35 years of service, Mr. Godfrey Bazanye Nkangi confessed that the time he has spent at Makerere University has granted him a profound experience that greatly changed his life and family.
"Looking back on my years at Makerere University I have no regrets, only learning experiences that made me a better person, I have been lucky enough to have what I call the best job and I will walk away from it with great memories," remarked Mr. Bazanye Nkangi, Deputy University Secretary (Pensions).
Mr. Bazanye Nkangi joined the University service in 1980. He has served in the following positions: Administrative Assistant (1980-1985); Assistant Registrar (1985-1989); Senior Assistant Registrar-Admissions and Records (1989-1990); Deputy Registrar-Admissions and Records (1990-2005); and Deputy University Secretary-Pensions (2005 to date). He committed himself to the noble duty of building for the future, and has over the years significantly contributed his expertise to the realisation of the University's vision and mission.
Cognizant of the fact that Mr. Bazanye Nkangi would retire from the University service on 12th September 2015, the members of staff in the Directorate of Human Resources generously contributed resources and treated their own, Mr. Bazanye Nkangi and his family, to a surprise farewell party held on 10th September 2015 at the Makerere University Guest House.
The Guest of Honour, Mr. Bazanye Nkangi accompanied by his dear wife, two sons and daughter, were humbled when they arrived at the colourful ceremony.
On arrival, you could feel the breeze of the Makerere University Hill, the ever green Makerere University Guest House Gardens blending so well with the table linen, the members of staff dressed to impress, with wine flowing like a river, plenty of eats and soft drinks, and tactfully selected music to reflect on the 35 years of dedicated service!
With his charming smile, Mr. Bazanye Nkangi said: "Thank you so much to all of you who thought that it was worthy for me being honoured this way. I am excited, humbled, overwhelmed for being honoured this way. Yesterday, I had a presentation, which was part of my handover, but no one in the Directorate of Human Resources mentioned the party. I have appreciated the level of secrecy. This party has truly expressed something unique. That you do really appreciate my efforts and service."
He revealed to the audience that he succeeded in his career because he was always willing to embrace change, which presented him with opportunities to provide service in critical units of the university. Reflecting on his service in the Department of the Academic Registrar and later on his re-designation in 2005 to the Directorate of Human Resources (Deputy University Secretary-Pensions), Mr. Bazanye Nkangi shared that he enjoyed interacting with people from different walks of life, noting that every interaction brought forth learning experiences.
"I appreciate the years we have been together and I am really glad to have worked with search kind hearted people. There is nothing as good as working with cooperative people," he added.
The Chief Convener of the surprise farewell party, who is also Mr. Bazanye Nkangi's immediate supervisor, Mrs. Mary Tizikara applauded Mr. Bazanye Nkangi for his intelligence, energy and zeal, and integrity.
"We respect you for your intelligence, energy and high level of integrity. He is cautious when conducting university business. He follows policies and you will never make him do what he is not supposed to do," said Mrs. Tizikara.
"We know that Mr. Bazanye Nkangi was working in a challenging office. He has mentored members of staff, and he informed us that he was ready to retire. However, in the Departmental meeting, we agreed that we will be consulting you on a number of issues," she highlighted.
Mrs. Tizikara utilised the same opportunity to answer the puzzle from the Master of Ceremony, Mr. Lebo Julius, Senior Performance Officer in the Directorate of Human Resources who kept on wondering why Mr. Bazanye Nkangi was clocking 60 years, but looked young and energetic.
"Mr. Bazanye Nkangi looks young and energetic because of the love and support from Mrs. Edith Bazanye. We give credit to Madam, thank you for supporting him," remarked the Director, Human Resources amidst applause from the audience.
On behalf of the staff in the Directorate Human Resources, the Senior Human Resource Officer, Ms Josephine Apolot Opolot said that Mr. Bazanye Nkangi will always be remembered as a person who gives credit to where it deserves; someone with the ability and capability of maintaining relationships with co-workers and a proficient person in team work building.
"Mr. Bazanye is always a serious person but he has never stopped wearing that smile on his face. A person with integrity, trust worthy, working with firmness amidst all situations," she said.
"When wealth is lost nothing is lost. When health is lost something, something has been lost. When character is lost everything is lost. Your noble character will always be admired and remembered and as you leave Makerere University," she remarked.
In the context of the surprise farewell party, some of the surprise guests present included: The Vice Chancellor, Prof. John Ddumba-Ssentamu; the Acting University Secretary-Mr. Charles Barugahare; the Acting University Librarian-Dr. Helen Byamugisha; Senior Legal Officer-Mr. Goddy Muhumuza and the Senior Public Relations Officer, Ms Ritah Namisango.
Mr. Barugahare congratulated Mr. Bazanye Nkangi upon reaching his retirement age and thanked him for dedicating his time to serve Makerere University community.
"The University appreciates your efforts and we are grateful for the mentorship you have given to our staff. I believe you have already mentored the person who is going to succeed you. We appreciate the kind heart you have showed us all along," he said. He then presented to him a special gift- a token of appreciation for the good work.
On behalf of the Makerere University community, and the surprise guests present, Prof. John Ddumba-Ssentamu commended Mr. Bazanye Nkangi for his selfless service, which included working in some of the most challenging offices. I thank you for resilience, ability to remain calm and principled.
"We are very grateful for the service you have rendered, may the good Lord bless you abundantly for all the energies you have put in to see to it that the University achieves it vision and mission. Thank you for having a big heart. You have been working in one of the most challenging office here, but I appreciate the way you have handled and contained all the situations. I know that you have at times been blamed for matters beyond your control, but you remained principled and strictly followed policies of the University," he remarked.
"I must admit that we have not been able to bid farewell to a number of staff due to the financial challenges faced by the University. I remain optimistic that when the financial situation improves, the University Management will consider this aspect of recognizing and officially bid farewell to staff who diligently serve this great institution," said the Vice Chancellor.
Prof. John Ddumba-Ssentamu who thanked the members of staff in the Directorate of Human Resources for extending to him an invitation to attend the surprise farewell party, drew the audience into laughter, when he highlighted to everyone present; that the special gift he was presenting to Mr. Bazanye Nkangi was from Prof. John Ddumba-Ssentamu-the surprise guest, and not the Vice Chancellor of Makerere University.
Emotionally touched by the level of secrecy that climaxed with the surprise farewell party, Mr. Bazanye Nkangi urged his workmates to always keep secrets, conduct university business with the highest level of confidentiality, and to respect everyone in their execution of duty. Mr. Bazanye Nkangi emphasised that confidentiality at the work place does not only win trust and cooperation among workmates but also projects a favourable image of the organisation among its publics.
He equally cautioned the workers to always be careful when dealing with people at their work place, saying that some of them could have ill intentions that could tarnish their reputation.
"We should always know the people we are working with. The years I have spent in Makerere University, I have learnt people's behaviours and this has saved me from many problems," he said emphatically.
Speaking about Mr. Bazanye Nkangi, his jovial wife, Mrs Edith Bazanye said: "My husband is a loving and caring gentleman who always considers his family as the first priority. I consider myself among the lucky wives in this country; you have been there and still there for us Mr. Bazanye. You are the greatest gift God sent to us. We love you so much."
Giving the vote of thanks, Mr. Bazanye Nkangi's daughter, Mrs. Lindah Mpanga thanked Makerere University and the Directorate of Human Resources for loving their Dad.
"The love you have showed my Dad can never be underestimated. We are really grateful and I believe my Dad will testify this love and care to his grandchildren," she remarked.
The Labour and Welfare Officer in the Directorate of Human Resources, Ms. Janet Nabukeera thanked all the members who voluntarily contributed toward the success of the farewell party in form of finances and advice. "We have assembled here because you contributed to this worthy cause of honouring our very own. Everyone is happy. The act of giving is good, thank you for this generous support. May God bless you," she said.
Mr. Bazanye Nkangi opened the dance with his dear wife, joined by his children, invited guests and members of staff from the Directorate of Human Resources. The tactfully selected music comprised songs with irresistible rhythms that forced many on the dance flow.
Written by: Ritah Namisango and Proscovia Nabatte, Mak Public Relations Office
Veteran Professor changed Makerere and Higher Education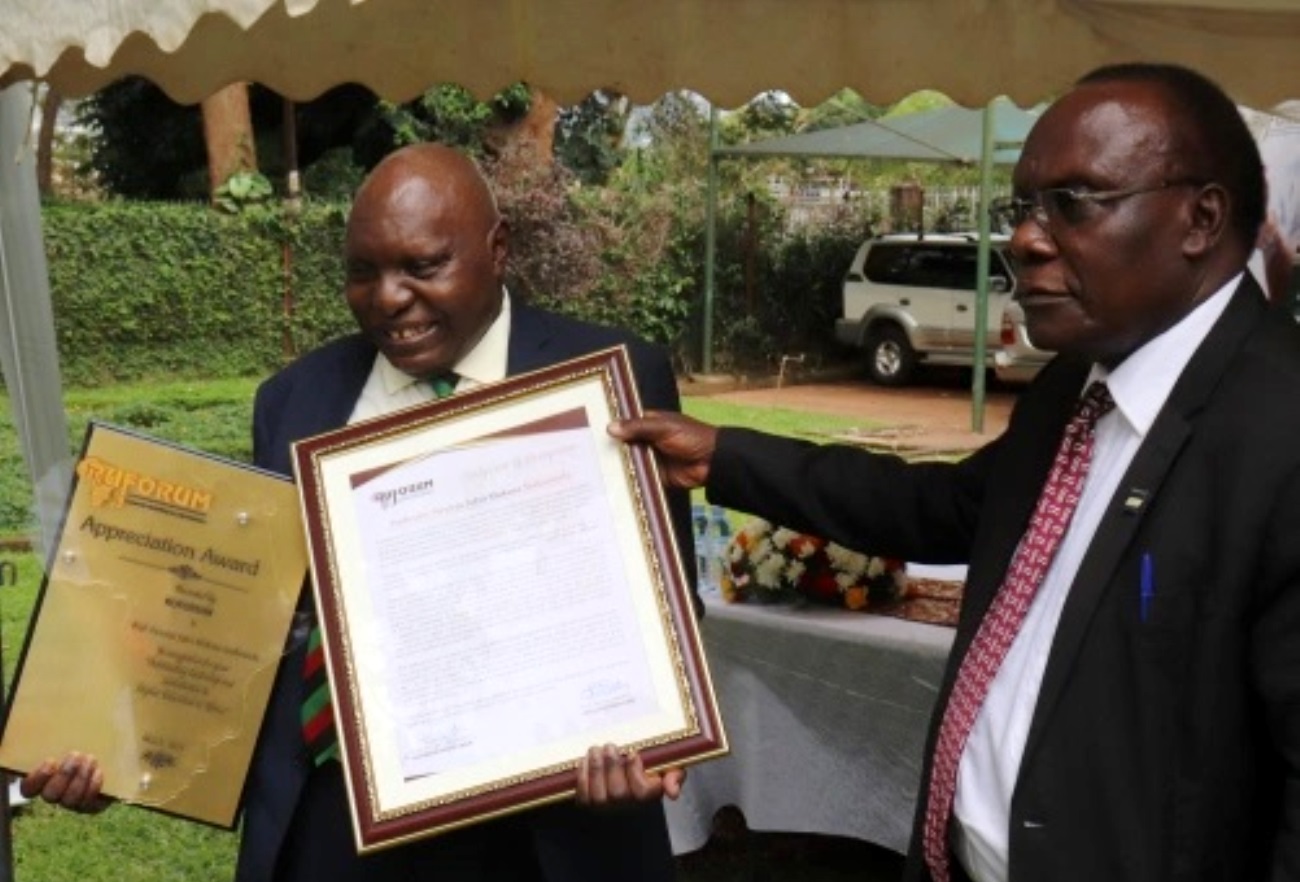 When Professor John Ssebuwufu ambled up to receive a certificate of recognition for his 'exceptional' contribution to higher education from the Regional Universities Forum for Capacity Building in Agriculture (RUFORUM) at Makerere University (MU), he was thinking of many things, such as rewarding staff, that he could have done differently to impact university education more.
But he did what he could have done, under the circumstances.
He presided over MU (in 1993) when student enrolment was 5,000 and left in 2004 when the population was surging to more than 15,000.
He emphasised the use of information communication technologies in almost all the institutions he had been involved in and sent many academic staff on exchanges to boost research and innovation. Now, more African universities engage in ground-breaking research.

So, he proceeded to accept his recognition and make his acceptance speech, which was mostly about gratitude.
Ssebuwufu, 74, who is currently the chancellor at Kyambogo University and the vice-chancellor of the University of Kisubi, is credited for his exemplary leadership and pragmatic methods that have shaped higher education in Uganda and Africa as a whole.
Japan Africa Dream Scholarship (JADS) Program 2021/2022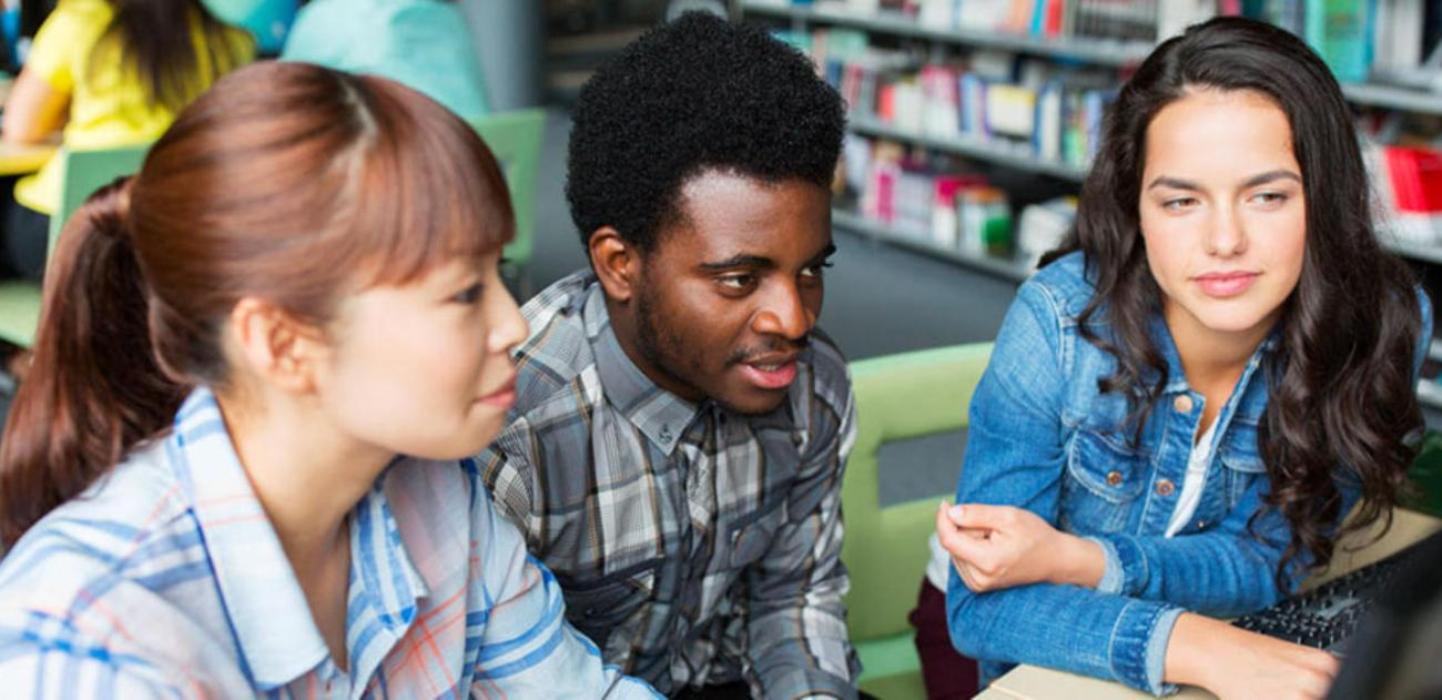 The Japan Africa Dream Scholarship (JADS) Program is a capacity building project by the AfDB and Japan which was initiated in 2017 with the aim of providing two-year scholarship awards to highly achieving African graduate students to enable them to undergo post-graduate studies (i.e. a two-year Master's degree program) in selected priority development areas on the continent and Japan. The overarching goal the AfDB and the Government of Japan seek to attain is to enhance skills and human resources development in Africa in under the Bank's High 5s agenda (i.e. "Feed Africa", "Light up Africa", "Industrialize Africa", "Integrate Africa" and "Improve the quality of life of the people of Africa") and key Japanese development assistance initiatives. JADS core areas of study focus include energy, agriculture, health, environmental sustainability, and engineering. The program also seeks to promote inter-university collaboration and university-industry partnerships between Japan and Africa. Upon completion of their studies, the JADS scholars are expected to return to their home countries to apply and disseminate their newly acquired knowledge and skills in the public and private sectors, and contribute to national and continental socio-economic development.
About the JADS program
The JADS Program is open to applicants from AfDB member countries with relevant professional experience and a history of supporting their countries' development efforts who are applying to a graduate degree program in energy development and related discipline. The program does not provide scholarships to any other graduate degree program.
The scholarship program provides tuition, a monthly living stipend, round-trip airfare, health insurance, and travel allowance.
Upon completion of their studies, the beneficiary scholars are expected to return to their home countries to apply and disseminate their newly acquired knowledge and skills, and contribute to the promotion of sustainable development of their countries.
Who is Eligible to Apply?
The program is open to those who have gained admission to an approved Masters degree course at a Japanese partner university. Candidates should be 35 years old or younger; in good health; with a Bachelor's degree or its equivalent in the energy area or related area; and have a superior academic record. Upon completion of their study programs, scholars are expected to return to their home country to contribute to its economic and social development.
Application Procedures
Applicant requests for information and application forms and procedures from the chosen JADS partner university. For any inquiries, please contact JADS@AFDB.ORG
Applicant completes required documents and sends them to the university.
University evaluates and selects applicants.
University sends selected candidates to the AfDB.
AfDB reviews submissions from universities, prepares and approves the final list.
AfDB contacts selected awardees, and informs the universities.
WHS Regional Meeting Africa 2021: Finance Chairperson's Update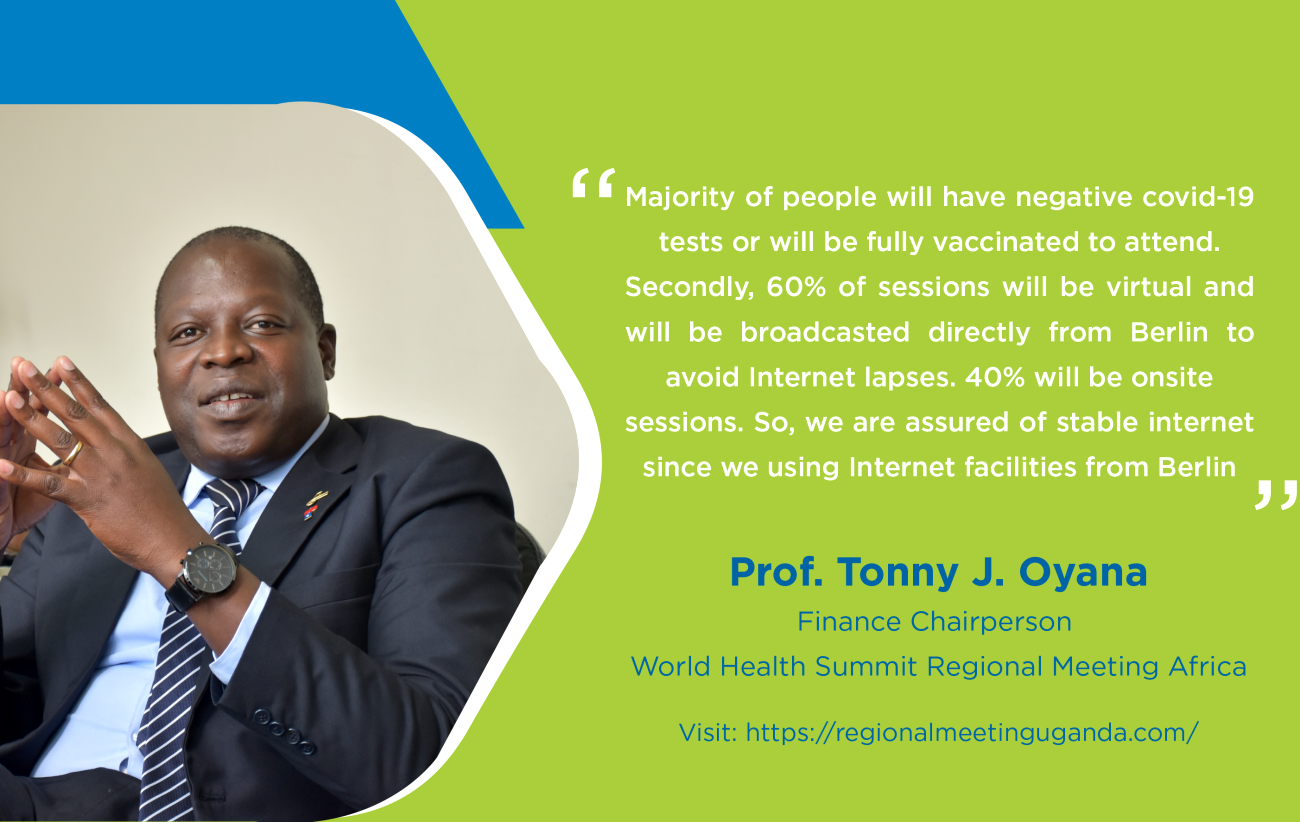 SOPs: Our plan is to have 200 sets of people in different spacious rooms…

Prof. Tonny j. oyana, finance chairperson whs regional meeting africa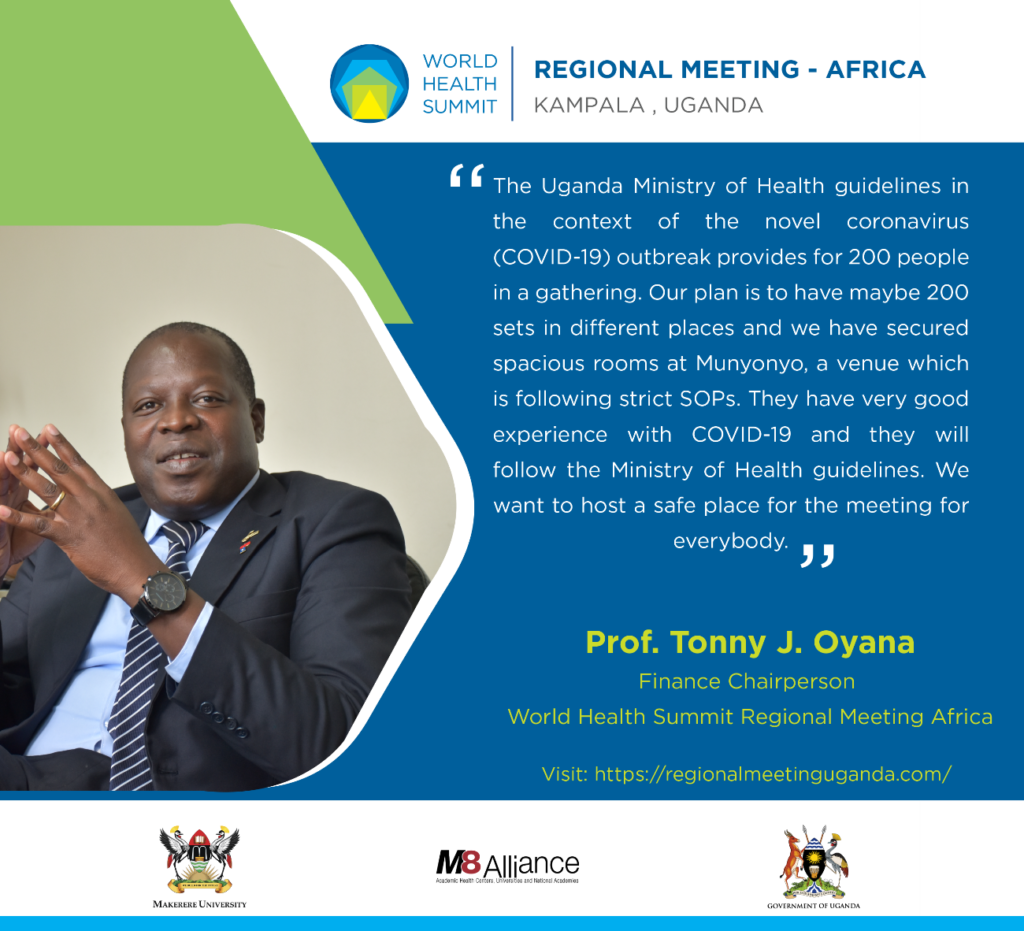 We are sincerely grateful to our sponsors…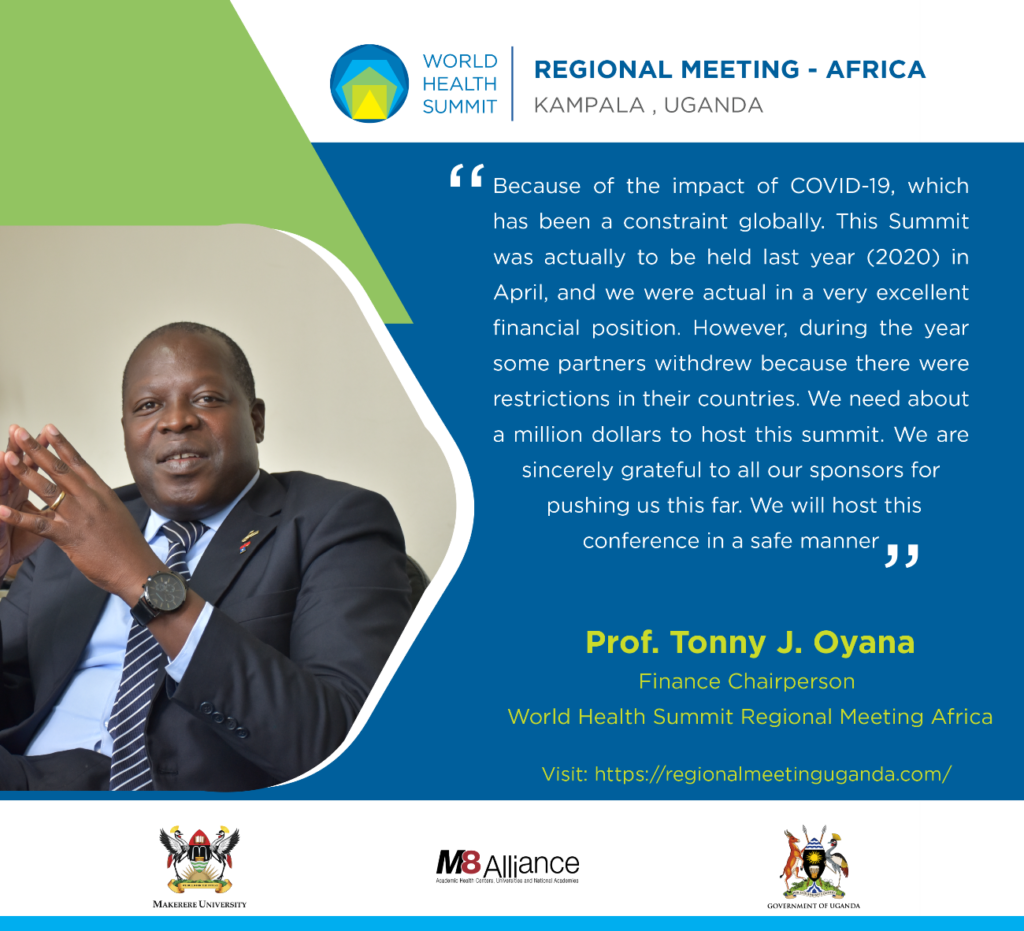 Over 15 core sponsors…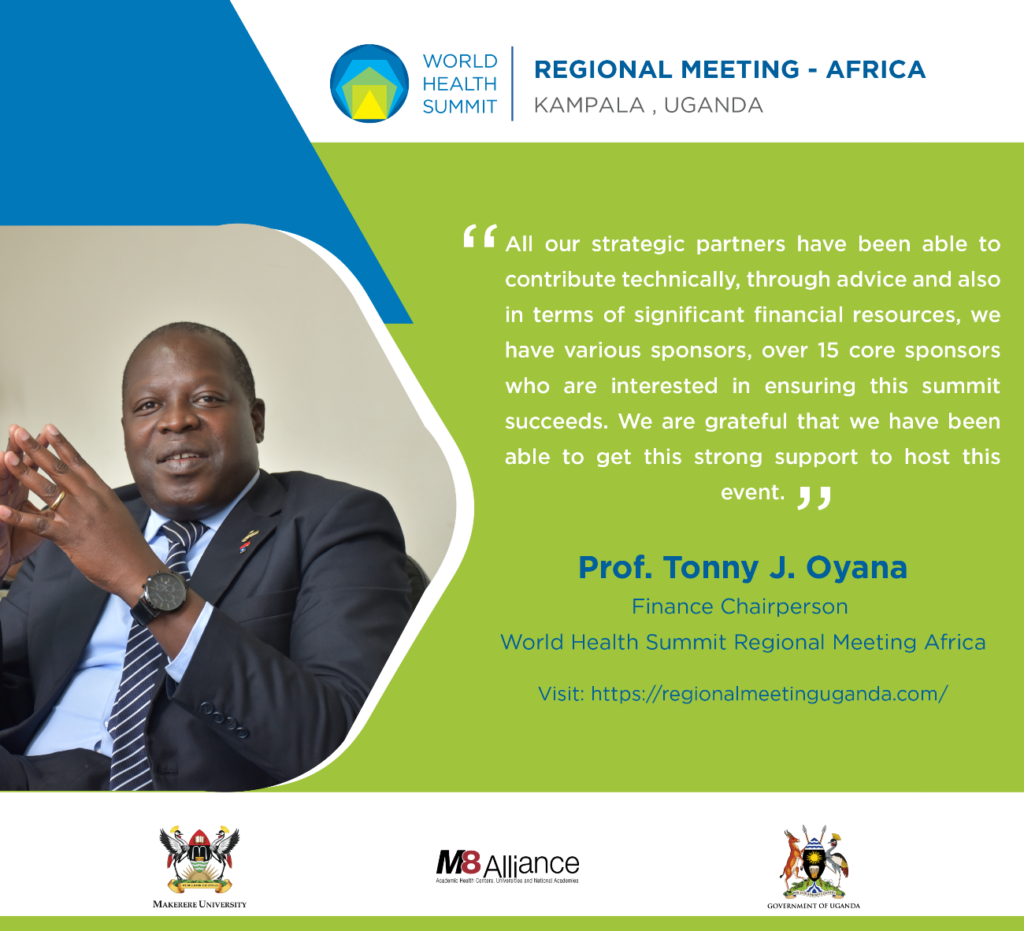 Sessions: 60% Virtual, 40% Onsite…