MURBS Seminar provokes Staff Entrepreneurial Spirit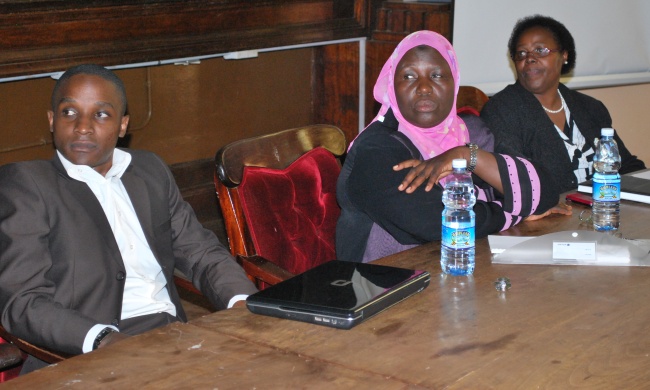 "Retirement goes beyond simply choosing a date to retire" were some of the words of wisdom that echoed across the Makerere University Main Hall during the second retirement planning sensitization seminar. As part of its Member Education series, the Makerere University Retirement Benefits Scheme (MURBS) held the seminar on Tuesday 18th March 2014, organized as a way of helping members devise the best plan for their retirement. The MURBS Board of Trustees (BoT) lined up a panel of speakers namely; Mr. Fulgence Mungereza, Mrs. Edna Rugumayo and Mr. Kaka Sudesh, with the promise to tickle, excite and educate.
Welcoming scheme and BoT Members present to the seminar, the Secretary BoT, MURBS, Dr. John Kitayimbwa emphasized the need to have a panel representative of at least three age groups so as to best cater for all Members, the target range being 20 to 70 years. In her opening remarks, the Chairperson, BoT, MURBS Hajjati Fatumah Nakatudde encouraged the audience to always reflect on retirement as a time enjoy the benefits of their hard work and hence prepare adequately for it.
"I encourage each and every one of us here to always seriously; assess your readiness to retire, identify actions to improve your readiness to retire, acquire adequate financial planning knowledge and most importantly develop a saving culture for your retirement," counseled Hajjati Fatumah Nakatudde.
The first panelist at the seminar Mr. Fulgence Mungereza, a partner with Mungereza and Kariisa, a certified public accounts firm, thanked Members for taking time to attend the event, noting that eminent people especially those employed by Makerere ought to start preparing for retirement as early as the first day at work. "Planning and saving starts now," emphasized Mr. Mungereza, further noting that "Few retirees live comfortably afterwards, with some being entirely devastated as retirement seems to catch them by surprise!"
He noted the dangers of overdependence on salaries and encouraged the audience to always devise means of securing a side income. Mr. Mungereza who delivered his presentation in a matter-of-factly way then challenged the members especially Men to always consider their partners when making investment decisions. "Working secretly is dangerous! The first partner is your wife," he wisely counseled.
Mr. Mungereza encouraged the audience to adopt a saving culture, noting that it is not about the amount but the habit "wealth is a function of savings not earnings," he elaborated. He cautioned members to always review the status of their assets so as to ascertain what to do with them. "Get out of bad debt. Do not borrow a "Cheap debt"; for the sake of servicing expenses." He instead advised that members should adopt measures like mortgaging their property for the sake of garnering investment capital. Mr. Mungereza concluded by urging all members to write their wills so as to keep their hard-earned money within the family. He commended the audience for investing in quality education for their children but warned against depending on them for their retirement. "Children are a good investment but they may ignore you in your latter years," he said.
Mrs. Edna Rugumayo, also a Certified Public Accountant (CPA) and the ICPAU-nominated MURBS BoT Member then gave her contribution on preparing for retirement as the second panelist of the day. An alumna from the School of Statistics and Applied Economics, Makerere University, Mrs. Rugumayo advised the audience against regarding retirement from Makerere as the complete cessation of active employment. Using her own example as a recent retiree, she noted that we were enjoying a higher standard of living than our forefathers and hence living longer, a factor that necessitated us to carefully plan for retirement. "Planning for retirement is planning for life," she aptly stated.
Regarding the need to ensure that members lived a well-balanced life, Mrs. Rugumayo offered a few words of wisdom to the younger crop of MURBS members, who unfortunately were sparsely represented in the audience. "Do not wait to marry late, for in so doing, all your problems will be delayed." She encouraged all present to keep on improving their qualifications so as to avoid going into obsolescence. Recognizing the need to set goals in all aspects of life including one's income and expenses, Mrs. Rugumayo advised that every goal should be accompanied by a plan or else it would simply remain a wish. "Set long-term goals for your life and then set short-term goals on how to get there [incrementally]. Do not be disappointed when you fall short of your goals but instead have a personal change management plan to help you adjust accordingly," counseled Mrs. Edna Rugumayo.
She also observed that personal financial planning is an aspect that is closely linked with our lifestyles. In this regard, Mrs. Rugumayo recommended that saving ought to be thought of before spending, noting that saving can only work as a culture. "Draw up a personal saving plan and stick to it. Mandatory saving is good but insufficient because the benefits are received only at the end and will not save you in the event of an emergency," she advised.
On the subject of where we ought to keep our savings, Mrs. Rugumayo summarily but with the wisdom of one very knowledgeable on the subject said, "At worst, save in the bank. Savings dwindle with time and in the long run, you are enriching the bank," she pointedly noted. She instead advised members to consider tried and tested avenues like land banking which has been discovered to be lucrative saving vehicle in Uganda. She also advised members to consider investing in Government securities like bonds and treasury bills. And whereas the small business sector is regarded as the least capital intensive, the former Assistant Commissioner Finance at the Uganda Revenue Authority (URA) advised that Members should first seek to acquire specialized knowledge on the intricacies of their operations prior to investing in them.
In concluding her presentation, Mrs. Rugumayo noted that there is no one-size-fits-all solution for investment. She also advised that annuity; a fixed sum of money paid out by the Government to retirees each year, is not very well developed in Uganda and advised against totally relying on it.
The third and final panelist of the day and arguably the most energetic then took to the stage and encouraged members to get up and stretch before he could start his presentation. The 31 year old Business Coach and Keynote speaker who retired at only 24 then dared anyone to doze off during his presentation, as he walked to and fro the aisle in the Main Hall. The CEO at Sudesh International Consult Ltd and Graduate of Makerere University then launched into his presentation by defining that a business should be commercial, profitable and above all able to work without your presence.
As one who started doing business at only 10 years of age thanks to a well-established culture of business-minded parents and grandparents, Mr. Sudesh shared that he had lost it all so many times before but most importantly, had learned valuable lessons that continue shaping his business engagements to date. "The most important thing is to get and keep customers," he shared as one of the lessons learned. He further noted that the principles of good business ought to come first and once mastered, can be applied across varying scenarios for they are more or less the same.
Mr. Sudesh by virtue of his profession meets a lot of business owners and practitioners. He noted that during one such engagement, he more than ever before learnt to respect the distinction between the two-sided nature of business; technical and managerial. He advised business owners and those intending to start to always identify their strength as either technical or managerial and then proceed to employ someone else to handle the side that they were less skilled at. In so doing, they would then be able to avoid stifling the business' growth, "You cannot do it all. You need partners to carry your business beyond your own dreams," he advised.
The best timing of when to go into business is a decision that beleaguers one too many. To this end, Mr. Sudesh advised members to always take the initiative to start now, as the conditions will never be 100% perfect. He however advised that once up and running, one ought to treasure their employees, "People matter the most. How you treat your team is the key to your success or failure." In concluding his presentation Mr. Sudesh asked the audience to always ponder on the three questions; Are you [as a business owner/manager] seeing what is or what you hope for? Are you [as a business/product] remarkable or invisible? Are you [as a business/product] growing or dying?
At the conclusion of the presentations, the audience was given the opportunity to ask questions, which ranged from why one who has worked very hard all their lives should not just simply enjoy their savings, to how to purchase Government securities. In their responses the panelists and BoT Members advised the audience to always look at work as pleasure and even after retirement, to go into those business ventures that are fulfilling. MURBS Members also received advice from Prof. James Ntozi, Chair, Makerere University Pensioners Association (MUPA) to always be united in their demand for good retirement packages from both Makerere University and the Government.
At the conclusion of the seminar the Chairperson, BoT, MURBS Hajjati Fatumah Nakatudde thanked the panelists for their respective great deliveries and members for turning up to receive sound investment advice. She further encouraged members to increase their monthly savings to MURBS. "Mandatory savings currently being deducted are very small. Let us each try to make additional voluntary savings," she said. The Secretary BoT, MURBS, Dr. John Kitayimbwa reiterated Hajjati Nakatudde's appeal by sharing that "Last year, MURBS paid out 12.6% interest to members, which was above inflation and 1% more than what NSSF paid to its members."
The next seminar in the series will feature the MURBS fund managers, who have expressed willingness to come and educate members on how to invest in equities and Government securities. Members are advised to come and attend these trainings to improve their knowledge on sound Financial investment.
Article and Pictures by Public Relations Office
Veteran Professor changed Makerere and Higher Education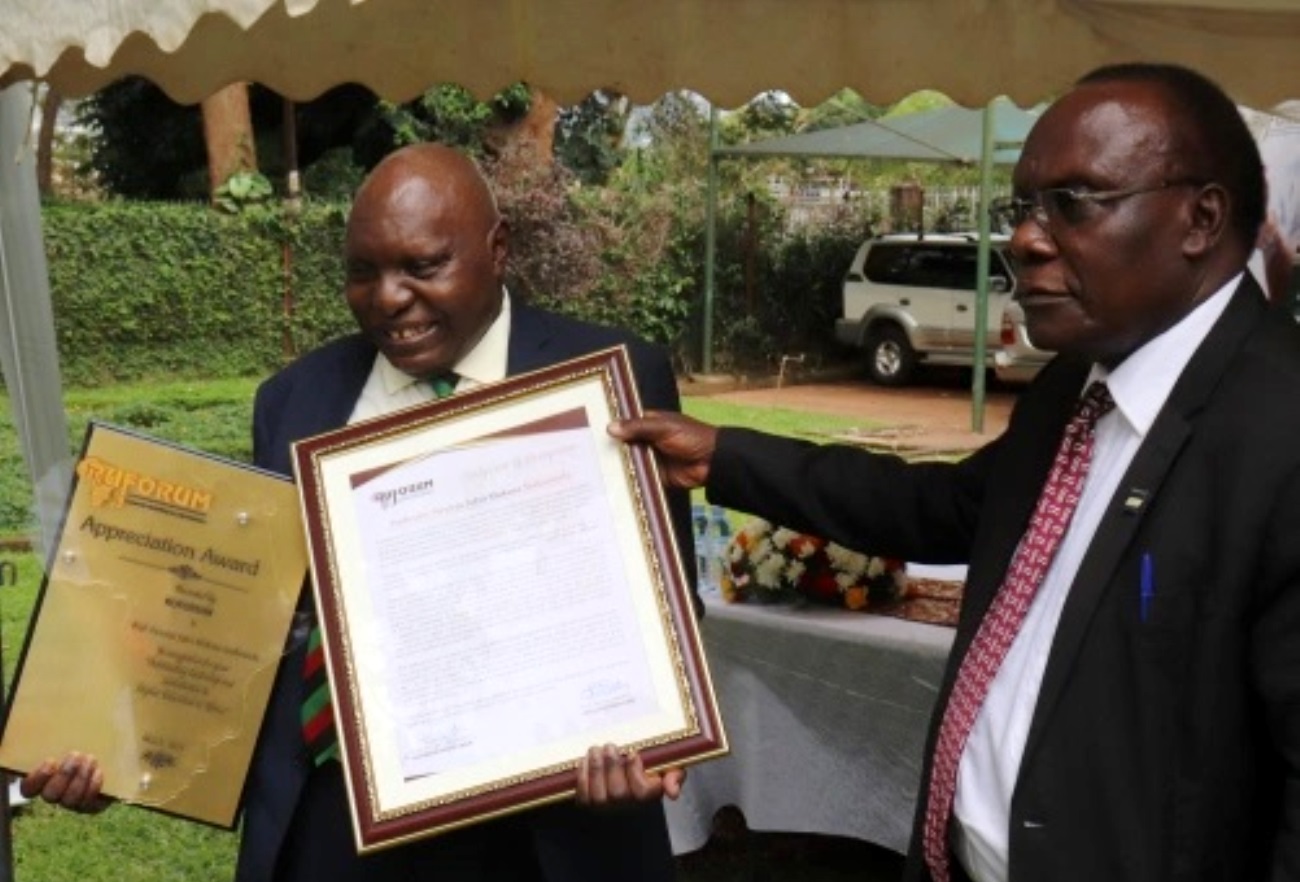 When Professor John Ssebuwufu ambled up to receive a certificate of recognition for his 'exceptional' contribution to higher education from the Regional Universities Forum for Capacity Building in Agriculture (RUFORUM) at Makerere University (MU), he was thinking of many things, such as rewarding staff, that he could have done differently to impact university education more.
But he did what he could have done, under the circumstances.
He presided over MU (in 1993) when student enrolment was 5,000 and left in 2004 when the population was surging to more than 15,000.
He emphasised the use of information communication technologies in almost all the institutions he had been involved in and sent many academic staff on exchanges to boost research and innovation. Now, more African universities engage in ground-breaking research.

So, he proceeded to accept his recognition and make his acceptance speech, which was mostly about gratitude.
Ssebuwufu, 74, who is currently the chancellor at Kyambogo University and the vice-chancellor of the University of Kisubi, is credited for his exemplary leadership and pragmatic methods that have shaped higher education in Uganda and Africa as a whole.
Japan Africa Dream Scholarship (JADS) Program 2021/2022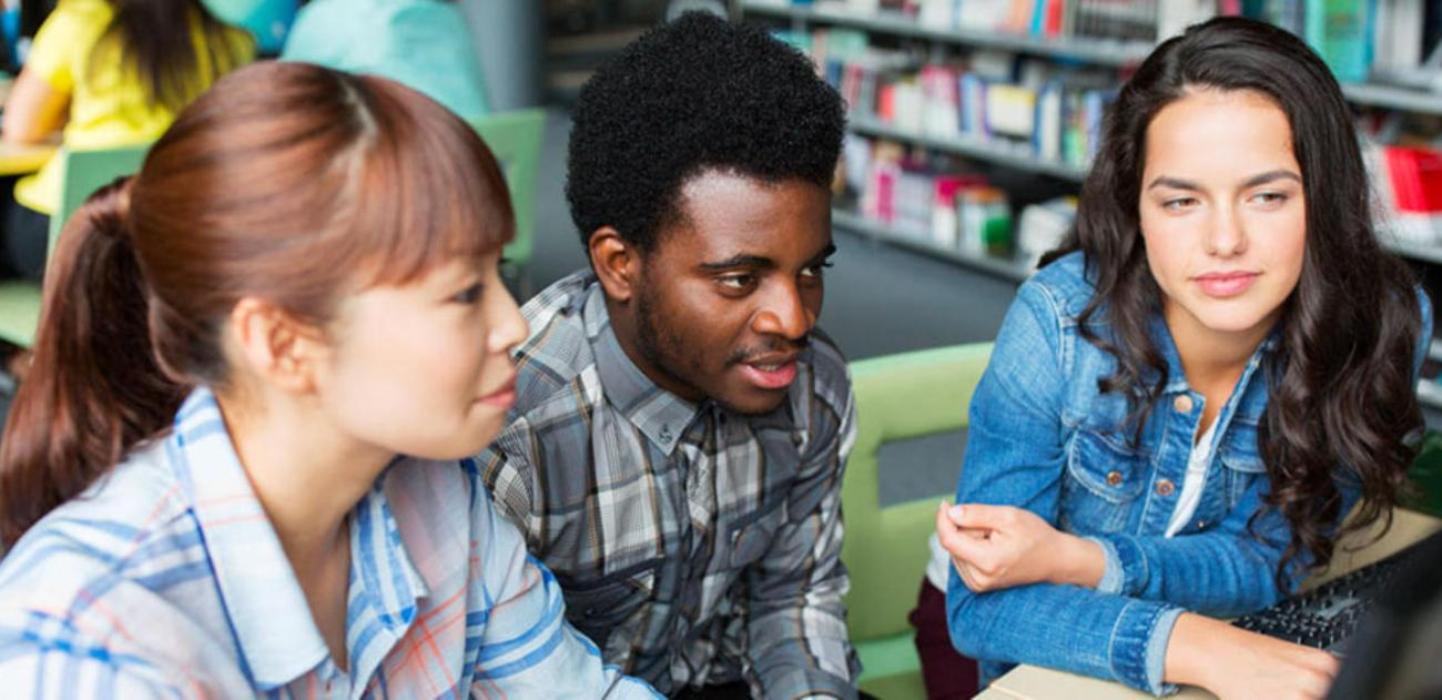 The Japan Africa Dream Scholarship (JADS) Program is a capacity building project by the AfDB and Japan which was initiated in 2017 with the aim of providing two-year scholarship awards to highly achieving African graduate students to enable them to undergo post-graduate studies (i.e. a two-year Master's degree program) in selected priority development areas on the continent and Japan. The overarching goal the AfDB and the Government of Japan seek to attain is to enhance skills and human resources development in Africa in under the Bank's High 5s agenda (i.e. "Feed Africa", "Light up Africa", "Industrialize Africa", "Integrate Africa" and "Improve the quality of life of the people of Africa") and key Japanese development assistance initiatives. JADS core areas of study focus include energy, agriculture, health, environmental sustainability, and engineering. The program also seeks to promote inter-university collaboration and university-industry partnerships between Japan and Africa. Upon completion of their studies, the JADS scholars are expected to return to their home countries to apply and disseminate their newly acquired knowledge and skills in the public and private sectors, and contribute to national and continental socio-economic development.
About the JADS program
The JADS Program is open to applicants from AfDB member countries with relevant professional experience and a history of supporting their countries' development efforts who are applying to a graduate degree program in energy development and related discipline. The program does not provide scholarships to any other graduate degree program.
The scholarship program provides tuition, a monthly living stipend, round-trip airfare, health insurance, and travel allowance.
Upon completion of their studies, the beneficiary scholars are expected to return to their home countries to apply and disseminate their newly acquired knowledge and skills, and contribute to the promotion of sustainable development of their countries.
Who is Eligible to Apply?
The program is open to those who have gained admission to an approved Masters degree course at a Japanese partner university. Candidates should be 35 years old or younger; in good health; with a Bachelor's degree or its equivalent in the energy area or related area; and have a superior academic record. Upon completion of their study programs, scholars are expected to return to their home country to contribute to its economic and social development.
Application Procedures
Applicant requests for information and application forms and procedures from the chosen JADS partner university. For any inquiries, please contact JADS@AFDB.ORG
Applicant completes required documents and sends them to the university.
University evaluates and selects applicants.
University sends selected candidates to the AfDB.
AfDB reviews submissions from universities, prepares and approves the final list.
AfDB contacts selected awardees, and informs the universities.
WHS Regional Meeting Africa 2021: Finance Chairperson's Update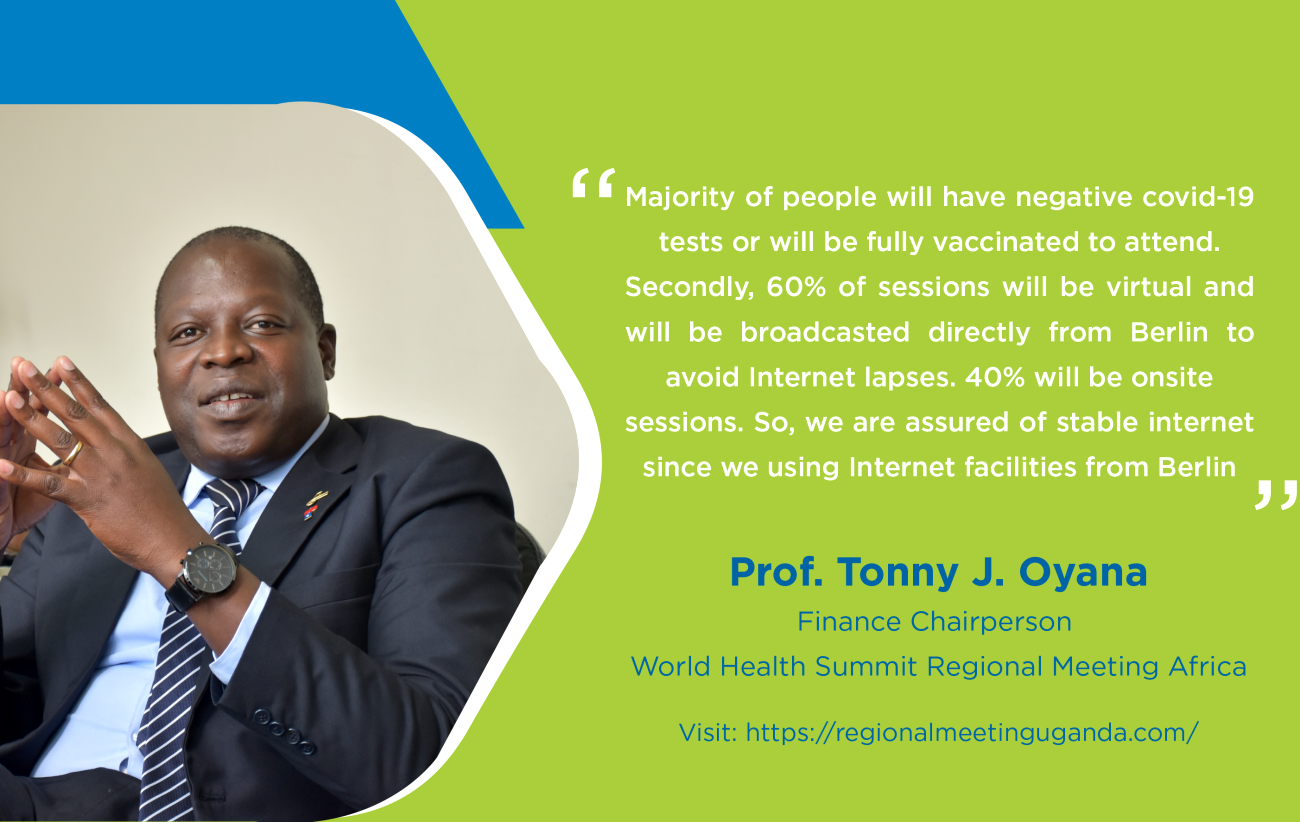 SOPs: Our plan is to have 200 sets of people in different spacious rooms…

Prof. Tonny j. oyana, finance chairperson whs regional meeting africa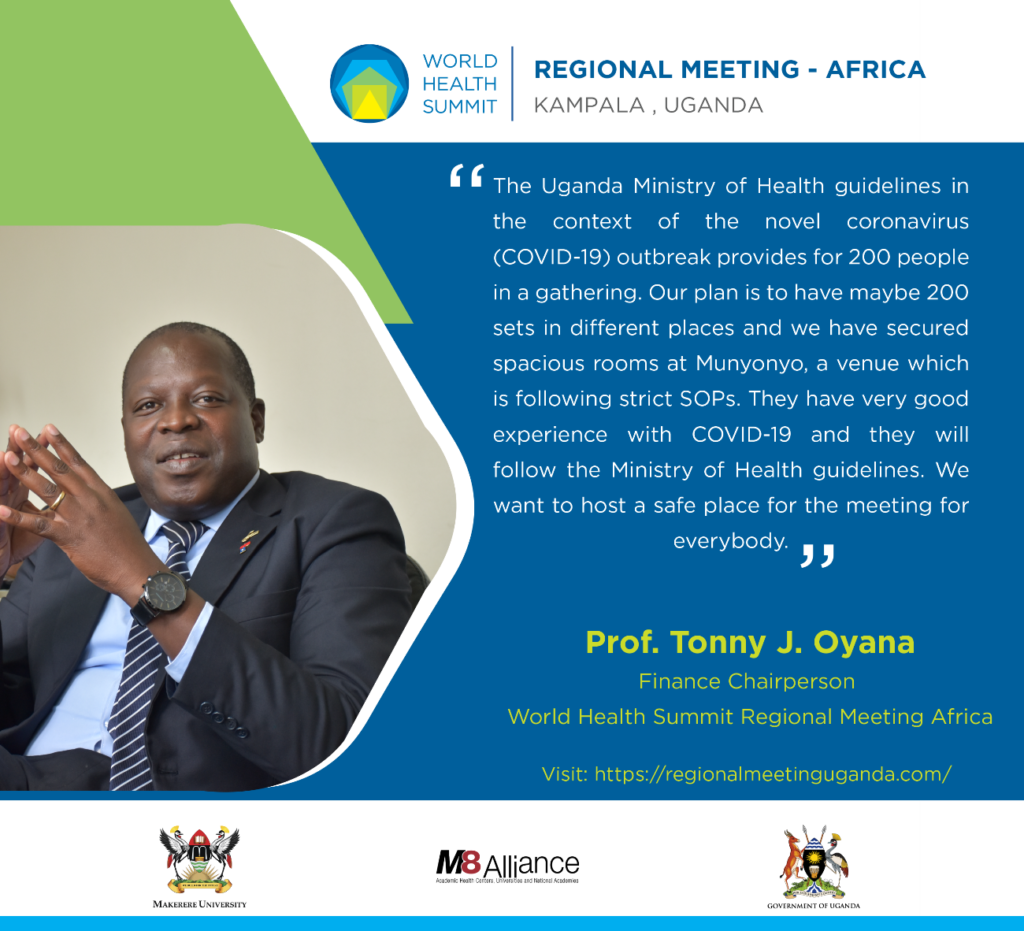 We are sincerely grateful to our sponsors…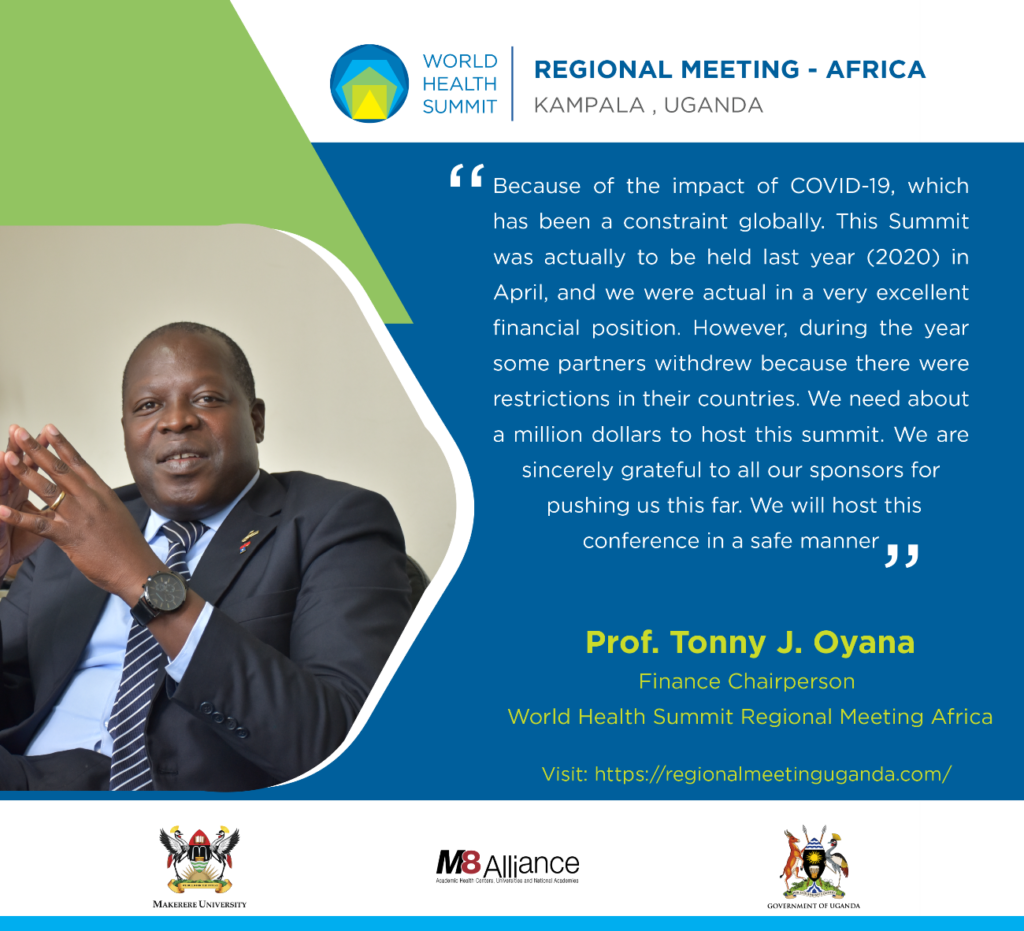 Over 15 core sponsors…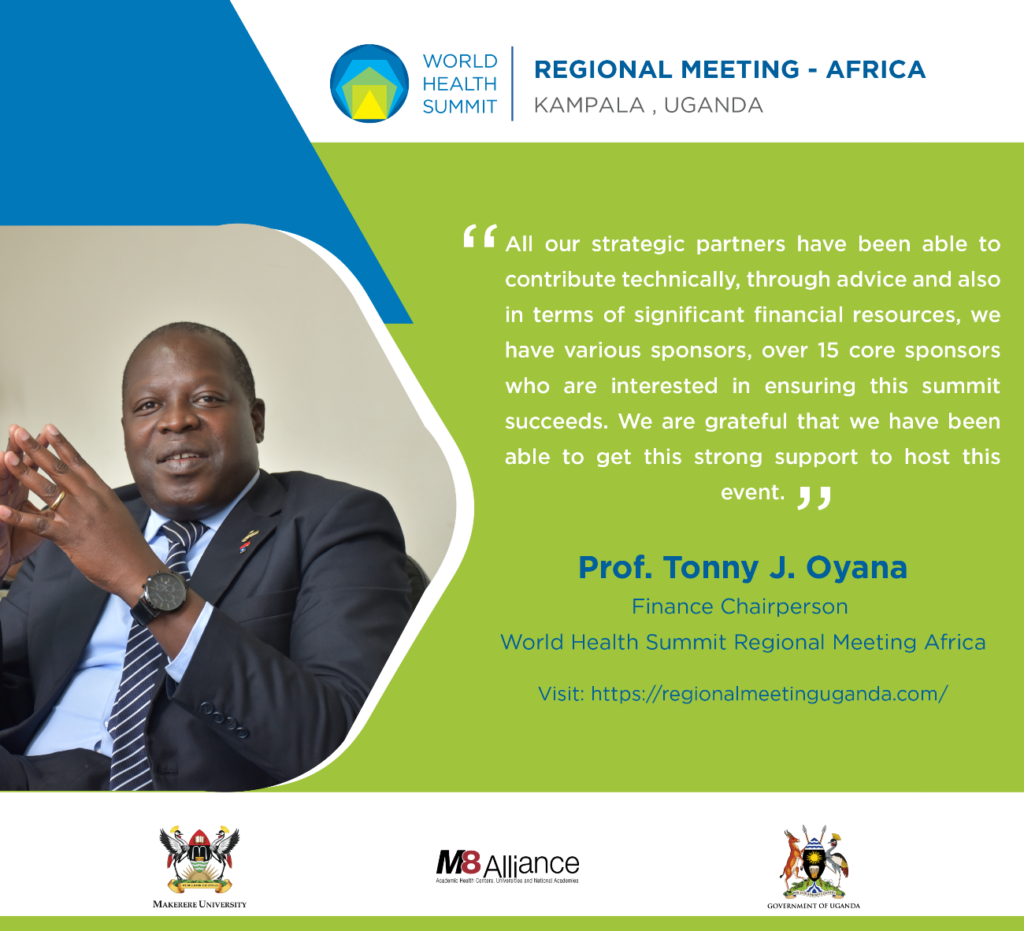 Sessions: 60% Virtual, 40% Onsite…