Makerere Shines in Accra as 6th AASW Kicks Off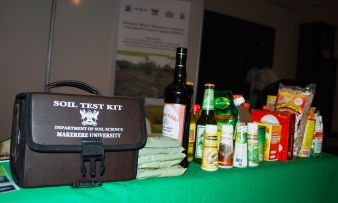 The 6th Africa Agriculture Science Week (AASW) has opened in the Ghanaian capital, Accra.
The week-long gathering is organized by the Forum for Agricultural Research in Africa (FARA) in collaboration with the Government of Ghana through the Ministry of Environment, Science, Technology and Innovation (MESTI) and the Ministry of Food and Agriculture (MoFA).
The Agriculture Science Week is the continental gathering of all stakeholders in African agriculture aimed at creating an open space for networking and exchanging information and knowledge on agricultural innovations and on topical issues with a bearing on agricultural research and development.
This meeting is convened every three years and this year's gathering is running under the theme; "Africa feeding Africa through Science and Innovations."
Opening the conference Monday morning at the Accra International Conference Center, the Chairman of the FARA Board Dr. Tiemoko Yo observed that food and nutrition insecurity remain cardinal problems especially in Africa. Dr. Tiemoko challenged Africans to stump out hunger from the continent saying that Africa has a great potential to feed itself given that 60% of its arable land remains un-utilized and the remaining 40% bears crops with low yields.
The Ghanaian Minister of Food & Agriculture, Clement Kofi Humado challenged African universities to come up with home- grown food security innovations for their countries.
The outgoing FARA Executive Director, Prof Monty Jones said, "there is no better country to host this kind of meeting than Ghana, one of the few African countries that have succeeded in turning around its economy, cutting down hunger thereby remaining on track to achieving the 1st Millennium Development Goal of halving hunger and poverty by 2015".
Makerere University, one of the four African universities exhibiting at the event is represented by the College of Agricultural and Environmental Sciences (CAES) and the College of Veterinary Medicine, Animal Resources and Biosecurity (CoVAB). The two colleges are showcasing their research innovations in agriculture and animal sectors.
Participants visiting the Makerere University stall are impressed by the innovations, technologies and products that are being showcased at the exhibition. They have however expressed concern as to why the products are not available for sale.
CAES is showcasing her latest innovations and technologies including the Makerere Bio-fertilizer which fixes nitrogen in the soil, the Soil Testing Kit used for semi quantitative evaluation of five nutrient investigative parameters namely soil Ph, potassium, nitrogen, organic matter and Phosphurus.
Others are the new sweet sorghum variety (MUK60), which is drought tolerant, for the production of food and bio fuels, four varieties of Mak Soya, which are resistant to leaf rust disease, early maturing and high yielding.
The College is also exhibiting the Milk Booster, the Calf Accelerator and the Briquettes made from industrial and agricultural wastes. The Indigenous Micro Organisms (IMO) used in organic farming is also on display.
A variety of items from the Food Technology and Business and Incubation Centre (FTBIC) have also attracted conference participants to the Makerere University booth. These include the preserved grass hoppers (Nsenene), Bean sauce, Mc peas, Amaranth flour, Smile bean sauce, Canned Kantunkuma, Campus pineapple, Tea Mujaja, Mudalasini, Ginger, Gooseberry Jam, Omulondo liquer, Ajon (improved Malwa), Dawn juice, Goose berry juice, Nutreal cookies, and Pinnacle Banana Juice among others.
The College of Veterinary Medicine, Animal Resources and Biosecurity (CoVAB) is showcasing her skills development and employment programs offered through the AFRISA partnership institute. The programs involve value addition to animal products and are essential for job creation especially among the youth. Shoes and belts made by Students of Leather Industry and Business; one of the 11 skills development program are also being showcased.
A number of Makerere University dons including Prof. Samuel Kyamanywa, CAES, CoVAB's Principal Prof. John David Kabasa, Veteran Professor Elly Sabiiti, Prof. Moses Tenywa Makoma and Dr. Donald Kugonza among others are participating in different forums. Also present is a team from RUFORUM led by the Executive Director, Prof. Adipala Ekwamu. They have so far participated in discussions on reforming curricular in higher agricultural education in Africa, climate smart villages in Africa: opportunities for farmers and communities, capacity strengthening for agricultural innovations among others.
Another team led by Makerere University Branding and Marketing Manager Agaba Issa Mugabo includes CAES and CoVAB's Communication officers strategically positioned in the Makerere stall showcasing the latest technologies and innovations.
Other universities are University of Nairobi, Jomo Kenyatta University (Kenya) and Lilongwe University of Agriculture and Natural Resources (Malawi).
The science week has been internationally recognized as the apex gathering of all stakeholders in African agricultural research and development. It has attracted key decision makers in governments within and outside Africa such as Ministers, Parliamentarians, key players in the private sector, leaders of civil society and farmers' organizations, women groups and leaders in agricultural research and development.
This milestone event is taking place from 15th-20th July 2013 and will be officially opened by the President of the Republic of Ghana, H.E John Dramani Mahama on Thursday July 18, 2013.
Story By:
Agaba Issa Mugabo, Jane Anyango and Jovia Musubika Kavulu
4th Call For Applications: MURBS Departmental Ambassadors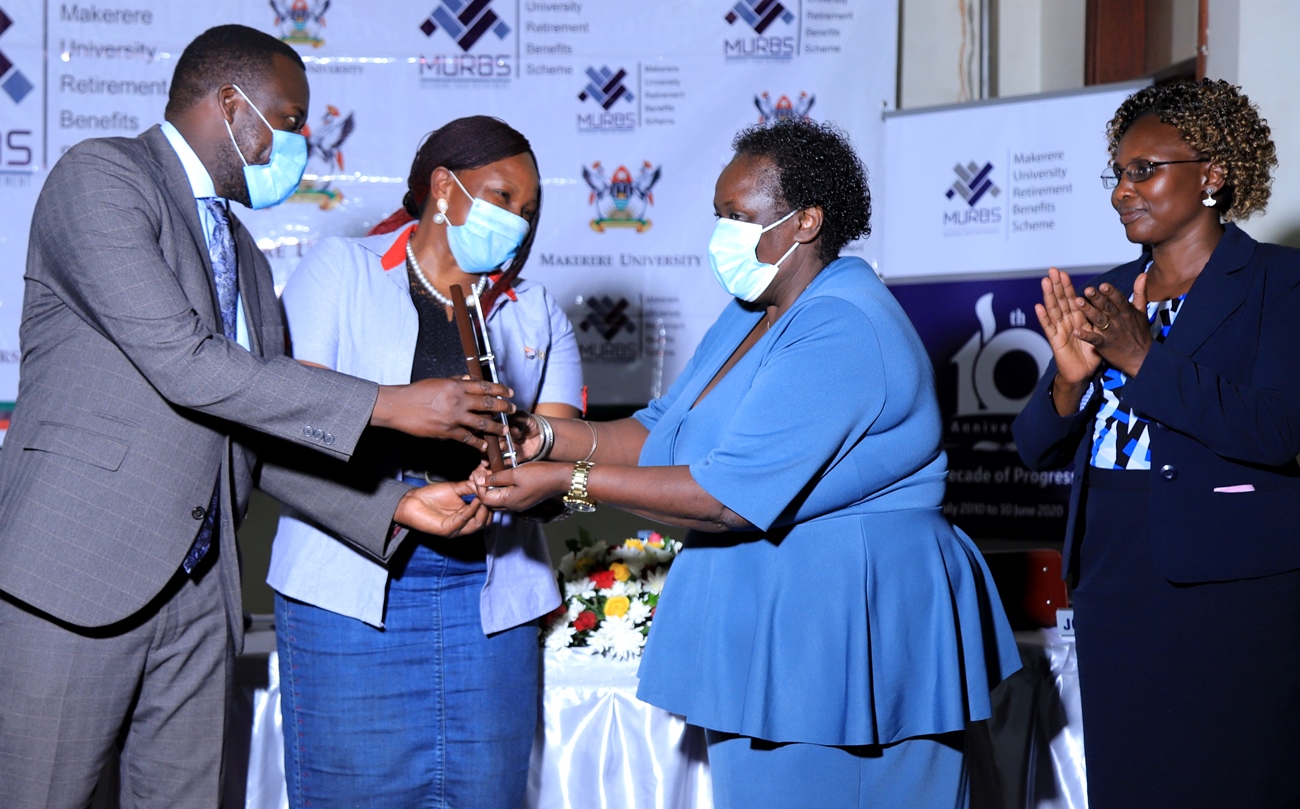 In February 2018, the Makerere University Retirement Benefits Scheme (MURBS) launched the Departmental Ambassadors Programme. MURBS hopes to use this Ambassadors Programme to engage more directly with its membership and enhance member education. MURBS further perceives this Programme as a means to mitigate succession planning risks.
MURBS Fund Value continues to grow, and as at 31st March 2021, it stood at Ushs 235.5bn as compared to Ushs 209.6bn as at 30th June 2020. Given this growth, there is increased need for prospective Trustees, who are well equipped with relevant knowledge and skills, and with practical exposure to the management and governance of MURBS.
Eligibility
Must be employed by the University on permanent terms
Must be an Active Member of the Scheme (currently contributing to the Scheme) and appear on the Official Register of the MURBS Active Membership as at 30th April 2021.
Must be willing to commit time to trainings and other ambassadorial activities organised by the Scheme.
Mode of training for 4th Cohort of Ambassadors
Training for this (4th) Cohort of Ambassadors is envisaged to be conducted over the zoom online platform only, due to Covid-19 restrictions. The Scheme does not envisage any face-to-face interactions.
Tenure of Office & Termination or Withdrawal
There is no tenure of office for the Departmental Ambassador. As long as a member is willing to continue serving as an Ambassador, and the Ambassador continues to satisfy the eligibility criteria above, she or he will remain a MURBS Ambassador.
How to Apply
Interested members should complete the MURBS Departmental Ambassador Application Form 01-0218. The completed Form together with the requested attachments should be sent to info[at]murbs.mak.ac.ug and copy to wilber.naigambi[at]mak.ac.ug no later than 5:00 p.m. on Monday, 14th June 2021. We discourage hand delivery of applications.
Confirmation/Approval Process
MURBS shall acknowledge receipt of each application received within 12 hours and will respond to the applicants to confirm the status of their application in writing (by e-mail). Upon approval of the application, the name of the approved Ambassador together with the Department and School/Unit will be updated on the list of the MURBS Departmental Ambassadors in the Group 4 category and published on the MURBS website.
NOTE: There is no limit as to the number of ambassadors that MURBS can have in a department.
Please see Downloads for the detailed call and application form.
Chair Council Communication on Closure of Makerere University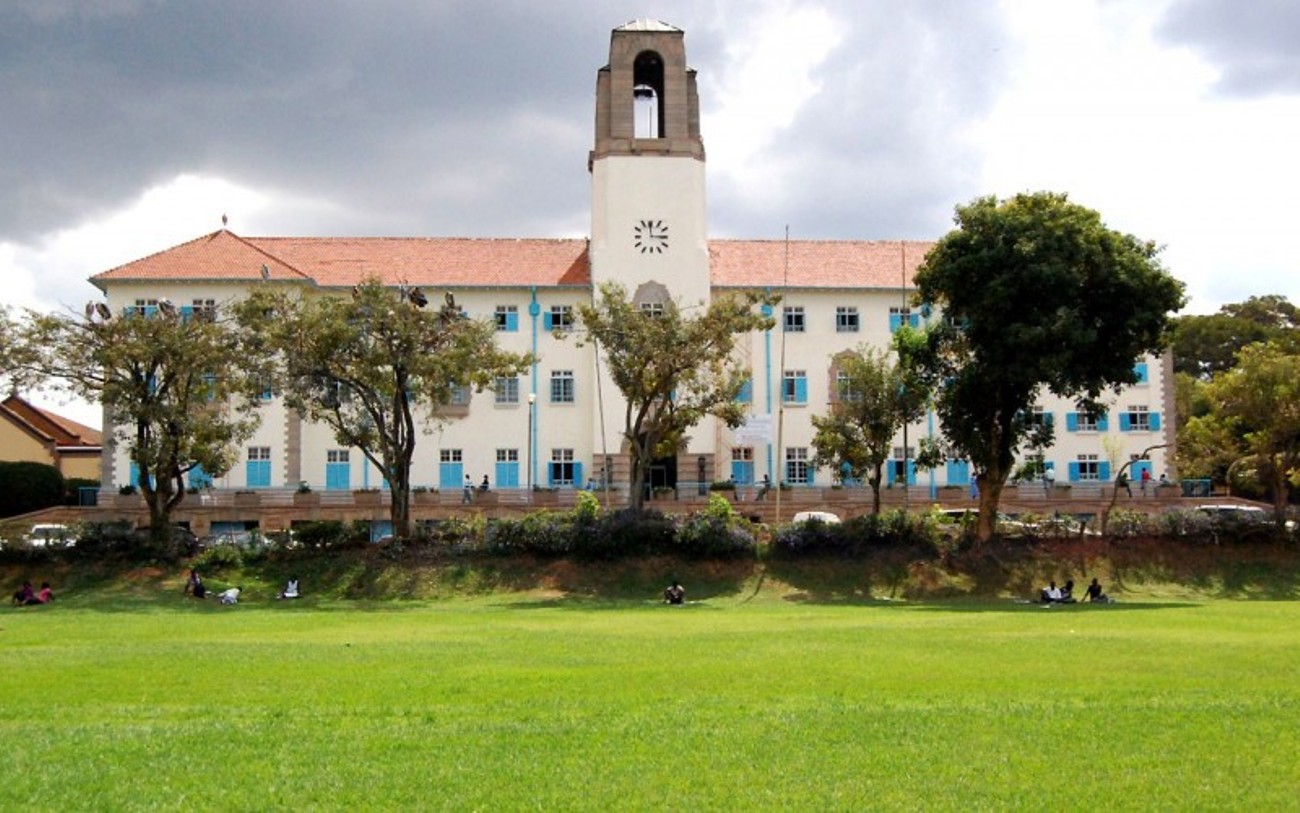 7th June 2021
All Members of Staff
All Students and Stakeholders
Makerere University
RE: CLOSURE OF MAKERERE UNIVERSITY
Following the address to the Nation by H.E. Yoweri Kaguta Museveni, President of Uganda, on 6th June 2021, this is to inform you that the University will be closed with effect from today 7th June 2021 for 42days.
During the closure, the University shall observe a 30% physical presence of staff while other faculty and administrative staff shall continue to work online.
Management will inform staff and students on the implementation of teaching, learning, and research activities online. Construction activities shall continue as per the President's directives and with strict adherence to the COVID-19 SOPs.
Yours sincerely,
Lorna Magara (Mrs.)
Chairperson, Makerere University Council
RUFORUM: Transforming Higher Education Videos and Links