The 62nd Graduation Ceremony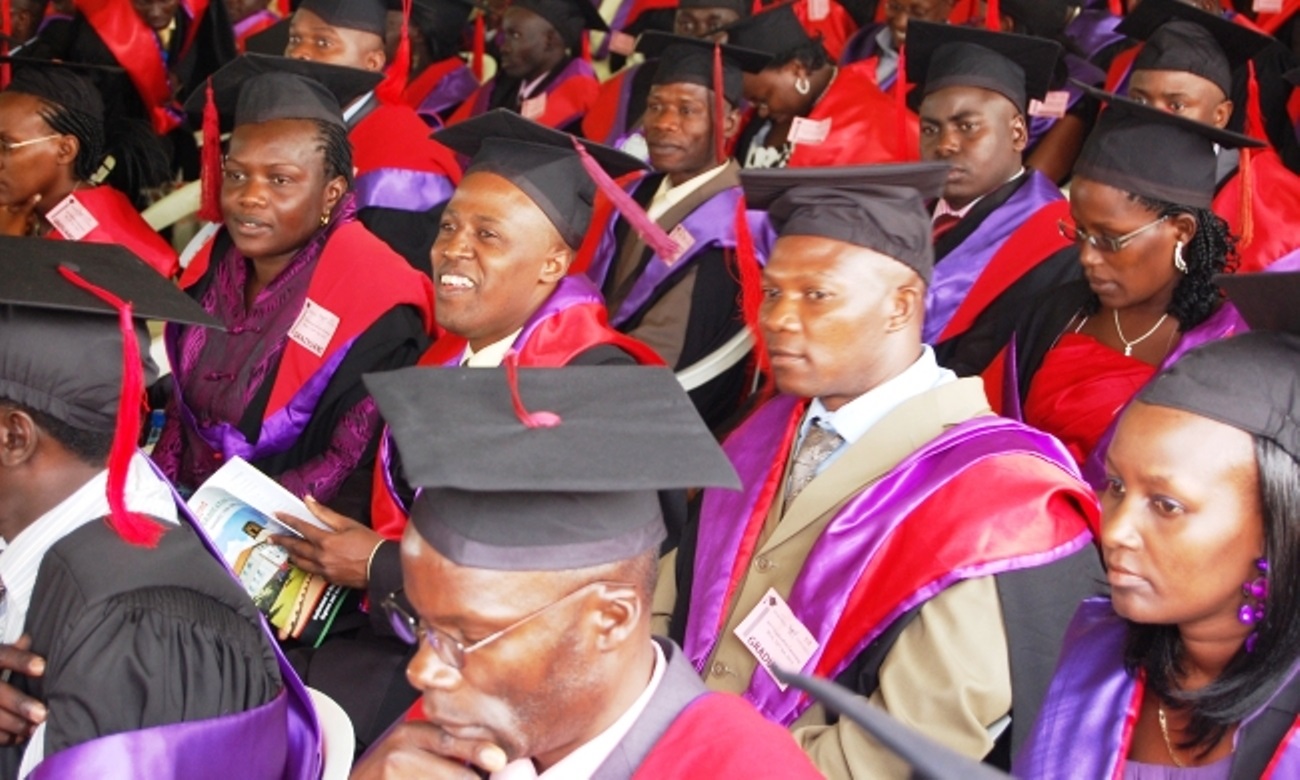 Makerere University held its week-long 62nd graduation ceremony as highlighted below:
16th January 2012: Students from five Colleges i.e. the College of Agricultural and Environmental Sciences, CAES, the College of Natural Sciences, CoNAS, the College of Veterinary Medicine, Animal resource and Bio-Security, CoVAB, the College of Health Sciences, CHS, the College of Engineering, Design Art and Technology, CEDAT, and the School of Law graduating. Of these, over 230 walked off with first class degrees and diplomas. The overall best student, Tonny Ongin, scored a CGPA of 4.86 – Bachelors of Science in Mechanical Engineering. 
In his remarks, the Vice Chancellor of Makerere University, Prof. Venansius Baryamureeba, highlighted the University's improved rankings to 8th position in Africa, and the various achievements/developments in the nine Colleges and School of Law. He re-echoed the need for Government to increase salaries of staff in all public universities. The Vice Chancellor also revealed that Makerere will be celebrating 90 years soon.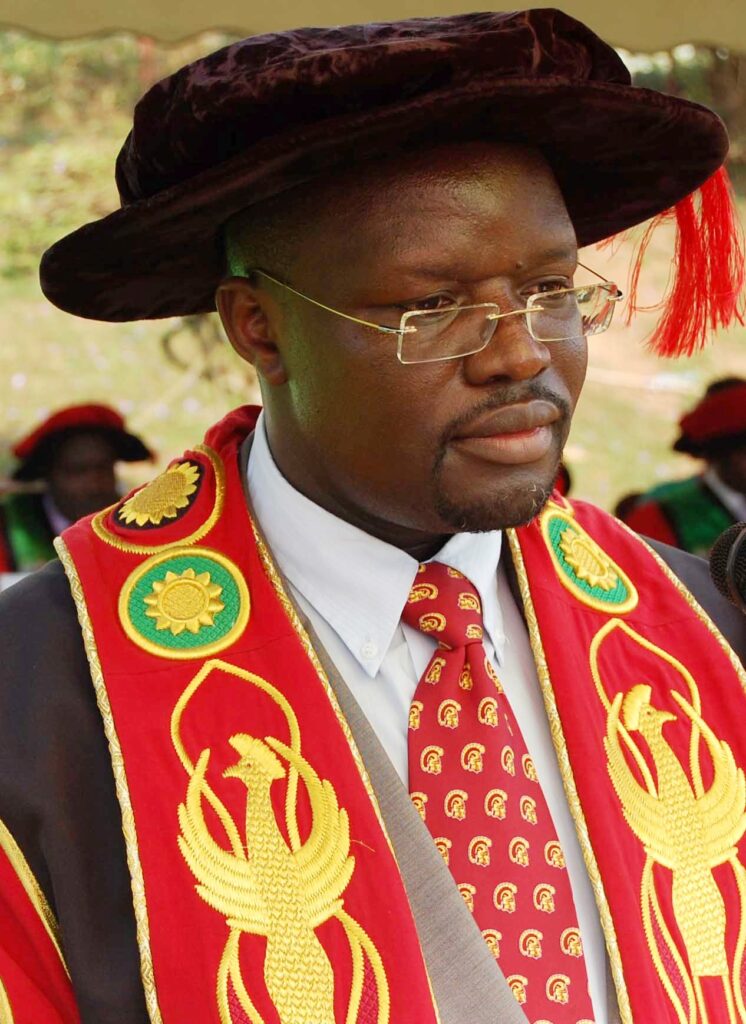 17th January 2012: the College of Computing and Information Sciences, CoCIS, graduated a total of 939 students. The College of Education and External Studies graduated a total of 1,233 students. 
18th January 2012: A total of 2,280 students from the College of Humanities and Social Sciences graduated. Of these 4 graduated with PhDs, 199 with Masters Degrees, 2,074 with Bachelors degrees and 3 diplomas.
19th Jan 2012 : a total of 2,428 students graduated from Makerere University Business School. Of these, 255 graduated with Masters degrees, 2,172 with Bachelors degrees and one diploma. In his address, the Vice Chancellor of Makerere University, Prof. Venansius Baryamureeba, revealed that the University will in the next 2 years open constituent Colleges in the neighboring countries of Kenya, Tanzania, Rwanda and Southern Sudan.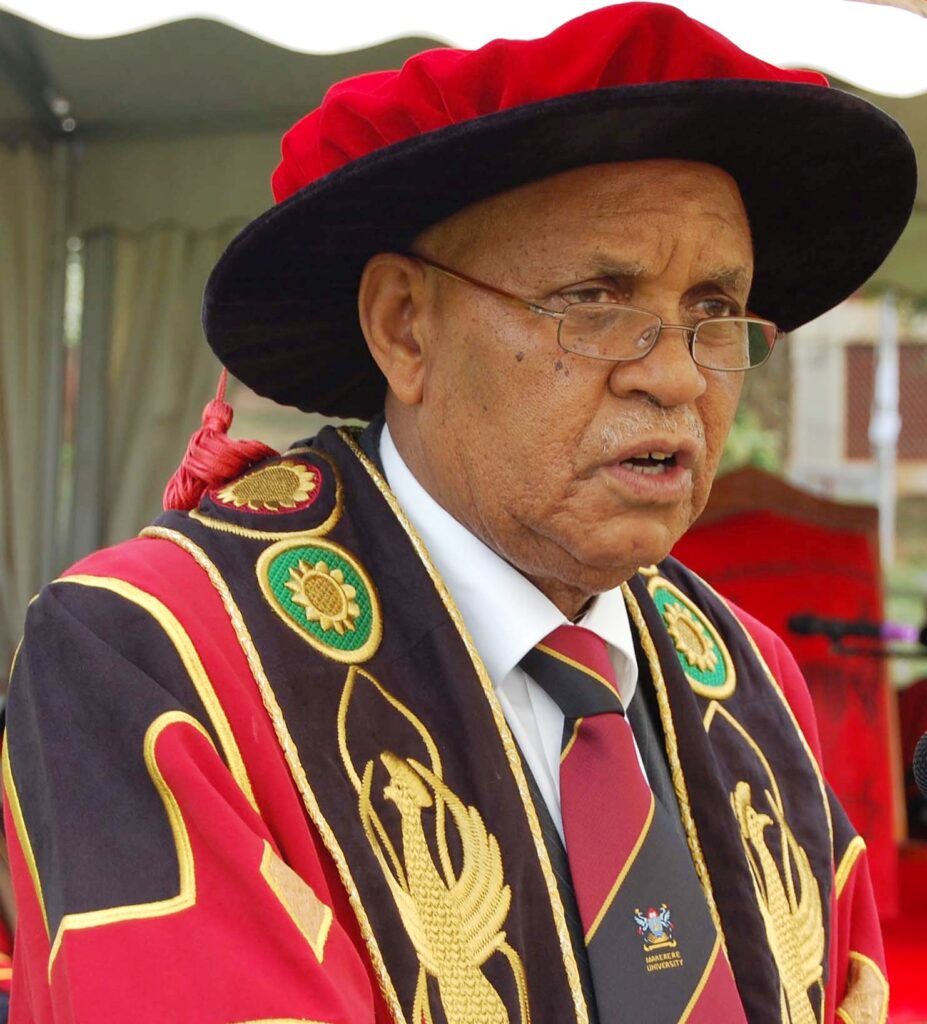 The Chancellor, Prof. Mondo Kagonyera thanked the different development partners of Makerere University and the Staff for the resources and efforts towards Makerere University that have been responsible for the Institutional development.
The Principal of Makerere University Business School, Prof. Wasswa Balunywa, appealed to the graduates to be champions in eliminating corruption. 
20th Jan 2012: A total of 1,674 students from the College of Business And Management Sciences, CoBAMS, graduated. Of these 3 graduated with PhDs, 224 with Masters Degrees, 1446 with Bachelors degrees and 1 Diploma. The Chancellor, Prof. Mondo Kagonyera, challenged the graduates to contribute towards solving some of the pressing national needs like inflation, and poor planning of towns and traffic flow. The Vice Chancellor, Prof. Venansius Baryamureeba reminded them that the Academic Registrar's Department had already prepared their transcripts, and they are welcome to start picking them.
24th Jan 2012: President Kibaki receives honorary Doctorate of Laws as Makerere University officially launches Collegiate System
Makerere University concluded the 62nd graduation with the award of an Honorary Doctorate of Laws to President Mwai Kibaki of Kenya, in recognition of his distinguished and outstanding contribution to public service at the national, regional and international levels – especially in the areas of Academic Excellence, Political, Social and Economic reforms. The highly colourful ceremony was attended by President Yoweri Museveni of Uganda, Ministers, diplomats, Makerere University staff and students. President Yoweri Museveni revealed that he has secured approval for funding towards Makerere University, especially in light of the Presidential Initiative that kick started a number of Projects in  the College of Engineering, Design Art and Technology, CEDAT; the School of Food Technology, Nutrition and Bio-Engineering; and the College of Veterinary Medicine, Animal Resource and Bio-Security, CoVAB. The Vice Chancellor Prof. Venansius Baryamureeba said Makerere University was taking the recognitions a step further through erecting buildings in the name of Makerere University and in the names of eminent statesmen and stateswomen that shall serve as centres of academic excellence for the current and future generations. The two Excellencies also officially launched the Collegiate system at Makerere University. To symbolize this launch, they unveiled a beautiful relief sculpture designed by Assoc. Prof. George Kyeyune from the College of Engineering, Design Art and Technology, CEDAT.
Story by Marion Alina
Public Relations Office
A Successful Ph.D. Defense by Vianney Andrew Yiga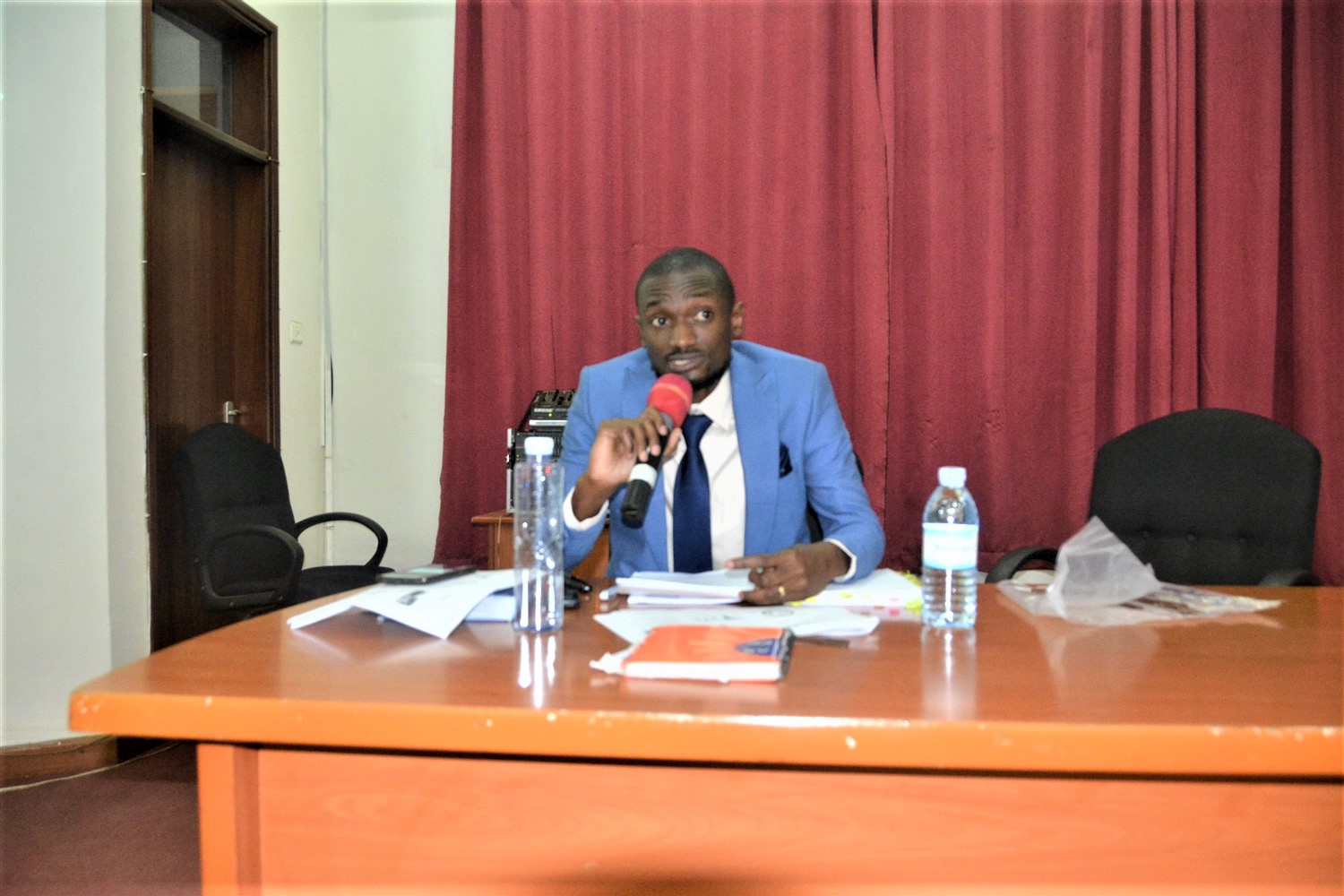 The CEDAT community is proud to share our congratulations to Vianney Andrew Yiga following his successful Ph.D. defense that happened yesterday Monday 3rd October 2022 at the College of Engineering, Design, Art, and Technology (CEDAT).
His Thesis was titled; Thermal Stability of Fiber- Reinforced Polylactic Acid Composites for Flameretarded Applications.
The candidate was supervised by Eng. Dr. Michael Lubwama and Eng. Dr. Peter W. Olupot both from the Department of Mechanical Engineering, at CEDAT.
Dr. John Wasswa, Department of Chemistry, College of Natural Sciences (CONAS), Makerere University was the opponent that interrogated the candidate to enable a clear understanding of the study.
Makerere University Launches National Parenting Draft Manual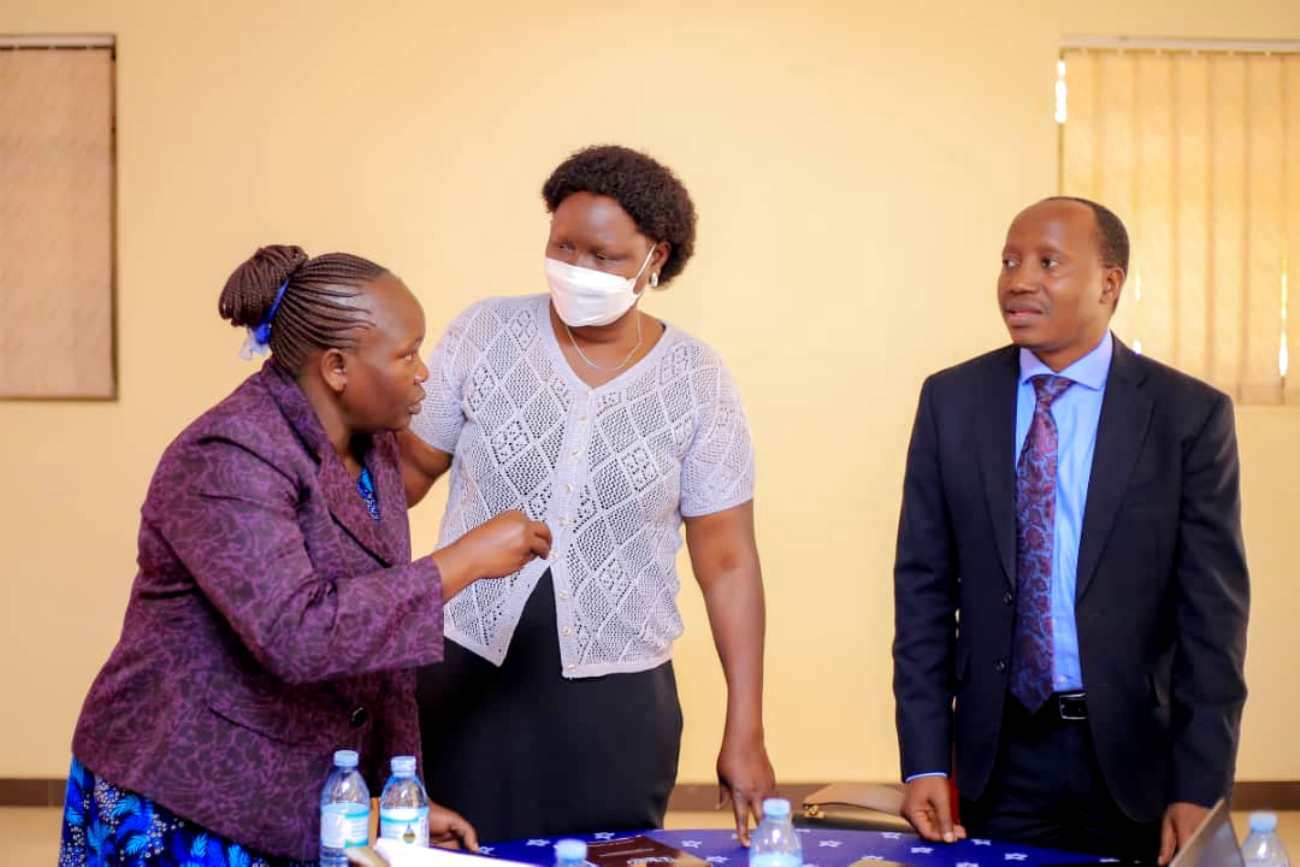 By Agnes Namaganda
On July 22nd 2022, Makerere University–Child Health and Development Centre (Mak–CHDC) launched a draft manual for the National Parenting Standards. The Centre has been working together with the Ministry of Gender, Labour and Social Development (MGLSD) with funding from UNICEF (United Nations Children's Emergency Fund), to develop standards that are agreeable to all organisations in the country that are involved in parenting work. The draft manual was being presented to members of a consortium that brings together all these organisations together, called the Parenting Agenda Consortium.
"We produce many documents and they are shelved," Irene Ayot Chono, who was speaking on behalf of UNICEF said. "We hope that this document will not be one of them," she emphasized.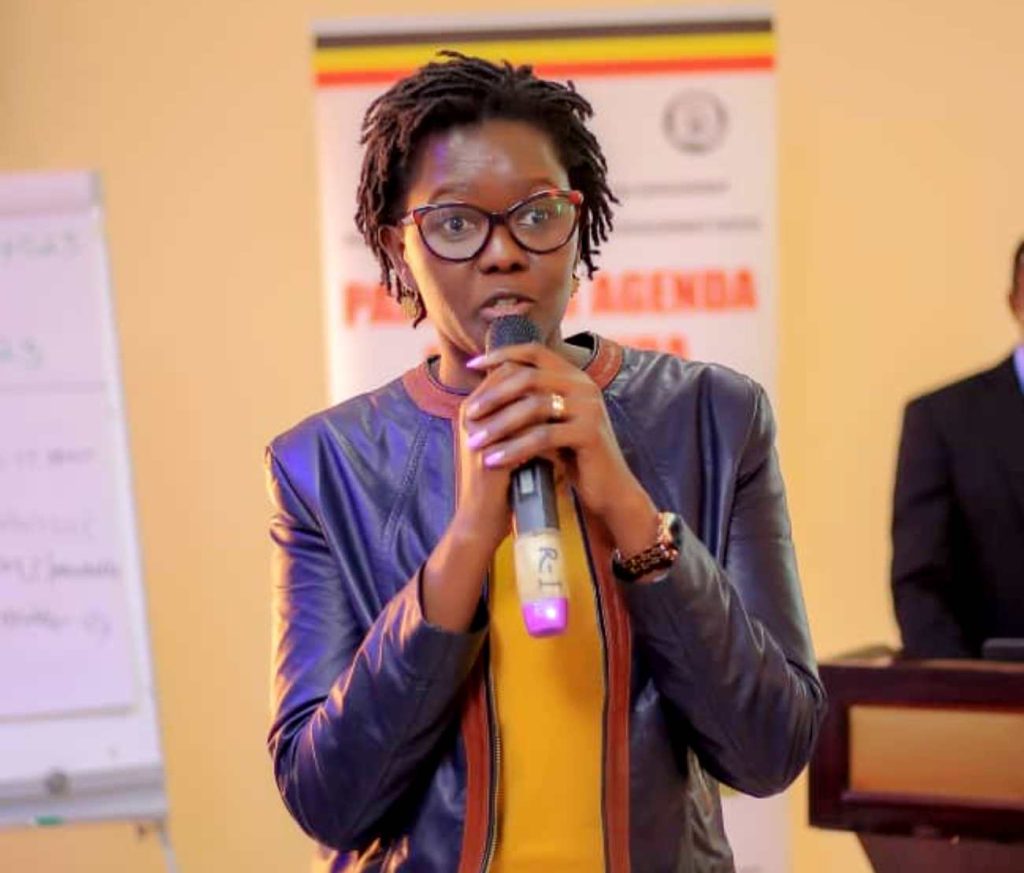 Dr. Godfrey Siu, the Principal Investigator from Mak-CHDC who presented the draft manual to participants, emphasized that if any organization is doing parenting work, there should be a minimum package that they should offer.
Draft Manual Content
The manual which will have several modules. These modules will be delivered face-to-face in 1.5 hour sessions. Some of these include; Module 6 which will focus on "understanding responsible masculinity and fatherhood" and on "understanding the concept of head of family."The draft manual also proposed that Module 11 focuses on Parenting in the 21st Century. Some of the sessions in this module will include Children and Technology, Contemporary Influence on Children and Modernity, Culture and Morality.Module 9 will focus on Parenting for Adolescents and some of the suggested sessions within this module are Needs for Adolescents and The Art of Communicating with Adolescents. Module 5 will focus on Preventing Violent Parenting and Promoting Alternative Discipline Strategies while Module 10 will be about Parenting to Address the Mental Health for Children and Adults.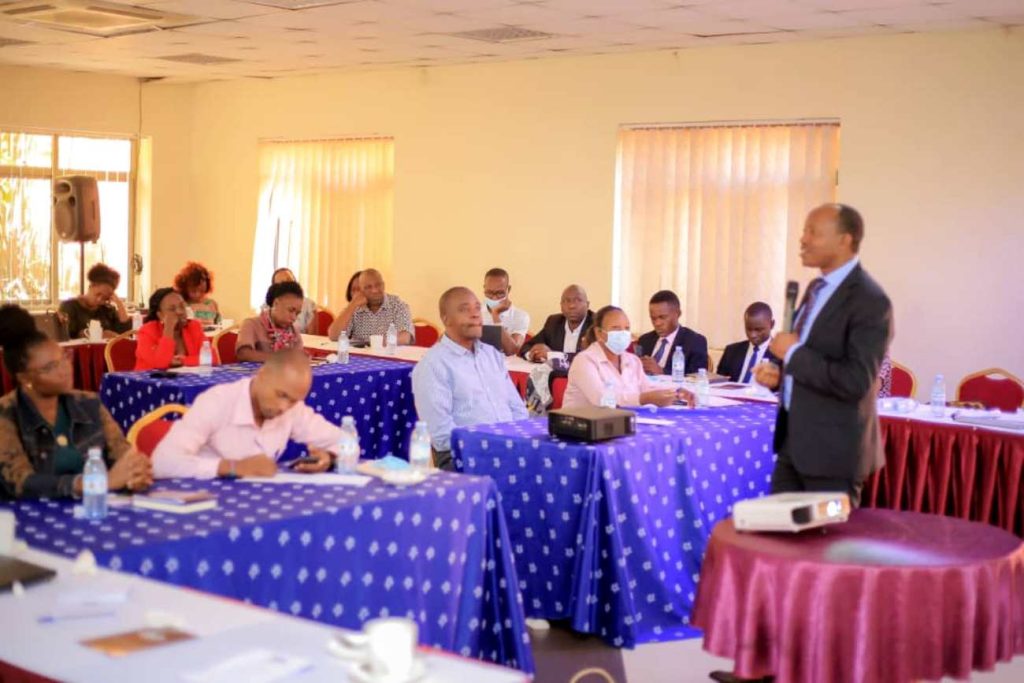 Participants' suggestions
After the presentation, participants raised several suggestions for discussion and consideration. These included whether there should be a module on spirituality since Uganda is a strongly religious nation. There was also the concern of how children in remand homes should be parented. Another concern raised by a participant was as to whether teachers who make an undeniable contribution to parenting, should be taken through the parenting manual.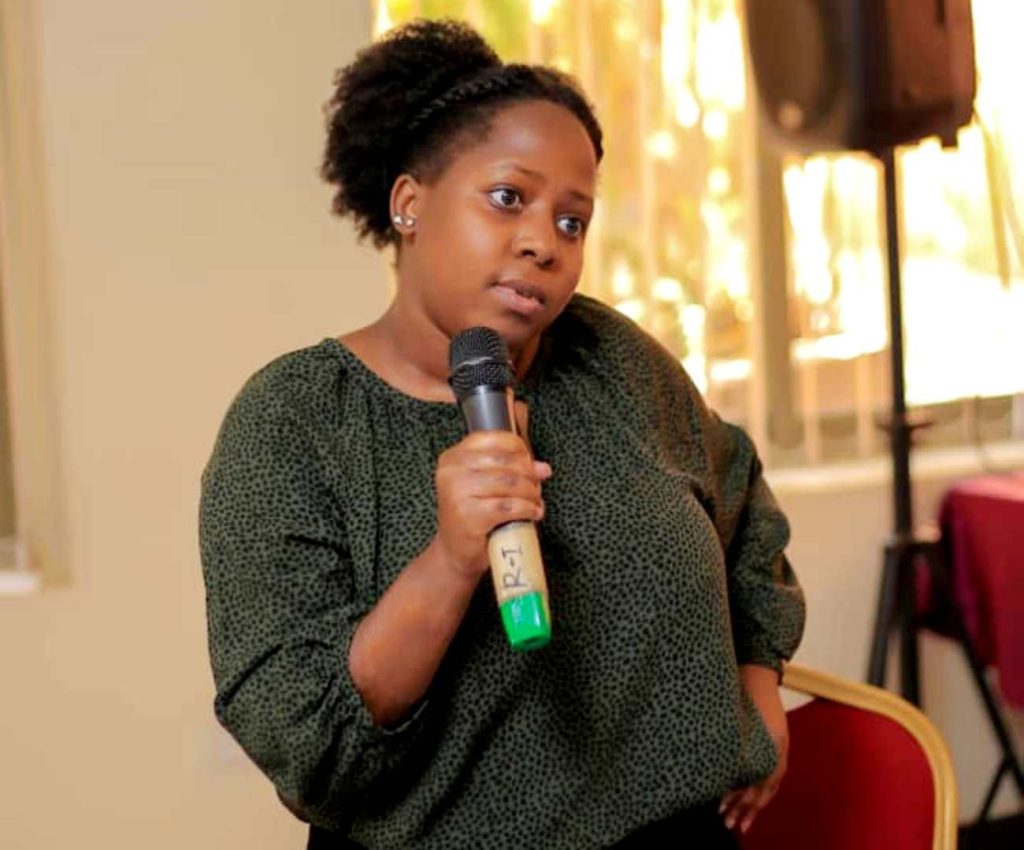 In her closing remarks, Ms. Juliana Naumo Akoryo, the Director of Cultural Affairs at the Ministry of Gender, Labour and Social Development (MGLSD) said that the manual is for the parenting organisations to utilize and not for MGLSD.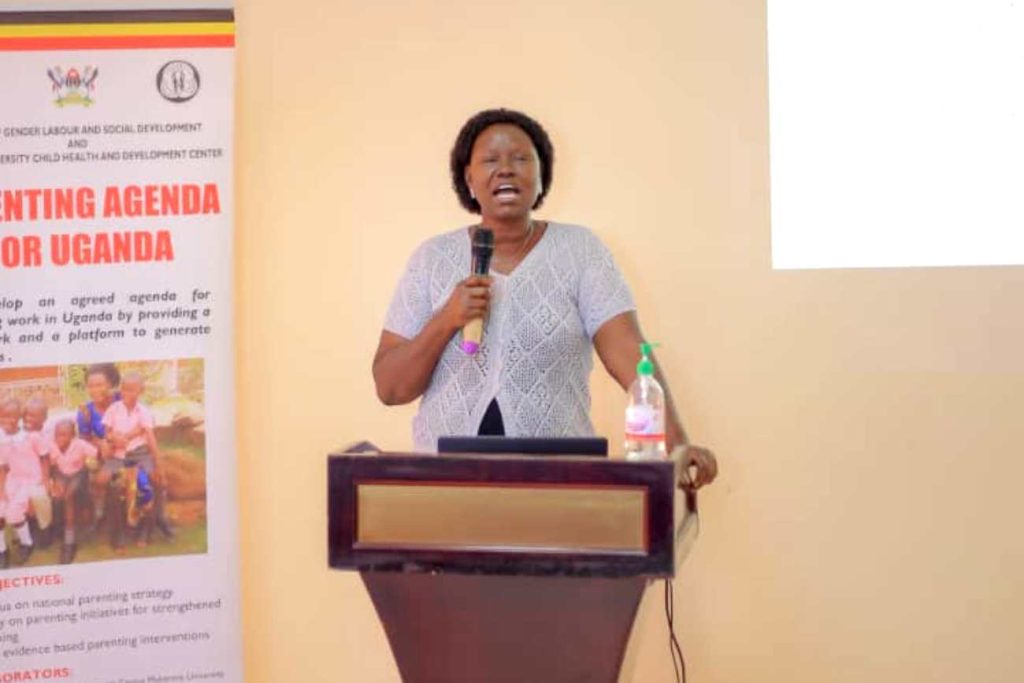 Ms. Chono also adjured the team behind the manual to use picture illustrations in the manual that can be relatable by the Ugandan parents.
Contact: Agnes Namaganda – agnesvioletnamaganda@gmail.com
Launch of Mak-RIF Round 4 Awards & PhD Call for Proposals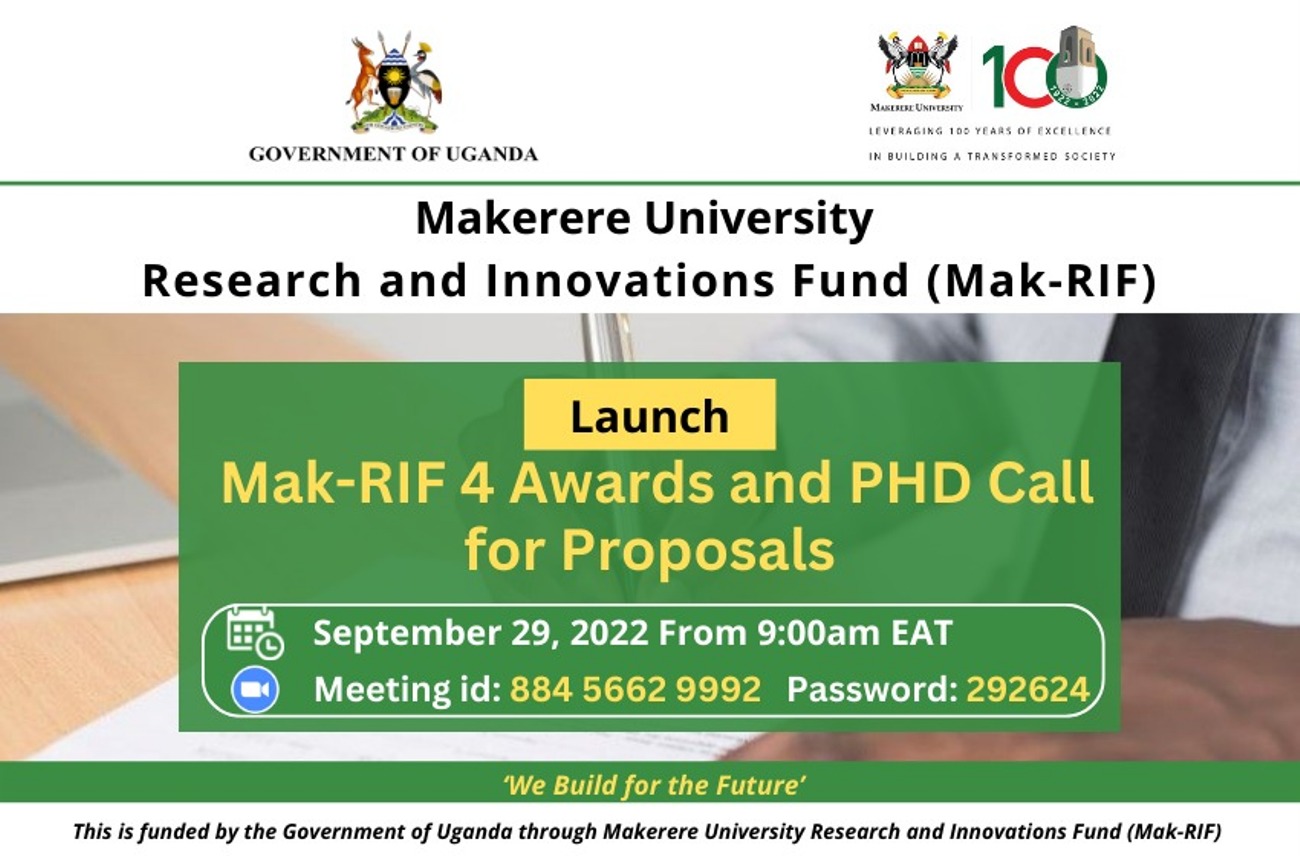 Makerere University received funding from the Government of the Republic of Uganda, earmarked to support high impact Research and Innovations. This unique initiative arose after engagements between the top University Management and the Government of Uganda. This fund illustrates the increasing importance that the Government attaches to Research and Innovation as a driver of development and transformation. The objective of the fund is to increase the local generation of translatable research and scalable innovations that address key gaps required to drive Uganda's development agenda. 
In the Financial years 2019/2020, 2020/2021 and 2021/2022 the Government of the Republic of Uganda through Mak-RIF has funded implementation of over 750 multidisciplinary research and innovations within the various Colleges, while engaging multiple stakeholders within and outside Makerere University. The Grants Management Committee (GMC) has finalized the award process for the Mak-RIF round 4 call for funding for this Financial Year 2022/2023.
The Grants Management Committee (GMC) hereby invites you to the Launch of the Mak-RIF Round 4 awards and PhD Call for Proposals scheduled to take place tomorrow Thursday 29th September 2022 from 9:00 to 10:00 a.m. EAT. 
Please use the following details to join the launch.
Register in advance for this meeting:
https://us06web.zoom.us/meeting/register/tZwpcu-urDIjE9ZgxdsbEmA2IkNMMiJVECt_ 
Meeting ID: 884 5662 9992
Password: 292624