Mak Leadership Vows to Put God First in the Next 100 Years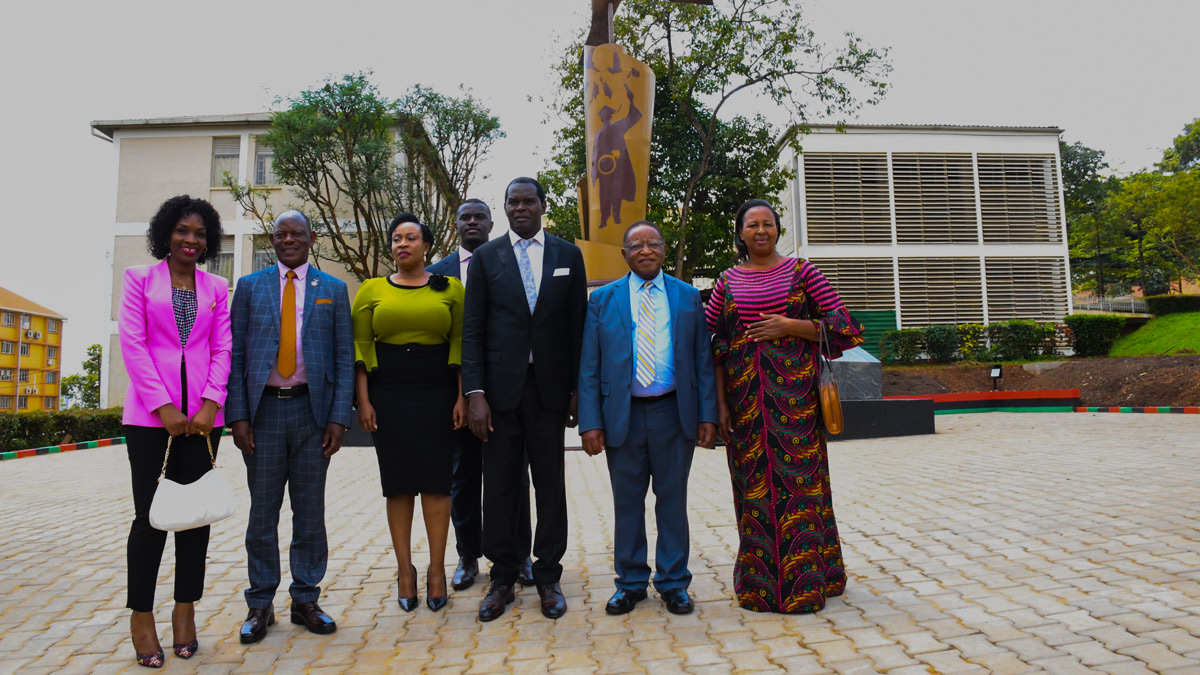 By Ritah Namisango
"In the next 100 years of Makerere University, we are going to put God first," proclaimed the Vice Chancellor Prof. Barnabas Nawangwe, amidst ululations from the congregation that convened at the Freedom Square on Friday 7th October 2022 to celebrate God's love towards Makerere University. The congregation consisted of the Chancellor, Prof. Ezra Suruma, members of the University Council and Senate, religious leaders, University Management, Principals, Deputy Principals, Deans, Directors, Heads of Department, academic, administrative and support staff as well as the Leadership and the faithful from Pastor Robert Kayanja Ministries.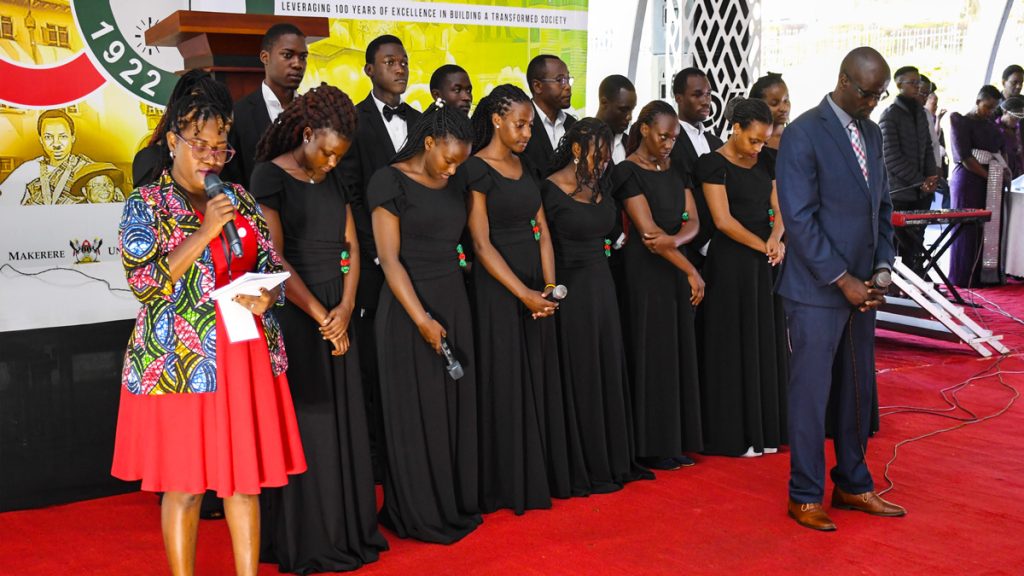 Reflecting on the history of Makerere's humble beginnings as a technical school with 14 day students in 1922 to its admirable growth over the years into a renowned university impacting lives worldwide, the Vice Chancellor remarked that there is evidence that God's power, grace, mercy and love has been bestowed upon this great institution. He vowed to work with the University leadership at all levels, staff and religious leaders to ensure that God takes centre stage at the University.
The Vice Chancellor commended the religious leaders in Uganda for always dedicating time to pray for Makerere University. He noted that the University Chaplains (St. Francis Chapel and St. Augustine Chapel) as well as the Imam of the University Mosque had played a central role in the spiritual life of the University. He was delighted that on 2nd September 2022, the Mak@100 National Day of prayer organized by the University in conjunction with the Inter-Religious Council attracted a significant number of leaders of the different denominations as well as staff, students and believers. The gathering at the Freedom Square with one accord thanked God for the gift of Makerere University and its achievements over the 100 years (1922-
2022).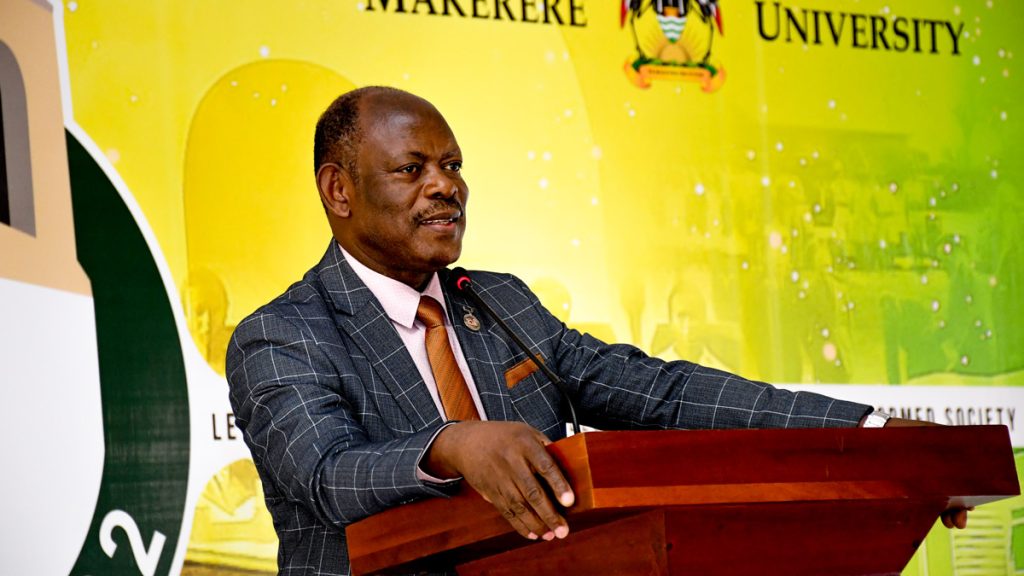 Prof. Nawangwe was filled with joy that Pastor Robert Kayanja Ministries had in the same vein, partnered with staff at Makerere University, the #MakerereAt00 Organising Committee and Secretariat, and his wife Mrs. Susan Nawangwe to organize a Corporate Prayer Breakfast and Luncheon to once again lift up the name of the Almighty God at Makerere University.
He therefore applauded Pastors, Robert and Jessica Kayanja for choosing to partner with Makerere University during the celebrations to mark 100 years of excellent service to humanity and transformation.
Moved by the videos of people in Karamoja starving to death and the fundraising campaign through "The Karamoja Cry" being undertaken by the Robert Kayanja Ministries, the Vice Chancellor pledged to champion Pastor Robert and Jessica Kayanja's Karamoja initiative at Makerere University. In this regard, Prof. Nawangwe announced a fundraising drive towards addressing the food insecurity in Karamoja sub-region. Prof. Nawangwe pledged to reach out to members of staff at Makerere University to contribute money and relief items in order to save the people of Karamoja from hunger and death.
Responding to Pastor Kayanja and Prof. Nawangwe's plea to mobilise funds to save people from hunger, Dr. Sarah Ssali reiterated the need for a long-term and sustainable programme to address food insecurity. She observed that whereas Africa has received the biggest investment in agriculture, the continent still remains a continent of famine and hunger. "As we collect the money, we should note that this is a short term plan. We should come up with a long term plan. It is also important for us the academics to think long term. Are we just wired to fit the standards of our American and European funders or are we located in the problems of society that we live in," she questioned.
The Principal of the College of Agricultural and Environmental Sciences at Makerere University, Dr. Gorettie Nabanoga pledged to rally academics in her college to work with the Vice Chancellor, religious leaders and the leaders in Karamoja to understand the underlying problems and come up with informed programmes focusing on food security in the region.
Addressing the audience that filled the grand tent set in Freedom Square to capacity, the Chancellor, Prof. Ezra Suruma testified that he is a living example of God's love and loving kindness. "I was once a student. God has lifted me from humble beginnings over the years to levels of leadership," he said. He urged God's people to always pray, love and believe in God. He paid special tribute to his wife, Mrs. Specioza Suruma and thanked her for being a woman of faith.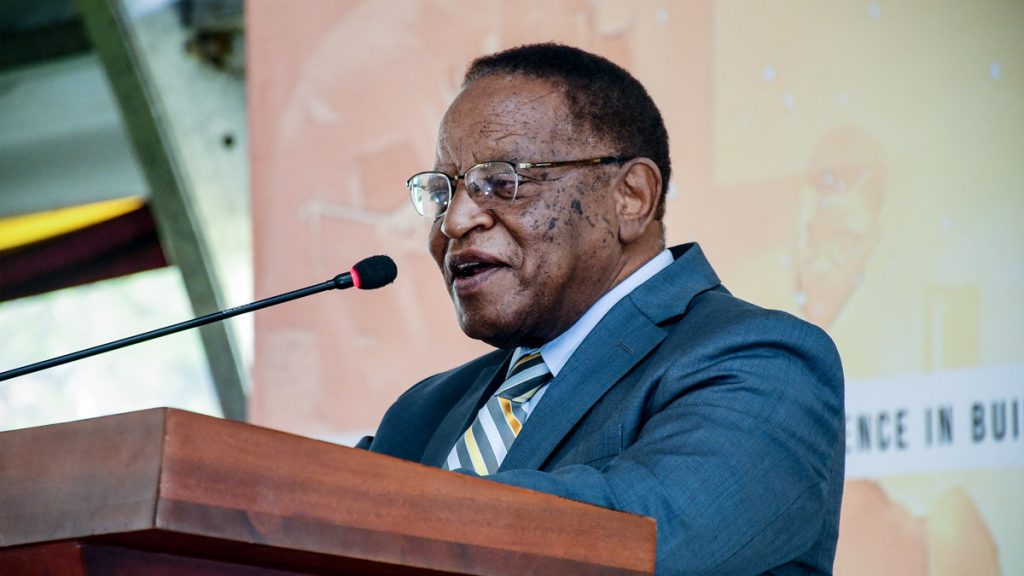 A prominent alumna and Editor-in-Chief at the Vision Group, Mrs. Barbara Kaija glorified God for the nurturing and great mentorship that she received while studying at Makerere University. Beaming with pride, she acknowledged the great efforts and dedication from her teachers and faculty at the Department of Literature at Makerere University whose focus is supporting their students to achieve their full God-given potential. She therefore used the golden opportunity to congratulate her alma-mater upon celebrating her centennial anniversary and prayed that God's providence and the power of the Holy Spirit will be the hallmarks of the next 100 years at Makerere University.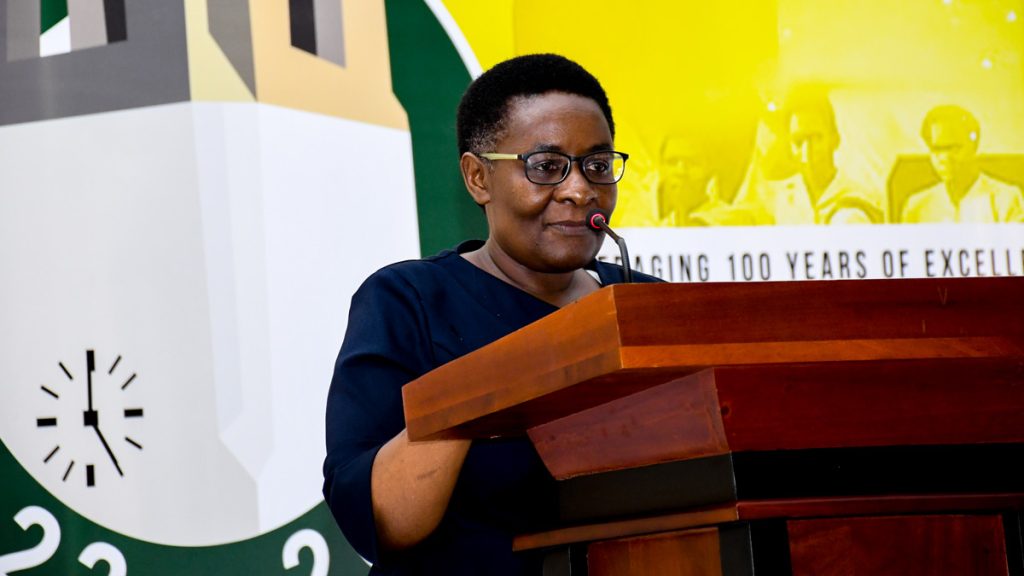 Mrs. Kaija is a woman of faith. She disclosed to the audience that her success at work, in life, marriage and family life was premised on God and her choice of salvation.
Turning to the man of God, Mrs. Kaija informed the audience that it is Pastor Kayanja who prophesied about promotion and elevation in her career path, at a time when she did not have any idea that something great was going to happen in her life.
"Pastor Robert Kayanja proclaimed Barbara Kaija you are going to be promoted. I see your promotion coming very soon. I looked at him. I said, Pastor Robert Kayanja is a very nice man who wishes others well, but I did not believe what he was saying about my promotion. I was very hard working and professional, but the system was not that easy to navigate. However, his prophesy came to pass, I was promoted and elevated. After some time, another promotion also unfolded," she said amidst applause from the congregation.
In her speech, Mrs. Susan Nawangwe emphasized the power of prayer, fasting and believing in God. She revealed that 7 th October 2022 will always serve as a special moment in her spiritual journey, in remembrance of the day when University leadership, staff, religious leaders with support from Pastor Robert Kayanja Ministries gathered in the Freedom Square to praise and worship God for His continued love and benevolence upon Makerere University. Mrs. Nawangwe prayed that God would continue to bless Makerere University and to manifest His power in the institution's next 100 years.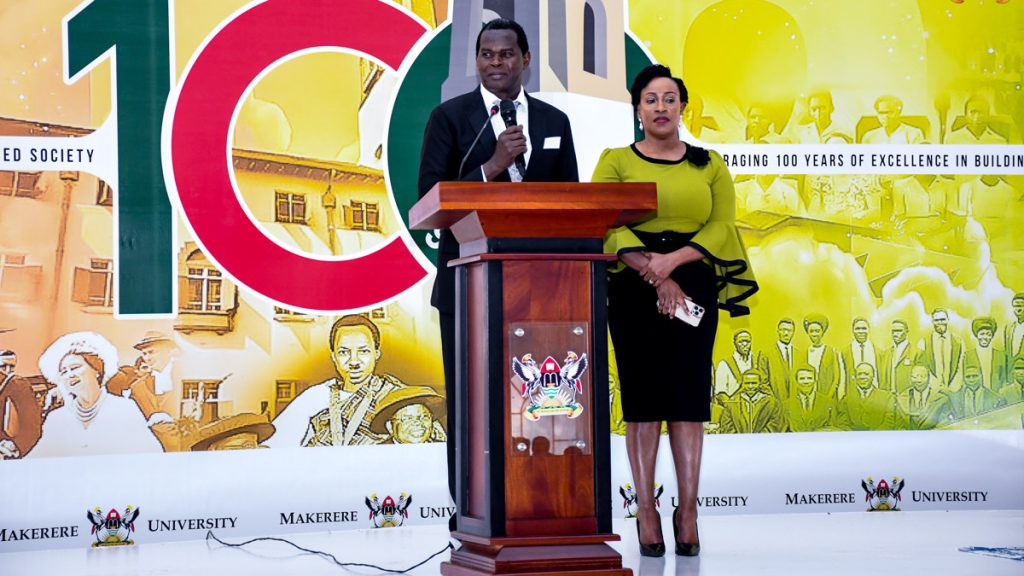 Pastors Robert and Jessica Kayanja declared that they are proud to be associated with Makerere University as it celebrates 100 years of excellent service to humanity and journey of growth and remarkable achievements. Pastor Robert Kayanja revealed that the 7th October 2022 assembly in the Freedom Square was dedicated to invoking the power of the Holy Spirit at this great institution, so that its latter 100 years would be greater than the former in all aspects.
"I praise God for the opportunity. I believe that it has been the spirit of God. The next
100 years will usher in a spiritual beginning to this university. We will realise a spiritual healing," he proclaimed.
Accompanied by his wife-Pastor Jessica Kayanja and son-Robert Kayanja Junior, Pastor Robert Kayanja recalled with nostalgia his wedding reception that took place at the Freedom Square 31 years ago. He revealed that Makerere University especially the Freedom Square occupies a special place in his life.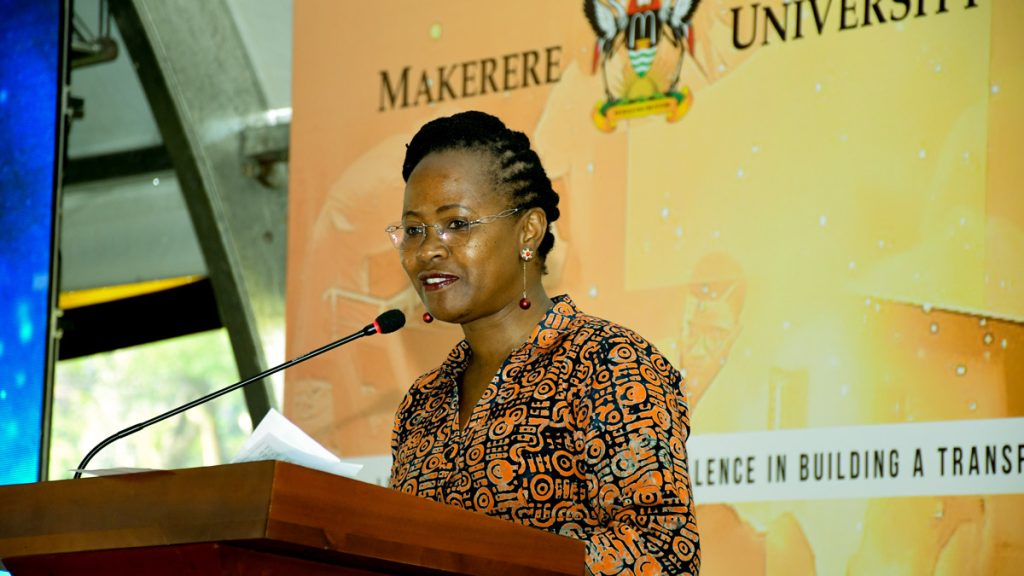 "On my wedding day, I received my first meal as a husband, from my bride-Jessica Kayanja, from this very place, the Freedom Square. I am happy to stand here today, as Makerere University celebrates 100 years of existence. To God be the glory. So, Mr. Vice Chancellor, whenever I feel like coming to Makerere University, kindly always allow me, for the Freedom Square occupies a special place in my life," he said.
Preaching the word, Pastor Robert Kayanja thanked God for the contribution Makerere University has made not only in terms of human capital development, but also Uganda's economic development.
He called upon students, staff and any person attached to the mighty Makerere University to focus with faith, commitment and in prayer so that they too will one day have a remarkable story to share about their transformation. Pastor Kayanja shared his belief that the good Lord blesses abundantly and lifts from humble beginnings to greater heights, from glory to glory, the man or woman who plays their part in faith and hope.
"In the bible, a little boy called Joseph was sold into slavery, thrown in prison, was used to do all sorts of work but never lost focus, kept his faith in God Almighty and his story turned out different. Joseph ended up holding bigger positions in Pharaoh's Palace, the King of Egypt at the time," Pastor Kayanja said.
He added that Joseph not only became a leader in the Kingdom of Egypt, but also controlled their land, food and finances. Pastor Kayanja in concluding rallied staff of Makerere University to thank God for the jobs they hold, serve the University and people with dedication, work to the best of their ability and remain faithful to God.
His wife and friend, Pastor Jessica Kayanja mentioned that reaching 100 years is neither by one's might nor luck, but by blessing from the Almighty God.
Quoting from of Isaiah 65:20 where Jesus talked about the New Jerusalem she said, "If it does not live up to 100 years may be there is a curse. Therefore, I wish to proclaim that Makerere University has lived to see the biblical word, very blessed above limits," Pastor Jessica Kayanja remarked. She also gave an example of the father of faith, Abraham who had lived many years childless but at 100 years, was blessed with a son who became a promise and a blessing.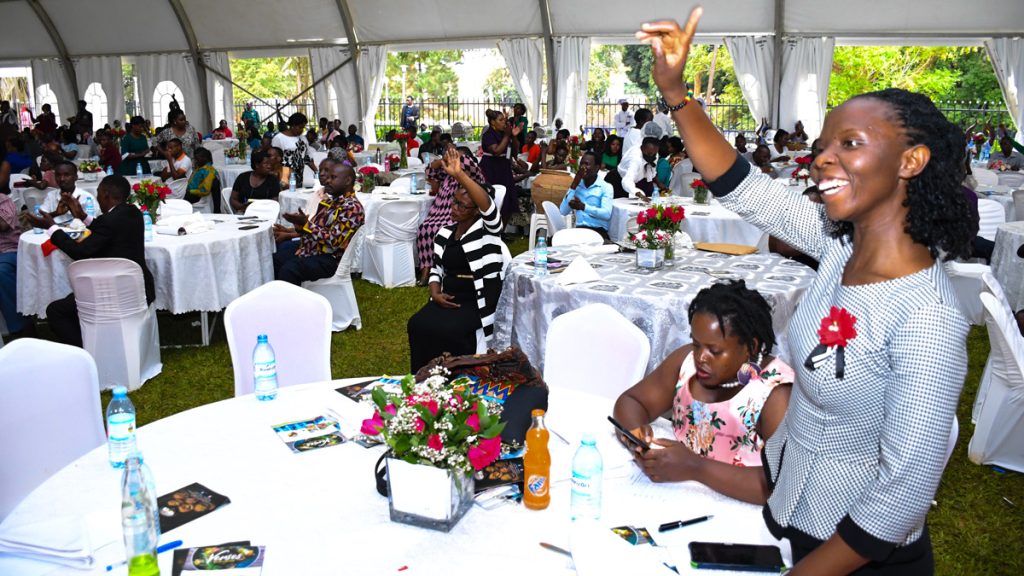 To officially seal the Mak@100 memories as Makerere University embarks on its journey for the next century, the Chancellor-Prof. Ezra Suruma and Mrs. Specioza Suruma, the Vice Chancellor-Prof. Barnabas Nawangwe and Mrs. Susan Nawangwe and Pastors-Robert and Jessica Kayanja posed for a photo at the Mak@100 monument that was unveiled by H.E Yoweri Kaguta Museveni, President of the Republic of Uganda on Thursday 6 th October 2022. The Mak@100 monument that signifies Makerere University's readiness to grow and excel beyond limits was designed by members of staff from the Margaret Trowel School of Industrial and Fine Art and funded by Excel Construction Limited.
Driven by the desire to amplify the works of the holy spirit, Pastors Robert and Jessica Kayanja together with Prof. Ezra Suruma and Mrs. Specioza Suruma, and Mrs. Susan Nawangwe, Associate Professor Sarah Ssali (Dean-School of Women and Gender Studies) and Ms. Ritah Namisango (Principal Public Relations Officer) prayed for the completion of buildings that were under construction. Sites prayed over included the Main Building under re-construction, the Makerere University Sports Arena just next to the swimming pool, the School of Women and Gender Studies (that is being expanded as per the original plan). Pastor Robert Kayanja
dedicated the construction sites, contractors and builders to God and prayed for an overflow of resources so that buildings may be completed to serve their purpose.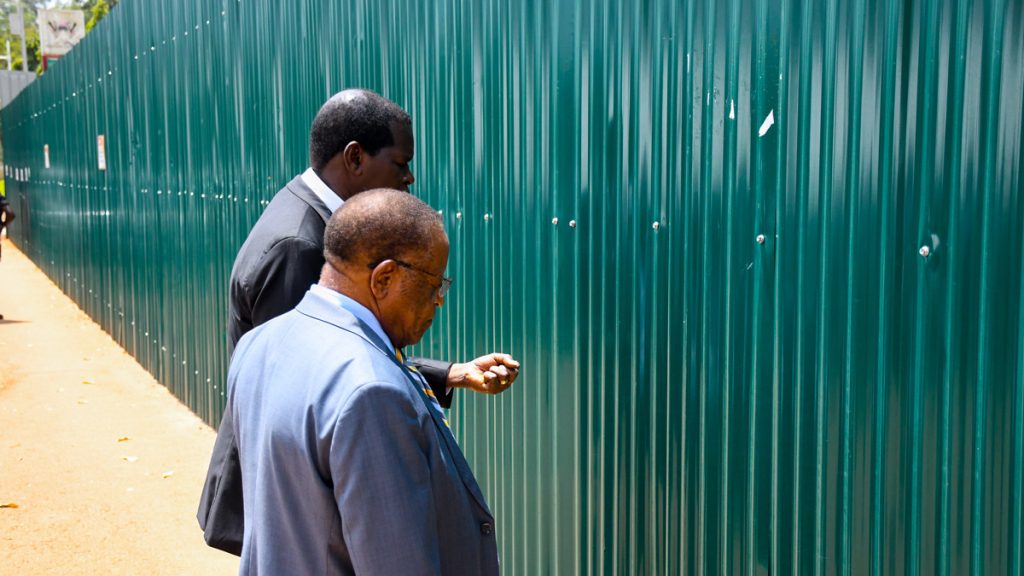 "Dear Lord and powerful God, we pray that you bless the buildings and works under construction so that they come to completion within the shortest period possible. We
would like to return Lord, to witness and glorify your name, in the shortest time possible," he prayed, to which all present assented, 'Amen."
The spiritual engagements at the Freedom Square were moderated by the following members of staff; Dr. Twine Bananuka, Dean-School of Distance and Life Long learning at the College of Education and External Studies, Associate Professor Sarah Ssali, Dean-School of Women and Gender Studies-College of Humanities and Social Sciences, and Pastor Julianne Susanne Sansa Otim, an Associate Professor at the College of Computing and Information Sciences.
Befitting hymns of praise and worship captivated God's people at the Freedom Square who remained lively throughout the invocation of the holy spirit on 7th October 2022 from 7:30am to 2:55 pm.
Following the prayer breakfast and luncheon, Pastors Robert and Jessica Kayanja
proceeded to the Makerere University Main Sports Grounds for the Miracle crusade.
Mak Participates in New Vision Education Expo 2023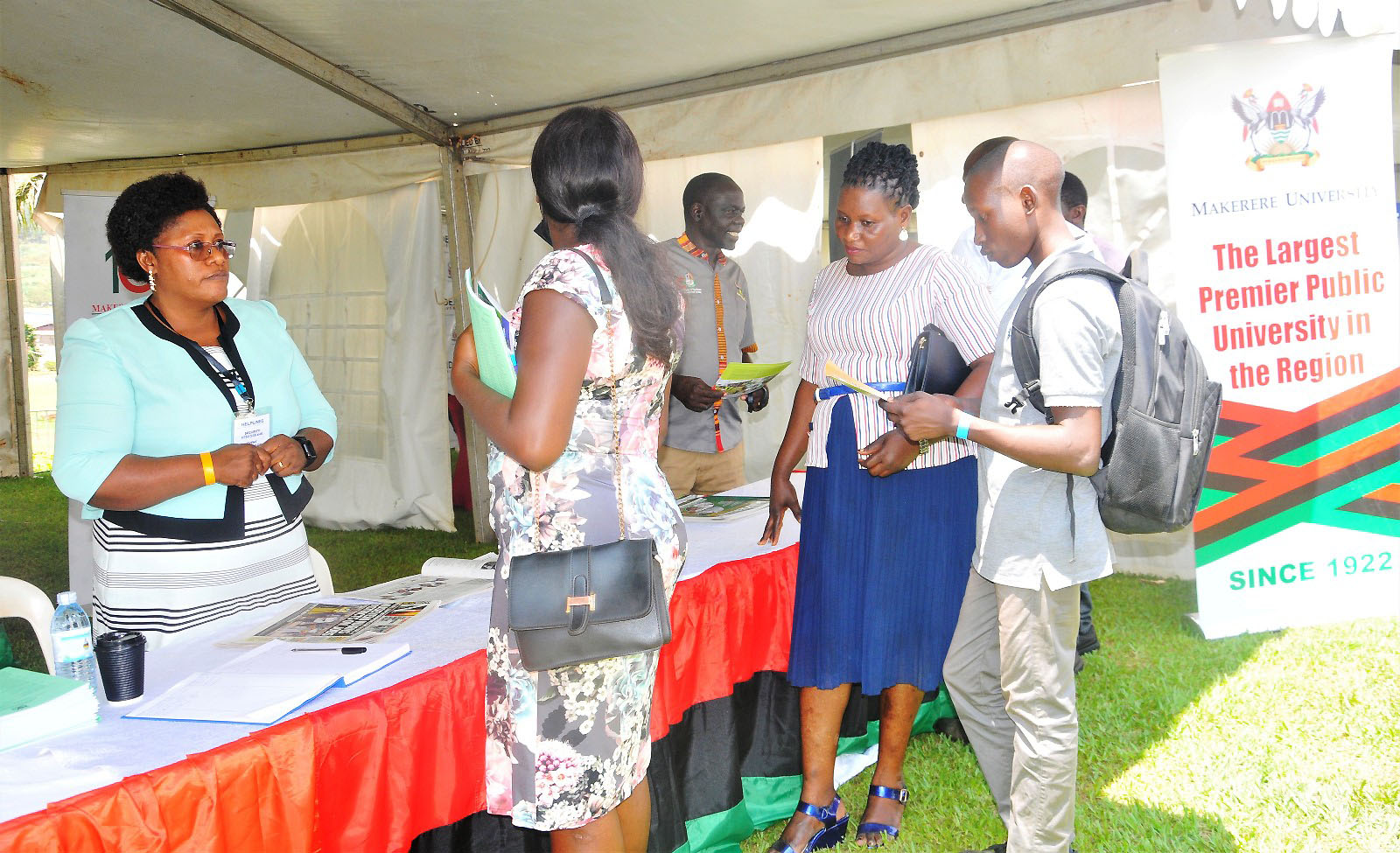 Makerere University is participating in the New Vision Education Expo 2023 to strengthen its niche as the leading provider of education services.
The three-day New Vision Expo (Friday 27th January 2023 to Sunday 29th January 2023) at the Uganda Institute of Information and Communications Technology (UICT) Nakawa brings on board players in the education and business fields to forge partnerships to improve the quality and outcomes of education in Uganda.
Makerere University seeks to maximally utilize the three days to ensure that the participants at the Education Expo gain a deeper understanding of its 100 year journey of providing excellent services to humanity through academic programmes, services offered and ongoing efforts aimed at producing employable graduates as well as entrepreneurs.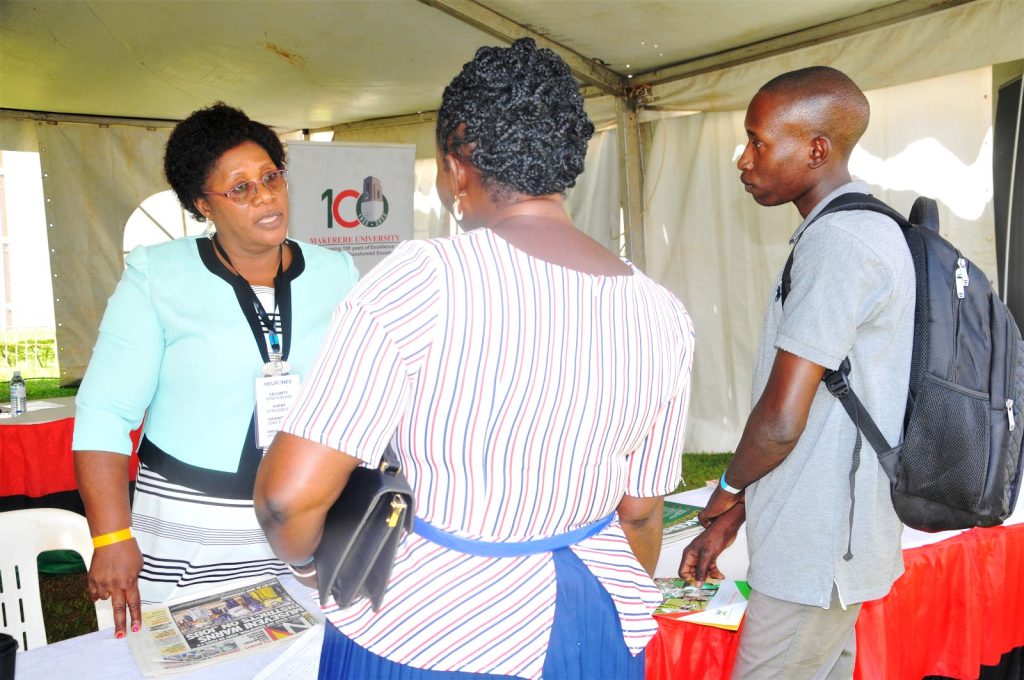 The Vice Chancellor, Prof. Barnabas Nawangwe highlights that Makerere University values stakeholder engagements and partnerships.  "The New Vision Expo 2023 presents Makerere University with an opportunity to enhance stakeholder engagements. It is about consolidating the relationships with schools, prospective students and parents, and partners in the education sector. I applaud the CEO of Vision Group-Mr. Don Wanyama for coming up with the Education Expo."
To respond to the information needs of stakeholders, Makerere University has lined up a team of experienced staff from the Department of the Academic Registrar, the Admissions Office, Public Relations Office, Career Guidance experts as well as the Institute of Open Distance and e-Learning (IODeL) under the College of Education and External Studies (CEES).
According to the Principal PRO of Makerere University Ms. Ritah Namisango, the Education Expo provides a platform to reach out to the clients that Makerere University exists to serve. "You must be in touch with your prospective parents, students as well as schools and partners that continue to recommend you as the leading university in the region. Makerere University has celebrated 100 years of excellent service to humanity (1922-2022). So, as we continue to promote the academic programmes, innovations and services that we offer, we are ready to listen, interact and learn from respective stakeholders about what they expect from the University as we embark on the next 100 years."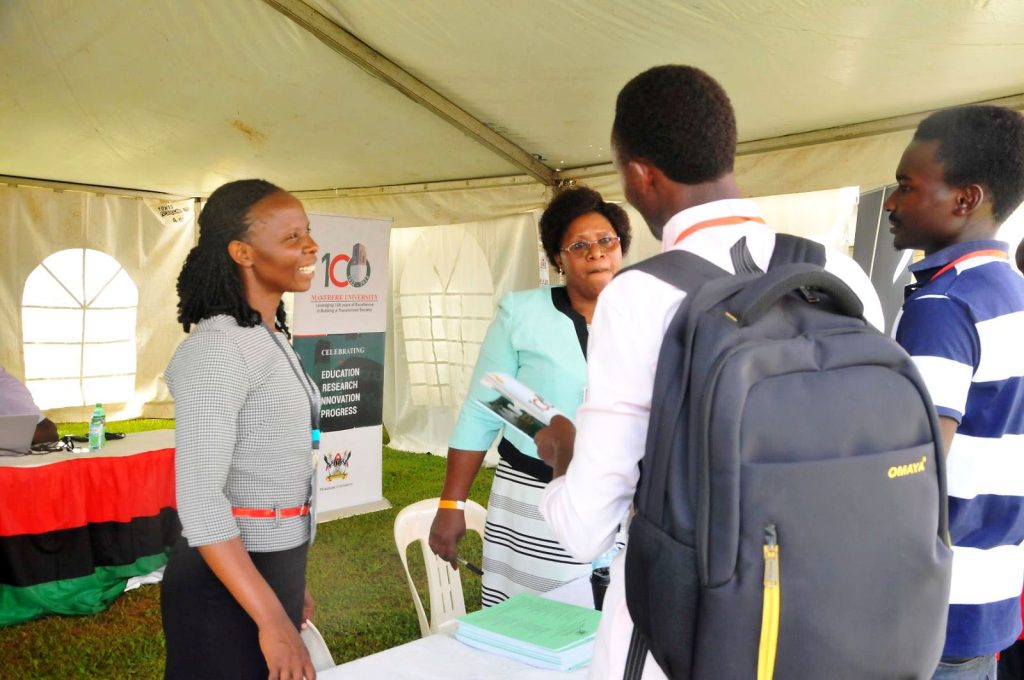 The New Vision Expo 2023 is happening at an opportune (holiday) time, which accords the students, parents and guardians quality time to visit the exhibition and interact with experts in the education sector.
In addition, Makerere University has recently advertised its academic programmes and it is preparing to receive students for the Academic year 2023/2024. Sharing her experience about the interaction with participants who visited the Makerere University exhibition space, Ms Joyce Muhanguzi, Senior Assistant Registrar in the Department of the Academic Registrar noted that most of the prospective students and parents wanted to know about the academic programmes, the subject combinations that students should study to qualify to apply for the respective academic programmes, and the available admission avenues i.e. government sponsorship, private sponsorship, diploma entry, direct entry, national merit, talented sports entry and district quota programme).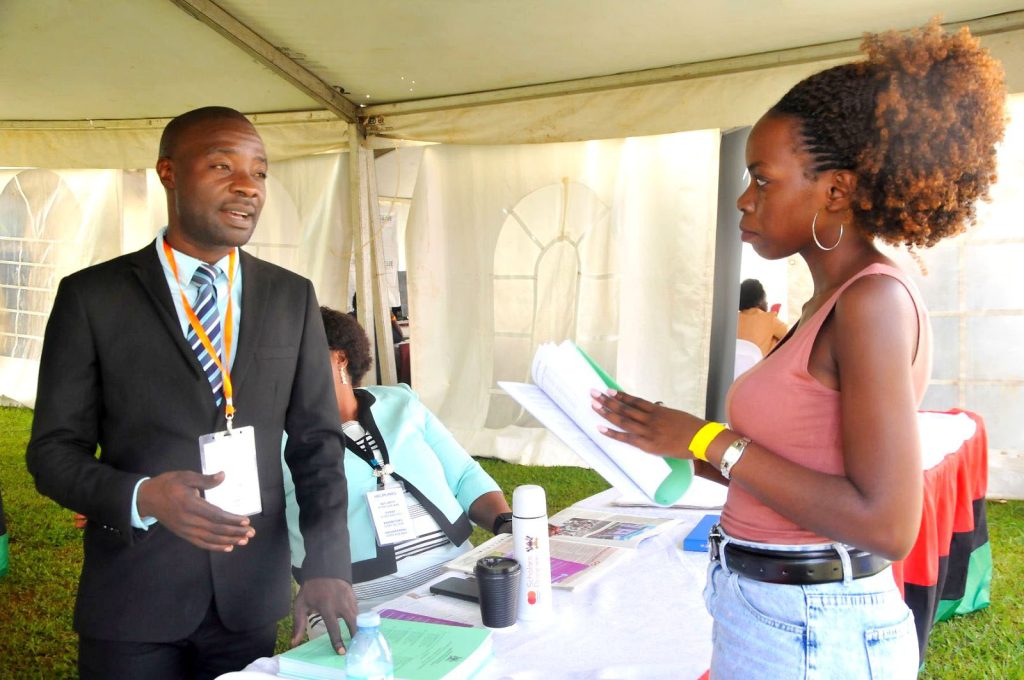 Ms Joyce Muhanguzi and Mr. Dennis Kibuuka's interaction focused on students who expressed their desire to join Makerere University in the coming years, and needed a case by case approach to their information needs, career guidance and linkages to Professors and Administrative staff in the respective Colleges at Makerere University.
The prospective students and parents also disclosed that in addition to the information on the Makerere University website, they welcome interactive and friendly approaches such as the New Vision Education Expo where they are presented with a golden opportunity to interact with Makerere University officials face-to-face.
At the New Vision Education Expo 2023, Makerere University joins other exhibitors that include; Government agencies, NGOs, Telecom companies, Banks, Insurance companies, Kindergartens/Daycare Centres, Primary and Secondary schools, Ugandan and Kenyan Universities, International schools, Study Abroad Agencies, Vocational institutions, Scholastic materials suppliers and SME service providers.
73rd Graduation Highlights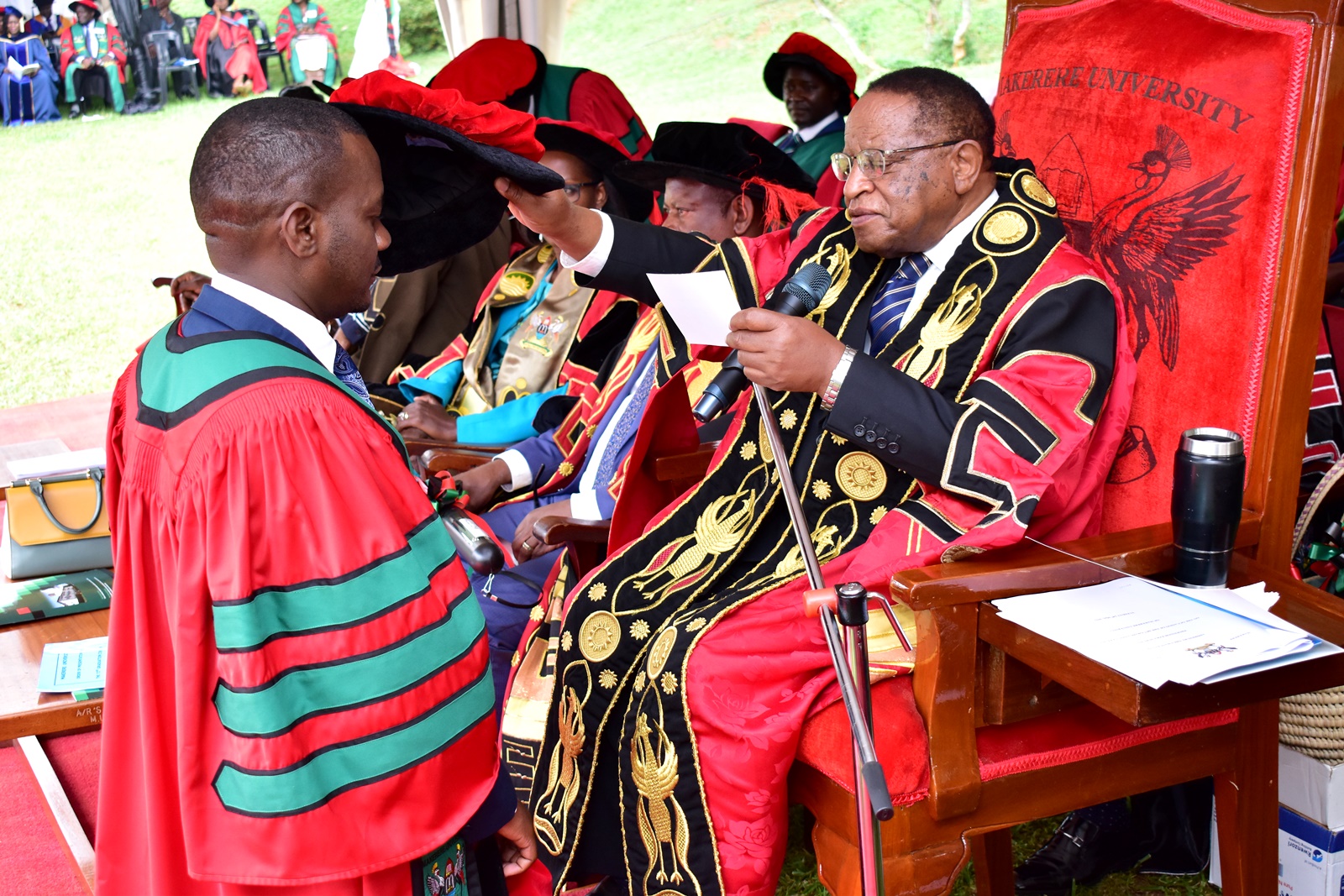 The 73rd Graduation Ceremony of Makerere University will be held from Monday 13th to Friday 17th February 2023 following the schedule below:
Monday, 13th February, 2023
College of Health Sciences (CHS)
College of Natural Sciences (CoNAS)
School of Law (SoL)
Tuesday, 14th February, 2023
College of Agricultural and Environmental Sciences (CAES)
College of Education and External Studies (CEES)
Wednesday, 15th February, 2023
College of Business and Management Sciences (CoBAMS)
College of Computing and Information Sciences (CoCIS)
College of Veterinary Medicine, Animal Resources and Bio-security (CoVAB)
Thursday, 16th February, 2023
Makerere University Business School (MUBS)
Friday, 17th February, 2023
College of Engineering, Design, Art and Technology (CEDAT)
College of Humanities and Social Sciences (CHUSS)
HEST Graduate Programme: Internship Placement Advert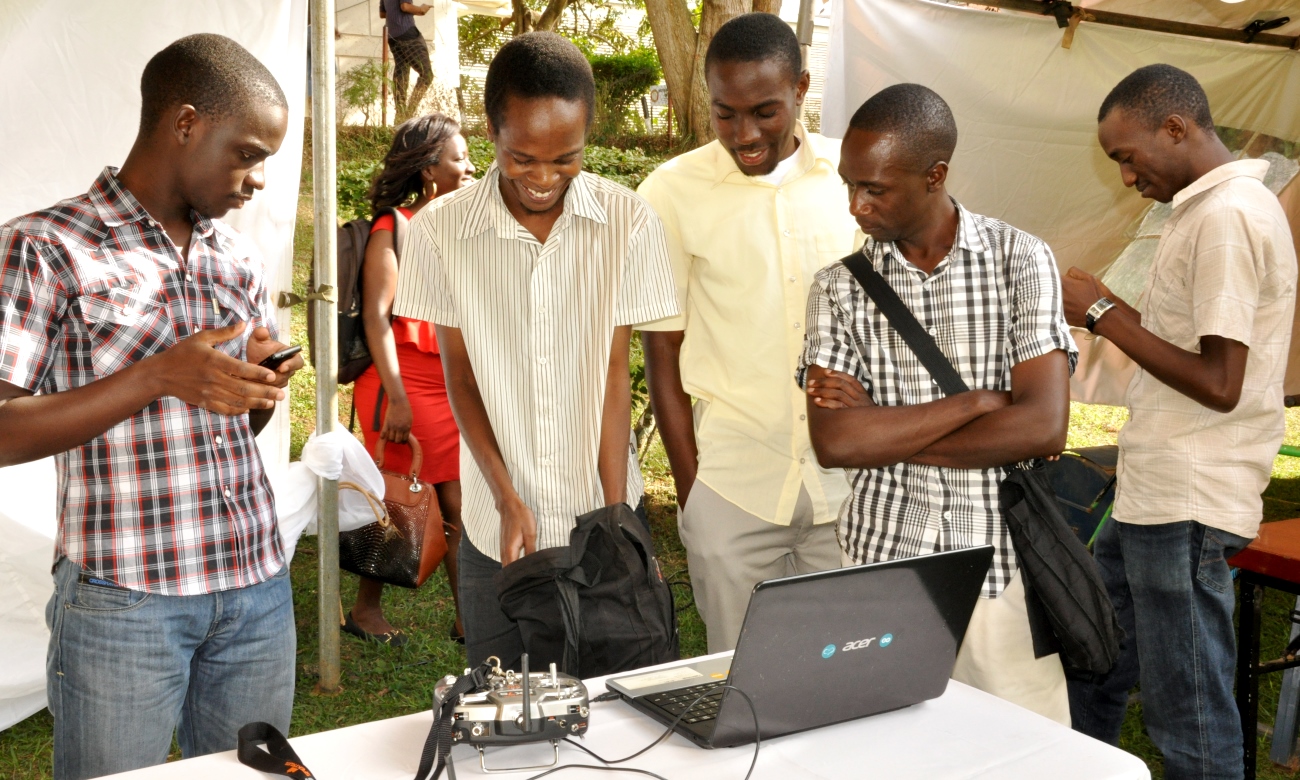 Purpose
The program aims to improve graduates' skills by placing them into selected partner industries for skills gain, facilitating the process and supervising placed interns. Graduates will be placed in their areas of study accordingly.
Time frame
The phased recruitment and placement will start from 1st December 2022 for a period of three months. Recent university graduates and those awaiting graduation should apply for this opportunity.
Eligibility
The project mainly focuses on university graduates from Makerere University (Mak), Makerere University Business School (MUBS) and Kyambogo University (KYU) who have undertaken the following courses
Makerere University and Kyambogo University
Bachelor of Science in Civil Engineering
Bachelor of Science in Electrical Engineering
Bachelor of Science in Computer Engineering
Bachelor of Science in Telecommunication Engineering
Bachelor of Science in Mechanical Engineering
Bachelor of Architecture
Bachelor of Science in Construction Management
Bachelor of Science in Land Economics
Bachelor of Science in Quantity Surveying
Bachelor of Science in Land Surveying and Geomatics
Bachelor of Visual Communication Design
Bachelor of Science in Actuarial Science
Makerere University Business School
Bachelor of Arts in Economics
Bachelor of Science in Business Statistics
Bachelor of Business Administration
Bachelor of Commerce
Bachelor of Real Estate Business Mgt.
Bachelor of Science in Accounting
.Bachelor of Science in Finance
Bachelor of Human Resource Mgt.
Bachelor of Leadership and Governance
Bachelor of Procurement and Supply Chain Mgt.
Bachelor of Transport & Logistics Mgt.
Bachelor of International Business
Bachelor of Catering and Hotel Mgt.
Bachelor of Science in Marketing
Bachelor of Travel and Tourism Mgt.
Bachelor of Entrepreneurship and Small Business Mgt.
Bachelor of Business Computing
Bachelor of Office and Information Mgt.
They should not be employed anywhere and should have gone through the traditional internship placement required by their respective universities.
How Students join
Interested university graduates shall submit an online application and contact the designated university contact or focal persons. Successful applicants will be required to complete the three (3) months internship pgoram uninterrupted to fully benefit from the program. Apply here: https://bit.ly/HEST2022
How companies participate
A company interested in hosting interns under the program can fill out an internship acceptance form and forward it to the internship placement officer.
Contacts of University focal persons
Makerere University (Mak)
Dr. Christine Amito
Tel: +256-771-321384
Email: amitoxtine@gmail.com
Makerere University Business School (MUBS)
Ms. Christine Nantambi
Tel: +256-772-654454/+256-703-878277
Email: cnantambi@mubs.ac.ug
Kyambogo University (KYU)
Ms. Nandugwa Harriet
Tel: +256-786030640
Email: hnandugwa@kyu.ac.ug
Contacts of IEED Project Team
Makerere University School of Public Health (MakSPH)
Ms. Mary Kaakyo,
IEED Project Coordinator
Email: mkaakyo@musph.ac.ug
Tel: +256-706-960075
Makerere University School of Statistics and Planning (MakSSP)
Ms. Afazali Zabibu,
HEST Study Coordinator
Email: zabibu.afazali@gmail.com
Tel: +256-779-912365/+256-705-587072