METS Newsletter August 2022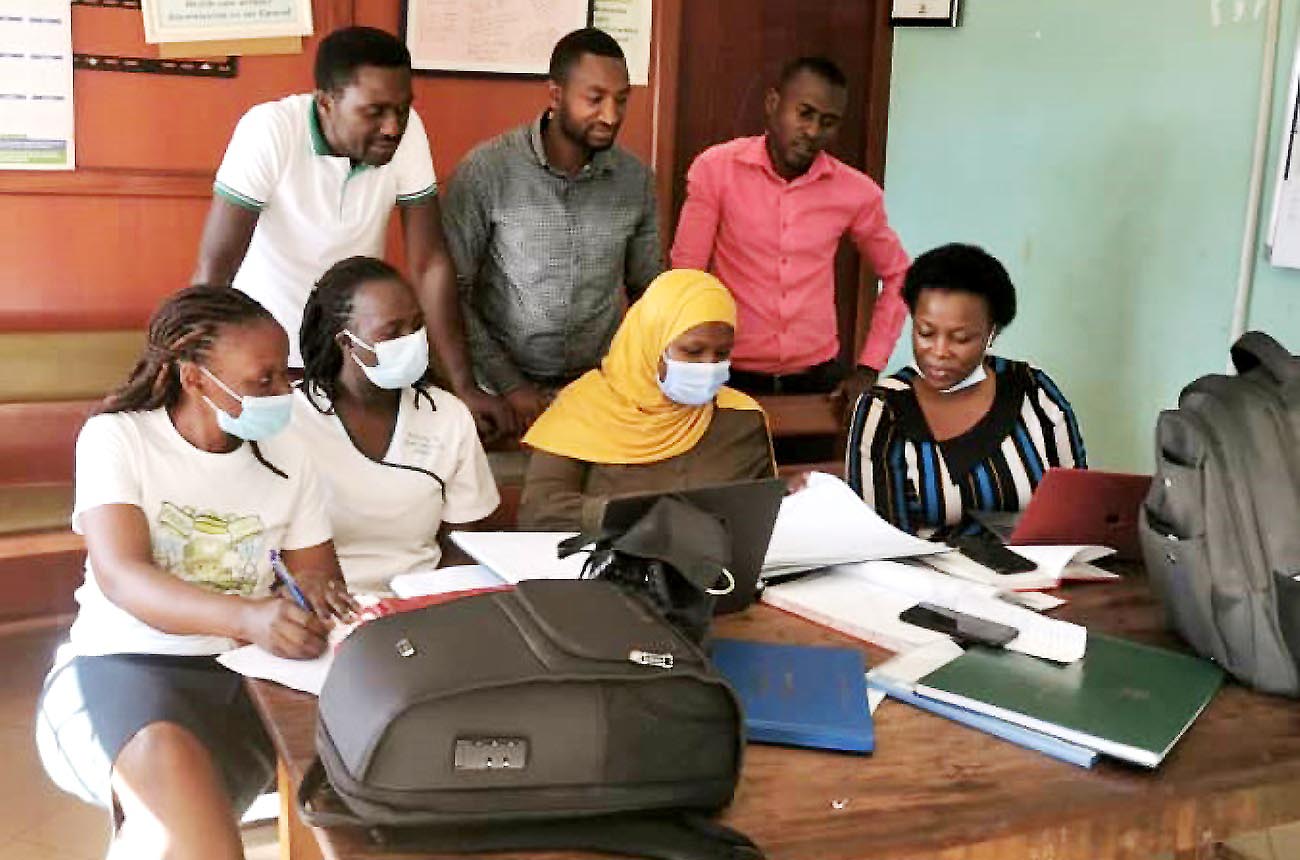 The Monitoring and Evaluation Technical Support (METS) Program is a 5-year CDC-supported collaboration of Makerere University School of Public Health (MakSPH), the University of California San Francisco (UCSF) and Health Information Systems Program (HISP Uganda).
Highlights of the METS August 2022 Newsletter
METS Gets Nod to Improve Governance, Leadership And Management of Health Services at Regional Referral Hospitals

MakSPH-METS in collaboration with MoH, organized a five-day (15th -19th August 2022) training in Governance, Leadership and Management (GLM) for RRH Directors, Heads of Departments (Community Health, Laboratory) and Biostatisticians.
The training was attended by 42 participants from 8 RRHs of Soroti, Arua, Entebbe, Naguru, Mubende, Hoima, Fort Portal and Masaka.

METS facilitates reporting real-time data on Voluntary Medical Male Circumcision

Following transition of the Voluntary Medical Male Circumcision (VMMC) program Nerve Center to MakSPH-METS in 2020, facility coverage has expanded from 8 sites supported by the Infectious Diseases Institute (IDI) in 2012 to over 135 sites in the CDC-supported regions as of June 2022.
METS has since developed a new VMMC module in the PEPFAR In-Country Reporting System (PIRS), successfully piloted in 8 sites in the regions of Kampala and West Nile and officially rolled out to over 90 CDC-supported facilities in July 2022.

Scaling Up Recency Infection Surveillance

As part of the technical assistance to the Ministry of Health (MOH) surveillance efforts, METS is supporting the roll-out of HIV recency infection surveillance, building site level implementation capacity through staff training, coaching, mentorship, and support supervision.
METS supported the activation of 34 sites to implement Recency surveillance in the districts of Gulu, Luwero, Mbarara and Masaka. Over 57 health care workers participated in the training.
National PrEP QI Collaborative

Collaborative was aimed at improving the follow-up and treatment outcomes of clients started on Pre-Exposure Prophylaxis (PrEP), with a focus on uptake and continuity.
Onsite mentorships were held 22nd-26th August 2022 in 50 health facilities across 23 districts within CDC supported regions in Uganda.

UgandaEMR Bootcamp for DHI

Held for the Division of Health Information (DHI) at the Ministry of Health (MoH).
At the end of the bootcamp, MoH staff were able to use and support UgandaEMR and guides on the overall UgandaEMR implementation plan were given.

METS Holds Consultative Meetings

Meetings were held with CDC, SITES, CPHL and MOH to discuss workplans and activities, iron out inconsistencies, create a way forward for harmonized engagement and implementation of program activities

Mobile Device Management for Uganda (MDM4U) Digital Learning Workshop

Objective – to learn about and discuss mobile device management in the context of digital health and the next steps for Uganda.
Hosted by the Ministry of Health Division of Health Informatics convened digital health stakeholders including UNICEF, USAID, METS, Malaria Consortium, and representatives from the District Local Government. Private sector stakeholders included BRAC Uganda, Living Goods, and Healthy Entrepreneurs.

August Album

Inter-Agency Cancer SQA and mentorship at Mukono CoU
Inter-Agency CxCa SQA mentorship feedback meeting at Kamuli Hospital
Open Source for Equality (OSEQ) Award Ceremony
Boy Children Report More Physical & Emotional Abuse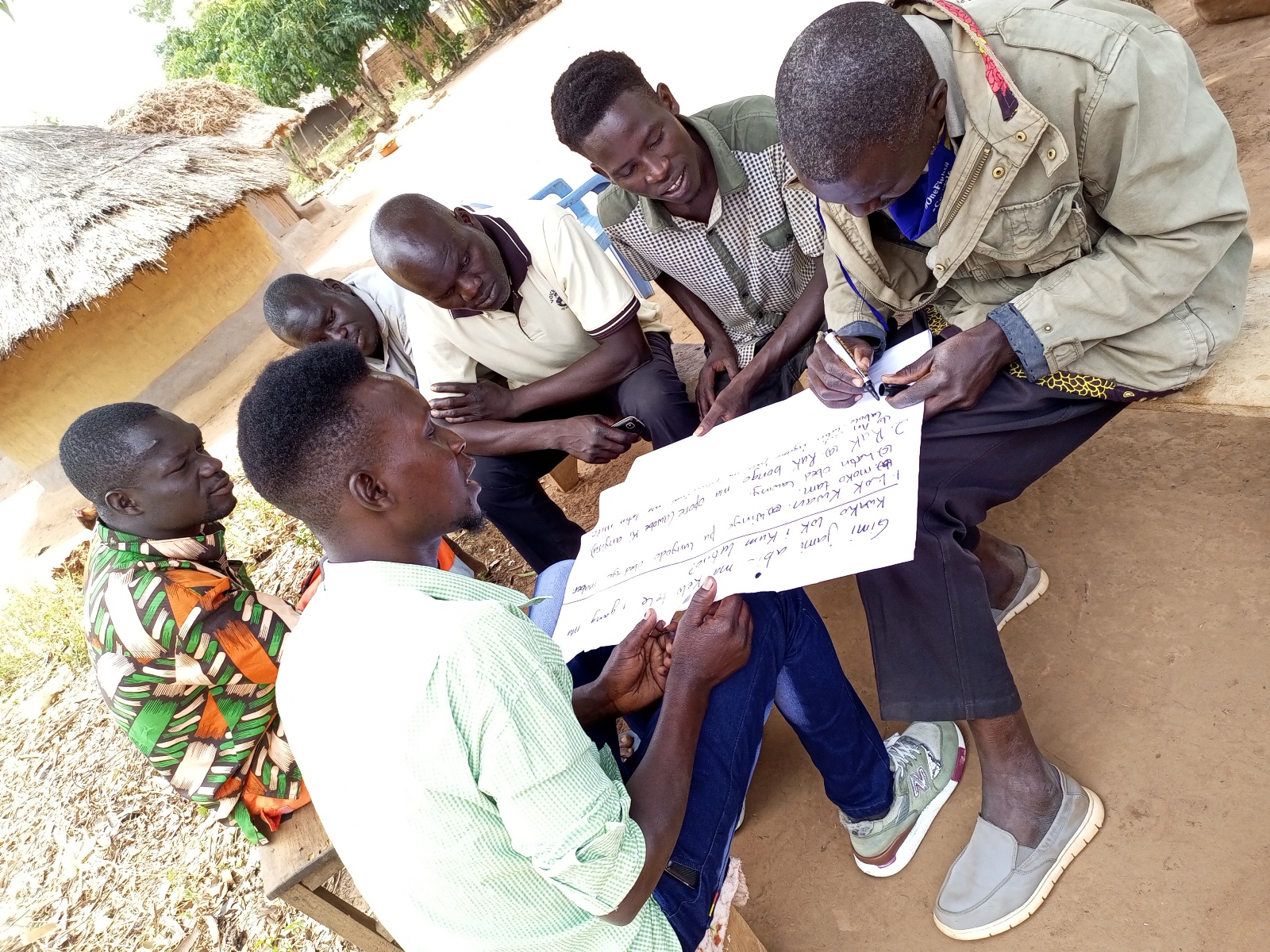 By George Kisetedde
On 3rd August, 2022, the CHDC (Child Health and Development Centre) disseminated study findings from one of the research studies carried out at the centre. These findings were presented under the title,"The Prevention of Violence against Children and Women: Baseline and Implementation Science Results from Parenting Cluster Randomised Trial." Moderated by Dr. Anthony Batte, a lecturer at CHDC. Study findings were presented by Joseph Kahwa, the trial manager of the Parenting for Responsibility (PfR) project, under which this study falls.
Kahwa described PfR as a community based parenting programme delivered to both male and female parents. This programme aims to improve parenting skills, prevent violence against children, and to improve spousal relationships.
Findings from the study
Findings from this study showed that parents maltreat boy children more than girl children. The boys reported more emotional and physical violence than girls. Furthermore, the boy children reported that male caregivers specifically, maltreat them more. On the other hand, the girl children reported more sexual violence from caregivers than boys. On the whole, the children reported that female caregivers emotionally and physically abused them more compared to male caregivers.
More findings, according to Kahwa, showed that 46.5% of parents in Amuru can provide their children with soap to wash, 44.5% can provide school fees, 44.4% can provide school materials, 44.2% can provide new clothes, 43.3% can buy school uniform, and 35.9% can provide a pair of shoes.
How the research is conducted
The study is divided into 16 group sessions. The first 9 sessions are single sex, that is, male caregivers and female caregivers train separately. The next 7 sessions are mixed with male and female participants combined during training.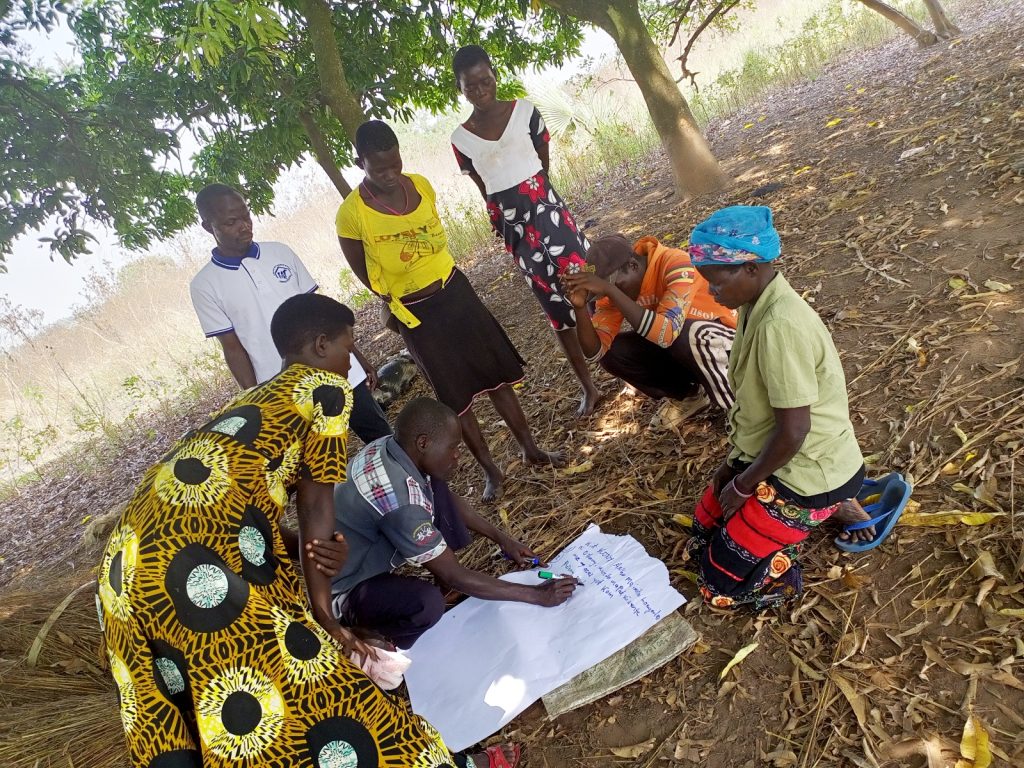 Kahwa explained that this programme was initiated to deal with VAC (violence against children) and IPV (intimate partner violence). These two vices are closely linked and have a significant impact on how children turn out.
Kahwa added that the PfR research programme aims at addressing the four major factors that may lead to VAC/IPV. These include; poor parental bonding, harsh parenting, unequal gender socialisation and spousal relationships.Poor parental bonding refers to the absence of a healthy close connection between a parent and their child. When a parent and child are not close, the parent may lack empathy for the child and the ability to perceive and respond to their child's needs. When this bond is weak, a parent is unable to appreciate a child's needs and can end up being unrealistically tough, which results in harsh parenting. Unequal gender socialisation generally refers to the different expectations that parents have of their children depending on their gender-male or female. The quality of the spousal relationship between parents also affects a child's life. These four areas are what the parenting sessions concentrate on during the training.
The PfR study employed a cluster randomised controlled trial (RCT) design. Male and female caregivers were recruited from cluster villages in the Wakiso and Amuru districts in Uganda. One child aged 10 to 14 per household was randomly selected and assessed.
The caregivers were divided into two groups; the intervention group and the control group. The intervention group underwent all the 16 sessions of the training while the control group underwent a 2 session lecture on parenting. The impact of the PfR intervention was then ascertained by comparing baseline and endline results (or the before-and-after experiences of parents). The study participants were from 54 Villages selected in both Amuru and Wakiso districts. 108 caregiver groups (54 groups per intervention)were selected. This resulted in 2328 parents recruited and 886 children.
In conclusion, Mr. Kahwa said that maltreatment is still prevalent in the population. Generally, the PfR programme was well-received by parents and it had ad good attendance from parents. The programme also registered good male engagement. The peer facilitators who were recruited also had great potential in expanding the PfR programme at community level.
This study was conducted by Dr Siu Godfrey as the Principal Investigator. Other members of the team included Carolyn Namutebi, Richard Sekiwunga, Joseph Kahwa, Dr Betty Okot, and Martha Atuhaire. They were supported by the Director from CHDC, Dr. Herbert Muyinda and the CHDC Finance & Administration team. The team from Glasgow & Oxford Universities in the UK included, Prof Daniel Wight, Dr Jamie Lachman , Francisco Calderon and Dr Qing Han. On the other side, the team from the SOS Children's Village from Gulu and Wakiso included, Rachel Kayaga, Sindy Auma Florence and Godfrey Otto.
Contact: George Kisetedde – kisetedde@gmail.com | Edited by Agnes Namaganda – agnesvioletnamaganda@gmail.com
Makerere Medical Journal: Golden Jubilee Edition 2022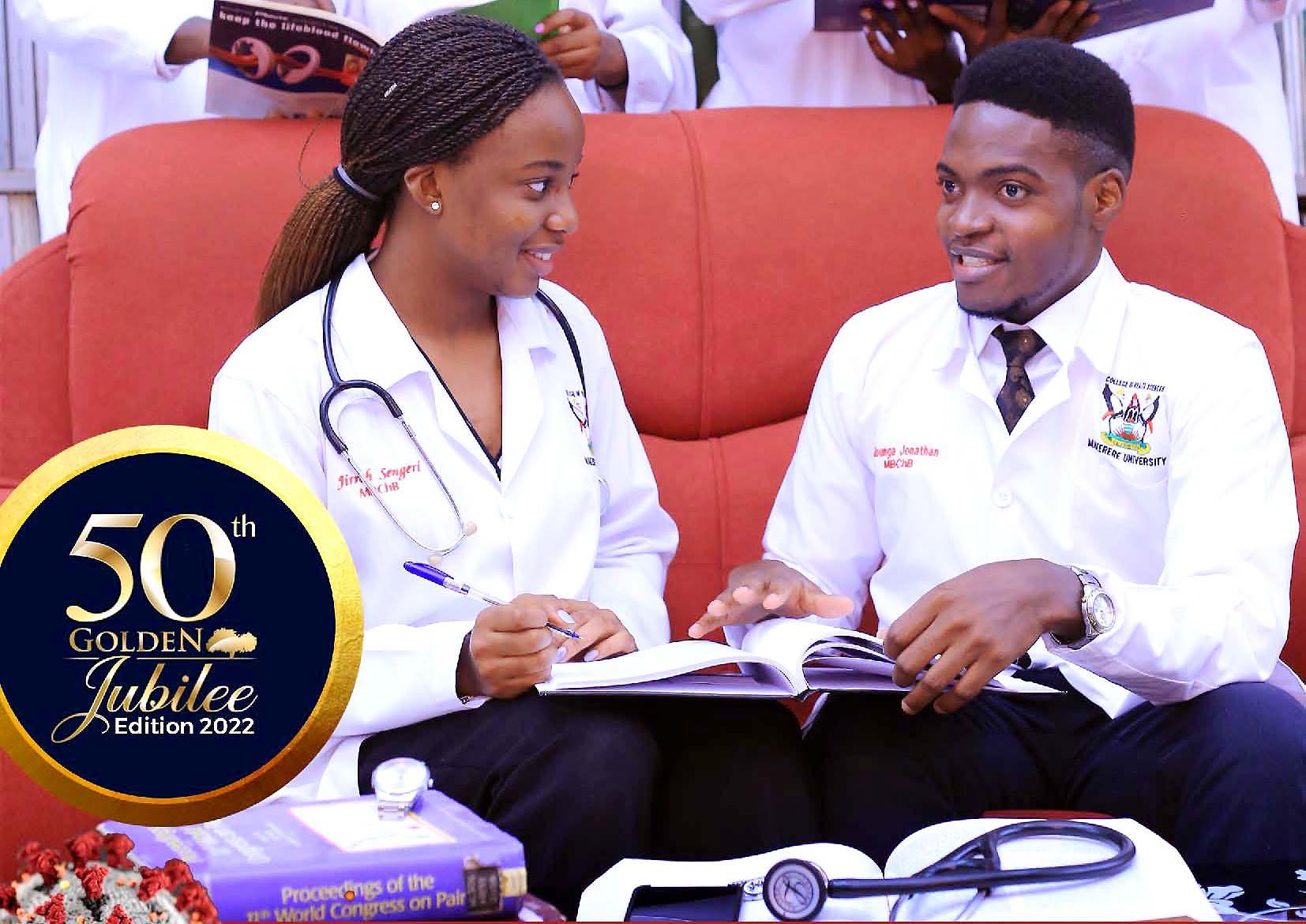 It's with great pleasure that I welcome you to the Golden Jubilee edition of this phenomenal journal. Yes, The Makerere Medical Journal marks 50 years of publication with this year's edition and all this has been made possible by the endless efforts and contributions of the Makerere University College of Health Sciences Staff and students because without your research submissions and financial support, the journal wouldn't have made it this far. To you reading this, thank you for contributing to the sustainability of this great project, year in year out.
Here's a quote to ponder on as you delve into this year's well-crafted articles and it's by Zora Hurston (1891-1960), "Research is formalized curiosity. It is poking and prying with a purpose." And doesn't that just define our purpose as researchers?!
This edition's articles cover pertinent topics ranging from Antimicrobial Stewardship, COVID-19 interventions, Oral Health amongst others. It also features student projects, write-ups on student-led organizations and societies that are making a difference in the life of a health sciences' student and many more interesting writings. Featured in this issue are international manuscripts from countries like Nigeria and we were also honored to work with other universities within the country and feature some of their students' articles.
I would like to extend my most sincere gratitude to my team of editors that engaged in a rigorous peer review process to ensure that the articles published are up to standard. As the editorial team, we are quite pleased to see the number of undergraduates involved in research steadily increasing and all the efforts that have been put in by the different stakeholders to see this happen are commendable.
With that said, I hope you enjoy every second of your read!!!
LINDA ATULINDA,
MBChB IV
EDITOR-IN-CHIEF,
Research and Writers' Club 2021-2022
Call for Applications: HEPI Masters Support Fellowship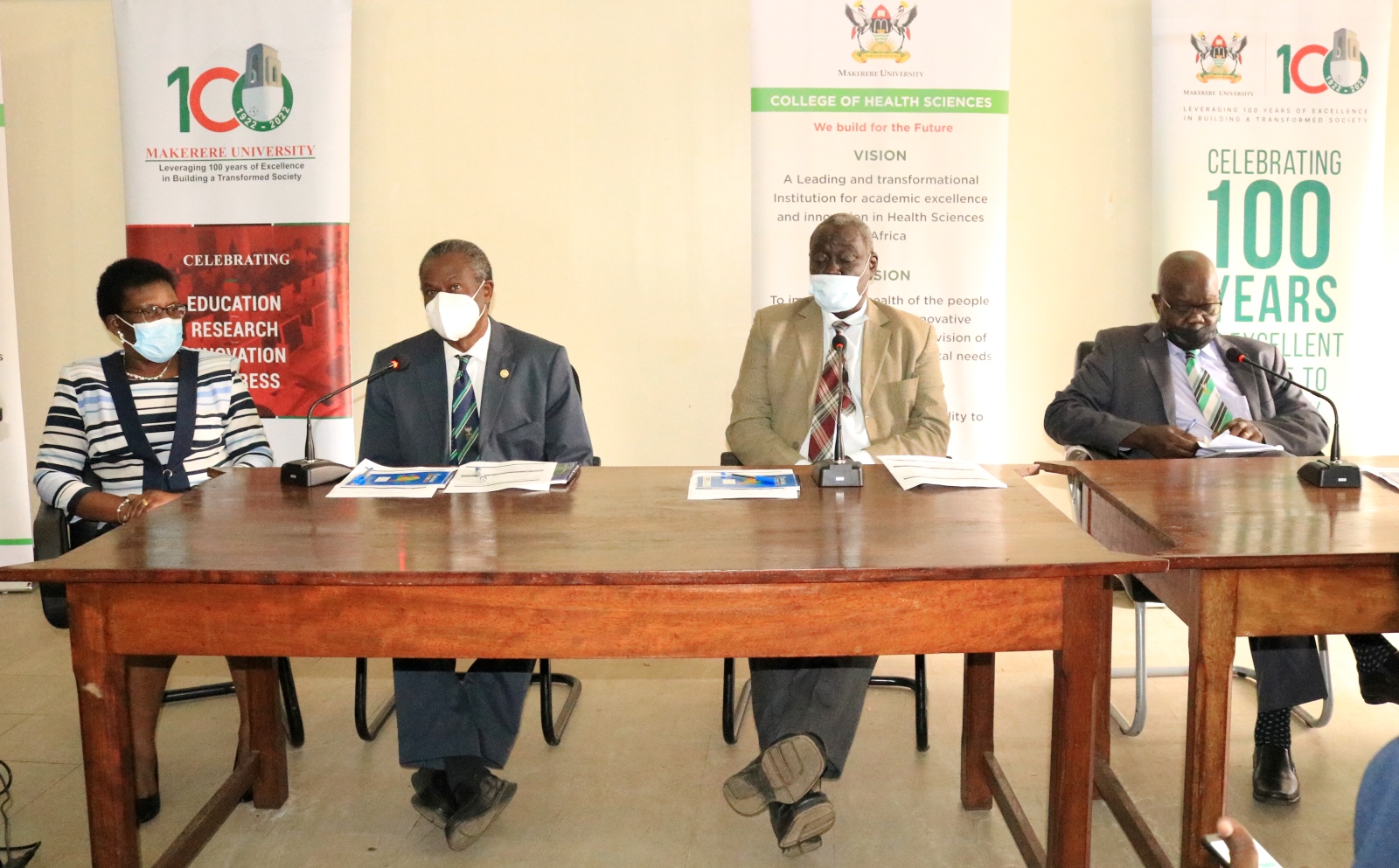 Applications are invited for the Health Professional Education Partnership Initiative (HEPI-SHSSU) Masters fellowship programme support from postgraduate students of:
Makerere University College of Health Sciences (MakCHS)
Kabale University School of Medicine
Clarke International University
Faculty of Health Sciences, Busitema University
The programme will support graduates in their final year of training leading to the award of a Masters degree on any of the Master's graduate training programs at the stated University for a maximum of 19 successful candidates.
The closing date for the receipt of applications is 30th September 2022.
Inquiries and Applications must be submitted to hepishssu@gmail.com
See attachment for more details