CTCA Job Advert 3 Positions: Clinical Trial & Training Coordinator, Data Manager, Project Admin.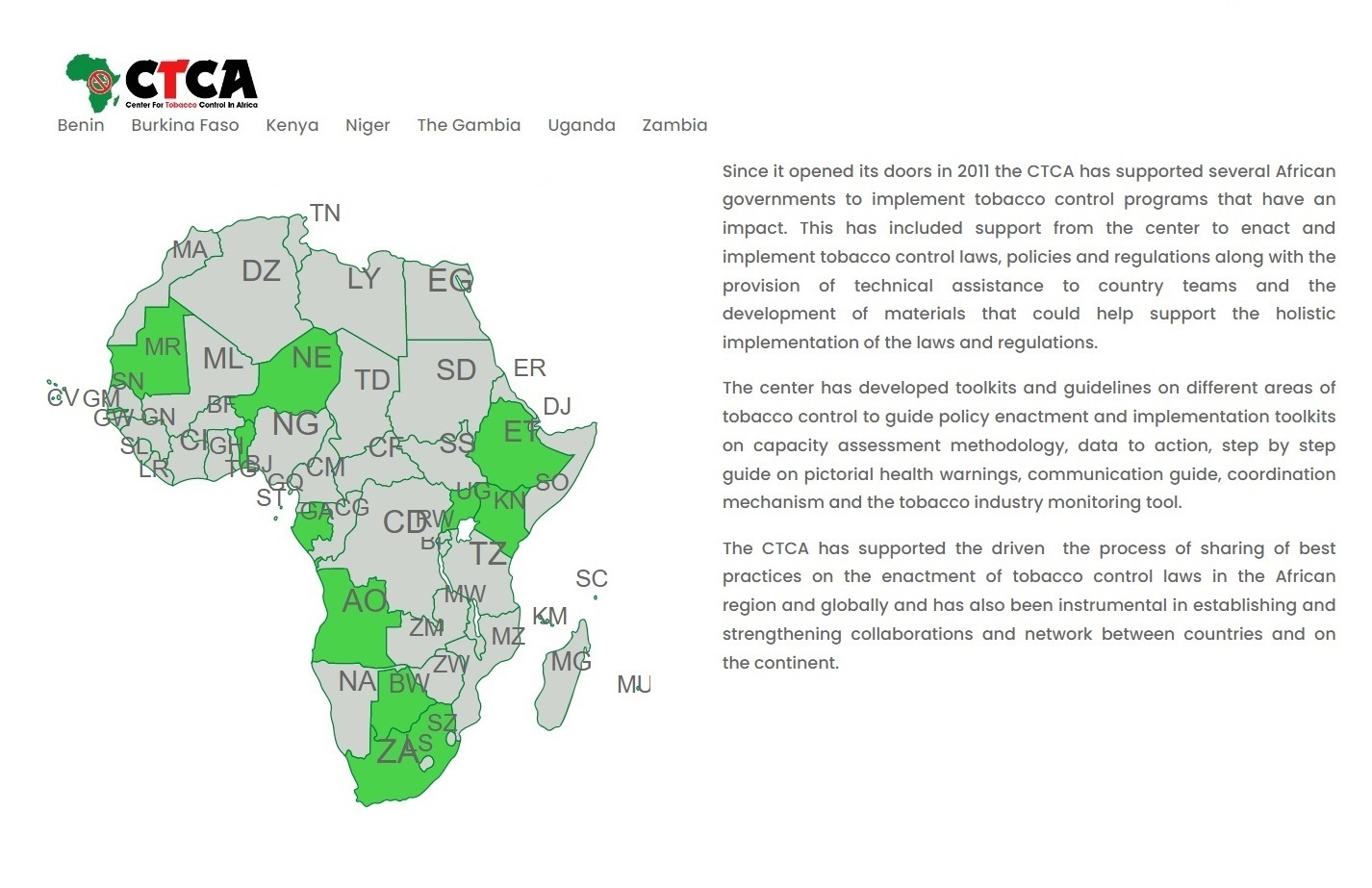 The Centre for Tobacco Control in Africa (CTCA), is a constituent entity of Makerere University and the School of Public Health responsible for capacity building and research for tobacco control in Africa. CTCA in collaboration with the University of Southern California (USC) are implementing a 5-year research project titled "Quit4Life+: Adapting and Evaluating a Phone-Based Tobacco Use Cessation Program for People Living with HIV in Uganda and Zambia". This randomized controlled trial aims to promote tobacco cessation among HIV infected persons through adapting a standard short message service (SMS) intervention tailored to meet the needs of PLWH (Quit4Life+) for tobacco cessation, and determining the efficacy of the SMS-based intervention through a randomized trial with current standard of care as the control, in Uganda and Zambia.
The study will provide insights into the efficacy, feasibility, and applicability of delivering tobacco cessation interventions by health care professionals at HIV treatment centers in two countries with different tobacco use patterns, policy environments, and health care resources and provide needed information to health care providers and policymakers looking for cost-effective tobacco cessation interventions to inform scaleup of tobacco use cessation in LMICs worldwide. The project is therefore targeting professionals with experience in training and exposure to health field to fill the following positions;
Clinical Trial and Training Coordinator
Reports Directly to: The Principal Investigator Quite4Life Project at CTCA.
Directly Supervises: None
Duty Station: Kampala, Uganda
The position holder is expected to facilitate and participate in training for qualitative data collection, piloting stage of the study happening in October 2022 and at the randomized trial stage and is expected to start work in October 2022. This is a specific, time-bound contract type of assignment and not full-time employment.
Job purpose
The objective of recruiting a Clinical Trial and Training Coordinator is to prepare the research assistants, interviewers, data collectors, data entrants to understand the requirements of the task to enable the perform and deliver quality work. Therefore, the project seeks to recruit a professional responsible for holding the research program training component to realize project goal and specific. The Training Coordinator will be contracted for specific segments covering October 2022 to April 2023.
Duties and Responsibilities
Conduct a study-wide training needs assessment and identify skills or knowledge gaps that need to be addressed
Development of the training plan that will cover direct training, mentorship, and training evaluation.
Design, prepare and order training aids and materials
Select appropriate training methods or activities such as simulations, mentoring, on-the-job training, professional development classes
Participate in review and development of materials, protocols, training manuals
Participate in development of annual work-plans addressing training and mentorship/research exchange needs for the collaboration.
Plan, coordinate and monitor trainee placement and how they fit in the study sites health service delivery
Assess instructional effectiveness and determine the impact of training on research assistants' skills and key performance indicators.
Gather feedback from trainers and trainees after each educational session
Partner with internal stakeholders and liaise with experts regarding instructional design
Manage and maintain in-house training facilities and equipment
Develop training reports
Other roles will include but not limited to

Ensure quality of the training processes and outputs
Check on deadlines of the training activities
Attend meetings
Qualifications
Proven work experience as a Training Coordinator, Trainer, Training Facilitator or similar role
Extensive knowledge of instructional design theory and implementation
Adequate knowledge of learning management systems and web delivery tools
A bachelor's degree in Medicine, plus a master's degree in Public Health
Have excellent communication skills, both oral and writing skills.
Proven ability to complete full training cycle:- assess needs, plan, develop, coordinate, monitor and evaluate i.e Possess training skills and experience necessary to analyse training.
At least 2 years' hands-on experience coordinating multiple training events in a research setting particularly RCTs
Experience coordinating multi-site /country programs reporting, and collaboration program management will be an added advantage.
Should have advanced computer skills, particularly statistical packages.
Experience with e-learning platforms

Data Manager
Reports Directly to: The Principal Investigator Quite4Life Project at CTCA through the CO-I, Leading Statistics and Data Management.
Directly Supervises: None
Duty Station: Kampala, Uganda
Job purpose
The objective of recruiting a Data Manager is to manage the quantitative data collected. Therefore, the project seeks to recruit a professional who will be responsible for managing the study data.
The Data Manager will;
Participate in the design of the data collection tools, data collection, and analysis
Take lead in the design of electronic data entry/capture files/ formats
Process data collection, and completing data collection tools
Take lead the development of data collection and data management standard operating procedures
Prepare regular checks on study data to help project management teams monitor data flows and data quality issues during the conduct of a study.
Ensure accuracy, accessibility and data security and confidentiality, and storage of study data files and subject records.
Participate in the preparation and execution of dissemination activities. These will include the preparation of technical reports, publications, blogs, PowerPoint presentations and engaging in-country stakeholders in dissemination activities.
Participate in manuscript writing.
Participate in meetings
Execute any other data management related duties that may be assigned from time to time.
Qualifications, Skills and Experience:
Suitable applicants MUST possess
A master's degree in either Biostatistics, Epidemiology and Statistics, or equivalent degrees.
At least two years of demonstrated relevant experience in managing health-related project research data, for projects of similar size and design.
Demonstrated statistical programming skills in statistical software and database management particularly using STATA, R and other any other relevant software.
Demonstrated experience in analytical skills and data management for projects of similar size and design.
Ability to work independently with minimal supervision, strong interpersonal communication, and ability to work with diverse sectors as well as meeting deadlines.
Ability to process, analyse, and present study results in a quality publishable format.
Experience in database design and data management.
Project Administrator
Reports Directly to: The Principal Investigator Quite4Life Project at CTCA
Directly Supervises: None
Duty Station: Kampala, Uganda
Job purpose
The objective of recruiting a Project Administrator is to support the administrative components of the study to realize the project goal. The project administrator will be contracted for specific segments covering October 2022 to September 2023, and is renewable upon satisfactory performance. The Project Administrator will be required at dedicate 50% of their time on the project.
Duties and Responsibilities
Work with the team to plan and track administration work for the Quit4Life+ project
Organize project events, liaise with delegates, venues and trainers as required
Perform clerical duties including typing, photocopying, scanning, faxing, filing, and mailing
Assist project leads in the development of logistics plans for meetings, trainings, field activities and workshops • Assist respective project leads in drafting and distributing letters; and seek confirmation of participation for events organized by Quit4Life+ project
Coordinating and scheduling conferences, meetings, and travel arrangements for traveling within and outside of Uganda
Determine needs and coordinate the procurement of office supplies, equipment, repair and maintenance services.
Ensure timely settlement of vendor payments (internet, transport, office rent etc.)
Monitor monthly project expenditure and compile a quarterly budget request
Support finance department with invoicing and expense tracking
Coordinate with accounts for the submission of complete and accurate financial report
Any other duties as assigned by the Principal Investigator
Qualifications and Attributes
Degree in business administration with a bias in either or accounts, finance, and administration, and any other related field.
At least 1 years' experience in administrative work
Excellent verbal and written English language skills
Financial management skills
Exceptional organizational skills and attention to detail
Proven capacity to take initiative and willingness to learn new skills as needed
Strong work ethic and the ability to work well independently and as part of a team
Outstanding interpersonal skills and ability to interact with individuals at all levels including the ability to communicate in an effective manner with a wide range of stakeholders
How to apply
i) Qualified and interested candidates are invited to submit their application documents and a motivation letter clearly highlighting the position being applied for and address this to;
The Dean,
Makerere University School of Public Health,
College of Health Sciences, Makerere University,
P.O. Box 7072, Kampala, Uganda
ii) Application Documents
a) Motivational Letter
b) Resume with contacts of 3 professional referees
c) Copies of all relevant academic documents
iii) Soft copies of the applications should be submitted as one PDF file to the following email address EOI@ctc-africa.org by 5:00pm on Wednesday, September 7, 2022. Please quote the position you are applying for in the subject head of your email.
Mak's GMI Labs Authorized to Conduct DNA Paternity Testing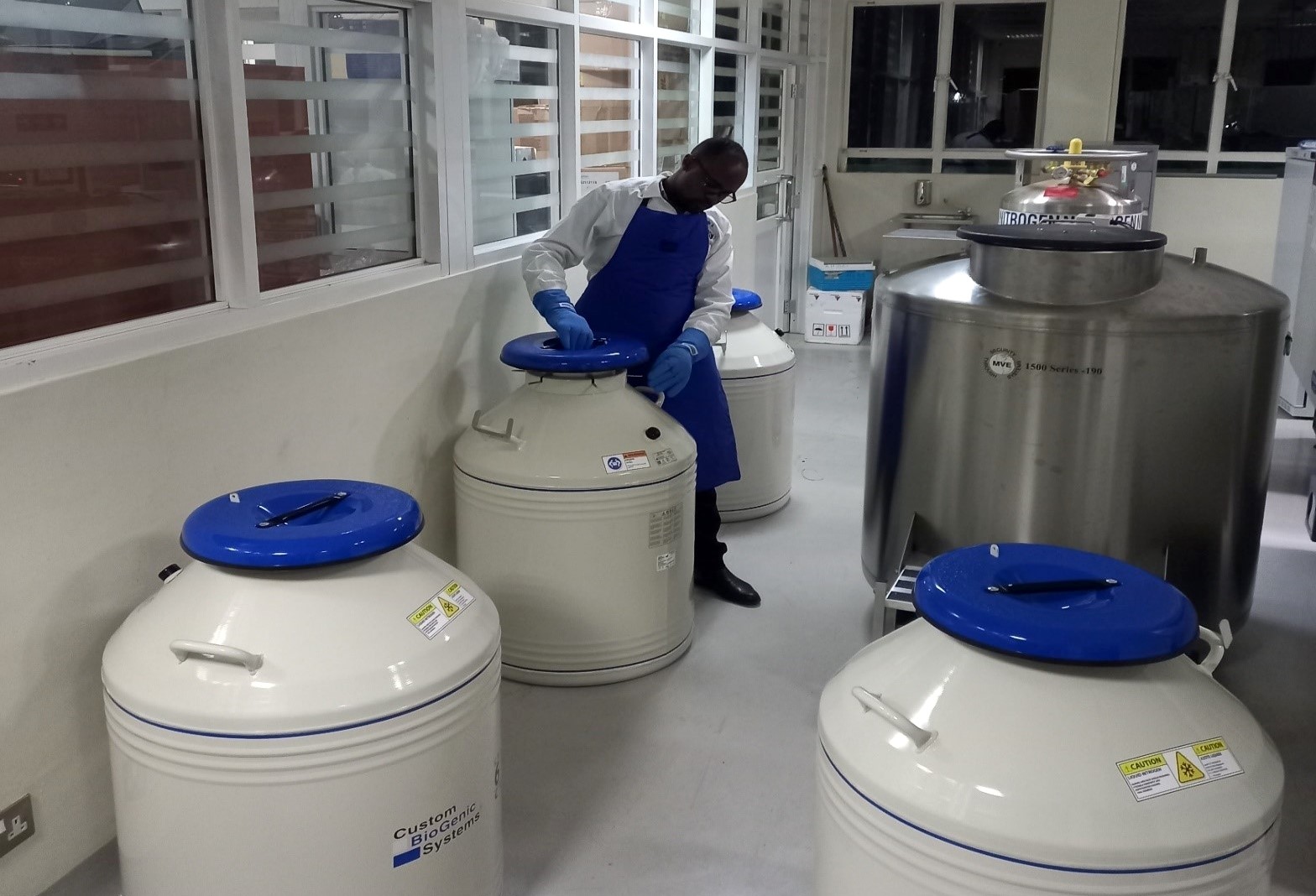 The Genomics, Molecular, and Immunology Laboratories (GMI Labs), operating under the auspices of the Makerere University Biomedical Research Center (MakBRC), have achieved another significant milestone in their journey of diagnostic excellence. The labs, renowned for their pivotal role in infectious and non-infectious disease research, have received official approval from the Director General Health Services at the Ministry of Health (MoH), Uganda, to conduct DNA Paternity Tests.
Situated at the Dept of Immunology & Molecular Biology under the School of Biomedical Sciences at the College of Health Sciences, Makerere University, the GMI Labs have been at the forefront of cutting-edge research, diagnostic testing, and training initiatives. Their remarkable contributions during the COVID-19 pandemic, where they conducted nearly a million PCR tests, underscored their unwavering commitment to public health and scientific advancement. The labs' exemplary performance and reliability were further highlighted by their successful management of two critical COVID-19 prevalence surveys. The findings of these surveys served as foundational data for crucial decisions guiding the country's lockdown strategies and phased reopening, earning commendation from the President and the Ministry of Health.
This latest authorization from the Ministry of Health marks a significant expansion of the GMI Labs' diagnostic capabilities. With the approval to conduct DNA Paternity Tests, the labs are now equipped to offer a crucial service addressing the need for accurate and reliable genetic testing for determining biological parentage. In a letter dated 22nd November 2023, the Director General Health Services emphasized the laboratory's rigorous adherence to international standards, proficiency in molecular biology techniques, and their proven track record in delivering precise and credible results. This approval further solidifies the labs' position as a trusted institution for advanced genetic diagnostics in Uganda.
Prof. Moses L Joloba, the Director of the GMI Labs, expressed immense pride in the team's dedication and expertise that led to this authorization. He highlighted the labs' commitment to upholding the highest standards of ethical practice, confidentiality, and accuracy in DNA paternity testing, ensuring the delivery of dependable results crucial for legal, personal, and familial purposes.
The inclusion of DNA Paternity Testing within the GMI Labs' list of services aligns with their overarching goal of advancing healthcare through state-of-the-art diagnostics, research, and education. This milestone represents not only a significant achievement for the labs but also a valuable resource for individuals seeking reliable and comprehensive genetic testing services. As the GMI Labs continue their unwavering commitment to excellence in healthcare and research, this new capability reaffirms their pivotal role in advancing the frontiers of molecular diagnostics and genetic testing in Uganda, working closely with reputable institutions such as Makerere University Hospital and other top-notch health facilities.
MNCH e-Post Issue 121: Learning from Nsambya Hospital Human Milk Bank to inform national scale-up & save preterm babies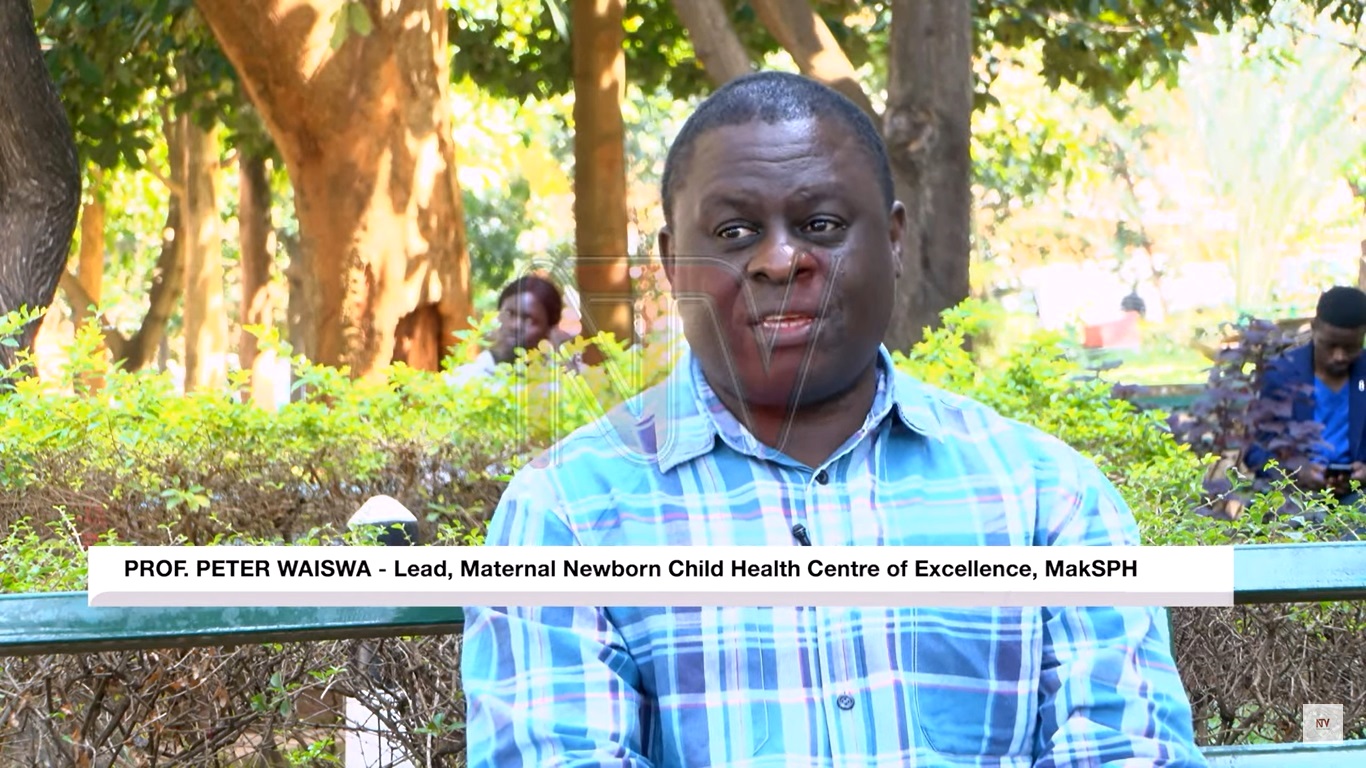 Welcome to this exclusive interview with Prof. Peter Waiswa, lead expert from the Makerere University Centre of Excellence for Maternal, Newborn, and Child Health. Dr. Victoria Nakibuuka from St. Francis Nsambya Hospital, and Dr. Jesca Nsungwa from Ministry of Health Uganda. In this video, they discuss a groundbreaking innovation in Uganda's healthcare landscape: the country's first-ever human milk bank at St. Francis Hospital Nsambya. This initiative represents a significant stride towards improving the survival rates of premature and vulnerable infants by ensuring access to essential breast milk, even when mothers are unable to produce enough. Watch Video
Click here to View the full MNCH e-Post Issue 121
METS Newsletter October 2023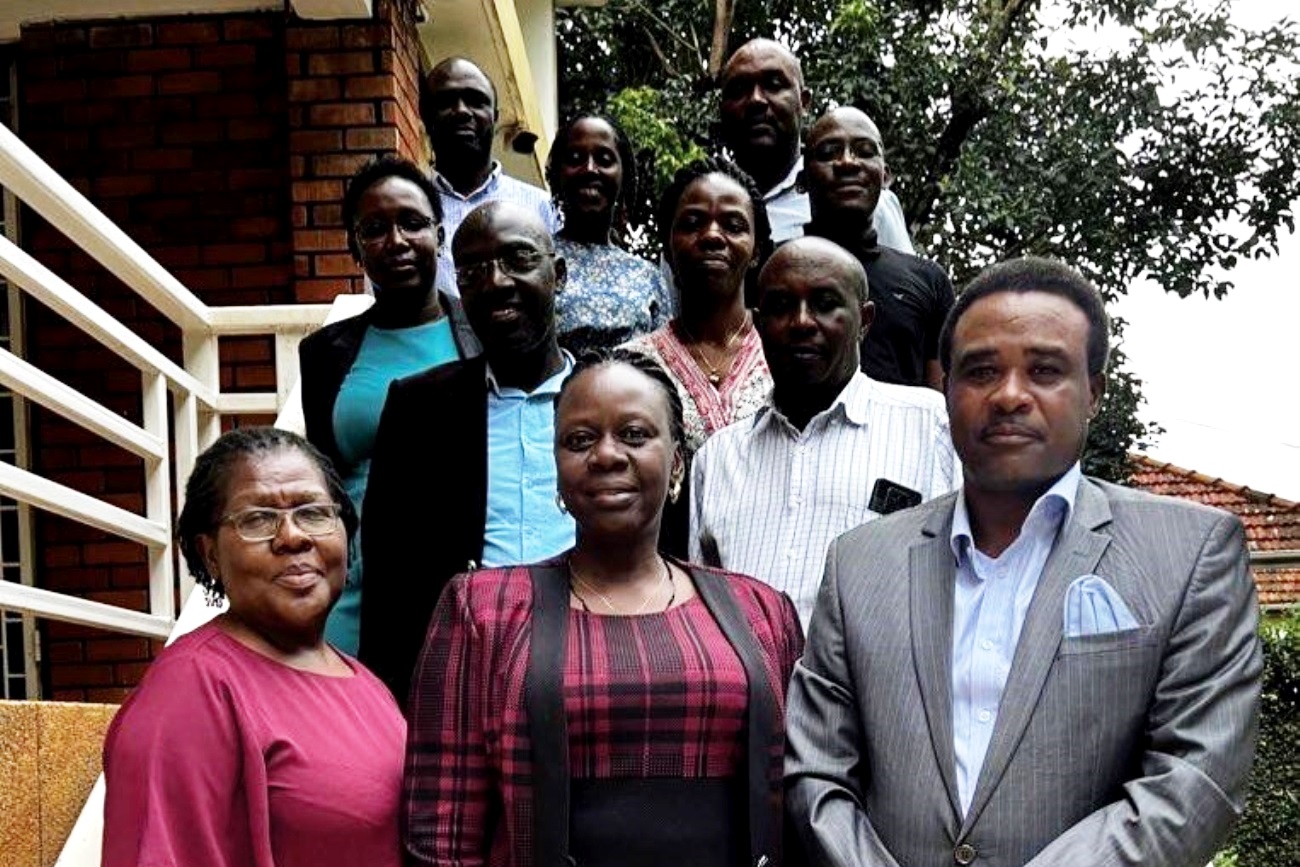 The Monitoring and Evaluation Technical Support (METS) Program is a 5-year CDC-supported collaboration of Makerere University School of Public Health (MakSPH), the University of California San Francisco (UCSF) and Health Information Systems Program (HISP Uganda).
Highlights of the METS October 2023 Newsletter
Strategies for Enhanced Disease Surveillance and Public Health Response in Uganda

The MoH Department of Integrated Epidemiology Surveillance & Public Health Emergencies (IES&PHE) Head, Commissioner Allan Muruta (Dr) visited METS to acquaint himself with the various surveillance activities supported by the Program.
Commissioner Muruta emphasized the need to build the capacity of districts and regions to conduct surveillance activities by training the relevant staff and establishing surveillance focal points at health facility levels.
He further emphasized the importance of linking laboratory data to the District Health Information System (DHIS2) and ensuring that different systems are interoperable.

Improving quality of data for HIV testing services (HTS) through regular assessments

MoH has been conducting Data Quality Assessments and Improvement (DQAI) activities to inform program planning, monitoring, and performance management. HIV testing services (HTS) inter was conducted in 16 regions, 81 districts, and 111 health facilities in partnership with 26 Implementing partners.
The HTS DQA has improved data management, infrastructure, and understanding of indicators. Specific staff assignment at each HTS entry point has proven effective, and use of the UgandaEMR system for reporting has yielded positive results.

Shaping Uganda's Healthcare Data Landscape

METS has maintained a strong collaboration with the Ministry of Health (MoH) providing invaluable technical support in developing various strategic guidelines for the country. These guidelines include the Uganda Health Information Exchange and Interoperability (HIE) Guidelines, the Uganda Health Data Protection and Confidentiality (HDPC) Guidelines, and the Uganda Health Data Sharing, Access, and Use Guidelines.

HIE and HDPC guidelines have received the endorsement of the Health Information, Innovation and Research (HIIRE) Technical Working Group (TWG), awaiting presentation to the senior management team at the MoH for final approval.

Empowering Health Professionals: PrEP Training in Hoima District

MakSPH-METS has taken a proactive stance in supporting Monitoring and Evaluation (M&E) for key populations through the development, management, and conducting trainings on the use of the PrEP tracker system across various agencies.
METS conducted a 5-day training on the KP/PrEP Tracker system in Hoima district. Moving forward, facility staff will be able to enter data on PrEP services into the system in a timely manner, analyze the data, and use it for program improvement.

Gallery

HIV testing services (HTS) Data Quality Assessments and Improvement DQAIs
Interagency cervical cancer on-site mentorships
Orientation in KP tracker-Soroti
TDY from CDC headquarters visit to METS
M&E orientation meetings for new Implementing Partners
Planning meeting for Cross Border Data Sharing-Busia