CEES in Kiboga Community Engagements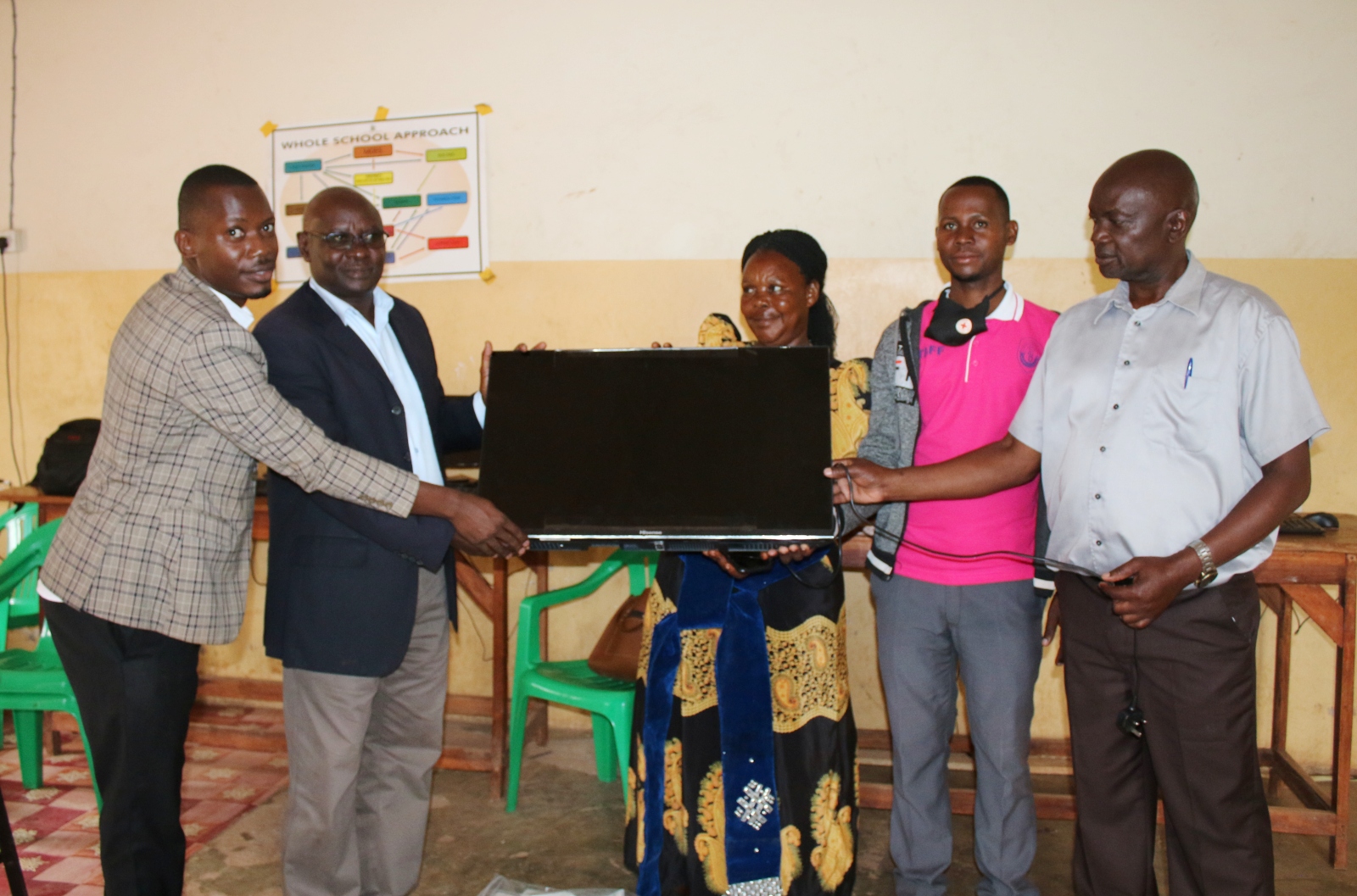 Dr. John Ssentongo and Mr. Stewart Mukiibi from the College of Education and External Studies handed over a Smart TV to officials of Lwamata Seed School in Kiboga District. The device will be used in the teaching of Biology, Chemistry and Physics in laboratories.
Teaching is done using simulations because of the lack of laboratory equipment in some of the Universal Secondary Education (USE) schools in the country. The team earlier conducted trainings for staff and students on how to use simulations in conducting labs.
The project was carried out in four schools, namely; St. Paul Kayunuzi S.S. Kyotera District, Lwamata Seed School in Kiboga, Kasaka S.S. in Gomba and Nakasoga S.S. in Rakai. The research is funded by Makerere University Research and Innovations Fund (Mak-RIF).
Improving performance in Science subjects: Mak scholars translate science books into local languages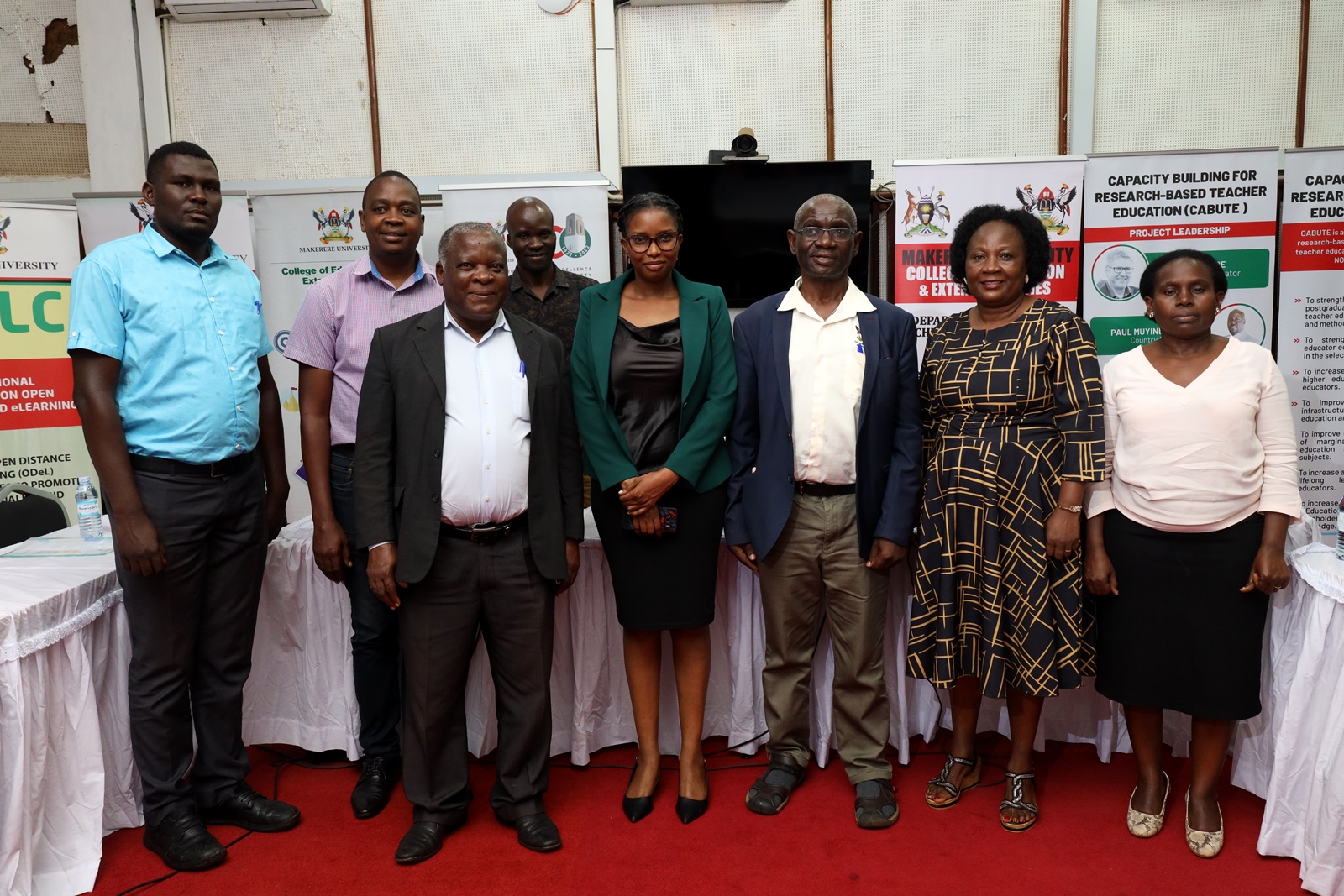 Makerere University scholars have translated science terms into local languages to ease learning of the students in lower primary classes.
The scholars include Dr Henry Busulwa, Dr Harriet Nabushawo, Dr John Ssentongo, and Dr Allen Nalugwa.
The quartet conceived the idea of translating learner's materials in 2020 after conducting research that showed that there was decreasing interest and performance by learners in science subjects.
They (scholars) therefore translated two resource books into Luganda and Lumasaaba languages following the thematic curriculum of lower primary to help learners easily grasp the content taught when they reach primary four. The lower primary curriculum directs teachers to teach children in their mother tongue from primary one to primary three and start learning in English only when they reach primary four.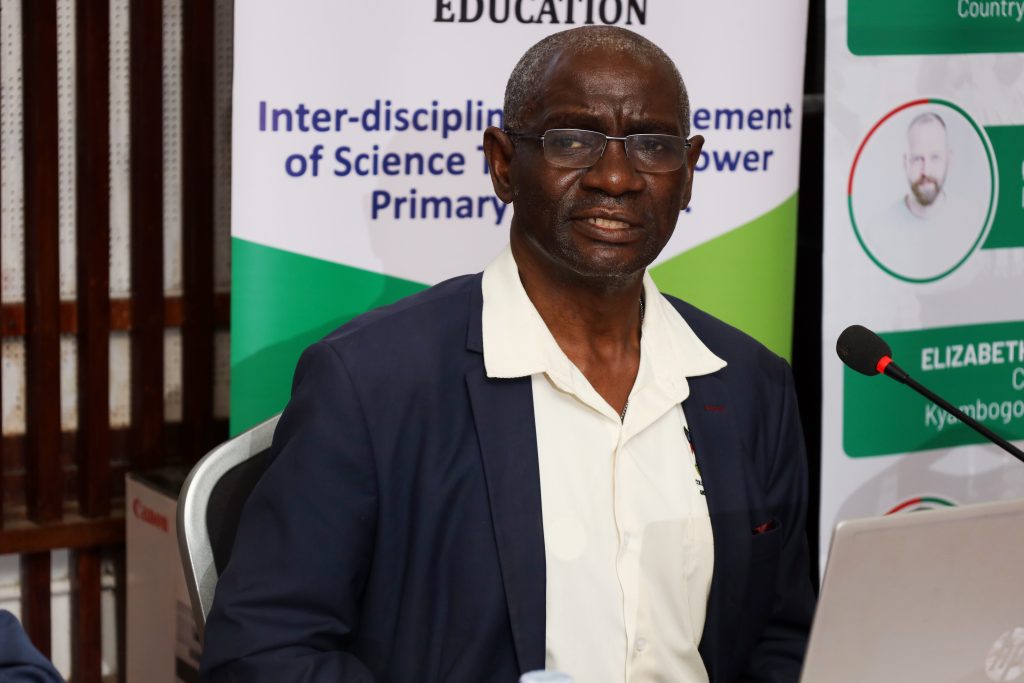 Dr Busulwa, the Principal Investigator of the project found out that between 2015 and 2019, less than 5000 pupils got distinctions in science and over 1000 children failed completely.
"This is because these children are not given a chance to learn most of the terms in their mother tongue. They may be knowing something in English but cannot translate it to their local language which is not right," he said.
The scholars therefore conducted research in a project dubbed "inter-disciplinary enhancement of science education in the Uganda Primary thematic curriculum", a project funded by the government of Uganda through Makerere University Research and Innovations Fund (Mak-RIF).
The innovators interacted with teachers, learners and elderly persons in Mbale, Manafwa, Mpigi, Lwengo, and Masaka districts to give them the suitable terms for the science terms.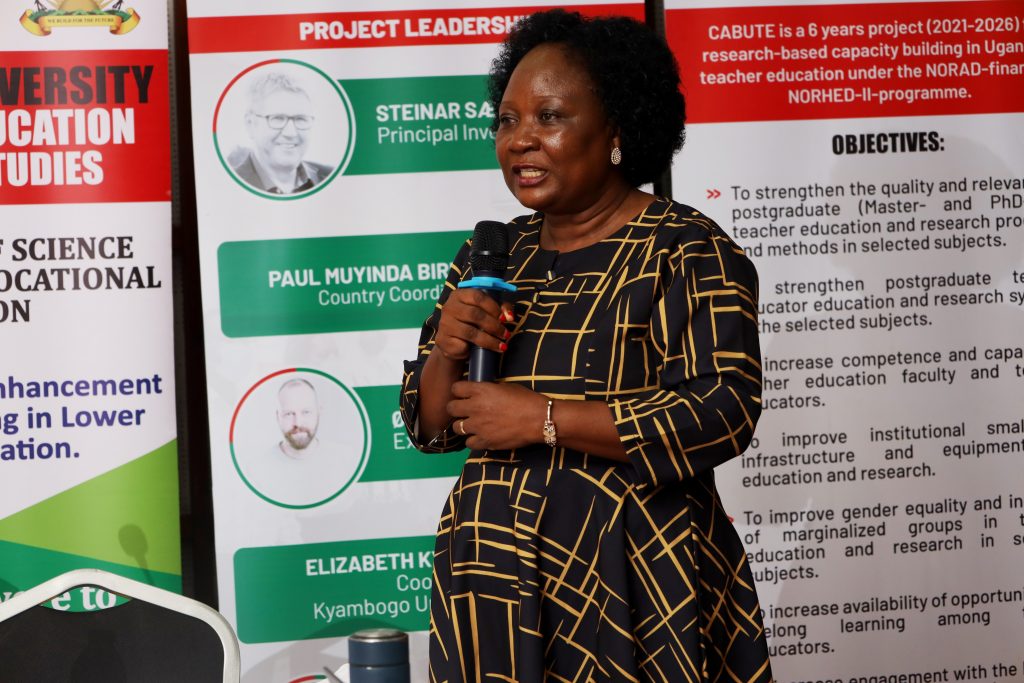 "We sampled 24 thematic curriculum teachers, 24 elders and used instruments like questionnaires and Focused Group Discussions. We were however surprised to find out that at least 80 percent could not translate science terms into their mother tongue," he noted.
The scholars also found out that there is no science subject in lower primary, they rather incorporate different terms in Literacy I and Literacy II subjects.
Out of the teachers who teach lower primary, the study revealed that very few teachers from the sample taken have taught for over four years.
He further explained that schools in the villages use local languages a lot unlike those in urban centers which do not follow the thematic curriculum.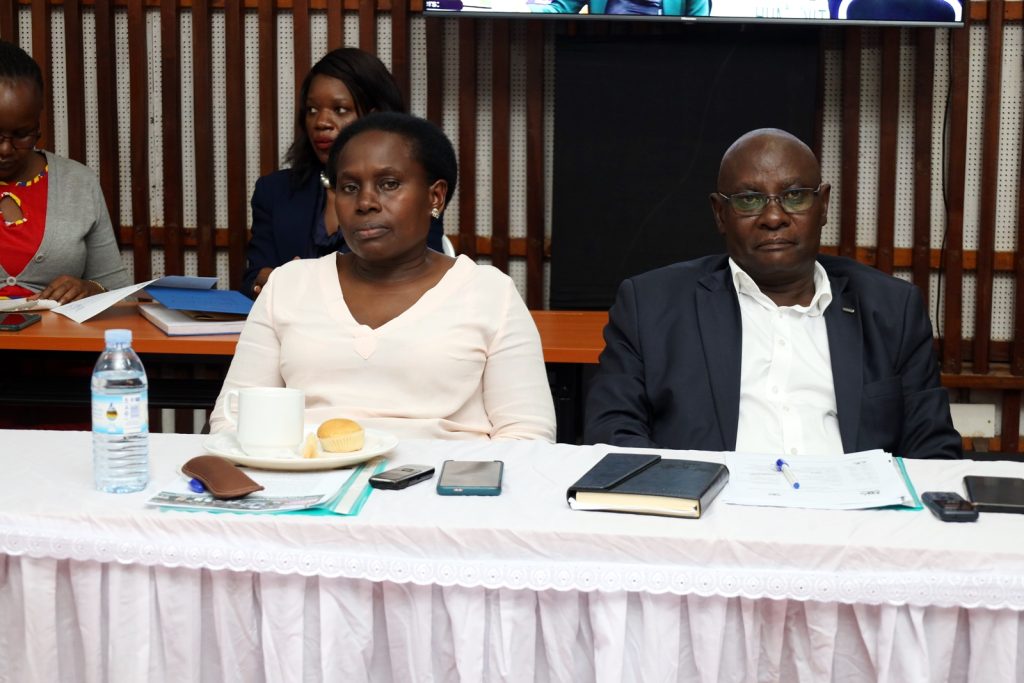 "Many teachers are relatively young and they can't teach in local languages. A good percentage of teachers could not articulate the science in the themes and yet some were not comfortable teaching science in local languages," he added
The books will help teachers to teach science comfortably without struggling.
Prof Anthony Muwagga Mugagga, the Principal of the College of Education and External Studies, lauded the principal investigator for having pulled through the project saying, "Last year, many Biology students in the country failed. We look at the failure of science students at Advanced level as having stemmed from primary school because students do not understand the meaning of what they study.
He added: "Abroad, science is taught in their mother tongue for example Britain, where their mother tongue is English. Your study does not only solve the problem of teaching science but also medicine. We have lost a lot of medicine because we don't know about them."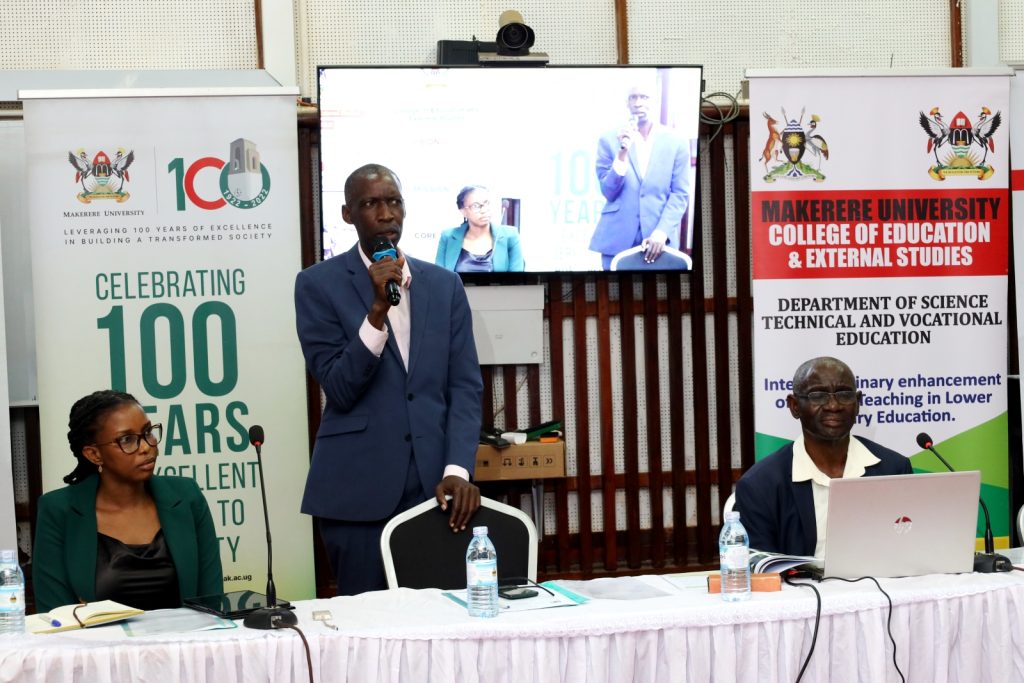 He thanked the team of scholars for rejuvenating the traditional learning and noted that their intervention at a lower level will make things better.
Ms Lovenance Napokoli, a teacher from Mbale who helped researchers in developing the Lumasaaba book noted that the book will be useful to the learners and teachers since it translates words from a local language to English.
"Many teachers have been finding it difficult to teach children because they don't understand what they teach in their mother tongue. The innovation is therefore timely and it will help teachers in conveying what they teach to learners."
Mr Michael Ssonko, the representative from Wakiso district noted the challenge they have is that elders who used to teach science had better knowledge than the people currently teaching science and noted that current learners are not getting the information required.
Ms Gloria Naggayi, the Research Support Officer who represented the Grants Management Committee said the innovation has a foreseeing impact on the education sector and if they are taken up by the Ministry of Education a lot will be changed.
The resource books are designed following the thematic curriculum of lower primary and if the government provides more funding to the project, the materials will be replicated into other local languages.
The National Curriculum Development Center (NCDC) asked the scholars to digitalise their resources such that it can be read by many people.
Dr Deborah Magera, the representative of NCDC noted that children can only understand science concepts in the language they understand.
Police approves new compulsory soft skills training course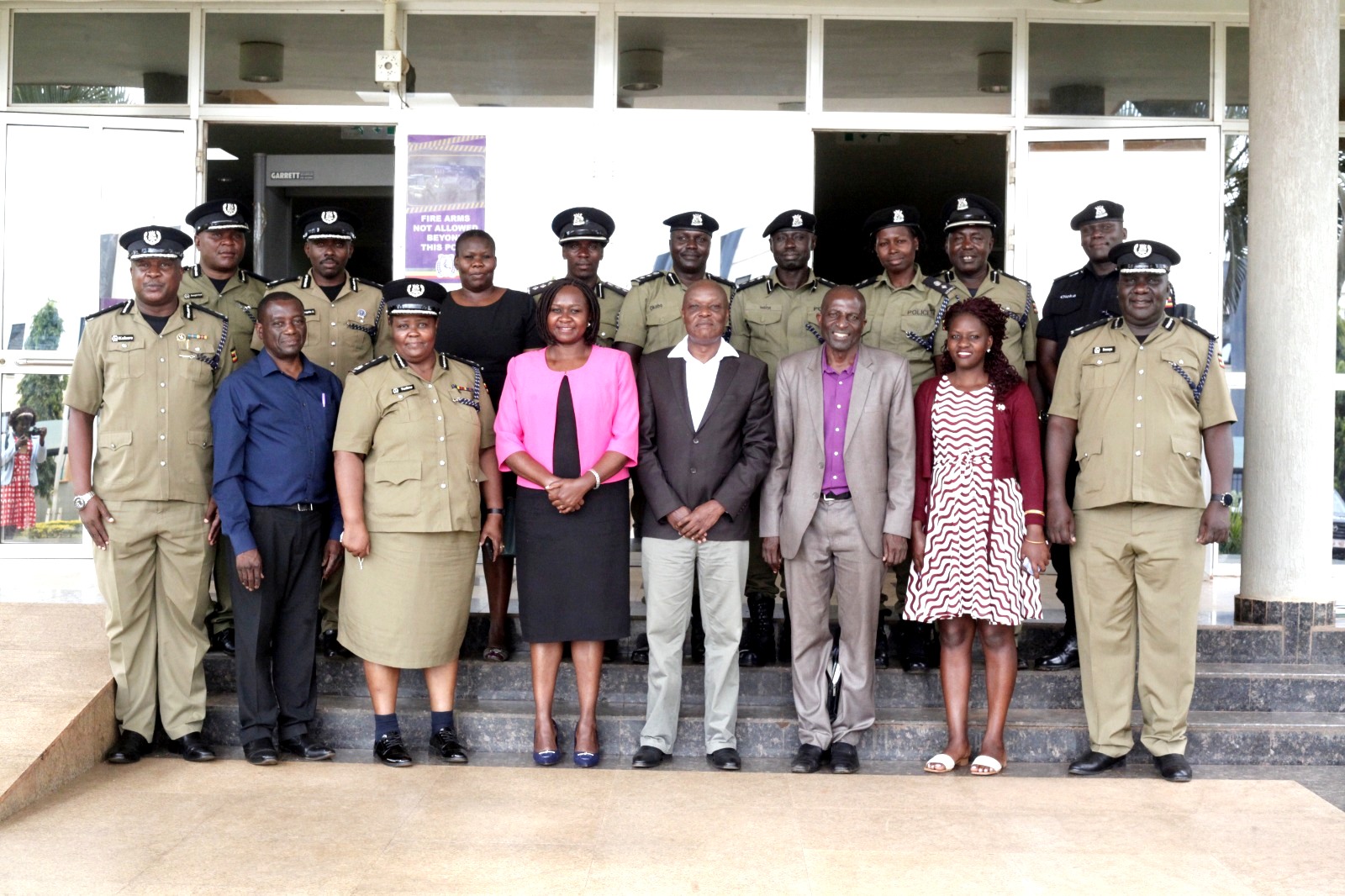 The Uganda Police Force (UPF) in partnership with Makerere University have approved a new training course intended to impart soft skills in police trainees.
The program dubbed "Promoting community policing by integrating soft skills in Uganda Police training" funded by the Government of Uganda through Makerere University Research and Innovations Fund (Mak-RIF) is expected to be rolled out in 2025 and it will be part and parcel of the police training course.
SCP Anne Tusiime, the Deputy Director Human Resource Development, embraced the program and pledged support for the course.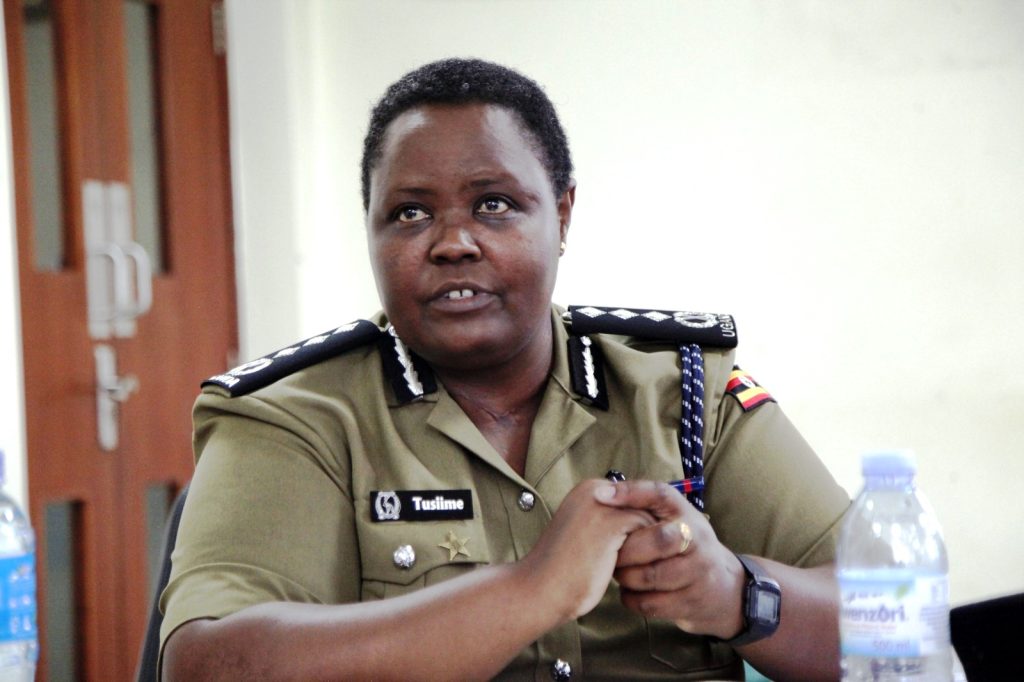 "I believe with this project that is ongoing, we are heading to making the force better," she noted
This idea was conceived in 2020 by Dr Badru Musisi, a senior lecturer at the College of Education and External Studies (CEES) and the Principal Investigator (PI) following the public's outcry that police is brutalising people and the general feeling that police is anti-people.
SCP Tusiime revealed that they are facing challenges arising from lack of soft skills and those having the skills lack the tactics to use those skills.
"While we have put in much effort, we still have some challenges, especially from lacking skills or having skills and we don't use them the way they are supposed to be used. And picking from our name, some of the skills are typically hard skills not soft ones. And so we end up losing out some bits," She added after approving the course during the workshop which was held at the Police headquarters in Naguru, Kampala on November.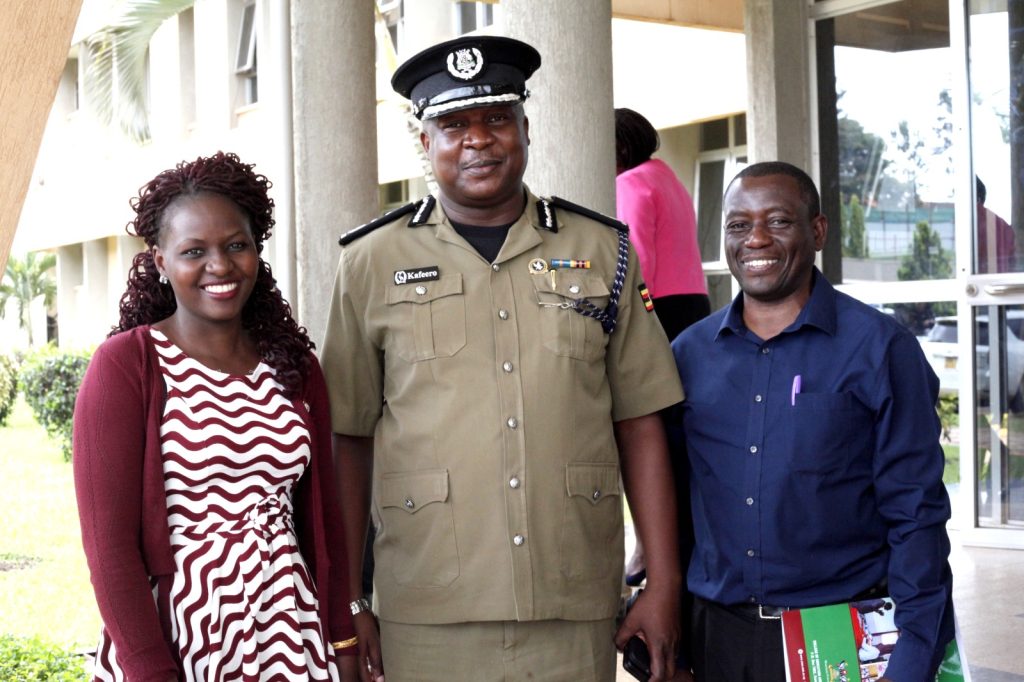 She asked the team of the principal investigators to design a way how skills that may look to be hard, can be simplified and made a little bit softer.
"Let's hold our hands to see that we pull it through. The pledge on behalf of the force is that we are committed to human resource development. We pray that this project will give us a serious backup in whatever we are doing," SCP Tusiime emphasised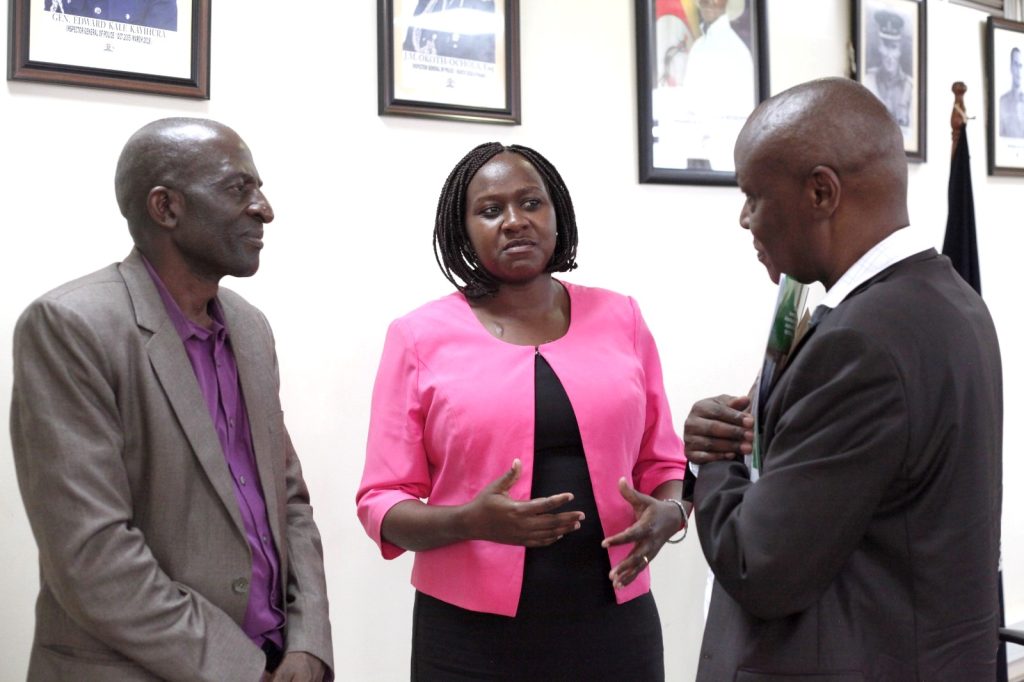 SCP Fred Enanga, the Police Spokesperson told the team of researchers that when passing out officers, they are trained in soft skills because in exercising their duties, they use negotiations but the practice has not been direct as this course is intending to do.
Dr Musisi revealed that the three-year project has finally started to bear fruits after soft skills taxonomy was approved by the top officers.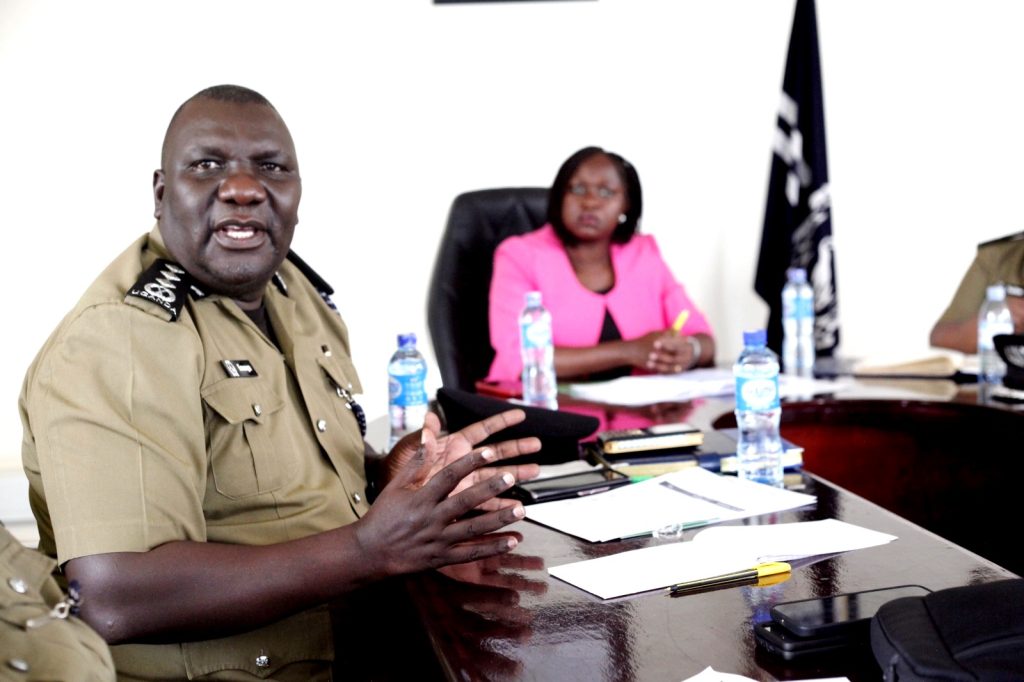 "We are going to use the soft skill taxonomy to develop a transformative framework for embedding soft skills in police training programs," he noted.
On this move, researchers believe that when they secure the balance between the hard and soft skill policing, community policing will ultimately be promoted saying, "We expect to have police officers that build a cordial relationship between the force and the community."
After developing the transformative framework, Dr Musisi noted that they are going to train the instructors of all police training schools and colleges in the country how to use that framework to embed soft skills in their routine training programs.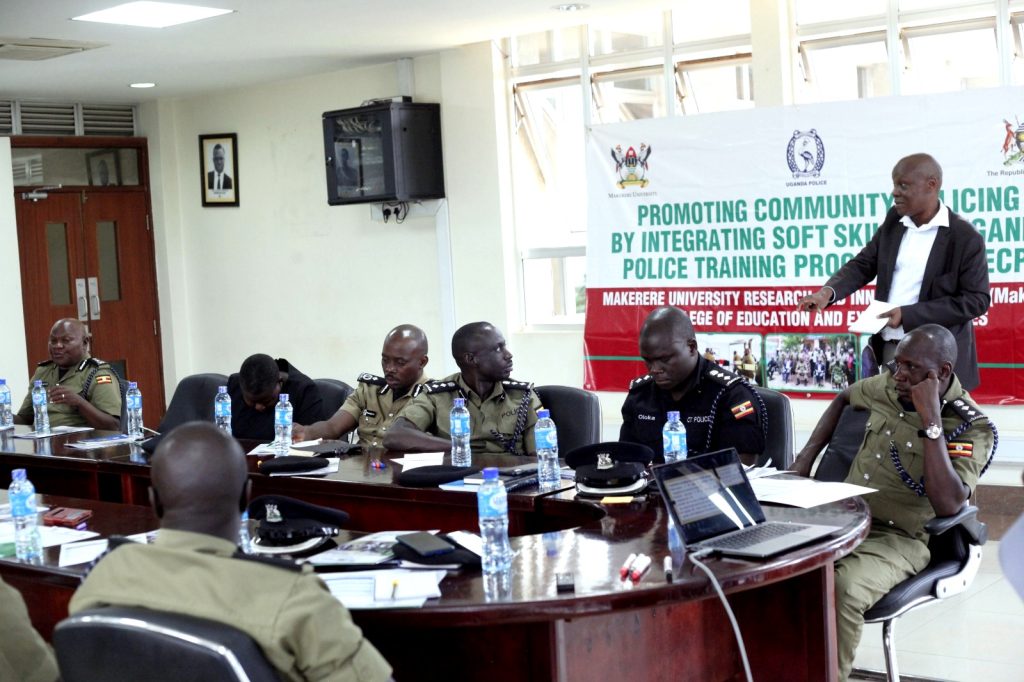 "The soft skills taxonomy is going to give us a foundation of which soft skills are going to be embedded. And our next step is to develop the transformative framework for embedding soft skills that will be tested, refined, passed and thereafter in the third year, we shall be rolling it out," he revealed.
Ms Evelyne Baelvina Nyachwo, the Research Support Officer from Mak-RIF who represented Prof Fred Masagazi Masagazi revealed that the Makerere University Research and Innovations fund (Mak-RIF), funded by the government of Uganda and started in 2019 to support research to provide solutions through innovations to the current challenges Ugandans face.
"We receive money to support research and so we give this money to Makerere lecturers so that they can be able to develop ideas which are majorly tailored to solving our local problems. We identify what is disturbing us and then through research, we come up with the solutions and innovations to solve these problems." she said 
She noted that this project was very timely owing to the issues coming up between the community and the police. "There is limited trust and yet police are supposed to be an arm that protects the community. We want to ensure that our officers have extra soft skills added to them to ensure that they can serve the nation but also become better people and provide better service," she added.
Student teachers join hands to make a difference in the environment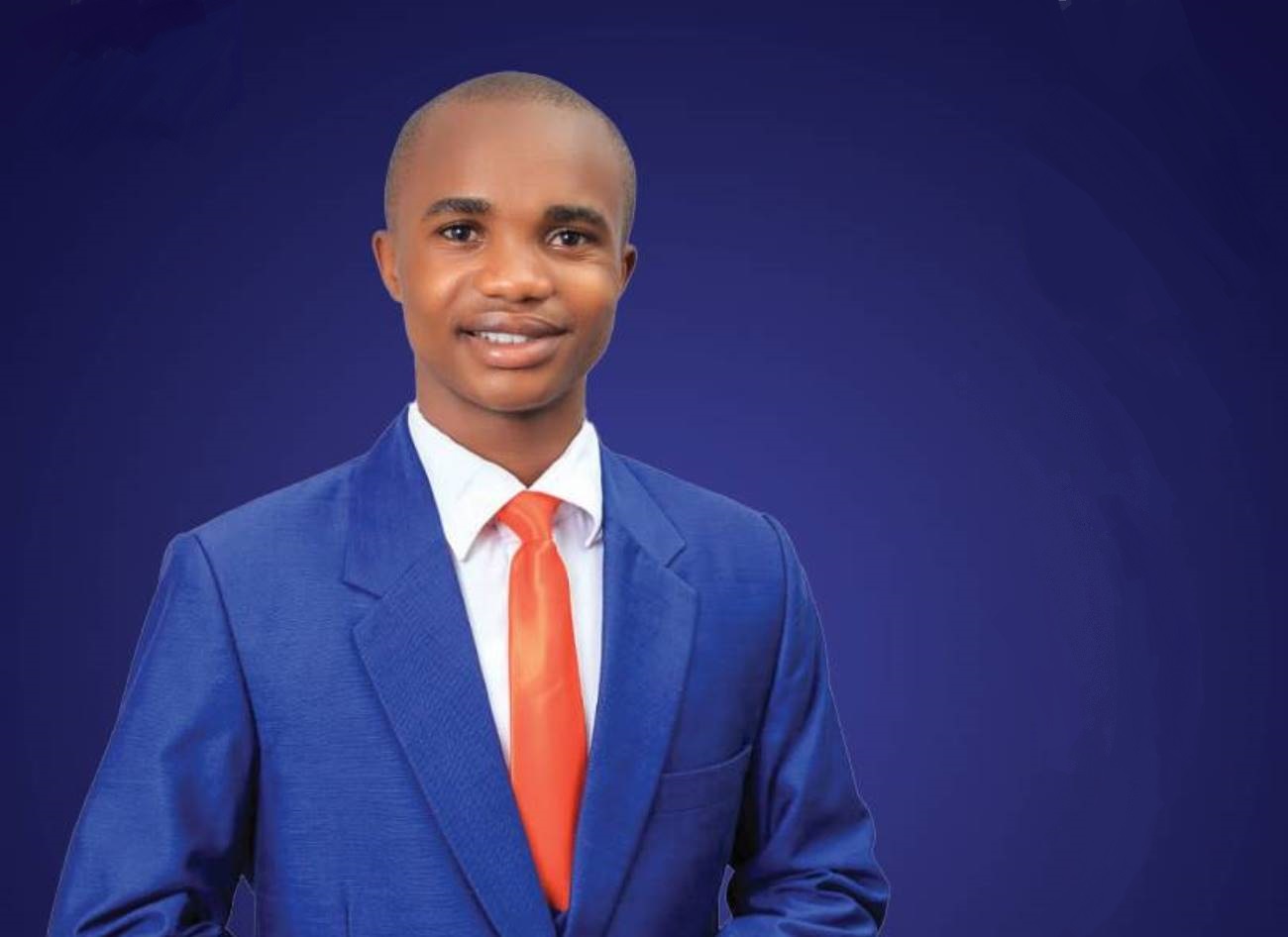 On Thursday, November 9, 2023, students of the College of Education and External Studies (CEES), mobilized by the college chairperson, Mr Ssebina Solomon, united in a display of environmental conservation as they gathered to pick litter around the Makerere University premises under the theme "The teacher's walk against littering in Makerere University."
The main goal of the event was to rebrand the teaching profession and reawaken teachers as agents of social change. The teacher's walk also emphasized the critical role of teachers in shaping morals, values, and character, of their learners and those around them. " Teaching is a noble profession that shapes generations to come, yet often faces challenges and misconceptions," Mr Ssebina said.
To counter these stereotypes and create a positive image, the teacher trainees at Makerere University decided to come together in an activity that would not only benefit the environment but also highlight their dedication to their chosen profession.
Littering being a common and widespread problem throughout the country that not only affects the aesthetic appeal of the environment but also poses serious health concerns, calls for intervention countrywide. The CEES Community took initiative to ensure a litter free Uganda starting with their very own campus grounds.
The event kicked off at around 9:00am and was officiated by Dr. Muhammad Kiggundu, The Head Department of Languages. The students started by cleaning their very own college grounds and moved to Mary Stuart hall picking up any litter found along the streets. The trek continued to the western gate, CEDAT, CONAS , CHUSS and ended at the Complex hall. Here the students sang the national anthem, the Makerere University anthem and Buganda Anthem which depicted the nationalistic and patriotic spirit embedded in the teacher solidarity.
Mr Bakulumapagi Ibrahim, one of the event organisers noted, "Today was a testament to the strength of community spirit. We achieved a lot in just a few hours, and this is just the beginning of our efforts." The students came back to CEES where they were welcomed back and given lots of logistics to share.
The success of this cleaning picking event has inspired hope for future initiatives aimed at preserving the environment and fostering a strong sense of community responsibility. It showcased the power of collective action and community spirit in addressing environmental challenges. It was a reminder that small steps, when taken together, can lead to a cleaner, more sustainable future.
In summary, the litter picking event carried out by teacher trainees from Makerere University was not just about cleaning up the campus; it was a bold statement to the world. It demonstrated that the teaching profession is not confined to the four walls of a classroom but extends to the community and beyond. By taking the initiative to reshape public perceptions of teaching, these future educators are exemplifying the qualities that make teaching a profession of pride and purpose. They are proving that a teacher's influence is not limited to textbooks but extends to the hearts and minds of their students and society at large.