BMGF Program Officer Sambisa Pays Courtesy Call to Mak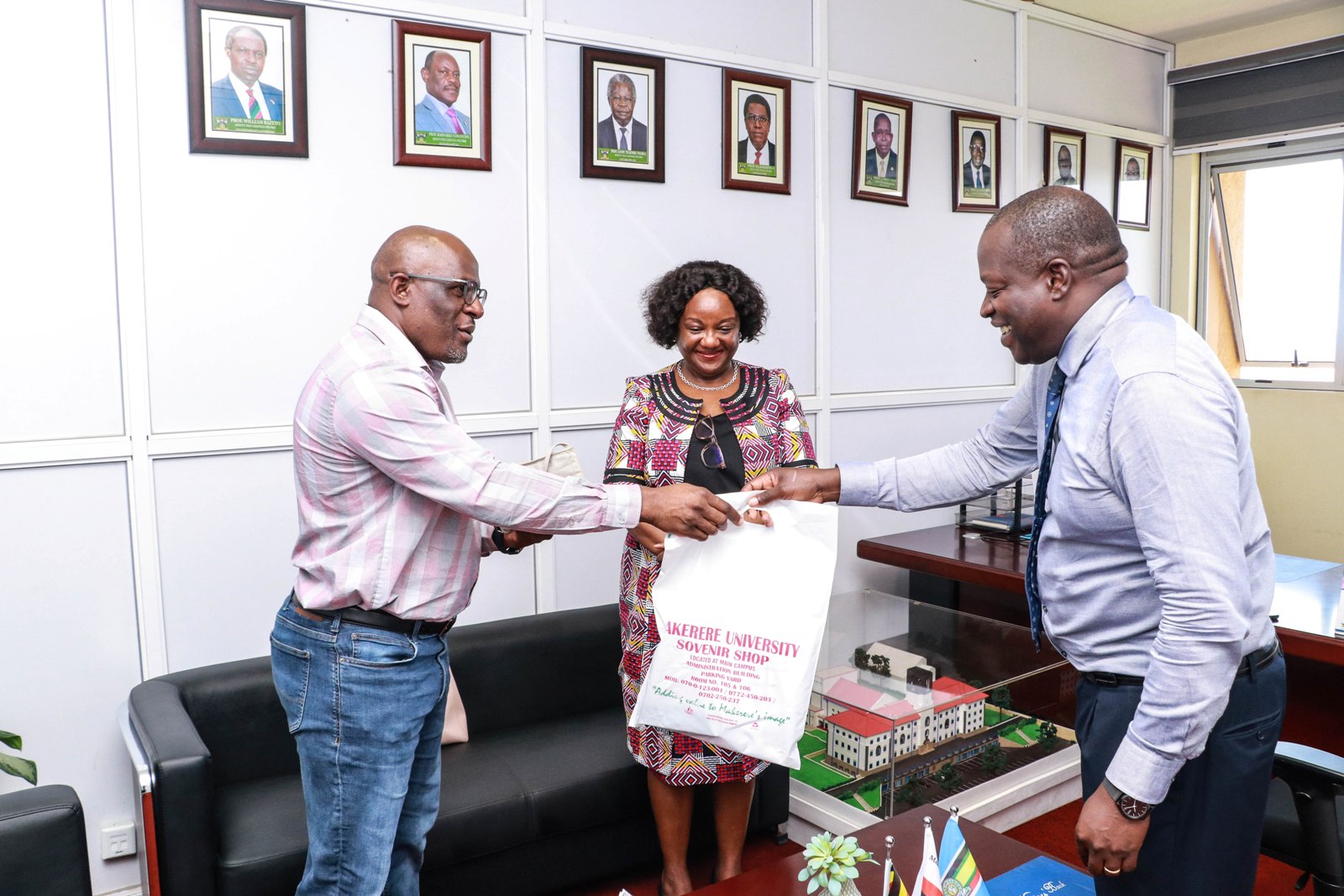 Kampala -Uganda: Makerere University acting Deputy Vice Chancellor Finance & Administration, Prof. Tonny J. Oyana on Monday July 4th 2022 received Dr. William Sambisa from the Bill and Melinda Gates Foundation (BMGF) in company of the Dean, Makerere University School of Public Health (MakSPH) Prof. Rhoda Wanyenze.
Dr Sambisa, who is also the Program Officer for the COVID-19 Response and Shaping Policy in Eastern, Central and Western Africa (COVID Assessment project), a Bill and Melinda Gates Foundation funded project at MakSPH was on a 3-days visit to Makerere University as part of the evaluation of the project as it comes to an end.
The project has been implemented in partnership with several universities from the eastern, central, and western Africa including the University of Cheikh Anta Diop Dakar, Senegal; the University of Ibadan, Nigeria; the University of Kinshasa, DRC; and the University of Ghana.
This project sought to assess and curate the response to the COVID-19 pandemic in Africa and the outcomes in terms of COVID-19 control and continuity of essential non-COVID-19 health services within the COVID-19 period, to inform the COVID-19 response and recovery as well as health system resilience to future disease outbreaks in Africa.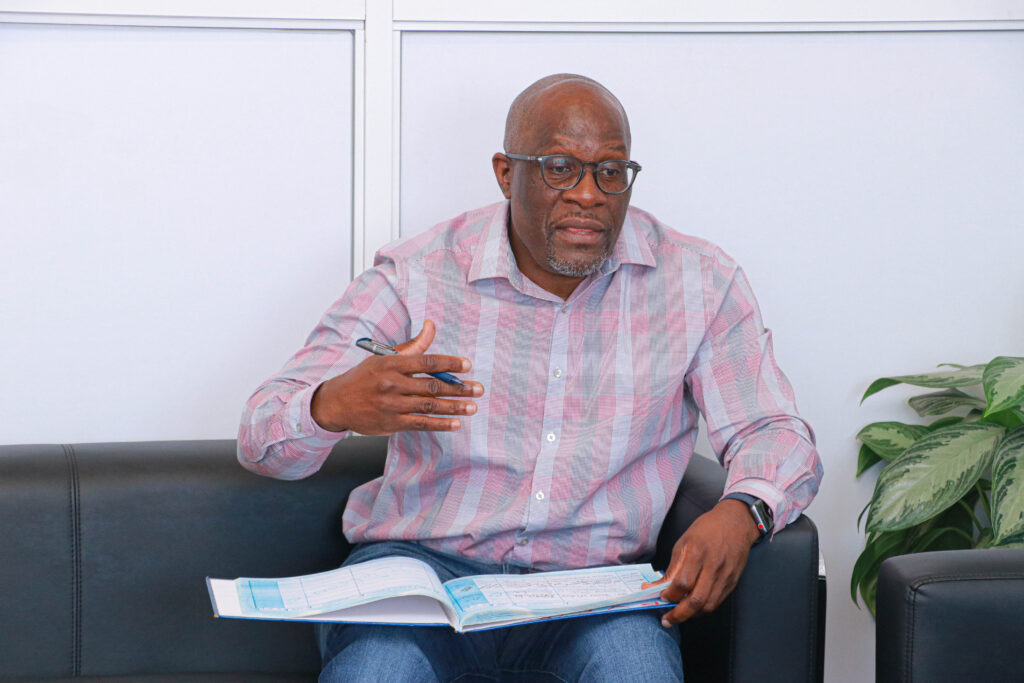 Prof. Wanyenze is the Principal Investigator of the COVID Assessment project for Uganda. She has been working alongside Dr. Suzanne Kiwanuka Dr. Suzan Kizito, Steven Ndugwa Kabwama and Dr. Rawlance Ndejjo, among others.
Speaking at the Vice Chancellor's office, Prof. Rhoda Wanyenze said the School of Public Health was grateful for the partnerships with the BMGF that have impacted a lot of lives and influenced policy changes in Uganda and beyond. She thanked Bill and Melinda for their generosity and support towards research in Africa and capacity building.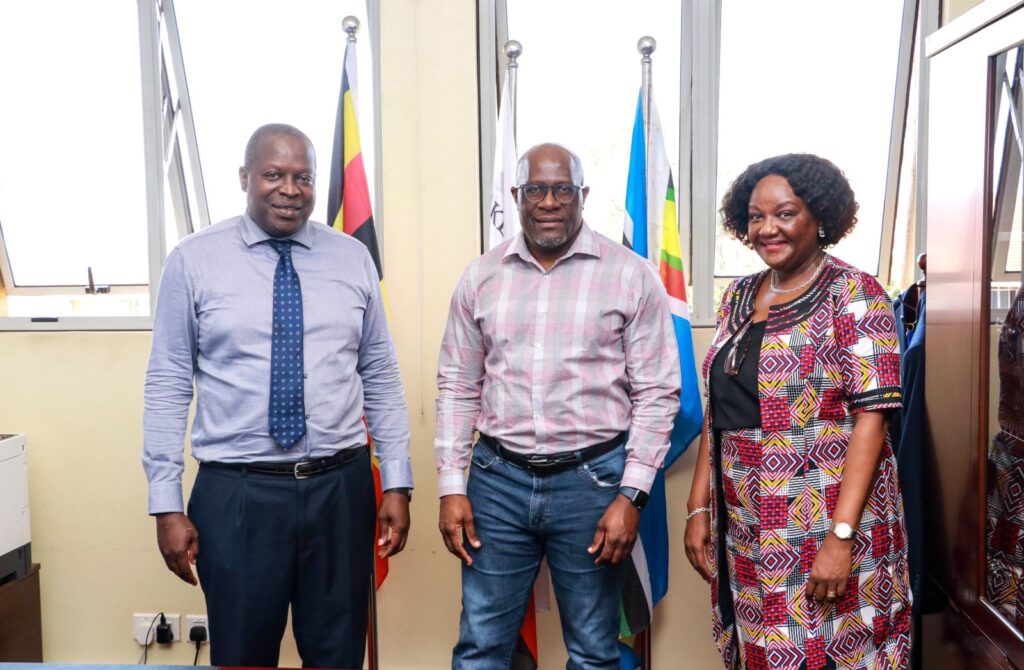 "We have several grants from the Bill and Melinda Gates Foundation. We are proud that we are partnering with you for impactful research and meaningful capacity building. BMGF supports the Digital Health Payments initiative project, the Covid-19 assessment which is coming to an end, Performance Monitoring for Action (PMA), a project fueling a data revolution to guide family planning programs, and the Leadership for Malaria eradication that is equipping endemic country scientists, implementers and leaders of National Malaria Control Programs (NMCPs) with adequate skills with a view of obtaining the ultimate goal of global malaria eradication," said Prof Wanyenze.
She added that; "We are talking with William to explore the establishment of a Centre for Health Security at Makerere University because we are in the Congo basis belt which has the largest number of disease outbreaks globally."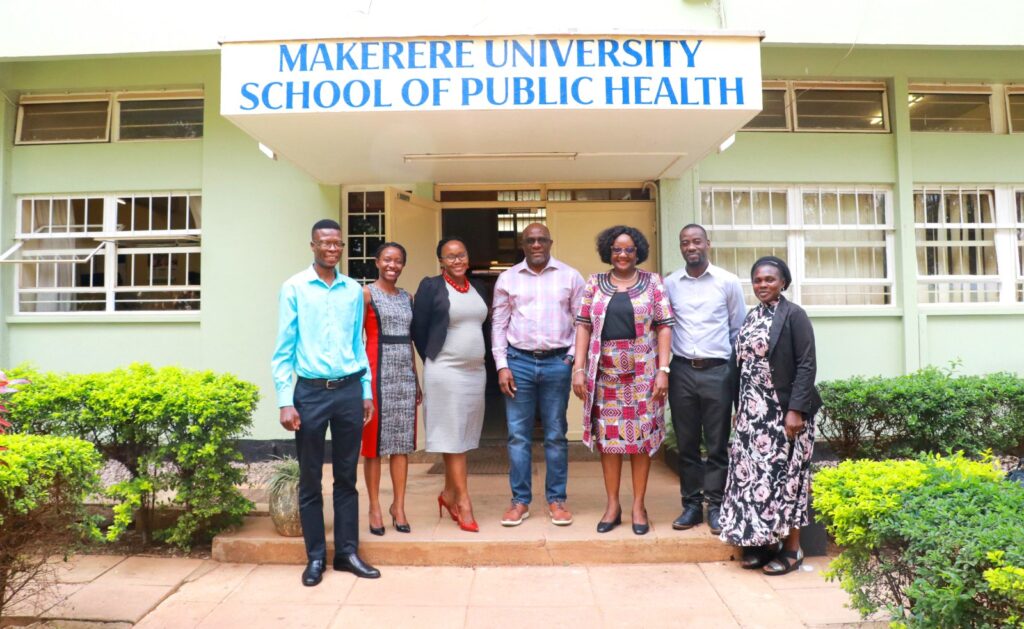 On his part, the Acting Deputy Vice Chancellor Finance and Administration who represented Prof. Barnabas Nawangwe, the Vice Chancellor, Prof. Tonny Oyana said it was a great gesture for Makerere University to receive the BMGF support to various university research and capacity building projects citing that such partnerships need to be leveraged on in the next century.
"I am well informed that you have been generous to Makerere University through the School of Public Health. I am told the funding portfolio has increased under several projects. We are now celebrating 100 years of existence. Our main celebrations will be in October this year. So, we have come a long way and the BMGF are part of the Makerere University story and I hope that we can consolidate our gains with that funding support. When you go back, please tell Bill and Melinda that the Management of Makerere University is very grateful for your contribution and we should continue working together. Please do visit us again," said Prof. Oyana.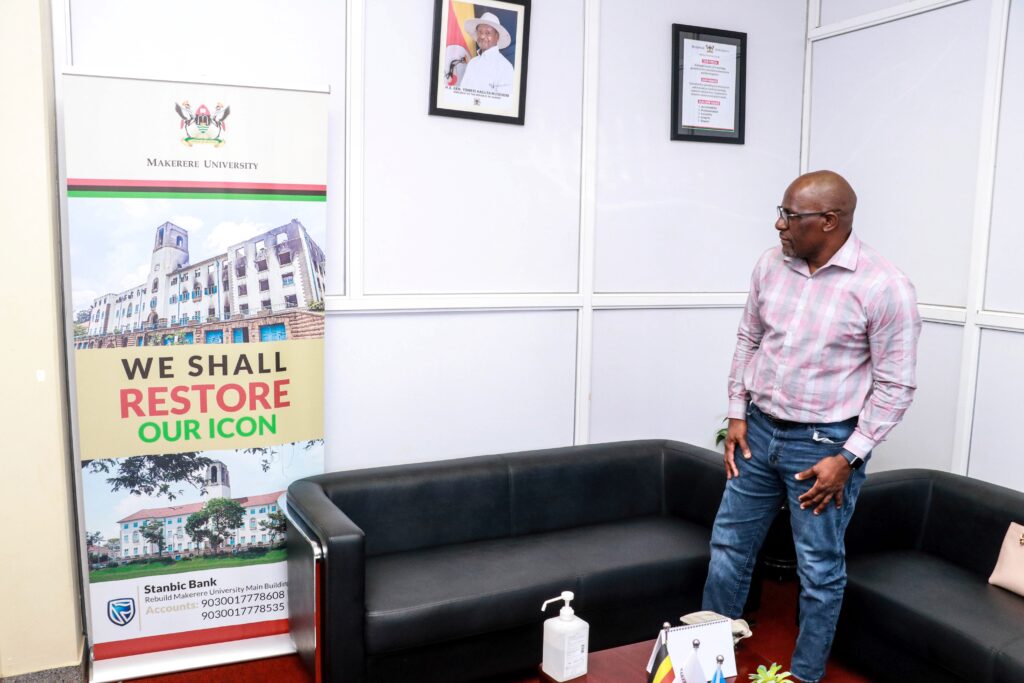 Prof. Oyana also shared about the iconic university building Administration Block, the second oldest building in Makerere University, currently under reconstruction that was burnt to ruins on November 20, 2020. The Main Building, in the style of British architecture of the 1940s, had high white walls and blue-shuttered windows before the fire that broke out. It is a symbol of higher education in Uganda and Africa. Efforts are underway to maintain its exact architectural design and structure.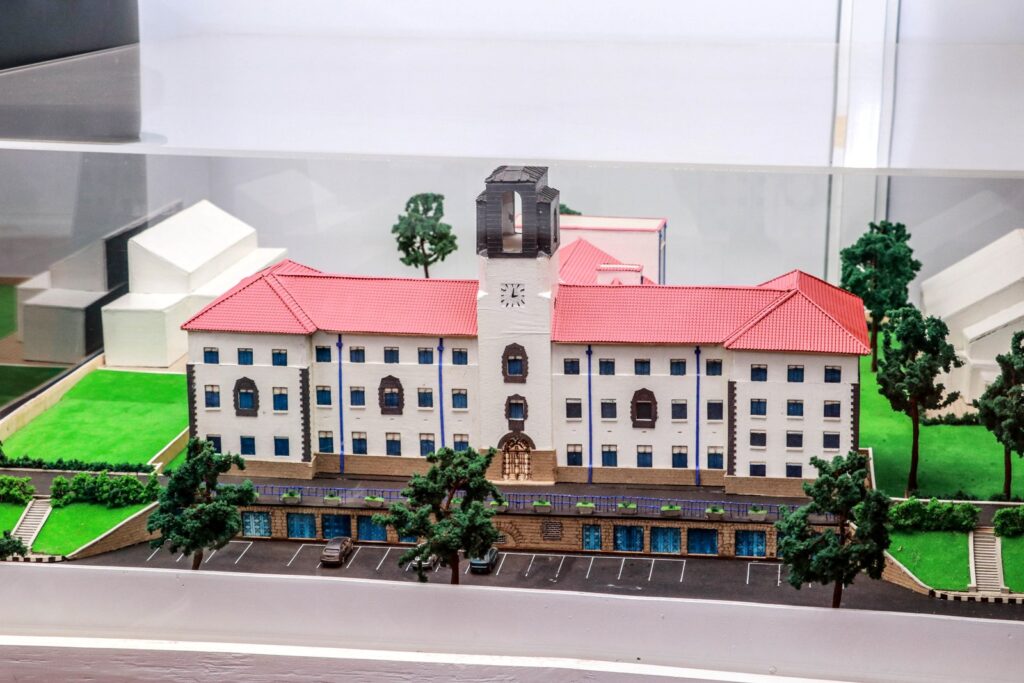 In appreciation, Dr. William Sambisa said he was excited to visit Makerere University and impressed by its position in research in Africa and beyond. He empathized with Makerere University for the loss of the iconic building during the fire.
"It is a pleasure working with Makerere University. This is my first time I set foot in this great institution. When we were growing up in Zimbabwe, we heard about Makerere, its academic stature and its role in activism those days. Sometimes you say I have read and heard about this Giant of Africa, I would like to be there," said Dr. Sambisa.
He added that; "We have begun a journey. We are creating good foundational pillars, for the next growth of the institution itself and the way you will influence Africa in research and capacity building. If we are saying we want to rely on African institutions, are we putting adequate resources to build them? Are we holding them in that journey aspect of it? It would be unfair to drop this investment."
The Dean Prof. Rhoda Wanyenze led Dr. Sambisa on a guided tour to the Main Campus and inspected the construction site for the new home of MakSPH.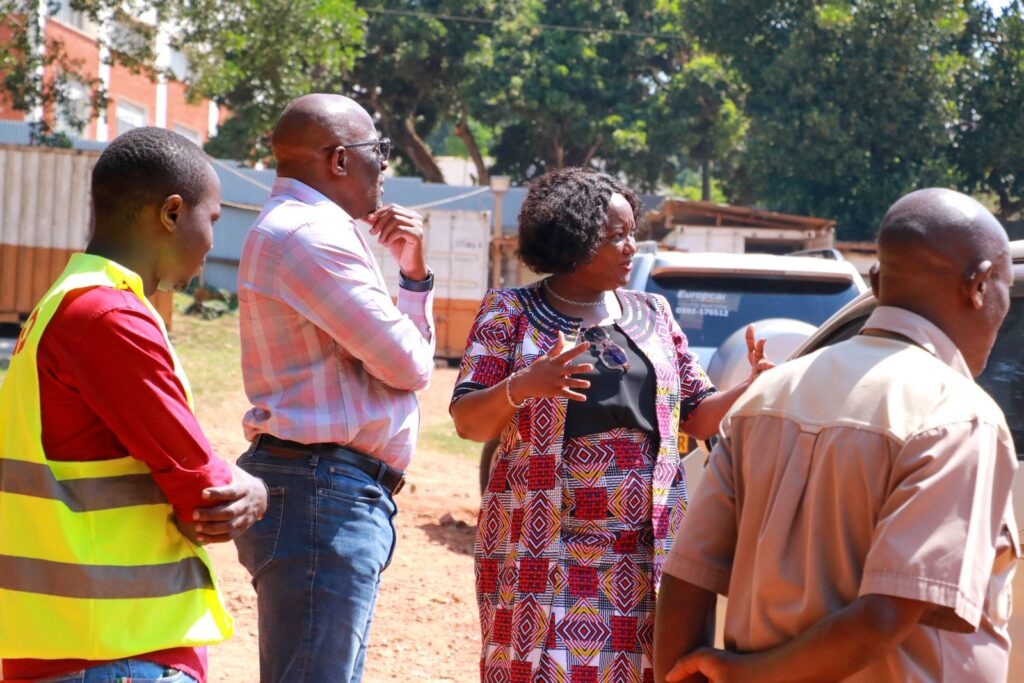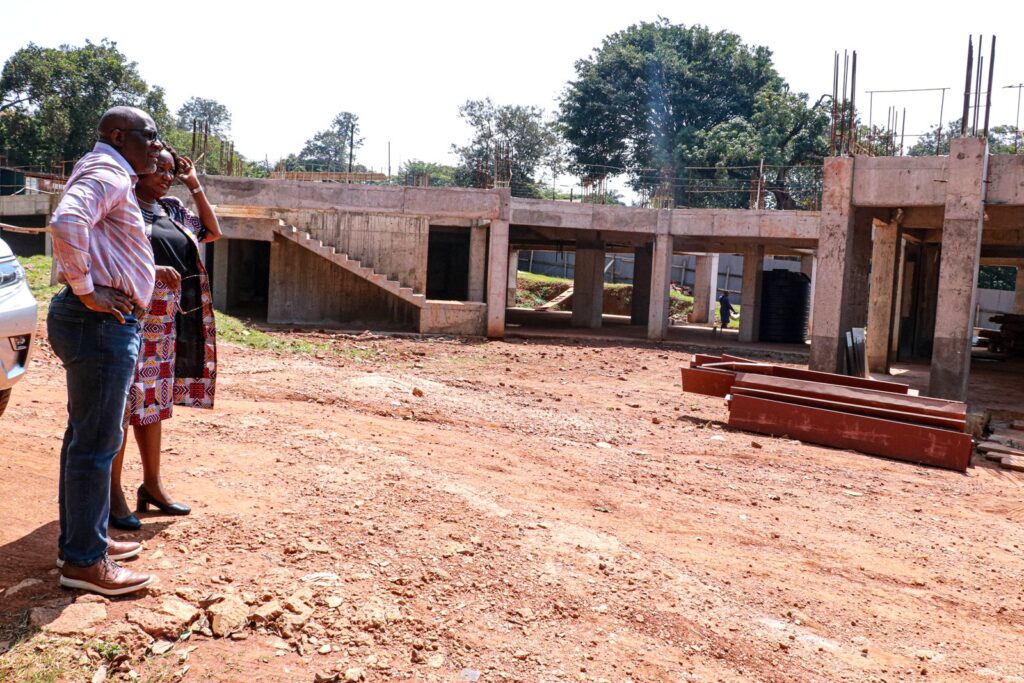 Digital Health Payment Initiative and Research in Africa RFAs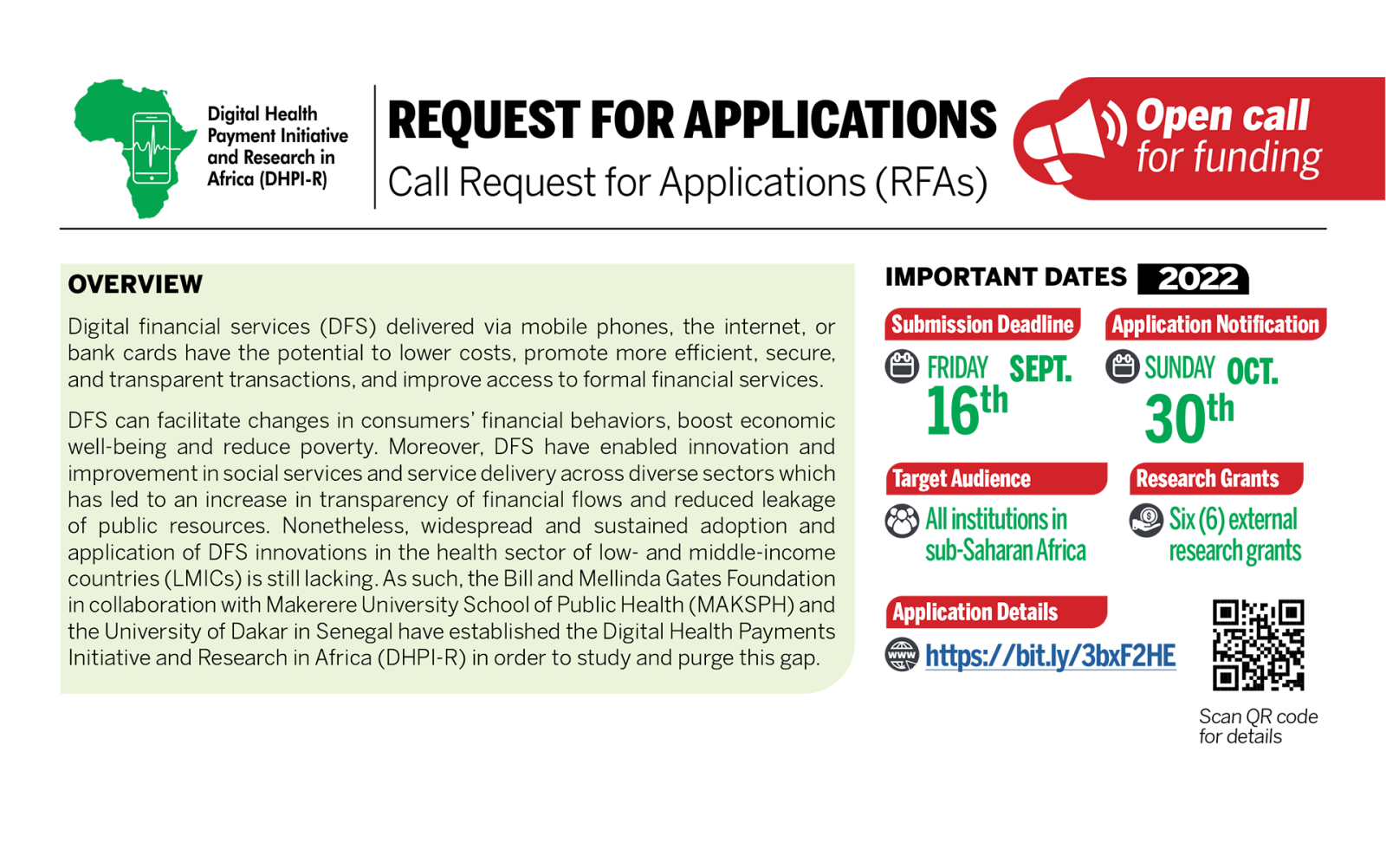 The Digital Health Payment Initiative and Research in Africa (DHPI-R), a Bill and Melinda Gates Foundation-funded project that is implemented in Makerere University School of Public Health (MakSPH) and Université Cheikh Anta Diop de Dakar (UCAD) Senegal is thrilled to announce an OPEN CALL FOR REQUEST FOR APPLICATIONS. This will foster widespread, sustainable adoption and application of Digital Financial Service innovations within the health sector of low-and-middle-income countries (LMICs) in sub-Saharan Africa.
Focus Research Areas/ Research Themes
DHPI-R is seeking applications for studies that address the evidence gaps listed.
1) Campaign Effectiveness
2) Digital Financial Services' effects on financial inclusion, safety, and security of payments
3) Health worker performance and retention
4) Payment experience and financial behavior
Funding Information
For any request made in this call, the budget goes as follows;
Large studies:12 months $200,000
Medium studies: 9 months $100,000
Small studies: 6 months $60,000
Eligibility
All Institutions within sub-Saharan Africa
Funding Restrictions and Terms
The award will be a fixed fee agreement, and the total amount of the award will be stated in the award letter. The funding is intended to support the collection, analysis, and dissemination of research. The allocation of program funds will directly correspond to the monetary figures presented in the final Budget and disbursement of funds will be initiated upon the timely receipt of invoices, financial reports, and expected deliverables.
How to Apply
Applications must be submitted in English or in French.
Applications must be submitted through our website: Submit applications here.
Application deadline: 16th SEPT 2022
Award decisions: All applicants will be notified of the outcome of their submission by 30th October 2022.
For more information and application details, see; Call for Request for Applications
Call For Applications: ACHIEVE Training Program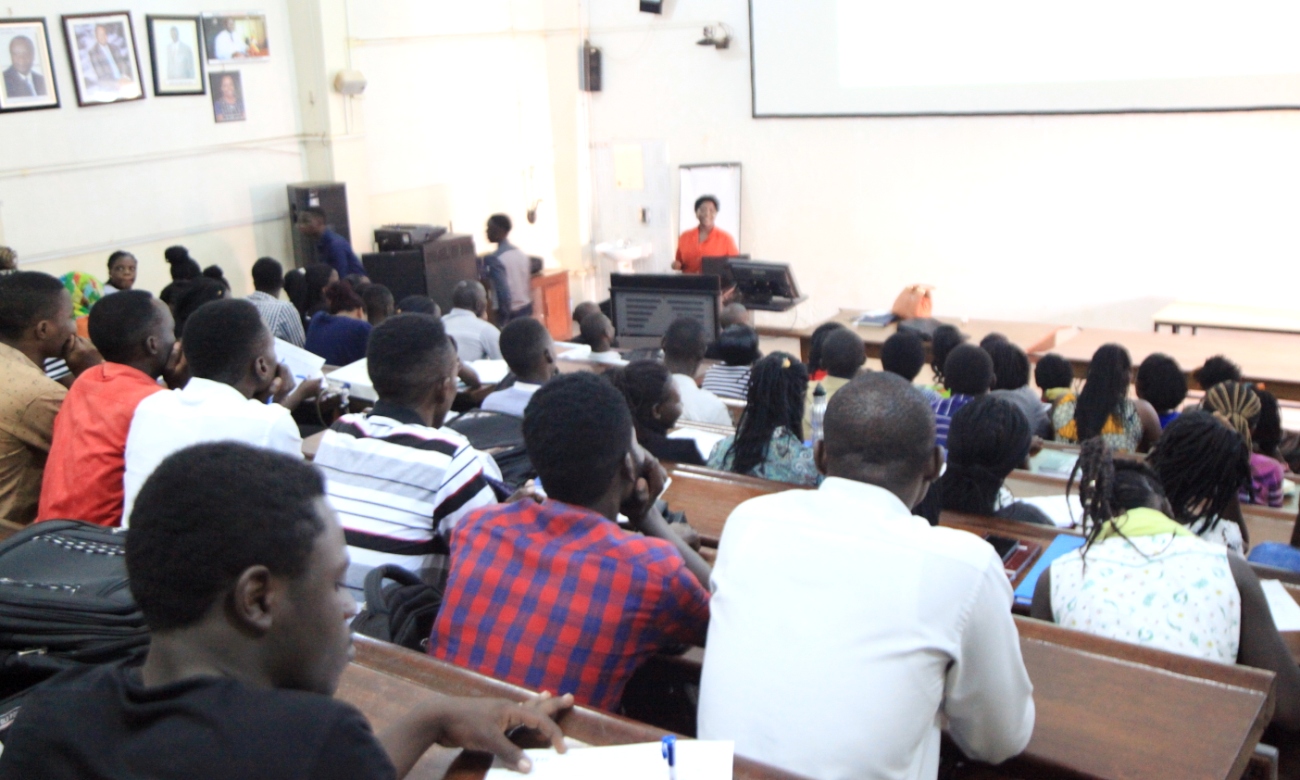 ACHIEVE provides trainees with dissemination and implementation (D&I) and data science research skills and knowledge through experiential learning, mentoring, and "hands-on" immersion in global health implementation and data science research and methodologies. ACHIEVE is a consortium of ten institutions: Washington University in St. Louis, Boston College, New York University, University of Illinois Chicago, University of Makeni, University of Kwazulu-Natal, University of Rwanda, University of Ghana, Makerere University, University of Nairobi.
Program Overview
One-year appointment at a research site in Sub-Saharan Africa or other partner site in a low and middle income country (LMIC)
Up to $10,000 in research project seed funding, a monthly living stipend, travel expenses covered
Mentored research training in global health, dissemination & implementation, and data science
Eligibility
Interest in applying D&I and data science methodologies in a global health area, with special focus on projects related to: children, adolescents, and their caregiving families; parenting; HIV/AIDS; mental health; cancer; nutrition; and environmental health.
See flyer below for more details on eligibility
Application Information
Please email Laura Peer at lpeer@wustl.eduto express interest

Letter of Intent (LOI) due September 1, 2022
Full Application (2ndPhase—by invitation only) due November 1, 2022
For more information visit https://sites.wustl.edu/achieve/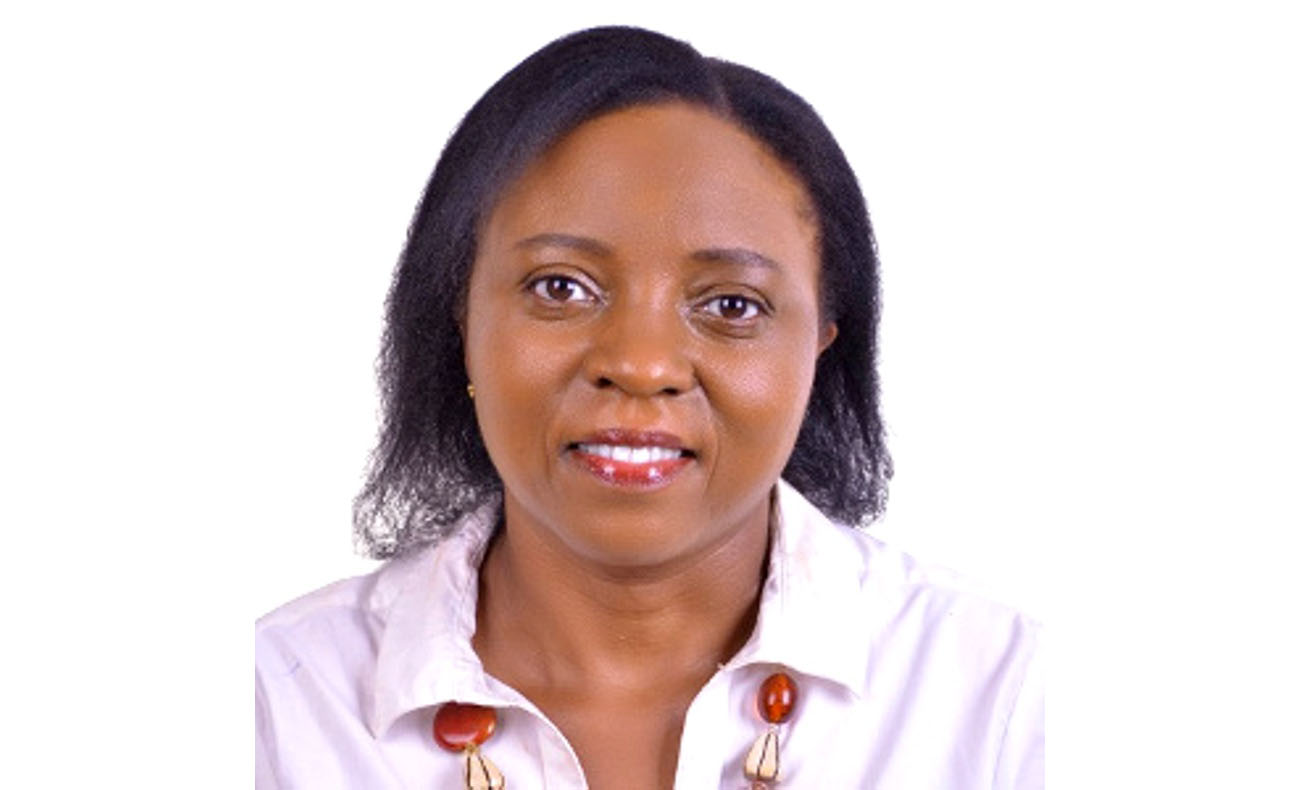 I hereby present to you the Makerere University College of Health Sciences (MakCHS) annual report for 2021. This report provides an overview of activities at MakCHS under our mandates of teaching and learning, research, and service delivery during 2021.
The MakCHS continues to lead the national response to the COVID-19 pandemic through case management, research on advances in SARS-COV2 prevention and treatment intervention, as well as supporting faculty and students to adapt to the new learning environment of blended approaches to sustain teaching and learning activities during the COVID-19 pandemic period. I wish to congratulate MakCHS staff and students upon the resilience exhibited through the COVID-19 pandemic and emerging stronger, with various approaches to blended learning to complement the clinical/practical training approaches.
It is my pleasure to congratulate all staff who have received promotions, new research fund awards and publications during this period. You continue to raise the bar of the College of Health Sciences as we strive to lead in providing transformational education and research to improve service delivery and well-being of all the communities we serve. I extend my gratitude to all our stakeholders including but not limited to all MakCHS staff, students, alumni, collaborators, partners, funders, patients, and doctors for the exemplary multi-disciplinary teams that continue to deliver high quality education and health care programs.
Our major challenge remains to innovate, develop, produce, and sustain local solutions to emerging global health challenges including the large burden of emerging and re-emerging infections as well as the burden of non-communicable diseases.
I therefore urge all faculty and students to seek and grab all opportunities for each one to utilise their role in this space as we advance science initiatives to impact lives in Uganda, Africa and globally. On behalf of the leadership at MakCHS, I pledge our unwavering efforts to provide all relevant support to facilitate you to achieve your career dreams for 2022 at MakCHS.
Professor Damalie Nakanjako MBChB, MMED, PhD
PRINCIPAL