Mak-RIF Round 4 Call For Applications
Makerere University Research and Innovations Fund: Request for Applications (RFA) Supported by the Government of the Republic of Uganda
Round 4, Track 1: New Research & Innovation Agenda-based Proposals Financial Year 2022/2023
SECTION A: BACKGROUND
A1. Funding opportunity description
Makerere University received special funding from the Government of the Republic of Uganda, to support high impact Research and Innovations. The Financial Year 2022/23 will be the fourth year of this fund's availability. The fund illustrates the increasing importance that the Government attaches to Research and Innovation as a driver of socio-economic transformation. The objective of the fund is to increase the local generation of translatable research and scalable innovations that address key gaps required to drive Uganda's development agenda. The fund is therefore aimed at complementing available funding to address unfunded priorities critical to accelerating development. Over the last three Financial Years (2019/2020, 2020/21 and 2021/2022), government appropriated 79 Billion Uganda Shillings. Between the three years, MakRIF has funded a total of 775 projects across all sectors critical for development, of which 204 have been completed. In the next Financial Year (2022/23), Makerere University expects to receive about 30 Billion Uganda shillings (about US$ 8,100,000) under the Government Research and Innovation Fund (RIF). Of this, at least 6 Billion Shillings will fund new ideas that respond to a widely consultative Research Agenda focused on national priorities while the rest will fund continuing projects from previous financial years, extension of multi-year projects, needs based priorities, and commercialization/scaling of prior funded projects. The Makerere University Research and Innovation Grants Management Committee (GMC) therefore announces the RIF Round 4, Track 1 (New Research & Innovation Agenda-Based Grants). Available funds are obligated for the Financial Year 2022/2023. The GMC therefore invites applications with original ideas that demonstrate a clear link to key thematic areas of the National Research and Innovation Agenda.
A2. Research for Economic Development
To transition to middle-income status, low-income countries must increasingly invest in research and innovations that provide solutions to persistent development challenges. Universities should be at the fore-front of driving this research agenda. The Government of Uganda is currently implementing the 3rd National Development Plan (NDP) (2020/21 – 2024/25). However, the NDP and sector specific plans require research to fill evidence gaps. The main objective of the RIF is to support R&I initiatives that contribute to better delivery of National Development initiatives in all sectors critical to the economy.
A3. Scope and Technical Description of the Research and Innovation Grant
The RIF GMC's terms of reference include development of an instructive research agenda as the basis for identifying funding priorities. The GMC conducted a comprehensive stakeholder consultation to identify priority thematic areas of interest for national development. These consultations included meetings with representatives from key government sectors, semi-autonomous government agencies, the private-for-profit sector and civil society. The GMC triangulated this information with that from the National Development Plan III, the Makerere University Strategic Plan and Research Agenda and the critical areas spelled out in the National Budget for FY2022/2023. The RIF Round 4, Track 1 (Research & Innovation Agenda-Based Grants) will therefore specifically target research and innovation projects that align with priority thematic issues in the instructive Research Agenda that arose from these consultations. Research and Innovation ideas are therefore sought in the following thematic areas:
Theme 1: Transforming the agricultural sector to drive development
Theme 2: Achieving Sustainable health as a means to sustainable development
Theme 3: Re-imagining Education to unlock capacity for economic development
Theme 4: Water, sanitation and the environment: A pre-requisite to sustainable development
Theme 5: Harnessing the social sector, culture and arts to drive development
Theme 6: Harnessing tourism, wildlife and heritage to drive development
Theme 7: Sustainable Planning, finance and monitoring as catalysts for growth
Theme 8: Leveraging public service and local administration for efficient service delivery
Theme 9: Defense and security: Achieving sustainable peace and stability
Theme 10: Strengthening law, governance, human rights and international cooperation as pre-requisites for development
Theme 11: Harnessing Information and Communication Technology to drive development
Theme 12: Works, manufacturing, science and technology as tools to accelerate development
Theme 13: Solutions to catalyze business and enterprise
Theme 14: Energy and Minerals as drivers of rapid economic development
The Government Research & Innovation (R&I) Grants will cover all technical disciplines in Makerere University as long as the research questions align with the instructive research agenda themes above. Particular attention will be paid to unfunded priorities, those for which funding has been inadequate, or for which available funding only covers one or a few of the components needed to inform development initiatives in a holistic way. This grant is not primarily meant to supplement existing research projects that already have funding from other sources. However, researchers can apply on the platform of existing projects if they provide a strong justification that there are important funding gaps in the current research project and the added deliverables expected from the additional support to the existing research effort. This grant also emphasizes a multi-sectoral approach. Research groups are therefore encouraged to work with other sectors that complement their technical focus.
A4. Categories and size of grants to be issued:
Grants will be issued in the following categories:
Res= primarily research/research ecosystem-based; Innov= primarily Innovation-based
Note:
The R&I Grants Management Committee reserves the right to determine/change the number and size of awards based on prevailing circumstances informed by demand, quality of applications, availability of funds and level of utilization of funds by grantees. 50% of all awards will go to research or ecosystem strengthening projects while 50% will go innovation-based projects.

**Experience from earlier RIF calls showed that most applicants (Over 50%) target Category 1 which creates a lot of competition and many otherwise good proposals being un-funded. Applicants for RIF-4 are encouraged to consider all categories.
*** Junior Faculty Researchers are STRONGLY encouraged to apply. (Junior Faculty are not defined by age, but by rank and research experience. They are specifically defined as researchers at the rank of Lecturer or below and researchers with less than 5 years of experience in research/innovation or less than 2 years as independent researchers/innovators, or have never been PIs for a research/innovation project greater than US$ 100,000 (or 365 Million Uganda Shillings).
Grant timeline
Please below for the detailed Call For Applications and Circular.
Hon. Dr. Musenero to PhD Fellows: "Publish or Perish" Unviable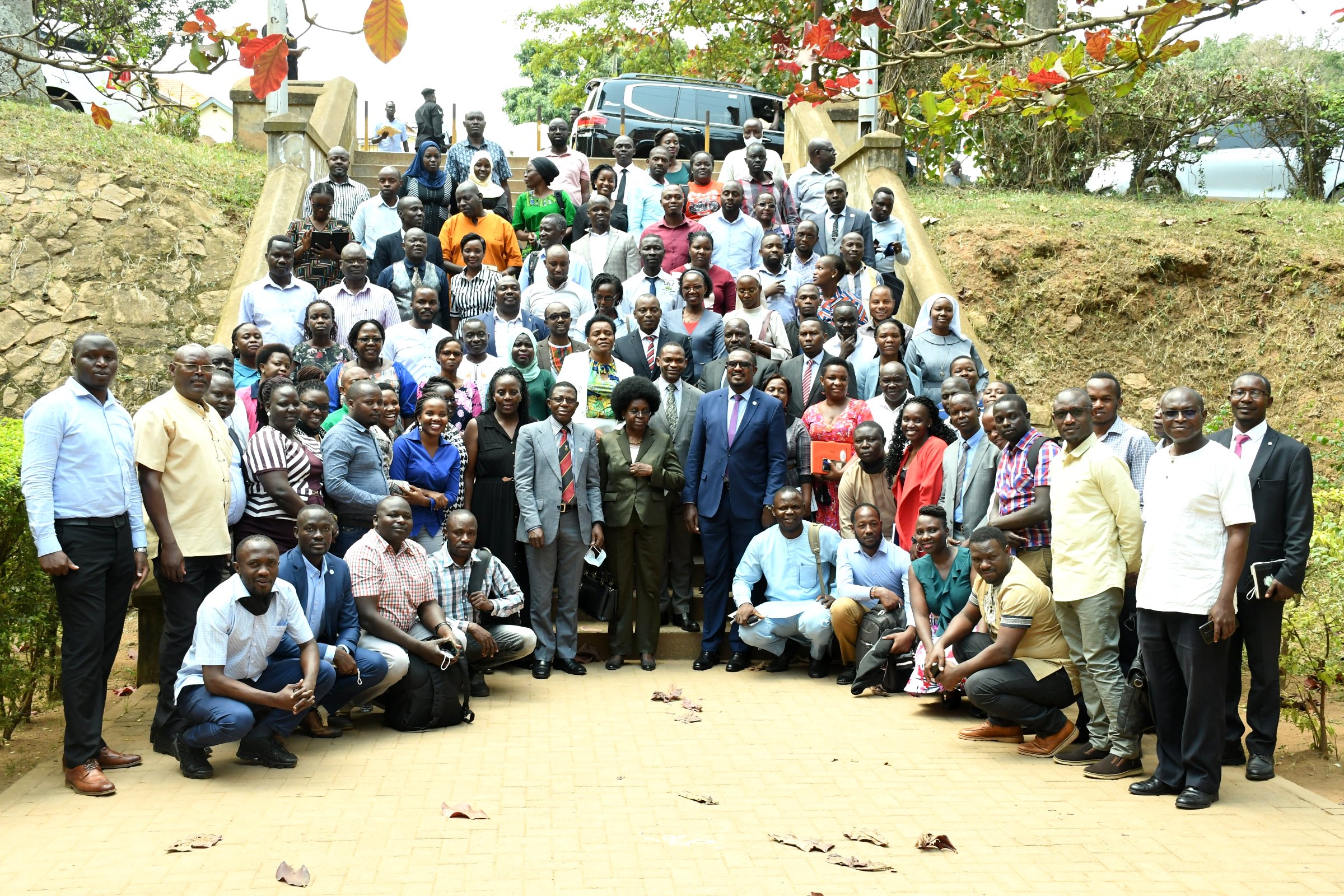 On 11th August 2022, the University Administration held an orientation ceremony for PhD Fellows at Makerere (PF@Mak) based on the theme, "Linking Research to Industry for Socio-economic Development of Uganda." Held in the College of Engineering, Design, Art and Technology (CEDAT) Conference Hall, the orientation was graced by the Minister of Science, Technology and Innovation, Hon. Dr. Monica Musenero, who also delivered a keynote address on the theme. In attendance were; the Minister of State for Gender and Culture, Hon. Peace Regis Mutuuzo who is also a PhD candidate, the Vice Chancellor Prof. Barnabas Nawangwe, Deputy Vice Chancellor (Academic Affairs), Prof. Umar Kakumba, and the Director Directorate of Research and Graduate Training (DGRT) and Patron PF@Mak, Prof. Buyinza Mukadasi.
Also present were the Director Directorate for ICT Support (DICTS), Mr. Samuel Mugabi, Deputy University Librarian Dr. Ruth Nalumaga, Deputy Dean of Students, Mr. Peter Rivan Muhereza, Principal College of Humanities and Social Sciences (CHUSS), Assoc. Prof. Josephine Ahikire, Deputy Principal CEDAT, Assoc. Prof. Venny Nakazibwe and the Head Makerere University Research and Innovations Fund (Mak-RIF), Prof. Fred Masagazi Masaazi among others.
Keynote address by the Minister
Hon. Dr. Musenero in her keynote address challenged the PhD Fellows to go beyond the culture of "publish or perish", noting that it was time for them as creators of knowledge to align their research with the Government's eight priority industrial value chain areas. These include; Pathogen Economy, Mobility, Aeronautics and Space, Industry 4.0+, Infrastructure Innovation, Productivity Acceleration, Import Substitution, and Value-added Exports.
"Every time you buy something imported, you cost us jobs," she remarked. "I don't know a better place to begin than here. I hope that after today some of you will go back and change your research topics" added the Minister.
Challenges affecting innovation
She nevertheless acknowledged that the current state of affairs is attributable to four main challenges namely; an unfavourable ecosystem, an incomplete education system, a limited ability to develop systems and an absence of priortisation systems.
Hon. Dr. Musenero expounded that the unfavourable ecosystem has been consistently inculcated by a culture that does not support innovation, but instead prefers what is imported over locally produced goods. This is exacerbated by the incomplete education system, designed to create technicians who are consumers of imported goods or users of existing knowledge.
"Our curriculum doesn't teach how to develop but rather how to consume… It's up to you PhDs to create a curriculum and content that will drive us to attainment of Vision 2040… We import textbooks and yet every PhD should be a textbook" she pointed out.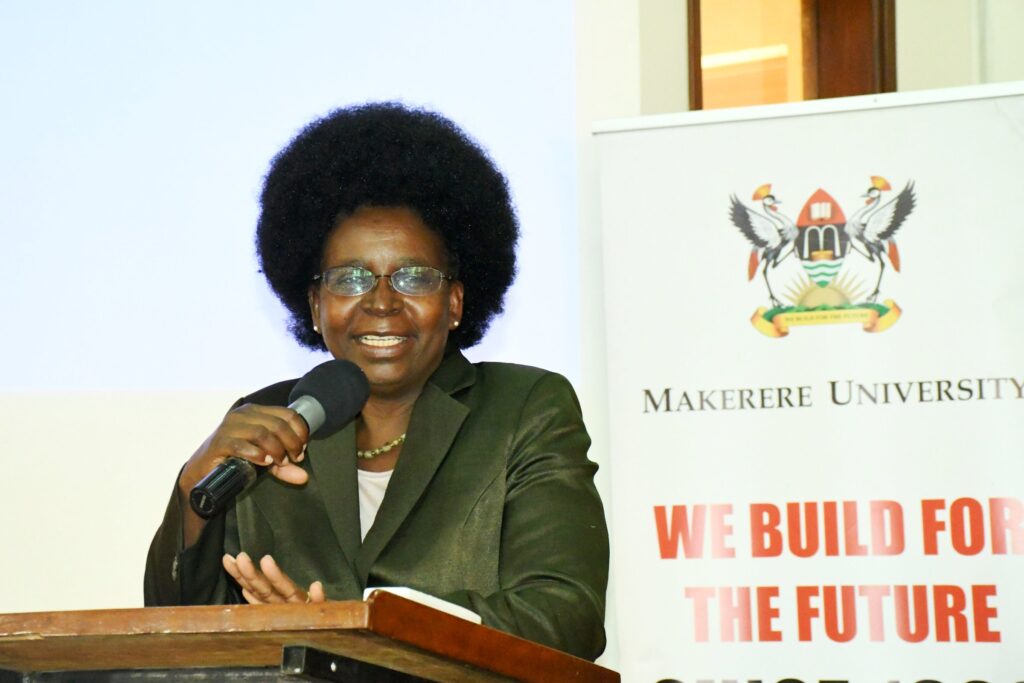 Furthermore, the Minister noted that our limited ability to develop homegrown systems is one of the reasons why we struggle to change things. This, she said, could be attributed to and education that does not teach us how to create systems but rather use existing ones. A case in point, she noted, was our local enterprises that don't thrive because the owners take over the role of systems. The absence of prioritisation systems is closely tied to the above scenario, causing us to struggle with setting priorities both corporately and as individuals.
The way forward
Having cited the aforementioned challenges, Hon. Dr. Musenero was nevertheless willing to participate in any initiatives to reorient PhD training through the teaching tracks on innovation and development of systems as well as producing graduates that are principled and less reactive.
She noted that by aligning their PhD work to the Government's eight priority industrial value chain areas, Fellows will have something to look forward to further pursing after graduation, unlike the all-too-common scenario where theses are treated as burdens to be borne and offloaded at the next best opportunity.
Giving examples of the dynamic work currently underway, the Minister shared that the Government is in advanced stages of producing vaccines for both humans and animals, putting up a facility to develop PCR test kits, and fine-tuning the diesel engine fabricated by Makerere researchers and local artisans.  
Furthermore, on the Aeronautics and Space front, seventeen (17) personnel have been trained, eight (8) being PhDs, and work is currently underway to launch Uganda's first satellite in September 2022 and set up the National Space Agency at the Mpoma earth station in Mukono District.
Hon. Dr. Musenero reassured the audience that Uganda is naturally endowed with minerals, and has some of the best sand in the world at Lwera in Mpigi District. The sand, she said, will be a useful raw material for the manufacture of semiconductors, with efforts currently underway to begin manufacturing chips by November 2022.
On the productivity acceleration front, the Minister introduced Dr. Joshua Isiko, Team Leader for Makerere University, as the go-to person. "We are going to have a hub at the University, which is our STI Office; run on our principles and on our value system. We are going to put this at every University."
Using the example of the mobile phone that took over 30 years to move from prototype to an affordable gadget costing approximately UGX 30,000, she encouraged innovators to be resilient and never give up on their ideas, no matter how tough the going gets. "Keep working on it (your innovation), don't go for the easy way. Everybody goes for the easy way but the things which generate successful industries are those which choose to flatten the path because they are solving a problem."
Remarks by University Administration
The Vice Chancellor, Prof. Barnabas Nawangwe thanked Hon. Dr. Musenero for accepting the invitation to preside over the orientation ceremony and deliver the keynote address. He said that Makerere is mindful of the contribution that highly trained human capital makes to national development and shared the University's efforts to train PhDs. Makerere produced 100 PhDs at the 72nd Graduation Ceremony held in May 2022 and 108 PhDs at the 71st Graduation Ceremony in May 2021.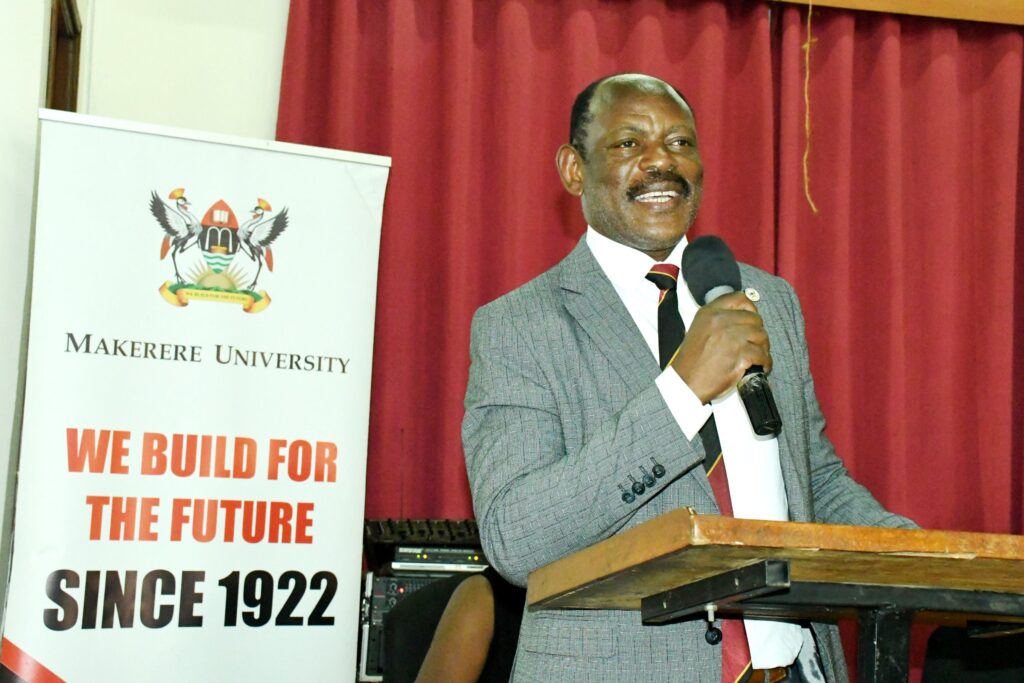 Prof. Nawangwe nevertheless appealed to the Minister to follow up with the Head of State on the request for Government to fund Masters and PhD studies or set aside study loans for the same. He also requested for a follow-up on the request to declare Makerere a Research University.
In his remarks, Prof. Buyinza Mukadasi informed PhD Fellows that Patent work can be used to meet the publication requirement, with each patent work equivalent to three (03) publications.
The University Administration appreciated the work done by PF@Mak particularly the President Mr. Ahabwe Gerald, who constantly engages them on matters related to PhD students. Fellows were reminded that PhD completion is dependent on the Quality of Student, Supervision, and Administration. They were therefore urged to do their part and then engage the administration to support supervision and enabling policies.
PhD Fellows were further informed that the University is not waiving time lost due to COVID-19 disruptions. Candidates with justifiable reasons were nevertheless encouraged seek hearing on a case-by-case basis.
Publication is an integral part of the PhD journey. Fellows were therefore encouraged to make use of Internal University and Regional Journals to have their work published. They were equally reminded that cross-cutting courses are intended for all PhD students, irrespective of whether one is admitted on a PhD by Research or Course work and Dissertation.
Conclusion
The PF@Mak President, Mr. Ahabwe Gerald emphasized the need for the Administration to take advantage of the knowledge and skills possessed by PhD students, to help achieve the set strategic goal of transforming Makerere into a research-led University.
Additional reporting by Namaasa Aeron
Announcing the Makerere-Bergen Research School (MBRS)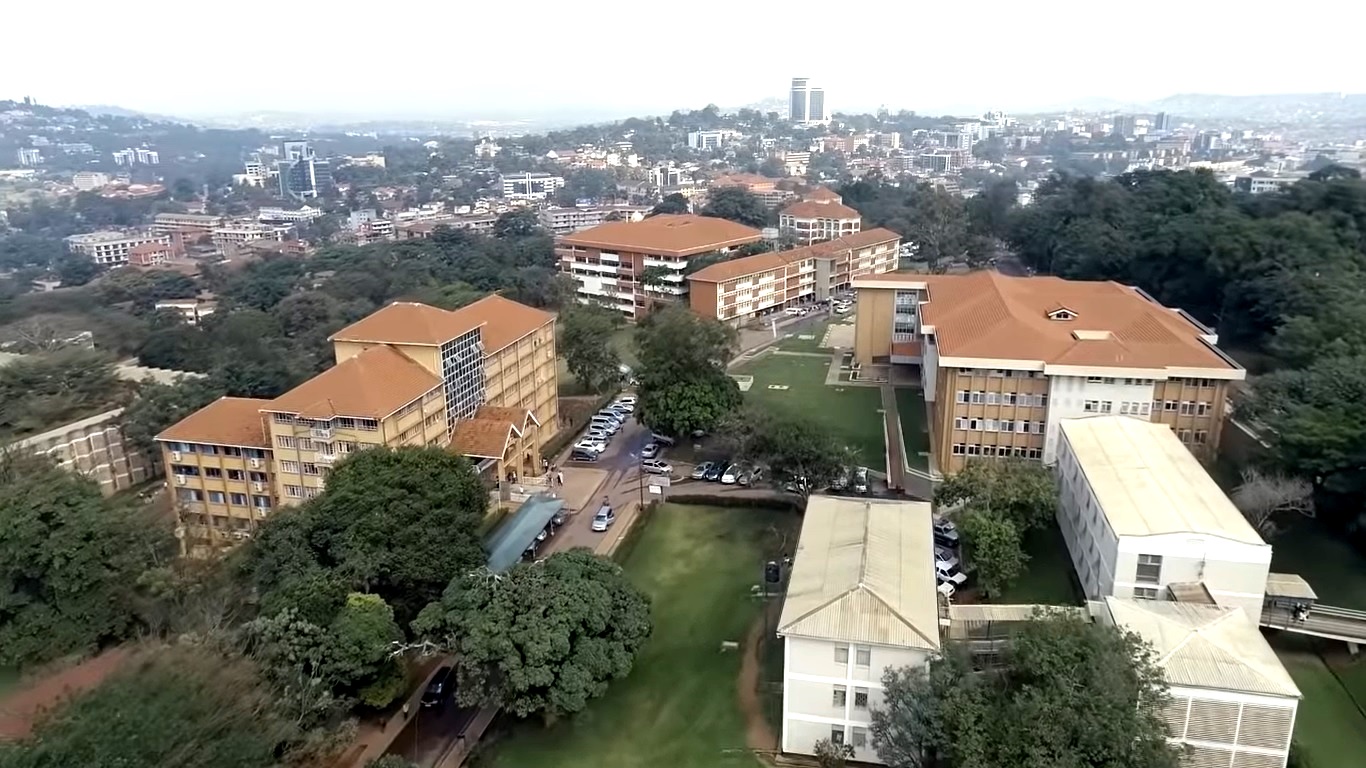 For the past 15 years, the Bergen Summer Research School has welcomed 100 PhD students to spend two weeks with some of the best researchers in Bergen.
As part of activities to celebrate 100 years of excellence and 35 years of close collaboration with the University of Bergen (UiB), we are thrilled to announce the Makerere-Bergen Research School (MBRS), open for students worldwide to be hosted by Makerere University, with a hub for participants at UiB.
Dates: 28th November to 9th December, 2022
Parallel PhD Courses:
Sustainable Food Systemsby Inger Måren, UiB
Access to Water and Water for Productionby Tore Sætersdal, UiB
Background
A rapidly changing climate and an environment under severe threat affects us all. Combined with the global impact of the Covid-19 pandemic and increased level of conflict, the world must find solutions through joint research and global dialogue.
With the UNESCO Biosphere reserve at Mt. Elgon in Kenya as a case study, the participants will discuss how we may approach these challenges in a coherent and cross-disciplinary way.
Definitions and understandings of global challenges are many. The United Nations has formulated the Sustainable Development Goals, the World Economic Forum publishes Global Risk Reports, and the UNDP has its frequent Human Development Report. For MBRS such measures will be points of departure, rather than frameworks, for critical reflection and debate.
The Makerere–Bergen Research School is organised with funding from the Bergen Summer Research School, which is a partnership of NHH Norwegian School of Economics, Western Norway University of Applied Sciences, Chr. Michelsen Institute, and NORCE Norwegian Research Centre AS, under the leadership of the University of Bergen¾and now in partnership with Makerere University.
We all play our part in addressing global challenges and developing skills and initiative to promote a sustainable future. The two partner institutions both contribute resources and knowledge into the research school, which will build on ongoing research.
The Makerere-Bergen Research School is hosted by Global Challenges at UiB.
Africa Strategic Research and Education Partnerships Fund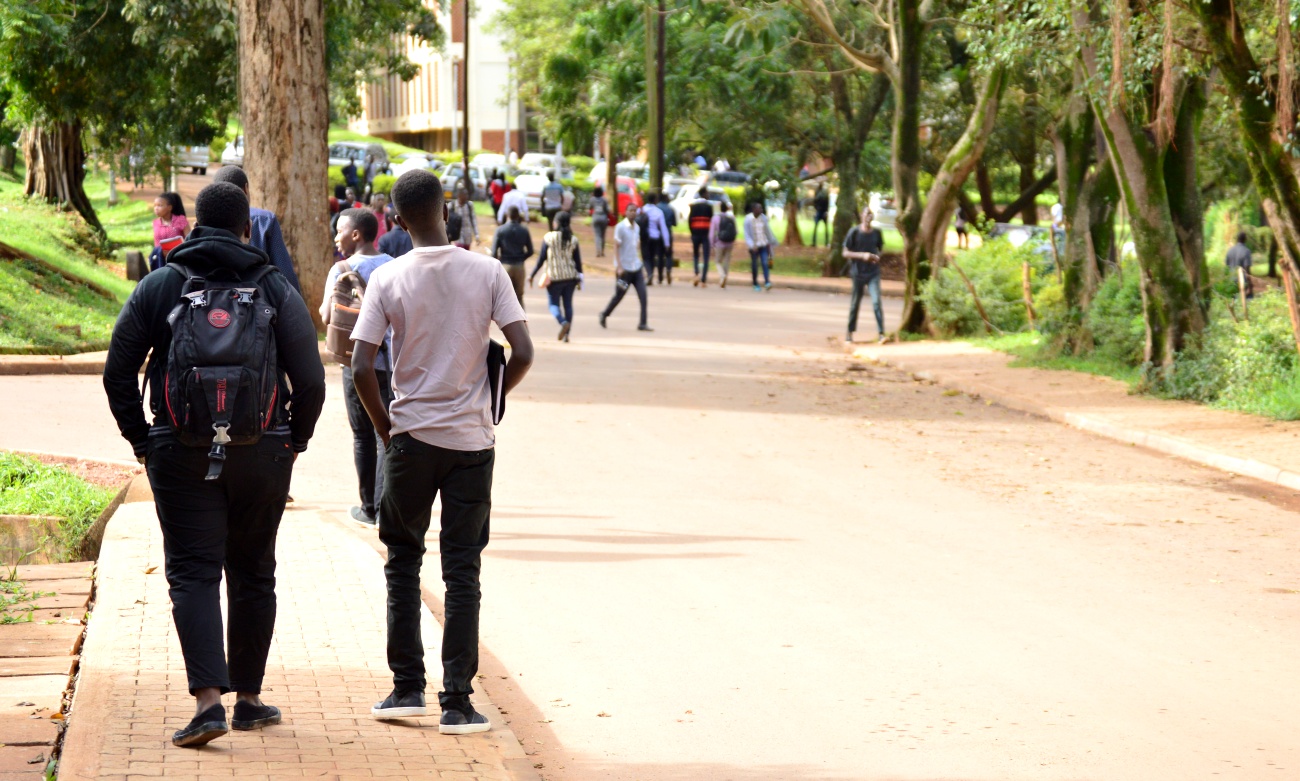 The Africa Strategic Research and Education Partnerships Fund aims to help kick-start new, innovative research and education collaborations that might not otherwise be pursued. The Fund promotes and supports early-stage collaboration among academics, researchers and students at Imperial, the African Institute of Mathematical Sciences (AIMS) and/or members of the African Research Universities Alliance (ARUA).
The fund has two streams:
Research
Online experiential education
Applicants are invited to apply for either one stream or a combination of both. There is a maximum of £10K available per project (including dual stream projects).
Please click below to access the full details:
www.imperial.ac.uk/admin-services/international-relations/africa-strategic-partnership-fund/
Deadline for the submission of applications: 16 September 2022 (Fri)
Release date of the results: 10 October 2022
Start date of the awarded projects: 11 October 2022
All awarded projects must end by: 31 July 2023
Proposals must be submitted to globalseedfunds@imperial.ac.uk. Only applications submitted to this e-mail address and before the deadline, will be considered.