PhD Fellowship Advert: FLYgene Project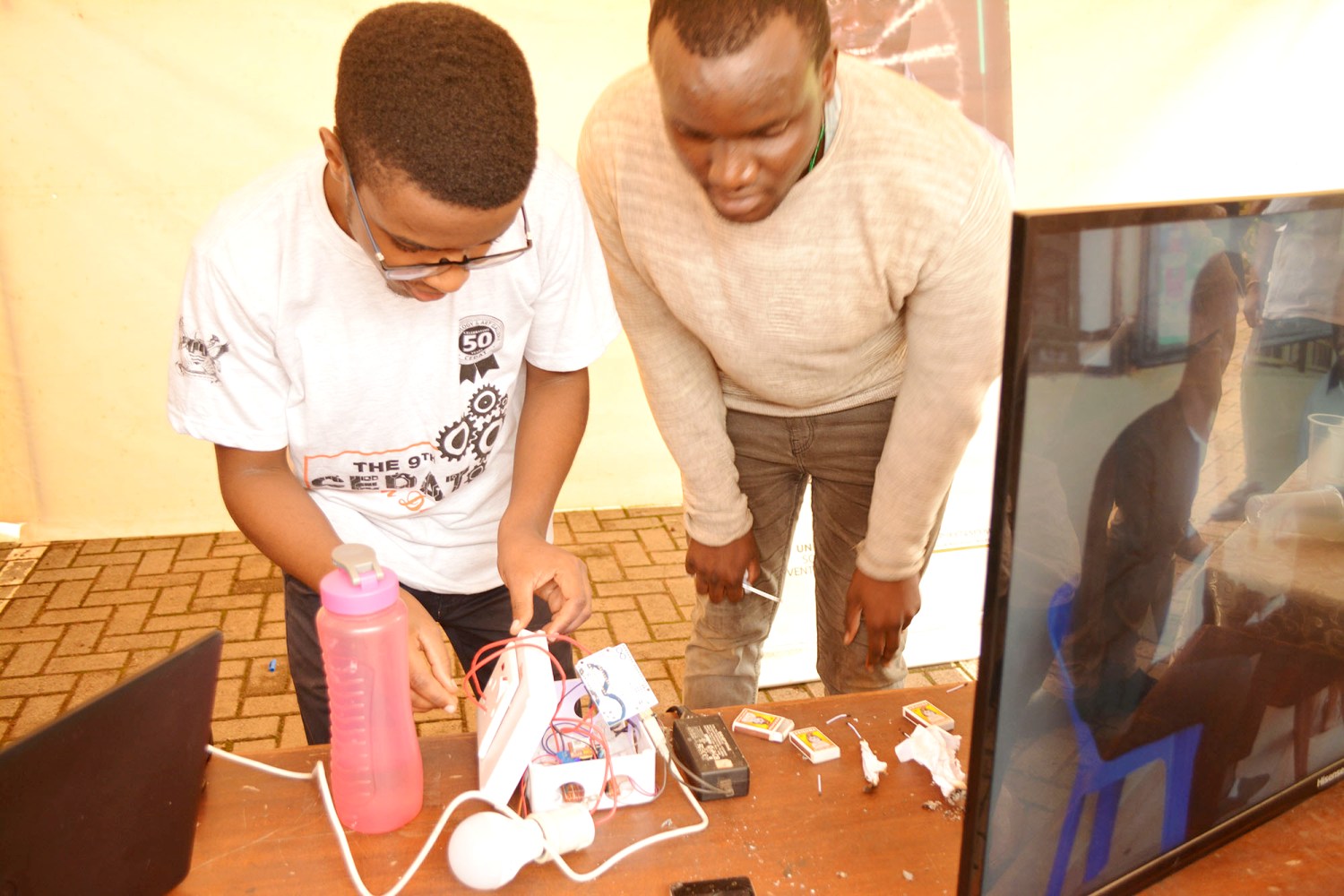 We are seeking to appoint a full-time PhD Fellow to undertake research in a new project on Sustainable and efficient insect production for livestock feed through selective breeding (FLYgene). The PhD fellowship will focus on developing an Internet-of-Things (IoT) based platform for large scale identification and phenotyping of the Black Soldier Fly (BSF) in managed breeding sites within Kenya and Uganda. The PhD position will be primarily based at Makerere University (MAK), Uganda, with at least 1 year mandatory stay at Aarhus University (AU), Denmark. The proposed work hypothesizes that it is possible to develop efficient and affordable sensor-based methods, including computer-vision, to identify BSF at family level, and record phenotypes (focusing on traits such as growth rate, protein content and fitness) for selective breeding. Methods and tools combining mechanics, electronics, computer vision systems with illumination at different spectral wavelengths of light, and machine learning for automated recognition will be investigated. Initial experiments will be done at AU in Denmark and validated at MAK. Validated methods will be implemented to generate the phenotypic data at MAK and University of Nairobi (UoN).
The PI is supported with funding from DANIDA. The PI will support the successful PhD Fellow for 3 years. Funds will cover: MAK PhD tuition for 3 years, monthly stipend as per MAK rates, research supplies, conference attendance and other research-related costs such as a visit to collaborators' laboratories.
Female candidates are strongly encouraged to apply.
Closing date: Friday 15th April 2022 at 23:59 EAT. Expected start date: 1st May 2022, or as soon as possible afterward.
Please see below for full advert.
Innovations using low cost locally available materials for point of use water treatment system unveiled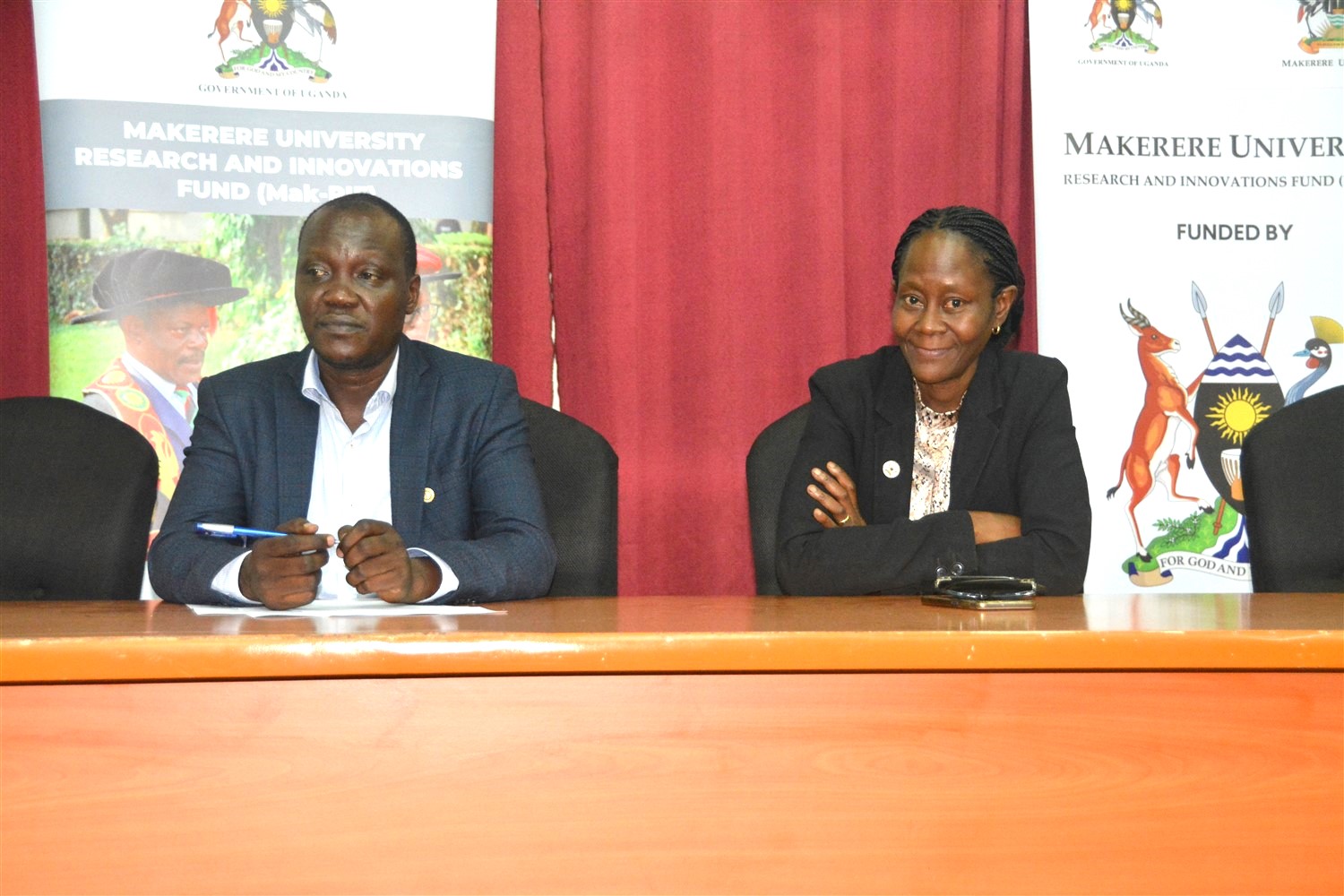 The College of Engineering, Design, Art and Technology (CEDAT) conducted a Research Dissemination of two studies aimed at the Development of Materials for point of use water treatment systems.
The investigations were conducted by a team of researchers comprised of P. W. Olupot, H. M. Kalibbala, E. Menya, G.M. Wangi, J. Jjagwe, J. Wakatuntu, M. Turyasingura, R. Walozi, C. Kanyesigye and R. N. Kulabako.
The dissemination event held on Wednesday 29th November 2023 follows the successful completion of two MakRIF supported Research projects namely; Development of rice husk based granular activated carbon for point-of-use water treatment systems and Development of zeolite-based nanocomposite filters for drinking water treatment.
Apac District gains from CEDAT's Research on Piloting a Rural Broadband Connectivity Model and Efficacious patient management system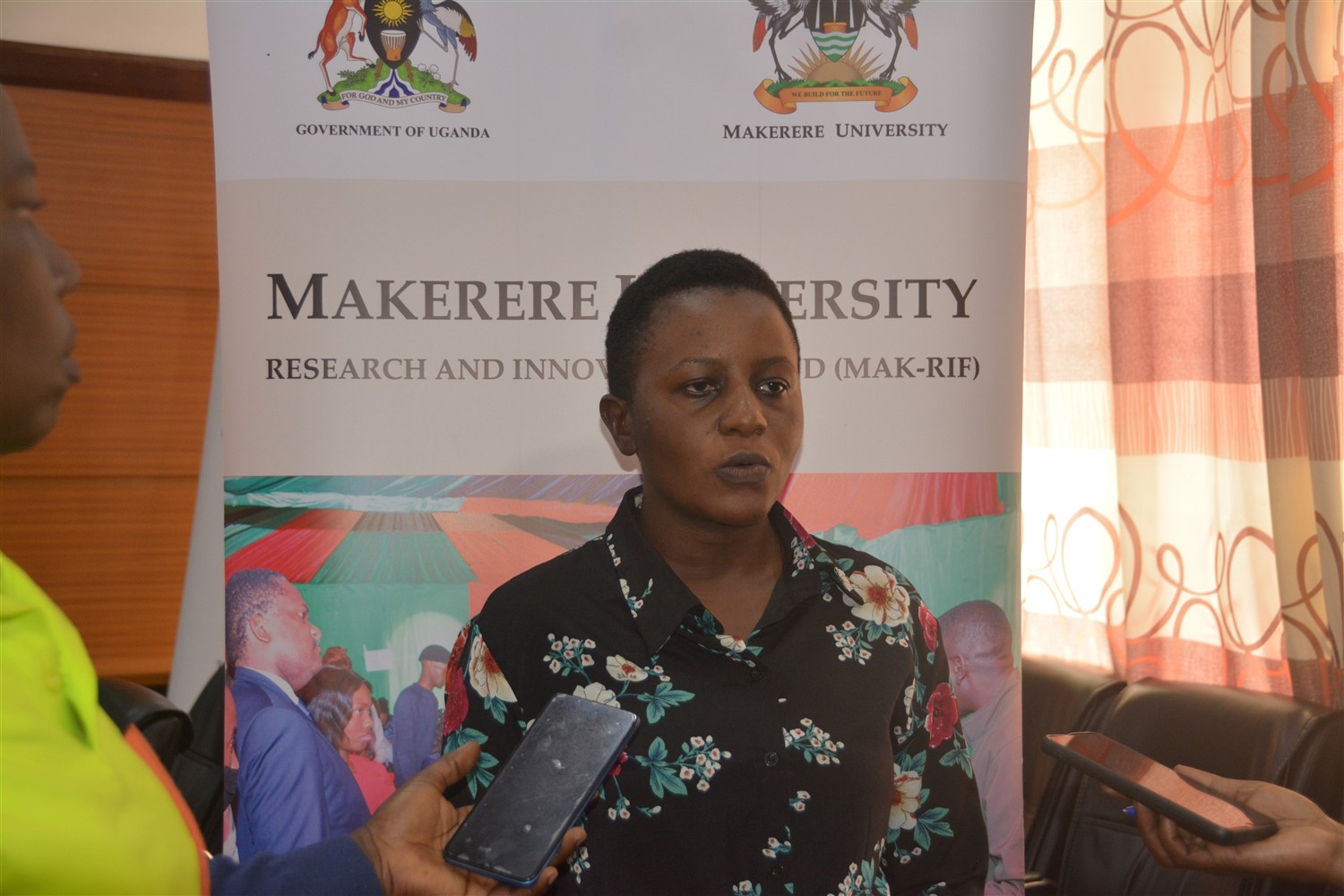 The School of Engineering at the College of Engineering, Design, Art and Technology (CEDAT) shared findings of research that was conducted in Apac Districts through two projects namely Piloting a Rural Broadband Connectivity Model (RCBM) and Efficacious patient management system (EPMS).
The findings of the research sponsored by the Government of Uganda through the Makerere University research and Innovation Fund(MakRIF) were disseminated during a dissemination seminar held in the College on Friday 24th November 2023, where it was revealed that  Apac the host District greatly benefited from the services that not only led to the increased uptake of internet services but also gained through other socio economic areas.
Makerere University to partner with the Egypt-Japan University of Science and Technology (E-JUST)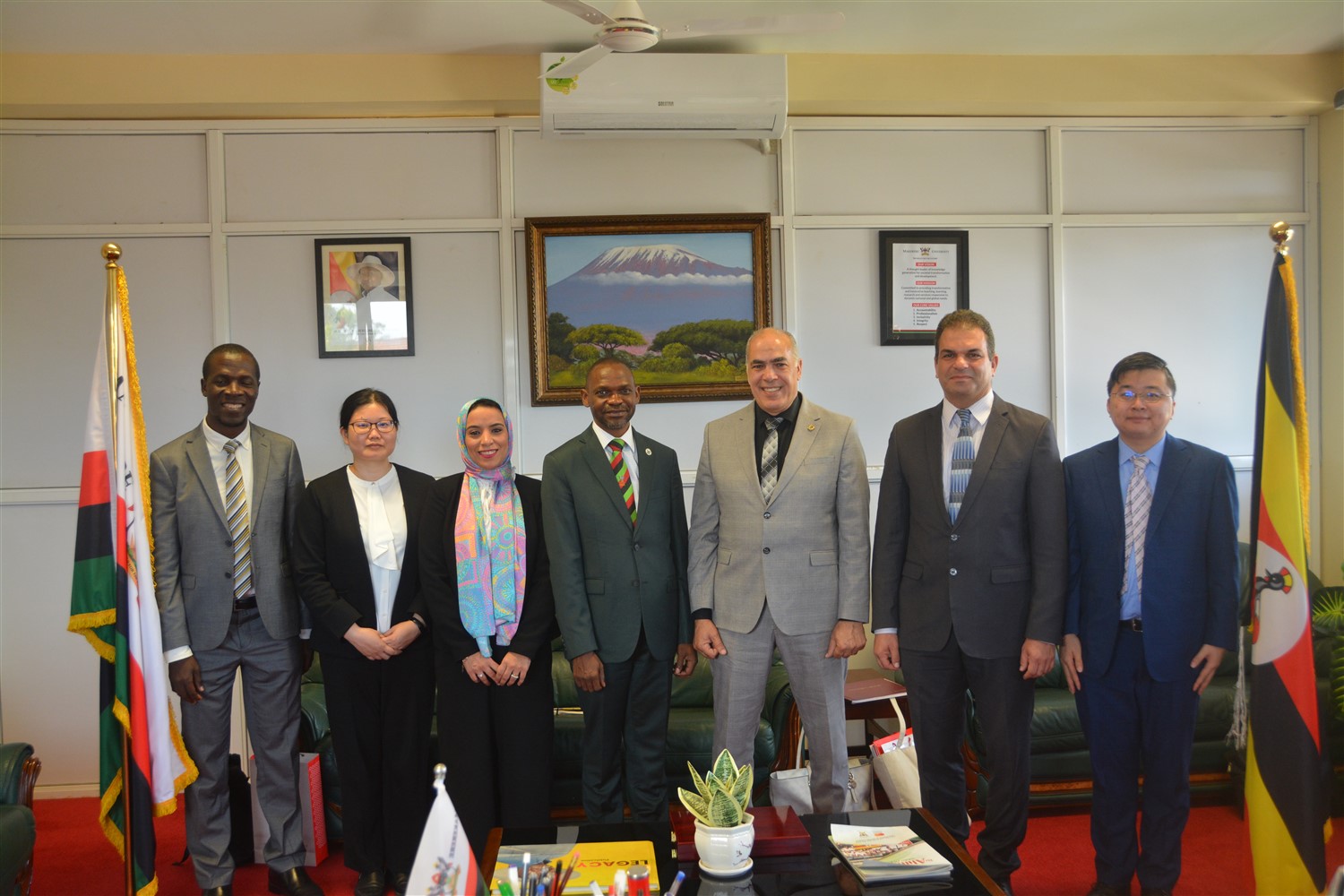 Makerere University is set to enter into a partnership with Egypt –Japan University of Science and Technology (E-JUST). The collaboration between the two universities to be formalized with the signing of a memorandum of understanding in the near future will see the two universities working together in a number of respects including staff and student exchanges, joint research and student supervision among others.
The decision comes after a visit to Makerere University by a delegation from the Egypt-Japan University of Science and Technology (E-JUST) on Thursday 23rd November 2023, led by the First Vice President for Education and Academic Affairs Prof. Sameh Nadah. The team comprised of the Deputy Vice President for Regional and International Affairs Dr. Muntaz Abdeluahaz, Ms. Tomomi Kawazoe the Project Coordinator for JICA E-JUST project and Mr. Racan Yosef, the Section head of International Affairs.