RUFORUM Triennial Thought Pieces: ISSUE 04 – Prof. Kay Leresche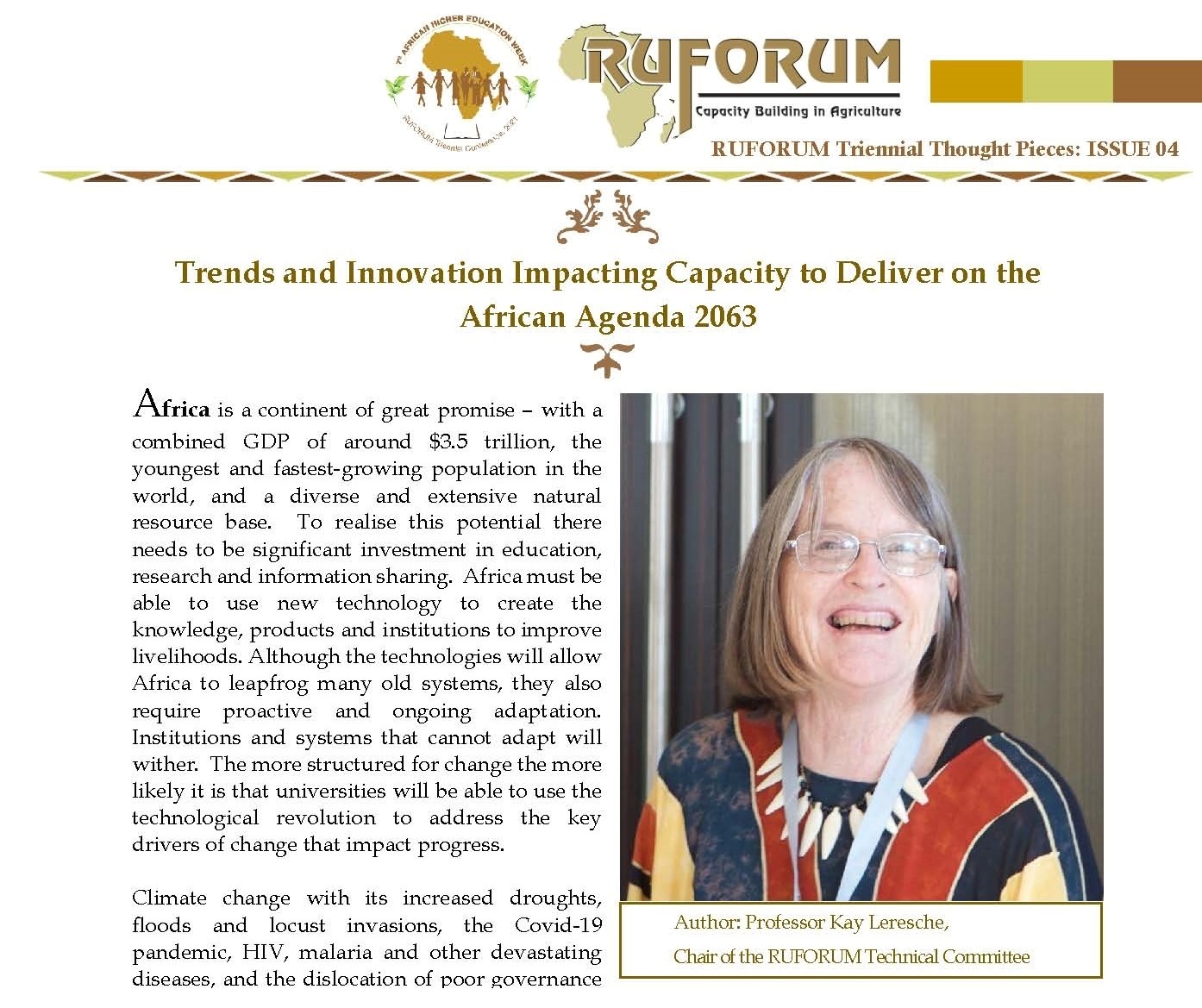 Trends and Innovation Impacting Capacity to Deliver on the African Agenda 2063
Africa is a continent of great promise – with a combined GDP of around $3.5 trillion, the youngest and fastest-growing population in the world, and a diverse and extensive natural resource base. To realise this potential there needs to be significant investment in education, research and information sharing. Africa must be able to use new technology to create the knowledge, products and institutions to improve livelihoods. Although the technologies will allow Africa to leapfrog many old systems, they also require proactive and ongoing adaptation. Institutions and systems that cannot adapt will wither. The more structured for change the more likely it is that universities will be able to use the technological revolution to address the key drivers of change that impact progress.
Climate change with its increased droughts, floods and locust invasions, the Covid-19 pandemic, HIV, malaria and other devastating diseases, and the dislocation of poor governance and war, compound these challenges. But the natural exuberance of Africa and their determination to keep striving in the face of all obstacles will see them succeed. To do this they need the tools. Low levels of research and human resource capacity create a bottleneck to Africa reasserting its role in the global economy. Universities in Africa need to change rapidly. They need to recognise the new opportunities and prepare students that are innovative, ethical and adaptable to drive our colleges and schools, build businesses, create new knowledge and serve Africa. They house most of the highly qualified people in Africa and are often neutral spaces where transparent engagement is possible. Universities need to join with society (private sector, farmers, entrepreneurs, civil society and government agencies) to generate new, locally relevant, knowledge that is embedded in ways that facilitate rapid uptake. Universities need to take up their role as a fulcrum upon which Africa makes the rapid strides it needs to take advantage of the African Continental Free Trade Agreement and meet the aspirations of Agenda 2063.
While the impending change holds great promise, the patterns of consumption, production and employment created by it also pose major challenges requiring proactive adaptation by corporations, governments, institutions and individuals. Concurrent to the technological revolution are a set of broader socio-economic, geopolitical, demographic and environmental drivers of change, each interacting in multiple directions and intensifying one another (Brookings, 2020).
The Challenges for Africa
"Despite the continent's promise obstacles to success linger as job creation still has not caught up with the growing youth labor force, gaps in good and inclusive governance remain, and climate change as well as state fragility, threaten to reverse the hard-fought-for gains of recent decades" Brahima S. Coulibaly (Brookings 2020). This was before the Covid pandemic which has since caused global devastation to lives, health and economies, especially in Africa. The disruptions continue to be felt with pressure on health facilities, loss of learning time and the economic stress of lockdowns with disrupted markets, international transport problems, decreased demand and the severe disruptions to tourism and remittances.
A challenge throughout Africa is the misalignment of job creation and demographic trends. Export-led manufacturing has not been a key feature of transformation in Africa's economies and that which exists tends not to be labour intensive. The future is focused on services to absorb the youth and workers moving out of agriculture. This reflects the natural resources, history and geography of the continent and the global marketplace. Governments can play a major role in changing this misalignment; not necessarily directly, but by educating and training, improving the infrastructure, facilitating engagement and providing an enabling environment to enhance a strong knowledge economy. Technological progress is critical to providing mechanisms to improve productivity and livelihoods. Poor infrastructure both physical and digital is a significant constraint on development in Africa. It reduces the flow of information, people, services and goods. Improving information access facilitates improved production, allows for bulking and lower market transaction costs, and enables small farmers to generate economies of scale. New technology can help to overcome some of the aggregation challenges of the past. It can assist to overcome many of the barriers to entry and improve efficiency.
Innovations using low cost locally available materials for point of use water treatment system unveiled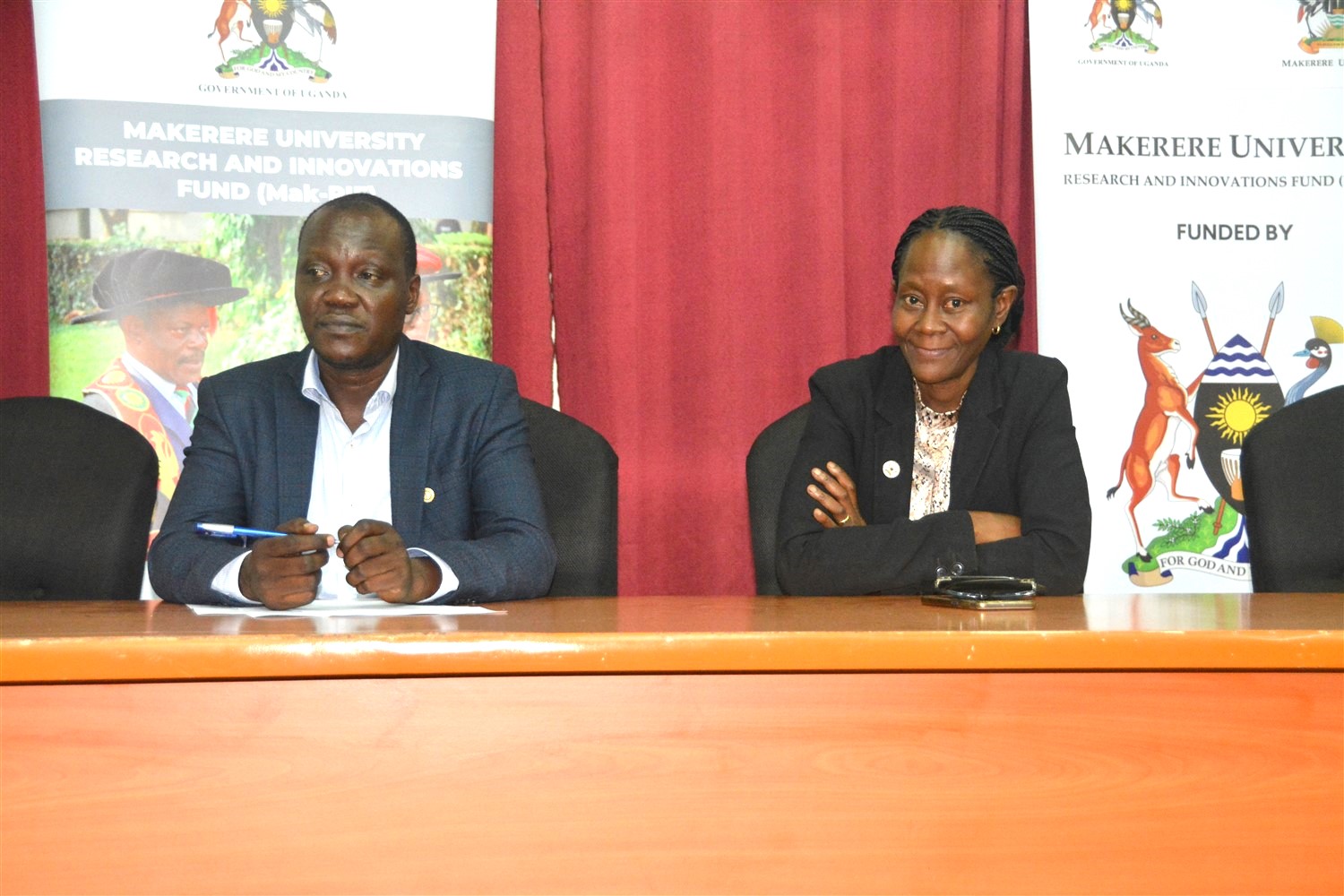 The College of Engineering, Design, Art and Technology (CEDAT) conducted a Research Dissemination of two studies aimed at the Development of Materials for point of use water treatment systems.
The investigations were conducted by a team of researchers comprised of P. W. Olupot, H. M. Kalibbala, E. Menya, G.M. Wangi, J. Jjagwe, J. Wakatuntu, M. Turyasingura, R. Walozi, C. Kanyesigye and R. N. Kulabako.
The dissemination event held on Wednesday 29th November 2023 follows the successful completion of two MakRIF supported Research projects namely; Development of rice husk based granular activated carbon for point-of-use water treatment systems and Development of zeolite-based nanocomposite filters for drinking water treatment.
Apac District gains from CEDAT's Research on Piloting a Rural Broadband Connectivity Model and Efficacious patient management system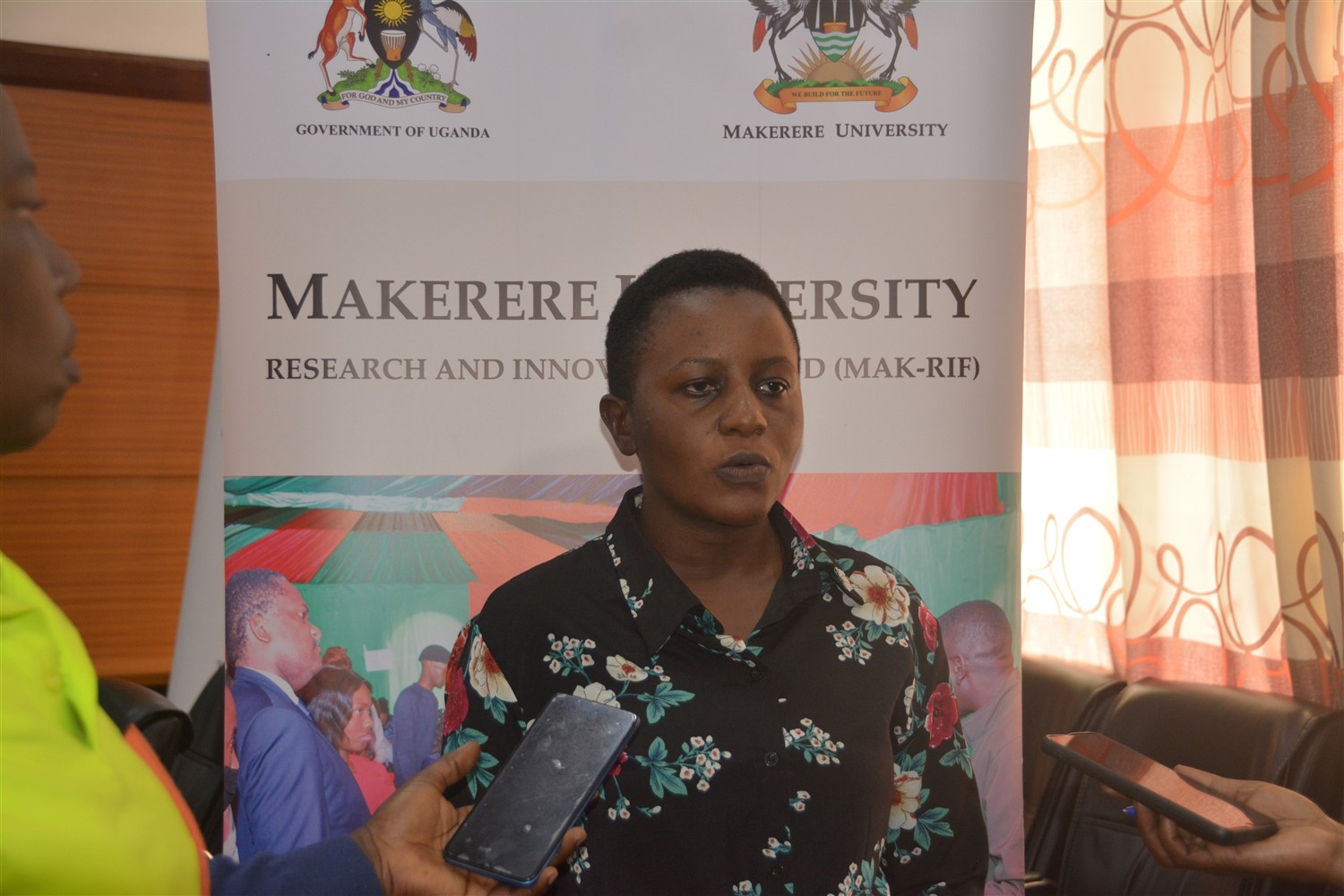 The School of Engineering at the College of Engineering, Design, Art and Technology (CEDAT) shared findings of research that was conducted in Apac Districts through two projects namely Piloting a Rural Broadband Connectivity Model (RCBM) and Efficacious patient management system (EPMS).
The findings of the research sponsored by the Government of Uganda through the Makerere University research and Innovation Fund(MakRIF) were disseminated during a dissemination seminar held in the College on Friday 24th November 2023, where it was revealed that  Apac the host District greatly benefited from the services that not only led to the increased uptake of internet services but also gained through other socio economic areas.
Application Forms for Admission to Public Universities 2024/2025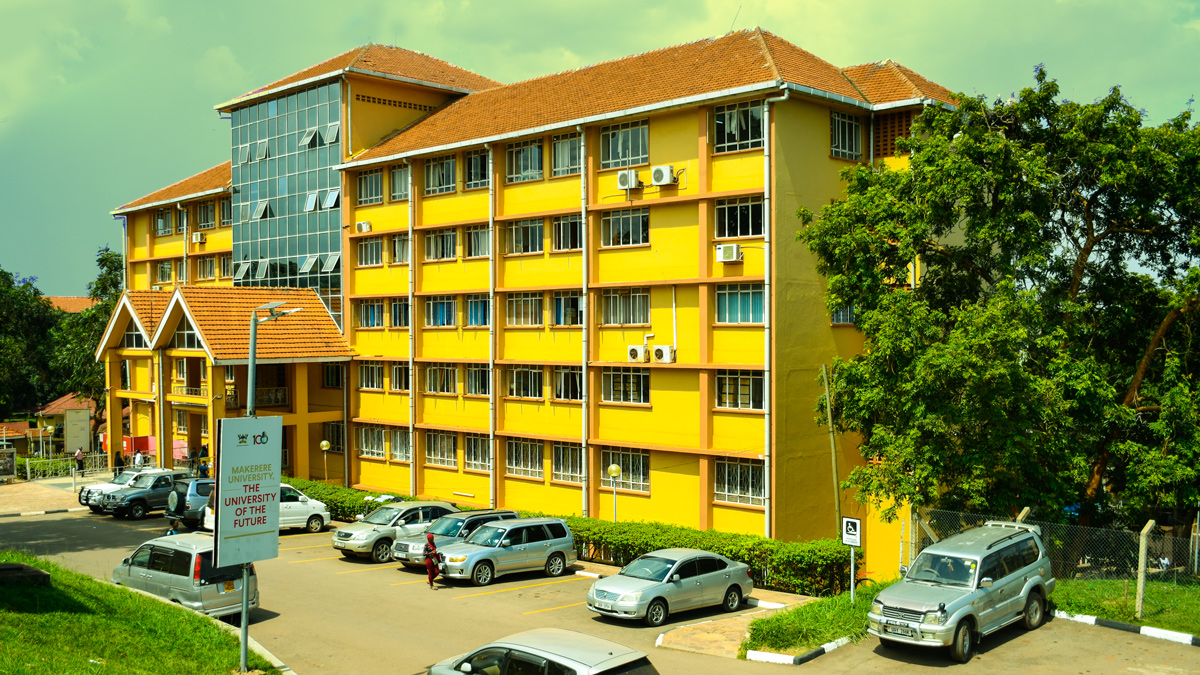 The Academic Registrar, Makerere University informs all Head Teachers of A 'Level schools that application forms for admission to public universities for senior six candidates (UACE 2023) for the 2024/2025 academic year will be ready for collection from the university from Monday 4th December, 2023.
The application forms should be collected from the Office of the Academic Registrar, Senate Building, Level 3, Makerere University.
Issuing of the application forms will start on Monday, 4th December 2023 on payment of a non-refundable application fee of Uganda Shs. 52,000/=(fifty two thousand Uganda shillings only) per application form.
You are advised to get a pay reference number (PRN) using the ACMIS system (http://pay.mak.ac.ug) to enable you pay the application fees in any bank used by Uganda Revenue Authority (URA).
The forms are for Ugandans only.
Please note that only Head Teachers or their authorized representatives will be served.
The closing date for submitting the completed application forms will be Wednesday 31st January, 2024.
Prof. Buyinza Mukadasi
ACADEMIC REGISTRAR