Peace: A Video Game to Mitigate Child Marriages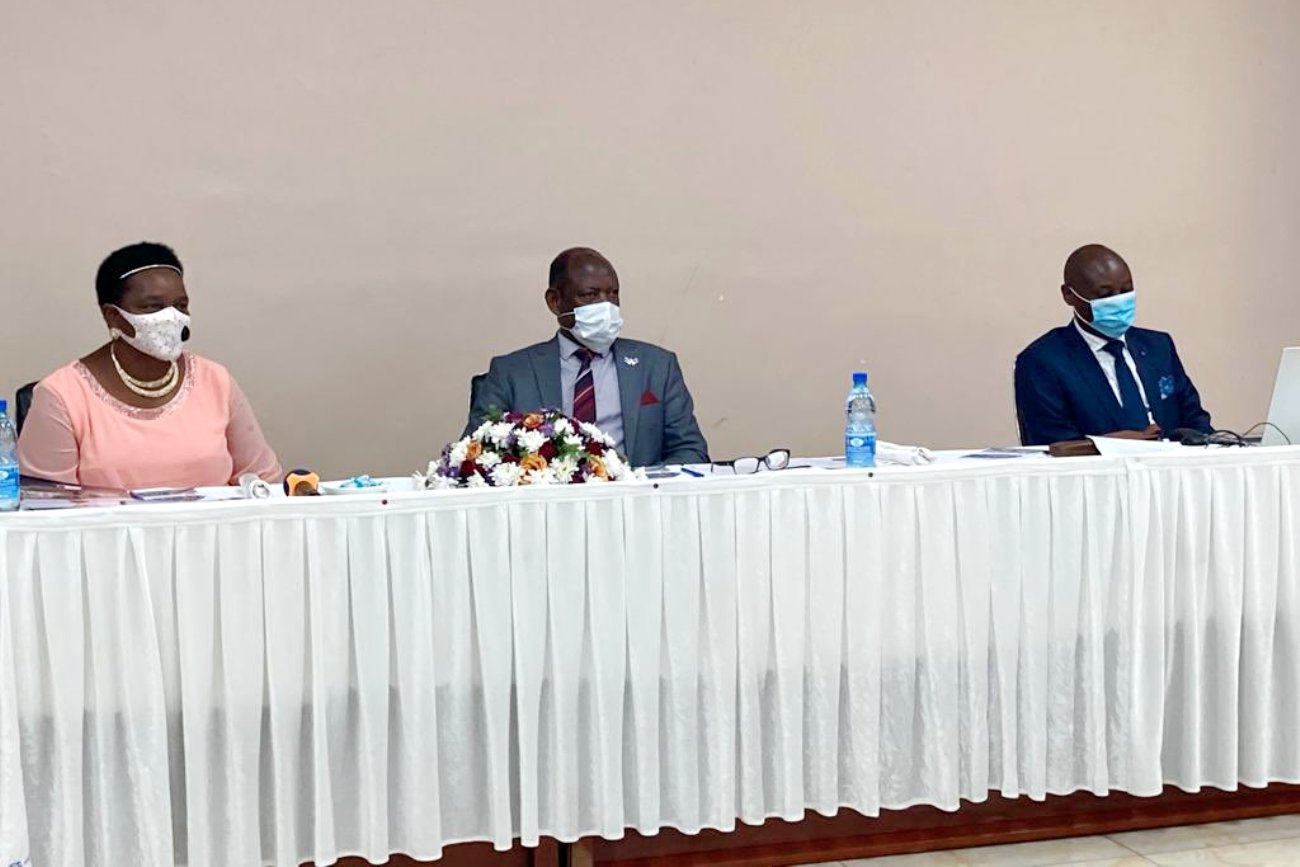 Makerere University Department of Social Work and Social Administration has employed a  video game dubbed "Peace" to help mitigate  early childhood marriages in Uganda.
During a None in Three research Project National Dissemination  held at Hotel Africana on 30th November 2021, one of the project leaders Dr. Esther Nanfuka pointed out "PEACE" a pro-social game, as one of the interventionist strategies to address the issue of child marriages in Uganda. The game is meant to make the participants engage emotionally with the Gender Based Violence Victims, it  was derived from a story of one of the research  participants named Dembe.
Uganda ranks number 16 in the world in the prevalence of gender based violence. During a  research on gender based violence , a total of 11,171 children was reached countrywide. The project was implemented in October 2017 and September 2021, was funded  by U.K. Research and Innovation at a total budget of  2 billion Uganda Shillings with a total of 11,171 children  reached.
The research into GBV involved several Universities that include, Huddersfield, UTEC  in Jamaica, Greenwich University, University of Toronto and other institutions like Kampala Capital City Authority (KCCA), The Directorate of Education and Social Services, National Child Authority.
The Department of Social Works and Social Administration  presented a Research survey spearheaded by Doctor Esther Nanfuka, Prof. Eric Awich Ochen, Florence Turyomurugyendo, Adele, Nadia Wager and Rosyln Cumming.
Call For Application: Inter-disciplinary PhD by Research in Historical Humanities & Humanistic Social Sciences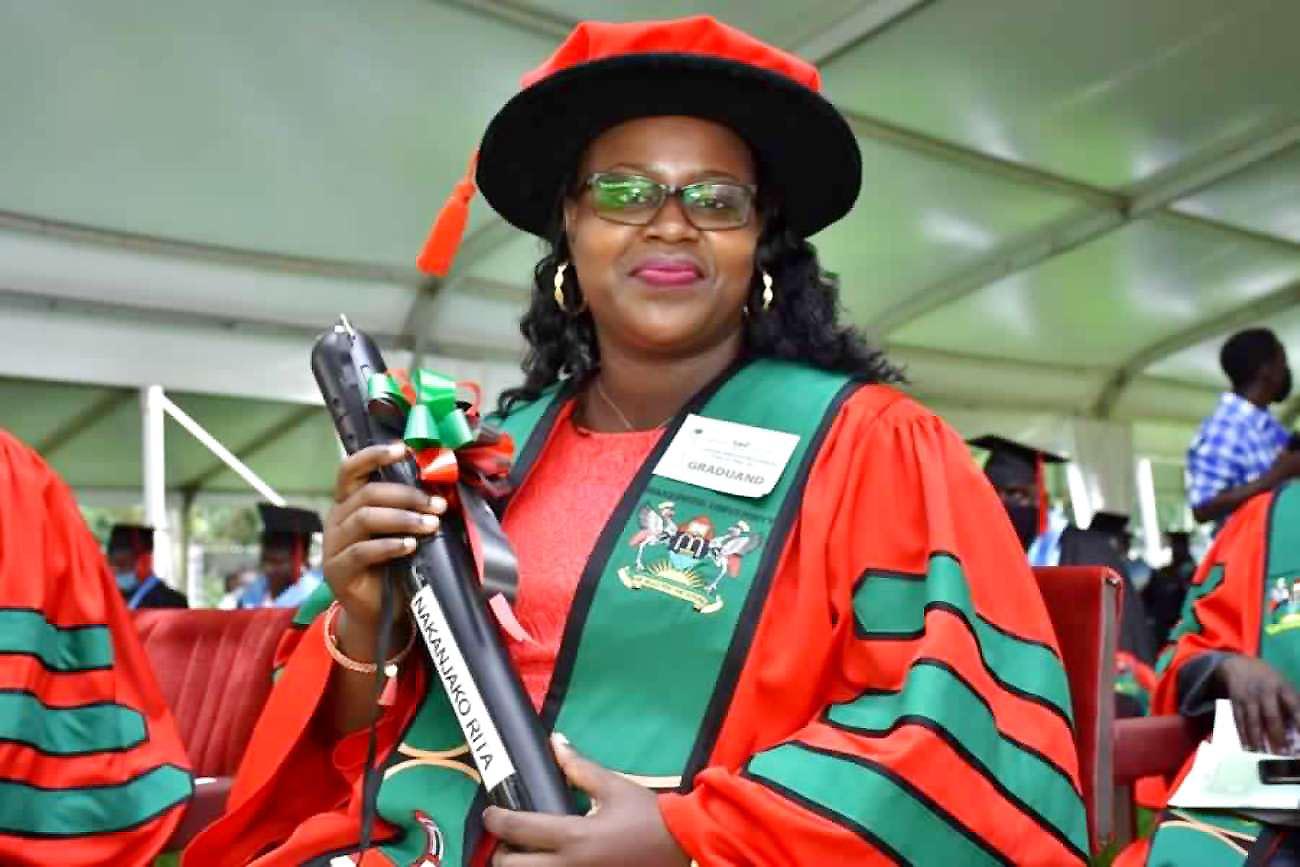 Background 
With funding from the Gerda Henkel Foundation of Dusseldorf Germany, the College of Humanities and Social Sciences (CHUSS) at Makerere University seeks to admit 10 students for the 2022 intake of the Inter-disciplinary PhD in Historical Humanities and Humanistic Social Sciences. Historical Humanities and Humanistic Social Sciences include, but are not limited to a cluster of subjects (disciplines) that study human society with a particular sensitivity to change over time in shifting historical contexts with various kinds of evidence to support analyses of what informs and shapes the changes and the implications of such changes in human society. Preference will be accorded to projects that approach the study of the Humanities and Social Sciences with a clearly strong historical focus in the following fields:
The Classics, namely literature, philosophy, epic, and drama,
Prehistory/Early History of Africa,
Archaeology,
Modern African History
Sociology
Anthropology
Language and Linguistics,
Creative Arts in Africa,
Religion in Africa,
Political theory,
General Requirements 
Research experience in the Humanities and Social Sciences at a University or a Research Institute and a strong foundation in writing and research methods is desirable. The applicant should have excellent oral and written communication skills. This is a PhD by research: therefore, applicants should demonstrate capacity for independent work. They should also have excellent interpersonal and problem-solving skills.
Funding
The programme is fully-funded by the Gerda Henkel Foundation and is tenable at Makerere University. The scholarship will cover all costs of the PhD training, including tuition and other university fees, living expenses, medical insurance, research and travel to take up the fellows as well as conference attendance in the second year of study. The maximum value of the scholarship, commencing in 2022 is approximately USD 11,000 or its UGX equivalent per year. In addition, each fellow will receive a laptop computer and is entitled to a modest research fund and travel allowance for conference attendance. 
Deadline: Friday, April 29, 2022
CHUSS Acquires Modern Musical Instruments through Staff & Alumni Fundraising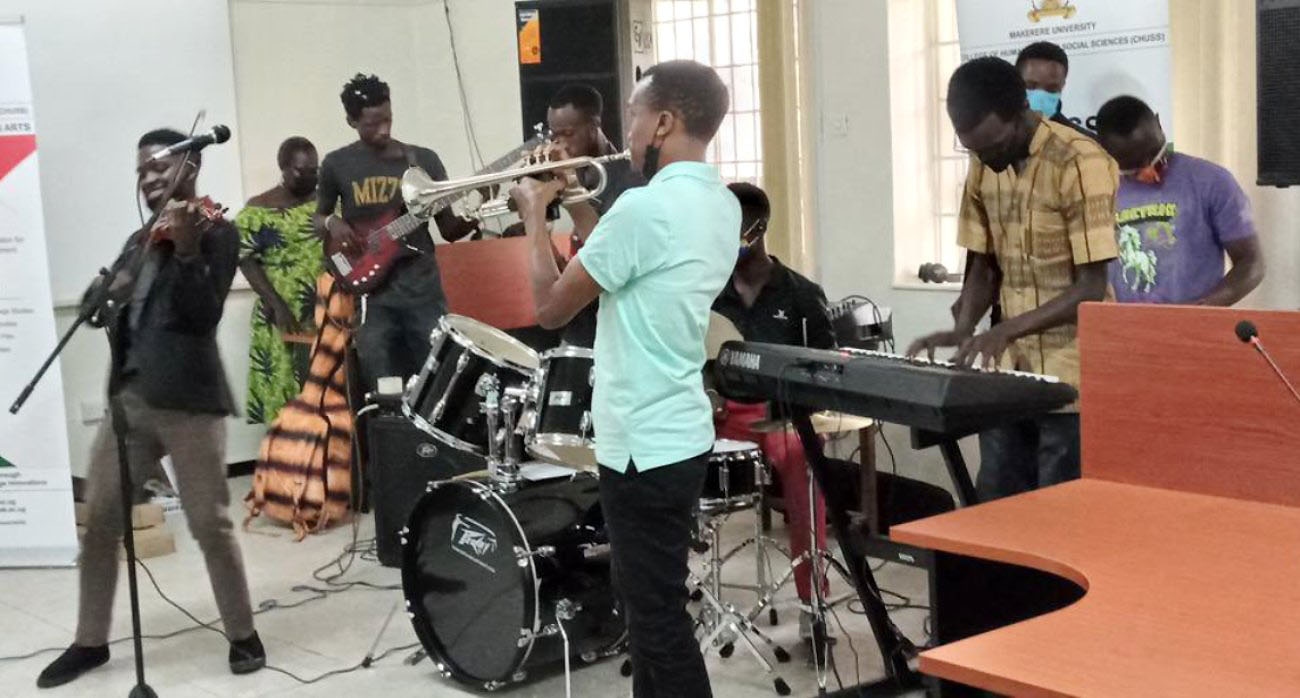 Makerere University Department of Performing Arts and Film (PAF) offers courses including   popular music on stage and  band music where students  are trained to perform and manage guitars and key boards in the first year then, in the second and third years they begin to go on stage.
However, there has not been a full music and sound set for teaching and learning and for a long time any form of support in terms of equipment as teaching and learning aids has been either donor or government aided. Even with the expansion of the programs, the department has been relying on students and staff own equipment as well as borrowing and hiring.
In the recent past and under the headship of Dr. Sylivia Antonia Nannyonga Tamusuza, PAF created a strategy among which was the resource mobilization strategy to improve the learning and teaching experiences at Makerere.
In October, 2019 PAF resource mobilisation team chaired by Dr. Benon Kigozi embarked on mobilizing Makerere University staff and alumni and was able to raise and procure the  state- of- the- art music and sound set estimated at a cost of UGX 21 million.
The resource mobilization committee handed over the equipment to the department  in a ceremony witnessed by the Vice Chancellor Prof. Barnabas Nawangwe and Management and staff  at the College of Humanities and Social Sciences (CHUSS) Smart room in the arts building on 15th December 2021.
Prof. Barnabas Nawangwe expressed pride to be Vice chancellor of the day.
"This is the first laboratory fully purchased by members of staff and Alumni of Makerere University. All other laboratories have been either donated or provided by government but, coming out of the resources of members of staff, this is the first one I have seen.
 I therefore want to congratulate Dr. Benon  Kigozi and team for the energy that you put in the fundraising. What we are witnessing is people directing their energies to the right things and if we are able to do something like this, we can do even much more if we are focused and put energies where they should go", Prof. Nawangwe stated.
CHUSS Holds Research Dissemination on the place of Men & Boys in Gender Equality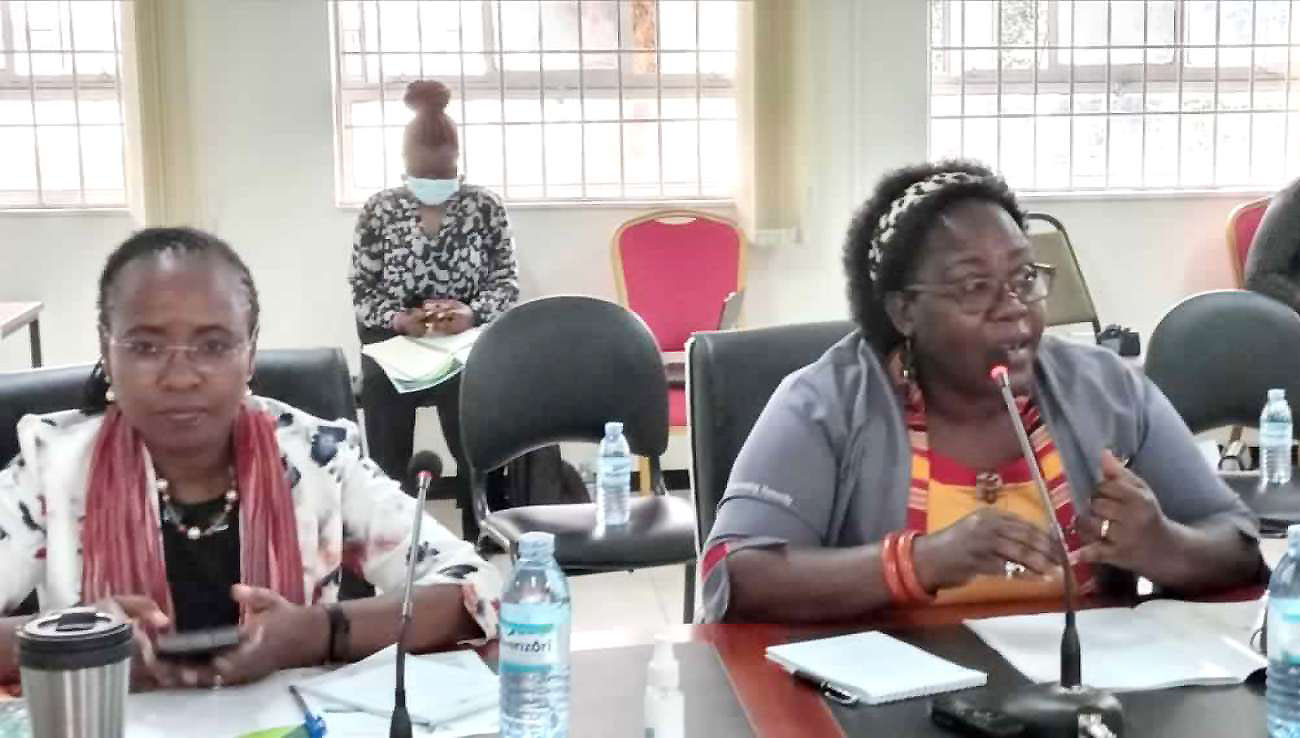 The School of Women and Gender Studies, College of Humanities and Social Sciences, under the Early Career Scholars research programme has held  a conversation on Rethinking the place of men and masculinities in feminist activism in Uganda. The study was sponsored under the Andrew W Melon Foundation.
The conversation was informed by the research conducted by Dr. Amon Ashaba Mwiine under the mentorship of Assoc. Prof. Josephine Ahikire on the Feminist Activism and its encounter with notions of Men and Masculinities.
The blended event was held on Wednesday 15th December, 2021 in the College of Humanities and Social Sciences (CHUSS) smart room and attended by the Principal and Deputy Principal CHUSS, the Dean School of Women and Gender Studies, Makerere staff, prominent Ugandan women activists  and public servants among others.
Dr. Amon Ashaba Mwiine who  teaches critical studies of men and masculinity at the School of Women and Gender Studies said the study was investigating activism around women's rights and how that activism engages with the quest of men and masculinity.
The purpose of this study, Ashaba said, was because of the way society understood gender from time to time where it seemed as if, it was about women and girls issues yet gender involves the understanding of relations between men and women.
Dr. Ashaba explained that there are cases in which men can occupy positions of vulnerability, domination and create inequalities and thus the study wanted to look at how men have been part of the activism and gender equality. This motive he said, was also generated by the current increase in organizations but also strategies that are working with men to promote gender equality.
"We have seen many questions in the public raising concerns about the boy child. That there has been a lot of focus on women and women's rights plus girls' rights and there has not been a conversation on what boys and men stand to gain from gender equality.