Fostering Continuous Improvement of Public Health Laboratory Services In Uganda: IDI's Contribution (2018-2020)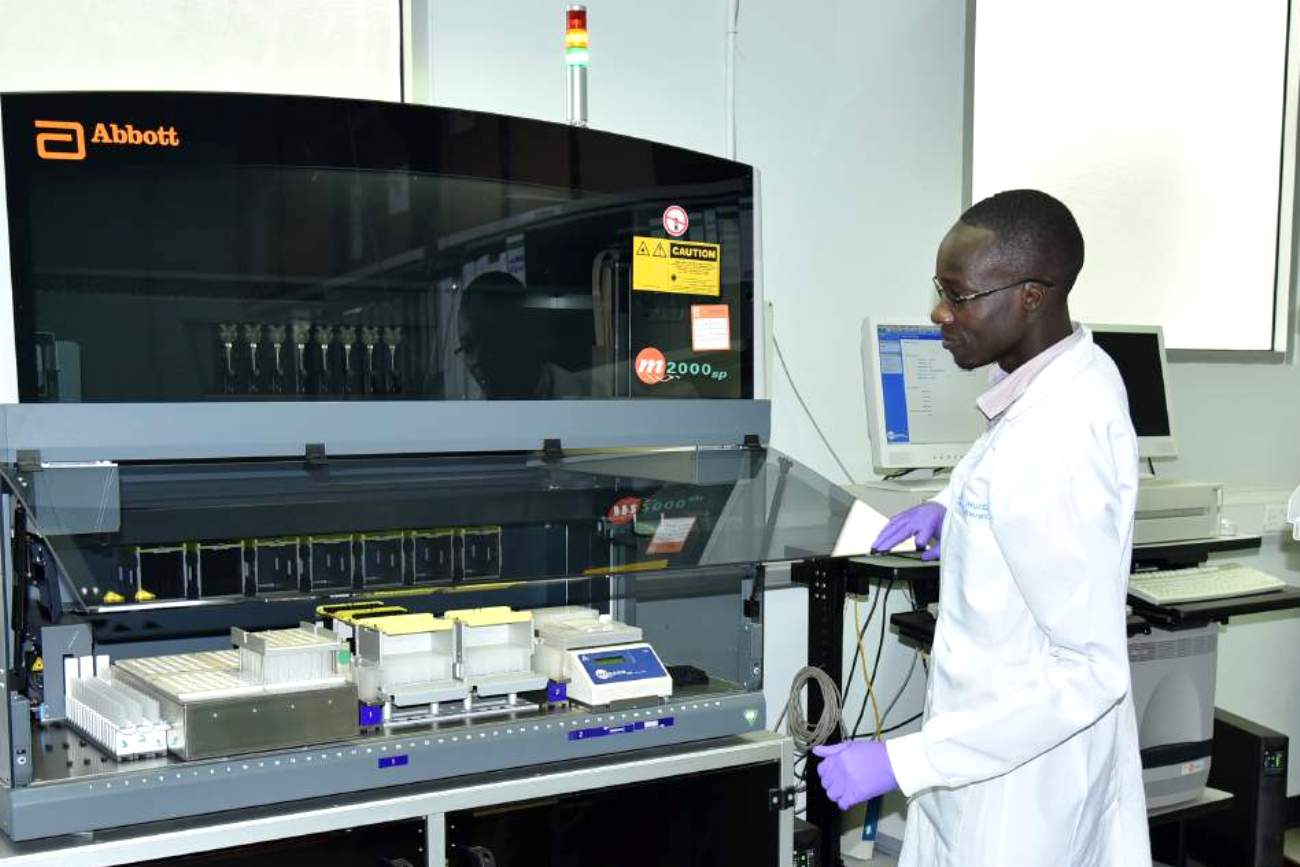 The Infectious Diseases Institute (IDI), Makerere University houses a state of the art laboratory – the Core Laboratory (CL) – certified by the College of American Pathologists (CAP) and accredited by the Uganda Ministry of Health (MoH) as a lead partner in strengthening laboratory systems.
In line with its 5-year (2018-2023) goal of 'providing high-quality lab services at IDI to meet both clinical and research demands, to support the sustained improvement of lab capacity across Uganda with systems of assured and consistent quality' to conduct routine testing, specialized clinical research trials, and detection of virulent pathogens of epidemic outbreak nature.
To match internationally standards for clinical laboratory methodologies and clinical applications, the CL has maintained a 25-year record of conducting at least 01 internal audit, 04 external audits annually, besides bi-annual inspections by the College of American Pathologists (CAP), to incorporate the latest best practices. Further, the CL continuously improves its technology and automation to increase productivity and enhance testing turnaround time (TAT).
The CL operates in a One IDI approach, where sister Technical Programs source its support, besides the Ministry of Health of Uganda, local and international academic research institutions and individual research fellows. The outbreak of COVID-19 in December 2019 was an opportunity for growth and expansion for the CL, to support national and global preparedness and response to infection prevention and control (IPC). To date, the CL has registered several milestones in enhancing disease laboratory TAT for COVID-19 testing, strengthening human capacity at the forefront on COVID-19 IPC, sustaining laboratory services for other communicable and non-communicable diseases as well as answering research questions.
Please see Downloads for the full technical brief.
Mak's GMI Labs Authorized to Conduct DNA Paternity Testing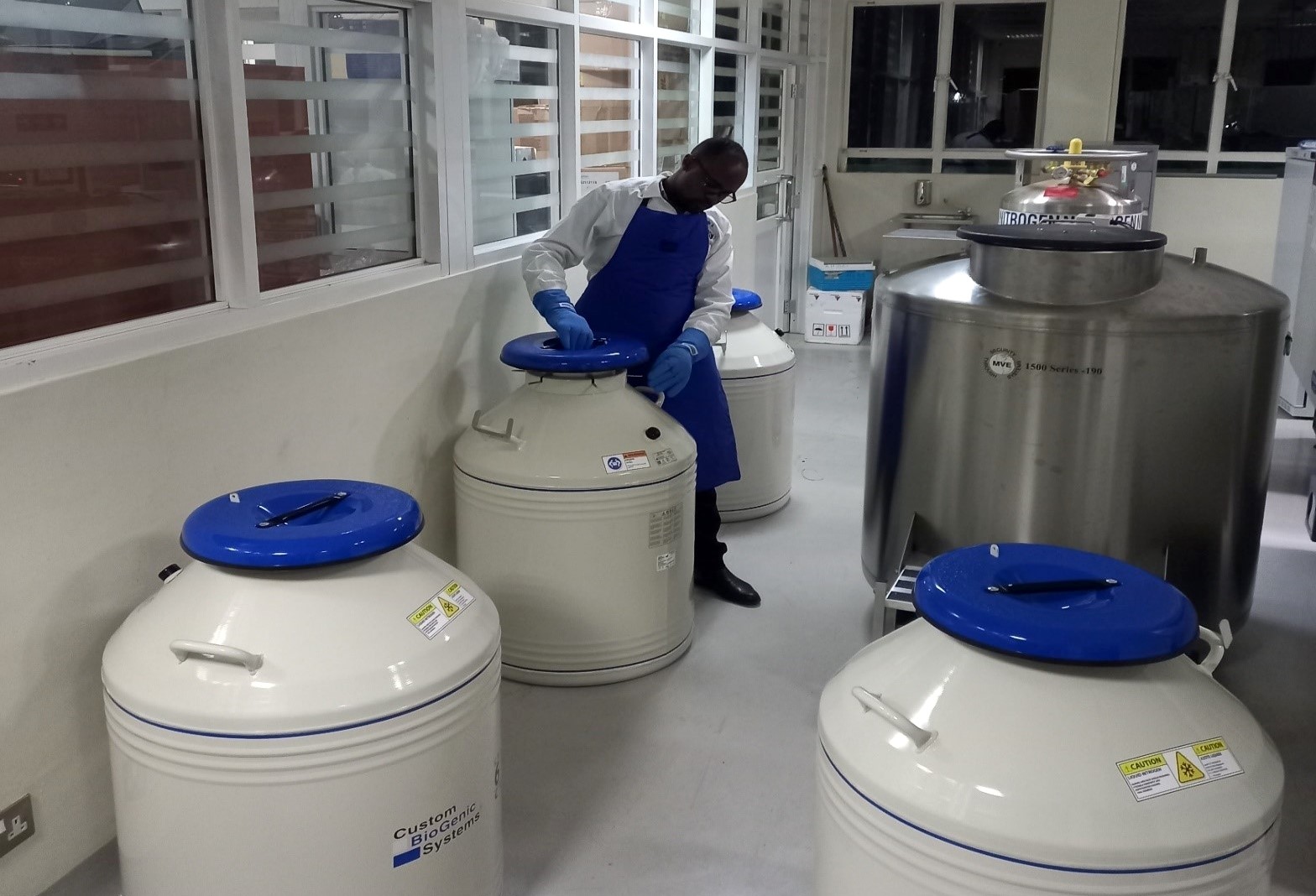 The Genomics, Molecular, and Immunology Laboratories (GMI Labs), operating under the auspices of the Makerere University Biomedical Research Center (MakBRC), have achieved another significant milestone in their journey of diagnostic excellence. The labs, renowned for their pivotal role in infectious and non-infectious disease research, have received official approval from the Director General Health Services at the Ministry of Health (MoH), Uganda, to conduct DNA Paternity Tests.
Situated at the Dept of Immunology & Molecular Biology under the School of Biomedical Sciences at the College of Health Sciences, Makerere University, the GMI Labs have been at the forefront of cutting-edge research, diagnostic testing, and training initiatives. Their remarkable contributions during the COVID-19 pandemic, where they conducted nearly a million PCR tests, underscored their unwavering commitment to public health and scientific advancement. The labs' exemplary performance and reliability were further highlighted by their successful management of two critical COVID-19 prevalence surveys. The findings of these surveys served as foundational data for crucial decisions guiding the country's lockdown strategies and phased reopening, earning commendation from the President and the Ministry of Health.
This latest authorization from the Ministry of Health marks a significant expansion of the GMI Labs' diagnostic capabilities. With the approval to conduct DNA Paternity Tests, the labs are now equipped to offer a crucial service addressing the need for accurate and reliable genetic testing for determining biological parentage. In a letter dated 22nd November 2023, the Director General Health Services emphasized the laboratory's rigorous adherence to international standards, proficiency in molecular biology techniques, and their proven track record in delivering precise and credible results. This approval further solidifies the labs' position as a trusted institution for advanced genetic diagnostics in Uganda.
Prof. Moses L Joloba, the Director of the GMI Labs, expressed immense pride in the team's dedication and expertise that led to this authorization. He highlighted the labs' commitment to upholding the highest standards of ethical practice, confidentiality, and accuracy in DNA paternity testing, ensuring the delivery of dependable results crucial for legal, personal, and familial purposes.
The inclusion of DNA Paternity Testing within the GMI Labs' list of services aligns with their overarching goal of advancing healthcare through state-of-the-art diagnostics, research, and education. This milestone represents not only a significant achievement for the labs but also a valuable resource for individuals seeking reliable and comprehensive genetic testing services. As the GMI Labs continue their unwavering commitment to excellence in healthcare and research, this new capability reaffirms their pivotal role in advancing the frontiers of molecular diagnostics and genetic testing in Uganda, working closely with reputable institutions such as Makerere University Hospital and other top-notch health facilities.
MNCH e-Post Issue 121: Learning from Nsambya Hospital Human Milk Bank to inform national scale-up & save preterm babies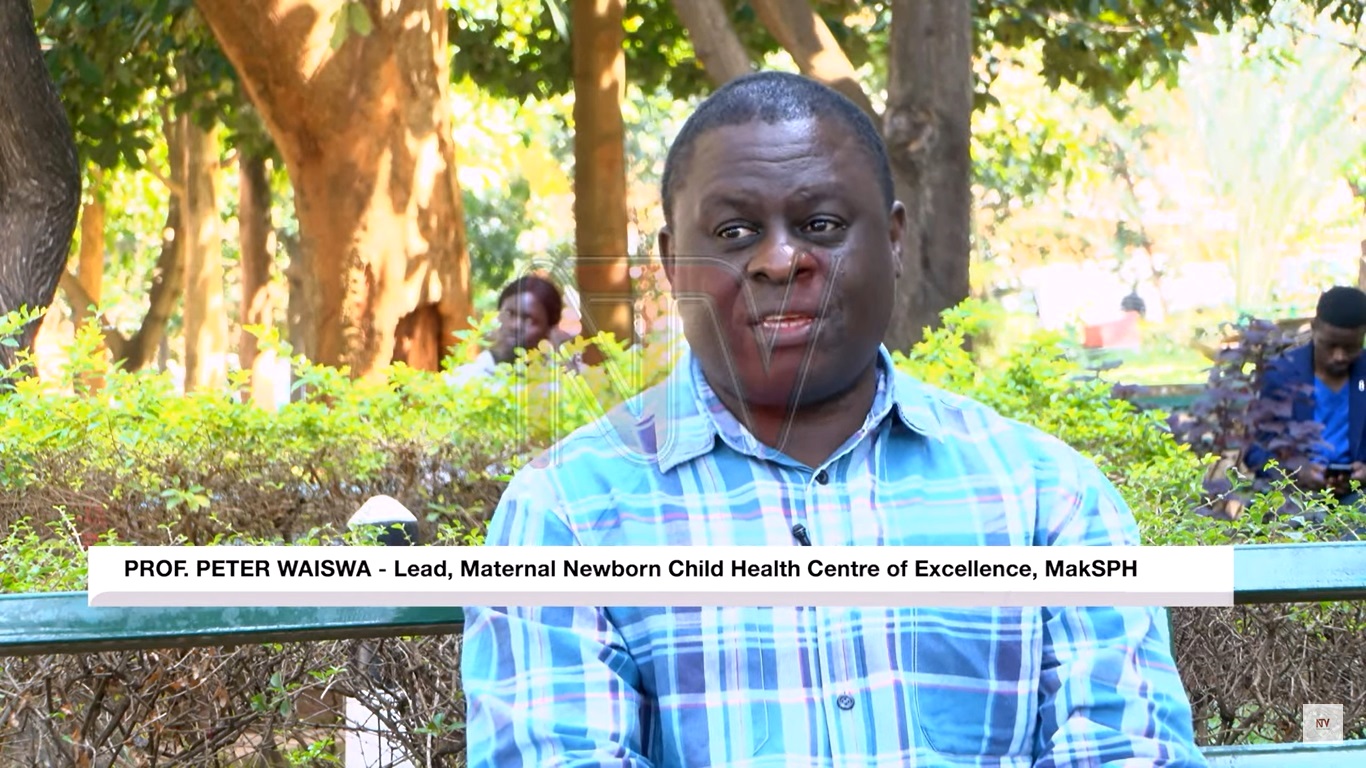 Welcome to this exclusive interview with Prof. Peter Waiswa, lead expert from the Makerere University Centre of Excellence for Maternal, Newborn, and Child Health. Dr. Victoria Nakibuuka from St. Francis Nsambya Hospital, and Dr. Jesca Nsungwa from Ministry of Health Uganda. In this video, they discuss a groundbreaking innovation in Uganda's healthcare landscape: the country's first-ever human milk bank at St. Francis Hospital Nsambya. This initiative represents a significant stride towards improving the survival rates of premature and vulnerable infants by ensuring access to essential breast milk, even when mothers are unable to produce enough. Watch Video
Click here to View the full MNCH e-Post Issue 121
METS Newsletter October 2023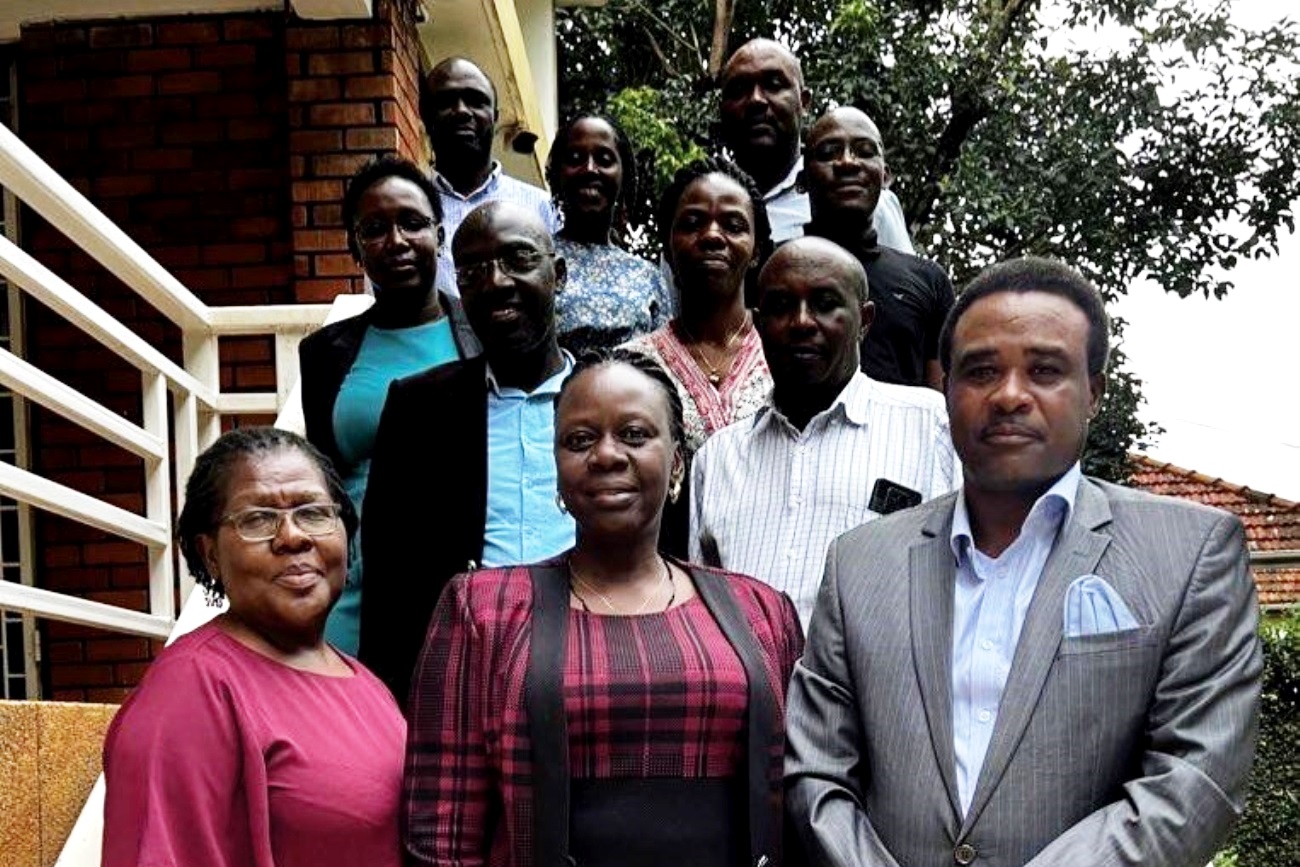 The Monitoring and Evaluation Technical Support (METS) Program is a 5-year CDC-supported collaboration of Makerere University School of Public Health (MakSPH), the University of California San Francisco (UCSF) and Health Information Systems Program (HISP Uganda).
Highlights of the METS October 2023 Newsletter
Strategies for Enhanced Disease Surveillance and Public Health Response in Uganda

The MoH Department of Integrated Epidemiology Surveillance & Public Health Emergencies (IES&PHE) Head, Commissioner Allan Muruta (Dr) visited METS to acquaint himself with the various surveillance activities supported by the Program.
Commissioner Muruta emphasized the need to build the capacity of districts and regions to conduct surveillance activities by training the relevant staff and establishing surveillance focal points at health facility levels.
He further emphasized the importance of linking laboratory data to the District Health Information System (DHIS2) and ensuring that different systems are interoperable.

Improving quality of data for HIV testing services (HTS) through regular assessments

MoH has been conducting Data Quality Assessments and Improvement (DQAI) activities to inform program planning, monitoring, and performance management. HIV testing services (HTS) inter was conducted in 16 regions, 81 districts, and 111 health facilities in partnership with 26 Implementing partners.
The HTS DQA has improved data management, infrastructure, and understanding of indicators. Specific staff assignment at each HTS entry point has proven effective, and use of the UgandaEMR system for reporting has yielded positive results.

Shaping Uganda's Healthcare Data Landscape

METS has maintained a strong collaboration with the Ministry of Health (MoH) providing invaluable technical support in developing various strategic guidelines for the country. These guidelines include the Uganda Health Information Exchange and Interoperability (HIE) Guidelines, the Uganda Health Data Protection and Confidentiality (HDPC) Guidelines, and the Uganda Health Data Sharing, Access, and Use Guidelines.

HIE and HDPC guidelines have received the endorsement of the Health Information, Innovation and Research (HIIRE) Technical Working Group (TWG), awaiting presentation to the senior management team at the MoH for final approval.

Empowering Health Professionals: PrEP Training in Hoima District

MakSPH-METS has taken a proactive stance in supporting Monitoring and Evaluation (M&E) for key populations through the development, management, and conducting trainings on the use of the PrEP tracker system across various agencies.
METS conducted a 5-day training on the KP/PrEP Tracker system in Hoima district. Moving forward, facility staff will be able to enter data on PrEP services into the system in a timely manner, analyze the data, and use it for program improvement.

Gallery

HIV testing services (HTS) Data Quality Assessments and Improvement DQAIs
Interagency cervical cancer on-site mentorships
Orientation in KP tracker-Soroti
TDY from CDC headquarters visit to METS
M&E orientation meetings for new Implementing Partners
Planning meeting for Cross Border Data Sharing-Busia