Selected SDGs at Population Level in Eastern Uganda – a Subnational Analysis 2019-2020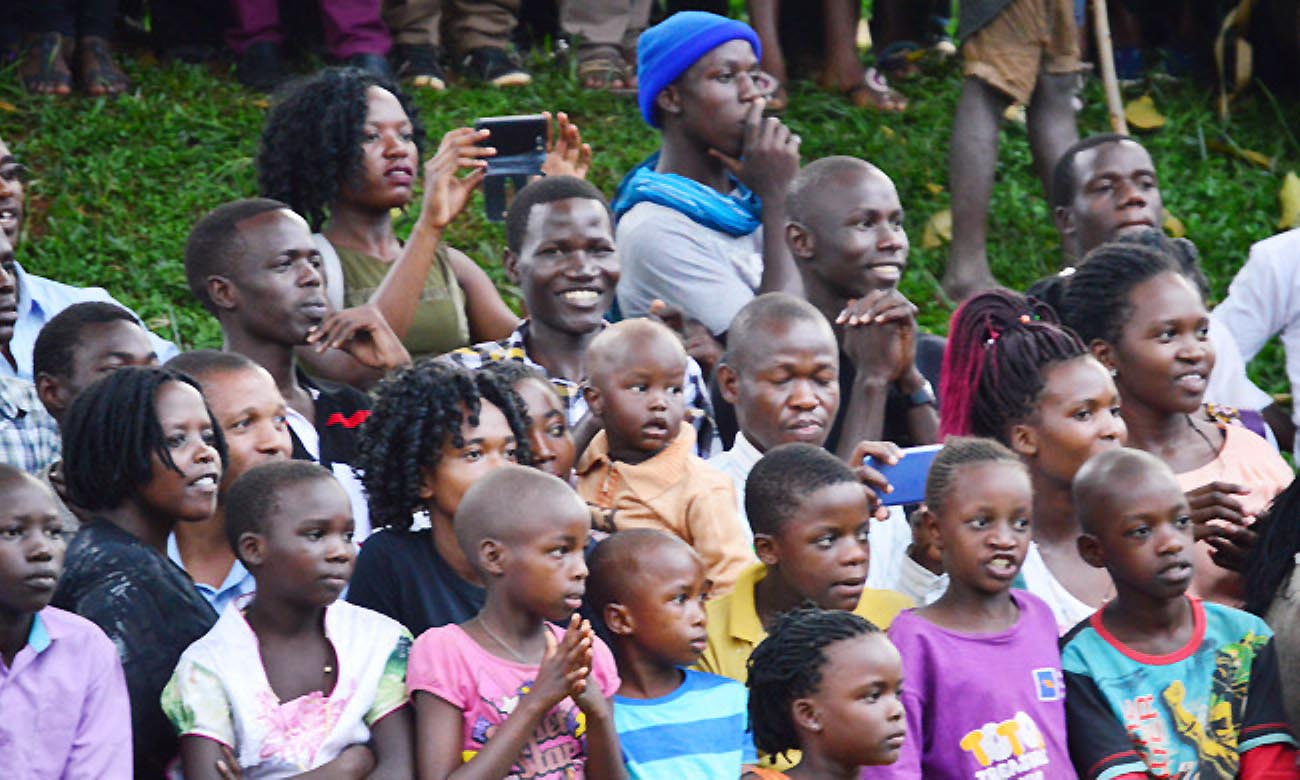 To achieve the 17 Sustainable Development Goals (SDGs) signed up in 2015, reliable data will be essential. Without it, governments will be unable to measure progress against the goals, nor to fine tune policies to make their attainment more likely. Testing new policies and programs and monitoring the impact of old ones require robust data collected over a sustained period of time. Accurate and timely data will ensure that resources are not wasted on ineffective interventions, pointing policymakers instead towards programs that will hasten their country's progress towards the goals. Health and Demographic Surveillance Systems (HDSSs) provide methodologies and designs that can be replicated in national statistics and data systems. Many health interventions used routinely across the world were first trailed using HDSS platforms. HDSSs provide the engineering that can be applied in generating valid indicators.
Makerere University Centre for Health and Population Research (MUCHAP) is a research and research training platform of Makerere University. MUCHAP runs the Iganga Mayuge Health and Demographic Surveillance Site (IMHDSS) that was established by Makerere University in partnership with Karolinska Institutet of Sweden and the district authorities of Iganga and Mayuge districts. IMHDSS conducted a population-based baseline census in 2005 and has been following up that population cohort to-date in selected villages. The primary objectives of setting up the site were to:
a) Provide a platform for conducting community-based research, and research training for students and faculty at Makerere University, as well as other researchers from within and outside Uganda
b) Register and monitor important health and demographic population indicators that can be used at local and national level planning for population development
c) Conduct essential household level policy relevant research tailored to inform local and national policy formulation.
The purpose of the Centre is to generate population based information that is useful to guide policy and the decision making process at district and national level. Information on demographic events at individual and household level data on births, deaths and migrations is monitored and routinely updated twice a year. The cause of every death that occurs in the community is determined through the verbal autopsy approach and evaluated by the physician. As of 2017, the total population under surveillance was 94,568 individuals from over 19,000 households in 65 villages and seven sub counties within the two districts of Iganga and Mayuge.
SDGs are a universal call for action to improve the welfare of populations by striving to end poverty, protect the environment and ensure that people live in peace and prosperity. The 17 SDGs were built on the successes of the Millennium Development Goals while including new areas such as climate change, economic inequality, innovation, sustainable consumption, peace and justice amongst other priorities.
While some of the SDGs have been assessed through national periodic surveys like the Uganda Demographic and Health Survey (UDHS), the National Housing and Population Census and national health indicator survey, it is important to assess SDG indicators at sub-National and regional levels.
Method of measurement
This measurement was conducted on selected indicators to understand the current status and progress of SDGs at a sub national rural population. A descriptive cross sectional survey was conducted in a population-based cohort covering 65 villages in seven sub-counties of Iganga and Mayuge districts in Eastern Uganda. A total of 5500 households were randomly sampled from the population cohort. A structured questionnaire was administered to collect data and information on the indicators of selected SDGs. In this phase of measurement, a survey to assess the progress on indicators for SDGs 1, 2, 3 and 6 was done.
Click here for full report
The 2020 COVID-19 Non-Pharmaceutical Containment Measures – Adherence and Impact on Livelihoods in Rural Uganda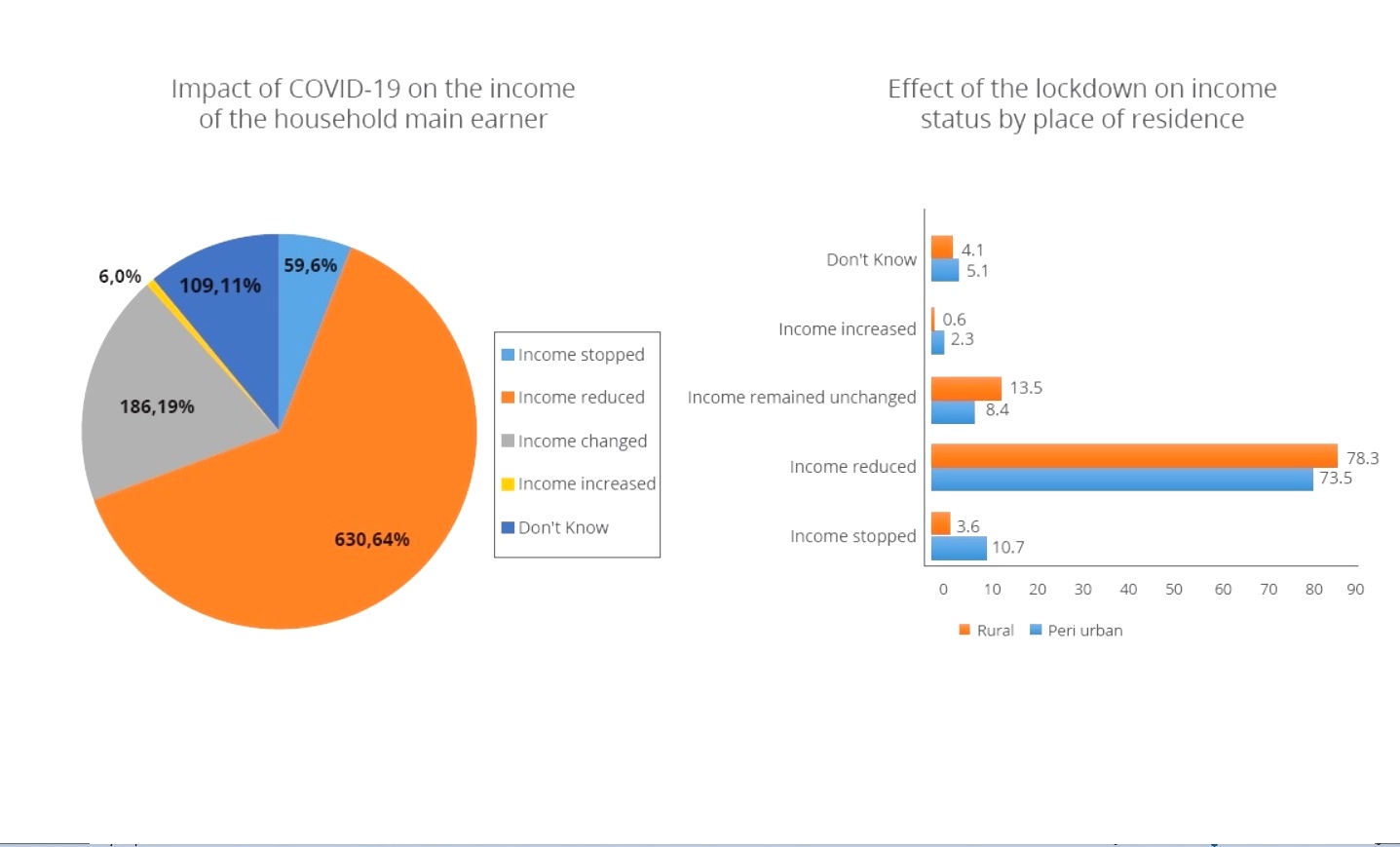 By Dr. Dan Kajungu and MUCHAP/IMHDSS Team
Uganda is currently experiencing a second wave of the COVID-19 pandemic with an upsurge of cases. The country registered an 81% increase in the number of COVID-19 cases between March and April 2021, which indicates resurgence or another wave in the pandemic. From 200 cases per day in April, now the country is recording over 500 cases per day. The vaccines uptake has improved only recently, and the population has ignored the Ministry of Health (MoH) Standard Operating Procedures (SOPs) meant to contain transmission. Since March 2021, when the COVID-19 AstraZeneca vaccine was introduced, about 541,569 persons have so far been vaccinated.
On 6th June, new control measures were announced to mitigate the transmission. The Makerere University Centre for Health and Population Research (MUCHAP) which runs a longitudinal population-based cohort of Iganga and Mayuge districts (Iganga Mayuge Health and Demographic Surveillance Site) conducted a community survey to understand how citizens responded to the non-pharmaceutical interventional measures, and the impact on their livelihood. This survey was part of the routine community surveys that a typical health and demographic surveillance site conducts to understand the population dynamics in population cohorts. The hybrid survey involved about 2,000 households in rural and peri-urban settings using a questionnaire that adopted some questions from the Wellcome Trust COVID-19 tool. It was a hybrid of on-phone and physical interviews conducted between July and August 2020 right after the relaxation of restriction in Uganda. Community based surveys provide information on what to expect when piloting and implementing interventions in populations. In addition to the demographic and household characteristics, questions sought to understand the extent of community adherence to COVID-19 control measures and probed about the impact on socio-economic and access to health services.
Adherence to preventive measures: The survey found that 94% of the respondents adhered to COVID-19 non-medical control measures that were enforceable by security personnel. It was different for non-pharmaceutical measures that were largely dependent on individual enforcement or discipline and this averaged at 43% of the respondents. Six in ten respondents reported doing most of their work from home and half (50%) avoided seeking medical care at health facilities during lockdown.
The non-pharmaceutical guidelines included using preventive actions like social-distancing, hand washing with soap, the use of alcohol-based hand sanitizing gels as well as wearing of face masks. Citizens were encouraged to stay at home with the exception of essential workers who rendered critical services. Some community members could not adhere, not because they do not take it as a priority but because of the cost implications.
Socio-economic impact: There was change in the living arrangement in 12% of the households mostly because someone moved out or into the household. Community members reported a reduction (64%) in the income for household members with some experiencing a complete stop in earnings (6%). Residents in rural settings reported more reduction in income compared to Peri-urban residents (78% vs 74%). There are seemingly unique circumstances that need to be considered as interventions and decisions are made. For instance, it should not be surprising that a household cannot afford to have a bar of soap, a face mask, an alcohol-based hand sanitizing gel and social distance because of the living structures. In some cases, even accessing water is a luxury for some homes. There are some homesteads that are unable to grow food or earn an income from selling cash crops because they leased their pieces of land for large scale sugarcane growing 3 or 4 years ago, with just a house and a few feet of compound to spare. Unfortunately, such individuals have no access to social media where they can express their predicament.
The survey further found out that during the 2020 lockdown period, there was a general increase in violence against men, children, and women. There were cases of child neglect as well as marital problems. The survey found that 53% of the respondents reported increase in marital problems, while violence against women during the lockdown was reported by 51% of the respondents and was more common among rural residents compared to their Peri-urban counterparts. Residents could not access what they considered essential needs like transport and education services, which were directly affected by government directives and other community services. Communication was the most affected essential service reported.
Access to Health Services: 26% of the interviewed community members who were on daily medication due to a chronic or long-term condition reported running out of drugs during lockdown. Non-affordability due to the cost was the main reason in 54% of respondents, while 19% reported cases of stock-outs at both public and private health facilities and 10% were restricted by lockdown measures.
In another review of the immunisation records at Busowubi Health Centre III in Iganga district, it was clear that during the lockdown, utilisation of immunization services was severely affected (manuscript is undergoing peer review). Children did not complete their scheduled vaccine doses which calls for catch up vaccination drives. People could not go to health facilities because of fear of acquiring infection and restricted movements of boda-boda.
Please see Downloads for the detailed report.
Artificial Intelligence Capacity in Sub-Saharan Africa – Compendium Report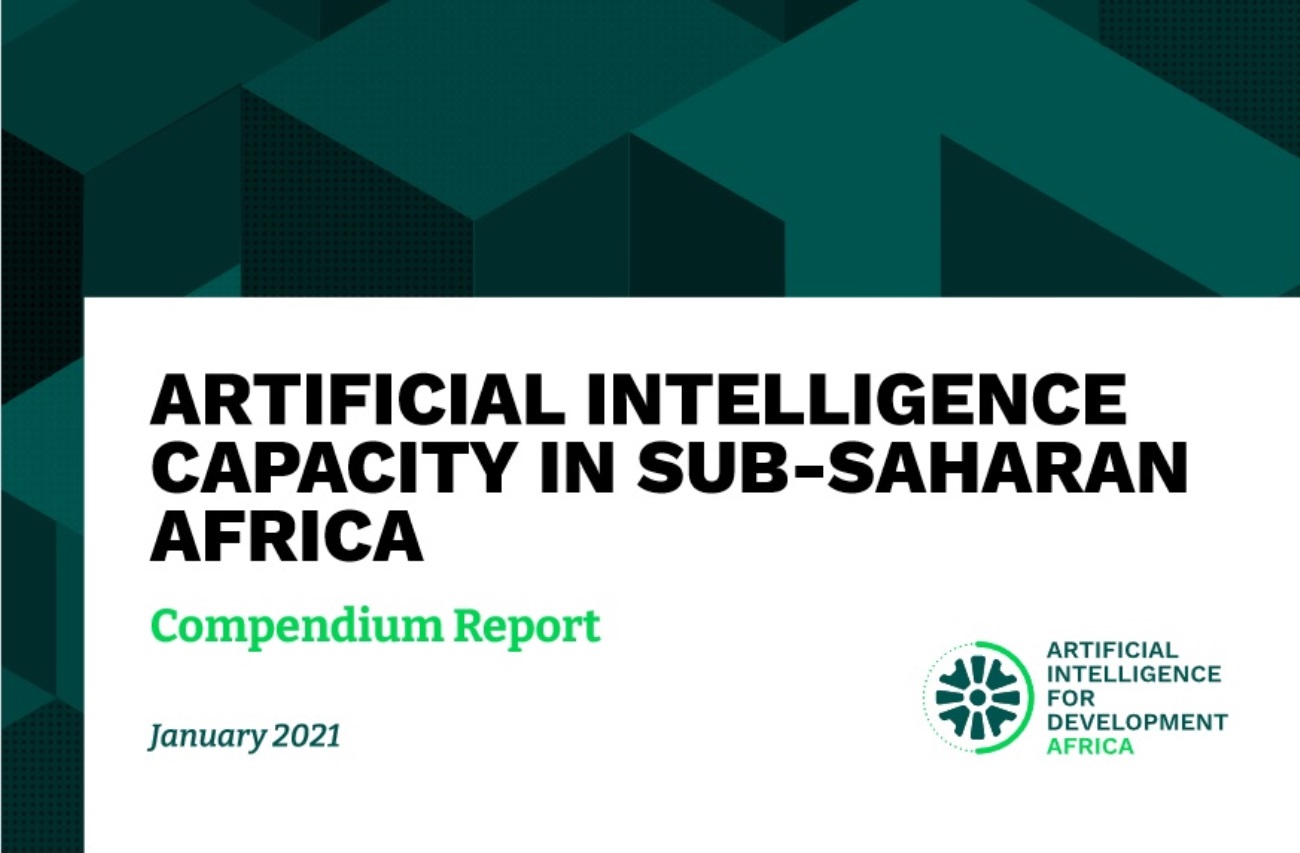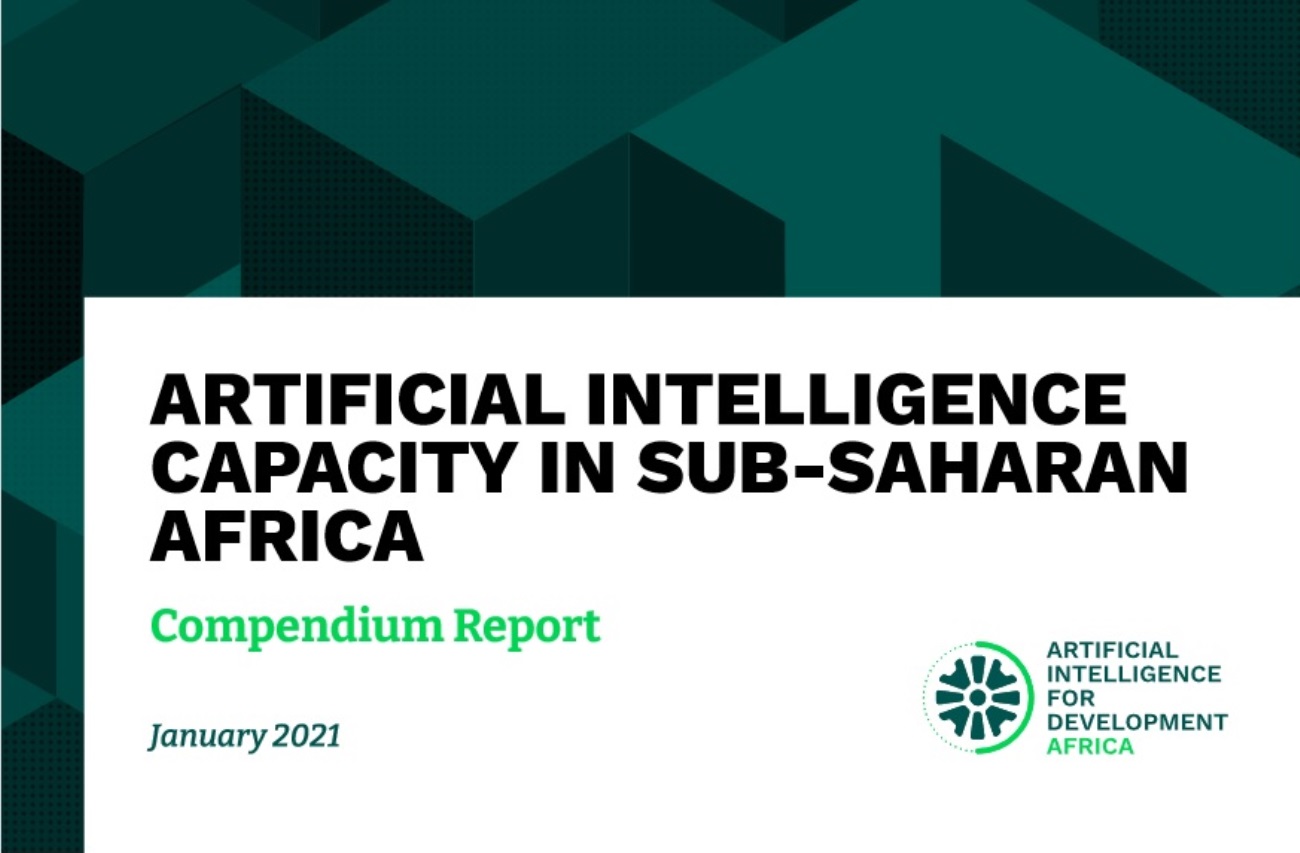 Makerere University in Uganda formed the AI & Data Science Research Group, which examines various areas related to AI and data science such as ML methods, computer vision and predictive analytics. The group has conducted research on automated diagnosis of crop and human diseases, auction design for mobile commodity markets, analysis of traffic patterns in African cities, and the use of telecoms and remote sensing data for anticipating the spread of infectious disease, to name a few.
Institution-specific research groups and activities
Robotics and Autonomous Intelligence
The Robotics, Autonomous Intelligence and Learning (RAIL) Laboratory (Wits);
Wits Institute of Data Science (WIDS) (Wits);
Computational Intelligence Research Group (UP);
Automating Robot Design for General Applications (University of Cape Town) (UCT);
Guided Self-Organisation in Artificial Complex Systems (UCT); and
Spatiotemporal models for Biosurveillance (Makerere).
Health and Biology
Machine Learning for Cancer Detection (NUL);
Nature Inspired Computing Optimisation Group (NICOG) (UP);
Prediction of Co-infection of TB and HIV using Computational Intelligence Methodologies (UniSwa);
An Expert System for Malaria Diagnosis Using Fuzzy Cognitive Map Engine (Best Paper Award) IEEE-IST Africa Botswana (UniSwa);
Multi-Target Regression Prediction on Cervical Cancer for evaluation of Performance Measures (UniSwa);
A Framework for Early di!erential diagnosis of tropical confusable diseases using the fuzzy cognitive map engine (UniSwa); and
Machine learning-based detector for cervical cancer (Makerere).
Agriculture and Disaster management
Early Warning System for Disaster Preparedness (MUST);
Forecasting crops using drones (UWC);
WineTech (UWC);
Disease surveillance – mobile monitoring of crop disease (Makerere);
Automated Malaria diagnosis (Makerere);
Computational prediction of famine (Makerere);
Auction design for agricultural commodity trading (Makerere); and
A portable deep-learning-based diagnostic platform for passion fruit diseases (Makerere).
Click here to access the full report
Seed Grant for New African Principal Investigators (SG-NAPI)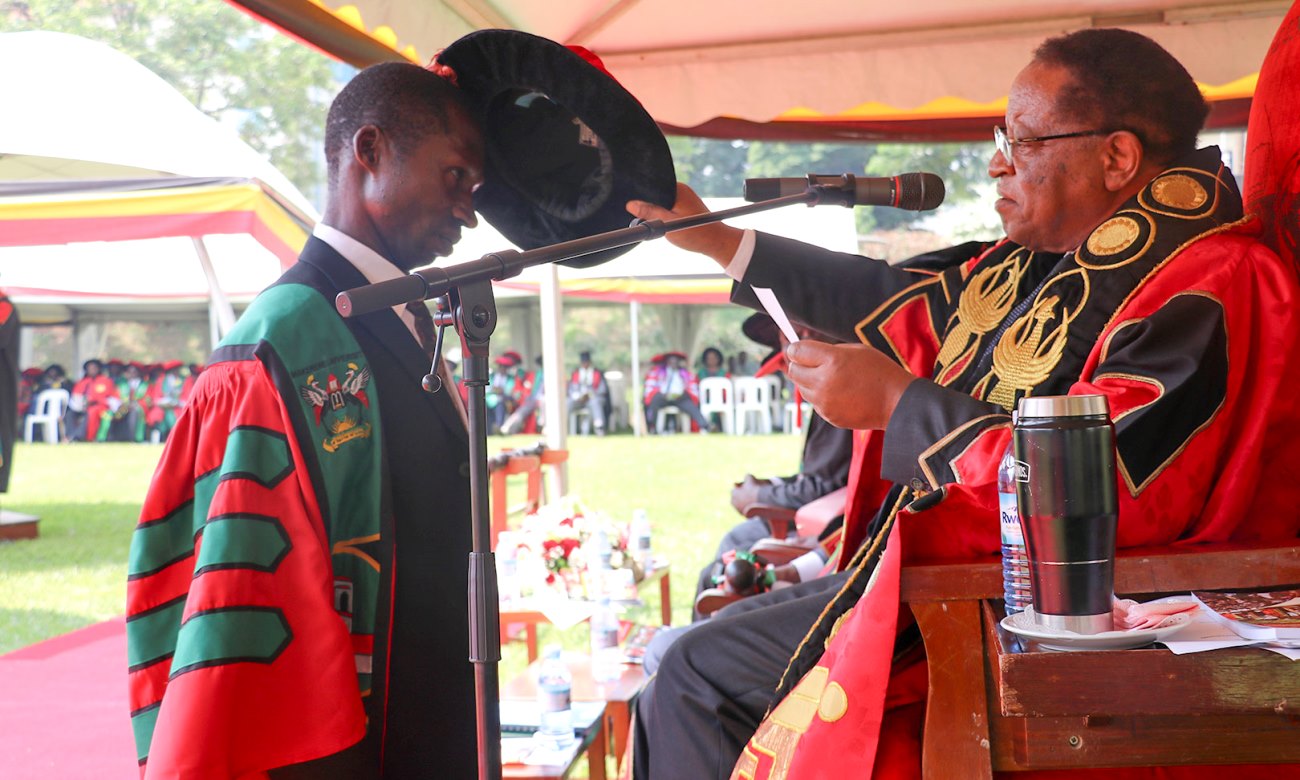 The Seed Grant for New African Principal Investigators (SG-NAPI) was established in response to the needs of researchers in developing countries, particularly those attached to institutions that lack appropriate research facilities. Under this scheme, grants can be awarded for research projects in Agriculture, Biology, Chemistry, Earth Sciences, Engineering, Information Computer Technology, Mathematics, Medical Sciences and Physics to Principal Investigators in the African countries lagging in science and technology identified by TWAS, to enable them to purchase the research facilities they need to enhance their productivity.
The Seed Grant for New African Principal Investigators (SG-NAPI) aims to support early-career scientists in Sub-Saharan Africa, with particular emphasis on Least Developed Countries (LDCs).
Seed Grant for New African Principal Investigators (SG-NAPI) is fully funded by The German Ministry of Education and Research (BMBF).
Programme Details
SG-NAPI Grants are awarded to high-level promising research projects in Agriculture, Biology, Chemistry, Earth Sciences, Engineering, Information Computer Technology, Mathematics, Medical Sciences and Physics carried out by Principal Investigators (PI) in the African countries lagging in science and technology identified by TWAS.
Research Grants to research units amount to a maximum of USD 67,700.
The grants, which are normally provided for a period of 24 months, may be used to purchase scientific equipment, consumables, which can include fieldwork and maintenance of equipment and specialized literature (textbooks and proceedings only). The grant does not cover salaries of the Principal Investigator or travel expenses unless they are clearly related to one of the conference and/or mobility components mentioned below. In addition, the purchase of laptops, tablets, drones and laboratory animals is not supported.
Awarded PIs may also support MSc student as part of the project, request funding for international conference grant, industrial link grant, mobility grant and open access publication grant. Full details of each component are laid out in the guidelines.
The programme has an additional component which seeks to enhance the productivity of female scientists returning to academia after a maternity leave, scientist-after-child grant. Full details of this component can be found in the guidelines.