IDI hands over 5 Vehicles to Baylor Uganda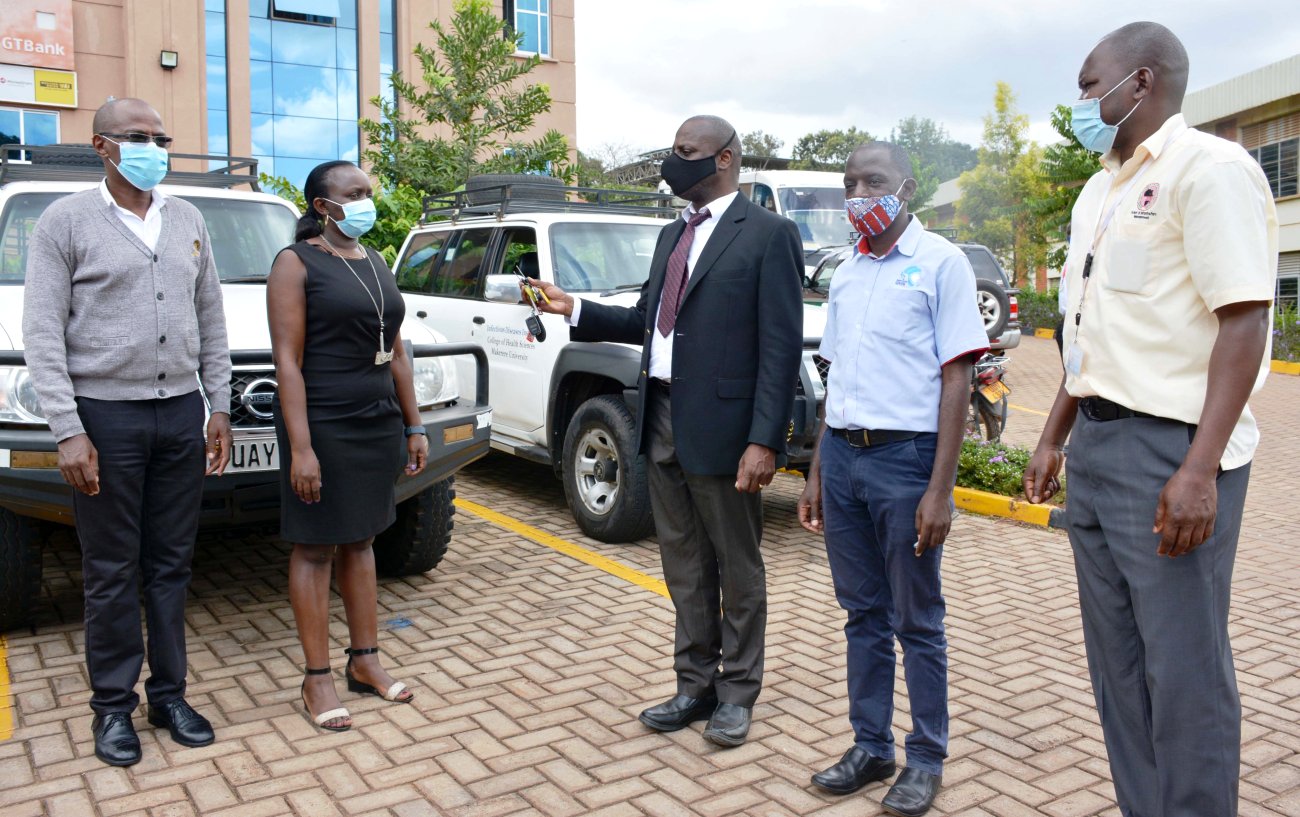 As part of the transition of PEPFAR implementing partner roles for the Albertine region, the Infectious Diseases Institute (IDI) Executive Director, Dr. Andrew Kambugu handed over 5 vehicles this week to Baylor Uganda to facilitate field activities and comprehensive HIV prevention, care and treatment efforts.
The vehicles will support the movement of technical teams and transportation of critical supplies and logistics across distances within the region to ensure continuity of comprehensive HIV services. This support is made possible with funding from PEPFAR through the US Centers for Disease Control and Prevention (CDC).
.
MakSPH, Partners Commended for supporting Antimicrobial Stewardship in Uganda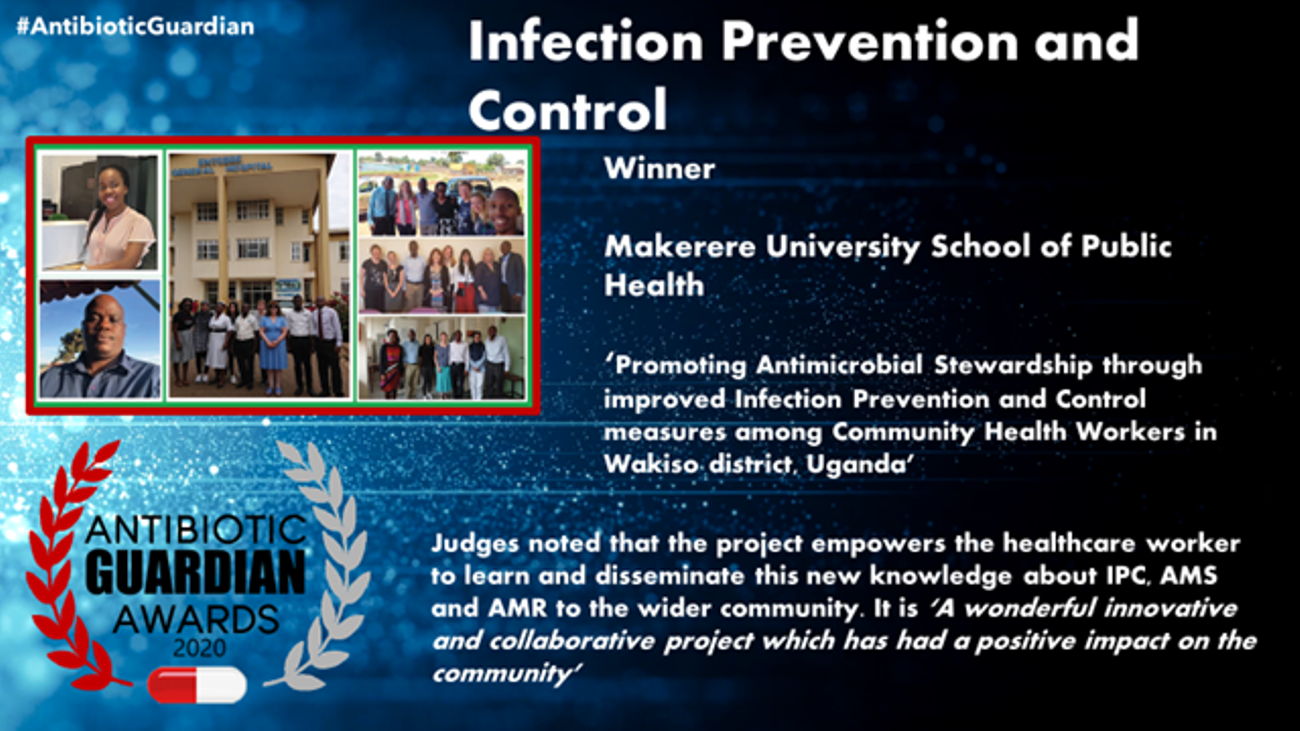 By Davidson Ndyabahika
Public Health England, an executive agency of the Department of Health and Social Care in the United Kingdom has given an award for exceptional performance to Makerere University School of Public Health—MakSPH for its outstanding role in strengthening antimicrobial stewardship in Uganda.
The award was in recognition for the collaborative work on antimicrobial stewardship with Nottingham Trent University, Buckinghamshire NHS Healthcare Trust and other partners. This recognition was received at the Antibiotic Guardian Shared Learning and Awards 2020 (UK) under the category of Multi-Country Collaboration held late last month via zoom.
Delivering a certificate of recognition to Dr. David Musoke, the Uganda project lead, Dr Diane Ashiru-Oredope while representing the Antibiotic Guardian Shared Learning & Awards Planning Group observed that it was a highly competitive contest but MakSPH demonstrated great performance, hence the honour for its commitment to promotion of responsible use of antimicrobials to prevent antimicrobial resistance.
"We received the highest number of entries ever this year and so your award is an achievement to be proud of," said Dr. Diane Ashiru-Oredope.
She hailed the Ugandan team for the "incredible work to keep antibiotics working" and urged them to submit more of this "great work for next year's shared learning and awards."
For ten years now, the MakSPH and Nottingham Trent University (NTU), UK have through this partnership supported efforts aimed at strengthening community health systems particularly supporting village health teams (VHTs) in Uganda and largely focusing on Wakiso district.
During its implementation, the project, titled, "Strengthening Antimicrobial Stewardship in Wakiso district using a One Health approach, has trained a total of 86 health practitioners, including animal health workers, and 227 community health workers on antimicrobial stewardship.
Mak-UiB-Karolinska-Padua Paper Published in New England Journal of Medicine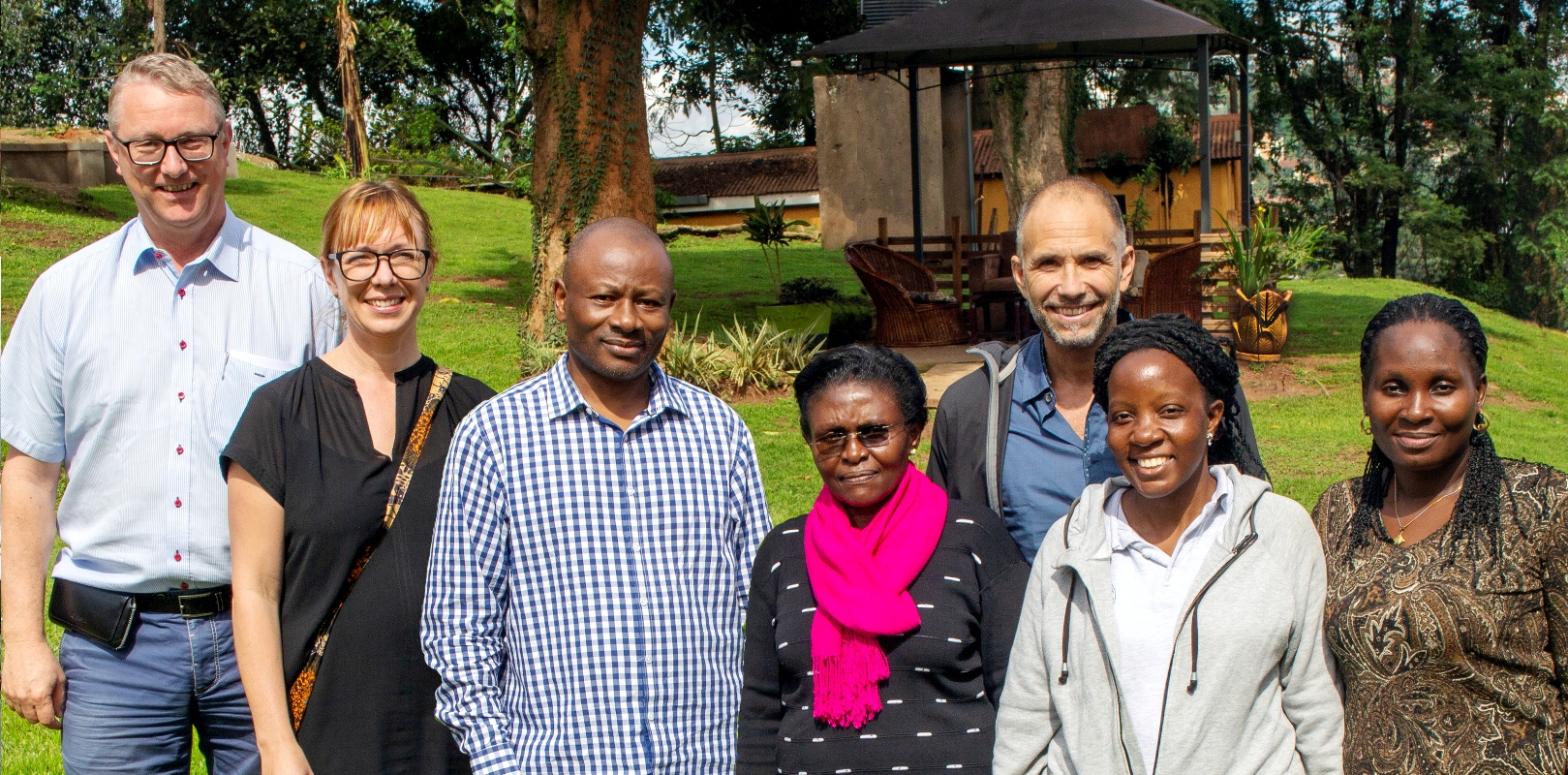 Results from the Neonatal Supraglottic Airway (NeoSupra) Trial on neonatal resuscitation conducted at the Labour Wards of Mulago National Referral Hospital and Kawempe Specialised National Referral Hospital have been published in the prestigious New England Journal of Medicine (NEJM). The paper was co-authored by Makerere University's Dr. Josaphat Byamugisha, Dr. Jolly Nankunda and Dr. Clare Lubulwa, the University of Bergen (UiB)'s Dr. Nicolas J. Pejovic and Dr. Thorkild Tylleskär, Karolinska Institutet (KI)'s Dr. Susanna Myrnerts Höök, Dr. Tobias Alfvén, Dr. Mats Blennow as well as other authors from the University of Padua (Italy).
The collaborative paper published on 26th November 2020 concluded that in neonates (newborns) with asphyxia (deficient supply of oxygen to their bodies), the Laryngeal Mask Airway (LMA) was safe in the hands of midwives but was not superior to face-mask ventilation with respect to early neonatal death and moderate-to-severe hypoxic–ischemic encephalopathy.
Please see Downloads for the paper. It may also be retrieved from the NEJM webpage at the link below: https://www.nejm.org/doi/full/10.1056/NEJMoa2005333
UAPS 8th African Population Conference Report 2019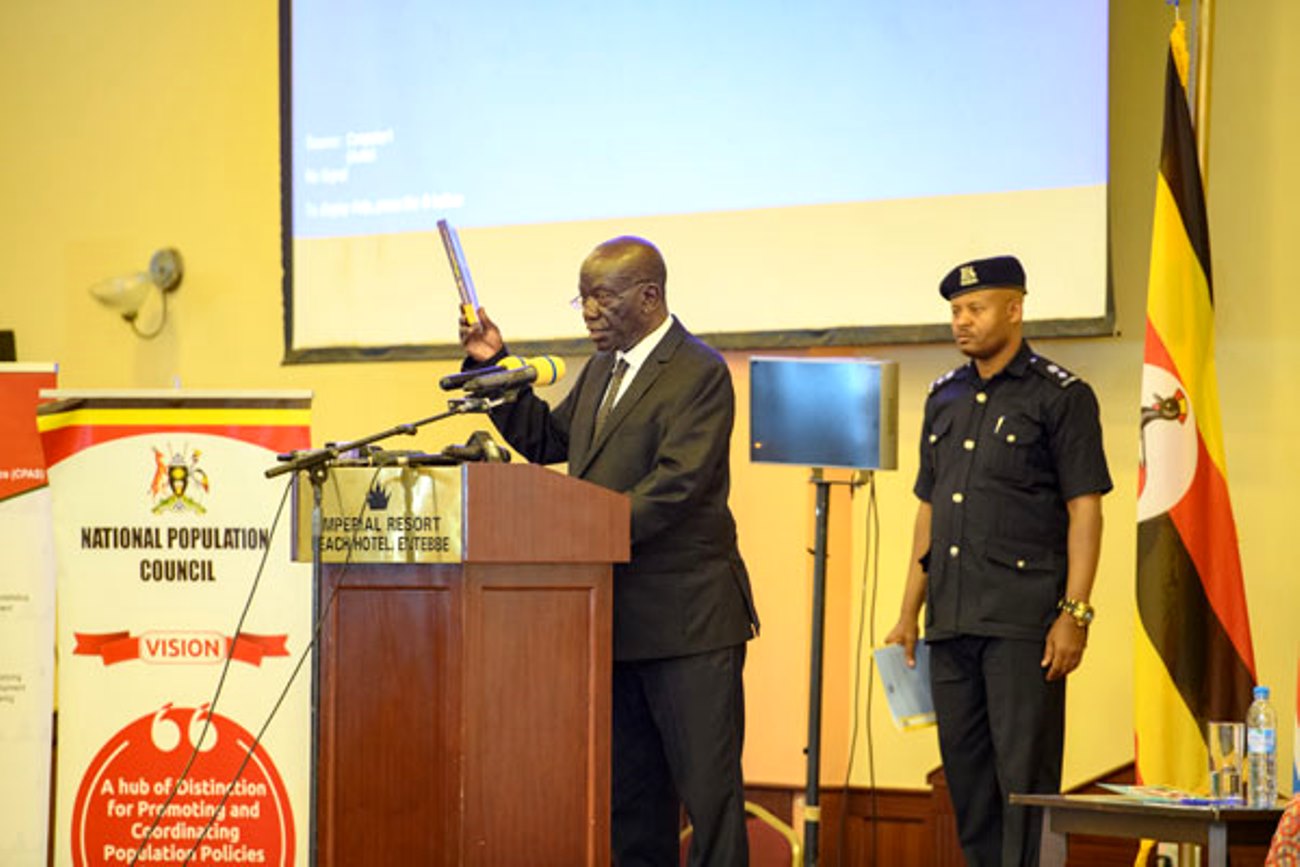 During African Population Conferences, a day is always dedicated to the Host Country to organise events with emphasis on thematic areas of relevance to the country and other African countries. The Uganda Day events took place on Wednesday, 20 November 2019. The day's events commenced with an opening ceremony which featured welcome remarks from the Vice Chancellor of Makerere University, Prof. Barnabas Nawangwe as well as the Chairperson of the National Organising Committee of the 8th APC and Director General of Uganda's National Population Council, Dr. Jotham Musinguzi. The Hon. Minister of State for Finance, Planning and Economic Development, David Bahati and the Right. Hon. Speaker of Parliament of Uganda, Rebecca Alitwala Kadaga presented the opening statements. The keynote address was presented by the Minister of State for Lands, Housing and Urban Development, Chris Baryomunsi while Dr. Fred Wabire-Mangen of Makerere University was the chair of the opening ceremony programmes. Three other sessions organised on this day focused on thematic areas of Population and Development, Young People, and Statistics. A Uganda Day debate panel titled Harnessing Youth Development Potential in Africa: Have We Failed? was the last session for the Uganda Day programme of events. The Uganda Day events took place from 9:00am to 4:00pm while other conference sessions for the day started at 2:00pm. Uganda Day culminated in a well-attended official reception/dinner gala which featured diverse Ugandan cuisine and exciting performances by dance troupes.
Read the Full Report here