New Policy brief on Preventing Nutrient Loss and Waste Launched at NARO-Mak Conference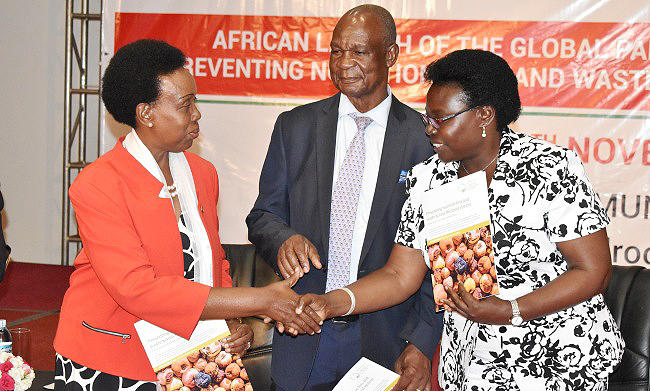 A policy brief on preventing nutrient loss and waste across the food system was on Tuesday, 13th November, 2018 launched by the State Minister for Northern Uganda who is also Member of Parliament representing Zombo District Women Constituency Hon. Grace Freedom Kwiyucwiny, during the NARO–Makerere University (Mak) Conference at the Speke Resort Munyonyo.
The policy brief was developed by the Global Panel on Agriculture and Food System for Nutrition – an independent group of influential experts with a commitment to tackling global challenges in food and nutrition security.
The new policy brief shows that reduction in food loss and waste; particularly in high nutrient foods, has the potential to yield substantial nutritional benefits, contributing to achievement of the Sustainable Development Goals.
Launching the brief, Hon. Kwiyucwiny emphasized the need to address loss and waste of nutritious foods as a specific new priority for improving nutrition.
The Minister said globally, US$940 billion is lost annually, expressing the need for all stakeholders to do agriculture as a business and to understand the value in the diets they consume.
"We want to strengthen the coordination of all stakeholders. I am also interested in getting out of here with action points as very critical. All have the responsibility to do more than they have been doing before".
Hon. Kwiyucwiny applauded the Global Panel on Agriculture and Food Systems for Nutrition for considering Uganda as the best place to launch the policy.
She said 29 % of the children in Uganda are stunted due to poor nutrition despite the fact that the country grows all foods important for growth.
"In Uganda 30-40% of the food is lost after harvesting and the most affected are fruits and vegetables which are very critical for good health.
This is why it is a very important and critical moment to discuss nutrition and launch the policy brief today", The Minister said.
She challenged all researchers, policy makers and implementers and all stakeholders in agriculture to influence and put more energy in the policy to promote nutrition.
Panel Member and Former AU Commissioner H.E. Rhoda Peace Tumusiime said diet related factors now account for six of the top nine contributors to the global burden of disease.
"Globally, approximately 1.3 billion metric tons, or one third of food available for human consumption never reaches the consumer's plate or bowl.
In Uganda the examples of loss and waste in cooking bananas (Matooke) from a recent article accounts for 15% that suffer post-harvest deterioration. This percentage deteriorates partially and is sold at discounted prices. 7% deteriorate completely and have no commercial while 30% of edible portion of maize is lost."
Technical Adviser to the Global Panel Prof. Patrick Webb from the School of Nutrition Science and Policy, Tufts University, USA defined Food waste as the discarding of food appropriate for human consumption downstream in the value-chain, particularly at the retail and consumer levels, due to aesthetic quality, spoilage (actual or perceived) and consumer waste.
While Food loss refers to a decrease in quantity or quality (appearance, flavour, texture and nutritional value) of food intended for human consumption, e.g. inefficiencies in agricultural production, harvesting, post-harvest handling, transportation and storage of crops (notably pathogenic microorganisms) or during food transformation.
Prof. Webb said loss and waste fundamentally affect the availability and affordability of foods which make up healthy diets, and represent a major food system dysfunction that can no longer be tolerated.
"Every year about 1.3 metric tons of food produced for human consumption – one third of the total never reaches the consumers plate translating to US$940 billion, yet 3 billion people today have poor or inadequate diets.
In the USA the average family of four wastes roughly US$1,500 worth of food annually, while in the UK, the average household with children discards approximately £700 of food each year.
The highest economic losses occur for cereals in post-harvest handling and storage; fruit and vegetables in transformation and packaging; and meat, seafood and milk, at the distribution and retail level", the Professor explained.
Prof. Webb, pointed out that nutrient-rich foods such as fruits, vegetables, seeds, nuts, dairy products, meats and seafood are particularly susceptible to losses throughout the food system adding that globally, more than half of all the fruit and vegetables produced are lost and wasted, rising to more than 70% in the case of North Africa, West and Central Asia, and Latin America.


He explained that of the 263 million metric tons of meat produced globally each year, between 20-30% is lost or wasted. This is equivalent to the loss of approximately 75 million cows at the point of slaughter. In low-income regions, Webb said meat losses can be explained by high levels of animal mortality, caused by diseases (e.g. pneumonia, digestive diseases and parasites) while in high-income regions, wastage of meat and meat products is most significant at the retail and consumer levels.
"There are many drivers of food loss and waste that cover every part of the food system.
These also link to the wider global drivers, e.g. sustainability and climate change. For example: Many nutritious foods (e.g. fruits and vegetables) are also more water and heat sensitive than staple grains or tubers, making them particularly vulnerable to threats posed by climate change.
Dire Dawa, Ethiopia in 2011-2012 found that post-harvest losses of 20% to 40% in fruits and vegetables could be attributed to pollution from local cement factories, poor storage facilities, lack of know-how, poor management and weak marketing processes.
Farmers were sometimes forced to sell their products at very low prices at the earliest opportunity after harvest, because of the absence of proper storage and marketing facilities, and seasonal surpluses.
In Ghana, 69% of produce destroyed by stray animals, 58% of the remaining produce lost during grading and packing, Late arrival of buyers, poor handling of produce, destruction by containers and over-packing are also major factors", he reported.
He said, loss and waste of nutritious foods needs to be an urgent new priority for improving diets and nutrition.
He explained that the combined threats of micronutrient deficient, under nutrition and obesogenic diets pose a serious challenge to policy makers not only in terms of the health, learning capacity and productivity of their citizens but also in relation to mounting healthcare costs associated with poor diet quality.
The Professor noted that loss and waste in nutritious foods would yield substantial benefits far beyond addressing hunger and malnutrition – to encompass economies and natural environment. The gains made he said, would contribute to the efficiencies needed to address climate change.
Prof. Webb however noted that a wide range of evidence-based policy options are available at every level in the food system matched by a number of Technology innovations including Promethean Power Systems , ColdHubs – created as a 'plug and play' modular, solar-powered walk-in cold room for 24/7 off-grid storage and preservation of perishable foods in low-and-middle-income countries like Nigeria; Multi-flash – an innovative drying technology that has been developed in Brazil to obtain high-quality dried fruit and vegetables, reducing process time and operational costs; Solar drying technologies for drying fruits, vegetables, spices and fish; and Nanotechnology packaging and others.
A key aim of this policy brief according to Prof. Webb is to provide advice to policy makers on how to proceed. The brief analyses the levels of loss and waste in nutritious foods in different regions of the world and where those losses occur throughout food value chains.
It also presents important new analysis which looks into the future to identify supply gaps that could develop in key nutrients unless action is taken. The same analysis is extended to quantify the benefits that could result if policymakers were to act to substantially reduce losses and waste.
The brief also examines many ways in which food loss and waste occur across the food system-from agricultural production to processing and packaging, storage, transportation, retail, and through to people's own kitchens.
Drawing on the evidence, the brief concludes by setting out six key priorities for action to reduce loss and waste. It also provides diverse example of existing initiatives and potential innovations to guide action in both the public and private sectors.
The key priority areas for action outlined in the new policy brief are:
1. Educating all food systems stakeholders to prioritize the reduction of food loss and waste;
2. Taking practical steps for nutrient retention within the food system;
3. Improving public and private infrastructure for well- functioning and efficient food system;
4. Encouraging innovative solutions to protect nutrients;
5. Closing the data gap (improving data collection and analysis) and ;
6. Closing the knowledge gap (on losses and waste).
This will contribute to the Sustainable Development Goals (SDGs), particularly to SDG 2 which focuses on resolving hunger and malnutrition, as well as SDG 12 which specifically calls for a halving of food waste across the globe by 2030.
Report compiled by;
Jane Anyango,
Principal Communication Officer, CAES
Follow #NAROMAK18 on Social Media for Live Updates
A Successful Ph.D. Defense by Vianney Andrew Yiga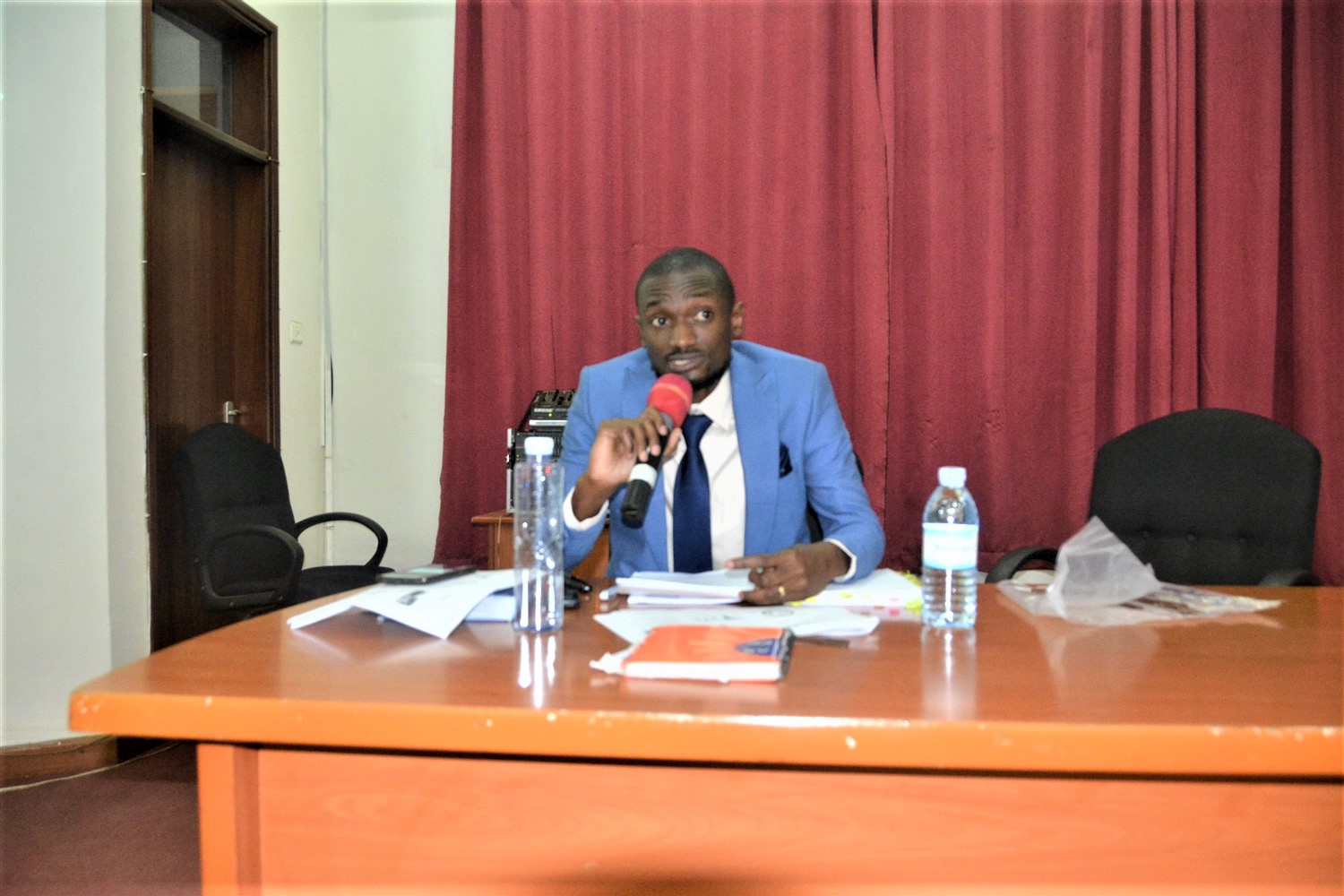 The CEDAT community is proud to share our congratulations to Vianney Andrew Yiga following his successful Ph.D. defense that happened yesterday Monday 3rd October 2022 at the College of Engineering, Design, Art, and Technology (CEDAT).
His Thesis was titled; Thermal Stability of Fiber- Reinforced Polylactic Acid Composites for Flameretarded Applications.
The candidate was supervised by Eng. Dr. Michael Lubwama and Eng. Dr. Peter W. Olupot both from the Department of Mechanical Engineering, at CEDAT.
Dr. John Wasswa, Department of Chemistry, College of Natural Sciences (CONAS), Makerere University was the opponent that interrogated the candidate to enable a clear understanding of the study.
Makerere University Launches National Parenting Draft Manual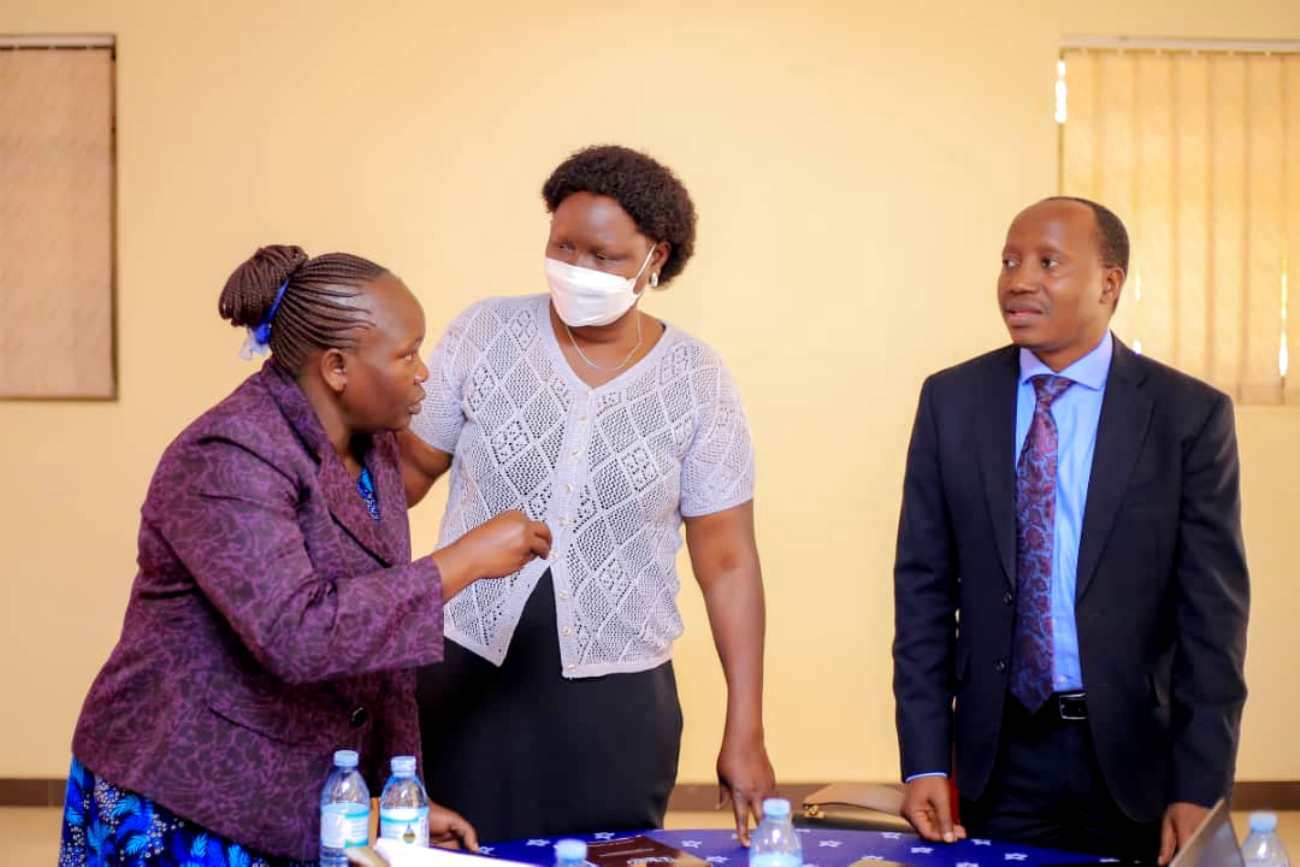 By Agnes Namaganda
On July 22nd 2022, Makerere University–Child Health and Development Centre (Mak–CHDC) launched a draft manual for the National Parenting Standards. The Centre has been working together with the Ministry of Gender, Labour and Social Development (MGLSD) with funding from UNICEF (United Nations Children's Emergency Fund), to develop standards that are agreeable to all organisations in the country that are involved in parenting work. The draft manual was being presented to members of a consortium that brings together all these organisations together, called the Parenting Agenda Consortium.
"We produce many documents and they are shelved," Irene Ayot Chono, who was speaking on behalf of UNICEF said. "We hope that this document will not be one of them," she emphasized.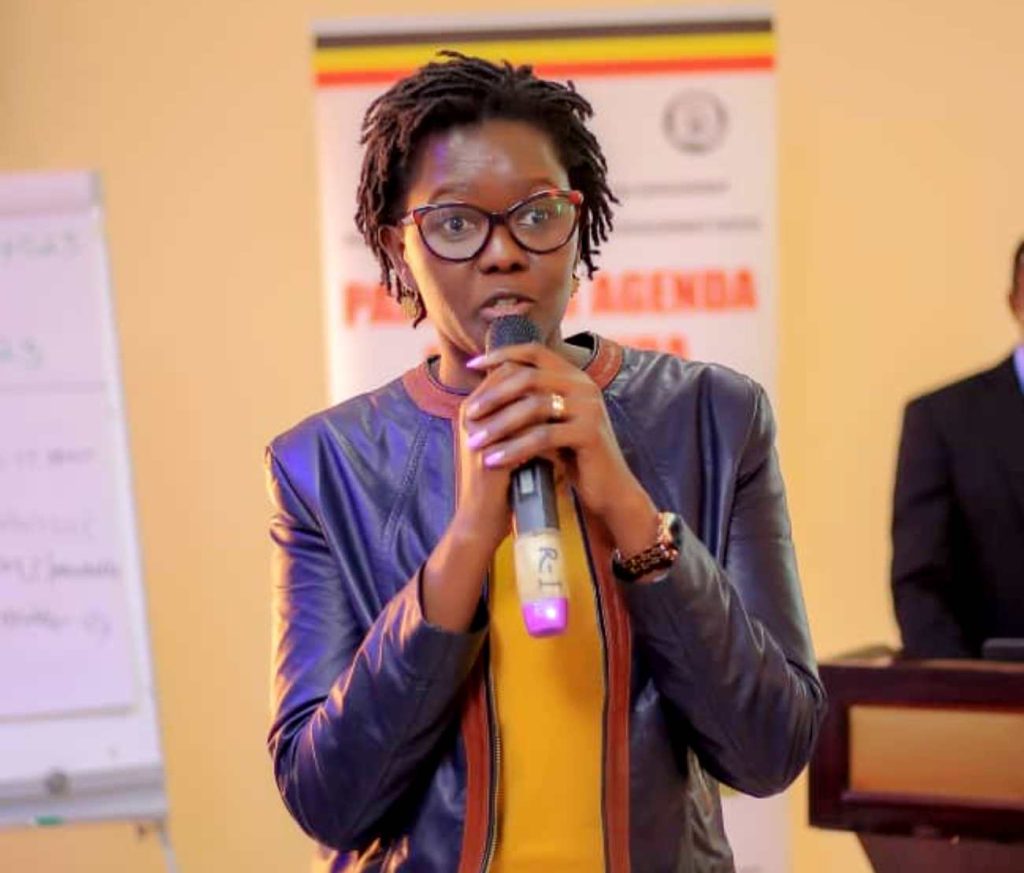 Dr. Godfrey Siu, the Principal Investigator from Mak-CHDC who presented the draft manual to participants, emphasized that if any organization is doing parenting work, there should be a minimum package that they should offer.
Draft Manual Content
The manual which will have several modules. These modules will be delivered face-to-face in 1.5 hour sessions. Some of these include; Module 6 which will focus on "understanding responsible masculinity and fatherhood" and on "understanding the concept of head of family."The draft manual also proposed that Module 11 focuses on Parenting in the 21st Century. Some of the sessions in this module will include Children and Technology, Contemporary Influence on Children and Modernity, Culture and Morality.Module 9 will focus on Parenting for Adolescents and some of the suggested sessions within this module are Needs for Adolescents and The Art of Communicating with Adolescents. Module 5 will focus on Preventing Violent Parenting and Promoting Alternative Discipline Strategies while Module 10 will be about Parenting to Address the Mental Health for Children and Adults.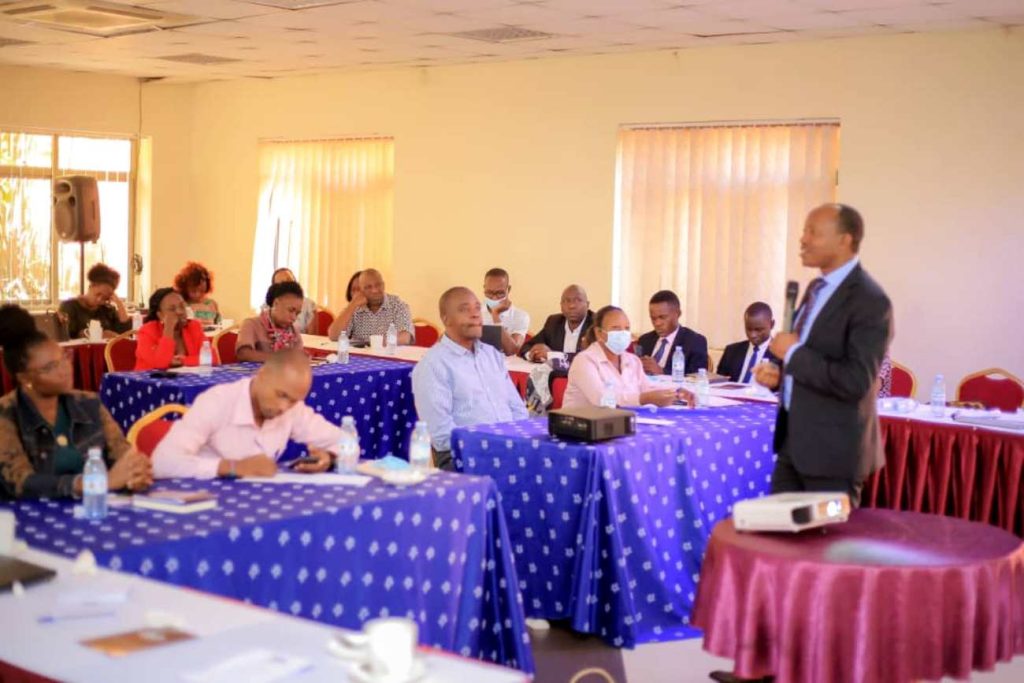 Participants' suggestions
After the presentation, participants raised several suggestions for discussion and consideration. These included whether there should be a module on spirituality since Uganda is a strongly religious nation. There was also the concern of how children in remand homes should be parented. Another concern raised by a participant was as to whether teachers who make an undeniable contribution to parenting, should be taken through the parenting manual.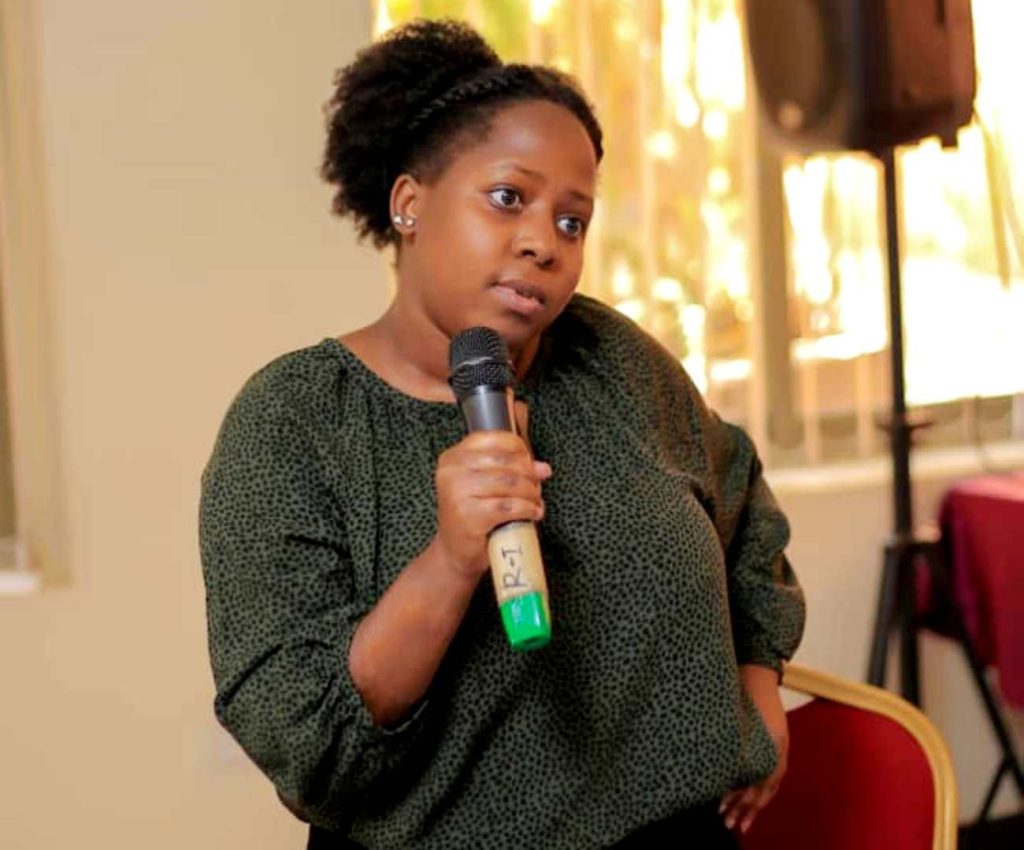 In her closing remarks, Ms. Juliana Naumo Akoryo, the Director of Cultural Affairs at the Ministry of Gender, Labour and Social Development (MGLSD) said that the manual is for the parenting organisations to utilize and not for MGLSD.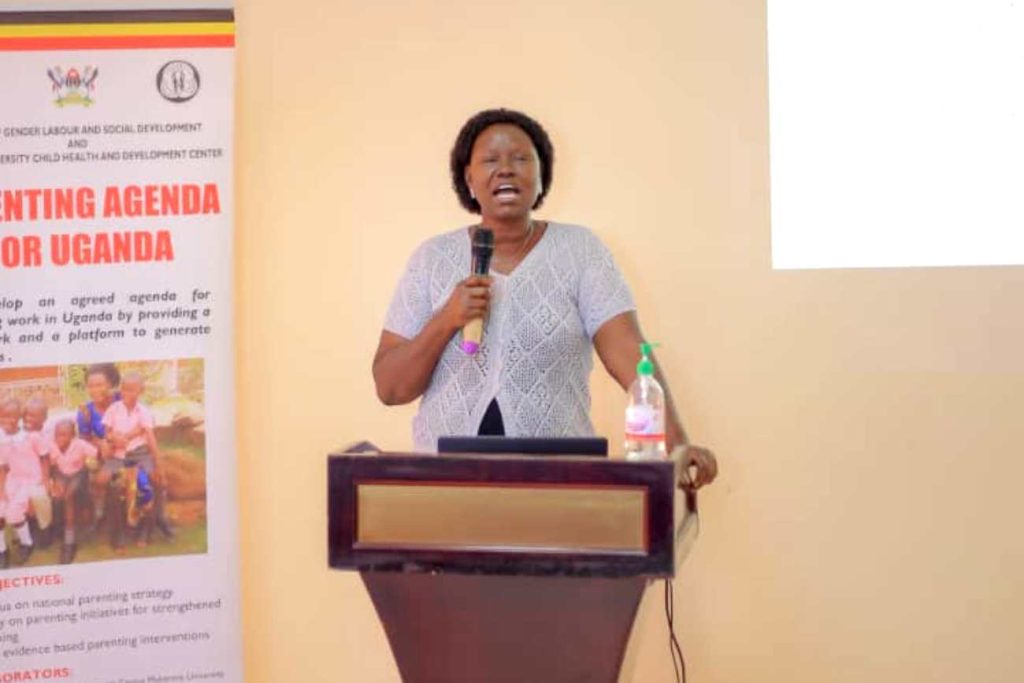 Ms. Chono also adjured the team behind the manual to use picture illustrations in the manual that can be relatable by the Ugandan parents.
Contact: Agnes Namaganda – agnesvioletnamaganda@gmail.com
Launch of Mak-RIF Round 4 Awards & PhD Call for Proposals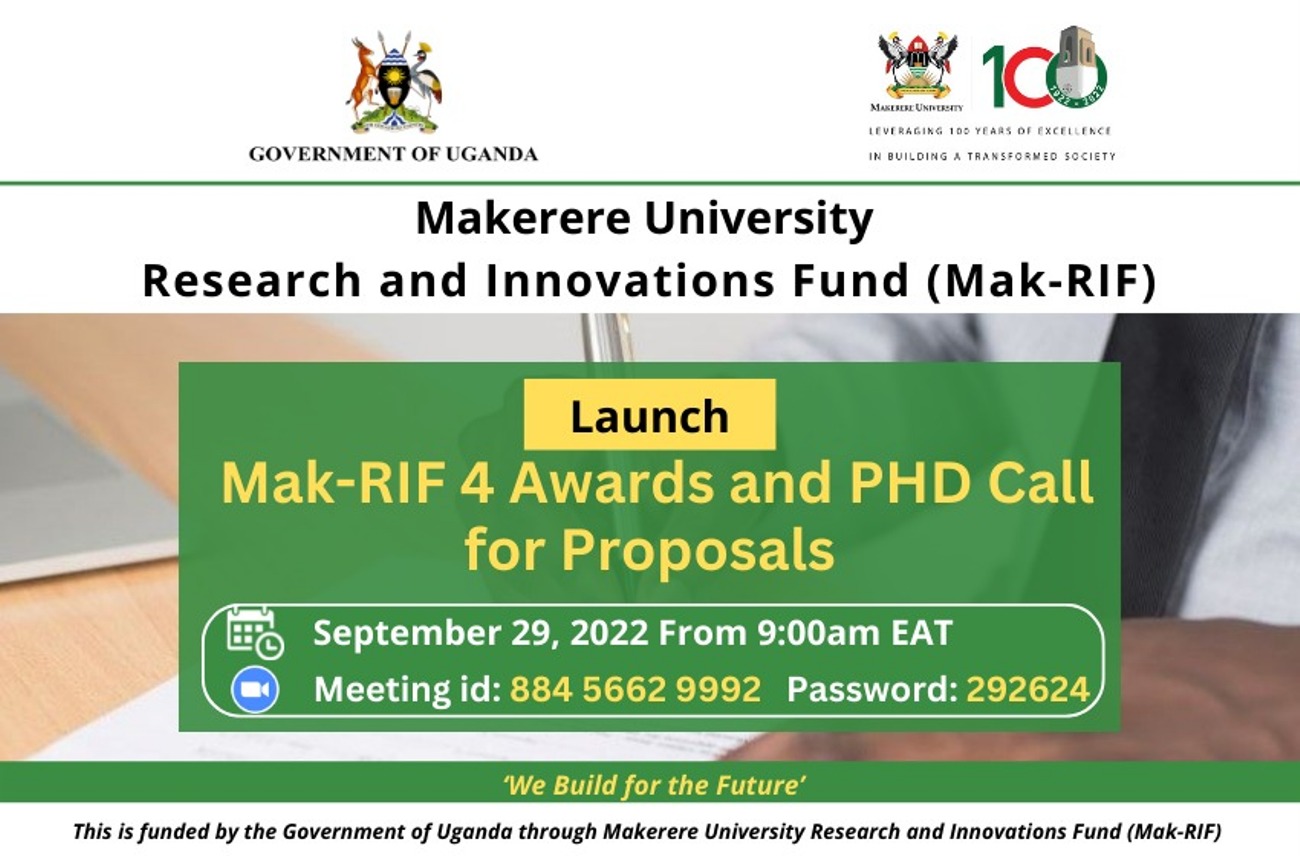 Makerere University received funding from the Government of the Republic of Uganda, earmarked to support high impact Research and Innovations. This unique initiative arose after engagements between the top University Management and the Government of Uganda. This fund illustrates the increasing importance that the Government attaches to Research and Innovation as a driver of development and transformation. The objective of the fund is to increase the local generation of translatable research and scalable innovations that address key gaps required to drive Uganda's development agenda. 
In the Financial years 2019/2020, 2020/2021 and 2021/2022 the Government of the Republic of Uganda through Mak-RIF has funded implementation of over 750 multidisciplinary research and innovations within the various Colleges, while engaging multiple stakeholders within and outside Makerere University. The Grants Management Committee (GMC) has finalized the award process for the Mak-RIF round 4 call for funding for this Financial Year 2022/2023.
The Grants Management Committee (GMC) hereby invites you to the Launch of the Mak-RIF Round 4 awards and PhD Call for Proposals scheduled to take place tomorrow Thursday 29th September 2022 from 9:00 to 10:00 a.m. EAT. 
Please use the following details to join the launch.
Register in advance for this meeting:
https://us06web.zoom.us/meeting/register/tZwpcu-urDIjE9ZgxdsbEmA2IkNMMiJVECt_ 
Meeting ID: 884 5662 9992
Password: 292624