Hon. Kitutu Commends Feedback Report on Land tenure Rights for Forest-Dependent Communities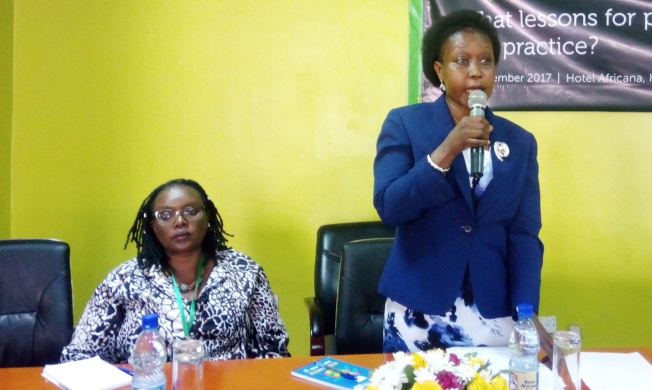 The Minister of State for Environment Hon. Mary Gorettie Kitutu, has commended the feedback report of study findings on "Securing Tenure Rights for Forest- Dependent Communities," in Uganda; saying that, the report provides an in-depth analysis of the requirements needed to ensure forest tenure rights for forest dependent communities in Uganda at both policy and community level.
In a speech read by Ms Lucy Iyango, Commissioner, Wetlands Management Department, Ministry of Water and Environment at a Multi-stakeholder Colloquium held on 22nd November 2017 at Hotel Africana, the Minister reported that the study made significant contribution to enhancement of the implementation of the Forest sector Reforms brought in by the new Forest and Tree Planting Act of 2003 which include; forest governance, governance of land and forest resources. The study also contributes to the implementation of the National Development Plan, 2015 to 2019, and Vision 2040.
The Multi-stakeholder Colloquium on was organised by the Makerere University, School of Forestry, Environmental and Geographical Sciences (SFEGS) together with the Centre for International Forestry Research (CIFOR) and the Association of Uganda Professional Women in Agriculture and Environment (AUPWAE).
The high profile meeting also focused on sharing experiences, engaging with policy makers and practitioners and generating recommendations for improving forest tenure reform implementation in Uganda.
Addressing participants at Hotel Africana, the Minister reiterated said that securing and strengthening land tenure rights for forest dependent communities is essential for reducing forest degradation and deforestation.
She thanked the Government of Uganda for instituting a Collaborative Forest Management (CFM) approach in which forest-dependent communities play a role in the management of the Central Government Forest Reserves under the control of National Forestry Authority (NFA) and the local Forest Reserves under the control of District Forest Services (DFS).
"This approach has been found to provide a degree of inclusiveness in the management of the forest estate, particularly in areas where the communities are empowered to engage effectively with the responsible bodies involved in forestry management such as NFA and DFS. The government has also supported the registration and declaration of community forests both on public and customary lands. Under these arrangements, the capacity of communities to manage these resources have been built. In addition, communities have been empowered by civil society organizations to negotiate for their rights," she said.
She applauded SFEGS, CIFOR and AUPWAE for ensuring that the profile of gender and its influence on community forestry is enhanced during the research. "It is without doubt that the participation of women and other marginalized groups is key in enhancing forestry governance," she said.
The Minister also thanked the European Commission, the Federal Ministry for Economic Cooperation and Development (BMZ), International Fund for Agricultural Development (IFAD), Food and Agriculture Organization (FAO), Consultative Group on International Agricultural Research (CGIAR), and Global Environment Facility (GEF) and other partners for supporting the project.
In a speech read by the Director of the Directorate of Research and Graduate Training Prof. Buyinza Mukadasi, the Vice Chancellor Prof. Barnabas Nawangwe emphasized the need to increase capacity building on land tenure systems and land security among university students. He as well urged all participants to take off time to evaluate and identify the drivers, enablers and inhibitors of the forest reform implementation process in Uganda and tease out the livelihood outcomes and tenure security concerns for the sustainable forest management in Uganda.
The Principal of College of Agriculture and Environmental Sciences Prof. Bernard Bashaasha emphasized the importance of dialogue among stakeholders involved in forestry sector in the country. "Everyone with a stake in the forest sector in particular and the environmental sector in general must be listened to and allowed to take part in the management of our natural resources," he said.
Professor Banana, the Principal Investigator of the project in Uganda informed the participants that, Uganda like many other tropical developing countries has experienced high rate of deforestation and forest degradation to both forest reserves and forests on private land in the recent past.
According to the recent study by NFA, forests on private land have declined from 70% of Uganda's forest cover in early 1990 to 38% at present. Similarly, forest cover in forest reserves has declined from 1.5million hectares in 1990 to 1.1million hectares in 2015 (representing a decline of 41%), as a result of increased demand for forest products, expansion of agriculture and illegal settlements. It is as a result of these high rates of deforestation in private, public and government forest reserves that forest tenure reforms were introduced in 2003.
According to Alhaji M. Jallow, the Representative of FAO in Uganda, encroachments on the forest reserves have been exacerbated by population increase. The increase in demand for agricultural land, timber, charcoal and firewood has increased competition on utilization of resources.
"The government of Uganda has the political will to reduce the rate of deforestation and forest degradation through afforestation, forest land tenure reforms, intensive farming enhancement, forest conservation, tree planting by communities, and land scape restoration," he mentioned.
The International law including instruments such as the UN Declaration on the Rights of Indigenous Peoples and the Convention on Elimination of all forms of Discrimination recognise the rights of forest peoples to, 'own, control, use and peacefully enjoy their rights over these resources'.
Uganda's legal and policy frameworks in the forestry sector recognise forest-dependent communities' role and rights in the forest sector. When presenting to participants about "Tenure security and livelihood outcomes of reform implementation", Prof Abwoli Banana said that the Government of Uganda embarked on forest and land sector reforms that aimed at sustainable forest management, including adoption of new polices and laws, and establishment of new institutions to address forest cover decline.
"These reforms have entailed different arrangement for sharing and granting rights to local people living in and around forests, in an attempt to reconcile forest conservation with livelihood improvement goals," he said.
According to the Chairperson, Technical Advisory Committee on Environment and Natural Resources Omukungu Kiwazi Kyagambiddwa, Buganda Kingdom has developed a strategic plan known as "Enteekateeka Namutayika" to address land and forest management reforms. In the same spirit, the Deputy Prime Minister and Minister of Lands in Bunyoro Kitara Kingdom shared the kingdom's five year development plan in regulating settlement patterns in forested lands in the kingdom. These contributions were made in line with the theme on customary land ownership and perspectives of cultural leaders.
In a presentation she made on "Gender dimensions to forest tenure reforms in Uganda", the Principal Scientist CIFOR Dr. Esther Mwangi said that there is a need to strengthen women's land tenure rights. According to Dr. Mwangi, improving women's access to and control over economic resources has a positive effect on a range of development goals, including poverty reduction and economic growth.
"While many people in the developing countries lack secure property rights and access to adequate resources, women have less access to land than men do in all regions and in many countries. Women across the developing countries are consistently less likely to own land, have fewer rights to land, and the land they do own or have access to is of lower quality in comparison to men," she highlighted.
Reiterating the need to strengthen women's land tenure rights in the country, Dr. Margret Namusoke, a Representative from the Association of Uganda Professional Women in Agriculture and Environment mentioned the importance of building more capacity among men and women on the land tenure rights and reforms.
While closing the colloquium, the woman Member of Parliament of Kyankwanzi District Hon. Anne Maria Nankabirwa called upon the media to give Forestry and Environment a priority while reporting. She also implored NFA to consider the protection of biodiversity when allocating forest reserve lands to private tree planters.
During the colloquium, participants agreed on a range of recommendations for improving forest tenure reform implementation in Uganda and were forwarded to the Minister of State for Environment for implementation.
Article by Public Relations Office
UNMA Advisory on Agriculture and Food Security Jun-Aug 2021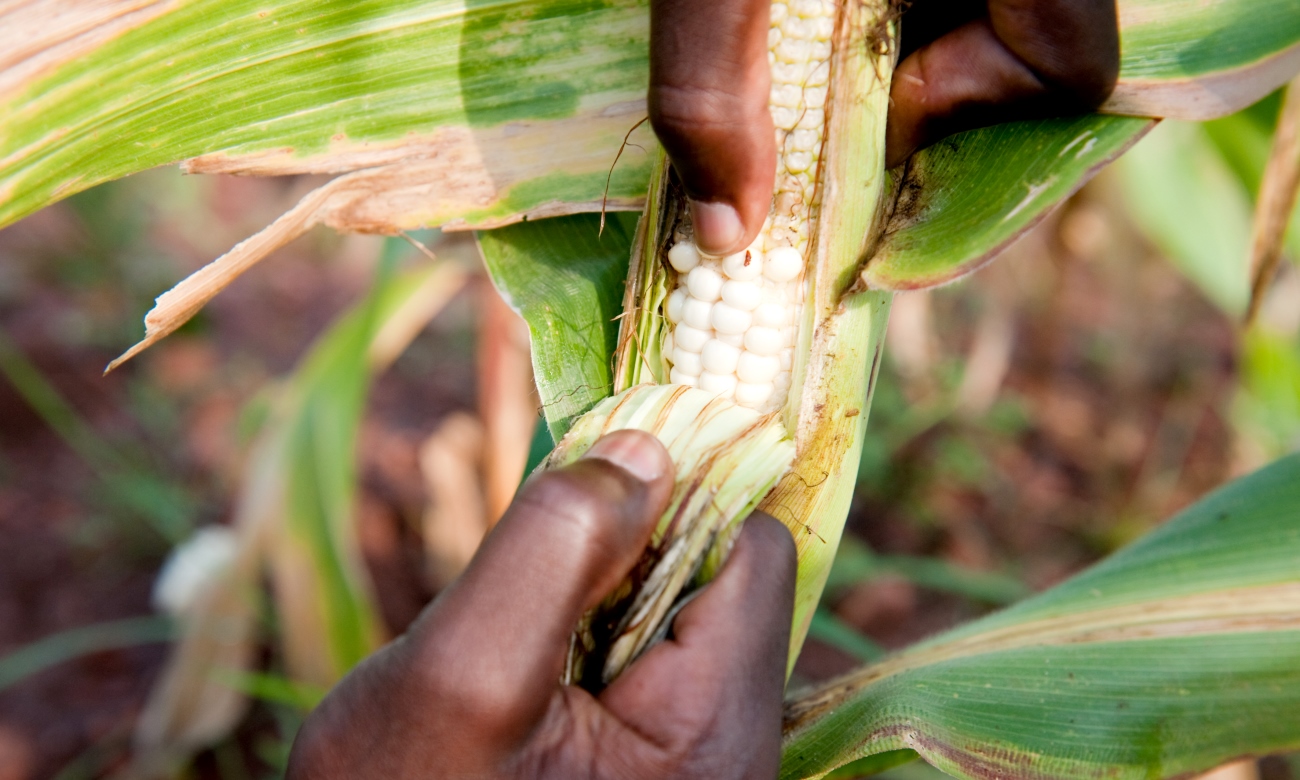 The Uganda National Meteorological Authority (UNMA) on 7th June 2021 released the seasonal rainfall outlook for the June-July-August (JJA) 2021 period. Contained in the outlook were advisories to various strategic sectors of the economy.
Particularly, the advisory to the Agriculture and Food Security sector was;
JJA season is often part of the normal dry season in the areas of South-western, western, parts of the eastern, and central Uganda. The farming communities in these areas are therefore advised to be vigilant during post-harvest handling by considering proper drying of the harvest on clean surfaces, use of tarpaulins and drying on racks;
Preparation of good storage facilities of produce to avoid compromising on quality and safety;
Channeling of the run-off water into the gardens in order to maximize on the soil moisture conservation;
For those areas where near normal to above normal rainfall is expected (most parts of northern and eastern Uganda), farmers are encouraged to continue with regular weeding, pest and disease surveillance and control;
Due to the expected enhanced rainfall in those areas, water logging and proliferation of fungal and bacterial crop diseases are likely to occur.
Open drainage channels around household and gardens to reduce risks from stagnant water causing damage to root tuber crops;
Flash floods and waterlogging are highly anticipated to occur in low lying areas expected to receive enhanced rainfall such as Katakwi and Kapelebyong. Therefore, communities are encouraged to keep watch over their crops, animals and property;
In Karamoja sub-region, where wetter conditions are expected, the pastoral communities are advised to diversify into boosting the production of cereals (sorghum, millet, and maize), beans, and ground nuts and sustain pasture availability for livestock.
Please see Downloads for the detailed outlook.
4th Call For Applications: MURBS Departmental Ambassadors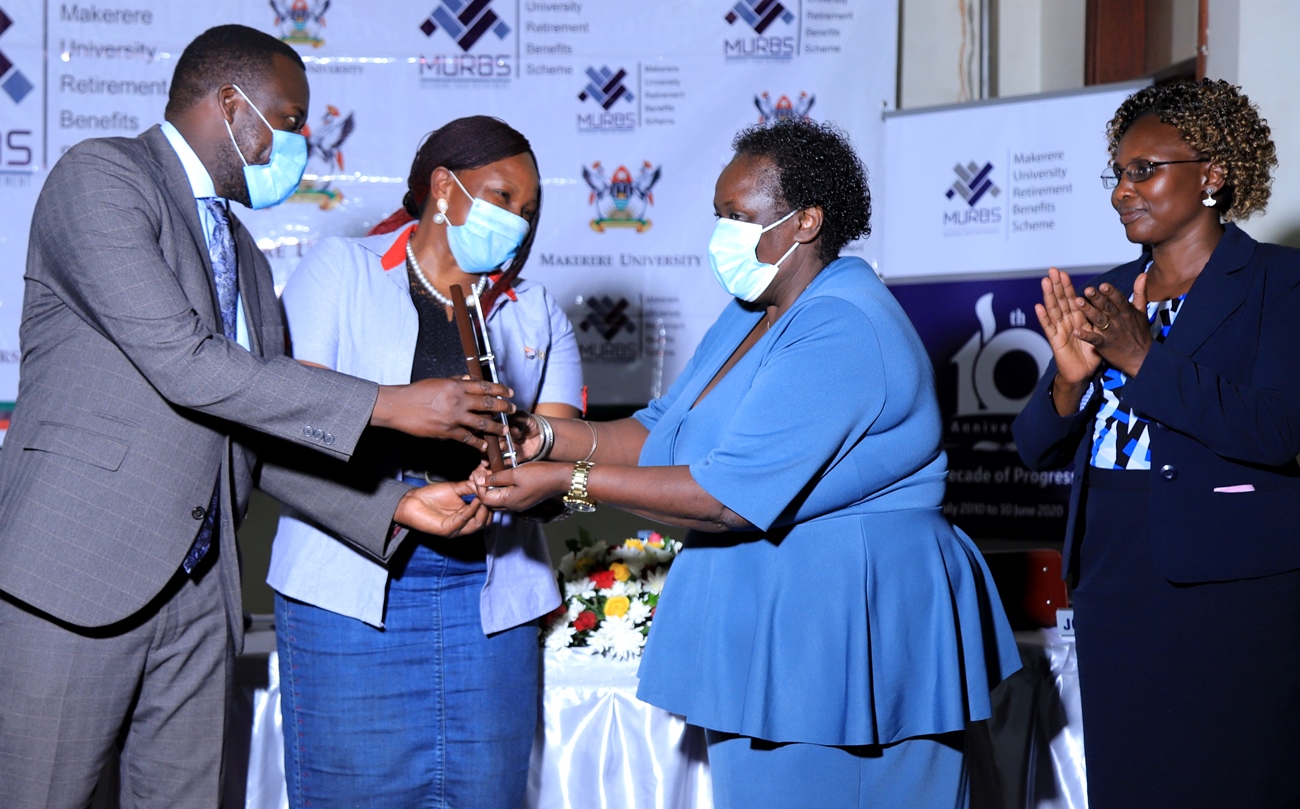 In February 2018, the Makerere University Retirement Benefits Scheme (MURBS) launched the Departmental Ambassadors Programme. MURBS hopes to use this Ambassadors Programme to engage more directly with its membership and enhance member education. MURBS further perceives this Programme as a means to mitigate succession planning risks.
MURBS Fund Value continues to grow, and as at 31st March 2021, it stood at Ushs 235.5bn as compared to Ushs 209.6bn as at 30th June 2020. Given this growth, there is increased need for prospective Trustees, who are well equipped with relevant knowledge and skills, and with practical exposure to the management and governance of MURBS.
Eligibility
Must be employed by the University on permanent terms
Must be an Active Member of the Scheme (currently contributing to the Scheme) and appear on the Official Register of the MURBS Active Membership as at 30th April 2021.
Must be willing to commit time to trainings and other ambassadorial activities organised by the Scheme.
Mode of training for 4th Cohort of Ambassadors
Training for this (4th) Cohort of Ambassadors is envisaged to be conducted over the zoom online platform only, due to Covid-19 restrictions. The Scheme does not envisage any face-to-face interactions.
Tenure of Office & Termination or Withdrawal
There is no tenure of office for the Departmental Ambassador. As long as a member is willing to continue serving as an Ambassador, and the Ambassador continues to satisfy the eligibility criteria above, she or he will remain a MURBS Ambassador.
How to Apply
Interested members should complete the MURBS Departmental Ambassador Application Form 01-0218. The completed Form together with the requested attachments should be sent to info[at]murbs.mak.ac.ug and copy to wilber.naigambi[at]mak.ac.ug no later than 5:00 p.m. on Monday, 14th June 2021. We discourage hand delivery of applications.
Confirmation/Approval Process
MURBS shall acknowledge receipt of each application received within 12 hours and will respond to the applicants to confirm the status of their application in writing (by e-mail). Upon approval of the application, the name of the approved Ambassador together with the Department and School/Unit will be updated on the list of the MURBS Departmental Ambassadors in the Group 4 category and published on the MURBS website.
NOTE: There is no limit as to the number of ambassadors that MURBS can have in a department.
Please see Downloads for the detailed call and application form.
Chair Council Communication on Closure of Makerere University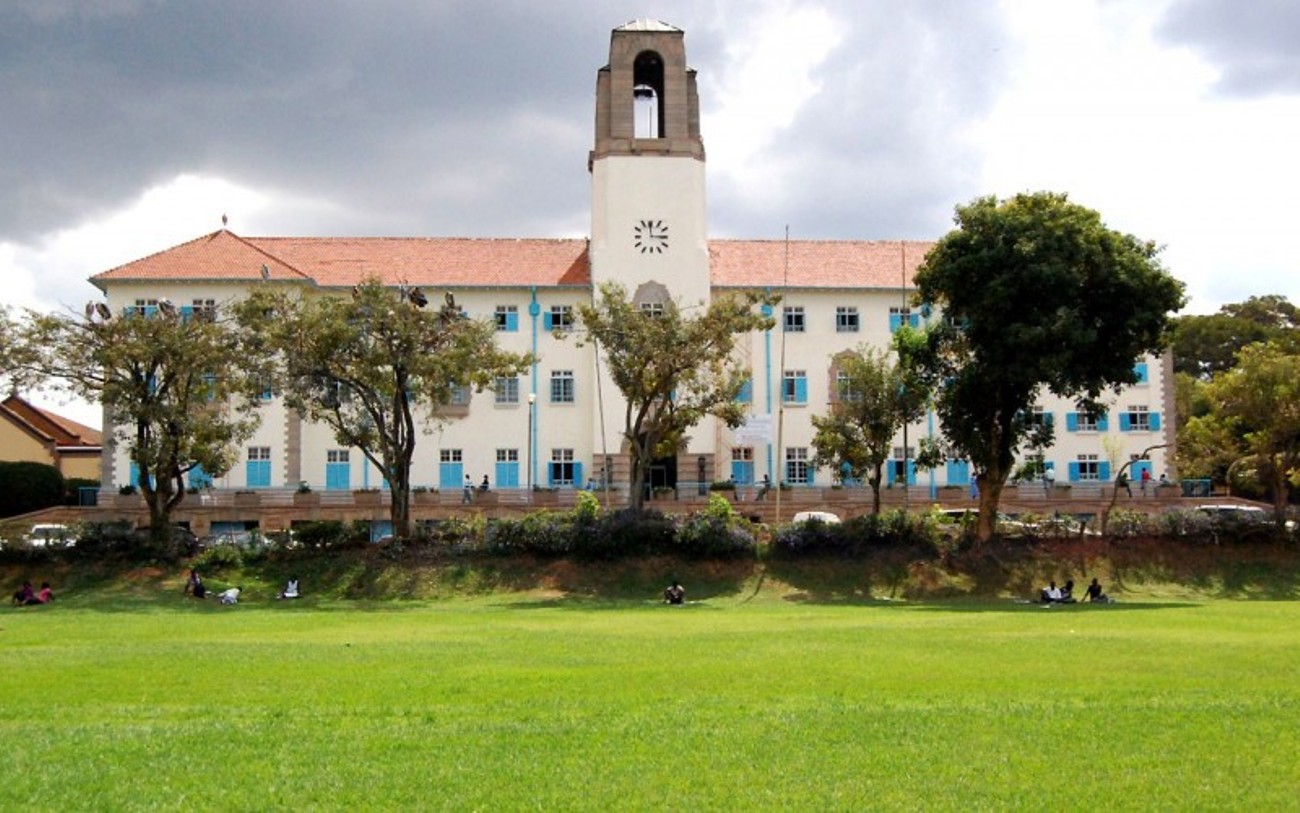 7th June 2021
All Members of Staff
All Students and Stakeholders
Makerere University
RE: CLOSURE OF MAKERERE UNIVERSITY
Following the address to the Nation by H.E. Yoweri Kaguta Museveni, President of Uganda, on 6th June 2021, this is to inform you that the University will be closed with effect from today 7th June 2021 for 42days.
During the closure, the University shall observe a 30% physical presence of staff while other faculty and administrative staff shall continue to work online.
Management will inform staff and students on the implementation of teaching, learning, and research activities online. Construction activities shall continue as per the President's directives and with strict adherence to the COVID-19 SOPs.
Yours sincerely,
Lorna Magara (Mrs.)
Chairperson, Makerere University Council