CHUSS showcases research in social sciences and gender relations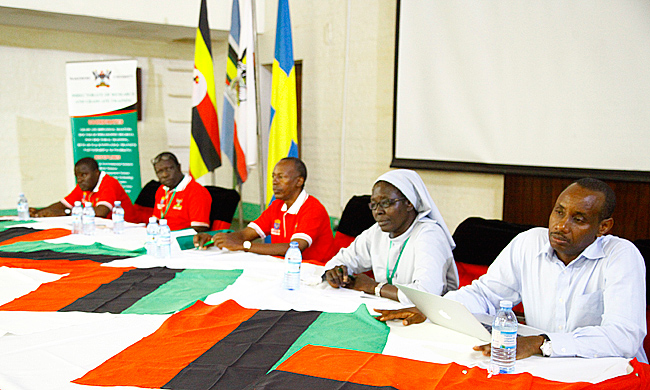 On 2nd October 2017, researchers and scientists from the College of Humanities and Social Sciences (CHUSS) supported by MAK-Sweden Bilateral Research Cooperation showcased research projects in social sciences and gender that are contributing to social transformation of society.
The Social Sciences and Gender Research Day was a key highlight of the Makerere-Sweden Bilateral Research Cooperation Annual Review Meeting 2017 officially opened by the Vice Chancellor, Prof. Barnabas Nawangwe and presided over by the Ambassador of the Royal Swedish Embassy to Uganda H.E Per Lindgärde.

Following the theme of the Annual Review Meeting, 'Multidisciplinary Research for Social Transformation,' the Social Sciences and Gender Research Day provided an opportunity to researchers and scientists from the College to share key findings, discuss and exchange ideas on pertinent issues affecting society.
"Our research focuses on finding solutions to issues that affect the social relationship between humans and their environment. And in Uganda, the most outstanding issues that are currently affecting this relationship include; climate change, energy concerns, natural disasters, food insecurity, human rights abuse, conflict and insecurity among," said Dr. Andrew Ellias State, Dean School of Social Sciences.
The Principal of the College of Humanities and Social Sciences (CHUSS), Prof. Edward Kasujja Kirumira appreciated the researchers in the College for undertaking research aimed finding solutions to challenges that are becoming more complex not only in Uganda, but the world at large. "Issues like natural disasters, food insecurity, and human rights abuse are a concern to everyone around the world. I am pleased that our College is working hard to find solutions," he said.
Prof. Buyinza Mukadasi, the Director of Makerere University Directorate of Research and Graduate Training hailed Makerere University together with other partnering Public Universities for creating an environment conducive to high quality relevant research in the country. In a special way he thanked the Swedish collaborators for being a strong pillar in the Makerere University research.
During the interactive sessions moderated by Principal Investigators-Dr. Andrew Ellias State and Dr. Consolata Kabonesa, researchers presented key findings with the audience in order to measure the strength and contributions of the projects in solving the societal problems in the 21st Century.
In research carried out in Amuru and Kabale districts, Dr. Josephine Ahikire aims at Interrogating customary land tenure & women's land rights in context of reform & large scale investment. She found out that the inherent dilemma of customary tenure is that rights are allocated and sanctioned following the customs of a given community.
"Men still abuse power in the name of custom when it comes to who owns the land. There is limited decision-making and right to fruits of labour on land. The land is poorly governed in these districts. Women find it difficult to translate the letter on property rights," said Dr. Josephine Ahikire, the Deputy Principal-CHUSS.
Presenting findings on Socio-cultural Values for Sustained Use of Modern Contraceptives: Voices from Central Uganda, Prof. Peter Atekyereza from the Department of Sociology and Anthropology said that the cultural beliefs and norms have increasingly hindered the proper usage of contraceptives in Uganda. According to the research undertaken in Central Uganda, contraceptives are believed to go against the principle of sex that is fresh to fresh. And people still believe in their own traditional birth control methods which have been discovered to be unsuccessful.
Prof. Rev. Sister Dominic Dipio in her research on Mother Centred Africa from the Lens of Folktales both in the folktales and the interviews, discovered that despite the predominance of patriarchy, actual and symbolic life is organized around the mother and this is what makes matrifocality a given in Africa.
"Evident in folktales from diverse communities under study, the quick-witted mother saves her family from hunger as well as from the ogre who is sometimes led to the family by the self-interested father figure, particularly in trickster tales. Similarly, in contemporary society, women as mothers go out of the way to do all it takes take to provide for their families. This is regardless of whether they are single mothers," she said.
When investigating and documenting the nature of transformations in smallholder agriculture and gender ideologies that account for effective utilization of the NAADS government policy by farmers in Kijongo village, Dr. Henry Manyire said that Masculinity and femininity is still defined in the traditional context of smallholder agriculture. He stated that roles, responsibilities and allocation of resources are still traditionally gendered.
"Decision making within the household, on the farm, in markets, on income and expenditures are still male dominated," he said.
Looking at the Social protection and Disability in central Uganda: The case of the youth and children living with Spina Bifida and Hydrocephalus (SBH), Prof. Anthony Mugeere a lecturer and post-doctoral researcher at the Department of Sociology & Anthropology said that his research was informed by the need to explore the nature, functioning and contribution of the existing social protection systems for children and youth with Spina Bifida and Hydrocephalus (SBH).
Dr. Mugeere said that although there are strong incentives for including children and youth living with SBH in social protection policies, the action is hampered by a range of bottlenecks such as political will, availability of data, appropriate legislation, economic resources, stigma and discrimination.
Speaking about the need to bridge the gap that exists between Persons with Disabilities and other people and they can both enjoy the benefits of development, Dr. Julius Omona said that there is need to revisit some of the policies, whether in the short or long run, so that issues of disabilities are included, where they are currently not explicitly acknowledged.
Other presentations included:
• Technology Gender Relations and Household Decision Making Processes on the Access to and Use of Mobile Phones and Radio for Agricultural Production: A Case of Farmers in Apac District, Northern Uganda by Mr. David Mugambe Mpiima
• Gender and Economic Transformation in Uganda's Agricultural Sector: The Case of Kijongo Village, Mugusu Sub County, Kabarole District, Uganda by Dr. Henry Manyire
• The Drivers and Efficacy of Social Accountability on Service Delivery: The Case of UPE in Uganda by Prof. William Muhumuza
• "Technologizing" Orality: Toward a Hybrid Model of Oral Media for Rural Communities in Central Uganda by Dr. Aaron Mushengyezi
Held in the Makerere University Main Hall, the Social Sciences and Gender Research Day was coordinated by the College of Humanities and Social Sciences (CHUSS) with support from the Directorate of Research and Graduate Training (DRGT) and the Embassy of Sweden in Uganda.
Article by: MAK Public Relations Office

UNMA Advisory on Agriculture and Food Security Jun-Aug 2021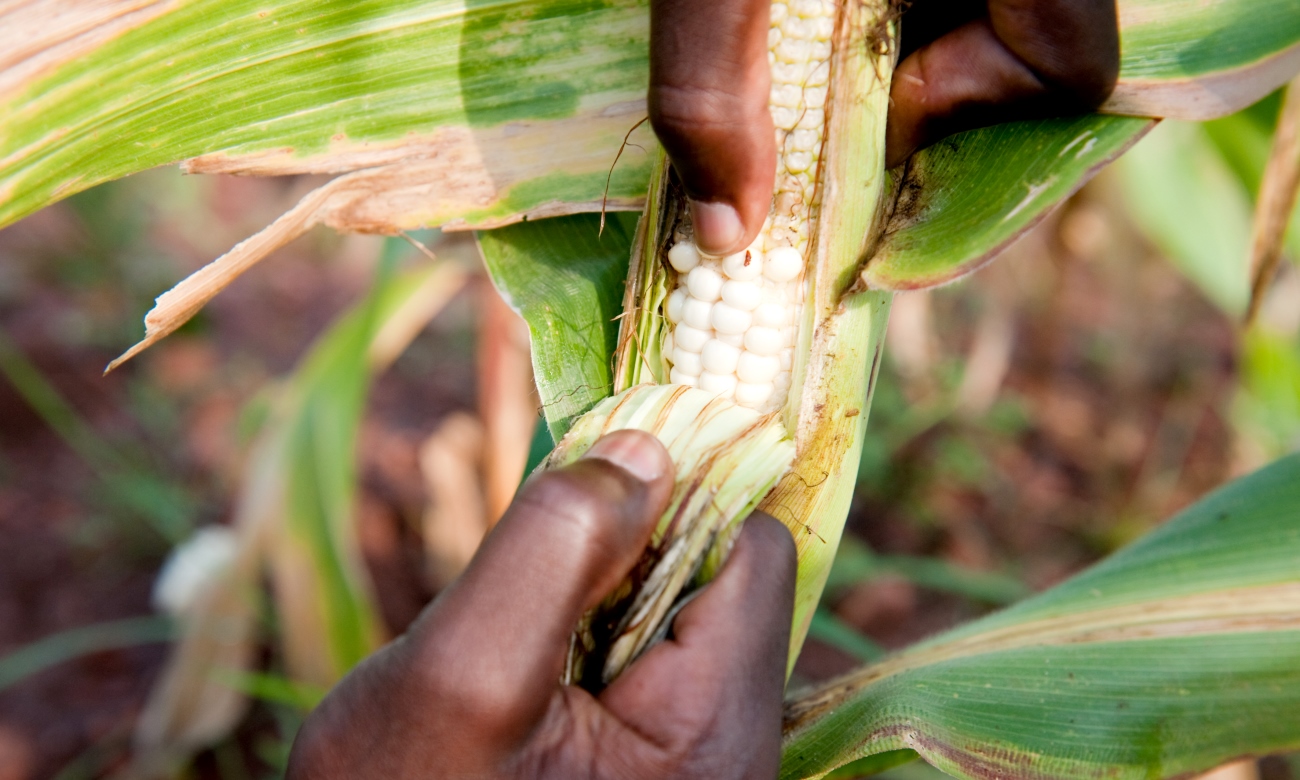 The Uganda National Meteorological Authority (UNMA) on 7th June 2021 released the seasonal rainfall outlook for the June-July-August (JJA) 2021 period. Contained in the outlook were advisories to various strategic sectors of the economy.
Particularly, the advisory to the Agriculture and Food Security sector was;
JJA season is often part of the normal dry season in the areas of South-western, western, parts of the eastern, and central Uganda. The farming communities in these areas are therefore advised to be vigilant during post-harvest handling by considering proper drying of the harvest on clean surfaces, use of tarpaulins and drying on racks;
Preparation of good storage facilities of produce to avoid compromising on quality and safety;
Channeling of the run-off water into the gardens in order to maximize on the soil moisture conservation;
For those areas where near normal to above normal rainfall is expected (most parts of northern and eastern Uganda), farmers are encouraged to continue with regular weeding, pest and disease surveillance and control;
Due to the expected enhanced rainfall in those areas, water logging and proliferation of fungal and bacterial crop diseases are likely to occur.
Open drainage channels around household and gardens to reduce risks from stagnant water causing damage to root tuber crops;
Flash floods and waterlogging are highly anticipated to occur in low lying areas expected to receive enhanced rainfall such as Katakwi and Kapelebyong. Therefore, communities are encouraged to keep watch over their crops, animals and property;
In Karamoja sub-region, where wetter conditions are expected, the pastoral communities are advised to diversify into boosting the production of cereals (sorghum, millet, and maize), beans, and ground nuts and sustain pasture availability for livestock.
Please see Downloads for the detailed outlook.
4th Call For Applications: MURBS Departmental Ambassadors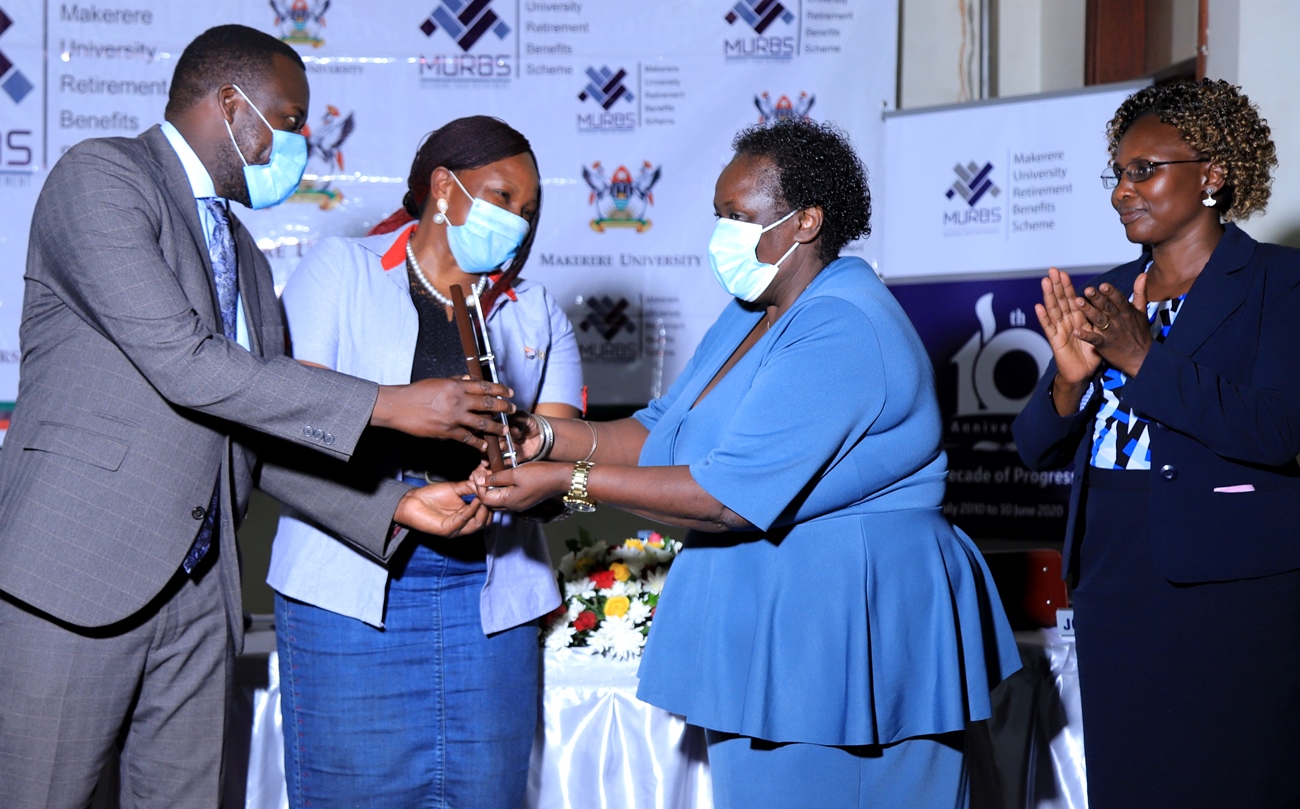 In February 2018, the Makerere University Retirement Benefits Scheme (MURBS) launched the Departmental Ambassadors Programme. MURBS hopes to use this Ambassadors Programme to engage more directly with its membership and enhance member education. MURBS further perceives this Programme as a means to mitigate succession planning risks.
MURBS Fund Value continues to grow, and as at 31st March 2021, it stood at Ushs 235.5bn as compared to Ushs 209.6bn as at 30th June 2020. Given this growth, there is increased need for prospective Trustees, who are well equipped with relevant knowledge and skills, and with practical exposure to the management and governance of MURBS.
Eligibility
Must be employed by the University on permanent terms
Must be an Active Member of the Scheme (currently contributing to the Scheme) and appear on the Official Register of the MURBS Active Membership as at 30th April 2021.
Must be willing to commit time to trainings and other ambassadorial activities organised by the Scheme.
Mode of training for 4th Cohort of Ambassadors
Training for this (4th) Cohort of Ambassadors is envisaged to be conducted over the zoom online platform only, due to Covid-19 restrictions. The Scheme does not envisage any face-to-face interactions.
Tenure of Office & Termination or Withdrawal
There is no tenure of office for the Departmental Ambassador. As long as a member is willing to continue serving as an Ambassador, and the Ambassador continues to satisfy the eligibility criteria above, she or he will remain a MURBS Ambassador.
How to Apply
Interested members should complete the MURBS Departmental Ambassador Application Form 01-0218. The completed Form together with the requested attachments should be sent to info[at]murbs.mak.ac.ug and copy to wilber.naigambi[at]mak.ac.ug no later than 5:00 p.m. on Monday, 14th June 2021. We discourage hand delivery of applications.
Confirmation/Approval Process
MURBS shall acknowledge receipt of each application received within 12 hours and will respond to the applicants to confirm the status of their application in writing (by e-mail). Upon approval of the application, the name of the approved Ambassador together with the Department and School/Unit will be updated on the list of the MURBS Departmental Ambassadors in the Group 4 category and published on the MURBS website.
NOTE: There is no limit as to the number of ambassadors that MURBS can have in a department.
Please see Downloads for the detailed call and application form.
Chair Council Communication on Closure of Makerere University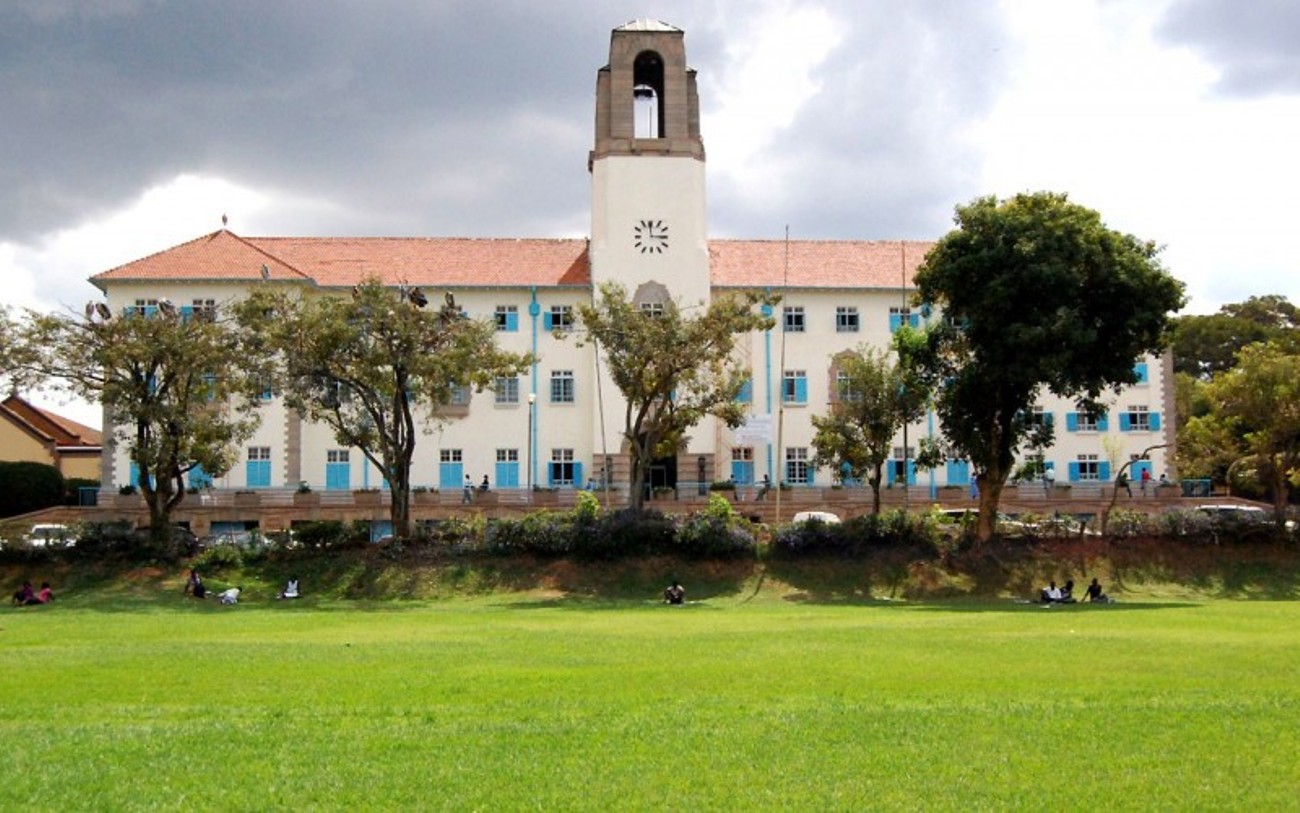 7th June 2021
All Members of Staff
All Students and Stakeholders
Makerere University
RE: CLOSURE OF MAKERERE UNIVERSITY
Following the address to the Nation by H.E. Yoweri Kaguta Museveni, President of Uganda, on 6th June 2021, this is to inform you that the University will be closed with effect from today 7th June 2021 for 42days.
During the closure, the University shall observe a 30% physical presence of staff while other faculty and administrative staff shall continue to work online.
Management will inform staff and students on the implementation of teaching, learning, and research activities online. Construction activities shall continue as per the President's directives and with strict adherence to the COVID-19 SOPs.
Yours sincerely,
Lorna Magara (Mrs.)
Chairperson, Makerere University Council