Albert Cook Library Expands-CHS Hosts World Library Day 2017 Celebrations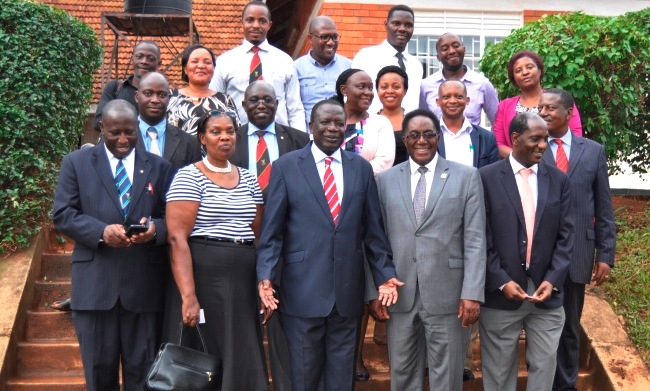 The World Library Day was first celebrated in Uganda by the Makerere University Library on 22ndMay 2009. Since then, the Main Library has annually played host to numerous celebrations, each showcasing the latest innovations and publications from both Makerere University and external exhibitors. The 2017 edition was therefore the first of its kind to be hosted off campus by the College of Health Sciences (CHS), Mulago, home of the Sir Albert Cook Memorial Library. Rather than dampen the mood, the lunchtime downpour on Friday, 16th June 2017 only served to confirm to the organisers' that this was indeed a blessed occasion.
As if to reaffirm this, the rain had hardly let up when the Chief Guest, Chairperson Makerere University Council-Eng. Dr. Charles Wana-Etyem accompanied by Vice Chancellor-Prof. John Ddumba-Ssentamu, University Librarian-Dr. Hellen Byamugisha, Principal CHS-Assoc. Prof. Charles Ibingira and other guests took to the tents to listen to the exhibitors. Not even the light drizzle was about to stop the guests from viewing the historical Sir Albert Cook medical notes dating as far back as 1897 among other exhibits. Prior to this, a select number of guests had taken a tour of ongoing works on the Sir Albert Cook Library extension, housed under the upcoming Research Support Centre at the College.


Welcoming the Chief Guest and invited guests to the celebrations, Assoc. Prof. Charles Ibingira acknowledged that the Medical Library is a clear example of Sir Albert Cook's great work and care for medicine and thanked the University Librarian for choosing CHS to host the first-ever off-campus celebration.
"The Library has supported the College of Health Sciences to grow, which has enhanced Makerere University's visibility and continental ranking. The Library is rated highly in the contribution to ranking and quality of publications," said Prof. Ibingira.
Prof. Ibingira further expounded that the Sir Albert Cook Library promotes the use of new modes of scholarly contributions, avails opportunities for dissemination of knowledge as well as bridges the gap between PhD and Masters students, owing to the time they spend researching in the library and thereafter uploading their publications in the MakIR; a digital research repository. And whereas he lauded the upcoming library extension which will increase sitting capacity by 108, he noted that this was still insufficient for over 2,500 students. Sir Albert Cook Library currently sits only 200 students.


In her remarks, the University Librarian- Dr. Hellen Byamugisha thanked the Chairperson Council, Vice Chancellor and all guests for honouring her invitation. In line with the International Federation of Library Associations and Institutions (IFLA 2017) theme Libraries.Solidarity.Society, the World Library Day theme was Libraries Transforming Society. She explained that the aim of the celebrations was to share experiences and draw the attention of policy makers, library users and guests to the role that libraries play in shaping society.
"This year's celebration has been deliberately organised in the College of Health Sciences to recognise especially, the tremendous contributions made to the academic and research disciplines in Makerere University, Uganda and the rest of the world. The College of Health Sciences has published the highest number of academic papers in the University and has immensely contributed to the web ranking and visibility of Makerere University" said Dr. Byamugisha.
At the end of her remarks, Dr. Byamugisha thanked the World Library Day 2017 Organising Committee led by Dr. Alison Kinengyere, for their hard work that culminated into a successful celebration. Dr. Kinengyere is the Head of Albert Cook Medical Library.


Carrying on with the congratulatory message to CHS in appreciation of their prolific research output, the Vice Chancellor-Prof. John Ddumba-Ssentamu noted, "Let me also take this opportunity to commend the College of Health Sciences for continuing to attract grants that have boosted Makerere University's research output and publications. I am aware that the most published researchers in Uganda and the region are found in this college. Thank you very much Principal."
Prof. Ddumba-Ssentamu further appreciated the progress of works on the Sir Albert Cook Library extension, noting that this was a continuation of the University's efforts to achieve her core functions of teaching and learning, research and innovations, and knowledge transfer partnerships and networking. He noted that such projects would not only make Makerere succeed but also excel.


In his remarks as Chief Guest, Eng. Dr. Charles Wana-Etyem noted that his brief tour of the Sir Albert Cook Library underscored the need for Council, Management and the College leadership to jointly work hard to find resources to revamp the Library. He nevertheless appreciated the University Library staff for meticulously preserving Sir Albert Cook's medical notes, as one of the special and prized possessions depicting the history of medical practice and training in Uganda.
"As the University Council, we are not only aware of the history that forms part of Makerere's rich heritage but are also fully embracive of it as we seek to address issues of access, quality, efficiency, financing and governance" said Eng. Dr. Wana-Etyem.


The Chairperson Council once again lauded CHS staff for the publications, research and innovations which continue to greatly contribute to Makerere's global ranking. He in particular singled out Dr. Deogratius Munube for his efforts in securing a Book Grant from the British Medical Association (BMA). In 2016, Dr. Munube and colleagues from the Department of Paediatrics and Child Health successfully applied for and won the Book Grant on behalf of CHS. The BMA Book Grant is awarded once a year to a successful applicant. During the day's celebrations, Dr. Munube and the Department of Paediatrics and Child Health were awarded certificates by the Chairperson Council, in recognition of their efforts to stock the Library.
Shortly after the speeches, the Chief Guest and the Vice Chancellor were accompanied by guests to plant three trees in the gardens in front of the Department of Physiology, in commemoration of the World Library Day 2017.
Article: Public Relations Office
Application Forms for Admission to Public Universities 2024/2025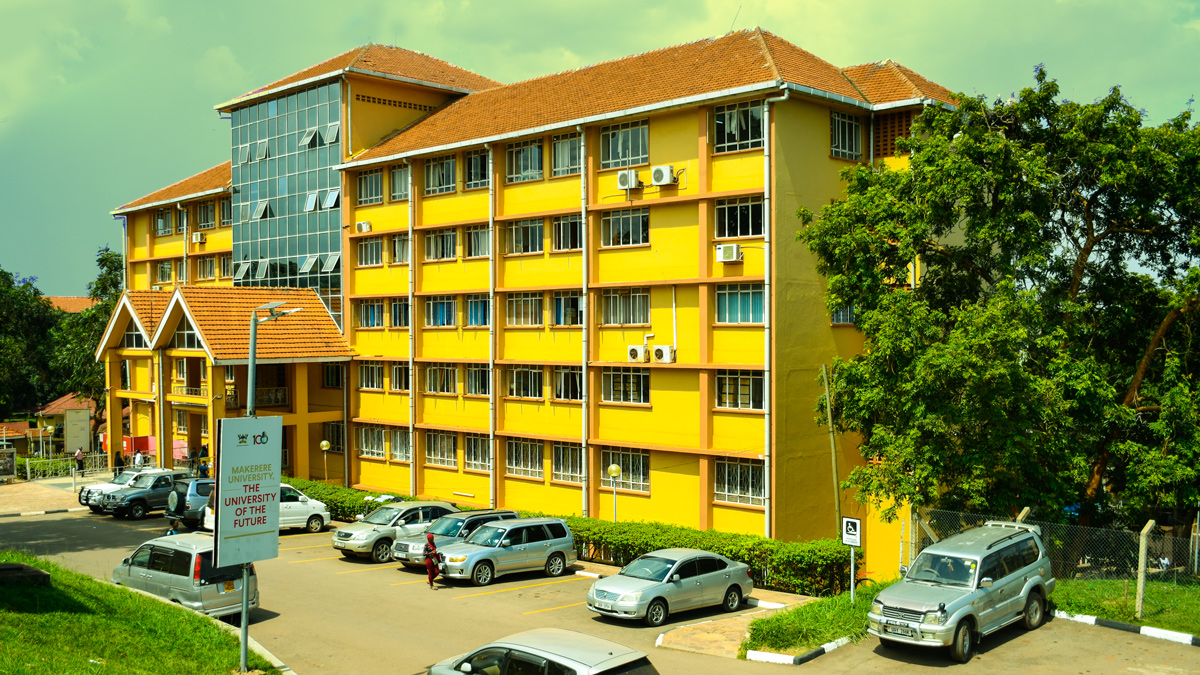 The Academic Registrar, Makerere University informs all Head Teachers of A 'Level schools that application forms for admission to public universities for senior six candidates (UACE 2023) for the 2024/2025 academic year will be ready for collection from the university from Monday 4th December, 2023.
The application forms should be collected from the Office of the Academic Registrar, Senate Building, Level 3, Makerere University.
Issuing of the application forms will start on Monday, 4th December 2023 on payment of a non-refundable application fee of Uganda Shs. 52,000/=(fifty two thousand Uganda shillings only) per application form.
You are advised to get a pay reference number (PRN) using the ACMIS system (http://pay.mak.ac.ug) to enable you pay the application fees in any bank used by Uganda Revenue Authority (URA).
The forms are for Ugandans only.
Please note that only Head Teachers or their authorized representatives will be served.
The closing date for submitting the completed application forms will be Wednesday 31st January, 2024.
Prof. Buyinza Mukadasi
ACADEMIC REGISTRAR
African Universities urged on developing comprehensive safeguarding policies with critical elements of safety & protection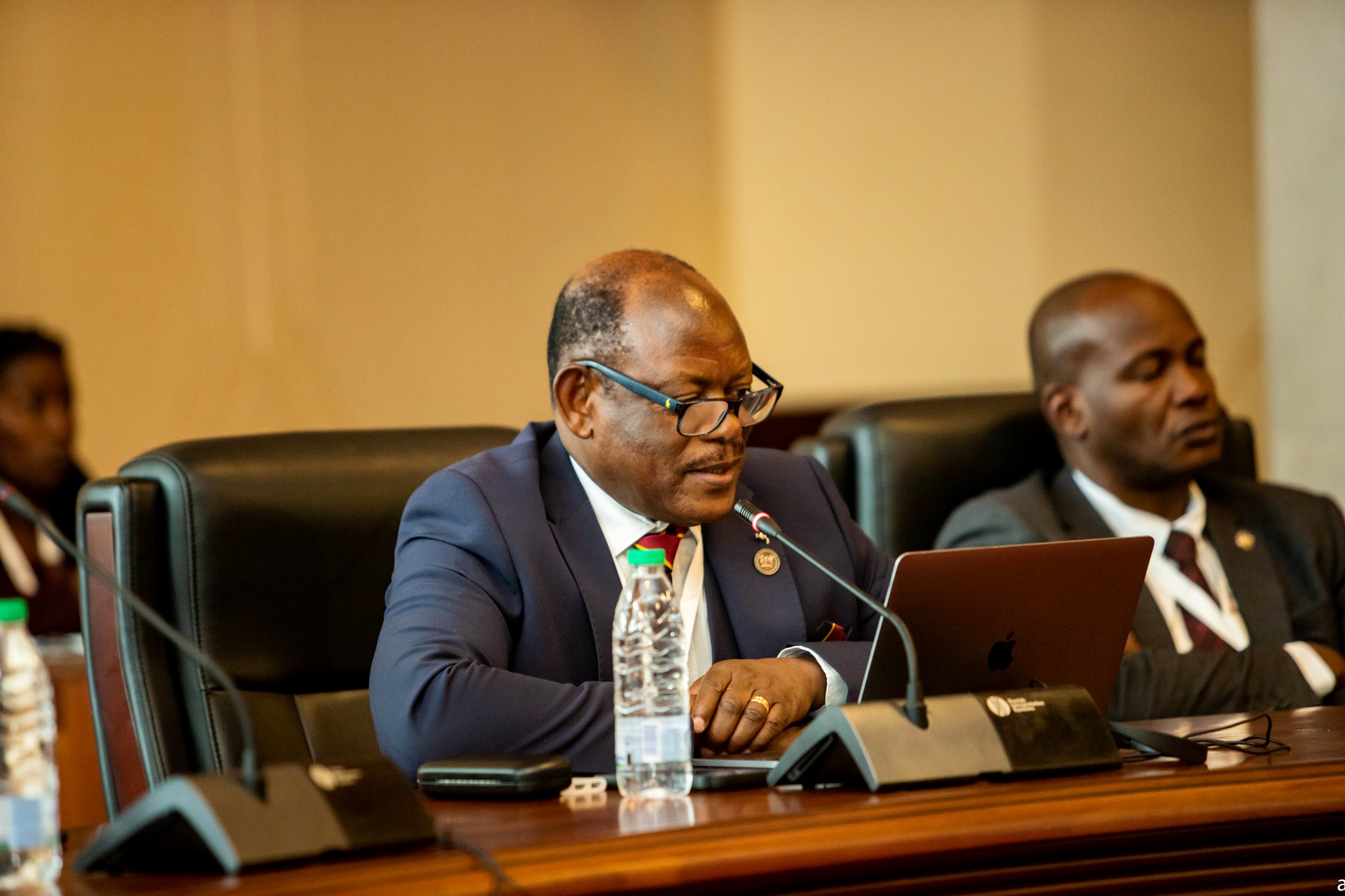 The Vice Chancellor of Makerere University, Prof. Barnabas Nawangwe has urged Universities and other institutions of higher learning in Africa to embrace the approach of having comprehensive safeguarding policies where important elements of safety and protection are considered and all the common forms of risk, abuse and harm are emphasized.
This was during the Vice Chancellors' Forum, one of the high powered side events of the RUFORUM Annual General Meeting that provides significant platforms for Vice Chancellors of all RUFORUM member Universities to engage, discuss, deliberate and guide on how universities, government and development partners can support the RUFORUM vision and mission of becoming a leader in higher agricultural education.
The Vice Chancellors' Forum 2023  that was held in Yaoundé Cameroon during the 19th RUFORUM Annual General Meeting that proceeded from 28th October- 2nd November 2023 was the most attended ever with over 150 Vice Chancellors from 40 African countries and other parts of the world. The Forum deliberated on emerging and contemporary issues in higher education to strengthen university systems, promote inclusion and enhance the relevance of universities in national and regional development.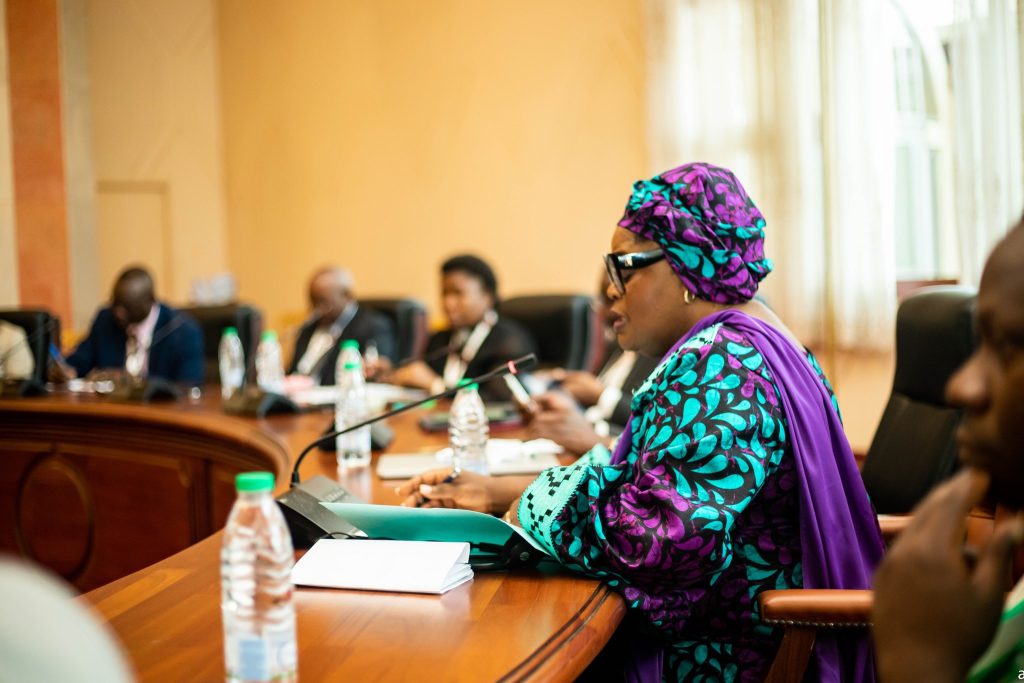 In her welcome speech, Prof. Theresia Nkuo-Akenji, RUFORUM Board Chair and Vice Chancellor University of Bamenda, Cameroon welcomed all Vice chancellors in attendance and acknowledged their strong commitment to the RUFORUM as a Network. She also appreciated the efforts of the Vice Chancellors in setting the agenda for the network to ensure its competitiveness.
According to her, RUFORUM has come of age but growth across every life's journey comes along with its own challenges and opportunities. She therefore thanked all the Vice Chancellors that have committed and continue to clear the membership fees in time on annual basis. "Your contribution of US$5,000 is what keeps the Secretariat operational," she said.
Prof. Theresia Nkuo-Akenji drew the attention of the Vice Chancellors to some critical issues such as low institutional burn-out rates of grant funding, the terrible completion rate of graduate students across the network, curriculum reviews that do not incorporate innovative academic programmes and policies that do not respond to global discourses. Noting that such issues have posed serious barriers achieving the network's objectives.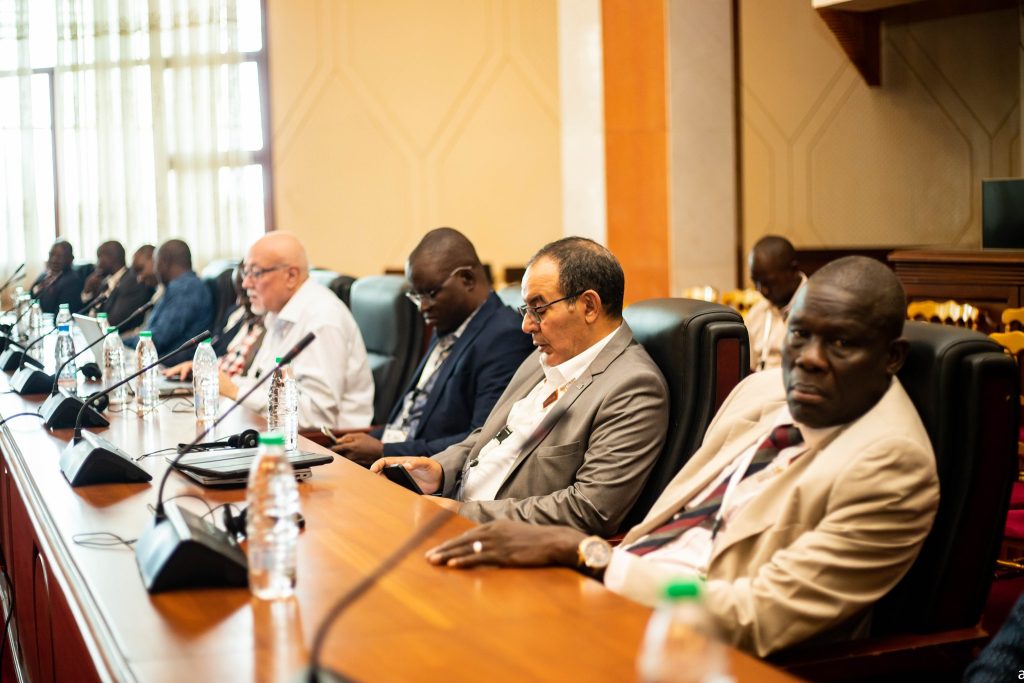 She urged all universities to collectively support the RUFORUM Secretariat during resource mobilization. "It is important to note that RUFORUM Secretariat is not a donor as many of the members might perceive it. Rather, RUFORUM Secretariat works with all of us to raise resources that can either be sub-granted and/or directly disbursed by the funding agency to each of the universities that is participating. The Secretariat can support the universities efforts in training and ideation processes as well as brokering partnerships with ease. However, we need to ensure that we are all cooperative," She stated. Presenting a lead paper titled, Enhancing Safeguarding at institutions of higher Learning, Prof. Nawangwe noted that Makerere University  is committed to being a professionally governed, equitable, inclusive and gender mainstreamed institution. In line with this commitment, Makerere University has cited the need to have a comprehensive safe guarding policy that is intentional in ensuring that important elements of safety and protection are considered and all the common forms of risk, abuse and harm are emphasized.
According to Prof. Nawangwe, over the years Makerere University has built a record of governing and administrative policies and frameworks such as the Makerere University Policy and Regulations against Sexual Harassment, Makerere University Gender Equity Policy, the Student Accommodation Policy, the Risk Management Plan, the  Policy on Persons with Disabilities, the Human Resources Manual as amended, Information and Communication Technology Policy  which addresses issues of cyber security  and abuse and the Open Distance and E-learning Policy. However, these do not adequately and comprehensively address the key elements of safety and protection.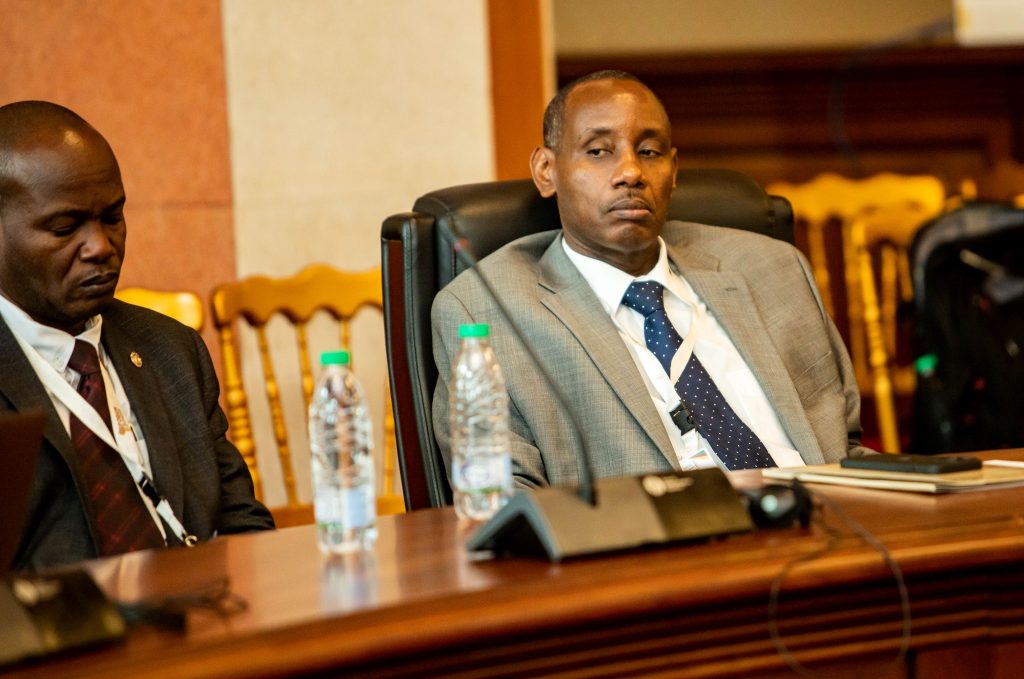 "These policies only feature identification and prevention as elements of safeguarding hence guidance on the report procedures are least provided for. They much highlight emotional risk and harm and neglect cyber security threats, financial exploitation, limitation of academic freedoms for staff and students," he said.
"All in all, the policies lack some of the internationally considered forms of risk, abuse and harm.  In Africa, we are the second recipients of refugees in the whole world, but we lack anything about protecting refugees in our policies and some of the policies do not have the strategic plans to address any form of risk, abuse and harm," he added.
He mentioned that the COVID 19 pandemic escalated the issue of mental health with so many cases of mental illnesses globally, an indicator that it is only in a safe and protected environment that people are mentally healthy to be fully creative and innovative.
The Vice Chancellors Forum 2023 also deliberated on topics such as exploring mechanisms for integrating universities into national and regional innovation systems and aligning African agricultural higher education to the future-of-work on the continent and globally.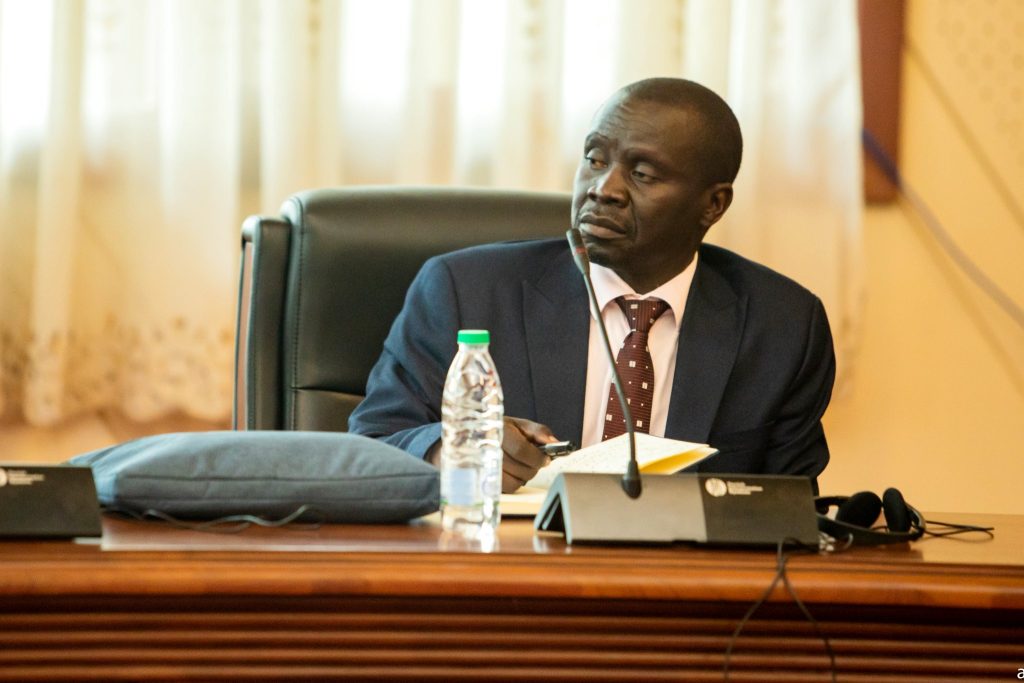 Presenting on behalf of Prof. Bonang Mohale, Chancellor, University of Free State, South Africa, Agnes W. Mwang'ombe, a Professor Emeritus of Plant Pathology- Department of Plant Science and Crop Protection- University of Free State said that university education has become very competitive yet it is crucial for universities to remain ahead and relevant to their clients and other stakeholders through inclusive virtual modes that have set in new dimensions such as in-house pool of talent that in most cases await to be tapped. She mentioned that it is high time for Universities to shun away from the rampant blame games of how African graduates are not ready to tackle community challenges and focus on revamping, modifying and creating new systems of conducting research.
"As universities, we are expected to produce relevant information, knowledge, technologies, and innovations to fulfill aspirations; develop mechanisms to tap on human resource and mobilize research funds for the university. There is need for actual retooling of academic staff to be able to harness the various competences and skills represented in the universities including students through building alliances and effective teams to grant calls with wider society impact," she said.
In the context of food and nutrition insecurity, Prof. Mwang'ombe noted that the changing climate has dwindled natural resources and increased social and economic inequalities hence raising concerns for more health food systems and eco-system services. She therefore called for collective efforts towards building resilience for sustainable agriculture and economic empowerment of those most affected by climate change through bio diversity restoration using natural based solutions.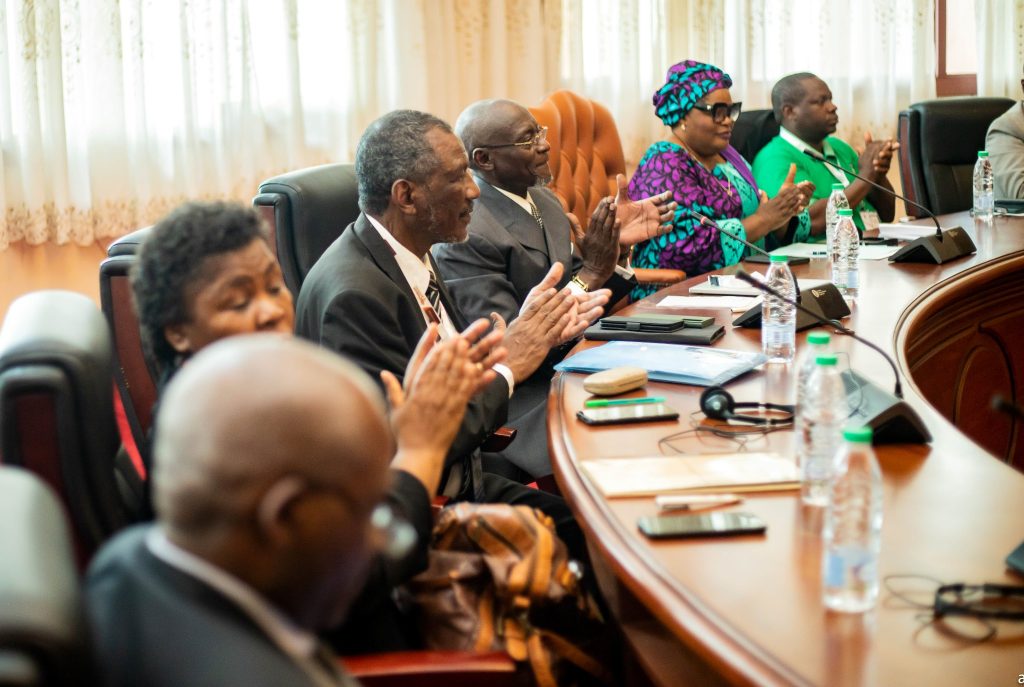 "Food and nutrition is constrained by many factors including the heavy reliance on very few staple crops yet Africa has the diversity of crops some of which can handle some of the current situations," she noted.
Painting a picture of the Future of Work for a competitive Africa, Prof. Peter Kamwi Matengu, Vice Chancellor, University of Namibia, was concerned about the role of higher education in developing interventions as a mitigating factor towards decreasing jobs in the agricultural sector. According to him, a report published in 2023 by the World Economic Forum recorded 673 million jobs across the globe. It is however expected that this number will decline by 83 million hence creating a job deficit of about 2%.
"It is not surprising that the field of agriculture which has increasingly been mechanized and automated will lose up to 60% of the jobs. The World Economic Forum report also notes that although the automation in Agriculture will create up to 25% of jobs, it is also expected that 75% of job will be lost in Africa if there is no intervention of up scaling and re scaling. This also means that 44% of the workers whose skills need to be upgraded will face a disruption," he said.
Prof. Kamwi Matengu called upon universities in Africa to undertake relevant, impactful, responsive research that majorly focus on participation.  " The kind of research, I am talking about should enable us translate our knowledge into practice  and African education should focus on national self- reliance and train people to be internationally competitive and to be very  aware that we have  the responsibility of the welfare of everyone,"  he emphasized. The Vice Chancellors' Forum 2023 was moderated by Prof. Roger Tsafack Nanfosso, Vice Chancellor, University of Dschang and Canon Prof. Olivia Nassaka Banja, Vice Chancellor of Ndejje University.
Call For Expression of Interest: MURBS Independent Trustee (RE-ADVERTISED)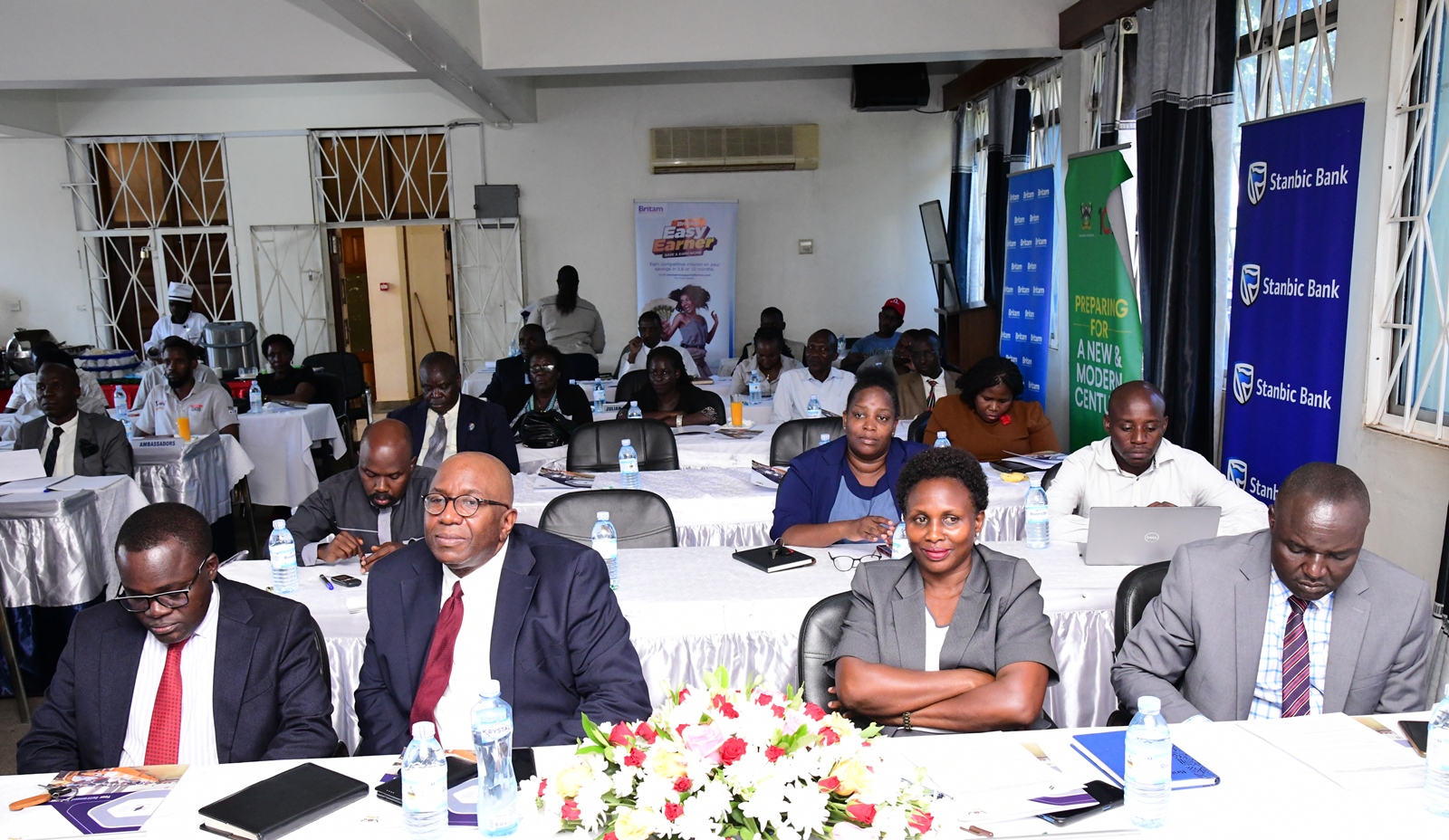 Makerere University Retirement Benefits Scheme (MURBS) is a Scheme for Makerere University staff. MURBS was established under irrevocable trusts with effect from 1st April 2009. MURBS was set up by Makerere University for the purpose of providing retirement benefits to employees of Makerere University upon retirement from the University. The Scheme is governed by a Board of Trustees whose fiduciary mandate is enshrined under the Trust Deed and Scheme Rules. MURBS is a Mandatory Employer-Based Scheme that is licensed with the Uganda Retirement Benefits Regulatory Authority (License No. RBS.0005).
MURBS is inviting Eligible Individuals to submit their Expression of Interest to join the MURBS Board of Trustees in the capacity of an Independent Trustee.
Eligibility Criteria for the Independent Trustee of MURBS
Individuals interested in this role should satisfy the following Eligiblity Criteria:
a) Meet the MURBS Fit and Proper Criteria (Download the form from the MURBS website at https://murbs.mak.ac.ug/join-our-team/);
b) A minimum of a Postgraduate qualification in any of the disciplines; Strategy Planning and Management; Pension Administration and Management; Finance or Commerce, Investments; Insurance, Statistics, Actuarial Science, Economics, Mathematics, Literature, or Law;
c) At least 3 years' experience as a member of the Board of Directors of an entity with assets not less than Ushs 50bn or at least 3 years' experience as a Trustee of a Retirement Benefits Scheme whose Fund value is not less than Ushs 50 bn; and,
d) Not a member of staff of Makerere University or a member of Makerere University Council in the last five (5) years.
Submission Deadline: 3:00 pm on 19th December 2023.
Detailed Terms of Reference to support response to this call can be accessed via the link: https://murbs.mak.ac.ug/join-our-team/ or by sending an email to info@murbs.mak.ac.ug to request the same.