MAK partners with ACCA to offer professional courses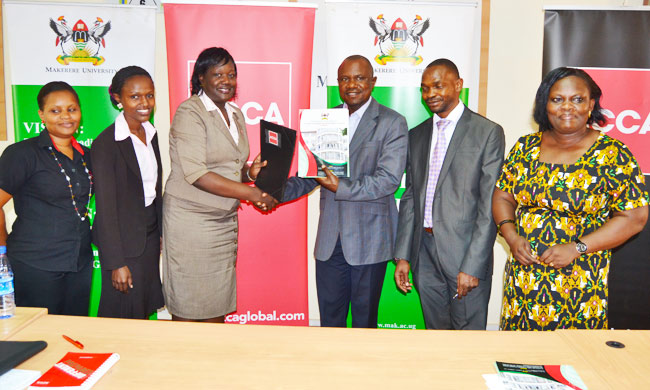 Makerere University has signed a Memorandum of Understanding with the Association of Chartered Certified Accountants (ACCA) Uganda aimed at producing highly competitive graduates for the market.
Through this mutually beneficial partnership, Makerere University (MAK) will work with ACCA Uganda to deliver professional courses; train and produce professional accountants; and high quality Bachelor of Commerce graduates.
"Today, Friday 10th October 2014, Makerere University is becoming one of the major partners of ACCA in delivering professional courses. Makerere University in general and the College of Business and Management Sciences in particular are answering the demands of the market. In addition to training, and equipping students with knowledge and skills, we are integrating professional courses in the Bachelor of Commerce so that we produce a highly competitive graduate," said Dr. Umar Kakumba, Dean-School of Business, College of Business and Management Sciences at Makerere University.
Dr. Kakumba shared that they have started with professionalizing the Bachelor of Commerce academic programme, but the team in the College of Business and Management Sciences is focused on a long-term plan to partner with respected bodies/institutions so as to professionalise all academic programmes offered at the College. With the MAK and ACCA Uganda partnership, the students majoring in Accounting will have acquired 80% of the professional accounting at the time of completion of Bachelor of Commerce.
With regard to the internationalization agenda as stipulated in the Makerere University Strategic Plan, Dr. Kakumba applauded ACCA Uganda for linking the Makerere University College of Business and Management Sciences (CoBAMS) to ACCA Global, which initiatives will foster internationalization of the curricula and academic outputs.
In her address, the Head of ACCA Uganda, Ms Beatrice M. Isagayite emphasized the need for partnerships and pointed out that ACCA has over 80 working partnerships with universities in China, over 20 partnerships with universities across sub-Saharan Africa, and equally commended Makerere University for coming on board.
"The major purpose of this partnership is to promote sustainable development in the Accounting profession. We need partners like Makerere University. Makerere University is important to us. Makerere University is one of the top ten (10) universities that contribute most students joining ACCA. We have therefore had a symbiotic relationship, which we are sealing today through this MOU," she remarked.
Ms Isagayite said that ACCA founded in 1904 and MAK founded in 1922 have rich history and share common values. The Association of Chartered Certified Accountants (ACCA) is the global professional accounting body offering the Chartered Certified Accountant qualification and over the years, both MAK and ACCA have greatly contributed to imparting knowledge and economic development of Uganda and the world over.
"At ACCA, we believe that accountants bring value to economies in all stages of development. We aim to develop capacity in the profession and encourage adoption of consistent global standards. Our values are aligned to the needs of employers in all sectors and we ensure that, through our qualifications, we prepare accountants for business…This is achieved through partnerships like the one we are entering into with Uganda's premier university," she said.
On behalf of the team that has been working diligently to restructure and review the curricula, Dr. Bernadette Nambi Karuhanga, Head-Department of Accounting and Finance said:
"Two years ago, our department chose to professionalise her academic programmes. Premised on our core value of innovativeness, we decided to team up with professional bodies. We are thus shifting from the current scenario where a student completes Bachelor of Commerce and joins another body to acquire a professional course. The MAK and ACCA Uganda partnership will ensure that our Bachelor of Commerce students acquire 80% of the professional courses."
Dr. Nambi Karuhanga explained that through this consultative process, they have aligned the curriculum to the professional requirements, and next academic year 2014/2015, they will follow the reviewed curriculum to deliver a professional product/accountant.
The Ag. Principal, CoBAMS, Dr. Eria Hisali congratulated the School of Business for initiating the partnership with ACCA Uganda and highlighted the initiatives being undertaken by CoBAMS to improve on the quality of her graduates.
"To have a competitive edge in the labour market, we are continuously reviewing our curriculum, our students undertake internship/field attachment, and we are also collaborating with international agencies in the delivery of academic programmes," he said.
Dr. Hisali advised the MAK and ACCA Uganda team to maximize the synergies presented by the partnership. "In addition to training and professionalism, consider working within your mandate to undertake joint research, joint community outreach programmes, and joint staff exchanges."
He thanked the Office of the Vice Chancellor, which was represented by Ms Ritah Namisango, the Senior Public Relations Officer, as well as the MAK Legal Office for the support in the realization of the MAK-ACCA partnership.
The ACCA Uganda team comprised: Ms Beatrice M. Isagayite, Ms Charlotte Kukunda, Ms Dorothy Mutabaazi, Mr. Emmanuel Siiya and Ms Martha Nakayima.
The MAK CoBAMS team comprised: Dr. Eria Hisali, Dr. Umar Kakumba, Dr. Nambi Karuhanga, Dr. Godfrey Akileng, Mr. Martin Bakundana and Mr. Chris Muganga.
Written by: Ms Ritah Namisango, Public Relations Office
4th Call For Applications: MURBS Departmental Ambassadors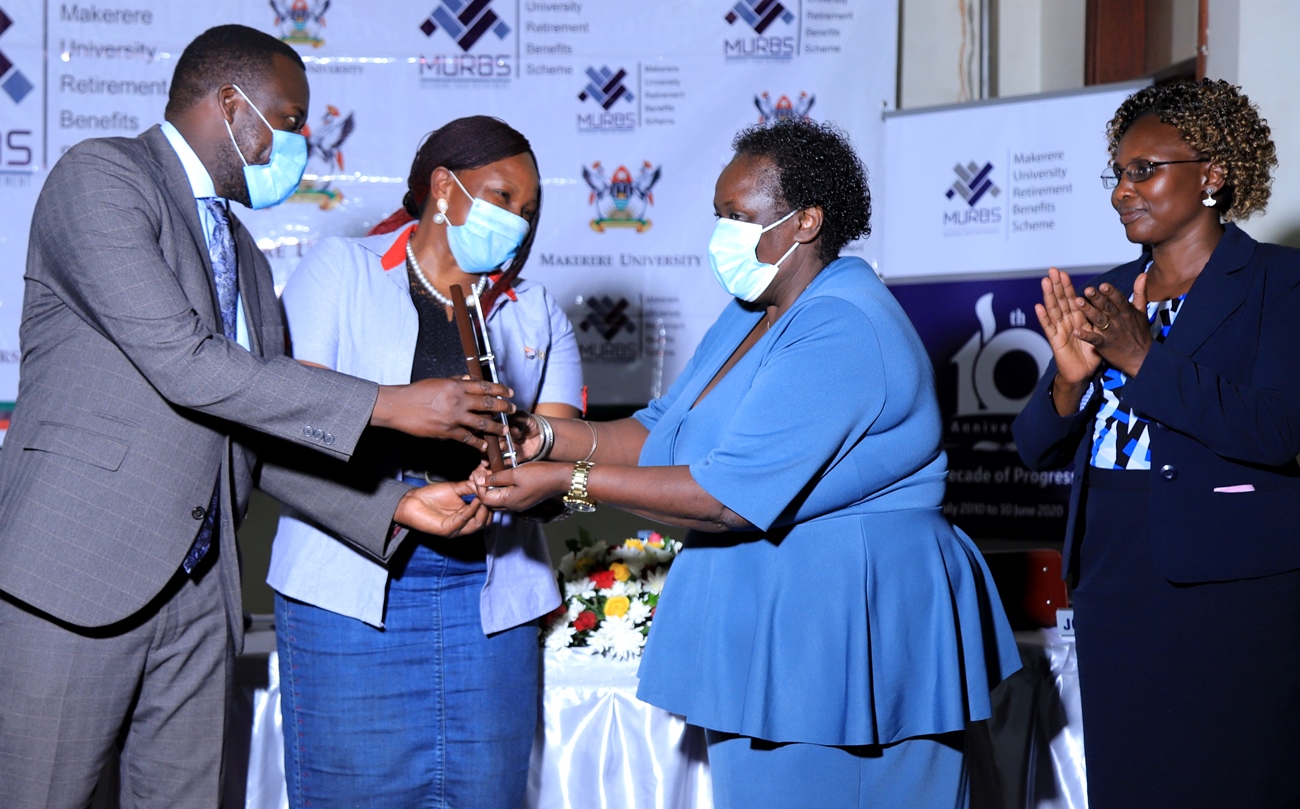 In February 2018, the Makerere University Retirement Benefits Scheme (MURBS) launched the Departmental Ambassadors Programme. MURBS hopes to use this Ambassadors Programme to engage more directly with its membership and enhance member education. MURBS further perceives this Programme as a means to mitigate succession planning risks.
MURBS Fund Value continues to grow, and as at 31st March 2021, it stood at Ushs 235.5bn as compared to Ushs 209.6bn as at 30th June 2020. Given this growth, there is increased need for prospective Trustees, who are well equipped with relevant knowledge and skills, and with practical exposure to the management and governance of MURBS.
Eligibility
Must be employed by the University on permanent terms
Must be an Active Member of the Scheme (currently contributing to the Scheme) and appear on the Official Register of the MURBS Active Membership as at 30th April 2021.
Must be willing to commit time to trainings and other ambassadorial activities organised by the Scheme.
Mode of training for 4th Cohort of Ambassadors
Training for this (4th) Cohort of Ambassadors is envisaged to be conducted over the zoom online platform only, due to Covid-19 restrictions. The Scheme does not envisage any face-to-face interactions.
Tenure of Office & Termination or Withdrawal
There is no tenure of office for the Departmental Ambassador. As long as a member is willing to continue serving as an Ambassador, and the Ambassador continues to satisfy the eligibility criteria above, she or he will remain a MURBS Ambassador.
How to Apply
Interested members should complete the MURBS Departmental Ambassador Application Form 01-0218. The completed Form together with the requested attachments should be sent to info[at]murbs.mak.ac.ug and copy to wilber.naigambi[at]mak.ac.ug no later than 5:00 p.m. on Monday, 14th June 2021. We discourage hand delivery of applications.
Confirmation/Approval Process
MURBS shall acknowledge receipt of each application received within 12 hours and will respond to the applicants to confirm the status of their application in writing (by e-mail). Upon approval of the application, the name of the approved Ambassador together with the Department and School/Unit will be updated on the list of the MURBS Departmental Ambassadors in the Group 4 category and published on the MURBS website.
NOTE: There is no limit as to the number of ambassadors that MURBS can have in a department.
Please see Downloads for the detailed call and application form.
Chair Council Communication on Closure of Makerere University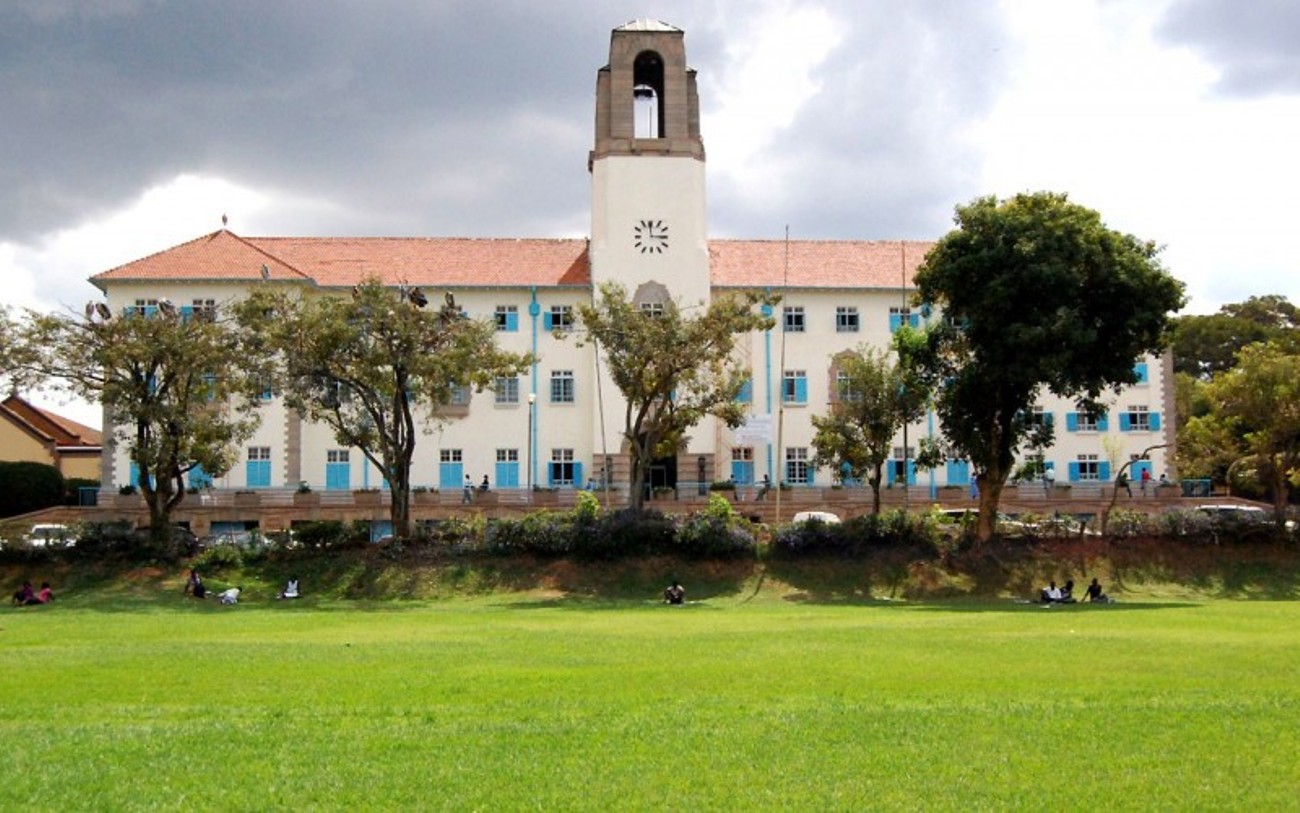 7th June 2021
All Members of Staff
All Students and Stakeholders
Makerere University
RE: CLOSURE OF MAKERERE UNIVERSITY
Following the address to the Nation by H.E. Yoweri Kaguta Museveni, President of Uganda, on 6th June 2021, this is to inform you that the University will be closed with effect from today 7th June 2021 for 42days.
During the closure, the University shall observe a 30% physical presence of staff while other faculty and administrative staff shall continue to work online.
Management will inform staff and students on the implementation of teaching, learning, and research activities online. Construction activities shall continue as per the President's directives and with strict adherence to the COVID-19 SOPs.
Yours sincerely,
Lorna Magara (Mrs.)
Chairperson, Makerere University Council
RUFORUM: Transforming Higher Education Videos and Links