Mak holds Dua for Prof. Ali Mazrui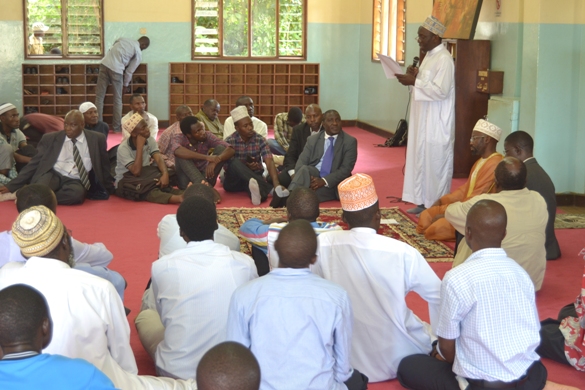 The Makerere University Community held a Dua in commemoration of renown Scholar, Prof. Ali Mazrui at the main campus. The event, which took place at the University Mosque on 17th October 2014, was a collection of powerful and moving tributes from all who stood to speak about the Prof. Mazrui.
Former Executive Director of the National Council for Higher Education (NCHE), Prof. Abdu Kasozi, commended Prof. Mazrui for his humility and commitment to the search for knowledge. "He was interested in the search for knowledge and was not compromised by the search for money throughout his academia life. He pursued his life as a debater and refined ideas through debate. His integrity is comparable to that of Socrates," said Prof. Kasozi. He further appealed to the Makerere University community to honour and push forward Prof. Mazrui's legacy.
The Vice Chancellor of Makerere University, Prof. John Ddumba-Ssentamu was represented by the Principal of
the College of Humanities and Social Sciences (CHUSS), Prof. Edward Kirumira, who described Prof. Mazrui as a person of great humility.  "Prof. Mazrui demonstrated to the academia that one can be scholarly acclaimed but still lead a simple life on the streets. Greatness lies in simplicity," he advised. Prof. Kirumira further challenged Makerere University staff to be judged by their contributions to community, as opposed to their numerous  publications. He confessed that his "little" contribution to Makerere University and to the community was because he looked up to a great person like Prof. Mazrui. He pledged that Makerere University would carry on Prof. Mazrui's legacy through the Mazruiana projects comprised of the Ali Mazrui Chair and Endowment Fund.  A memorial lecture will be held in the Main Hall to eulogize Prof. Mazrui.
This Dua attracted a number of dignitaries, Makerere University community and the general public. Former Nkumba University Vice Chancellor, Prof. Paul Mugambi, pointed out that Prof. Mazrui championed the movement against discrimination of the African race. Former Makerere University Guild President, currently JEEMA Party President Asuman Basalirwa referred to the deceased as an exceptional academic. "He was not intellectually dishonest and that distinguished him from many other scholars. He was not an academic entrepreneur," he said. Basalirwa praised him for being a true Pan-Africanist who was proud of his origin. "Prof. Mazrui is the only Muslim who came up to say Islam was not about terrorism and the West believed. He lived his life with dignity and distinction."
The Head of the Department of Political Science and Public Administration, Dr. Suzie Nansozi Muwanga, said Prof. Mazrui was an Afrocentric Pan-Africanist who promoted African scholarship internationally. "He travelled across Africa to intensify the idea of intellectualism. His works are still informative to a new generation of African scholars and our students in Political Science. He put Makerere University and the Department of Political Science and Public Administration on the international scene. We pledge to carry on his legacy."
The Imam of the Makerere University mosque, Sheikh Ahmed Ssentongo, spoke of Prof. Mazrui as a person who fulfilled one of the fundamental duties of Islam; of seeking knowledge. "In Islam seeking, applying and spreading knowledge is a duty upon everyone and it is a lifetime obligation. It is a sign of mischief to hide knowledge. Knowledge generated should be applied in practical life and this is what Prof. Mazrui did." He praised him for his social and moral integrity and condemned those who sell knowledge for cheap gains; noting that it is punishable to do so.
Makerere University Muslim Students Association Patron Hajji Abdu Katende said the Muslim community looked
up to Prof. Mazrui as their role model because he lived a perfect life as a Muslim and academician. The Deputy Principal of CHUSS, Prof. Abasi Kiyimba, who was in charge of the day's proceedings, observed that Prof. Mazrui put Islam at a coveted pedestal. "He used all the accumulated political and academic capital to promote Islam and for this, the Muslim community will continue to benefit from his legacy."
Prof. Mazrui was pronounced dead on Monday 13th October, 2014 in Binghamton, New York, in the United States. He will be laid to rest at his ancestral home in Mombasa, Kenya on Sunday, 19th October, 2014.
Prof. Mazrui was a leading Pan-Africanist whose academic research focused on African politics, North-South relations and political Islam. He authored numerous books, including The Africans: A Triple Heritage and Christianity and Islam in Africa's Political Experience: Piety, Passion and Power.
Article by Hasifah Kabejja (CHUSS) and Marion Alina, Public Relations Office
Related articles:
http://news.mak.ac.ug/2014/10/makerere-staff-pay-tribute-prof-ali-mazrui
Innovations using low cost locally available materials for point of use water treatment system unveiled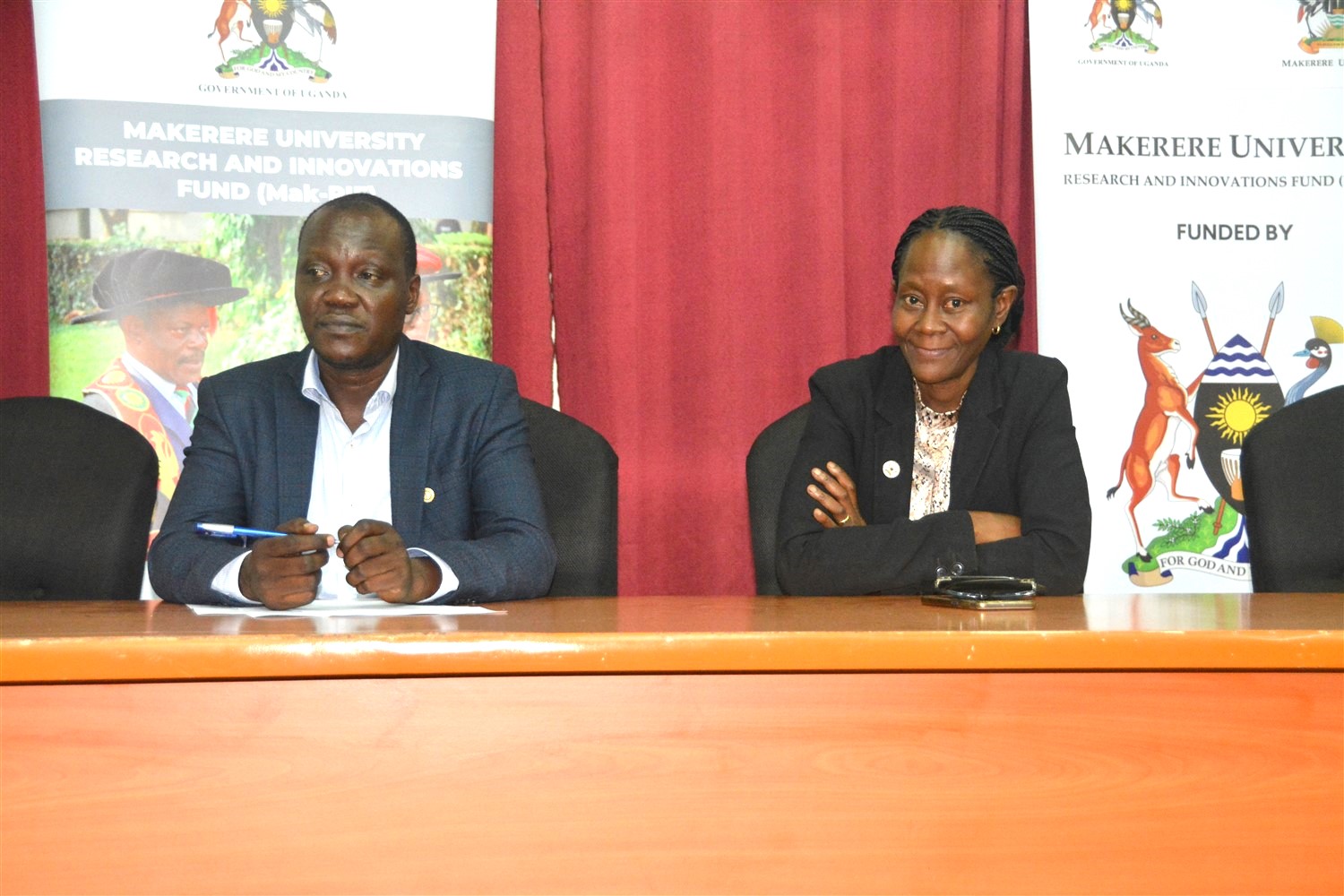 The College of Engineering, Design, Art and Technology (CEDAT) conducted a Research Dissemination of two studies aimed at the Development of Materials for point of use water treatment systems.
The investigations were conducted by a team of researchers comprised of P. W. Olupot, H. M. Kalibbala, E. Menya, G.M. Wangi, J. Jjagwe, J. Wakatuntu, M. Turyasingura, R. Walozi, C. Kanyesigye and R. N. Kulabako.
The dissemination event held on Wednesday 29th November 2023 follows the successful completion of two MakRIF supported Research projects namely; Development of rice husk based granular activated carbon for point-of-use water treatment systems and Development of zeolite-based nanocomposite filters for drinking water treatment.
Apac District gains from CEDAT's Research on Piloting a Rural Broadband Connectivity Model and Efficacious patient management system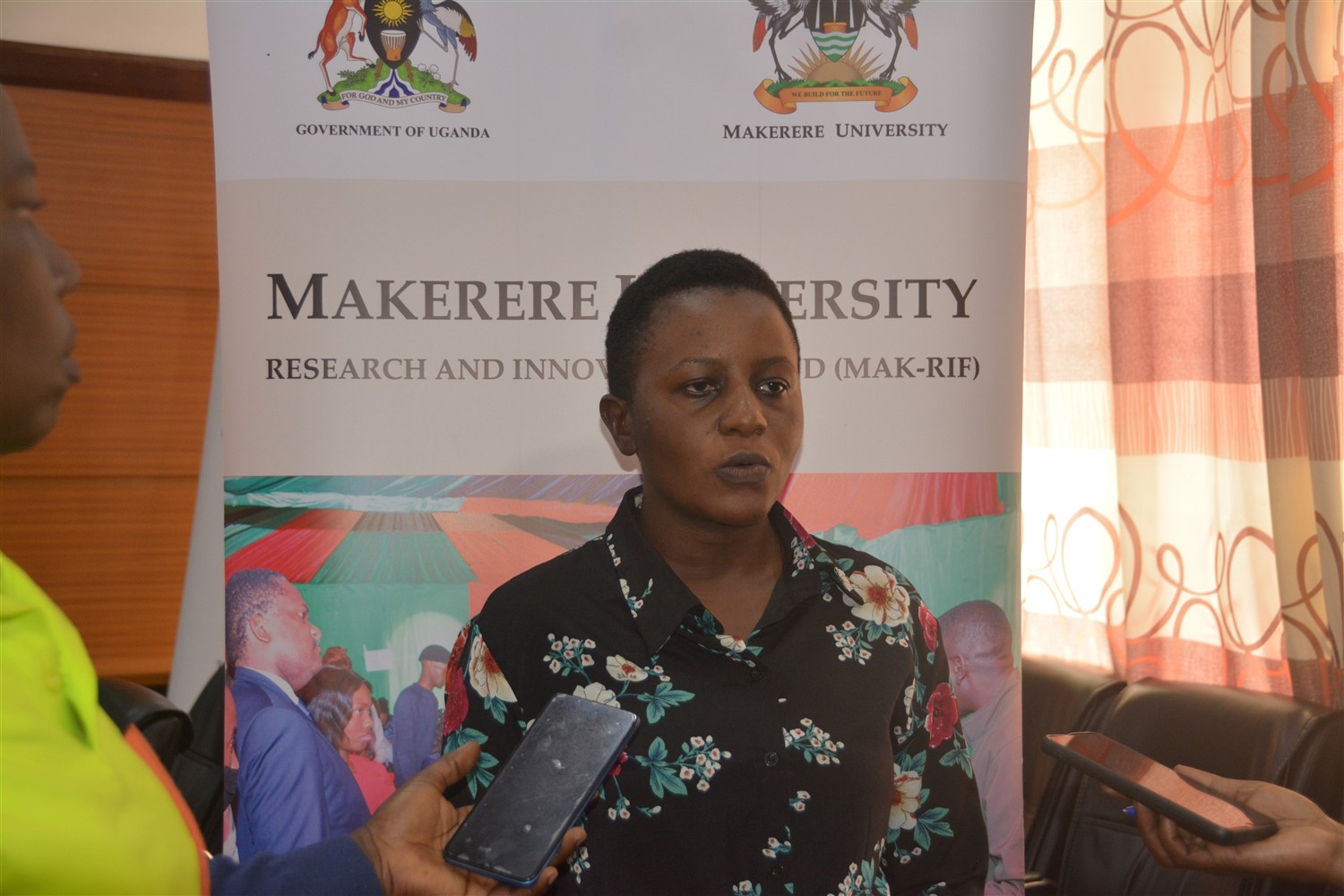 The School of Engineering at the College of Engineering, Design, Art and Technology (CEDAT) shared findings of research that was conducted in Apac Districts through two projects namely Piloting a Rural Broadband Connectivity Model (RCBM) and Efficacious patient management system (EPMS).
The findings of the research sponsored by the Government of Uganda through the Makerere University research and Innovation Fund(MakRIF) were disseminated during a dissemination seminar held in the College on Friday 24th November 2023, where it was revealed that  Apac the host District greatly benefited from the services that not only led to the increased uptake of internet services but also gained through other socio economic areas.
Application Forms for Admission to Public Universities 2024/2025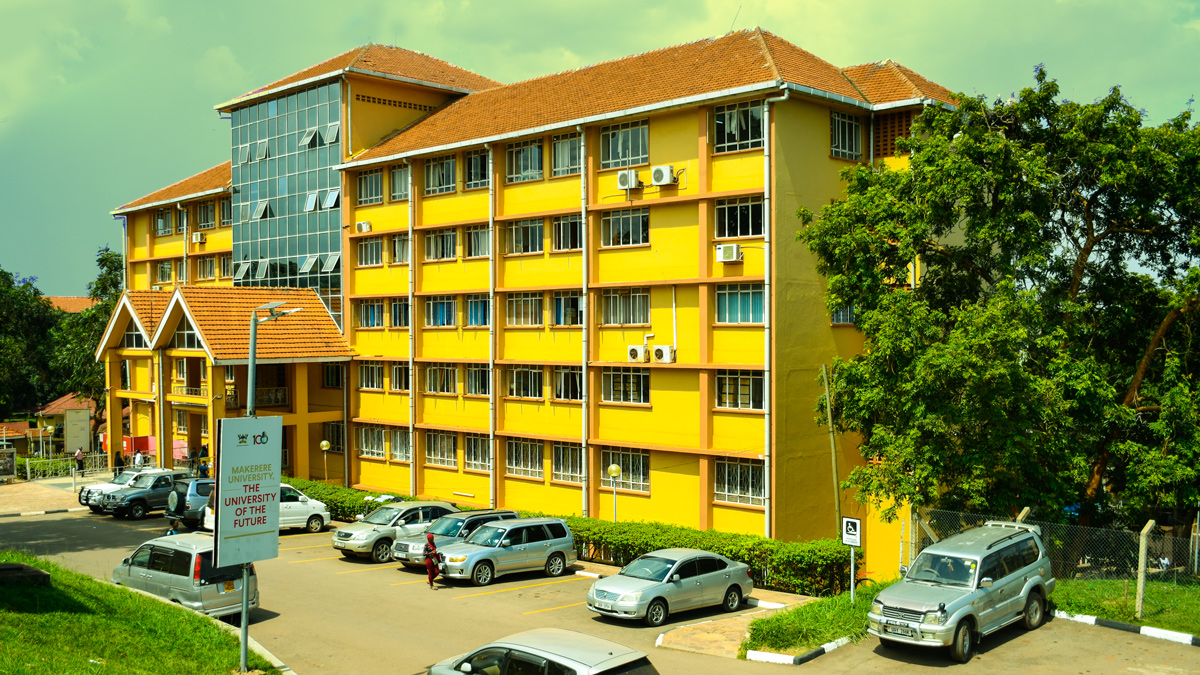 The Academic Registrar, Makerere University informs all Head Teachers of A 'Level schools that application forms for admission to public universities for senior six candidates (UACE 2023) for the 2024/2025 academic year will be ready for collection from the university from Monday 4th December, 2023.
The application forms should be collected from the Office of the Academic Registrar, Senate Building, Level 3, Makerere University.
Issuing of the application forms will start on Monday, 4th December 2023 on payment of a non-refundable application fee of Uganda Shs. 52,000/=(fifty two thousand Uganda shillings only) per application form.
You are advised to get a pay reference number (PRN) using the ACMIS system (http://pay.mak.ac.ug) to enable you pay the application fees in any bank used by Uganda Revenue Authority (URA).
The forms are for Ugandans only.
Please note that only Head Teachers or their authorized representatives will be served.
The closing date for submitting the completed application forms will be Wednesday 31st January, 2024.
Prof. Buyinza Mukadasi
ACADEMIC REGISTRAR