Mak holds first Quantum Hypnosis Public Demo Session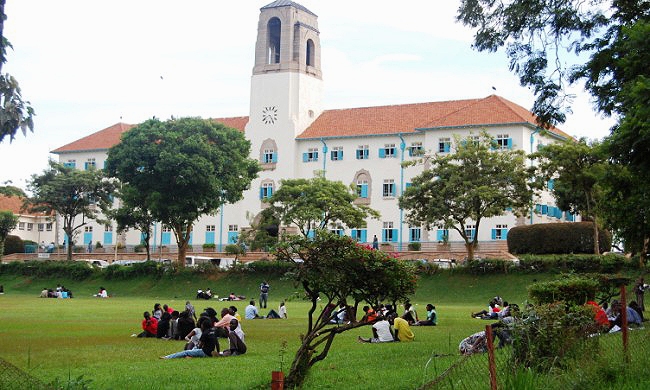 The afternoon of Thursday 10th April 2014 was literally "out of this world" as the Counselling and Guidance (CGC), Makerere University played host to the first ever public session on Quantum Healing Hypnosis Therapy (QHHT). As the sun shone brightly outside, a few minutes to appointed hour of 2:00pm found the session host Mr. Louis Kakinda lost in meditation; setting the spiritual itinerary.
Quantum Healing Hypnosis is a technique of hypnosis created by Dolores Cannon which she has developed and refined over her 45 year career as a regressive hypnotherapist, working with thousands of clients in countries all over the world. Mr. Louis Kakinda, an Assistant Lecturer in the College of Education and External Studies (CEES), Makerere University is a QHHT practitioner trained by Dolores and the only one in Africa, outside South Africa.
Welcoming his audience to the first ever such session, Mr. Kakinda was eager to put his approximately 20 person audience at ease, considering that most of them kept on staring curiously at the bed that was at the front of the room, "This will be used by our volunteer/subject for today's session who I will introduce to you shortly," said Mr. Kakinda as he smiled reassuringly.
After holding an opening prayer during which he called upon God to guide the session to a successful end, Mr. Kakinda then explained that the session would last 2 hours, during which the subject will be taken through an "Induction" stage lasting 5 to 10 minutes and thereafter, we would be able to have conversations with angels. "You may have your doubts but those are not necessary here. We have successfully held 70 sessions with 42 clients so far and there is a waiting list," explained Mr. Kakinda.
He then invited the day's volunteer, a young female in her twenties and asked her to lie on the bed and cover herself up, leaving only her head and arms in view. He then requested that all phones be placed in the silent mode and that no one should enter or leave the room during the "Induction" stage. By now the excitement in the room was palpable as members of the audience craned their necks and strained their ears to catch every action and word as the session kicked on in earnest.
"I am going to hypnotize the subject and put them in a somnambulistic state during which they will neither be asleep nor awake. However, they will have use of their mortal senses. They will be able to speak and hear us speak," said Mr. Kakinda.
He then asked the subject if she was willing and ready to "go" to which she replied in affirmative. As he raised his hands above the subject's face, he continued to speak "I am going to ask you to focus on my thumbs and as I move my hands lower, you are going to feel your eyelids relaxing until they eventually close…" continued Mr. Kakinda as he made a few more statements that were not recorded for their proprietary nature. A few moments later Mr. Kakinda triumphantly announced to the audience that was at this point still trying to digest whatever was happening, "They are here!" he said. "We have four angels here with us now and the discussion is now open. You can ask anything from your personal lives, the political situation, religion and spirituality, health and wellbeing" added Mr. Kakinda in invitation. You could have heard a pin drop as the room went dead silent! A quick look around indeed revealed expressions of bewilderment, total disbelief, hesitation and fear.
Eventually after some cajoling, the questions started pouring in and they ranged from politics to personal affairs, university leadership, the staff incentive, dreams, crime, the economy, business ventures, visa applications, marriage and for those that were too private to be answered during the public session, the angels advised that a private session be arranged with Mr. Kakinda.
All in all, the session that started rather sluggishly picked up steam and before long, time was up and the subject had to be "brought back". During this time, the audience had discovered that they chose the lives they led and all that came along with them, whether good or evil.
At the end of the session Mr. Kakinda extended an invitation to all those that needed healing in their bodies to raise their hands but owing to the audience's initial hesitation, no such healing happened on the day. Mr. Kakinda however advised those present to book private sessions during which they could be able to contact their own personal guardian angels. "Everyone has got their own guardian angel(s) and through these sessions, we can help you get in touch with them. Normally a session like this would cost you about $400 but we are still offering these services to the Makerere Community free of charge until we receive instructions to start charging for them," assured Mr. Kakinda.
Quantum Healing Hypnosis Therapy (QHHT).sessions are carried out at the Counselling and Guidance (CGC), Makerere University. Services offered include Prayer and Healing which last between 20 minutes and 1 and a half hours and QHHT which lasts between 3 to 5 hours. Sessions are held on Wednesdays, Thursdays and Fridays only.
Please click here visit the QHHT webpage and to contact Mr. Kakinda
Veteran Professor changed Makerere and Higher Education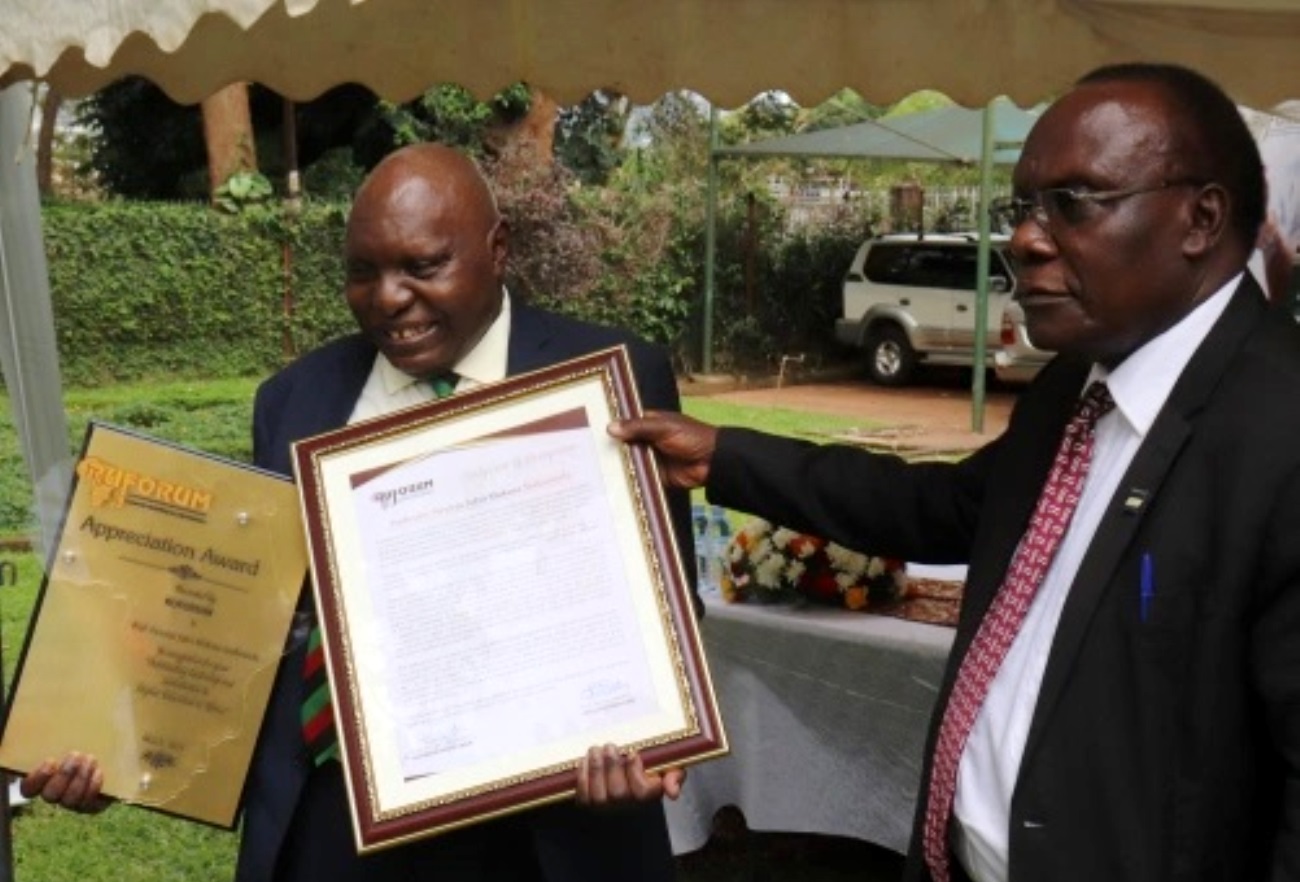 When Professor John Ssebuwufu ambled up to receive a certificate of recognition for his 'exceptional' contribution to higher education from the Regional Universities Forum for Capacity Building in Agriculture (RUFORUM) at Makerere University (MU), he was thinking of many things, such as rewarding staff, that he could have done differently to impact university education more.
But he did what he could have done, under the circumstances.
He presided over MU (in 1993) when student enrolment was 5,000 and left in 2004 when the population was surging to more than 15,000.
He emphasised the use of information communication technologies in almost all the institutions he had been involved in and sent many academic staff on exchanges to boost research and innovation. Now, more African universities engage in ground-breaking research.

So, he proceeded to accept his recognition and make his acceptance speech, which was mostly about gratitude.
Ssebuwufu, 74, who is currently the chancellor at Kyambogo University and the vice-chancellor of the University of Kisubi, is credited for his exemplary leadership and pragmatic methods that have shaped higher education in Uganda and Africa as a whole.
Japan Africa Dream Scholarship (JADS) Program 2021/2022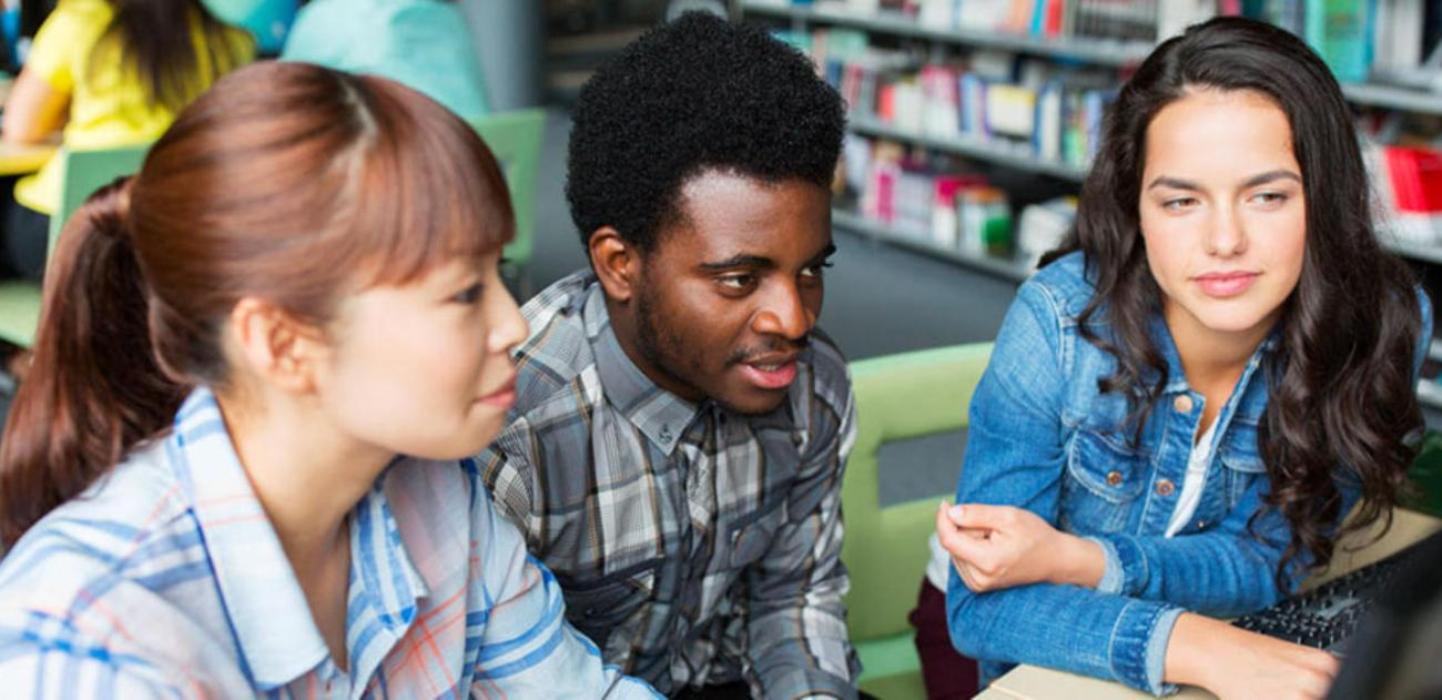 The Japan Africa Dream Scholarship (JADS) Program is a capacity building project by the AfDB and Japan which was initiated in 2017 with the aim of providing two-year scholarship awards to highly achieving African graduate students to enable them to undergo post-graduate studies (i.e. a two-year Master's degree program) in selected priority development areas on the continent and Japan. The overarching goal the AfDB and the Government of Japan seek to attain is to enhance skills and human resources development in Africa in under the Bank's High 5s agenda (i.e. "Feed Africa", "Light up Africa", "Industrialize Africa", "Integrate Africa" and "Improve the quality of life of the people of Africa") and key Japanese development assistance initiatives. JADS core areas of study focus include energy, agriculture, health, environmental sustainability, and engineering. The program also seeks to promote inter-university collaboration and university-industry partnerships between Japan and Africa. Upon completion of their studies, the JADS scholars are expected to return to their home countries to apply and disseminate their newly acquired knowledge and skills in the public and private sectors, and contribute to national and continental socio-economic development.
About the JADS program
The JADS Program is open to applicants from AfDB member countries with relevant professional experience and a history of supporting their countries' development efforts who are applying to a graduate degree program in energy development and related discipline. The program does not provide scholarships to any other graduate degree program.
The scholarship program provides tuition, a monthly living stipend, round-trip airfare, health insurance, and travel allowance.
Upon completion of their studies, the beneficiary scholars are expected to return to their home countries to apply and disseminate their newly acquired knowledge and skills, and contribute to the promotion of sustainable development of their countries.
Who is Eligible to Apply?
The program is open to those who have gained admission to an approved Masters degree course at a Japanese partner university. Candidates should be 35 years old or younger; in good health; with a Bachelor's degree or its equivalent in the energy area or related area; and have a superior academic record. Upon completion of their study programs, scholars are expected to return to their home country to contribute to its economic and social development.
Application Procedures
Applicant requests for information and application forms and procedures from the chosen JADS partner university. For any inquiries, please contact JADS@AFDB.ORG
Applicant completes required documents and sends them to the university.
University evaluates and selects applicants.
University sends selected candidates to the AfDB.
AfDB reviews submissions from universities, prepares and approves the final list.
AfDB contacts selected awardees, and informs the universities.
WHS Regional Meeting Africa 2021: Finance Chairperson's Update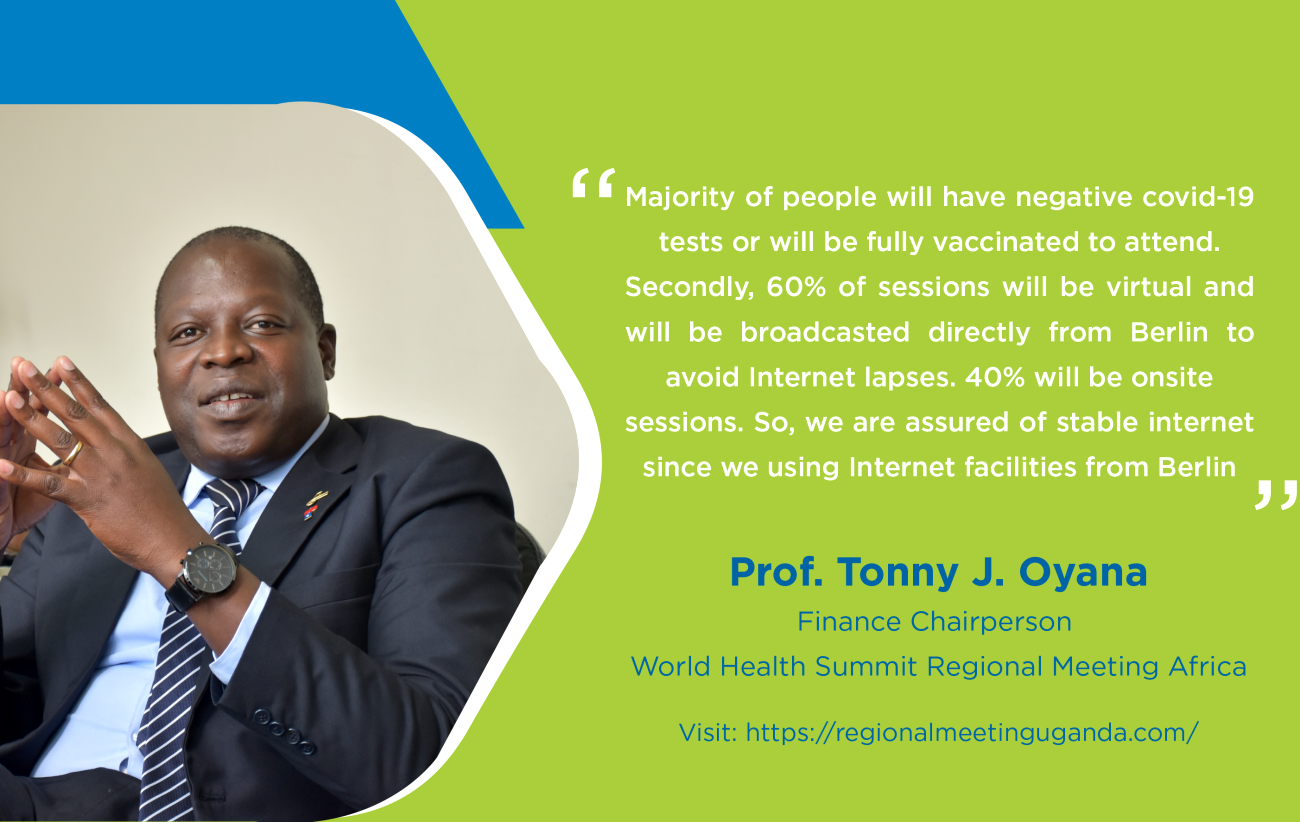 SOPs: Our plan is to have 200 sets of people in different spacious rooms…

Prof. Tonny j. oyana, finance chairperson whs regional meeting africa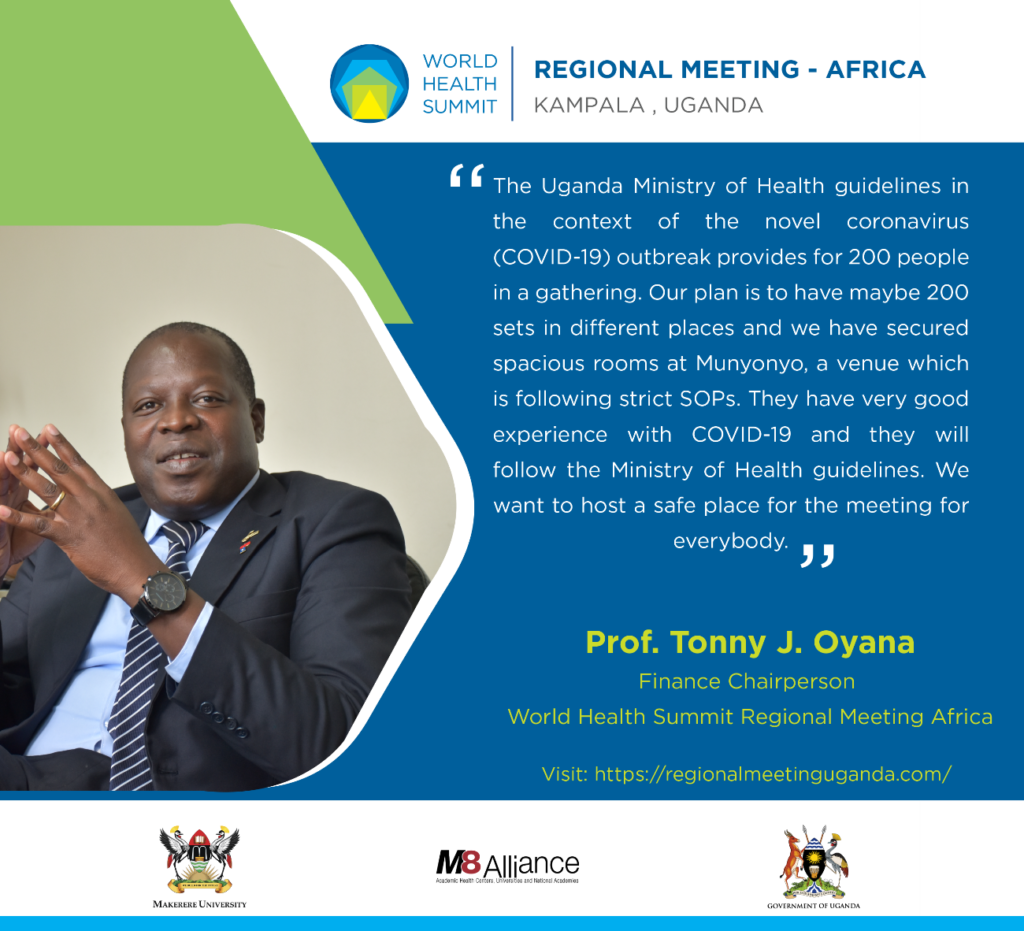 We are sincerely grateful to our sponsors…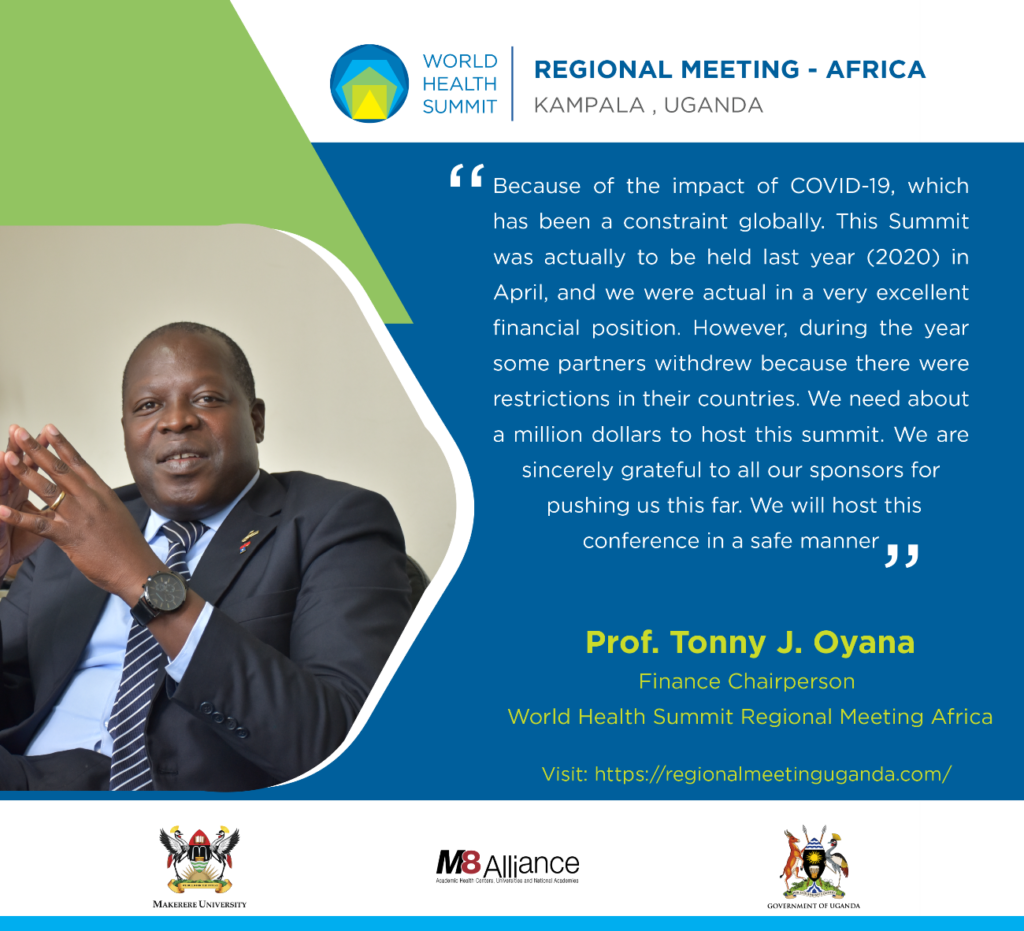 Over 15 core sponsors…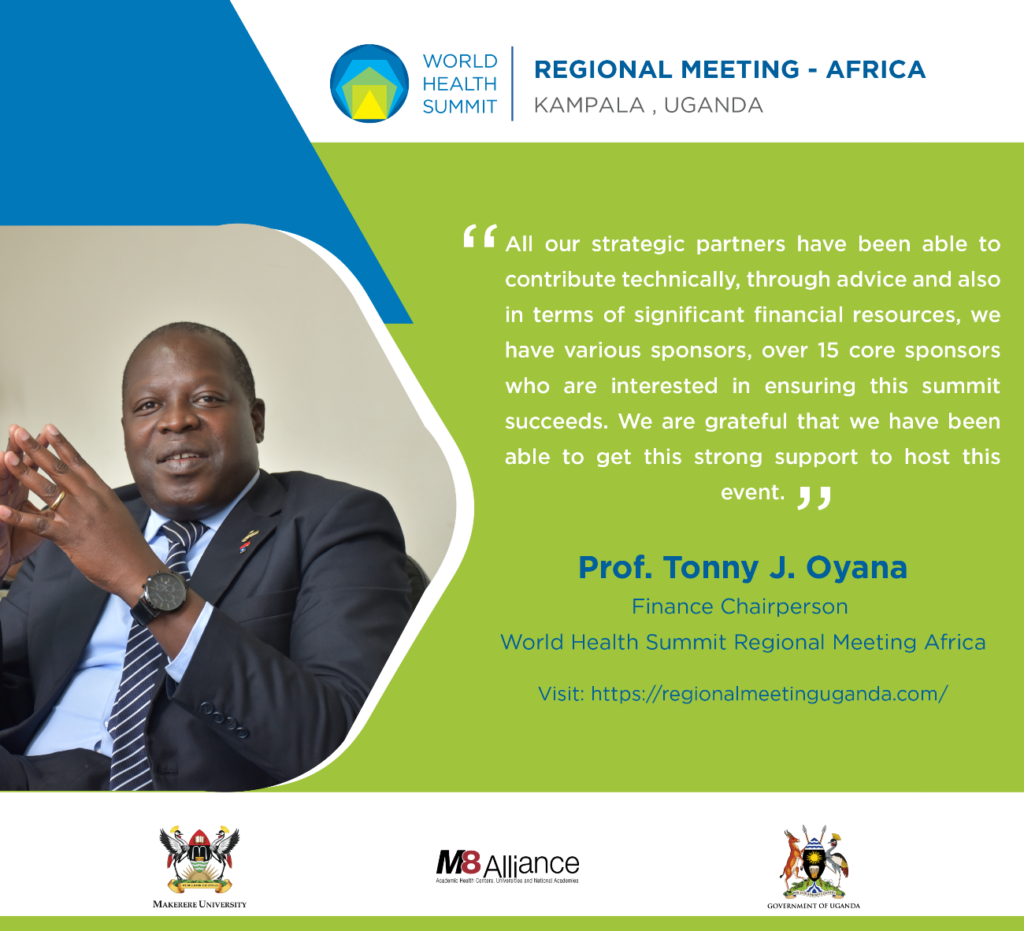 Sessions: 60% Virtual, 40% Onsite…