A-Level History Literature Divinity performance can predict Law CGPA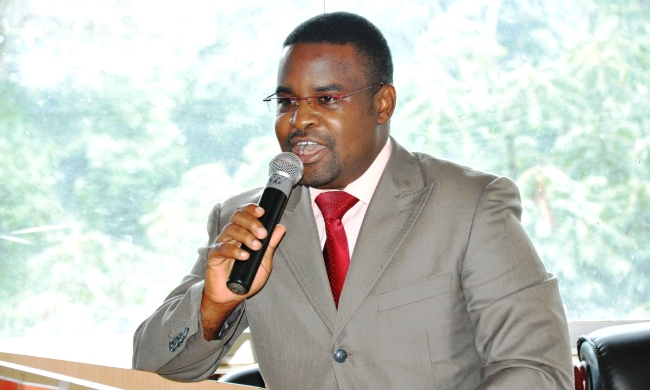 As part of the programme to nurture the next generation of academics, the Office of the Deputy Vice Chancellor, Academic Affairs (DVCAA) held the 11th PhD Dissemination series on 14th March 2014. The topic of the day "Do UNEB results predict competencies required to excel academically in Law School?" promised a good intellectual debate and indeed drew stakeholders from the Uganda National Examinations Board (UNEB), Office of the Academic Registrar, Makerere University as well as Staff, Students and members of the general public.
In his opening remarks, the Principal, College of Agricultural and Environmental Sciences (CAES) Prof. Bernard Bashaasha who represented the DVCAA Dr. Ernest Okello Ogwang, welcomed participants and stressed the importance of PhD Dissemination series as an avenue for breaking down complex research findings and formulae into understandable facts that the public can take home. He commended the day's Presenter Dr. Robert Wamala for once again offering to disseminate his research.
To kick start his presentation, Dr. Wamala first of all clarified that the day's presentation was not derived from his PhD thesis but rather from the combined work of several researchers and Masters Students. He further emphasized that his mission was not to give a yes or no answer to the question posed by the day's topic but to present the facts for all present to digest. He noted that as a researcher, he was triggered by the 2011 findings of the School of Law that showed some candidates who had excelled with over 24 points at Advanced Level (A-Level) were not faring equally as well when it came to the more rigorous Law courses hence the introduction of the pre-entry examination.
"Looking at the mean entry points for Law showed that all these students qualified competently. But the question that remained was that were these students competent for Law? About 65% of enrollees did not do Literature while only 15% did not do History. The findings showed that those who did Literature, History and Divinity at A-Level had a higher Cumulative Grade Point Average (CGPA) at graduation than those who did not," observed Dr. Wamala in emphasis of the relevance of certain subjects as a precondition for excellence in Law School. He however noted a surprising reverse trend for students that came in with an A in Economics as the findings showed that they ended up with lower CGPAs compared to those who did not do it at A-Level.
He further noted that "Students on the Government entry scheme had a higher CGPA than those on private. The weighted score was highest among Government students, second highest among private day and lowest among the evening class. Results also showed that students in the 2006/7 cohort got lower CGPAs compared to those in the 2005/6 one. The question that arises then is; could it be that students in the later cohorts are increasingly taking on A-Level subjects that they can easily pass rather than those they require to excel academically in Law?" pondered Dr. Wamala.
As Dr. Wamala continued to share his findings, a question that gradually begged to be answered was that should we continue to use any best done of any A-Level subjects as the essential for Law School applicants? He then took time to also evaluate the 2012/13 cohorts that were admitted to Law School on the basis of the pre-entry exam unlike the previous examples which featured admission based on higher grades obtained at A-Level in any of the best done subjects. "When we assessed the students that came in on the basis of grades, the majority were female but when it came to those admitted on the basis of the pre-entry exam, the majority were male. Additionally, majority of those admitted on the basis of pre-entry had scored Bs unlike the previous case where majority of those admitted on the basis of grades had As," shared Dr. Wamala in yet another interesting statistic.
Further examining the findings, he also noted that Ugandan students performed better in the pre-entry exam than their International counterparts while those with Bachelors degrees performed better than Mature Age, Diploma or Certificate holders in the same assessment. He however noted that the subjects taken at A-Level in no way predicted what students eventually scored in the pre-entry but surprisingly, those who did not do Literature at A-Level had higher scores in the pre-entry exam than those who did. From all these findings, Dr. Wamala had this to summarily share.
"Pre-entry exams are not meant to assess academic ability. They are meant to assess the mental or reasoning ability as applied to Law and so getting something statistically insignificant should not be a surprise. Similarly a comparison with complete first year results shows that pre-entry exam results in no way determine CGPA. The outcome of the pre-entry exams does not predict the competences required to excel academically in Law School although there are other factors it predicts," concluded Dr. Wamala.
The topic discussant Dr. Saverio Pido-Head, Department of Research and Data, UNEB commended the researchers for indeed statistically proving that subject combinations like History, Literature in English and Divinity were indeed good predictors of academic excellence in Law School. "To me, these research findings suggest that pre-entry exams may not be the right tool to use as the sole basis for admission on the Law programme. On the other end, the A-Level results seem to predict the academic achievement as well as the competence required in Law," Dr. Pido noted.
He also strongly agreed with the recommendation that History, Literature and Divinity should perhaps be used as essential subjects for selection and admission to Law School and therefore requested the School of Law and the University Senate to take this recommendation very seriously and revisit the decision use the pre-entry exam as the sole procedure for Law admissions.
Dr. Pido further shared that preliminary evidence from independent research undertaken by UNEB revealed that "There was a positive correlation between A-Level and predicting academic excellence at Law School, and that the University of Dar es Salaam that pioneered pre-entry exams has also dropped the scheme in favour of A-Level results." He underscored the need to conduct further research in the process of training Law enrollees, as the findings so far had only investigated the input (A-Level results) and output (CGPA).
Quoting a famous Educator and Assessor Dr. Pido said "'Schools should not only provide opportunities for students to learn but should also ensure that the students take the opportunities and learn' in other words, whatever inputs you have are supposed go through that process so that you mould them into what you want. We need the Ministry of Education and Sports (MoES) to come in as well especially on curriculum. What are we doing with these students in Secondary Schools?" he wondered. He concluded by agreeing that he found the research very useful and relevant to UNEB, MoES, National Curriculum Development Centre (NCDC), Makerere University and the School of Law.
In the reactions that followed from the audience, participants however cautioned stakeholders not to use the findings based on only one cohort of the pre-entry exam to make conclusive decisions about their efficiency. Contributions further emphasized the need to come up with a pre-entry exam that gauged applicants with the aim of admitting a student who would become a well-rounded professional at the end of the day. Commentators further stressed the need for the University to ensure that appropriate checks and balances are put in place to guarantee that the pre-entry exam gives valid and reliable results.
Other comments that came in from students of statistics thanked Dr. Wamala for ably demonstrating how they could apply the various formulae and theories they learn in class to validate the data that is daily being accumulated by society, thereby helping communities to make informed decisions. The tables however turned on the National Board when commentators noted the issue of examination leakages and also stressed that the only reason why Universities needed pre-entry exams was due to the facts that the A-Level students were not performing as excellently at University as they did at Secondary level. In defence of UNEB Dr. Pido stressed that the Board had put in place several restrictions to reduce examination leakages to almost non-existence and challenged those with evidence to bring it forward. He however admitted that there were still some forms of exam malpractice recorded, which were not only unique to UNEB but also common at other Institutions.
More officials from UNEB present further elucidated on negative correlations on performance in pre-entry exams attributed to subjects like History. They noted that this could be due to a growing trend by A-Level candidates to opt for those papers that were easier to pass hence gunning for grades rather than competencies that would build a good foundation for the studying Law. They therefore requested future researchers to further examine the relationship between any reported negative correlations and the History paper sat for. Other members of the audience further stressed the need to have well-trained teachers at all levels who would then equip students to become good candidates for professional shaping by Universities. The gap in facilitation between rural and urban schools was also noted as great contributor to the differences in quality of candidates eventually admitted to Higher Education Institutions.
The Chairperson of the day's session and Dean-School of Statistics and Planning, College of Business and Management Sciences (CoBAMS) Dr. Atuhaire Leonard commended the former DVCAA Prof. Lillian Tibatemwa-Ekirikubinza for initiating the PhD dissemination series. "Quite a lot of research is being done in this University but not many of us get to learn what our peers are doing because we tend to publish in specialized journals," he noted. He therefore commended the current DVCAA for carrying on the good tradition of according researchers a dissemination forum.
Regarding the day's topic, Dr. Atuhaire noted that "it would be interesting to find out how competencies required for all other different programmes in the University do predict performance once students have been admitted. This research is something that can be replicated across other programmes and we look forward to this." He concluded the day's proceedings by thanking the Presenter, audience, discussant-Dr. Pido and other officials from UNEB for contributing to the topic.
Article by Public Relations Office
Veteran Professor changed Makerere and Higher Education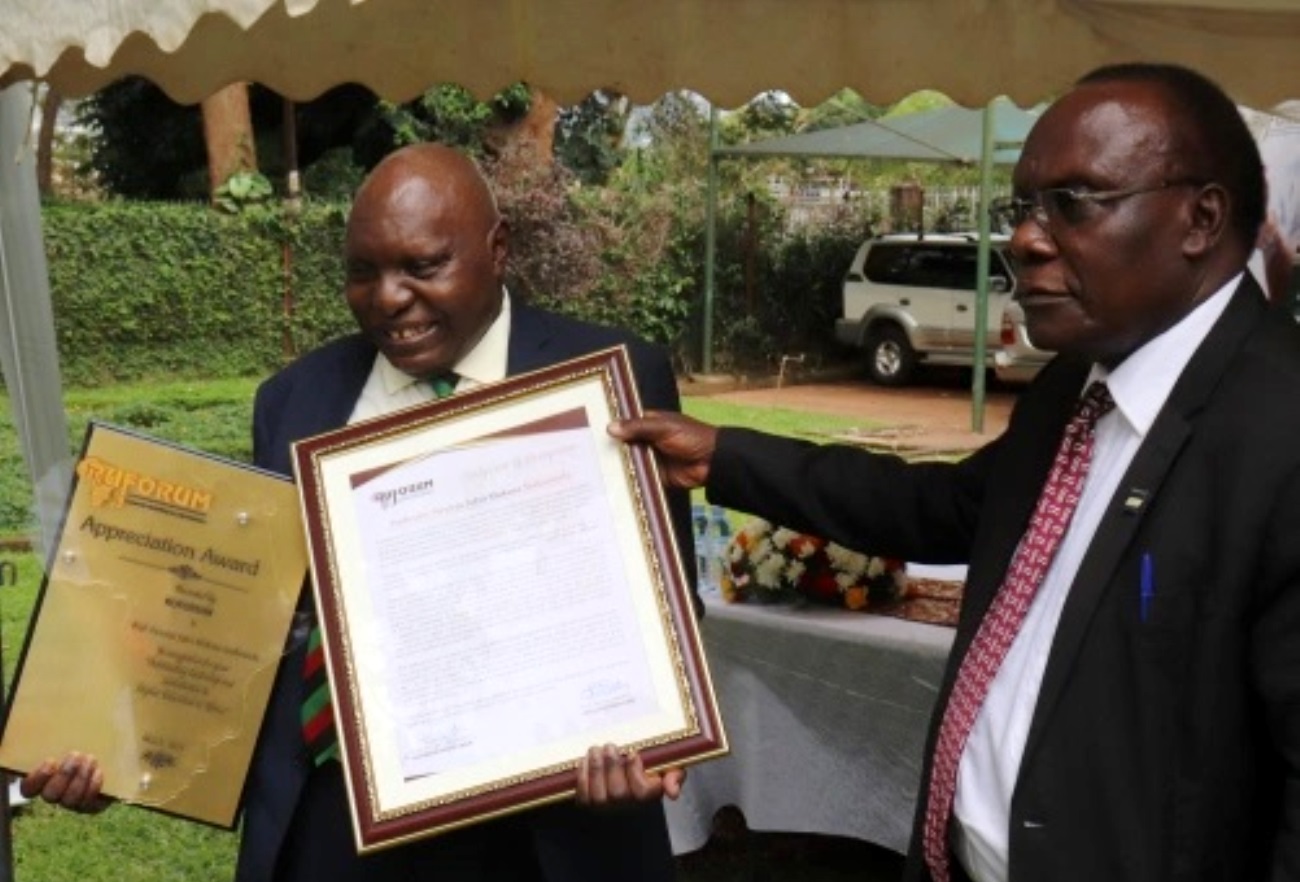 When Professor John Ssebuwufu ambled up to receive a certificate of recognition for his 'exceptional' contribution to higher education from the Regional Universities Forum for Capacity Building in Agriculture (RUFORUM) at Makerere University (MU), he was thinking of many things, such as rewarding staff, that he could have done differently to impact university education more.
But he did what he could have done, under the circumstances.
He presided over MU (in 1993) when student enrolment was 5,000 and left in 2004 when the population was surging to more than 15,000.
He emphasised the use of information communication technologies in almost all the institutions he had been involved in and sent many academic staff on exchanges to boost research and innovation. Now, more African universities engage in ground-breaking research.

So, he proceeded to accept his recognition and make his acceptance speech, which was mostly about gratitude.
Ssebuwufu, 74, who is currently the chancellor at Kyambogo University and the vice-chancellor of the University of Kisubi, is credited for his exemplary leadership and pragmatic methods that have shaped higher education in Uganda and Africa as a whole.
Japan Africa Dream Scholarship (JADS) Program 2021/2022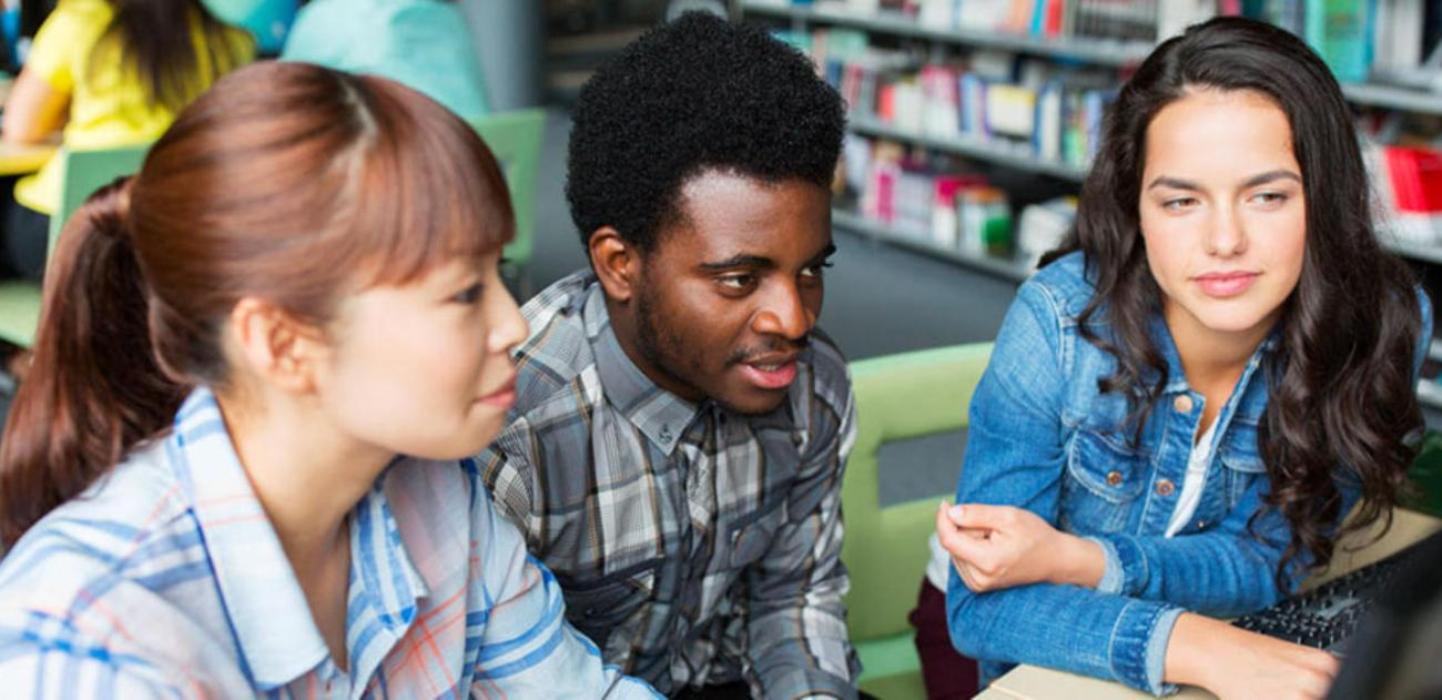 The Japan Africa Dream Scholarship (JADS) Program is a capacity building project by the AfDB and Japan which was initiated in 2017 with the aim of providing two-year scholarship awards to highly achieving African graduate students to enable them to undergo post-graduate studies (i.e. a two-year Master's degree program) in selected priority development areas on the continent and Japan. The overarching goal the AfDB and the Government of Japan seek to attain is to enhance skills and human resources development in Africa in under the Bank's High 5s agenda (i.e. "Feed Africa", "Light up Africa", "Industrialize Africa", "Integrate Africa" and "Improve the quality of life of the people of Africa") and key Japanese development assistance initiatives. JADS core areas of study focus include energy, agriculture, health, environmental sustainability, and engineering. The program also seeks to promote inter-university collaboration and university-industry partnerships between Japan and Africa. Upon completion of their studies, the JADS scholars are expected to return to their home countries to apply and disseminate their newly acquired knowledge and skills in the public and private sectors, and contribute to national and continental socio-economic development.
About the JADS program
The JADS Program is open to applicants from AfDB member countries with relevant professional experience and a history of supporting their countries' development efforts who are applying to a graduate degree program in energy development and related discipline. The program does not provide scholarships to any other graduate degree program.
The scholarship program provides tuition, a monthly living stipend, round-trip airfare, health insurance, and travel allowance.
Upon completion of their studies, the beneficiary scholars are expected to return to their home countries to apply and disseminate their newly acquired knowledge and skills, and contribute to the promotion of sustainable development of their countries.
Who is Eligible to Apply?
The program is open to those who have gained admission to an approved Masters degree course at a Japanese partner university. Candidates should be 35 years old or younger; in good health; with a Bachelor's degree or its equivalent in the energy area or related area; and have a superior academic record. Upon completion of their study programs, scholars are expected to return to their home country to contribute to its economic and social development.
Application Procedures
Applicant requests for information and application forms and procedures from the chosen JADS partner university. For any inquiries, please contact JADS@AFDB.ORG
Applicant completes required documents and sends them to the university.
University evaluates and selects applicants.
University sends selected candidates to the AfDB.
AfDB reviews submissions from universities, prepares and approves the final list.
AfDB contacts selected awardees, and informs the universities.
WHS Regional Meeting Africa 2021: Finance Chairperson's Update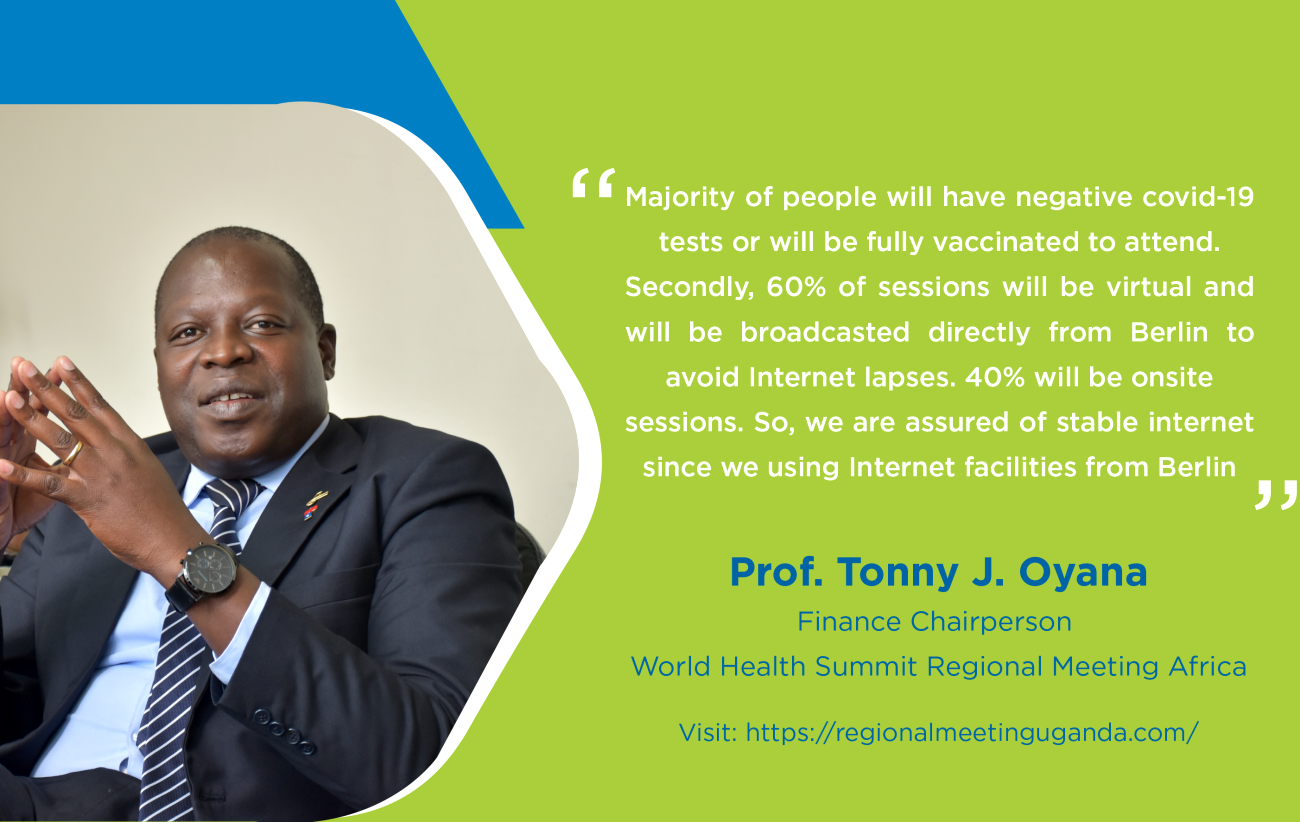 SOPs: Our plan is to have 200 sets of people in different spacious rooms…

Prof. Tonny j. oyana, finance chairperson whs regional meeting africa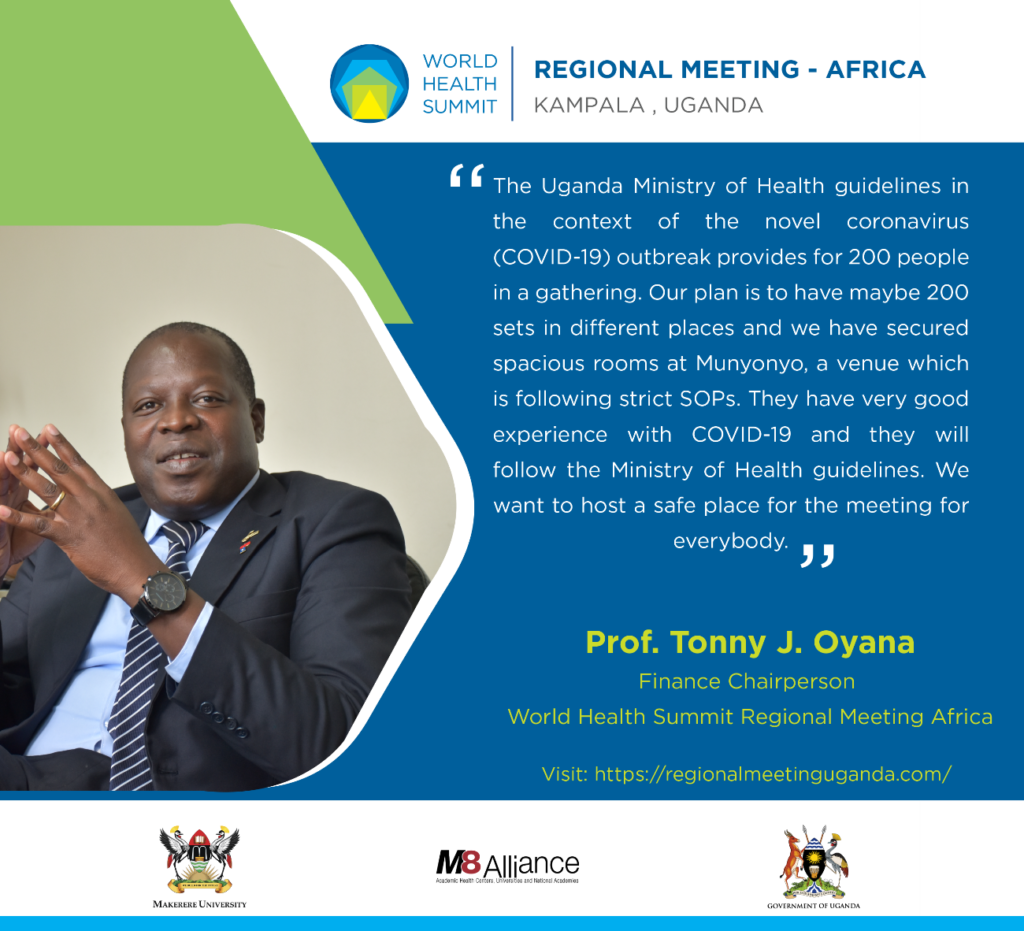 We are sincerely grateful to our sponsors…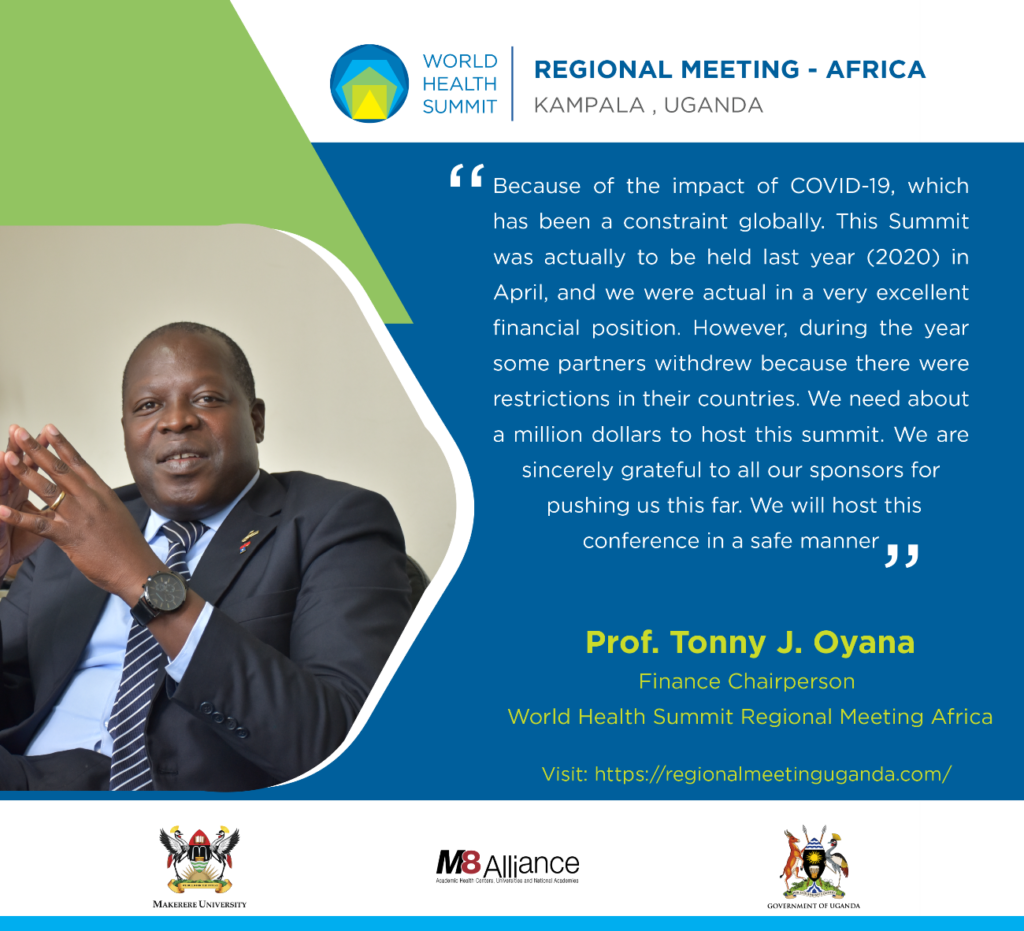 Over 15 core sponsors…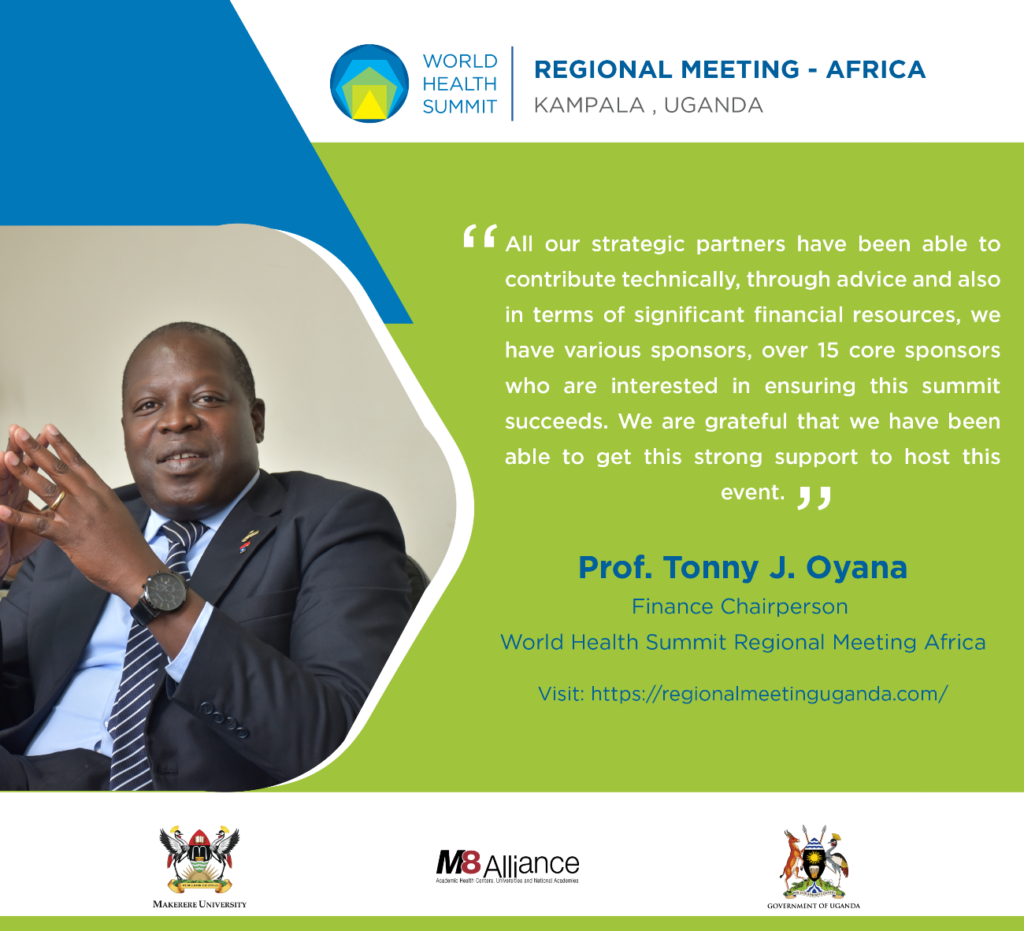 Sessions: 60% Virtual, 40% Onsite…