Momar Nguer on why Total still believes in Africa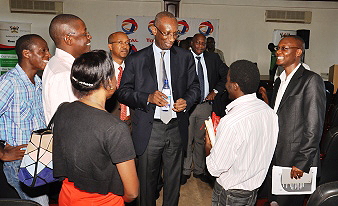 The Senior Vice President Africa/Middle East, Total Marketing & Services, Mr. Momar Nguer has called upon Governments on the African continent to create an enabling environment for more investments on the continent as a way of tapping into the enormous potential of the youth. The Vice President was speaking at a Public lecture in Makerere University on 13th Nov. 2013, on the topic, 'Why I believe in Africa.'
In a meeting with the Acting Deputy Vice Chancellor (Academic Affairs), Prof. J.Y.T. Mugisha prior to the Public Lecture, Mr. Nguer accompanied by Mr. Imrane Barry, Managing Director, Total Uganda Limited and other Total officials expressed his gratitude at being given the opportunity to share with students his vast experience. Welcoming Mr. Nguer to Makerere, Prof. Mugisha thanked Total for choosing the University to host the lecture, noting that it was a good exposure opportunity for our students. Commenting on the courses already offered by the College of Natural Sciences (CoNAS), Prof. Mugisha noted
"Our Department of Geology and Petroleum Studies offers courses at both Undergraduate and Graduate Levels in partnership with the University of Bergen," he said. "We signed a three year Memorandum of Understanding with Total E&P Uganda in May 2012 to promote education and development through which our students have already secured study opportunities," added Prof. Mugisha.
In his address to Staff, Graduate and Undergraduate students who attended the Public Lecture, Mr. Momar Nguer outlined Africa's continued economic growth, A burgeoning Middle Class and An improved economic environment resulting from Good Governance as three main reasons why he believes in Africa. According to Nguer, Africa is the continent that has it all. "This continent has a healthy growth rate, which economists say is characterized by a decrease in the dependency ratio. Investment in Africa is key as the Government cannot accommodate all the youngsters coming from Universities, who are over 40,000 annually in most countries," observed Mr. Nguer.
"Government has to create an enabling environment for companies to operate. If you take the example of mobile payments, what we are doing in Africa is unmatched anywhere else in the world. Africa is taking the lead and this is a good demonstration of the potential of business in Africa if the environment continues to allow. We cannot be the ones lagging behind all the time. We should not allow this," he asserted, further adding "We need to set the pace in some domains. The rest of the world has not seen us yet."
Nguer revealed that Total Uganda will during the course of 2014 roll out a Young Entrepreneur Initiative to facilitate the creation of Small and Medium scale Enterprises (SMEs) to help Graduates create their own businesses, as is done in South East Asia and the United States. "We need to give hope to our people. It is not about leaving it to Governments alone. As Total Uganda, we intend to launch an initiative on young
entrepreneurship," he explained. He called upon Government to prioritize agriculture as a backbone for Africa. "Each of us should think of things that benefit the entire continent. Why subsidize fuel and not fertilizers?" he wondered.
Commenting about the potential of oil in Uganda, Vice President Nguer asserted that Uganda currently enjoys a coveted position and needs to take full advantage of it. "Uganda is lucky to be the first country in the region to be producing oil. She can take the lead and be a reference point as the country with experts on oil for the region. Right now Uganda may not have the expertise but will certainly do so in the next 5 – 10 years as more citizens get grounded in the industry. That is what Uganda should be striving for," he said.
Mr. Nguer also reiterated Total's commitment to exploitation of alternative sources of energy. "Total has acquired SunPower on of the biggest Solar Companies and won the contract to build a 70MW solar plant in Chile. We also launched the Awango Solar Lamp which provides up to 6 hours of lighting for rural areas and although our target was 300,000 units by 2015, we have already surpassed it and our new target is 1million lamps."
He reinforced Totals' commitment to partnering with Makerere University through their graduate management training programme that has seen up to forty five fresh graduates train at Total Uganda. In his parting remarks, he counseled the congregation to "Think beyond yourself. Think about your community, country and continent. In that way you will build a lasting legacy," he concluded.
Article by Marion Alina, Public Relations Office
A Successful Ph.D. Defense by Vianney Andrew Yiga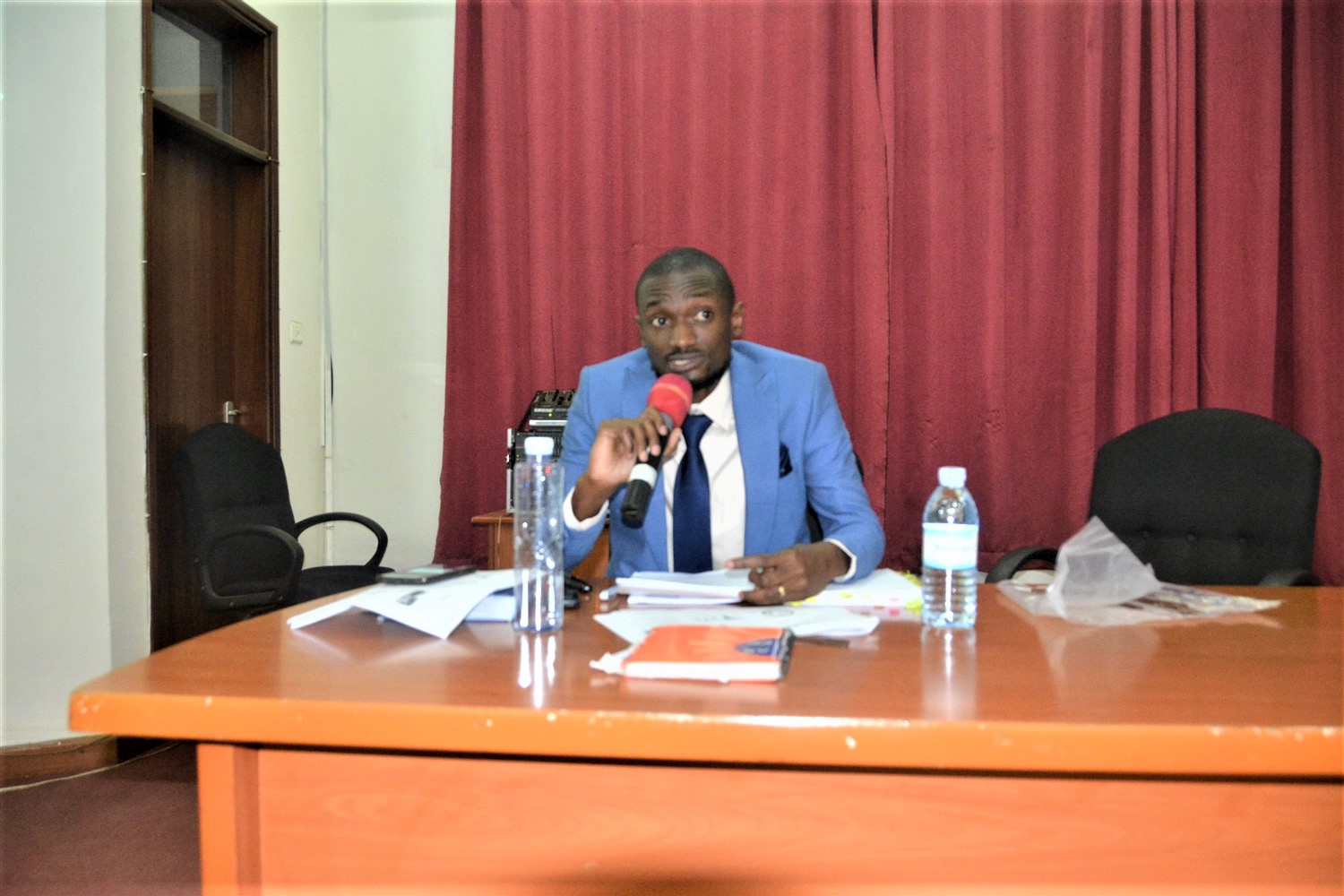 The CEDAT community is proud to share our congratulations to Vianney Andrew Yiga following his successful Ph.D. defense that happened yesterday Monday 3rd October 2022 at the College of Engineering, Design, Art, and Technology (CEDAT).
His Thesis was titled; Thermal Stability of Fiber- Reinforced Polylactic Acid Composites for Flameretarded Applications.
The candidate was supervised by Eng. Dr. Michael Lubwama and Eng. Dr. Peter W. Olupot both from the Department of Mechanical Engineering, at CEDAT.
Dr. John Wasswa, Department of Chemistry, College of Natural Sciences (CONAS), Makerere University was the opponent that interrogated the candidate to enable a clear understanding of the study.
Makerere University Launches National Parenting Draft Manual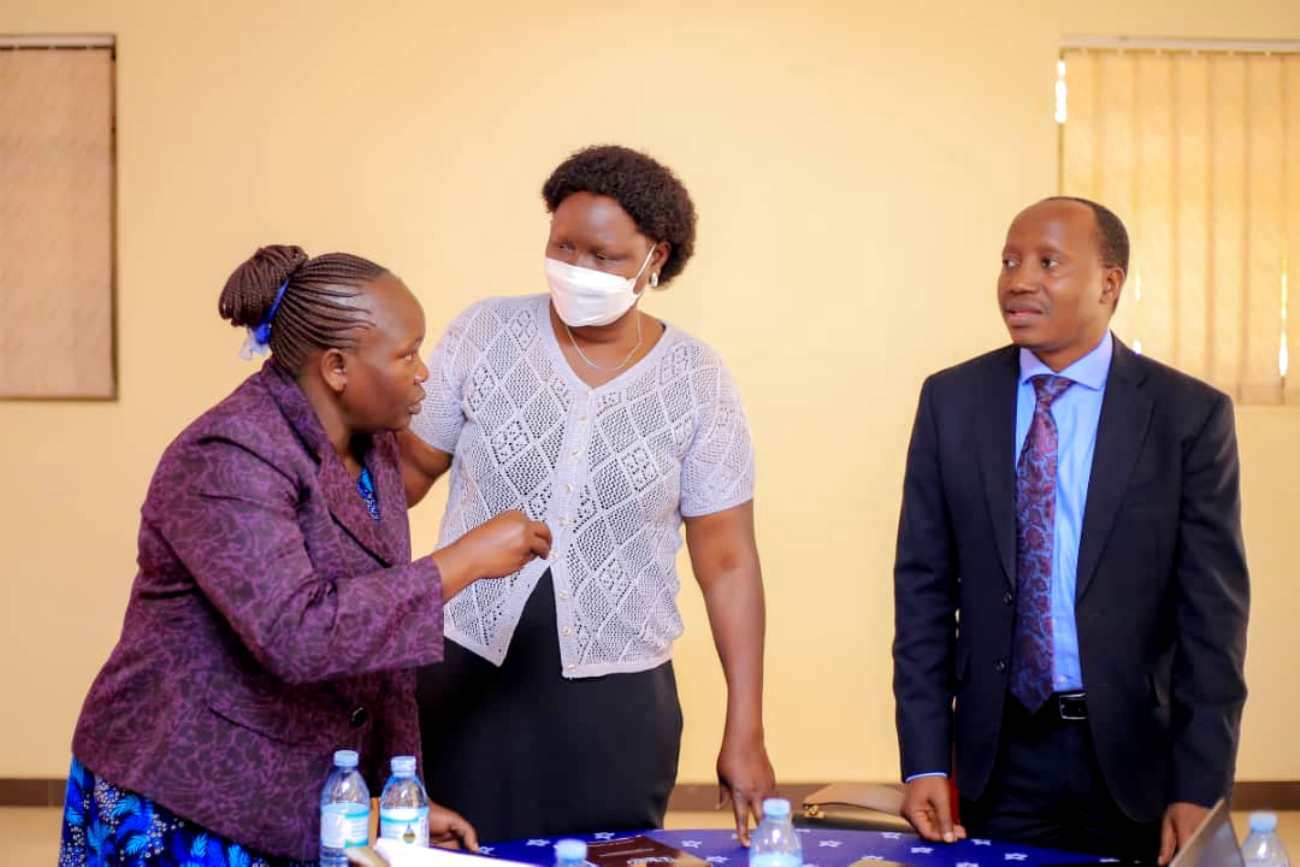 By Agnes Namaganda
On July 22nd 2022, Makerere University–Child Health and Development Centre (Mak–CHDC) launched a draft manual for the National Parenting Standards. The Centre has been working together with the Ministry of Gender, Labour and Social Development (MGLSD) with funding from UNICEF (United Nations Children's Emergency Fund), to develop standards that are agreeable to all organisations in the country that are involved in parenting work. The draft manual was being presented to members of a consortium that brings together all these organisations together, called the Parenting Agenda Consortium.
"We produce many documents and they are shelved," Irene Ayot Chono, who was speaking on behalf of UNICEF said. "We hope that this document will not be one of them," she emphasized.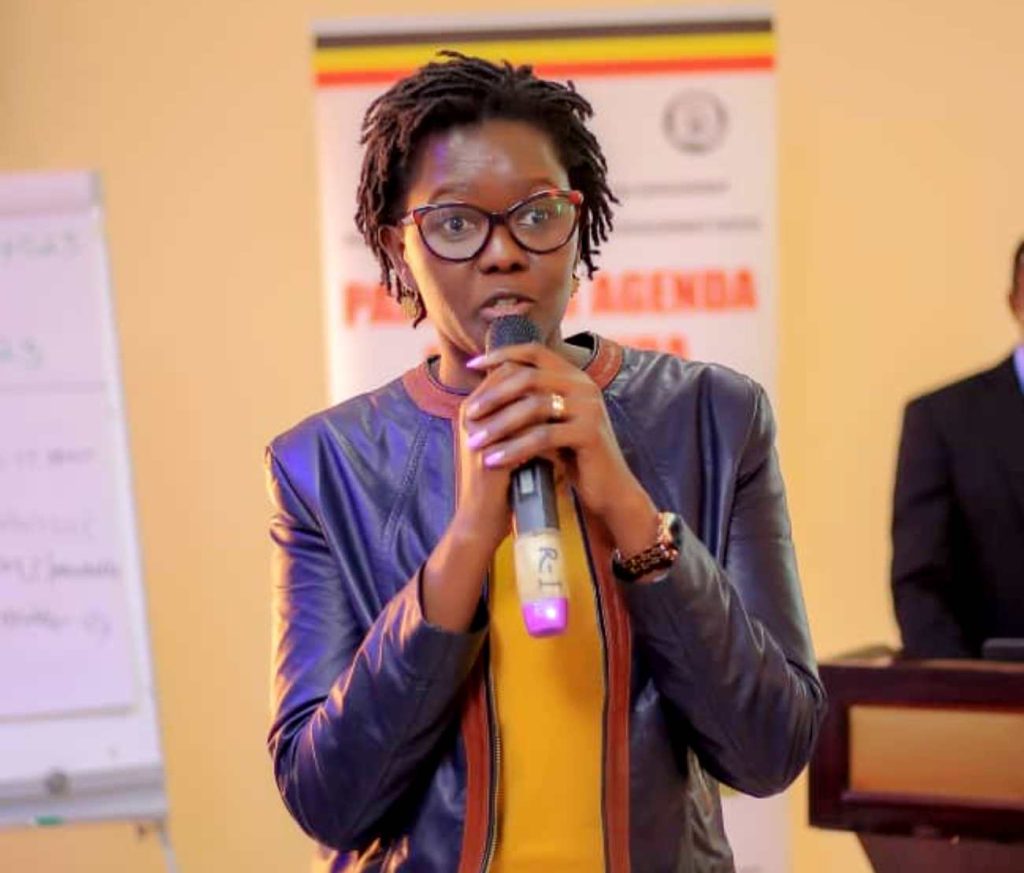 Dr. Godfrey Siu, the Principal Investigator from Mak-CHDC who presented the draft manual to participants, emphasized that if any organization is doing parenting work, there should be a minimum package that they should offer.
Draft Manual Content
The manual which will have several modules. These modules will be delivered face-to-face in 1.5 hour sessions. Some of these include; Module 6 which will focus on "understanding responsible masculinity and fatherhood" and on "understanding the concept of head of family."The draft manual also proposed that Module 11 focuses on Parenting in the 21st Century. Some of the sessions in this module will include Children and Technology, Contemporary Influence on Children and Modernity, Culture and Morality.Module 9 will focus on Parenting for Adolescents and some of the suggested sessions within this module are Needs for Adolescents and The Art of Communicating with Adolescents. Module 5 will focus on Preventing Violent Parenting and Promoting Alternative Discipline Strategies while Module 10 will be about Parenting to Address the Mental Health for Children and Adults.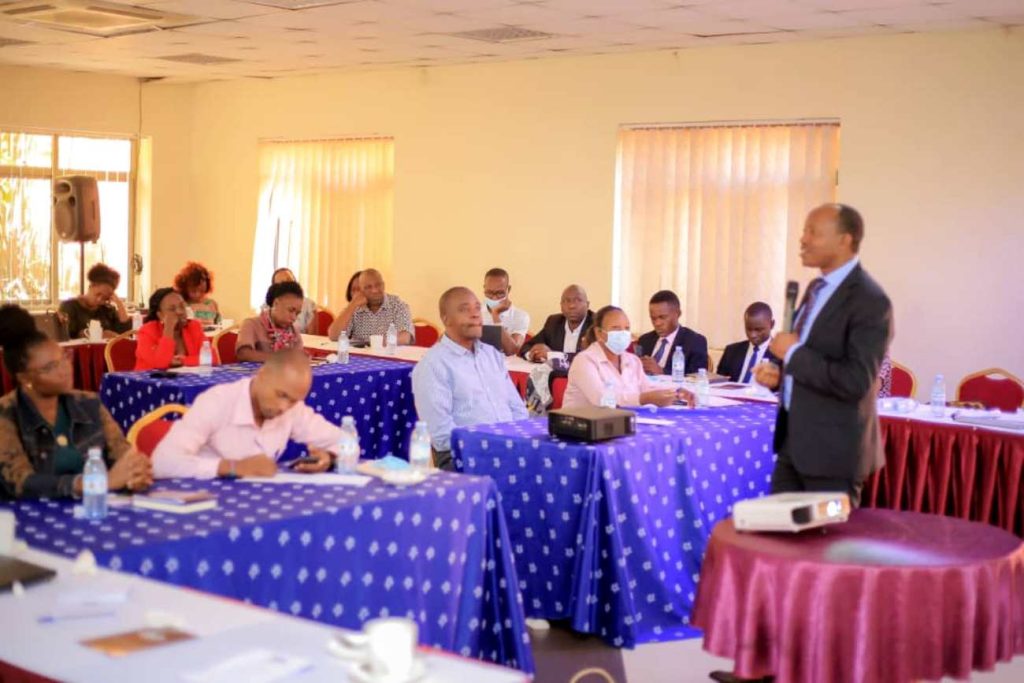 Participants' suggestions
After the presentation, participants raised several suggestions for discussion and consideration. These included whether there should be a module on spirituality since Uganda is a strongly religious nation. There was also the concern of how children in remand homes should be parented. Another concern raised by a participant was as to whether teachers who make an undeniable contribution to parenting, should be taken through the parenting manual.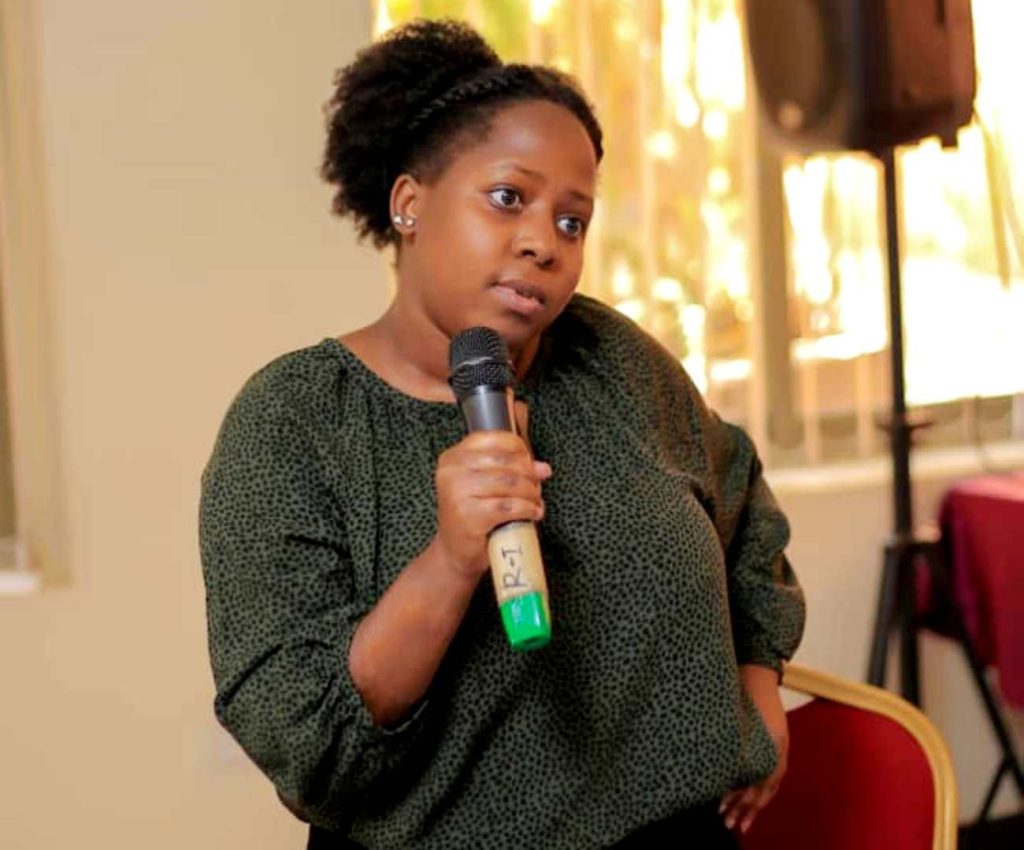 In her closing remarks, Ms. Juliana Naumo Akoryo, the Director of Cultural Affairs at the Ministry of Gender, Labour and Social Development (MGLSD) said that the manual is for the parenting organisations to utilize and not for MGLSD.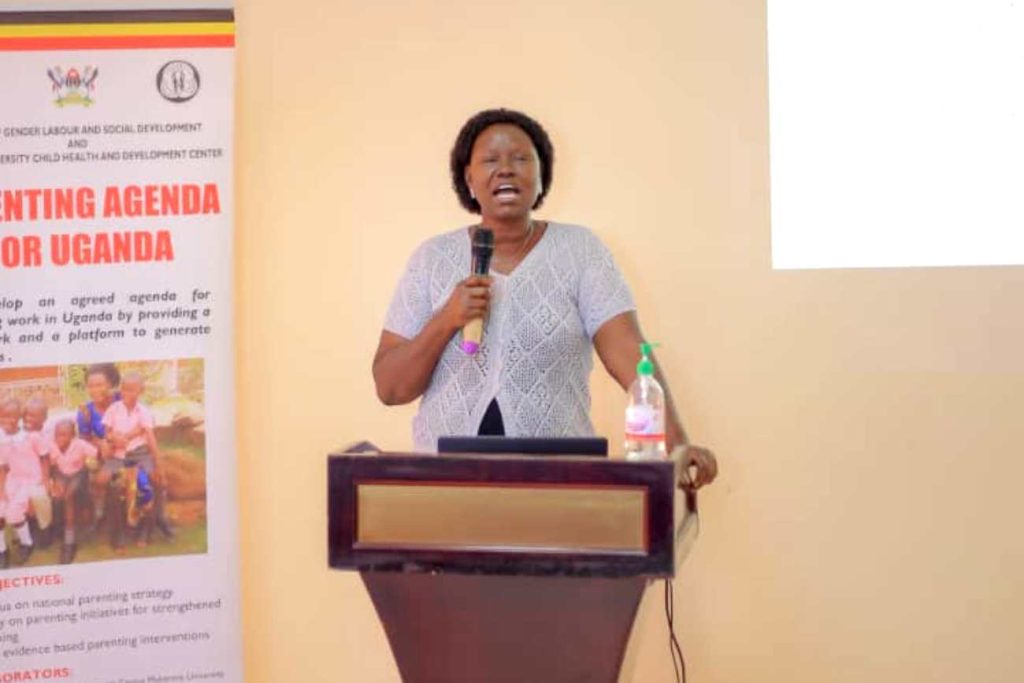 Ms. Chono also adjured the team behind the manual to use picture illustrations in the manual that can be relatable by the Ugandan parents.
Contact: Agnes Namaganda – agnesvioletnamaganda@gmail.com
Launch of Mak-RIF Round 4 Awards & PhD Call for Proposals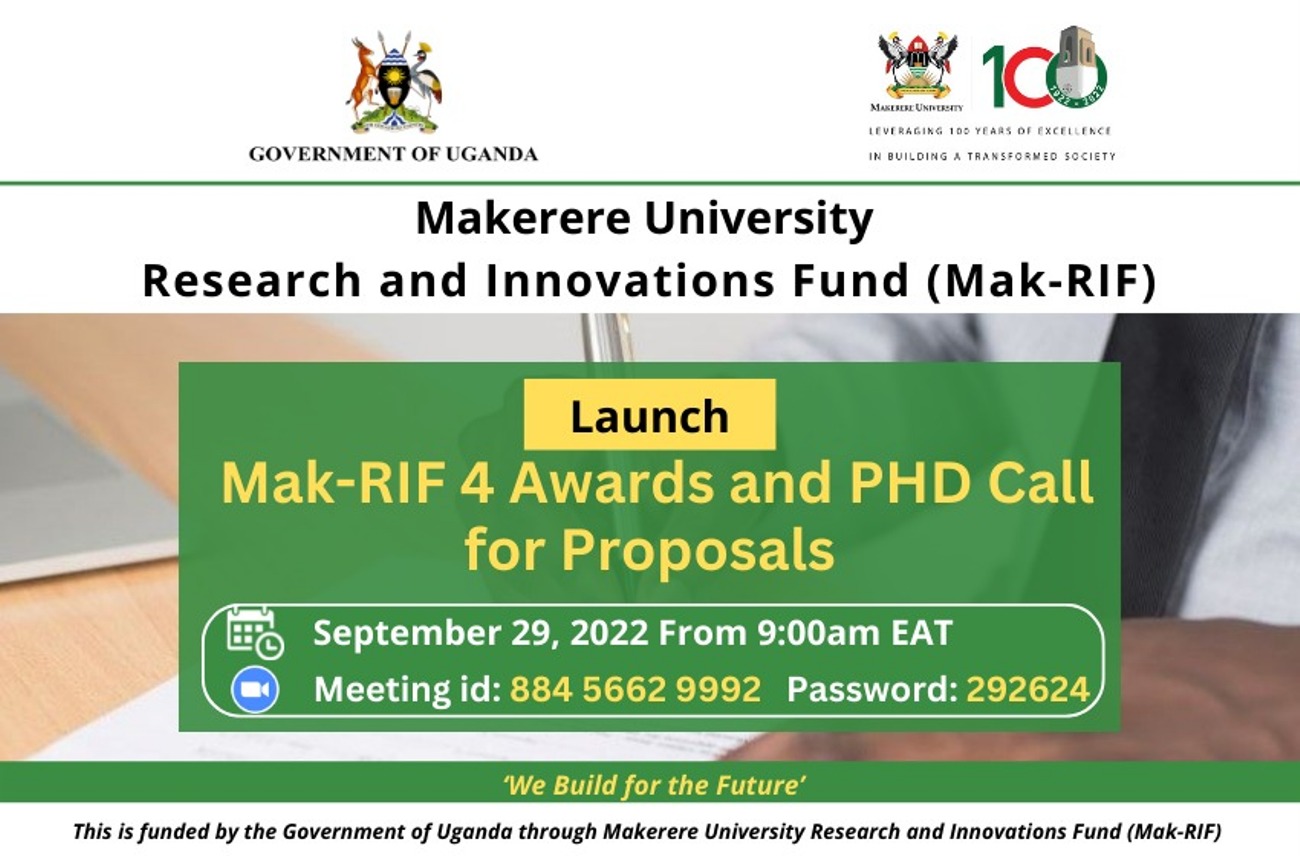 Makerere University received funding from the Government of the Republic of Uganda, earmarked to support high impact Research and Innovations. This unique initiative arose after engagements between the top University Management and the Government of Uganda. This fund illustrates the increasing importance that the Government attaches to Research and Innovation as a driver of development and transformation. The objective of the fund is to increase the local generation of translatable research and scalable innovations that address key gaps required to drive Uganda's development agenda. 
In the Financial years 2019/2020, 2020/2021 and 2021/2022 the Government of the Republic of Uganda through Mak-RIF has funded implementation of over 750 multidisciplinary research and innovations within the various Colleges, while engaging multiple stakeholders within and outside Makerere University. The Grants Management Committee (GMC) has finalized the award process for the Mak-RIF round 4 call for funding for this Financial Year 2022/2023.
The Grants Management Committee (GMC) hereby invites you to the Launch of the Mak-RIF Round 4 awards and PhD Call for Proposals scheduled to take place tomorrow Thursday 29th September 2022 from 9:00 to 10:00 a.m. EAT. 
Please use the following details to join the launch.
Register in advance for this meeting:
https://us06web.zoom.us/meeting/register/tZwpcu-urDIjE9ZgxdsbEmA2IkNMMiJVECt_ 
Meeting ID: 884 5662 9992
Password: 292624