MakSPH Celebrates Professor Bazeyo at 28 years of service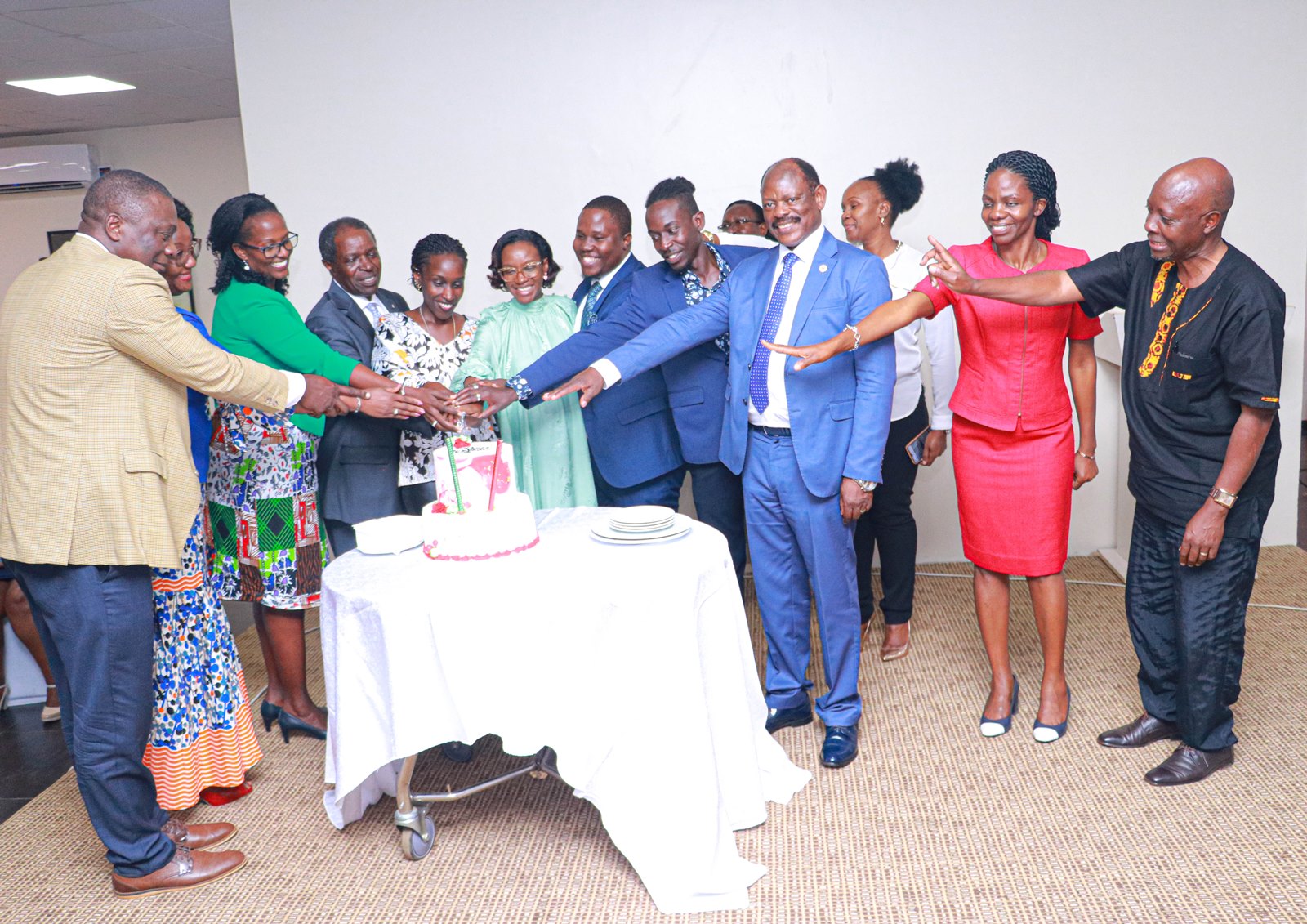 After an illustrious 28-year career, Makerere University School of Public Health's Former Dean Dr. William Bazeyo officially retired from university service.
Dr. Bazeyo, a Professor of Occupational Medicine walked onto Makerere University in August 1993 after being appointed as a Lecturer of Occupational Health at the School of Public Health.
At a Dinner organised by the Makerere University School of Public Health's Department of Disease Control and Environmental Health held on Tuesday August 9 at Skyz Hotel, Kampala, Makerere University Vice Chancellor Professor Barnabas Nawangwe said Professor Bazeyo has selflessly served and made "incredible contributions" to the century old institution and the country.
"Professor Bazeyo is one of the very few Ugandans with whom I have had a lot of pleasure to work with. He is one of the very few people who genuinely loves their country. He is a true patriot. One of the things I found pleasure in working with Prof. Bazeyo is he is very open," said Prof. Nawangwe.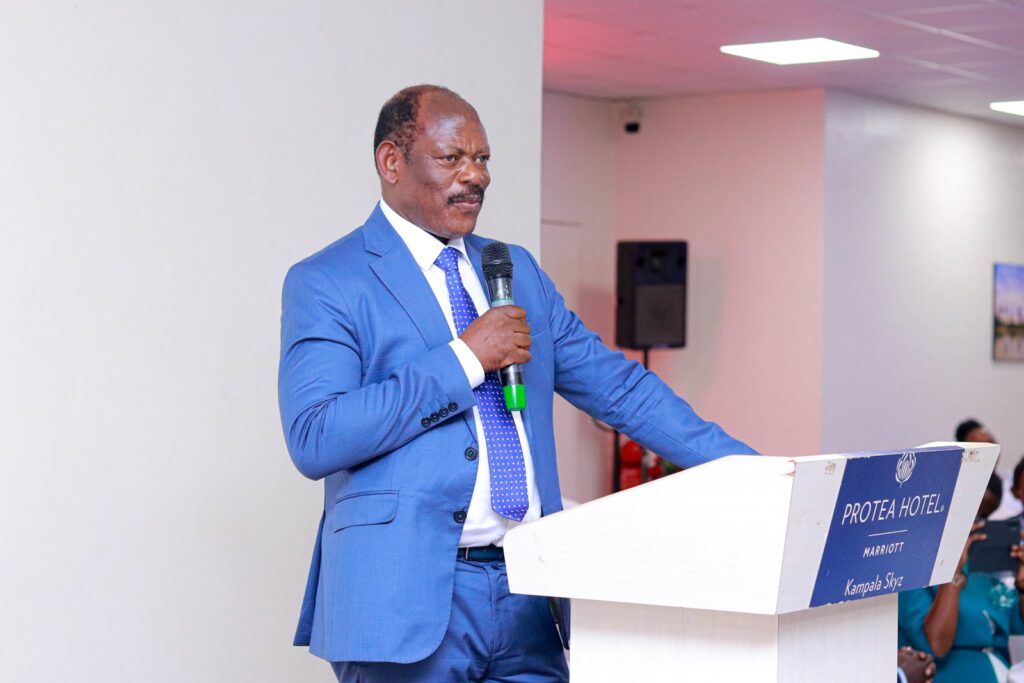 He adds that Professor Bazeyo was a true asset attesting to his leadership abilities during the time he worked as Deputy Vice Chancellor, Finance and Administration.
"In that very short time that we worked together, we gained so much as Makerere University. We did so many things that had failed Makerere University in over 30 years. One time he told me I never take a no for an answer. Every assignment he goes on, he comes with an answer," Prof. Nawangwe.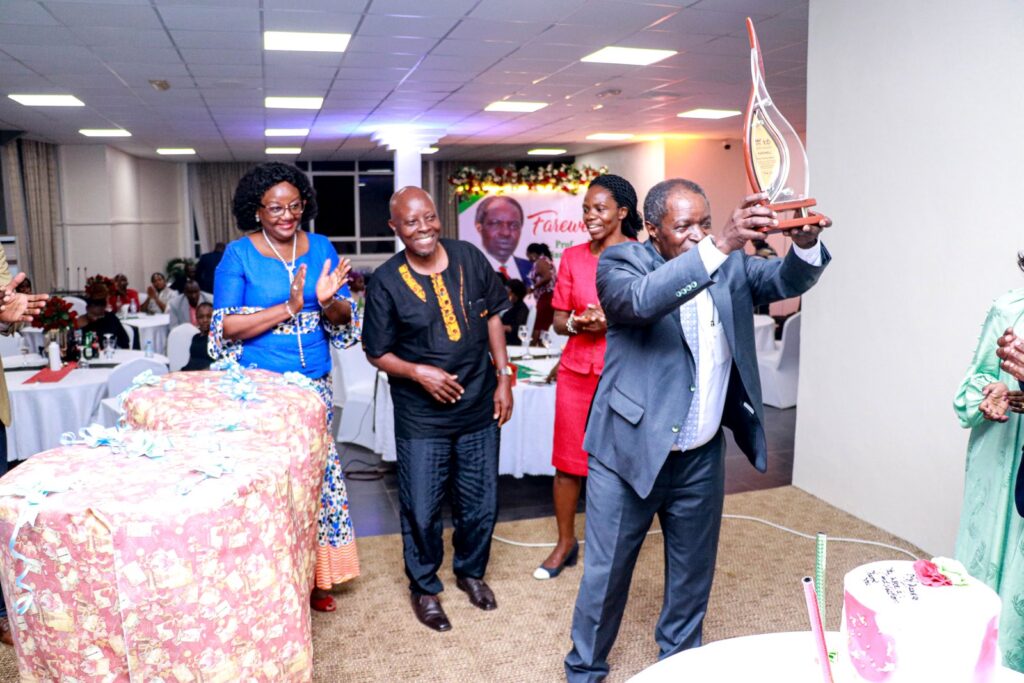 Among some of the achievements credited to Professor Bazeyo according to the Vice Chancellor was his great negotiation skills with government and several stakeholders that saw reduction of a long-standing debt from Ugx120bn to now less than Ugx.10bn.
The vice chancellor also urged staff to emulate Professor Bazeyo by having a positive attitude.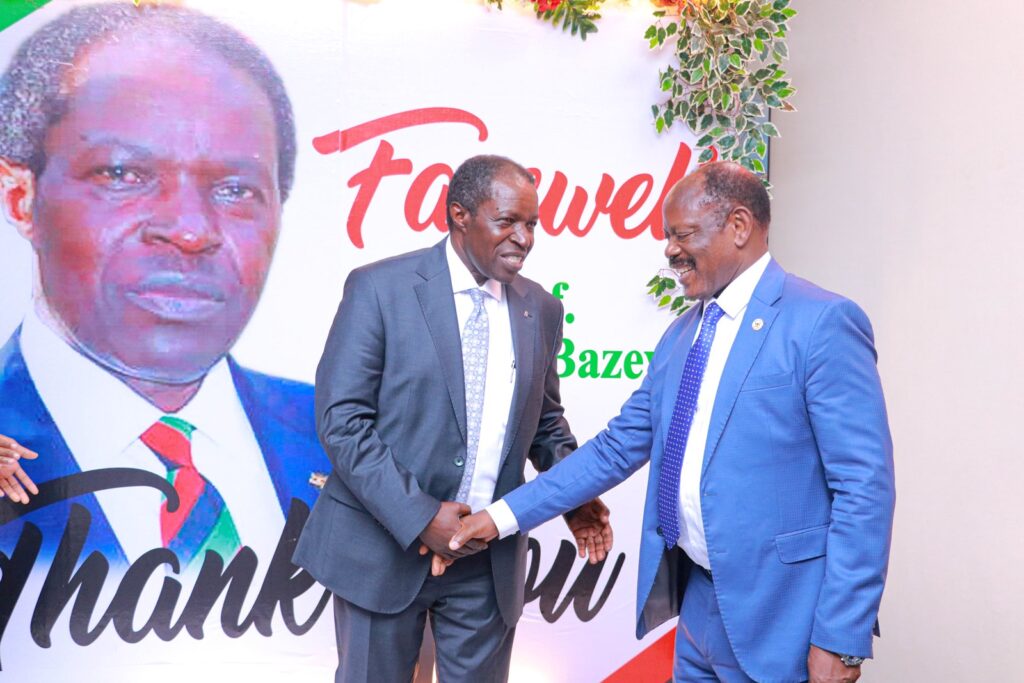 "He [Prof. Bazeyo] has demonstrated how much he loved Makerere University. Even when he left, he still comes and offers guidance. Thank you very much for having that kind of heart. It is very important to have a positive attitude to serve humanity," Prof. Nawangwe.
Mrs. Lorna Magara, the Makerere University Council Chairperson described Bazeyo as a "larger-than-life" figure with a kind and generous heart.
"On this day Professor Bazeyo we celebrate the man you are. We thank God for who He has made you to be. God packages us uniquely. Just hearing the impact, you have had on so many lives, we thank you!" Mrs. Lorna Magara said.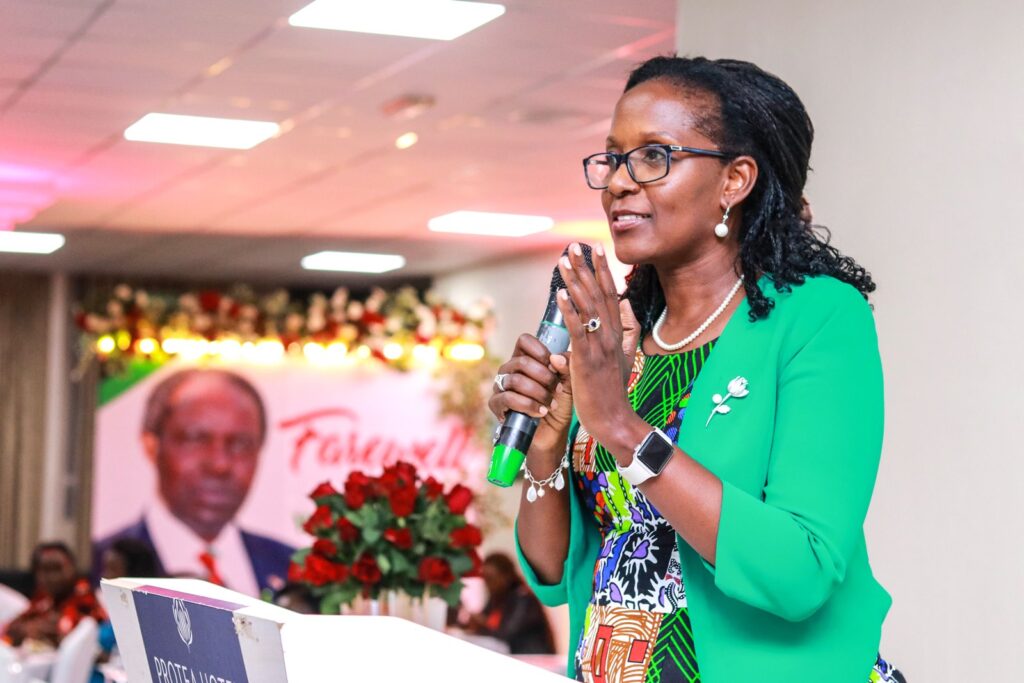 She further praised Prof. Bazeyo for being a down-to-earth person citing that that he easily identifies with ordinary people irrespective of his status in society.
"Professor dines with the rich and the top of the tops but he will know the name of the person who is at the door. He will know the lady in the kitchen. Thank you for a large heart and for knowing even those that are faceless," says Mrs. Magara.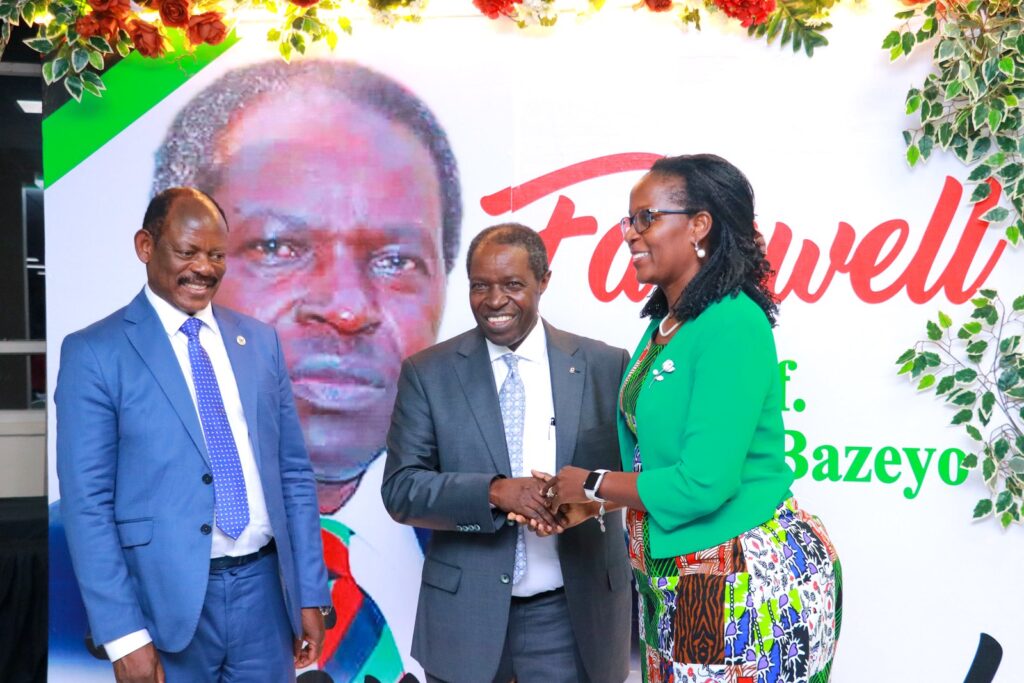 On her part, Dean, Prof. Wanyenze hailed Prof. Bazeyo for his significant contribution to Makerere University and particularly the School of Public Health.
"If you had not done your part, we couldn't be where we are today. I picked on from you and everything you left I was able to move on with it because I was building on a strong foundation. I hope you will continue to support us," said Prof. Wanyenze.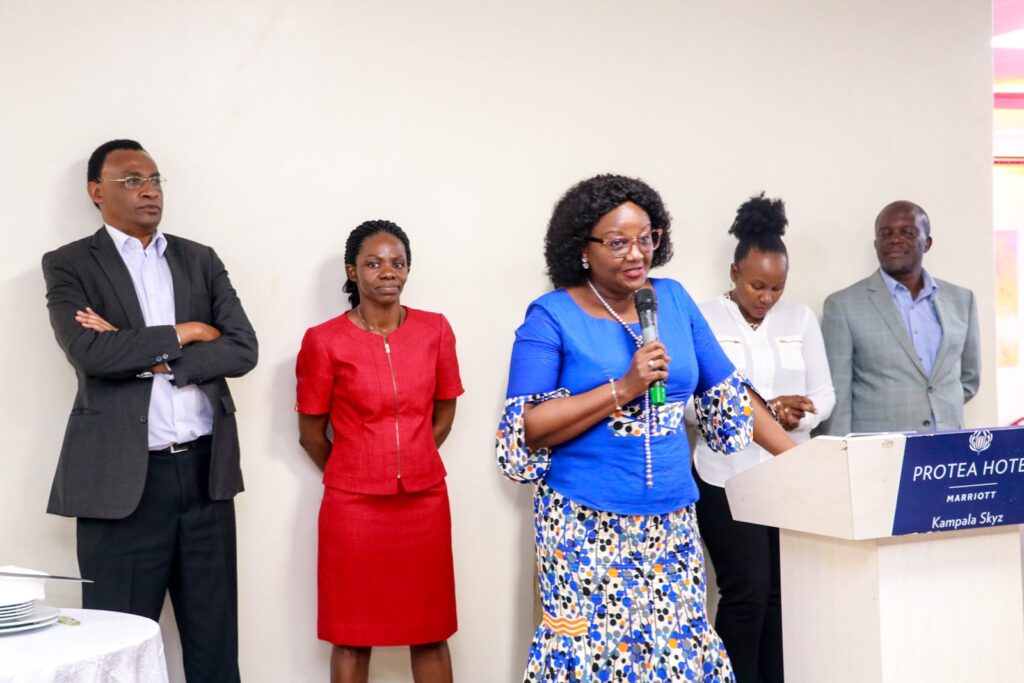 She emphasized that the School of Public Health has been privileged with successive strong and progressive leadership that has continued support the School even when they leave. She thanked the previous leadership of the School including Prof. David Serwadda, Prof. Fred Wabwire-Mangen, Prof. Kakitahi, Prof. Bukenya, Prof. Namboze, among others for their incredible leadership.
"People who have been part of MakSPH are always a part of us—please keep with us. We pray for excellent health for you and for a peaceful retirement." Prof. Wanyenze said.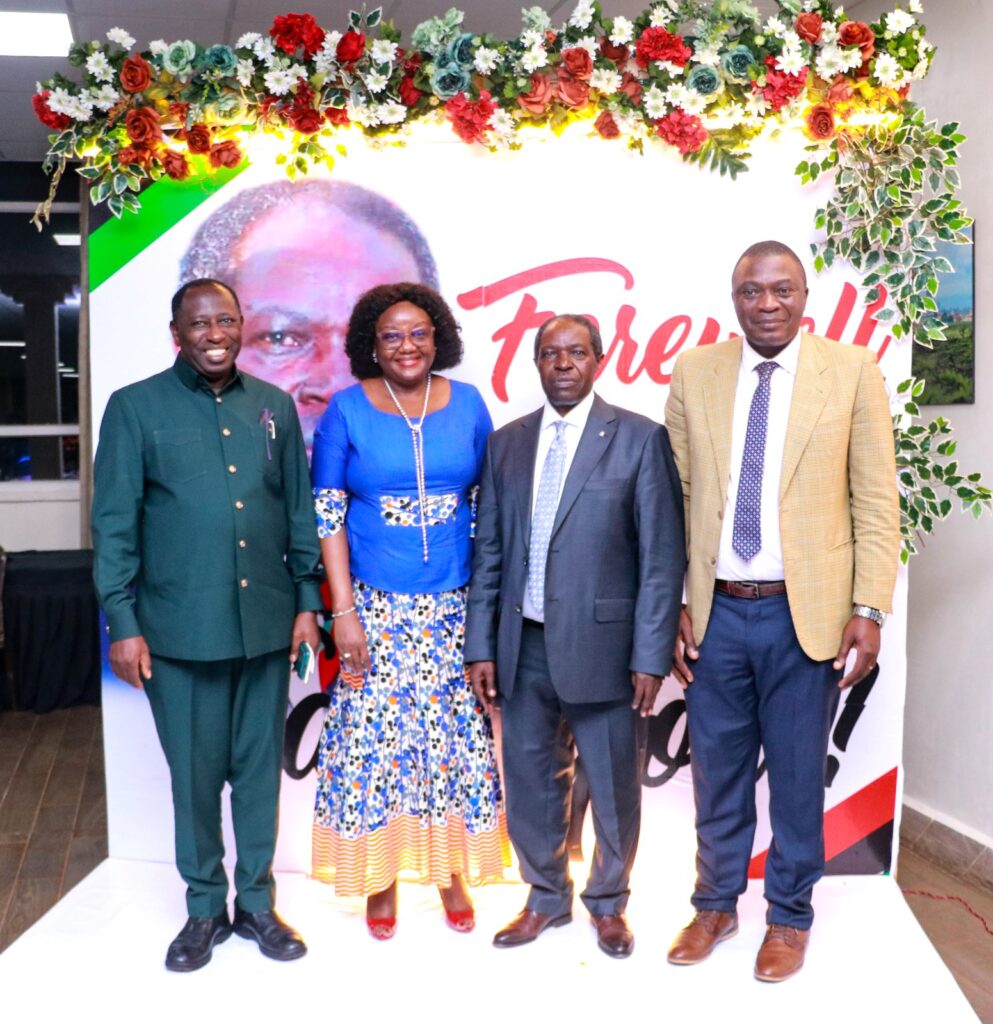 Representing the Principal, Professor Isaac Kajja, the Deputy Principal of the Makerere University College of Health Sciences urged the School of Public Health not to lose a person of Prof. Bazeyo's stature.
Prof. Kajja praised Professor Bazeyo for his kindness and his passion for farming.
"I briefly interacted with Prof. Bazeyo as a Student in my 4th year medical school. But he left something to us. He was kind to us and I remembered how kind you are until I started working with you. Indeed, what these people from School of Public Health have said is right. He is a very kind gentleman. Sincerely that kindness, you will not go away. Even if you try to leave Makerere, with that kindness I know you will come back," Prof. Kajja said.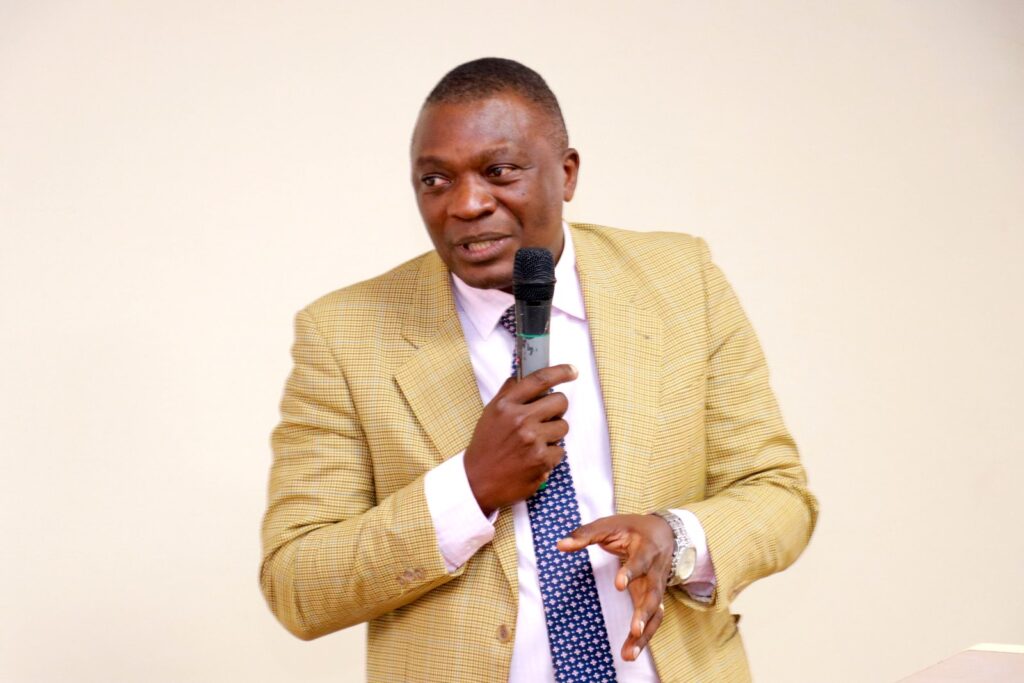 He also requested Prof. Bazeyo to continue working and support the School of Public Health and the entire College of Health Sciences.
Prof. Kajja equated the gesture of thanking its staff and those retiring to his former Mentor's advice the late Church of Uganda Archbishop Dr. Livingstone Mpalanyi Nkoyoyo who preached about thanking people always.
"It is extremely important to thank people in a timely manner. Immediately thank people when they are still available. That is what I learnt from Archbishop Mpalanyi Nkoyoyo. Why am I saying this? Professor Rhoda Wanyenze and your team, thank you for thanking Professor Bazeyo in a timely manner. When I also leave, the office of the Deputy Principal please thank me. Organize a thank you for me. Don't wait to thank somebody when we are burying him. Let us develop a culture of thanking people when they are still alive," Prof. Isaac Kajja appealed.
Professor Bazeyo has been instrumental in fundraising for the new building for MakSPH. Prof. Rhoda Wanyenze revealed at the function that she inherited approximately 1.9bn Uganda shillings from Prof. Bazeyo for construction of the MakSPH building at his handover. She says this money has now increased to more than 12 billion shillings, thanking Bazeyo and the former leadership for having the School at heart.
What staff say about Bazeyo
Prof. David Serwadda, a former Dean of MakSPH says the School has for long dreamed of having a spacious home. "Infrastructure was always on everybody's mind right from Prof. Gilbert Bukenya's time through to Prof. Wabwire's time and to date. Dr. William was very proactive in building and going through various stages of designs and also fundraising for the School."
Prof. Serwadda says Dr. William Bazeyo was his successor as the Head of Department of Disease Control, his Deputy Dean as well as Dean.
"The School of Public Health has been lucky. Every leader that has come on as far as I can remember builds on the previous leaders' achievement and the School of Public Health is where it is now because of contribution from each of the previous leadership. Professor Bazeyo definitely did build on," says Prof. Serwadda.
Associate Prof. John C. Ssempebwa, a former Head of Department of Disease Control and Environmental Health congratulated Professor Bazeyo on his retirement and cited that Department had benefited greatly from his contribution.
"It was an honor to work with a person who was committed to the success of their co-workers. I have learnt a lot from working with you over the years. I do remember when you used to come to our offices mainly in the mornings to check on us how we are doing socially but also professionally. We really loved that and it encouraged us," Dr. Ssempebwa said.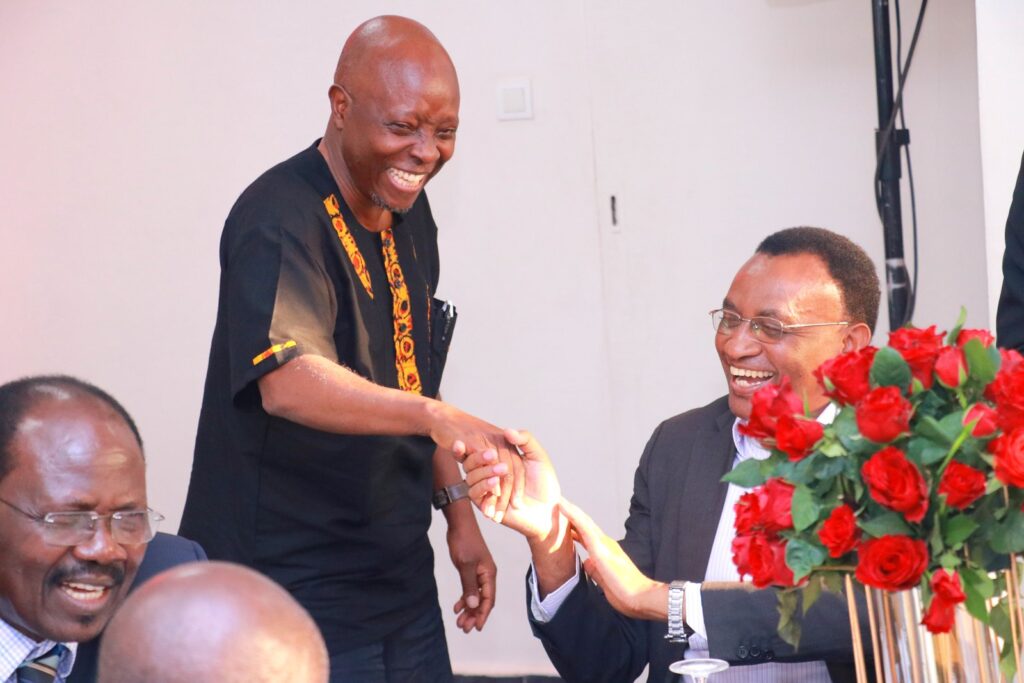 Associate Prof. Esther Buregyeya, the Head of Disease Control and Environmental Health Department just like Professor David Guwatudde hailed Bazeyo for his great lobbying skills that have seen the Department, School and University benefit immensely from the networks.
"As you usually say, I negotiate till I get YES for an answer, indeed Professor Bazeyo that is what you are," said Dr. Buregyeya.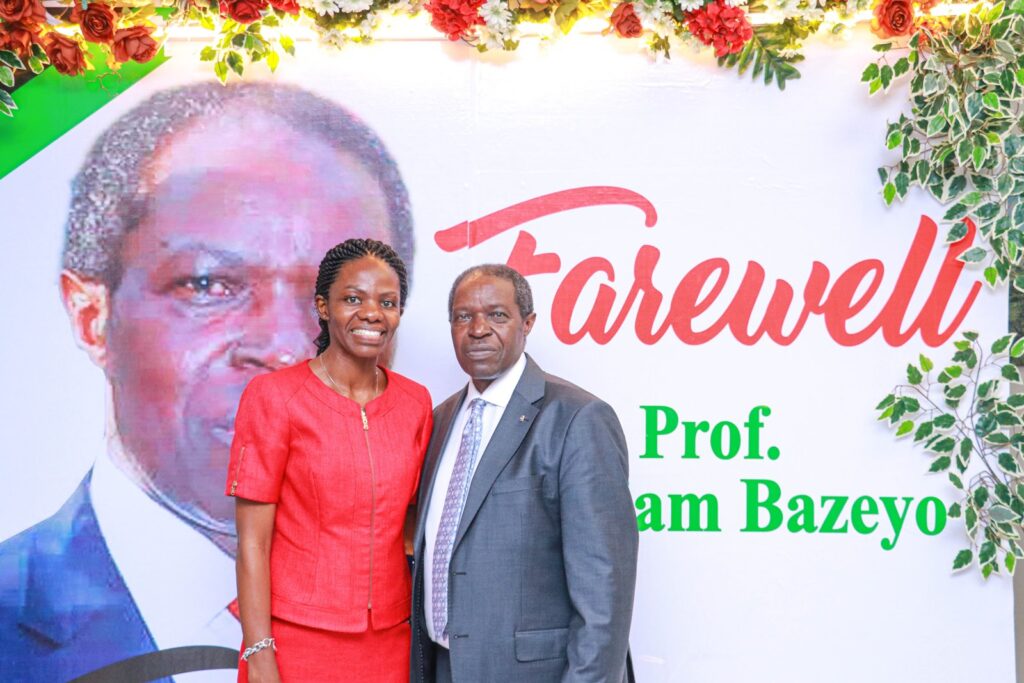 According to Dr. Lynn Atuyambe, an Associate Professor in the Department of Community Health and Behavioral Sciences, Professor Bazeyo's reign at MakSPH saw a log growth in the grant portfolio, academic growth and finance.
Mr. Amos Ashaba Dembe, the internal auditor at MakSPH hailed Prof. Bazeyo for his availability to offer quick solutions and being able to network the School in the entire Makerere and across the various government institutions.
"He would have right and valid contacts at any one time you approached him with a challenge. Sometimes when we are implementing the researches that we manage, you may get stuck either because of policy gaps but whenever you would call on Prof. Bazeyo, he would have the right contacts," said Ashaba Dembe.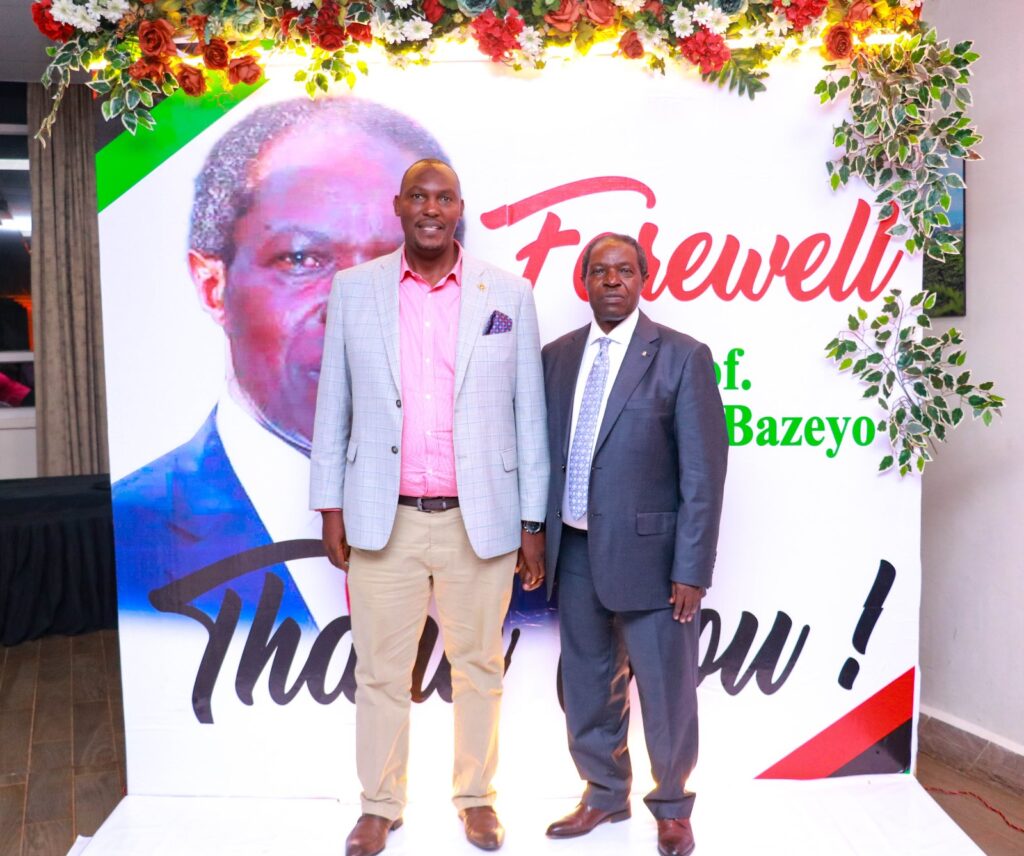 Dr. Fredrick Edward Makumbi, Associate Professor and former Deputy Dean thanked Bazeyo who through his ambitious targets nurtured and saw the establishment of the Staff SACCO which he said had benefited several staff.
In equal measure, Ms. Enid Kemari said; "I think this Sacco has not left us the same. Most staff who have joined this SACCO, their financial status has improved. We have been able to save, but also do some investments which I think is very good."
Professor Christopher Garimoi Orach praised Prof. Bazeyo for being a result-oriented person; "Apart from fighting for what he believes in very firmly, William is a doer and focused on results. It is really very pleasant to work with him."
Dr. Elizeus Rutebemberwa, Professor and Deputy Dean MakSPH says he learnt a lot during his time at the helm of the School as someone that wished to see everyone contribute.
"He once narrated how he went to China and visited a factory. In the evening as workers were leaving, each would say, I have been a contribution. And to me, the take home message was every day, one comes to work, one should not just take tea and breathe air but be a contribution to solving challenges facing our country," Prof. Rutebemberwa.
Professor Bazeyo speaks out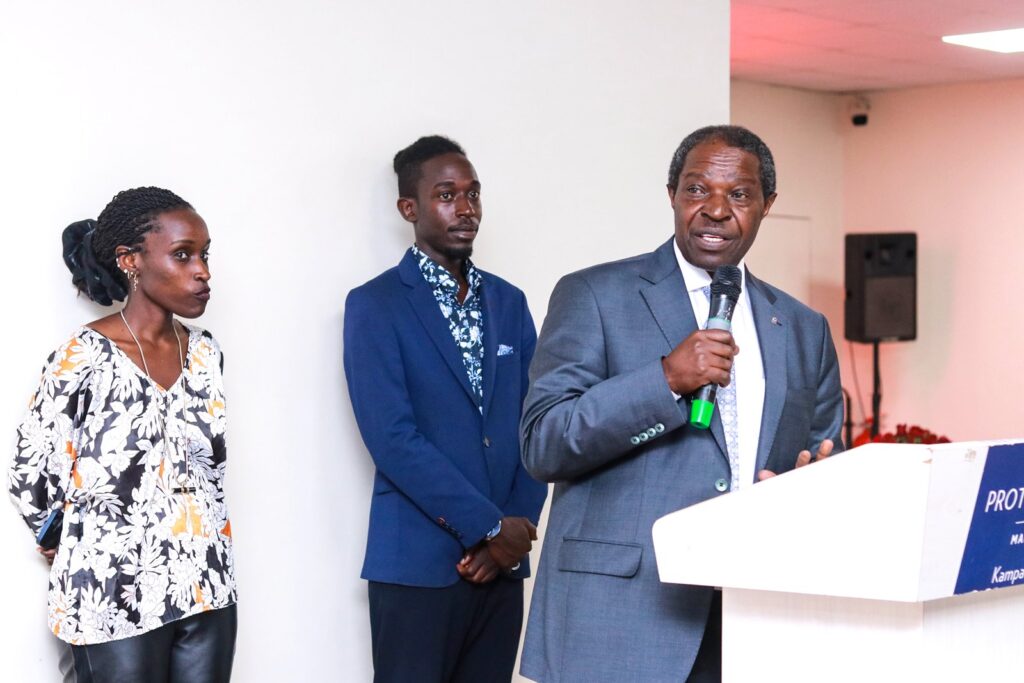 While delivering his remarks, Prof. William Bazeyo thanked Makerere University for the opportunity to serve the nation. He also urged all university staff to always leave a trail in all their work so that they are remembered for their good deeds.
"I want to thank God for this time. I listened to the memory lane and I have listened to what a lot of people have said and it brings me a lot of memories. I want to thank God again for our institution. That you come into an institution, it nurtures you. When the Vice Chancellor talks about these negotiations, meeting donors and so on. Not that you go and say I must! But you have that inside power that it is not yours," Prof. Bazeyo highlighted.
"It is what you decide to be that you become. I want to thank the university management and council for approving the Master of Environmental and Occupational Health which I for long has been passionate about. If I was allowed, I would come and give some introductory lectures.
I want to thank the university for nurturing me and accepting me. I am not very simple. Some of you know. As they said I don't take no as an answer and I don't believe in failure. And I don't believe that we can't do a lot. I thank the University for having been patient with me, especially the Vice Chancellor for accepting me to be his Deputy," Bazeyo says.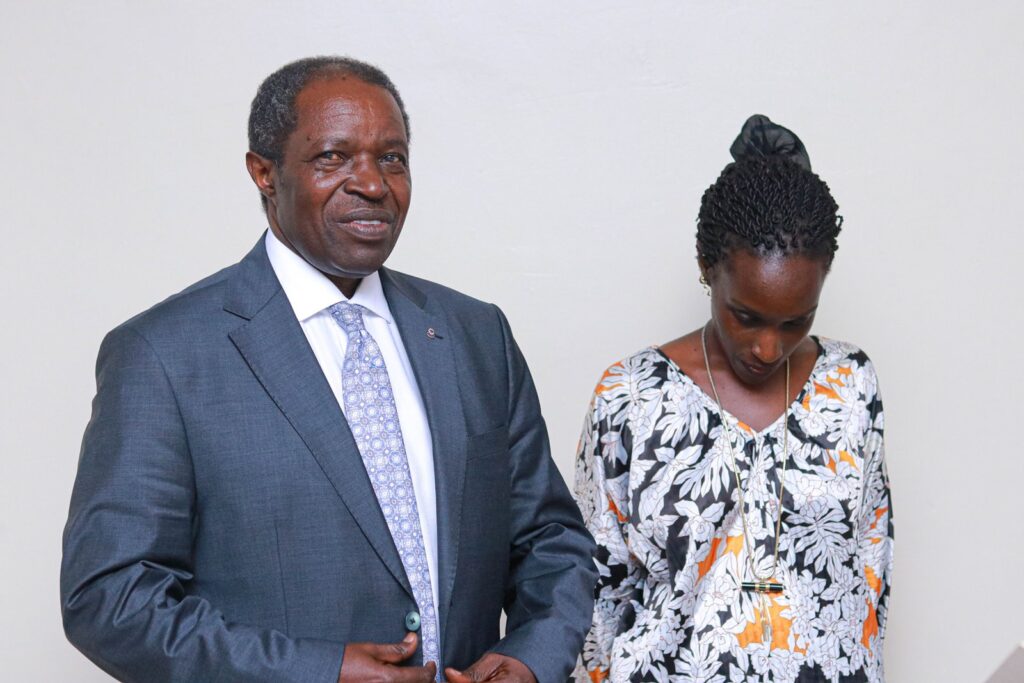 He thanked the School of Public Health, his mother Department for nurturing him and equally urged the staff to build networks.
"Professor Rhoda said money or resources do not make everything. Indeed, they don't. Because all those things come from partnerships and friends. If you don't have them, you have nothing. She has told us the partnerships that the School has, and that is why the School is ranked high. Let your address be that that means something to communities, humanity, to donors and to other institutions," Prof. Bazeyo.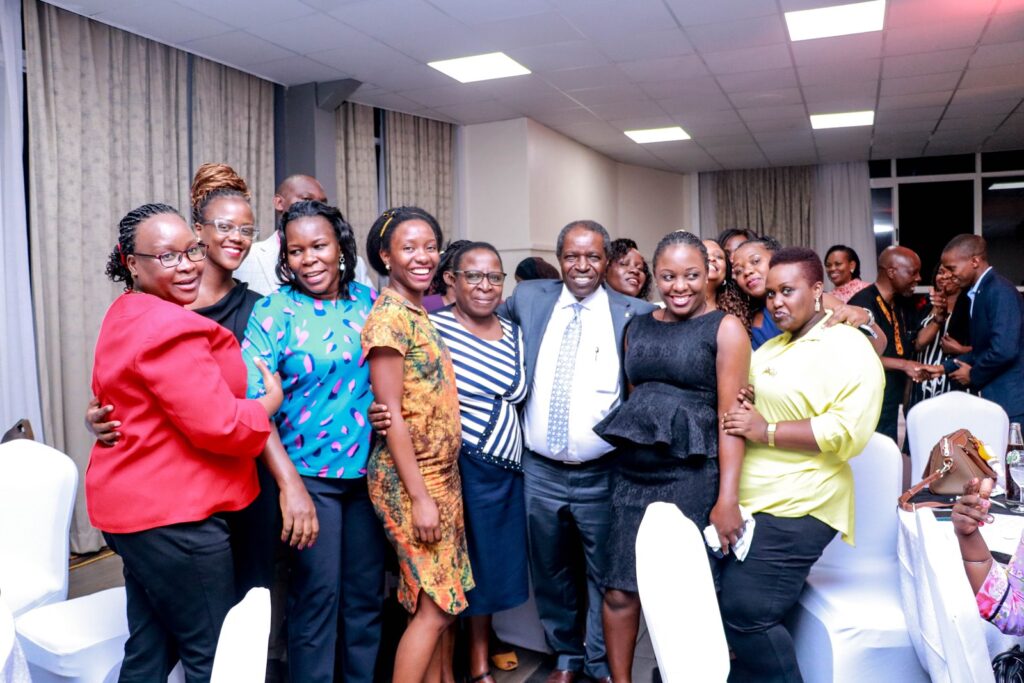 Professor Bazeyo apologized for errors and mistakes that he could have made while at Makerere University and asked for forgiveness from those that were hurt by his actions.
"I want to sincerely apologize if in the time I was at the School, I could have offended you either in writing, talking­­­ Forgive me those whom I hurt," Bazeyo remorsefully said.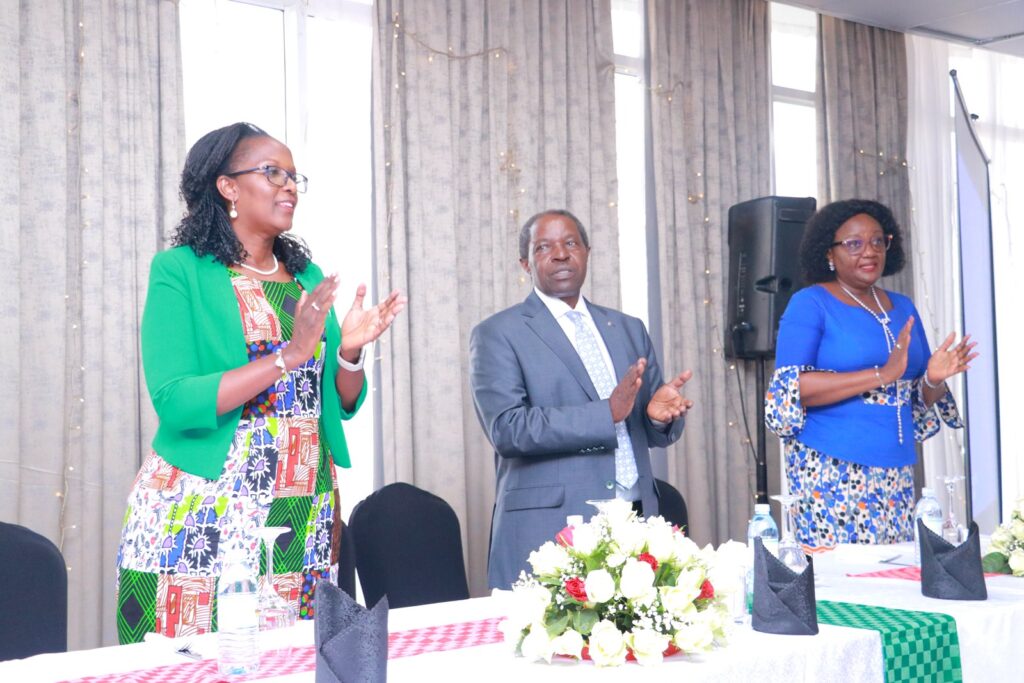 About Bazeyo
Born on June 22nd, 1957, Professor Bazeyo clocked mandatory retirement age of Makerere University on September 22nd 2017 having joined the University in 1993. He was offered a post retirement contract for four years as a Professor, in the Department of Disease Control and Environmental Health running from June 2017 to June 2021.
In March 1998, Prof. Bazeyo was promoted to rank of Senior Lecturer, Makerere University and subsequently secured a promotion to the rank Associate Professor in 2011 and later Professor in 2015.
In September 2009, Professor Bazeyo was named Dean, a position he held until September 2017 when he handed over to the current Dean, Prof. Rhoda Wanyenze upon completion of his term of office.
Professor Bazeyo later rose through the university leadership ranks to become Deputy Vice Chancellor, Finance and Administration, Makerere University and later the Head, Grants Administration and Management Support Unit (GAMSU)
During his tenure in MakSPH, he served as the Head of Department of Disease Control and Environmental Health in 2003.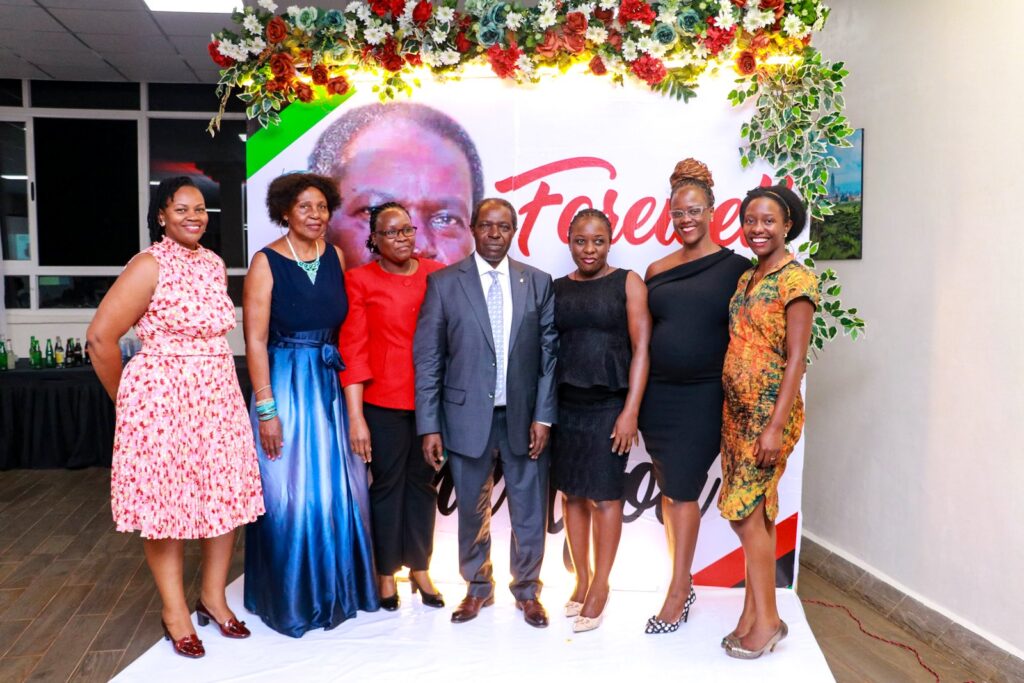 Launch of Mak-RIF Round 4 Awards & PhD Call for Proposals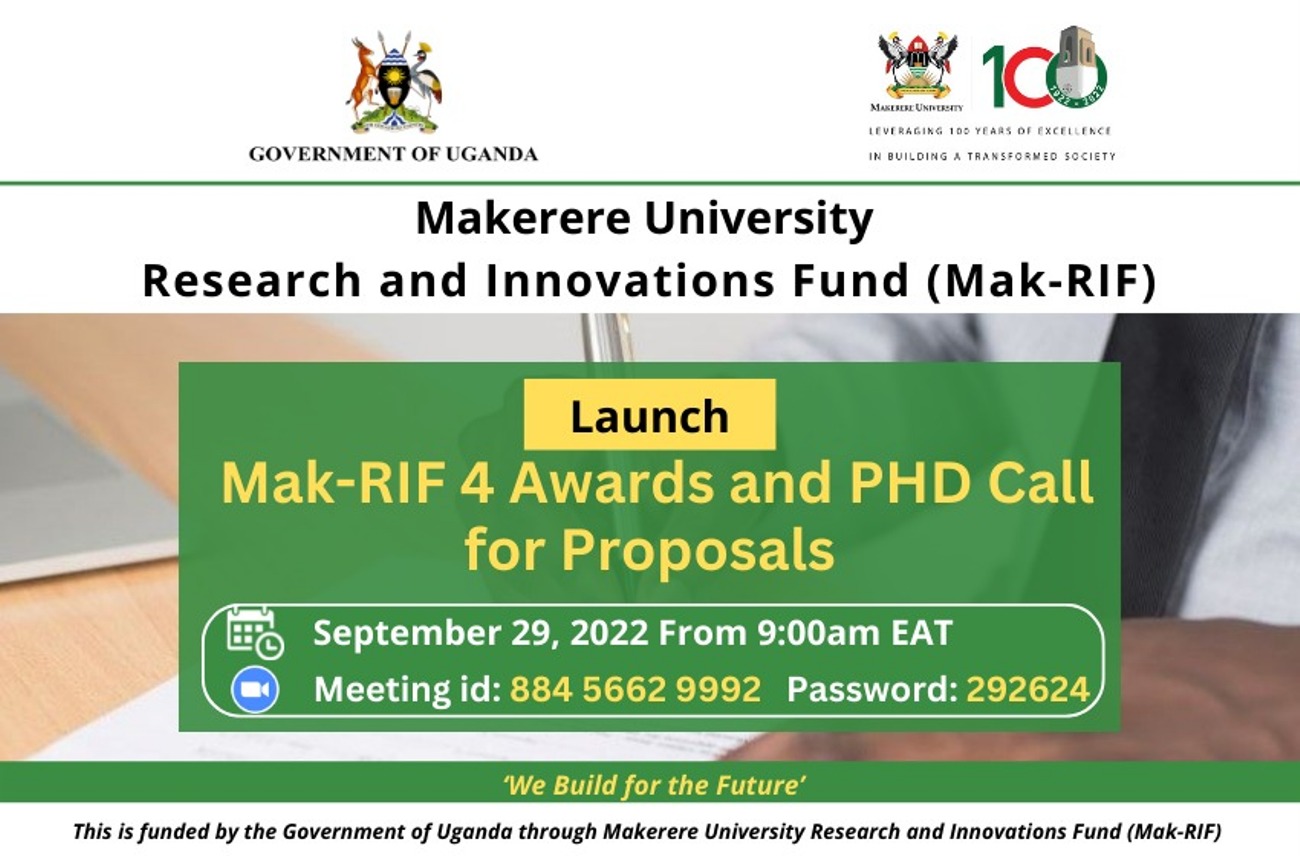 Makerere University received funding from the Government of the Republic of Uganda, earmarked to support high impact Research and Innovations. This unique initiative arose after engagements between the top University Management and the Government of Uganda. This fund illustrates the increasing importance that the Government attaches to Research and Innovation as a driver of development and transformation. The objective of the fund is to increase the local generation of translatable research and scalable innovations that address key gaps required to drive Uganda's development agenda. 
In the Financial years 2019/2020, 2020/2021 and 2021/2022 the Government of the Republic of Uganda through Mak-RIF has funded implementation of over 750 multidisciplinary research and innovations within the various Colleges, while engaging multiple stakeholders within and outside Makerere University. The Grants Management Committee (GMC) has finalized the award process for the Mak-RIF round 4 call for funding for this Financial Year 2022/2023.
The Grants Management Committee (GMC) hereby invites you to the Launch of the Mak-RIF Round 4 awards and PhD Call for Proposals scheduled to take place tomorrow Thursday 29th September 2022 from 9:00 to 10:00 a.m. EAT. 
Please use the following details to join the launch.
Register in advance for this meeting:
https://us06web.zoom.us/meeting/register/tZwpcu-urDIjE9ZgxdsbEmA2IkNMMiJVECt_ 
Meeting ID: 884 5662 9992
Password: 292624
Notice: Makerere Disability Scheme 2022/23 Medical Review Exercise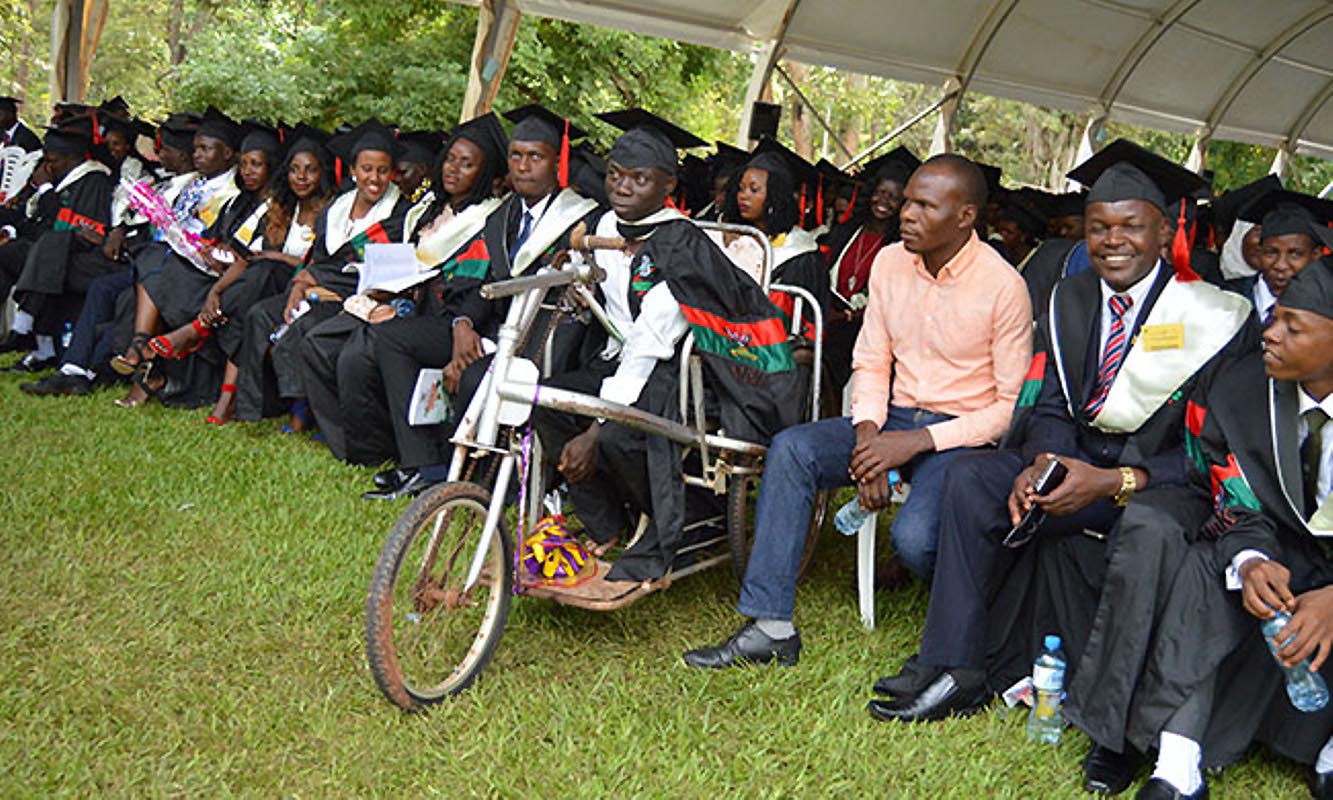 The Academic Registrar, Makerere University invites persons with disability who applied for admission to public universities under the disability entry scheme for 2022/2023 Academic Year to appear for medical/review exercise at Makerere Unive, Senate Building, Level Two (2) in the Telepresence Centre.
NOTE: Only those who have the minimum entry requirements of at least two principal passes at A' Level or its equivalent and at least five (5) passes at O' Level or its equivalent will be interviewed.
Only candidates who sat 'a' level in 2020, 2019 and 2018 are eligible for admission.
THE EXERCISE WILL BE CONDUCTED ON 3rd, 4th and 5th October, 2022 respectively from 9.00 A.M – 1.00 P.M each day.
IMPORTANT:
(i) If you fail to appear on any of the given days above, there will be no other chance for you.
(ii) Applicants with Government Scholarship for the previous years are not eligible for admission
ALFRED MASIKYE NAMOAH
Acting. ACADEMIC REGISTRAR
Uganda's policymakers implored to address forest loss, plastic & water pollution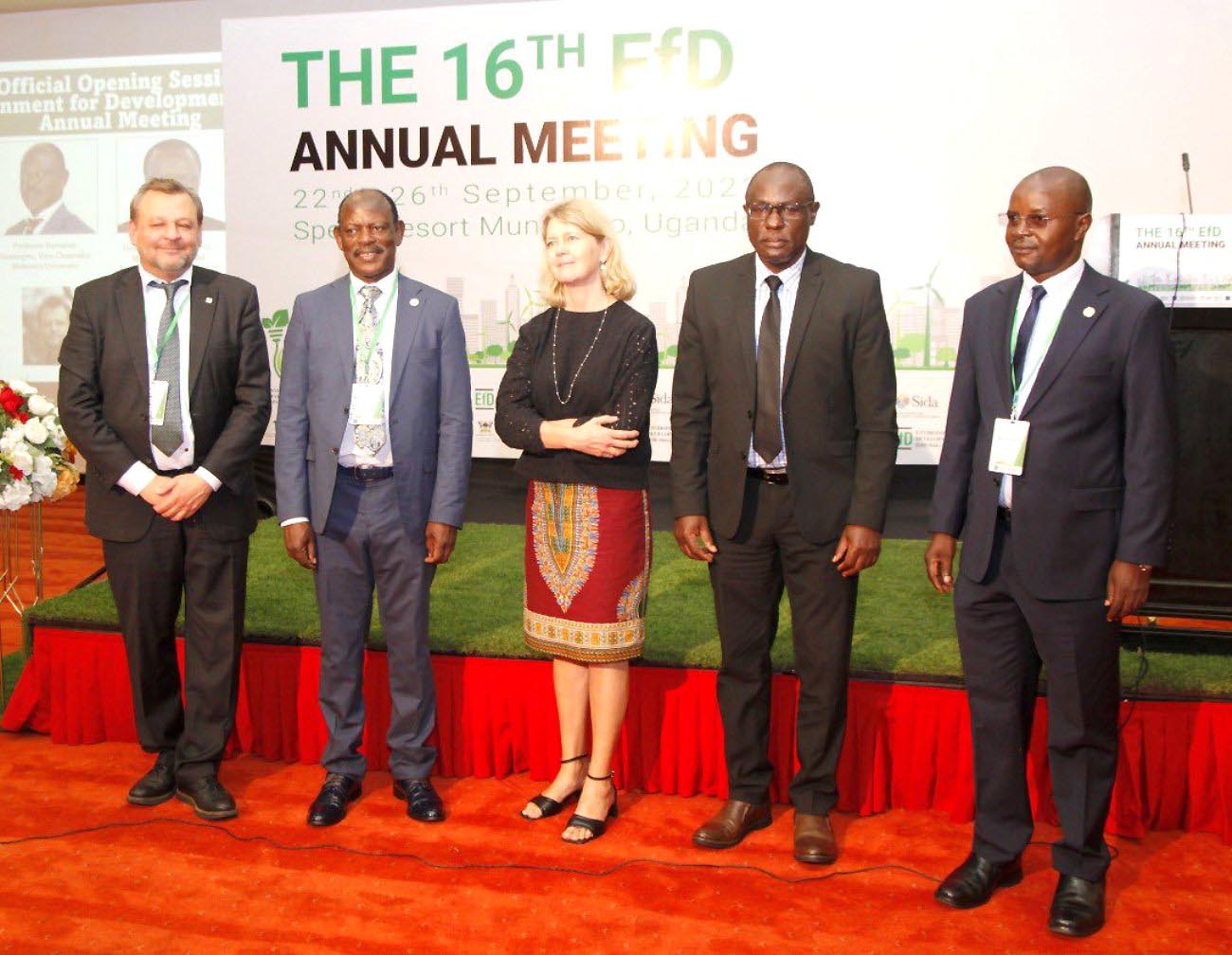 The Vice Chancellor Professor Barnabas Nawangwe on Thursday 22nd September, 2022 participated in the opening of the EfD Annual meeting hosted by Makerere University at Speke Resort Munyonyo where he appealed to government to implement the ban on kaveera and address other environmental issues.
The opening ceremony moderated by the EfD Global Hub Manager Gunnar Köhlin and was graced by Uganda's Minister for Water and Environment represented by the Commissioner for Water, Mr. Julius Mafumbo and the Swedish Ambassador to Uganda, H.E. Maria Håkansson.