Hon. Dr. Musenero to PhD Fellows: "Publish or Perish" Unviable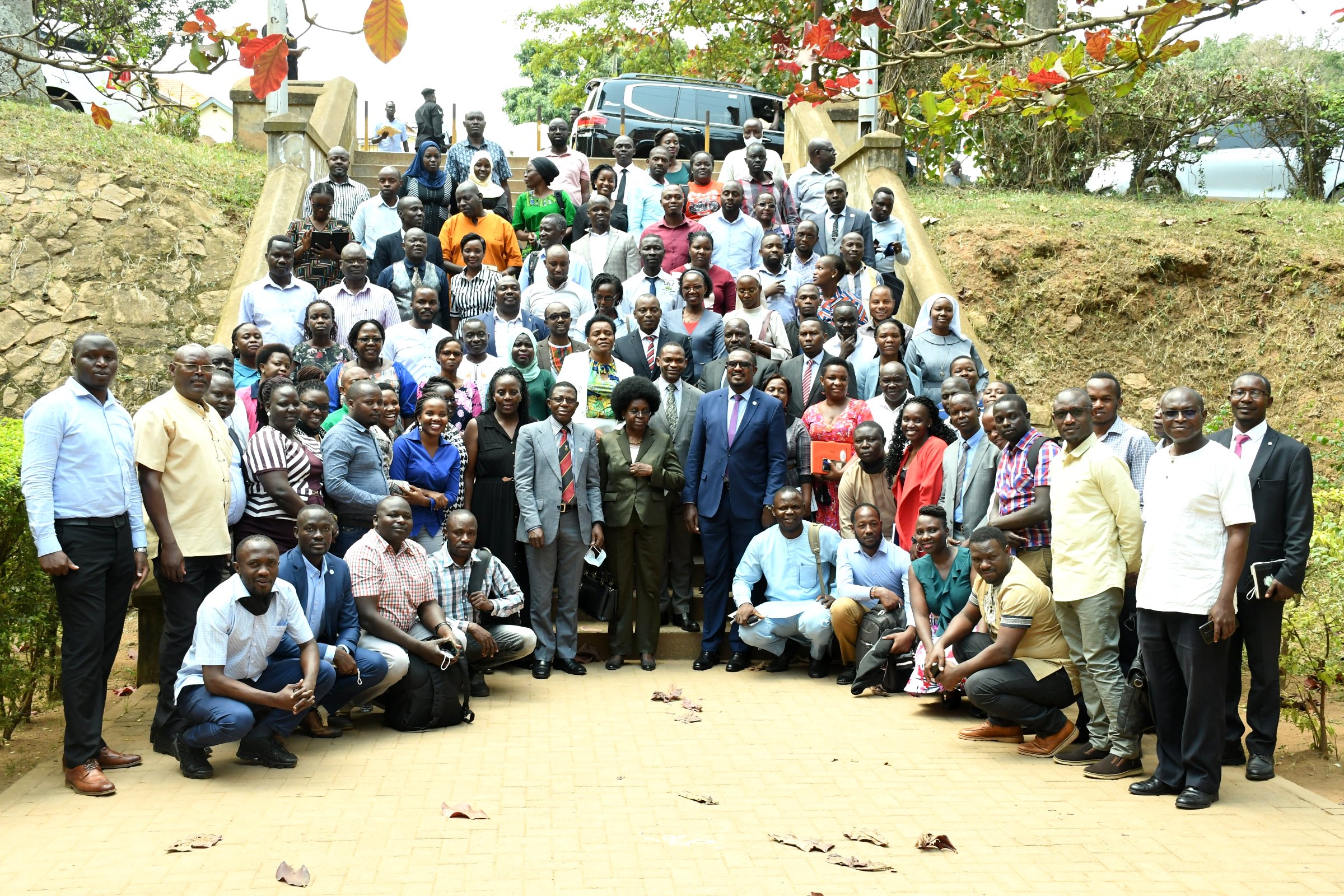 On 11th August 2022, the University Administration held an orientation ceremony for PhD Fellows at Makerere (PF@Mak) based on the theme, "Linking Research to Industry for Socio-economic Development of Uganda." Held in the College of Engineering, Design, Art and Technology (CEDAT) Conference Hall, the orientation was graced by the Minister of Science, Technology and Innovation, Hon. Dr. Monica Musenero, who also delivered a keynote address on the theme. In attendance were; the Minister of State for Gender and Culture, Hon. Peace Regis Mutuuzo who is also a PhD candidate, the Vice Chancellor Prof. Barnabas Nawangwe, Deputy Vice Chancellor (Academic Affairs), Prof. Umar Kakumba, and the Director Directorate of Research and Graduate Training (DGRT) and Patron PF@Mak, Prof. Buyinza Mukadasi.
Also present were the Director Directorate for ICT Support (DICTS), Mr. Samuel Mugabi, Deputy University Librarian Dr. Ruth Nalumaga, Deputy Dean of Students, Mr. Peter Rivan Muhereza, Principal College of Humanities and Social Sciences (CHUSS), Assoc. Prof. Josephine Ahikire, Deputy Principal CEDAT, Assoc. Prof. Venny Nakazibwe and the Head Makerere University Research and Innovations Fund (Mak-RIF), Prof. Fred Masagazi Masaazi among others.
Keynote address by the Minister
Hon. Dr. Musenero in her keynote address challenged the PhD Fellows to go beyond the culture of "publish or perish", noting that it was time for them as creators of knowledge to align their research with the Government's eight priority industrial value chain areas. These include; Pathogen Economy, Mobility, Aeronautics and Space, Industry 4.0+, Infrastructure Innovation, Productivity Acceleration, Import Substitution, and Value-added Exports.
"Every time you buy something imported, you cost us jobs," she remarked. "I don't know a better place to begin than here. I hope that after today some of you will go back and change your research topics" added the Minister.
Challenges affecting innovation
She nevertheless acknowledged that the current state of affairs is attributable to four main challenges namely; an unfavourable ecosystem, an incomplete education system, a limited ability to develop systems and an absence of priortisation systems.
Hon. Dr. Musenero expounded that the unfavourable ecosystem has been consistently inculcated by a culture that does not support innovation, but instead prefers what is imported over locally produced goods. This is exacerbated by the incomplete education system, designed to create technicians who are consumers of imported goods or users of existing knowledge.
"Our curriculum doesn't teach how to develop but rather how to consume… It's up to you PhDs to create a curriculum and content that will drive us to attainment of Vision 2040… We import textbooks and yet every PhD should be a textbook" she pointed out.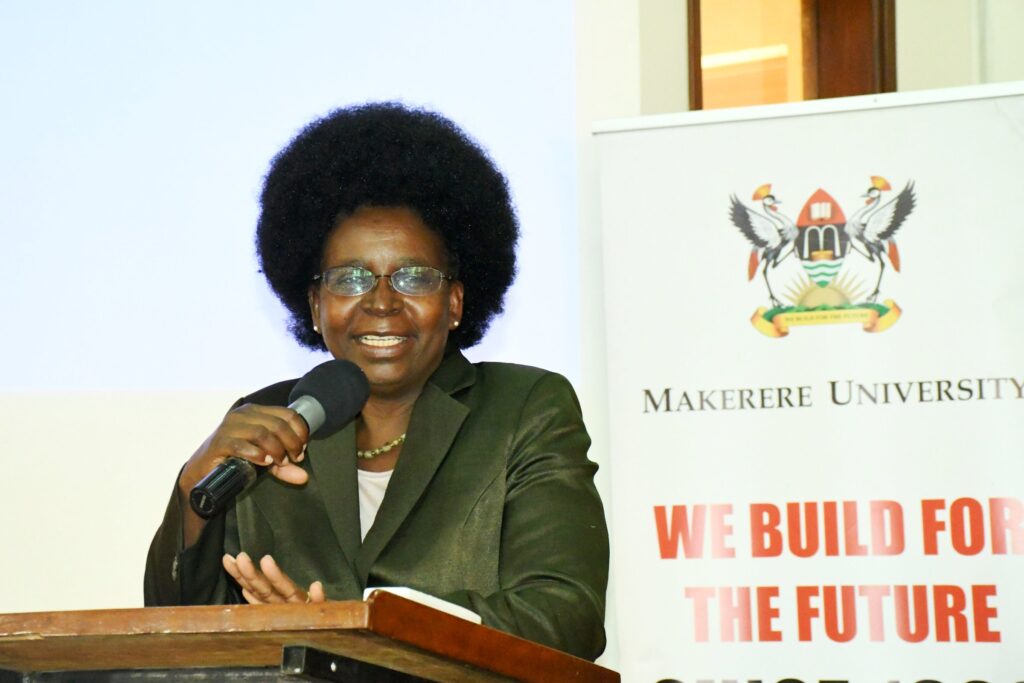 Furthermore, the Minister noted that our limited ability to develop homegrown systems is one of the reasons why we struggle to change things. This, she said, could be attributed to and education that does not teach us how to create systems but rather use existing ones. A case in point, she noted, was our local enterprises that don't thrive because the owners take over the role of systems. The absence of prioritisation systems is closely tied to the above scenario, causing us to struggle with setting priorities both corporately and as individuals.
The way forward
Having cited the aforementioned challenges, Hon. Dr. Musenero was nevertheless willing to participate in any initiatives to reorient PhD training through the teaching tracks on innovation and development of systems as well as producing graduates that are principled and less reactive.
She noted that by aligning their PhD work to the Government's eight priority industrial value chain areas, Fellows will have something to look forward to further pursing after graduation, unlike the all-too-common scenario where theses are treated as burdens to be borne and offloaded at the next best opportunity.
Giving examples of the dynamic work currently underway, the Minister shared that the Government is in advanced stages of producing vaccines for both humans and animals, putting up a facility to develop PCR test kits, and fine-tuning the diesel engine fabricated by Makerere researchers and local artisans.  
Furthermore, on the Aeronautics and Space front, seventeen (17) personnel have been trained, eight (8) being PhDs, and work is currently underway to launch Uganda's first satellite in September 2022 and set up the National Space Agency at the Mpoma earth station in Mukono District.
Hon. Dr. Musenero reassured the audience that Uganda is naturally endowed with minerals, and has some of the best sand in the world at Lwera in Mpigi District. The sand, she said, will be a useful raw material for the manufacture of semiconductors, with efforts currently underway to begin manufacturing chips by November 2022.
On the productivity acceleration front, the Minister introduced Dr. Joshua Isiko, Team Leader for Makerere University, as the go-to person. "We are going to have a hub at the University, which is our STI Office; run on our principles and on our value system. We are going to put this at every University."
Using the example of the mobile phone that took over 30 years to move from prototype to an affordable gadget costing approximately UGX 30,000, she encouraged innovators to be resilient and never give up on their ideas, no matter how tough the going gets. "Keep working on it (your innovation), don't go for the easy way. Everybody goes for the easy way but the things which generate successful industries are those which choose to flatten the path because they are solving a problem."
Remarks by University Administration
The Vice Chancellor, Prof. Barnabas Nawangwe thanked Hon. Dr. Musenero for accepting the invitation to preside over the orientation ceremony and deliver the keynote address. He said that Makerere is mindful of the contribution that highly trained human capital makes to national development and shared the University's efforts to train PhDs. Makerere produced 100 PhDs at the 72nd Graduation Ceremony held in May 2022 and 108 PhDs at the 71st Graduation Ceremony in May 2021.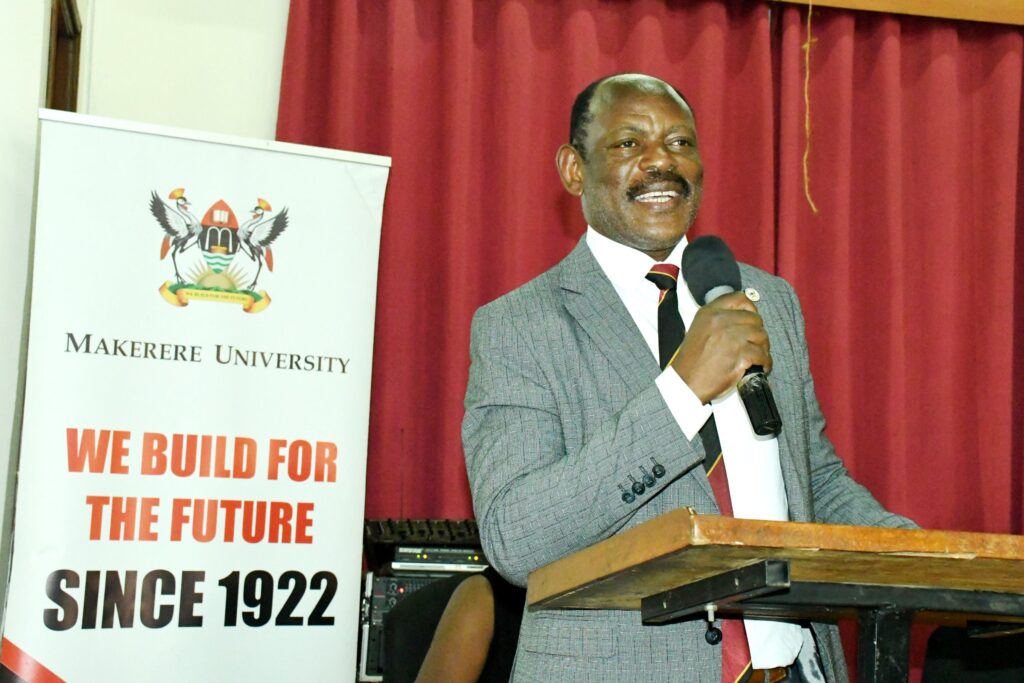 Prof. Nawangwe nevertheless appealed to the Minister to follow up with the Head of State on the request for Government to fund Masters and PhD studies or set aside study loans for the same. He also requested for a follow-up on the request to declare Makerere a Research University.
In his remarks, Prof. Buyinza Mukadasi informed PhD Fellows that Patent work can be used to meet the publication requirement, with each patent work equivalent to three (03) publications.
The University Administration appreciated the work done by PF@Mak particularly the President Mr. Ahabwe Gerald, who constantly engages them on matters related to PhD students. Fellows were reminded that PhD completion is dependent on the Quality of Student, Supervision, and Administration. They were therefore urged to do their part and then engage the administration to support supervision and enabling policies.
PhD Fellows were further informed that the University is not waiving time lost due to COVID-19 disruptions. Candidates with justifiable reasons were nevertheless encouraged seek hearing on a case-by-case basis.
Publication is an integral part of the PhD journey. Fellows were therefore encouraged to make use of Internal University and Regional Journals to have their work published. They were equally reminded that cross-cutting courses are intended for all PhD students, irrespective of whether one is admitted on a PhD by Research or Course work and Dissertation.
Conclusion
The PF@Mak President, Mr. Ahabwe Gerald emphasized the need for the Administration to take advantage of the knowledge and skills possessed by PhD students, to help achieve the set strategic goal of transforming Makerere into a research-led University.
Additional reporting by Namaasa Aeron
Prof. Elly N. Sabiiti Delivers Valedictory Lecture to CAES Community, Recounts His 43-year Experience at Mak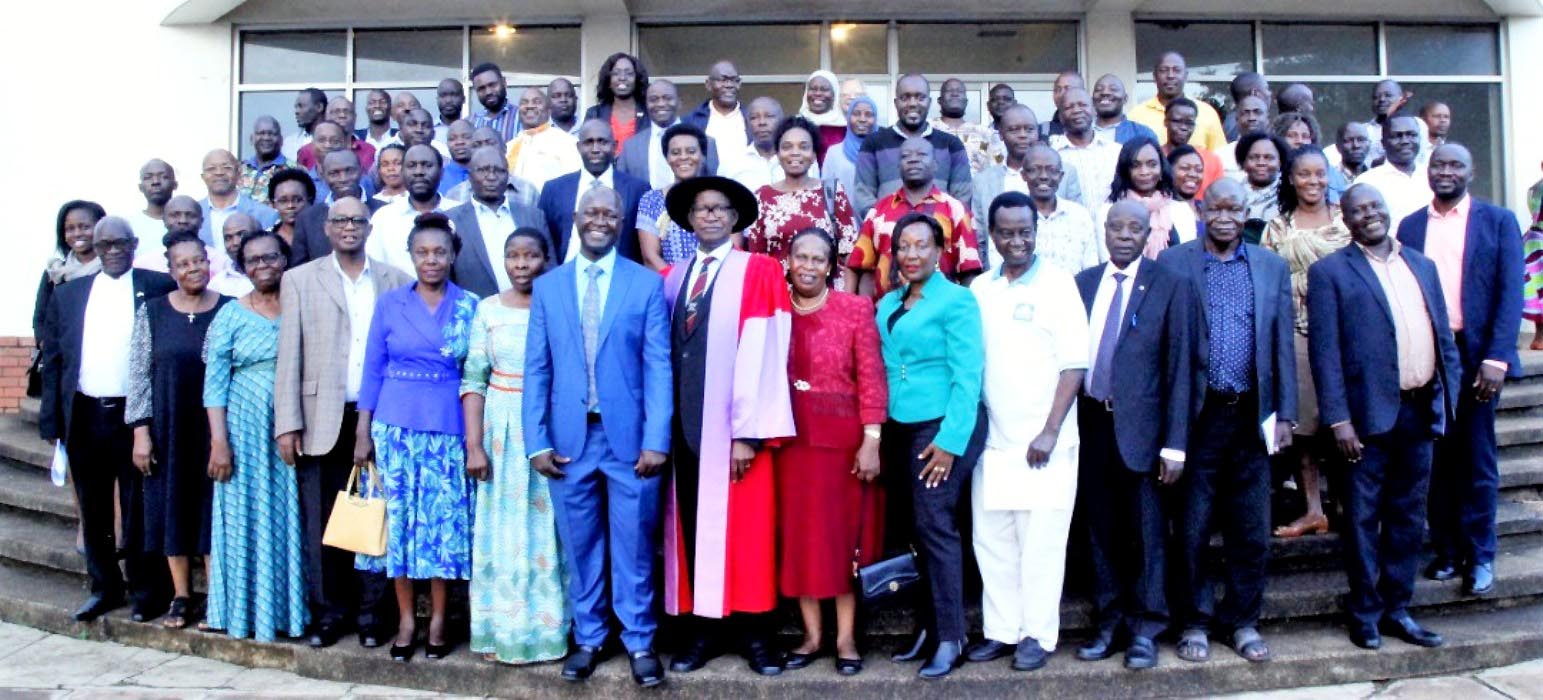 Theme of the Lecture: "My Inspirational Academic Track Service at Makerere University: A Case for CAES"
After 43 years of dedicated service to Makerere University, Prof. Elly N. Sabiiti, a prolific researcher and internationally recognized scholar, currently working at Busitema University–Faculty of Natural Resources and Environmental Sciences, retired from university service in 2021. On 2nd September 2022, Prof. Sabiiti, in company of his wife Joy Sabiiti delivered a valedictory lecture to staff at the College of Agricultural and Environmental Sciences (CAES), Makerere University. The lecture organized by the Office of the Principal, CAES and held in the Conference Hall at the School of Food Technology, Nutrition and Bio-engineering focused on his experiences, achievements, challenges, and strategies that enabled CAES to evolve from a Faculty to one of the most celebrated Colleges at the University. He specifically spoke about his career development in terms of teaching, research, graduate supervision, leadership, resource mobilization, representation on professional bodies, and outreach services, before sharing his thoughts for CAES to grow to higher levels and excel in Agricultural and environmental Sciences.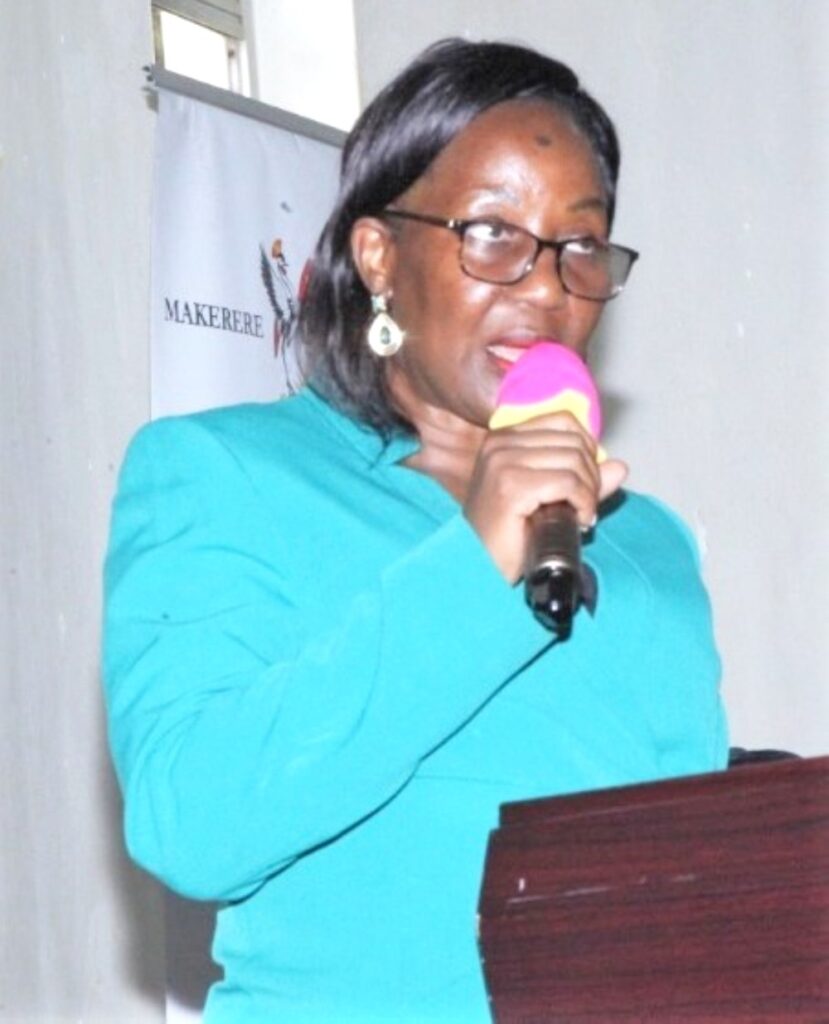 Addressing members of staff, Prof. Sabiiti noted that he was happy to be delivering his Valedictory Lecture at the time Makerere University is celebrating 100 years of existence and excellence.  He appreciated Makerere University Management for providing a conducive environment and facilities that enabled him to excel to become an international professor. He equally appreciated all development partners who supported his academic journey. Having joined Makerere University in 1973 as an undergraduate student, Prof. Sabiiti rose through the ranks to become a professor in 1998. During his time at Makerere, Prof. Sabiiti served in various capacities and made enormous contribution towards the development of the College of Agricultural and Environmental Sciences (CAES) and Makerere in general. At the time of his retirement, he was serving as a Professor in the Department of Agricultural Production at CAES.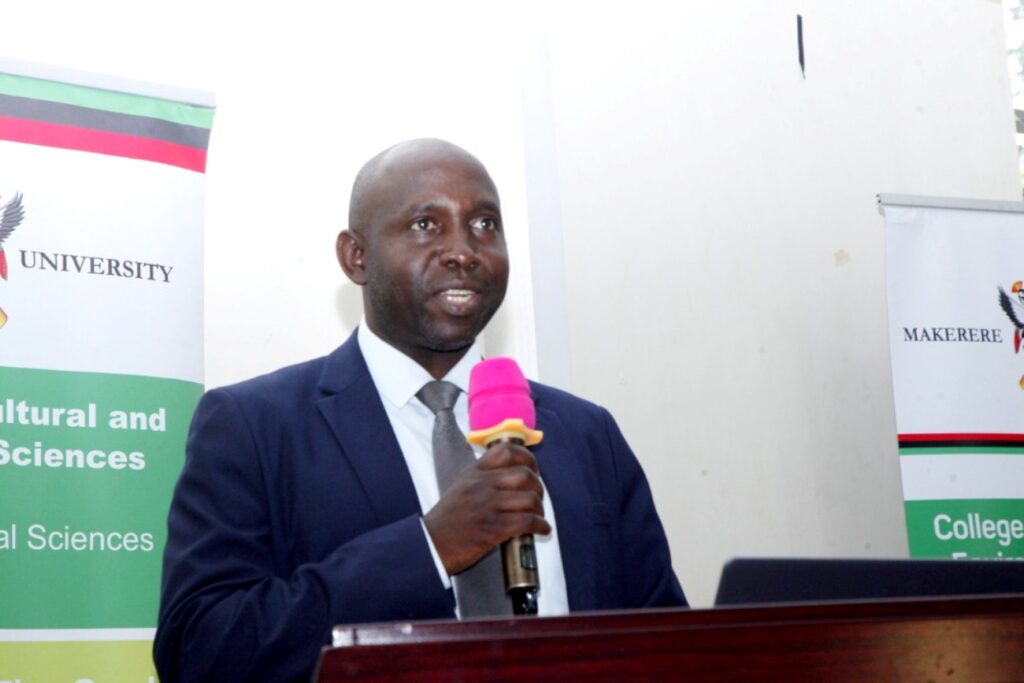 Academic contributions
At Makerere, Prof. Sabiiti had an illustrious career. He developed and taught several undergraduate and graduate courses namely; Undergraduate – Pasture Agronomy, Plant Genetic Resources and Utilization (developed), Seed Science and Technology (developed), Forest Fire Ecology, Agricultural Botany, Ecology and Crop Practical Skills. Graduate courses developed and taught by Prof. Sabiiti included Agronomy of Grasslands, Eco-physiology (developed), Seed Science and Technology (developed), and Plant Genetic Resources and Utilization. He played a key role in the transformation of the Agricultural Husbandry Forum to a Regional Forum based at Makerere University. He established collaboration at local and global levels with various institutions such as Swedish University of Agricultural Sciences, ILCA, AFRINET, ICRAF, NARO, ASARECA and this improved visibility of the Faculty of Agriculture and Forestry. Prof. Sabiiti supervised 33 graduate students, 26 MSc and 7 PhDs and had over 150 publications by the time he retired. He supervised and supported several members of staff to attain doctorates and to raise through the ranks to become senior lecturers and associate professors. These include, Dr Denis Mpairwe, an Assoc. Prof and former Head, Department of Agricultural Production; Dr Justine Kasozi Nambi, Senior Lecturer in the Department of Agricultural Production; Dr C Katongole, Senior Lecturer in the Department of Agricultural Production, and Coordinator Centre for Waste Management; Dr Sylvester Katuromunda, Senior Lecturer in the Department of Agricultural Production; Dr Jeninah Karungi-Tumutegyereize, an Assoc. Prof. in the Department of Agricultural Production; Dr A. Amoding, Department of Agricultural Production; Dr W Ekere, Department of Agricultural Production (Retired); Dr. A. R. Turinawe, Department of Agribusiness and Natural Resource Economics; Dr O. Walekhwa, Department of Agribusiness and Natural Resource Economics (Deceased); Dr Okello, Senior Lecturer, CoVAB; Dr H. Kato, Associate Professor, Kyambogo University; and Dr S. Mugasi, ED, NAADS.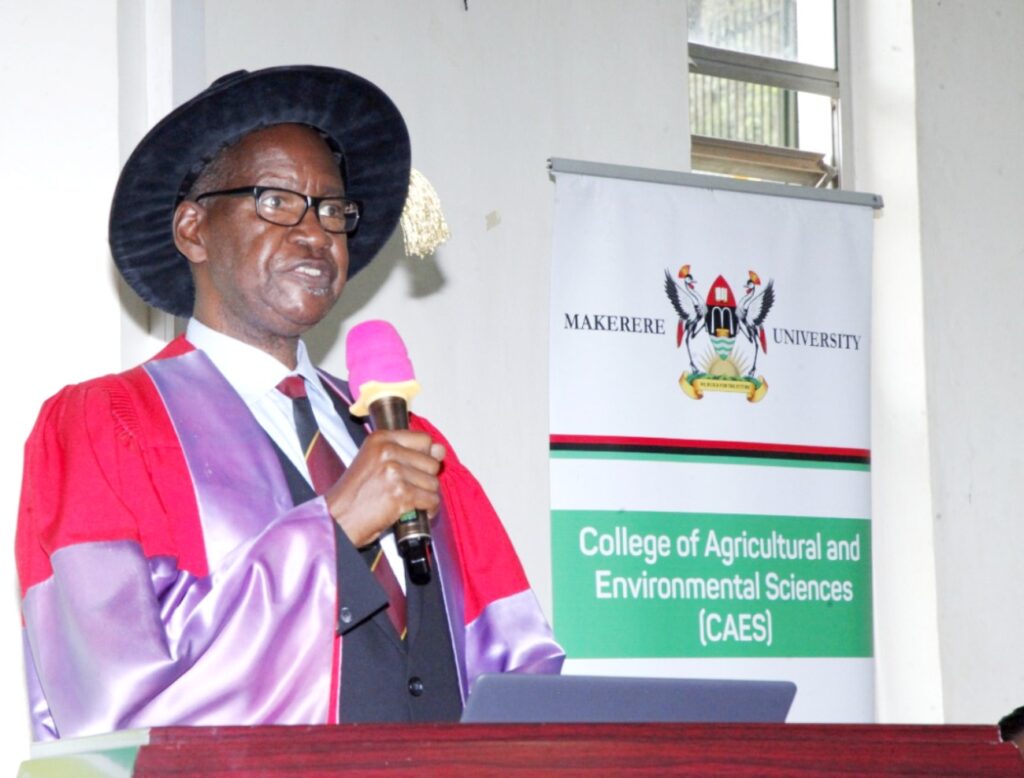 Curriculum Expansion
As Dean Faculty of Agriculture and Forestry, Prof. Sabiiti was instrumental in the review and expansion of academic programmes at CAES.  "There used to be one MSc in Agriculture with options but these would not be reflected on the degree certificate so we revised the old curriculum and proposed specialized MSc degrees of the various options, MSc Crop Science, MSc Soil Sciences, MSc Animal Science, and MSc Agricultural extension and this increased post graduate numbers. I led the development of a highly popular program –Masters in Agribusiness Management that combined science courses with agricultural economics to produce agribusiness entrepreneurs and make agriculture a rewarding business. We also revised the undergraduate degree programme from three: Bsc Agriculture, BSc Food Science and Technology and BSc Agricultural Engineering to over 10 programs," he noted. "By the time I handed over to the next Dean, Prof. Matete Bekunda in 2003, the Faculty was leading in Academic programmes, significant financial research funds, several publications, and staff with PhD as well as MSc."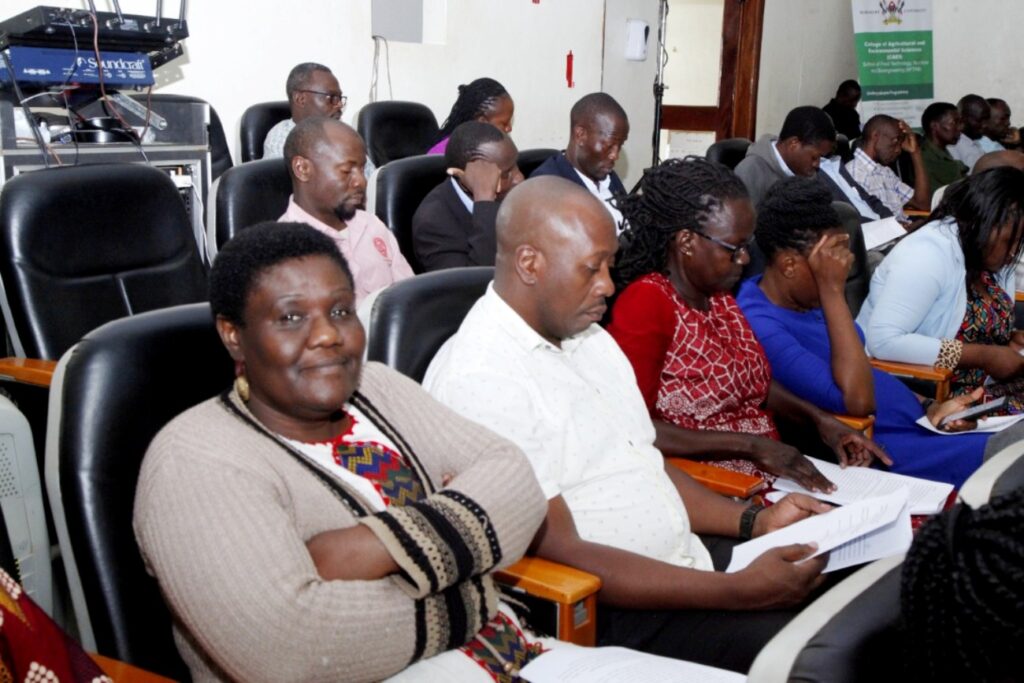 Administrative roles
Administratively, Prof. Sabiiti held several leadership positions spanning a period of nine years, 1993-2003. He served as Head, Department of Crop Sciences, and Dean – Faculty of Agriculture and Forestry (November 1994-2003). Recounting his experience, Prof. Sabiiti said it was during his period as Dean that the Faculty had unprecedented growth in terms of Infrastructural development – the evolution of two Faculties and a Research Institute, and academic programs (under /postgraduate programs). In 1998, the Faculty of Agriculture and Forestry split to two Faculties, Faculty of Agriculture and Faculty of Forestry and Nature Conservation. With NORAD support, a building/home was constructed to house the Faculty of Forestry and Nature Conservation. Kabanyolo University Farm also through a vigorous process was upgraded to Makerere University Agricultural Research Institute Kabanyoro (MUARIK). "With good collaboration with NARO, the Faculty benefited from World Bank funding for five years and the Continuing Agricultural Education Centre (CAEC) was constructed as well as a postgraduate building mainly for girls. Using some innovations, a football field was constructed at MUARIK. With this funding, several staff got further training for Masters and PhD and short courses thus building capacity," he noted. With savings from overhead costs from research and donor-funded projects, the then faculty was able to purchase for the first time a Leyland bus which is still functional-over 24 years), a small Tata bus, a tractor, a car for the Deputy Dean and restored Fish ponds at MUARIK. The other major purchase was about 100acres of land at Namalyagonja bordering MUARIK land. This was to be used for income generation from crop production, especially growing maize. According to Prof. Sabiiti, the idea behind purchasing more land was to prepare for the future plan to have a College and eventually an Agricultural University.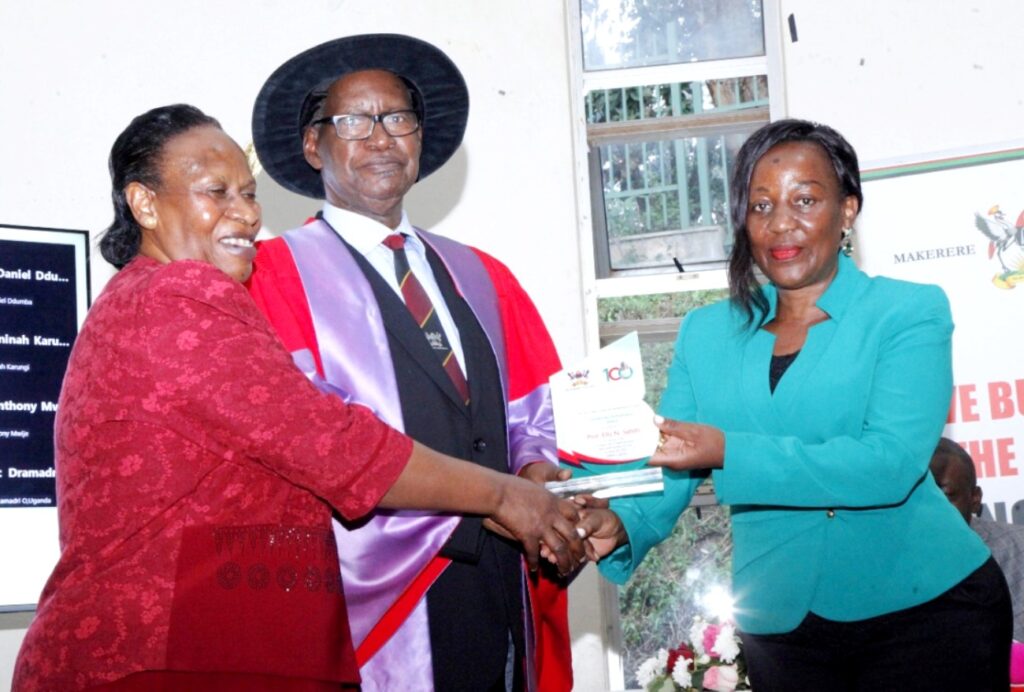 Other important contributions to the University
Prof. Sabiiti represented the Faculty of Agriculture in Senate. He also Coordinated the SIDA program he had initiated in 1999 to build PhD capacity for staff, improve lab equipment and enhance collaboration with Swedish Universities which was about 2m US$ for 15 years, and the Dryland husbandry Project based in Kazo, about US$850,000. He also served on Boards such NAADS, NEMA UNEB, UISTF /committees–I@Mak, where he had been appointed in his professional capacity. "The SIDA funding is one of my celebrated contributions to the College where we trained in joint collaboration with the Swedish University of Agriculture and produced 9 PhD staff, several MSc staff and also supplemented two staff to finish their PhDs (Drs Katuromunda and Obaa). "While in Senate, Prof. Sabiiti   participated in the formation of the Collegiate system at Makerere University. He also defended the approval for the establishment of the Agrostudies program between CAES and Israel Institute funded by the Israeli Government which has become very popular at Makerere and at other Ugandan Universities. He served as Chair for Professorial Inaugural Lectures for 14 years. He initiated collaboration between the University of Western Sydney, Australia and Makerere University 1995 todate where one PhD from CAES was sponsored by that University and she graduated this year in May 2022.  He spearheaded the establishment of the first Makerere University Centre of Excellence in Waste Management at MUARIK which was commissioned by the Swedish Ambassador to Uganda in 2017. It has state-of-the-art equipment for bio-waste research. The Centre was also supported by Edmonton Centre of excellence in Waste management, Edmonton, Canada, Bank of Uganda, Makerere University top management and CAES.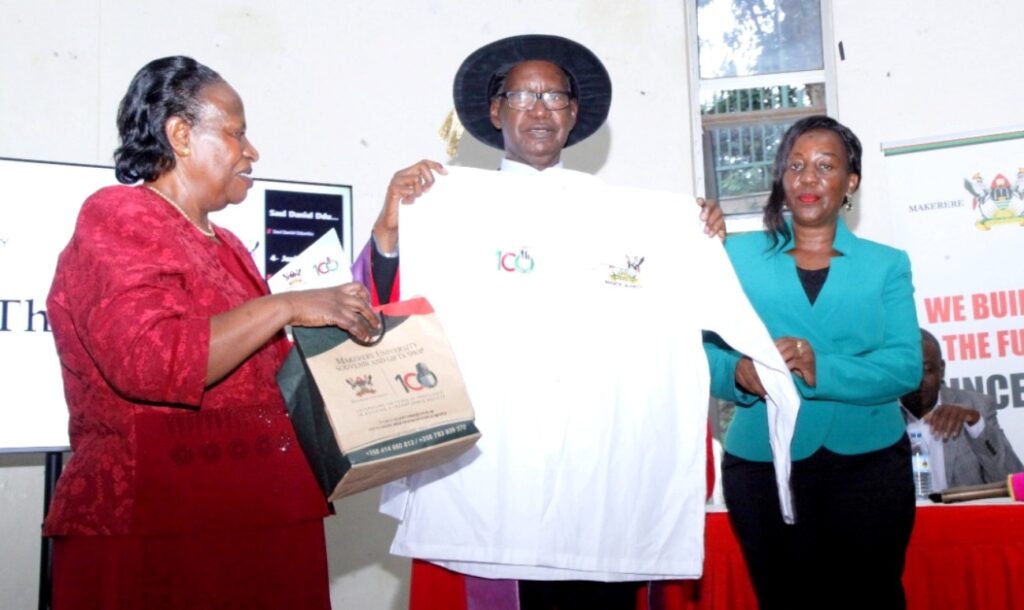 Recognition Awards based on performance as an Academician and administrator
While in service, Prof. Sabiiti received several awards, locally and internationally in recognition of his excellent performance. These include;
Makerere University Appreciation Award by the Vice Chancellor Prof. Barnabas Nawangwe in recognition of his distinguished and dedicated service to Makerere University, specifically for the leadership and devotion as Chairperson for the Professorial Inaugural Lectures Organizing Committee 2007-2021.
Was awarded the highest National award for Civilians as a Hero – Independence Golden Jubilee Medal by H.E. the President of the Republic of Uganda for his outstanding contribution in research, teaching, outreach, institutional building and administration and his loyalty to the Nation – 26th January 2017.
Appointed by the Board of Directors of the Association for Strengthening Agricultural Research in Eastern and Central Africa (ASARECA) as the 1st President of ASARECA General Assembly, December 2011 because of his outstanding contributions in agricultural research and served for two years.
Recognized by Makerere University in April 2015 for coordinating very successful research collaboration with SIDA financial support 2000-2015.
Winner of the Presidential Excellence award for Science, technology Education Excellence 2008 for outstanding contribution in the understanding of ecological dynamics of rangeland /grasslands and institutional development.
Winner of the Makerere University Vice Chancellor's Innovations and Academic Excellence Award 2007/2008 for transforming the living conditions of Pastoral communities in Kazo rangelands.
Received a Certificate of Recognition from Bishop Stuart University, Mbarara for his  outstanding and dedicated services to the University as its pioneer Chairperson of Council 2003-2018.
Received recognition (FELLOW) of the Uganda National Academy of Sciences (UNAS) for exemplary contribution to science and technology, 2004.
Received Recognition Award from the Faculty of Agriculture, Makerere University for having contributed significantly to the establishment of the Continuing Agricultural Education Centre (CAEC) in 2001.
Was awarded a golden plaque by the Faculty of Agriculture – Makerere University, in recognition of his outstanding leadership as Dean 1994 – 2003.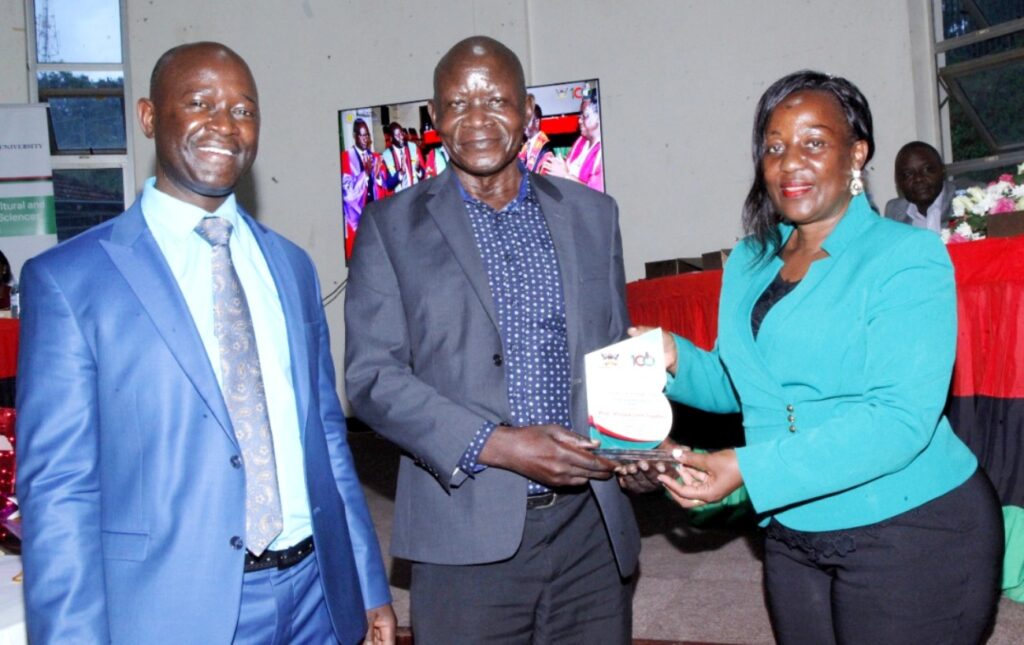 Regional Recognition
Elected Vice President, African Academy of Sciences based in Nairobi 2019 todate.
Recognized Fellow in 2007 of the African Academy of Sciences (AAS) based in Nairobi, Kenya for his outstanding scientific contribution in agronomy and Ecology.
Received recognition award for Distinguished Service as Chairman of the National Steering Committee and National Coordinator of the Dryland Husbandry Project, Uganda from 1995-2003 from the Organization for Social Science Research in Eastern and Southern Africa (OSSREA), July 2004.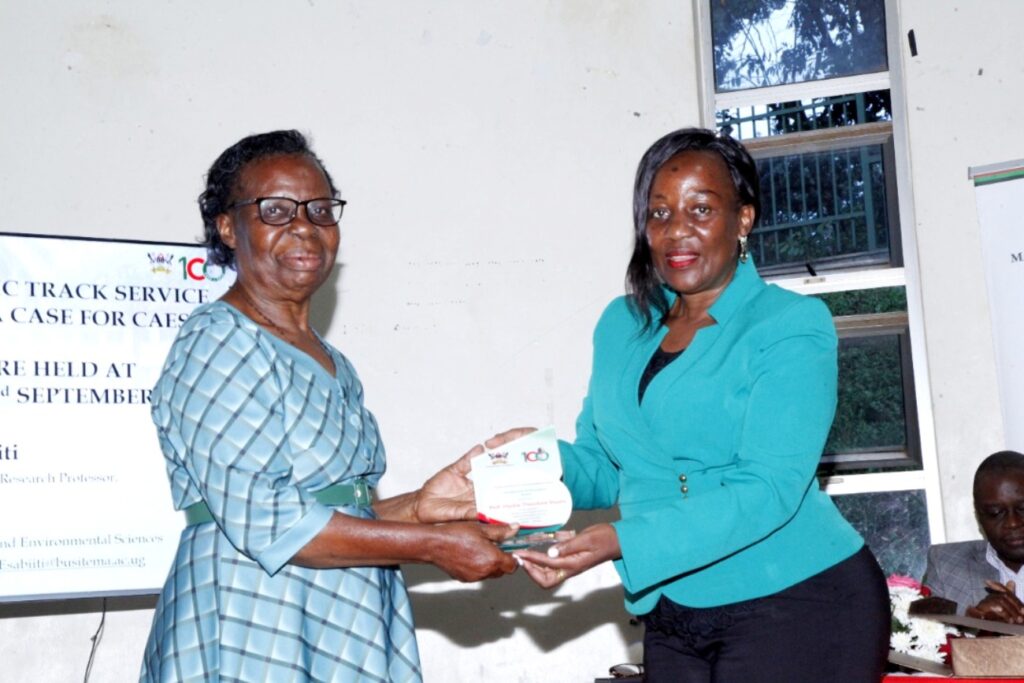 International Awards
Won the prestigious Fulbright Fellowship for Senior African Scholars 2005/16 offered by USA Department of State and was implemented at the Ohio State University and became a Fulbright Scholar 2016 to-date.
Elected a Fellow by the Governing Council of the Academy into The Third World Academy of Sciences (TWAS) 2001.
Received recognition award for extraordinary service to the Inter Academy Council as a Member of the Panel on Science and Technology Strategies for Improving Agricultura Productivity and food Security in Africa from the Board of Inter Academy Council, The Netherlands, 27th August 2004.
Appointed a TWAS Research Professor in Dec 2006 for five years by the Academy of Sciences for the developing World (TWAS) Secretariat based in Trieste, Italy and was hosted by the National University of Rwanda.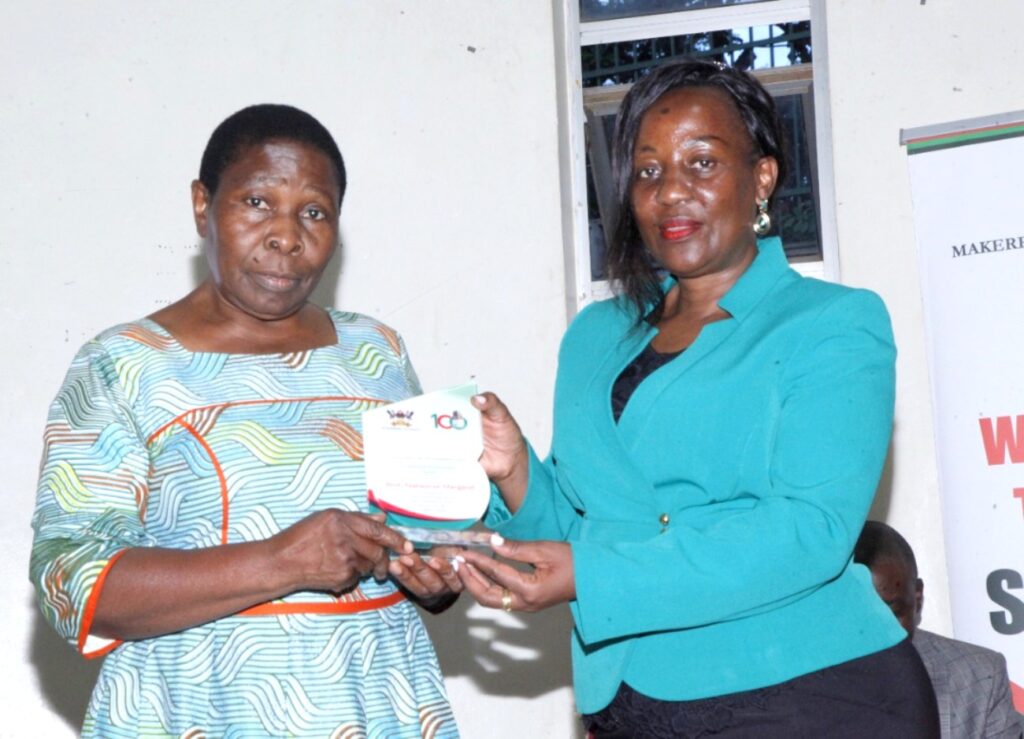 Extra Curricula Activities
Served on Busitema University Council from 2015-2021 and also Chaired Student Affairs and Disciplinary Committee and Appointments Board.
Appointed twice by Makerere University as Orator and presented citation for H.E. Yoweri Tibuhaburwa Kaguta Museveni for recognition of his contribution to education, agriculture, fight against HIV/Aids and was awarded D Laws (H.causa) 2019, and for the Distinguished Authorship Award for writing a dictionary-Katondoozi in local language – presented  to H.E. in 2020.
Appointed member of the Board of Trustees of the Uganda Independence Scholarships Trust Fund March 1999 to date. This is a Presidential Appointment.
Appointed Director on the National Agricultural Advisory Services (NAADS) board by the Minister of Agriculture, Animal Industry and Fisheries, 2002 to 2008.
Appointed by the Permanent Secretary, Ministry of Education and Sports to serve as Chairman of the Curriculum Subcommittee for the Agricultural Colleges in 2000 that reviewed the curriculum and recommended a two-year Diploma instead of three years.
Appointed by the Chancellor of Bishop Stuart University, Mbarara as the first Chairman to its Council, June 2003 to date.
Served as Chairman of the Agribusiness Advisory Committee between the Faculty of Agriculture and the Private Sector in Uganda to monitor a new Masters degree program in Agribusiness Management (1999- 2003).
Appointed by OSSREA as the National Co-coordinator, Dryland Husbandry Project funded by SIDA. The Faculties of Agriculture and Veterinary Medicine and MAAIF and NARO implemented the project from 1996 –2003.
Appointed by the Vice-Chancellor, Makerere University to the MU/Government Committee of 14 that prepared a document on Human Capacity building for decentralization supported by the Rockefeller Foundation in 1999/2000. The project attracted about US$17M from the Rockefeller Foundation, World Bank and Government of Uganda. The implementation committee became  I@Mak.com – Innovations at Makerere Committee.
Appointed by Ministry of Education and Sports as member of the Joint Commission for setting up the University of Agriculture and Environmental Sciences 1995-2002. The university has been established and is called Gulu University. He was also chairman of the Curriculum Committee that worked out the academic faculties and programs.
Appointed member Taskforce for setting up Agricultural University in the North, by the Prime Minister of Uganda, 1994.
 Elected the first President of the newly formed Association of Uganda Professional Agriculturalists (ASUPA) 2002.
Appointed board member of the Uganda National Examinations Board (UNEB) by the Minister of Education and Sports, 2002 to 2005 and was reappointed on the Board from 2006-2009.
Member of the Management Committee of the National Agricultural Research Organization (NARO) 1995-2003.
Member of the National Forum on the Plan for Modernization of Agriculture 1996-2003.
Member of the National Steering Committee for the Plan for Modernization of Agriculture1996-2003.
Appointed by Ministry of Agriculture to be Member of the National Steering Committee to Combat Desertification in Uganda, 1997 to 2010.
National Coordinator, Plant Genetic Resources Coordinating Committee, 1992 -1997.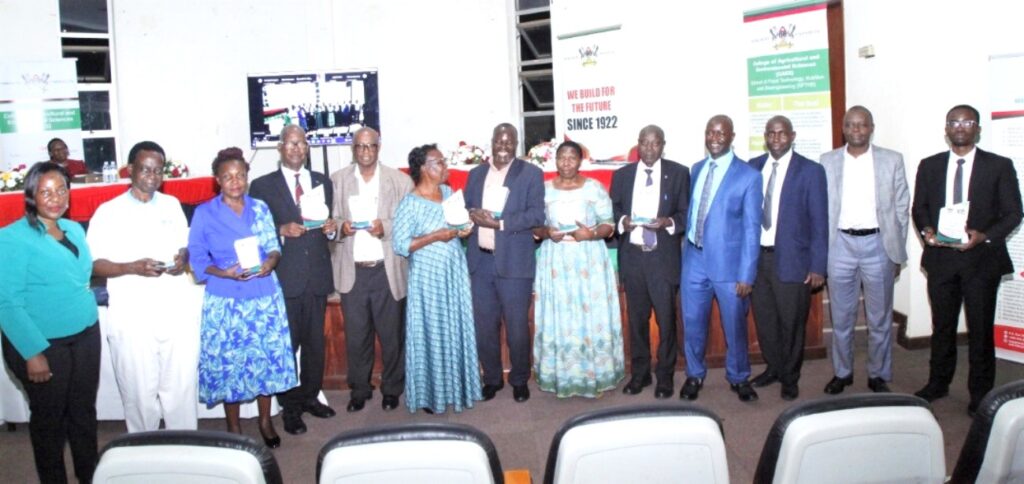 Prof. Sabiiti's advice to members of staff
While in service, work for the good of the institution and the good of others and you will be rewarded.  "As a Professor at Makerere, I had purpose to build human capital. As a Lecturer, you should always have purpose as to why you are teaching and supervising. I came to Makerere to teach and build others. Learn to sacrifice for the good of others."
Mentoring means being able to offer a helping hand to a fallen person or a person struggling with unseen challenges and you do it willingly without expecting rewards from that person. Your expectations from that person is to be a better person.
Makerere gives you the best environment to grow academically if you want to grow. Learn to love the institution and you will excel in whatever you do.
To the academic leaders, there is need to balance administration and academics. If you don't, you will be lost when you leave administration.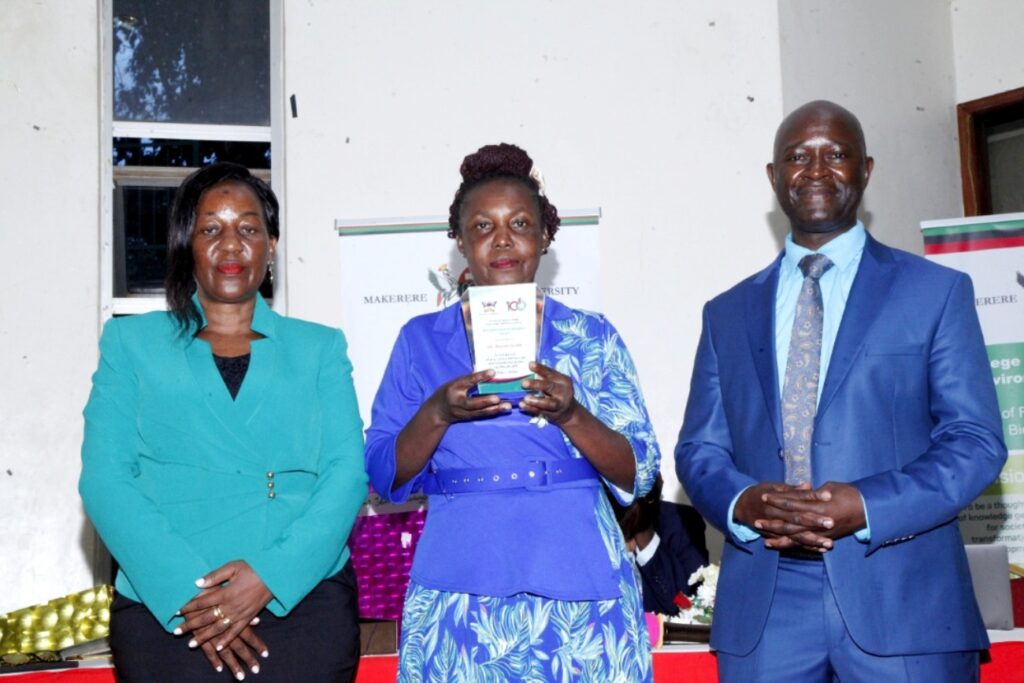 Prof. Sabiiti's thoughts on the future of CAES
Prof. Sabiiti implored staff to remain united with a common vision for the College. "Focus on growing CAES into a University of Agricultural & Environmental Sciences. Looking back, CAES has had steady developmental phases initially from the Faculty of Agriculture and Forestry to a College status and this has been possible through dedicated service of the various leaders and staff. This practice should be further deepened to turn CAES into a much bigger Institution with more Departments, Schools, Centers, Institutes that fit in the NDPIII and Uganda Vision of 2040. You have a very good Strategic Plan 2020-2030 which should now be regularly revised to focus on what you want to achieve. Use the capacity you have on ground to drive your Strategic Plan. You should all remain united with a common vision championed by your leaders if you want to attain higher levels of development."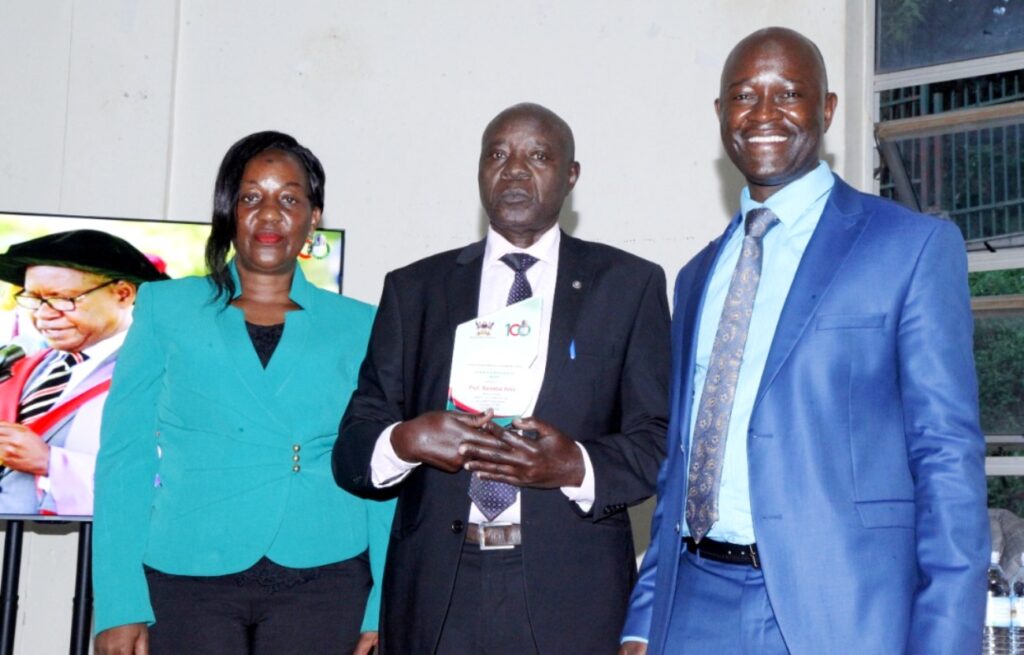 Appreciation
Prof. Sabiiti appreciated the Principal of CAES, Prof. Gorettie Nabanoga for inviting him to deliver his valedictory lecture, and the Deputy Principal, Prof. Yazhidi Bamutaze for coordinating the program.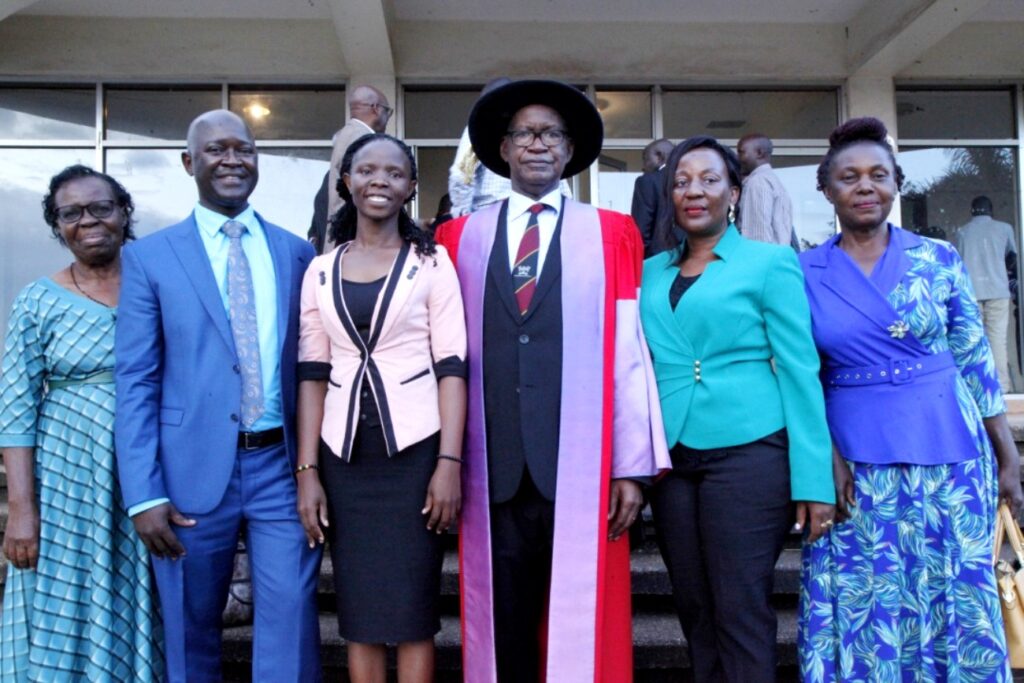 Recognition of retired staff
During the event, the Principal, CAES presented an award to Prof. Sabiiti in recognition of his distinguished service to Makerere University. The Principal, together with the Deputy Principal also presented appreciation awards to other retired members of staff in recognition of their service to Makerere. These included; Prof. Bareeba Felix, Prof. Tenywa Moses, Prof. Hyuha Theodora, Prof. Ssembajjwe Gombya, Prof. William Kyamuhangire, Prof. Nabasirye Margaret, Prof. Mutetikka David, Prof. Tenywa John Stephen, Dr Matsiko Francis, Dr Okiror John James, Dr Nagadya Harriet, Dr Christine Magala Nyago, Dr Michael Iwadra, Ms. Nanziri Sarah, Ms. Kawooya Teddy Mary, Mr. Eugene Manda, Mr. Tibakuzira Arnest, Mr. Emmanuel Nabyama, Ms. Toepista Namayanja, Everst Emuron, and Ms. Benny Kaitesi.
The Principal appreciated Prof. Elly Sabiiti and the other retirees for serving Makerere with utmost diligence. "It's because of their sacrifices that CAES has grown and excelled in many aspects," she noted.
The Valedictory Lecture was moderated by Dr Patrick Byakagaba, a member of staff at CAES.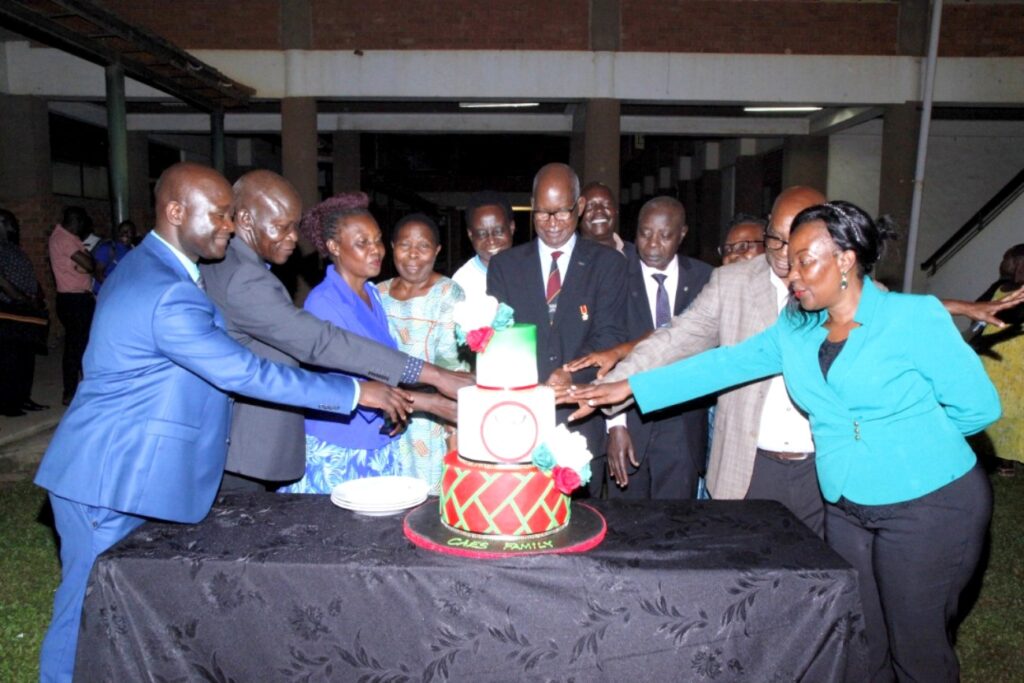 Full presentation attached below.
MRC/FCDO African Research Leader Scheme 2023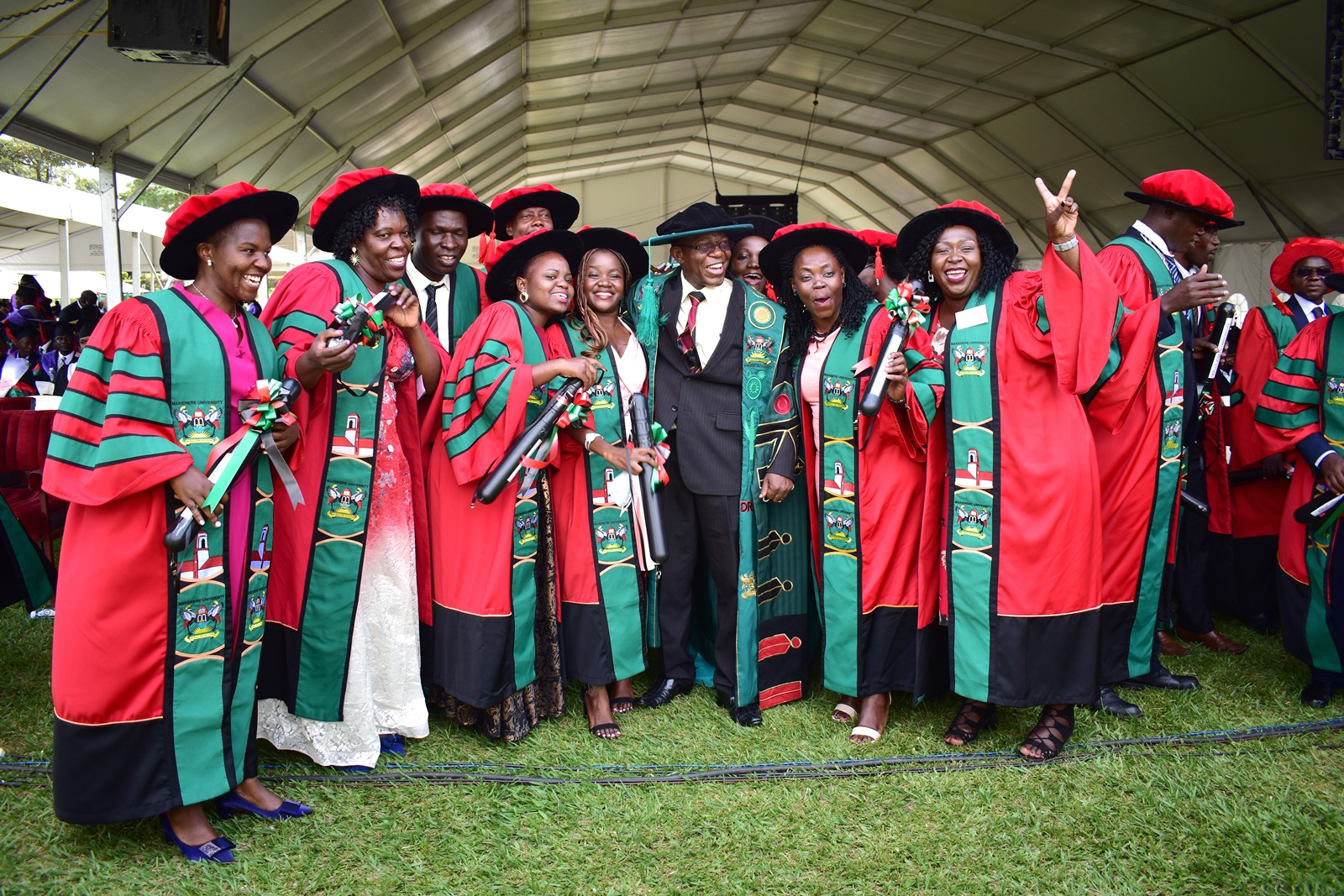 The Medical Research Council (MRC) has now launched a further call to support and develop 'rising star' African Research Leaders. This is a prestigious award, jointly funded by the MRC and the Foreign, Commonwealth and Development Office (FCDO).
The aim of the scheme is to strengthen research leadership across sub-Saharan Africa by attracting and retaining exceptionally talented individuals who will lead high quality programmes of research on key global health issues pertinent to the region and beyond. As part of the scheme the African Research Leader should be supported by a strong linkage with a UK partner/mentor.
The closing date for applications is 1st December 2022.
Please see the link below for further information on the scheme and guidance on how to apply:
Dr. Perpetra Akite wins British Ecological Society Marsh Award for Ecologists in Africa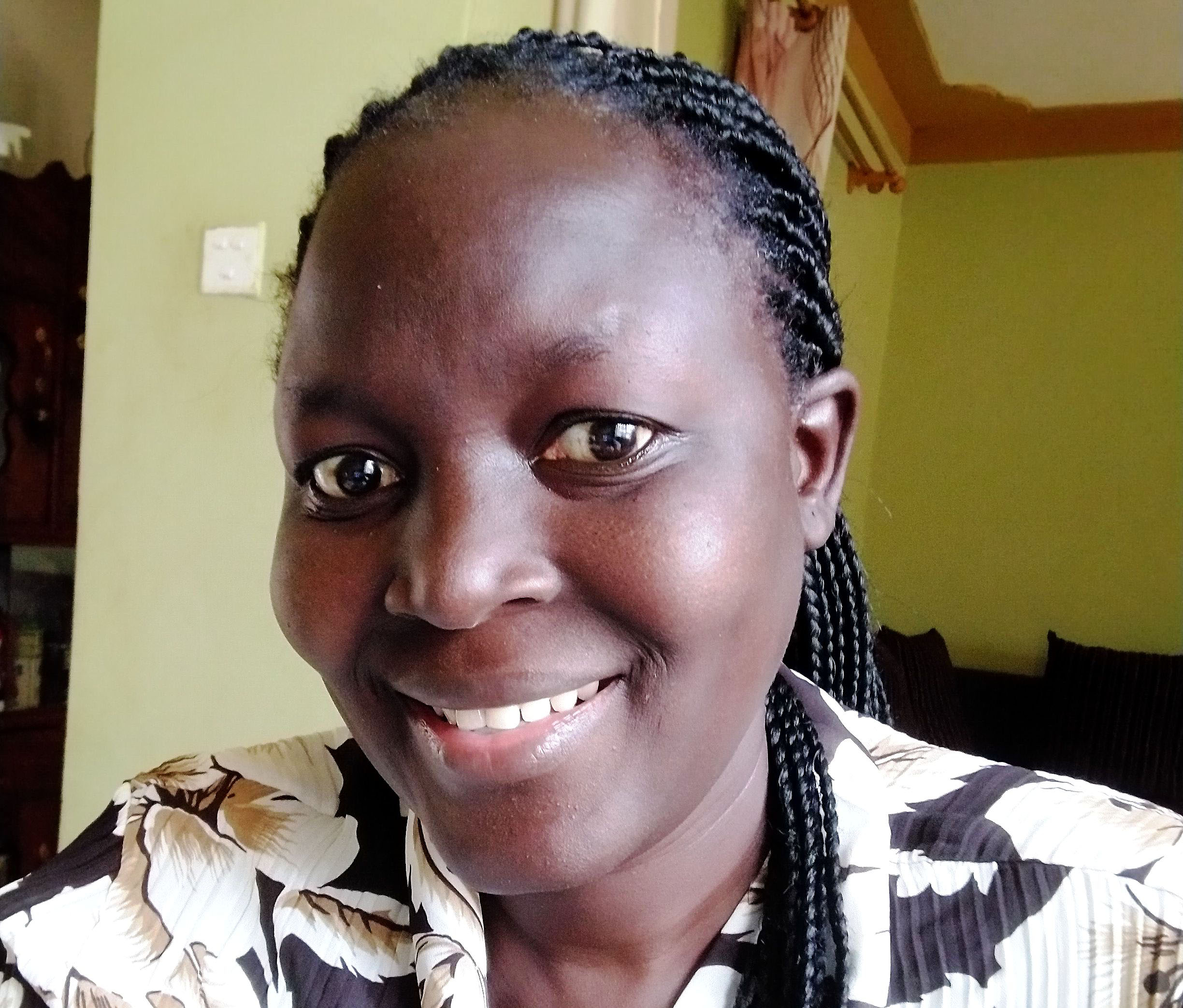 Dr. Perpetra Akite has been awarded the Marsh Award for Ecologists in Africa.  This prize aims to celebrate the significant scientific achievements of African ecologists and raise their profile in the UK. It is provided by the Marsh Charitable Trust and administered by the British Ecological Society.
Dr. Akite is one of Uganda's leading entomologists and experts in butterflies. She has made important advances in improving knowledge around insects in Uganda, contributing to assessing and mapping key ecologically sensitive species in the country. She has even had a moth named after her.  
Dr. Akite is also passionate about passing on her knowledge to younger generations and takes part in a great deal of outreach activities at both school and university level. Her goal is to encourage more young people – especially African girls – to begin a career in science.
The winners will be presented with their prizes during a ceremony held at the BES Annual Meeting which runs from 18th – 21st December in Edinburgh. The meeting will bring together over 1000 ecologists (in person and online) to discuss the latest advances in ecological research across the whole discipline.