New Research Affirms Need to Engage Communities During Pandemics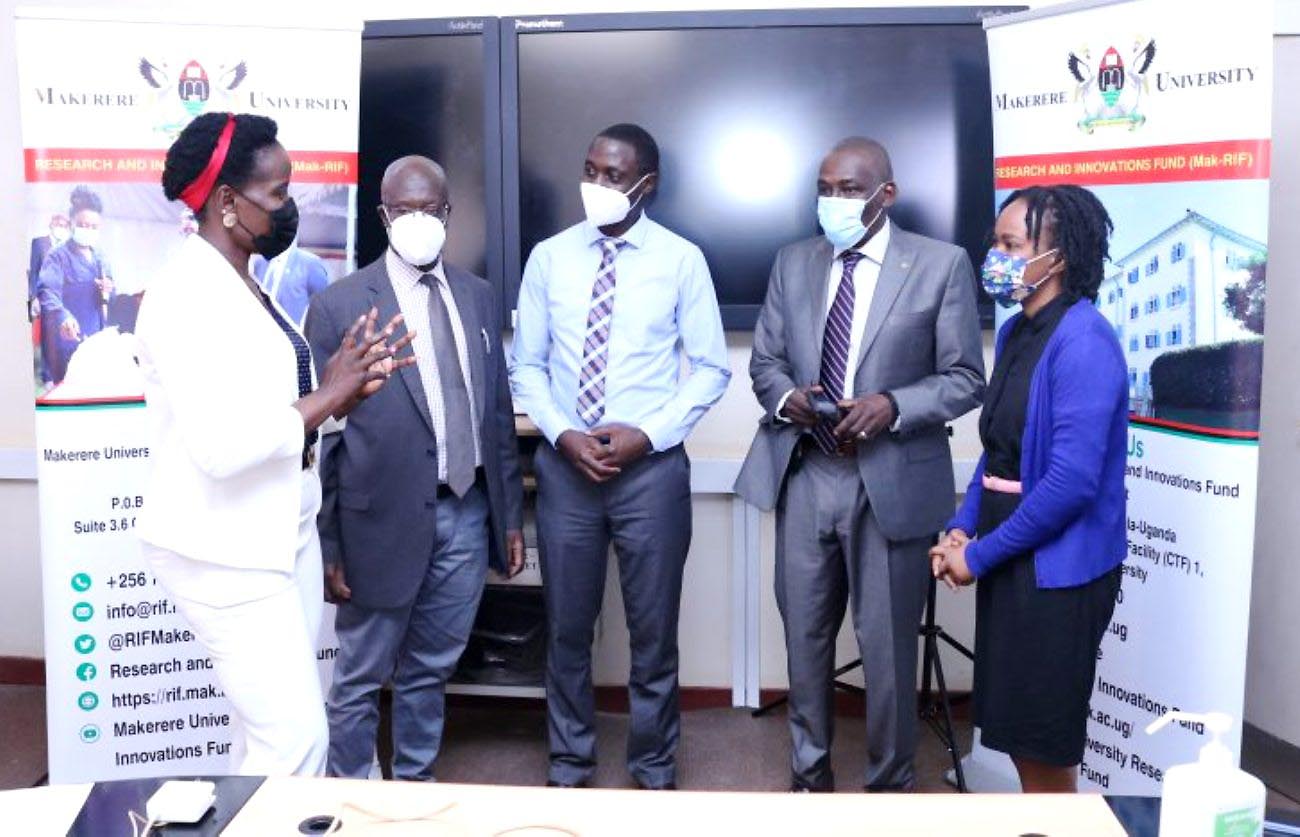 By Racheal Ninsiima
Early on in the COVID-19 pandemic, anecdotal reports in popular media suggested that there was low risk perception of the disease among communities and hesitancy to implement prevention and mitigation measures. The Government of Uganda mostly employed a top-down approach in implementing COVID-19 prevention and mitigation measures, with limited meaningful community engagement as part of the response. Consequently, this left many people unconvinced about the existence of the pandemic and relevance of the mitigation measures. As such, there was negative perception of the mitigation measures and a reluctance to implement them.
These observations were revealed in a new study titled: 'Owning our future through community engagement: enhancing uptake of COVID-19 prevention and mitigation measures' whose research findings were disseminated on 3rd August 2021 at Makerere University's College of Health Sciences (MakCHS). The study was conducted between November 2020 and January 2021 by a team of researchers led by Prof. Nelson Sewankambo as Principal Investigator. Others were: Dr. David Kaawa-Mafigiri from Makerere University's College of Humanities and Dr. Daniel Semakula from MakCHS. The study, conducted in Nakawa and Kawempe divisions of Kampala, aimed to assess the prevailing attitudes and perceptions towards COVID-19 mitigation measures; the likelihood of accepting a potential COVID-19 vaccine and the impact of the disease on livelihoods among vulnerable populations in Kampala. It was funded by the Government of the Republic of Uganda through the Makerere University Research and Innovations Fund (MakRIF).
During the dissemination, Prof. Sewankambo told participants that since the onset of the COVID-19 pandemic in Uganda, there has hardly been any community engagement to empower individuals, households and communities to take charge of their health and social wellbeing.
"We know that community engagement was a success feature in controlling the Ebola Virus Disease epidemics in Uganda, Democratic Republic of Congo and West Africa. However, the impact of community engagement in the COVID-19 pandemic is unknown for policy and action," Prof Sewankambo said.
Therefore, the study hypothesized that the success of any measures against the COVID-19 pandemic required community participation, ownership and sustainability of the efforts at grassroots levels.
Key Findings
Using survey questionnaires, household conversations, focus group discussions and in-depth interviews, over 1,200 men, women and children aged above 12 in 858 households were examined. Survey results indicate that majority of the participants were aware of COVID-19 prevention measures with use of face masks being most renown (n=768 (90.57%)) followed by handwashing (n=743 (87.62%)). Others were: use of an alcohol-based sanitizer (n=537 (63.33%)), avoiding crowds (n= 491 (57.9%)), staying at home (n= 355 (41.86%)) and avoiding physical greetings (n=326 (38.44%)).
However, despite being aware of these prevention measures, Dr. Semakula reported that adherence substantially reduced by month eight of the pandemic. For example, majority (n= 675 (80%)) did not wear masks at all, or wore them inappropriately such as under their chins, or foreheads or partially covering the mouth by month eight of the pandemic. Similarly, only a small fraction (n=130 (15.6%)) of participants washed their hands (with or without soap) regularly when the opportunity presented, e.g., after greeting visitors, touching unhygienic objects, or visiting washrooms.
Please click the embedded video below to watch proceedings of the research dissemination
---
---
Makerere Medical Journal: Golden Jubilee Edition 2022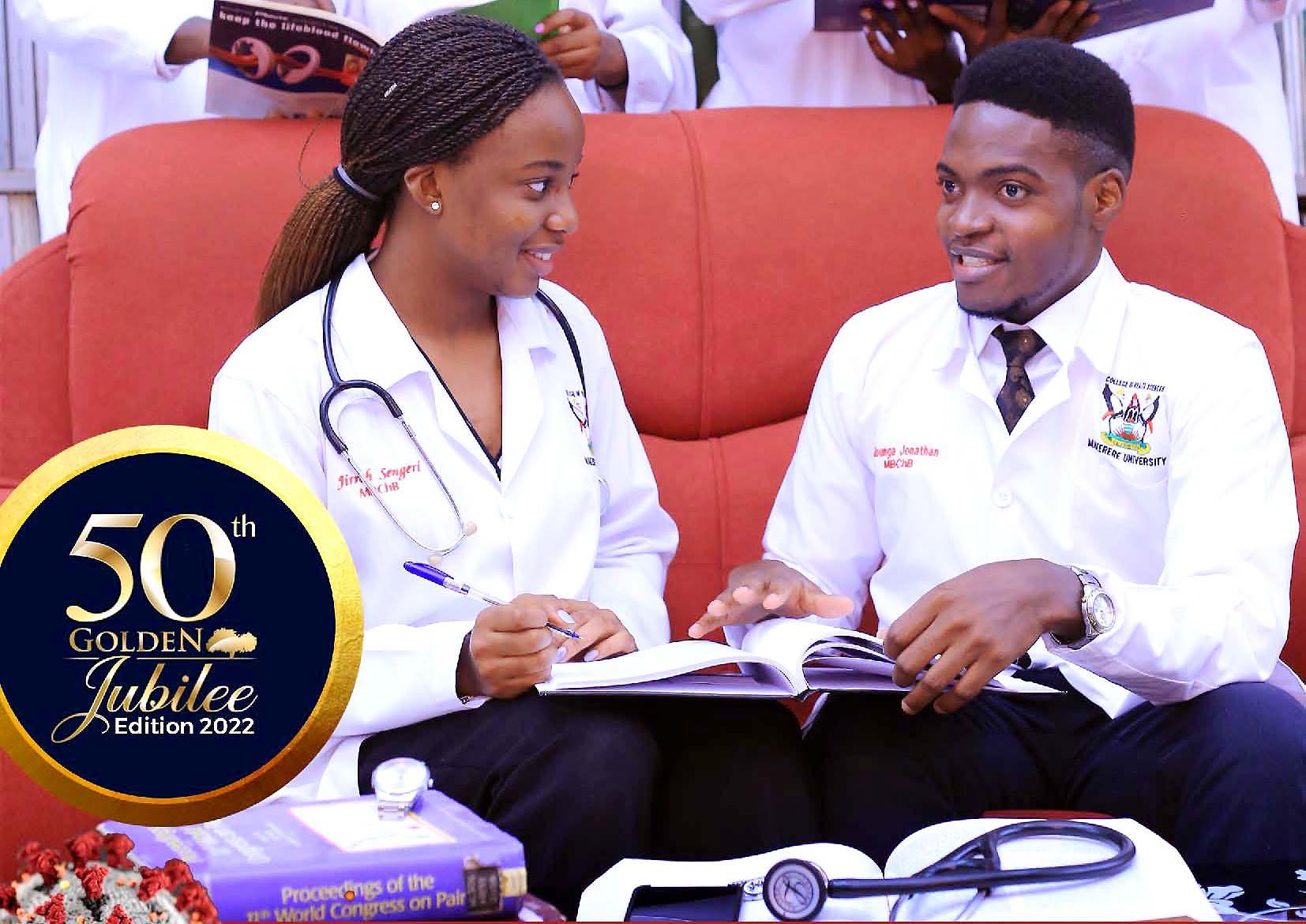 It's with great pleasure that I welcome you to the Golden Jubilee edition of this phenomenal journal. Yes, The Makerere Medical Journal marks 50 years of publication with this year's edition and all this has been made possible by the endless efforts and contributions of the Makerere University College of Health Sciences Staff and students because without your research submissions and financial support, the journal wouldn't have made it this far. To you reading this, thank you for contributing to the sustainability of this great project, year in year out.
Here's a quote to ponder on as you delve into this year's well-crafted articles and it's by Zora Hurston (1891-1960), "Research is formalized curiosity. It is poking and prying with a purpose." And doesn't that just define our purpose as researchers?!
This edition's articles cover pertinent topics ranging from Antimicrobial Stewardship, COVID-19 interventions, Oral Health amongst others. It also features student projects, write-ups on student-led organizations and societies that are making a difference in the life of a health sciences' student and many more interesting writings. Featured in this issue are international manuscripts from countries like Nigeria and we were also honored to work with other universities within the country and feature some of their students' articles.
I would like to extend my most sincere gratitude to my team of editors that engaged in a rigorous peer review process to ensure that the articles published are up to standard. As the editorial team, we are quite pleased to see the number of undergraduates involved in research steadily increasing and all the efforts that have been put in by the different stakeholders to see this happen are commendable.
With that said, I hope you enjoy every second of your read!!!
LINDA ATULINDA,
MBChB IV
EDITOR-IN-CHIEF,
Research and Writers' Club 2021-2022
Call for Applications: HEPI Masters Support Fellowship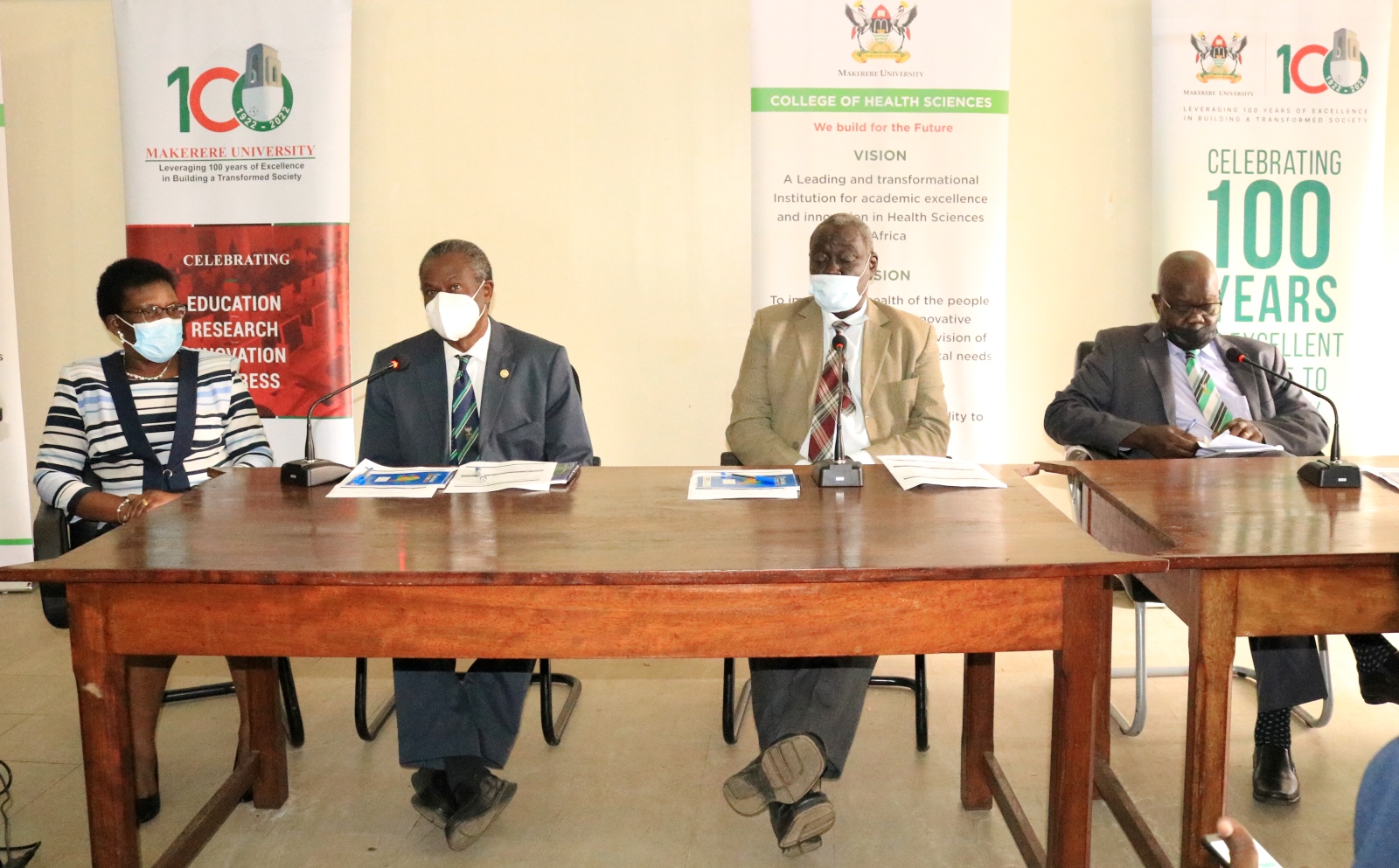 Applications are invited for the Health Professional Education Partnership Initiative (HEPI-SHSSU) Masters fellowship programme support from postgraduate students of:
Makerere University College of Health Sciences (MakCHS)
Kabale University School of Medicine
Clarke International University
Faculty of Health Sciences, Busitema University
The programme will support graduates in their final year of training leading to the award of a Masters degree on any of the Master's graduate training programs at the stated University for a maximum of 19 successful candidates.
The closing date for the receipt of applications is 30th September 2022.
Inquiries and Applications must be submitted to hepishssu@gmail.com
See attachment for more details 
Call for Applications: Faculty Research Training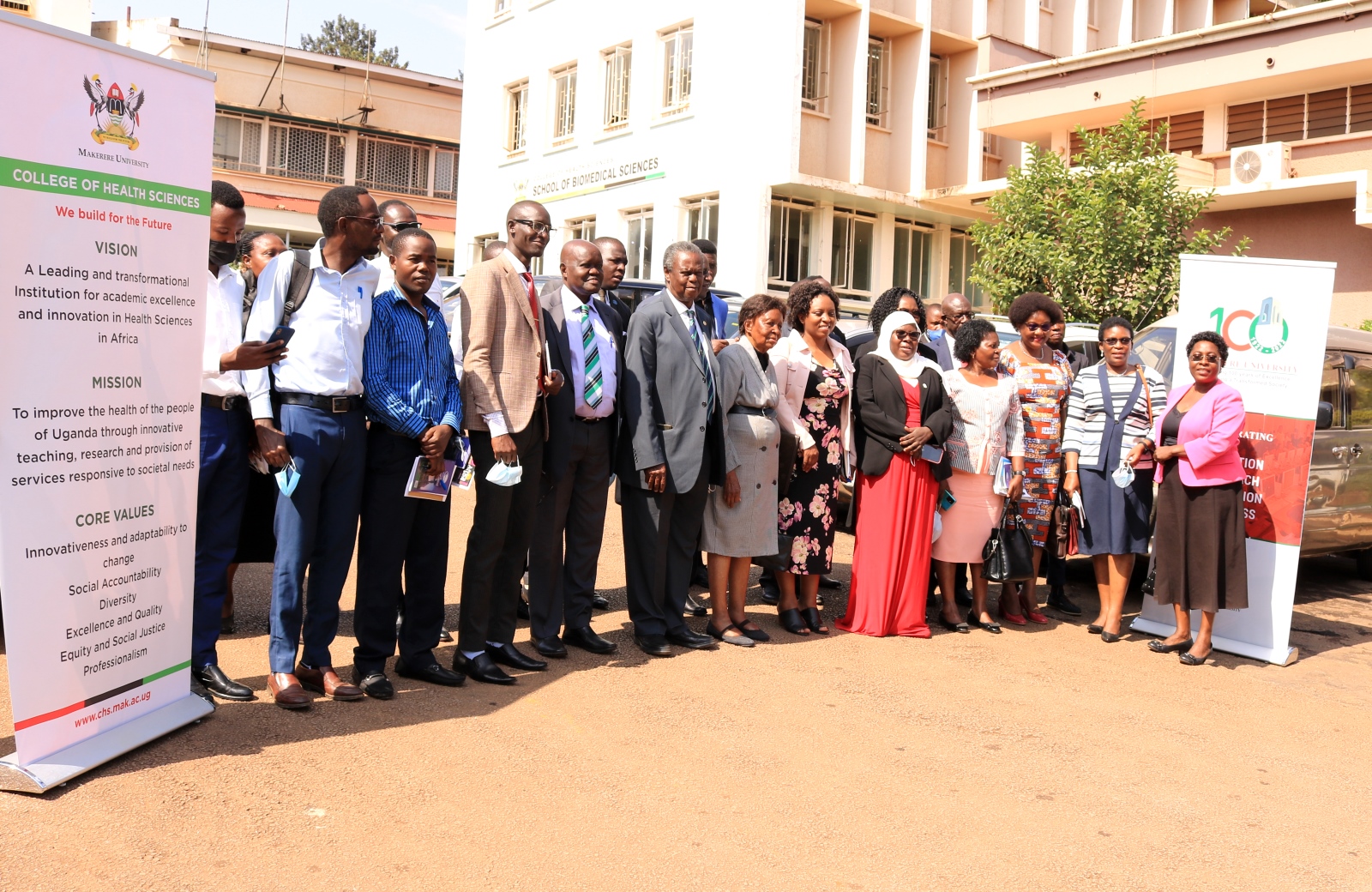 Applications are invited from faculty at Makerere University College of Health Sciences, Kabale School of Medicine, and Clarke International University to undertake training in research.
Limited research funding will be available for research focusing on community-based, clinical, operational, health professions education, epidemiological, biomedical, and research in Communicable Diseases (e.g. HIV/AIDS, malaria, tuberculosis, etc.) or non-communicable diseases of importance to Uganda.
Up to 15 applicants will be selected and they will undergo a brief (2 days) didactic training in research proposal development prior to embarking on their research projects. Up to 4,000 US dollars per applicant (depending on budget) will be available to support the research.
The closing date for the receipt of applications is 3rd October 2022.
Inquiries can be forwarded to the PI, HEPISU Program on hepishssu@gmail.com
See attachment for more details