Unfinished Journey, Memories of the Road Travelled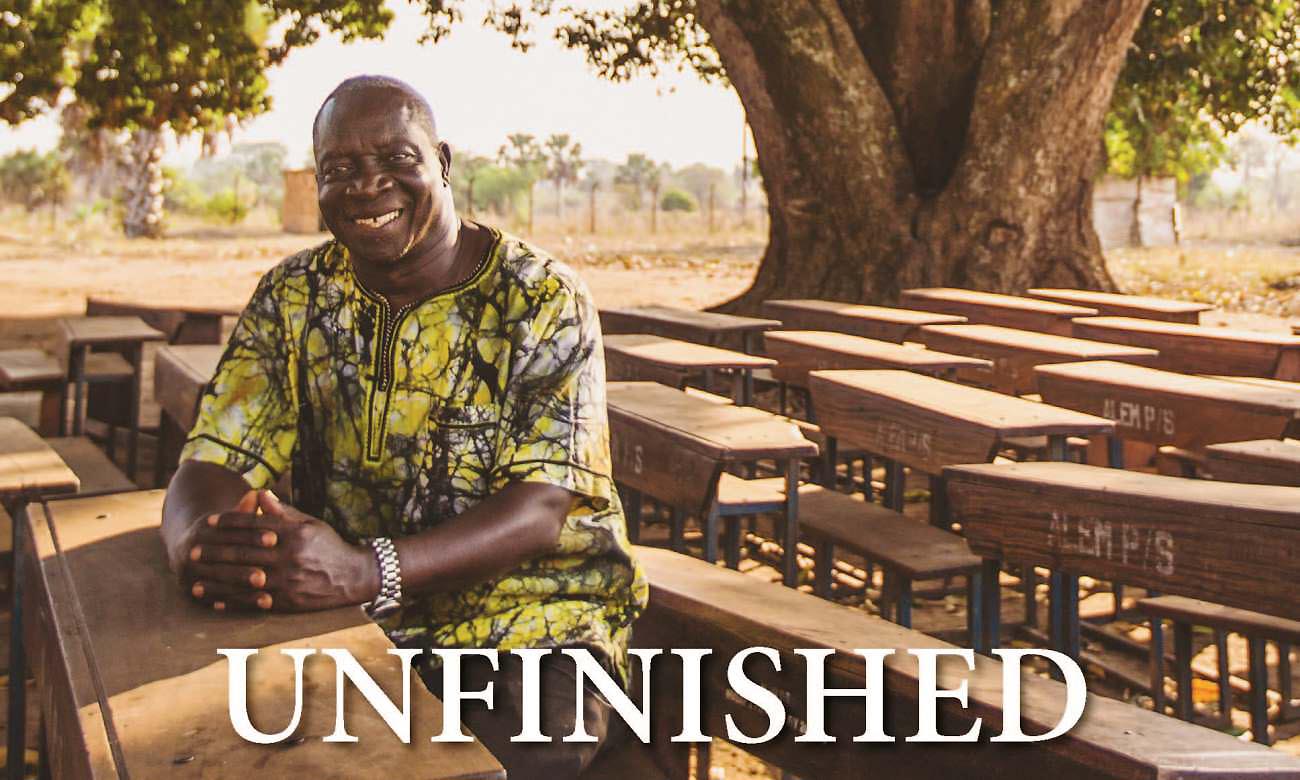 To motivate any Ugandan person to strive in their education, there is only one household name that needs mention: 'Makerere University'. Occasionally, students from Makerere would visit us at Namilyango College, and you could see their pride. How I wanted to become one of them! All of my teachers at Holy Angels and Namilyango, and possibly even in primary school too, had charmed and inspired us with stories of this great institution, and held out the possibility that, with hard work and good marks, we too might one day reach this great beacon of learning, opportunity and enlightenment. There was such drive from all of our teachers: 'Don't spoil our record. You must work hard and go to Makerere.' Indeed, attending Namilyango, one of the country's top schools, I had always known that I would most likely go to Makerere.
So, Makerere was always my dream. But finally reaching that pinnacle for me felt almost an anticlimax.
Although I had performed very well in my O Level exams, my results in the university entrance examinations were lacklustre. The newspaper published a list of the national examination results, however, and my whole village was in uproar. My name was at the top of the list! It was not because my results were brilliant, as my clan mistakenly believed, but because Adipala topped the alphabetical list of names. Next to my name were those proud initials: 'NGO', for Namilyango. Even when I went to the university, many people knew me already as that boy at the top of the list from NGO.
Naturally, my first choice was to study medicine because, in the mindset we were brought up with at school, this represented the pinnacle of achievement. In our education system and our communities, there was pride in becoming a medical doctor. But I had not performed well enough to get into the medical school at Makerere, and was instead admitted into the Faculty of Agriculture.
I had also applied for a British Commonwealth Scholarship and, through that, had been admitted to the school of medicine at the University of Ibadan in Nigeria, as well as to one of the southern African universities, perhaps in Lesotho or Botswana, to study veterinary medicine. I was planning to go to Ibadan, but the academic year started earlier at Makerere than it did in Ibadan, so I decided to join the first few weeks of the programme at Makerere, although it was never really my intention to train as an agriculturalist.
I joined the faculty of agriculture at Makerere as an under-graduate in 1973. Arriving on the campus, even though I was not interested academically, I couldn't help but be infected by the general buzz in the atmosphere, just thinking about where I was! We freshers had long been anticipating this; to find ourselves here was the attainment of a dream that had been nurtured over the years by our school teachers and held up as the ultimate achievement. The world was now opening up to us, and anything was possible. The class itself was not the striking thing. It was more about coming of age, leaving school behind, meeting all the other girls and boys, my fellow Makerereans, and stepping forward on the path of life.
All that changed with the first class we had, which was mycology: the study of mushrooms. It was one of the most beautiful classes I have ever attended. We looked at infected plants under the microscope, examining the cellular patterns of the fungi, and the infected plant tissues. Our lecturer, Prof. Alphonse Emechebe, speaking in a musical Nigerian accent, related the fungi to our bodies as well. I could only compare his teaching to that of Mr. Epau in Primary 6. Tapping his toe on the floor to emphasize his points as he spoke, his musical voice echoing in the wood-panelled first-year lecture room, this plant pathologist and mycologist engaged everybody in the class. He was teaching a difficult subject but he made it exciting, and animated our minds with examples we could all relate to: the ringworm that itches in your hair as a child; the fungal diseases that can spread to your testicles and feet. He drew connections between things: 'The fungus you are looking at is both edible, as in the mushrooms you eat, and can cause disease.' Learning all the taxonomies and the Latin scientific names got me excited. I loved his approach to teaching, and his passion for his subject was infectious. This man loved what he was doing. Because of this teacher, I decided to remain at Makerere and do agriculture, and I have never regretted it…
Click here for the full version of Prof. Adipala Ekwamu's new publication; Unfinished Journey, Memories of the road travelled
UNMA Advisory on Agriculture and Food Security Jun-Aug 2021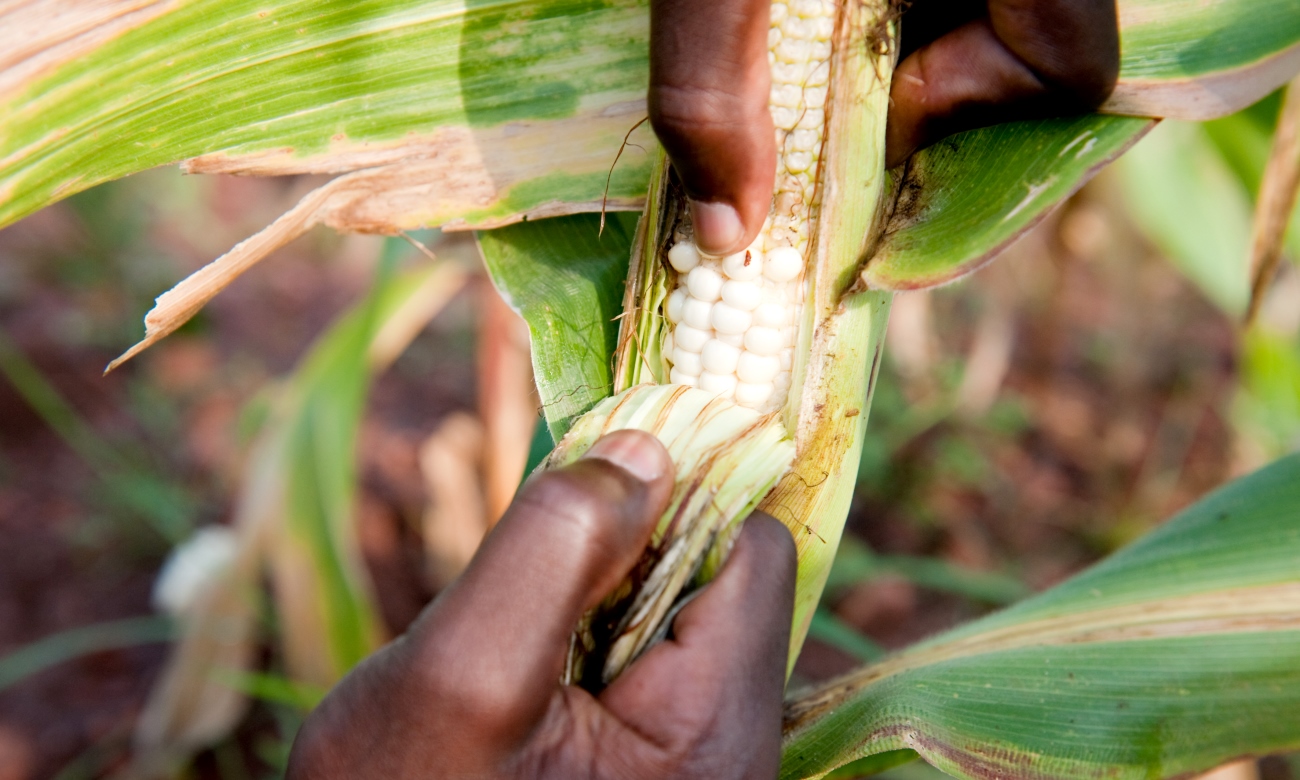 The Uganda National Meteorological Authority (UNMA) on 7th June 2021 released the seasonal rainfall outlook for the June-July-August (JJA) 2021 period. Contained in the outlook were advisories to various strategic sectors of the economy.
Particularly, the advisory to the Agriculture and Food Security sector was;
JJA season is often part of the normal dry season in the areas of South-western, western, parts of the eastern, and central Uganda. The farming communities in these areas are therefore advised to be vigilant during post-harvest handling by considering proper drying of the harvest on clean surfaces, use of tarpaulins and drying on racks;
Preparation of good storage facilities of produce to avoid compromising on quality and safety;
Channeling of the run-off water into the gardens in order to maximize on the soil moisture conservation;
For those areas where near normal to above normal rainfall is expected (most parts of northern and eastern Uganda), farmers are encouraged to continue with regular weeding, pest and disease surveillance and control;
Due to the expected enhanced rainfall in those areas, water logging and proliferation of fungal and bacterial crop diseases are likely to occur.
Open drainage channels around household and gardens to reduce risks from stagnant water causing damage to root tuber crops;
Flash floods and waterlogging are highly anticipated to occur in low lying areas expected to receive enhanced rainfall such as Katakwi and Kapelebyong. Therefore, communities are encouraged to keep watch over their crops, animals and property;
In Karamoja sub-region, where wetter conditions are expected, the pastoral communities are advised to diversify into boosting the production of cereals (sorghum, millet, and maize), beans, and ground nuts and sustain pasture availability for livestock.
Please see Downloads for the detailed outlook.
4th Call For Applications: MURBS Departmental Ambassadors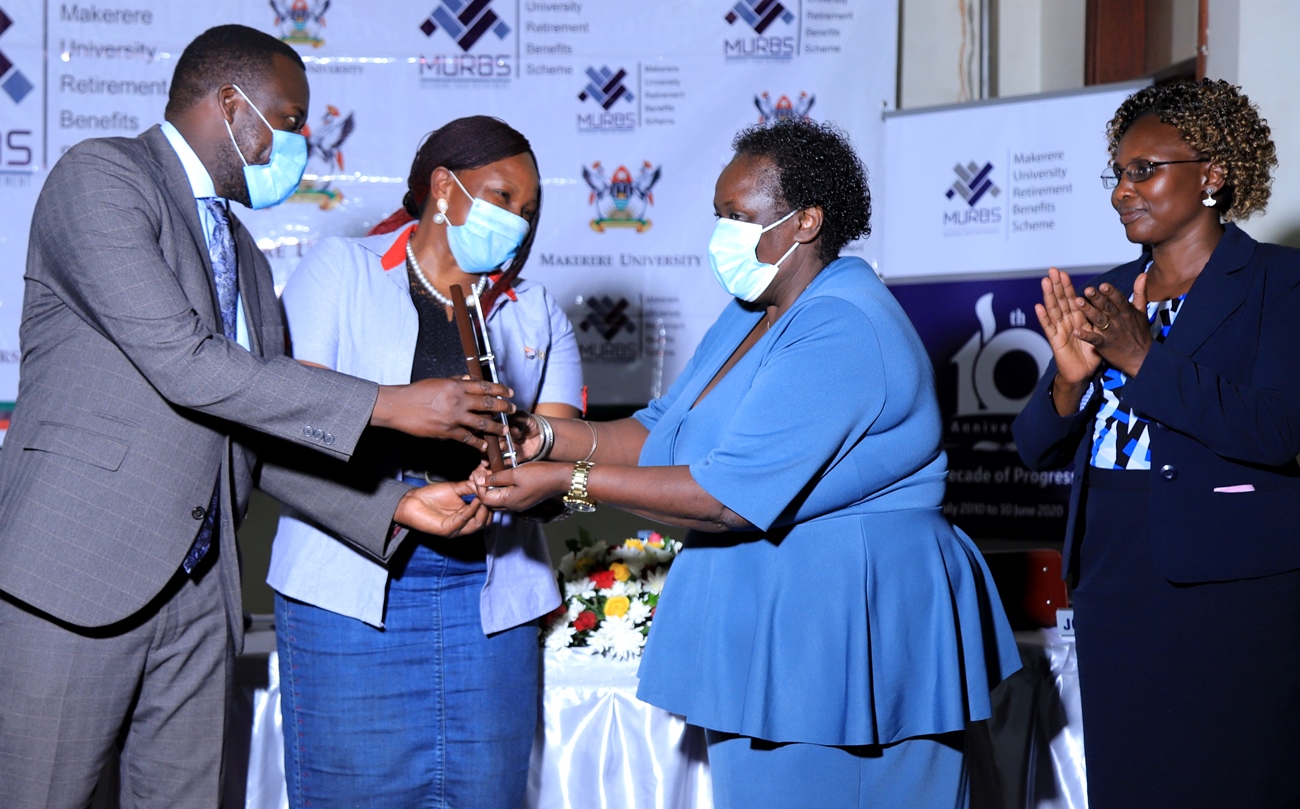 In February 2018, the Makerere University Retirement Benefits Scheme (MURBS) launched the Departmental Ambassadors Programme. MURBS hopes to use this Ambassadors Programme to engage more directly with its membership and enhance member education. MURBS further perceives this Programme as a means to mitigate succession planning risks.
MURBS Fund Value continues to grow, and as at 31st March 2021, it stood at Ushs 235.5bn as compared to Ushs 209.6bn as at 30th June 2020. Given this growth, there is increased need for prospective Trustees, who are well equipped with relevant knowledge and skills, and with practical exposure to the management and governance of MURBS.
Eligibility
Must be employed by the University on permanent terms
Must be an Active Member of the Scheme (currently contributing to the Scheme) and appear on the Official Register of the MURBS Active Membership as at 30th April 2021.
Must be willing to commit time to trainings and other ambassadorial activities organised by the Scheme.
Mode of training for 4th Cohort of Ambassadors
Training for this (4th) Cohort of Ambassadors is envisaged to be conducted over the zoom online platform only, due to Covid-19 restrictions. The Scheme does not envisage any face-to-face interactions.
Tenure of Office & Termination or Withdrawal
There is no tenure of office for the Departmental Ambassador. As long as a member is willing to continue serving as an Ambassador, and the Ambassador continues to satisfy the eligibility criteria above, she or he will remain a MURBS Ambassador.
How to Apply
Interested members should complete the MURBS Departmental Ambassador Application Form 01-0218. The completed Form together with the requested attachments should be sent to info[at]murbs.mak.ac.ug and copy to wilber.naigambi[at]mak.ac.ug no later than 5:00 p.m. on Monday, 14th June 2021. We discourage hand delivery of applications.
Confirmation/Approval Process
MURBS shall acknowledge receipt of each application received within 12 hours and will respond to the applicants to confirm the status of their application in writing (by e-mail). Upon approval of the application, the name of the approved Ambassador together with the Department and School/Unit will be updated on the list of the MURBS Departmental Ambassadors in the Group 4 category and published on the MURBS website.
NOTE: There is no limit as to the number of ambassadors that MURBS can have in a department.
Please see Downloads for the detailed call and application form.
Chair Council Communication on Closure of Makerere University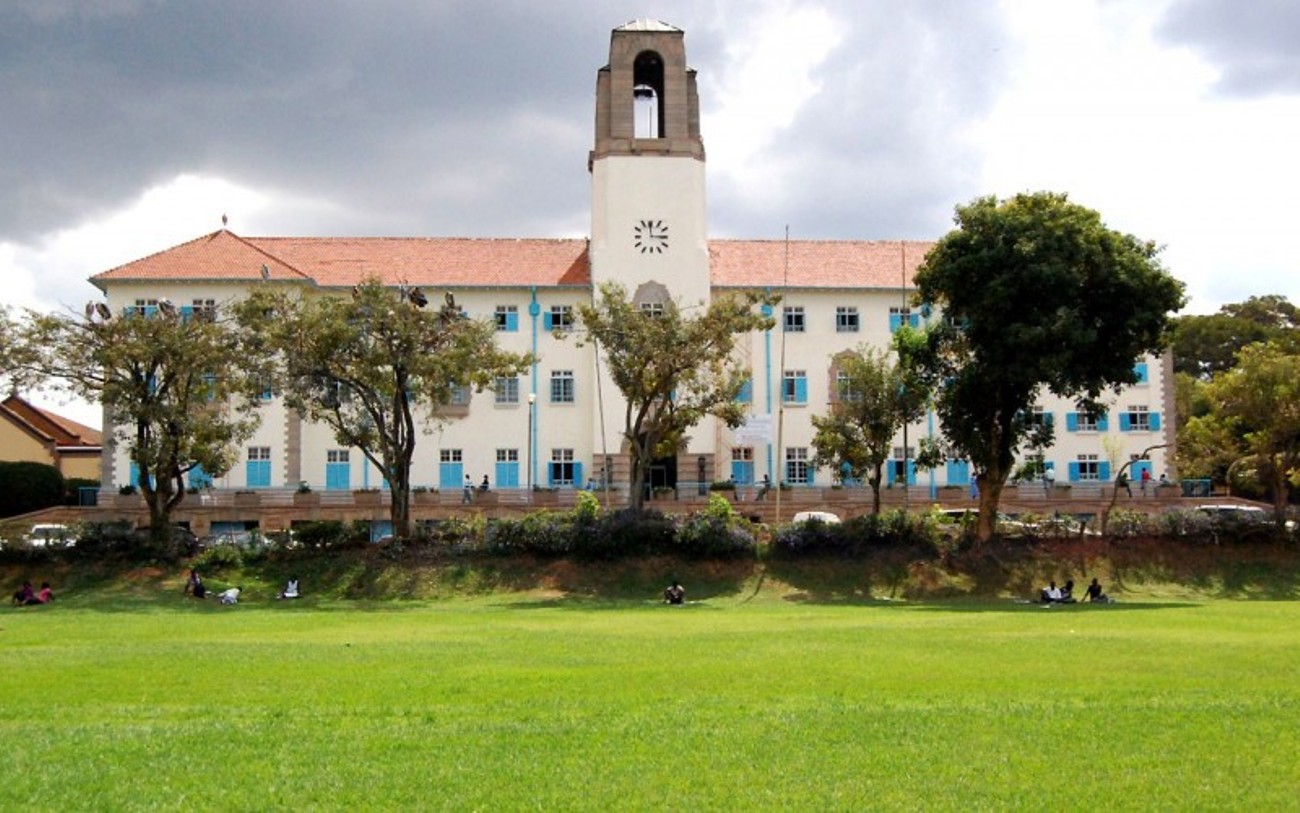 7th June 2021
All Members of Staff
All Students and Stakeholders
Makerere University
RE: CLOSURE OF MAKERERE UNIVERSITY
Following the address to the Nation by H.E. Yoweri Kaguta Museveni, President of Uganda, on 6th June 2021, this is to inform you that the University will be closed with effect from today 7th June 2021 for 42days.
During the closure, the University shall observe a 30% physical presence of staff while other faculty and administrative staff shall continue to work online.
Management will inform staff and students on the implementation of teaching, learning, and research activities online. Construction activities shall continue as per the President's directives and with strict adherence to the COVID-19 SOPs.
Yours sincerely,
Lorna Magara (Mrs.)
Chairperson, Makerere University Council