Guidelines for Freshers of 2019/2020 Academic Year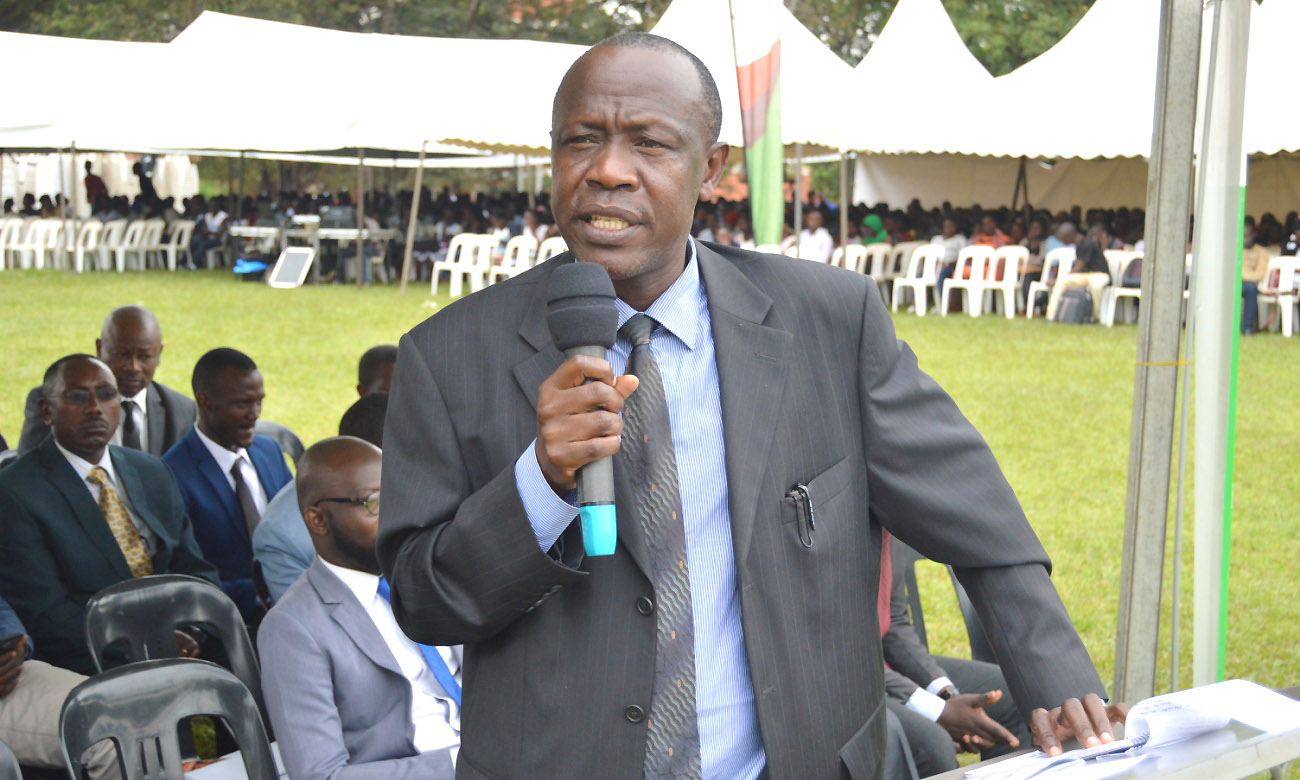 First Year students (Freshers) are by tradition given an "acclimatization" period of normally one week which is referred to as the "Orientation Week". The Freshers report on Campus one week earlier than the Continuing students and during this week they are introduced to the key facilities in h University as well as other important aspects of life at the University.
Schedule of Semesters for Academic Year 2019/2020
Orientation Week:
Getting used to a new place can be pretty daunting, but that is what orientation week is all about; getting to know your surroundings, meeting students and staff members. This makes you feel comfortable enough to hit the ground running when the semester starts. It is a great chance for you to familiarize yourself with the University.
Saturday 3rd August, 2019 to Friday 9th August, 2019 (7 Days) – Orientation Week
Semester One
Saturday 10th August, 2019 to Saturday 7th December, 2019 (17 Weeks)
Semester One Vacation
Saturday 7th December, 2019 to Friday 17th January, 2020 (17 Weeks)
Semester Two
Saturday 18th January, 2020 to Saturday 16th May, 2020 (17 Weeks)
Semester Two Vacation
Saturday 16th May, 2020 to Saturday 25th July, 2020 (10 Weeks)
During this week, arrangements are made to enable the Freshers meet and be addressed by Key Officers, Wardens and Student Leaders who welcome the students centrally and at their respective Colleges and Schools.
Arrangements are also made to enable Freshers acquaint themselves with such key facilities at the University like the Library, University Hospital, Games and Recreation Facilities etc. Freshers are expected to take advantage of the week to survey and acquaint themselves with the general Campus lay out. Another major activity during the Orientation Week is Registration.
All Freshers must ensure that they are registered first centrally and then with each of their respective Colleges/Schools/Departments/Halls/University Hospital.
ORIENTATION EVENTS
Saturday 3rd August, 2019
Resident Freshers report to their respective Halls of residence or private Hostels by 5:00pm. It is the responsibility of each student to make his/her own travel arrangements to the University or private hostel.
Monday 5th August, 2019
All Freshers slall report to the Freedom Square for a meeting with the University officials at 9:00am. The Freedom square is the open ground in front of the Main Administration Building where official functions of the University are normally performed. Freshers are expected to be seated by 9:00am.
Registration
For a candidate to qualify to be a bonafide student of the University, he/she must be registered. Registration is a mandatory requirement of the University which must be done within the first two (2) weeks from the beginning of the semester by every student. Privately sponsored students will pick their original admission letters after payment of 60% tuition and all functional fees from their respective colleges.
Registration will commence on Tuesday 6th August, 2019 starting at 9:00am each day.
Ensure that you complete all required registration formalities within the prescribed time in order to avoid disappointments later.
Registration Requirements
For registration purposes, all first year students MUST produce their original documents. Government sponsored students shall pay the following fees to Makerere University Fees Collection Accounts:
a) University Rules Booklet – Shs. 2,645/=
b) Undergraduate Gown – Shs. 21,160/=
c) Identity Card – Shs. 45,000/=
d) Guild Subscription fee (Per Year) – Shs. 13,225/=
e) Endowment fee (Per Year) – Shs. 6,613/=
f) Senior Common Room fee (Per Year) – Shs. 6,613/=
g) Sports Contribution fee (Per Year) – Shs. 19,838/=
h) Medical fee (Per Year) – Shs. 57,500/=
Total – Shs. 179,206/=
N.B
(i). (i) The Fees Structure (bill) for either Government or Private is attached on your admission letter.
(ii). (ii) Total functional fees for Government and Privately Sponsored Students are 179,206/= and 860,955/= respectively for Ugandans and East Africans.
(iii).(iii) International students' functional fee is 1,516,253/=.
(iv).(iv) Students admitted to affiliated Institutions like Makerere University Business School (MUBS) and its Upcountry centres, Mulago Health Tutors College, Hospice Africa, Nsamizi Training School etc. are advised to pick their fees structure from their respective Colleges/Schools/Centres.
Other Fees
a) a) National Council for Higher Education fee (Per Year) – Shs. 20,000/= (Payable to the National Council for Higher Education Account in Stanbic Bank)
b) b) UNSA Subscription fee (Per Year) – Shs. 2,000/= (payable to Stanbic Bank, City Branch, A/C 0140007248501)
Change of Programme/Subjects
(a) (a) Change of Programme
Since selection for specific programmes was made according to each candidate's performance and order of programme choices, taking into account the available subject combinations and time-table limitations, there is normally little need to change the programme of subjects. However, some places become vacant when some of the students admitted do not take up the offers. Such places are filled through change of programme/subjects.
Change of programme will be online. Each student who may wish to change his/her programme/subject is required to pay an application fee of Shs. 6,000/= plus the bank charges to Stanbic Bank, dfcu Bank, Post Bank, Centenary Bank, Post Bank and UBA Bank.
(b) (b) Change of Subjects
Students in the College of Humanities and Social Sciences, Natural Sciences or the College of Education and External Studies may wish to change their subjects. Change of Subject will be done online on payment of Shs. 6,000/=, to either Stanbic Bank, dfcu Bank, Post Bank, Centenary Bank, and UBA Bank.
Students should be aware that changing one subject may result in change of College. Before students apply to change their programmes, Colleges and Subjects, they are encouraged to seek advice on the cut-off point(s) for programmes, requirements for specific subjects and possible subject combinations.
Students are notified and warned that changing a programme or transferring to another subject or College without proper authority will lead to discontinuation from the University.
A student who has been permitted to change his/her programme or subject(s) is issued with a letter stating so, and on receipt of such a letter that student should complete the ACCEPTANCE FORM and return a copy to the Undergraduate Admissions and Records Office (Room 303), the former and the new College/School and ICT Office (Level 6, Room 615) Senate Building.
The change of programme/subjects will be done online from Monday 15th July, 2019 to Friday 9th August, 2019 at Level 3 in the Internet Cafe and Level 6, Room 612 Senate Building.
N.B: It is advisable that only those students who meet the cut-off points for the desired programmes may apply.
Alfred Masikye-Namoah
ACADEMIC REGISTRAR
29th June, 2019
4th Call For Applications: MURBS Departmental Ambassadors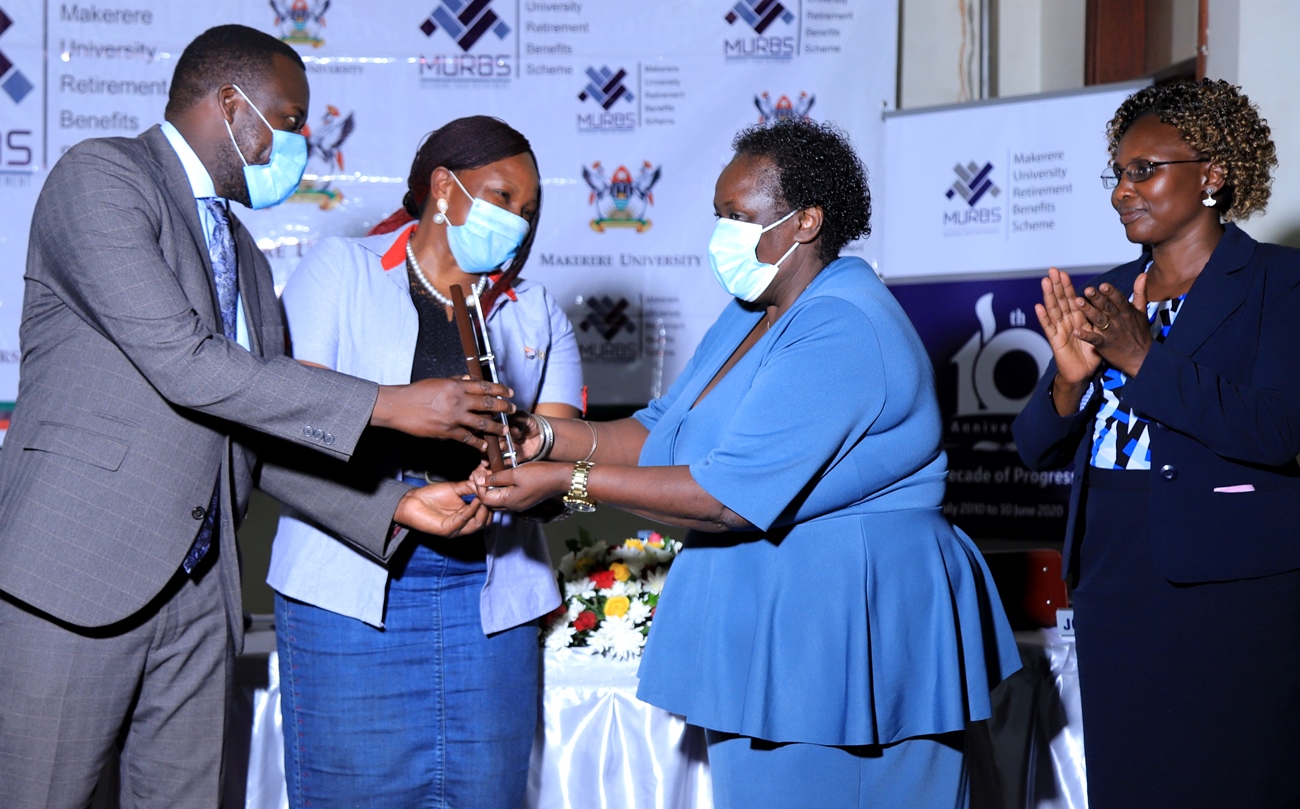 In February 2018, the Makerere University Retirement Benefits Scheme (MURBS) launched the Departmental Ambassadors Programme. MURBS hopes to use this Ambassadors Programme to engage more directly with its membership and enhance member education. MURBS further perceives this Programme as a means to mitigate succession planning risks.
MURBS Fund Value continues to grow, and as at 31st March 2021, it stood at Ushs 235.5bn as compared to Ushs 209.6bn as at 30th June 2020. Given this growth, there is increased need for prospective Trustees, who are well equipped with relevant knowledge and skills, and with practical exposure to the management and governance of MURBS.
Eligibility
Must be employed by the University on permanent terms
Must be an Active Member of the Scheme (currently contributing to the Scheme) and appear on the Official Register of the MURBS Active Membership as at 30th April 2021.
Must be willing to commit time to trainings and other ambassadorial activities organised by the Scheme.
Mode of training for 4th Cohort of Ambassadors
Training for this (4th) Cohort of Ambassadors is envisaged to be conducted over the zoom online platform only, due to Covid-19 restrictions. The Scheme does not envisage any face-to-face interactions.
Tenure of Office & Termination or Withdrawal
There is no tenure of office for the Departmental Ambassador. As long as a member is willing to continue serving as an Ambassador, and the Ambassador continues to satisfy the eligibility criteria above, she or he will remain a MURBS Ambassador.
How to Apply
Interested members should complete the MURBS Departmental Ambassador Application Form 01-0218. The completed Form together with the requested attachments should be sent to info[at]murbs.mak.ac.ug and copy to wilber.naigambi[at]mak.ac.ug no later than 5:00 p.m. on Monday, 14th June 2021. We discourage hand delivery of applications.
Confirmation/Approval Process
MURBS shall acknowledge receipt of each application received within 12 hours and will respond to the applicants to confirm the status of their application in writing (by e-mail). Upon approval of the application, the name of the approved Ambassador together with the Department and School/Unit will be updated on the list of the MURBS Departmental Ambassadors in the Group 4 category and published on the MURBS website.
NOTE: There is no limit as to the number of ambassadors that MURBS can have in a department.
Please see Downloads for the detailed call and application form.
Chair Council Communication on Closure of Makerere University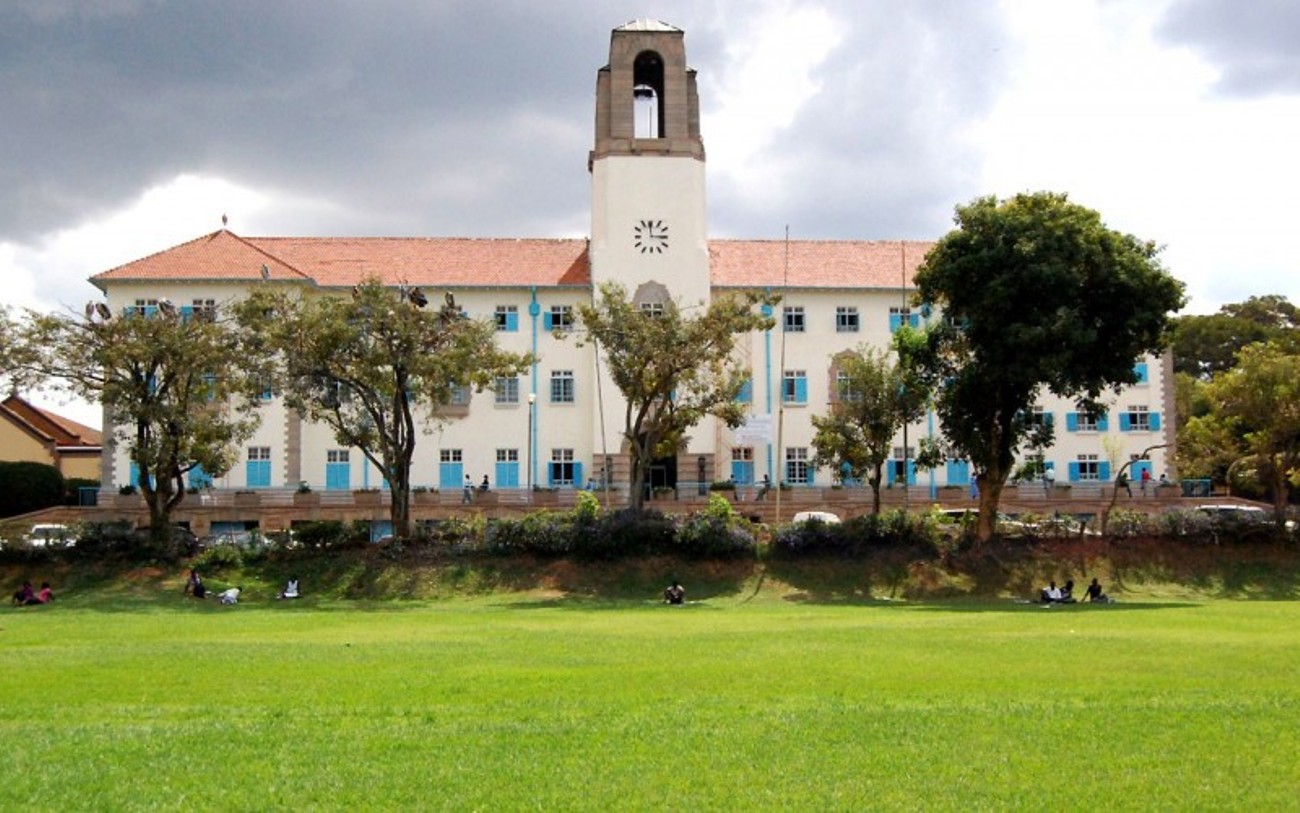 7th June 2021
All Members of Staff
All Students and Stakeholders
Makerere University
RE: CLOSURE OF MAKERERE UNIVERSITY
Following the address to the Nation by H.E. Yoweri Kaguta Museveni, President of Uganda, on 6th June 2021, this is to inform you that the University will be closed with effect from today 7th June 2021 for 42days.
During the closure, the University shall observe a 30% physical presence of staff while other faculty and administrative staff shall continue to work online.
Management will inform staff and students on the implementation of teaching, learning, and research activities online. Construction activities shall continue as per the President's directives and with strict adherence to the COVID-19 SOPs.
Yours sincerely,
Lorna Magara (Mrs.)
Chairperson, Makerere University Council
RUFORUM: Transforming Higher Education Videos and Links